HG Developments have become known for their small scale, luxury developments in Brisbane, with an eye for prime location and a carefully designed approach that melds aesthetics with durability and functionality. Their latest development, the Lumira Apartments, is in the city's bustling Newstead, an area that was previously an industrial district covered in wharves and warehouses due to its close location to the water. For HG Development's Simon Gundelach, the space had enormous potential, and a focus on beautiful architectural design and high level finishes would be core elements of the project.
Teaming up with Ellivo Architects, the Lumira Apartments are designed with the young professional in mind. A long-standing relationship with Ellivo ensured that the apartments fulfilled the developer's vision of functionality and suitability for the local Brisbane climate. Tanya Zealey, Associate Director of interior design at Ellivo says that "the building's design has been influenced by Newstead's historic warehouses that combine materials such as face brick, steel, and precast concrete in a semi-industrial aesthetic."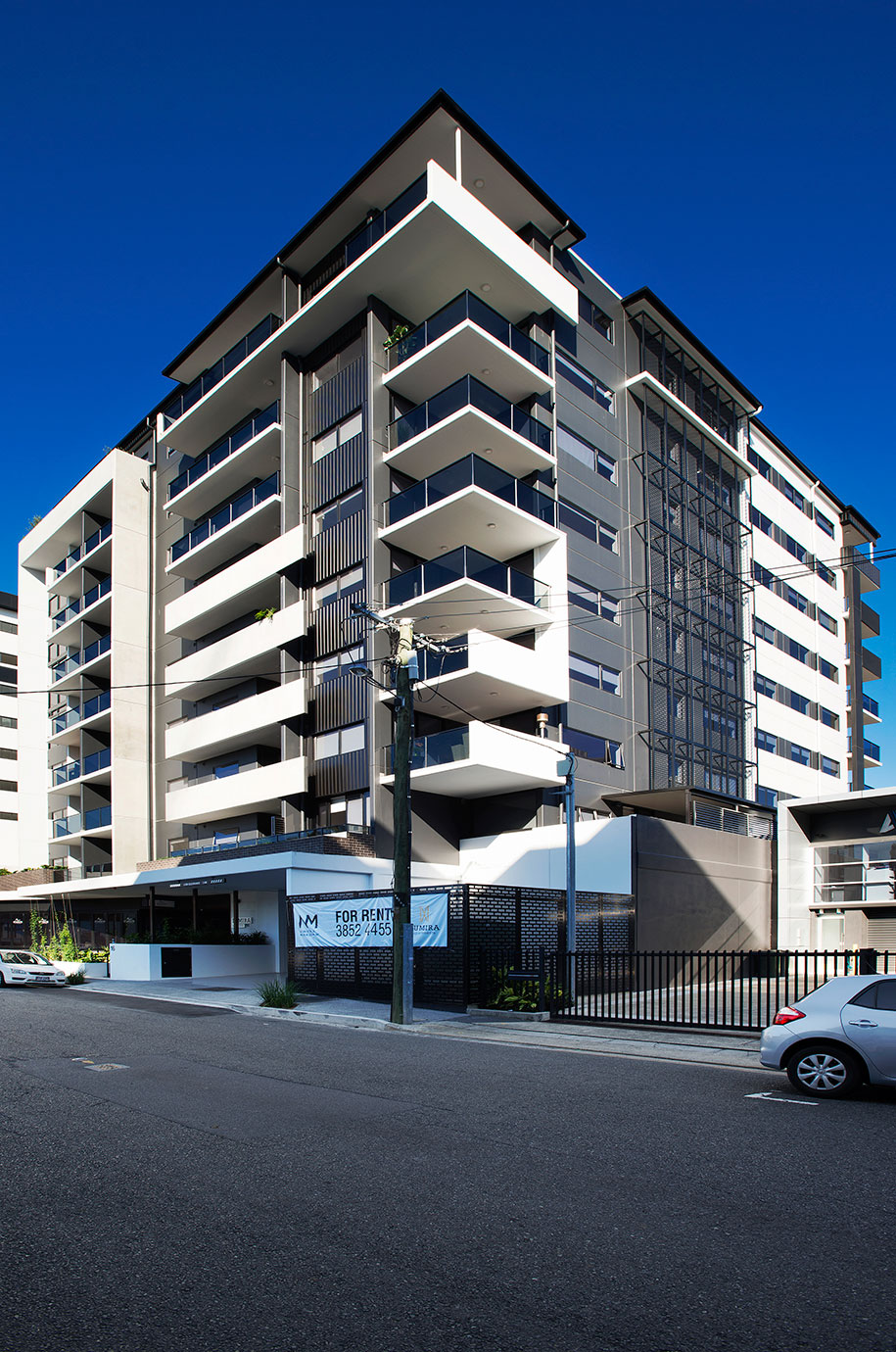 "All spaces are considered in terms of warmth, practicality and longevity which influences the layouts and selections," says Zealey, "Providing a practical apartment that takes full advantage of views, breezes and provides all conveniences was also front of mind. Both Ellivo and HG have a high regard for end users' experience of living and enjoying their own space, common areas and the community beyond their building."
The apartments are designed to be open-plan with a focus on communal amenities. A generous rooftop area allows for large gatherings and is equipped with a barbeque and ample seating, with free Wi-Fi for residents, and a striking view of the city.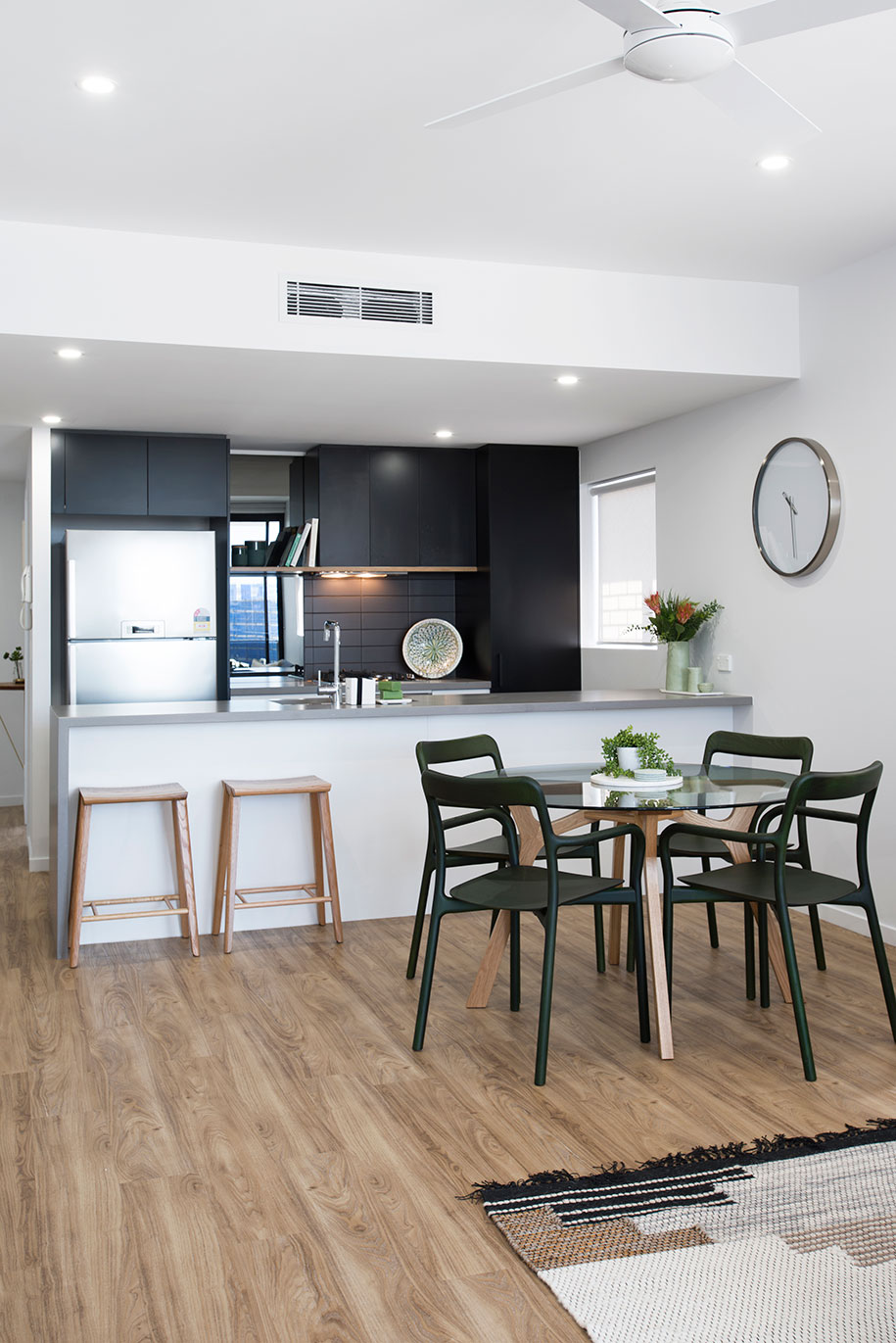 "The interiors include every convenience with joinery designed to provide elements of subtle contrast and practicality," explains Zealey, "Finishes are a combination of contemporary colours balanced with contrasting highlights, and timber look vinyl plank flooring throughout living areas to accentuate the open-plan arrangements."
For Zealey, "Bathrooms are generally small spaces where people spend a lot of time. Hence we like to make sure these spaces are calm, clean and simple so that they always look the part and are easy to maintain."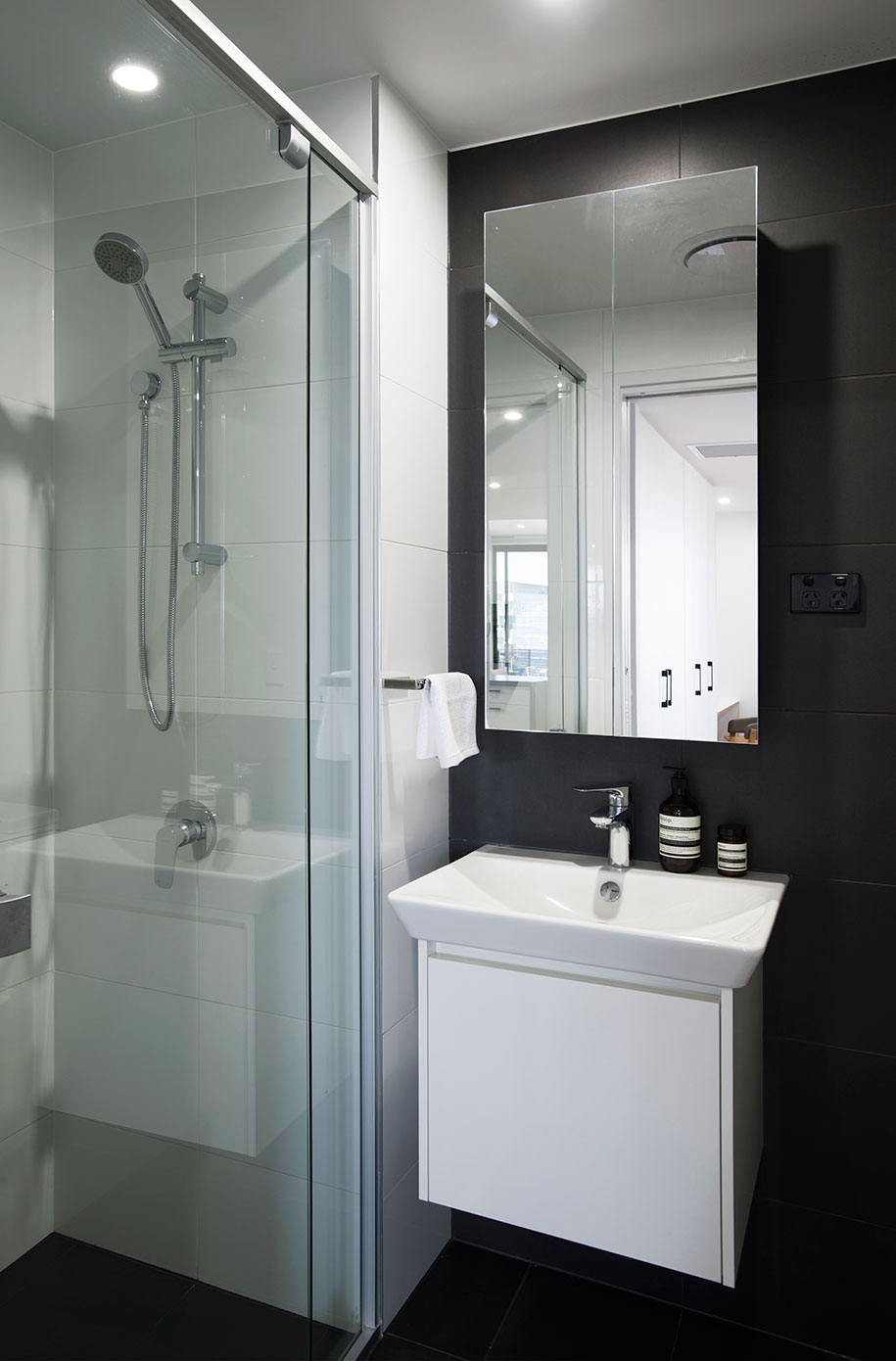 Pared back in a minimal style, the bathrooms are fitted out with the pristine white VitrA S50 toilets and T4 wall-mounted basins, with custom made single drawer units for each basin that has been made locally in Brisbane, and VitrA Tapware. These fixtures as well as the Flow Shower rails and Strap accessories are available from Rogerseller, a project partner Ellivo frequently enlists. "We always opt for quality over aesthetic as we have seen the pain created when fixtures don't perform… the Rogerseller selections are ones that we use over and over again as they tick the boxes for quality and aesthetic."
The Lumira Apartments are a stunning addition to Brisbane's Newstead, bringing contemporary living to the forefront, with a strong emphasis on functionality working harmoniously with aesthetics.
Ellivo Architects
ellivo.com
HG Developments
hgdevelopments.com.au
Rogerseller
rogerseller.com.au
Photography by Mindi Cooke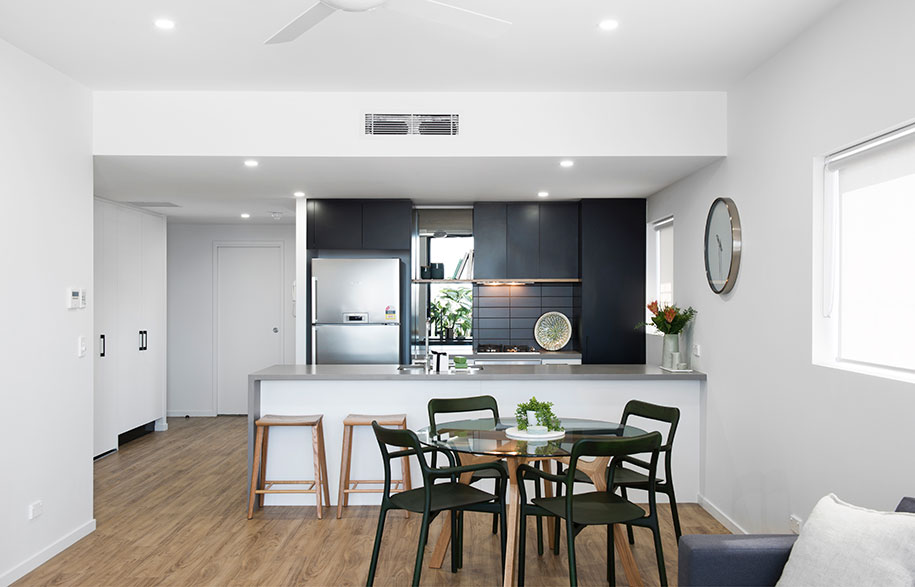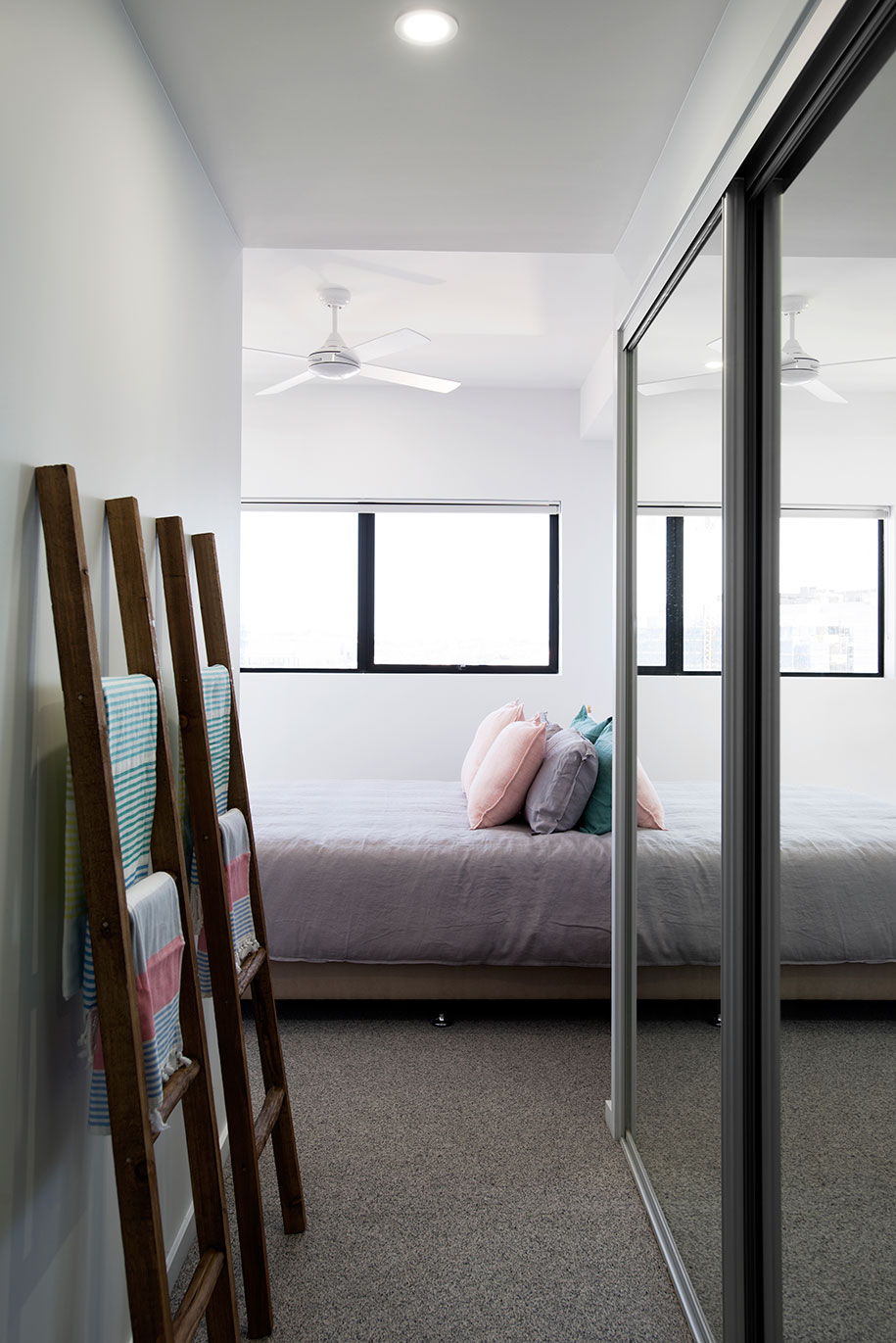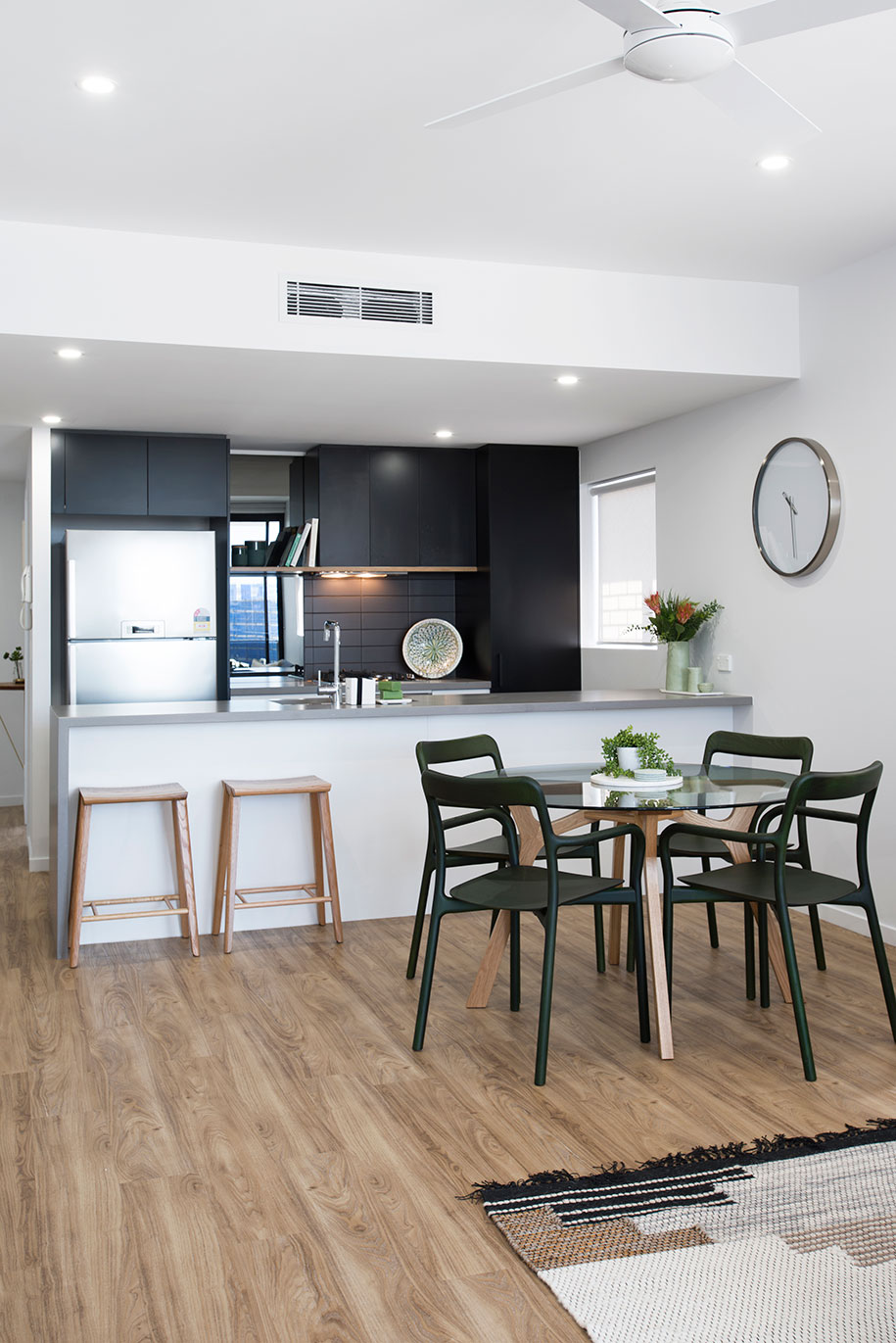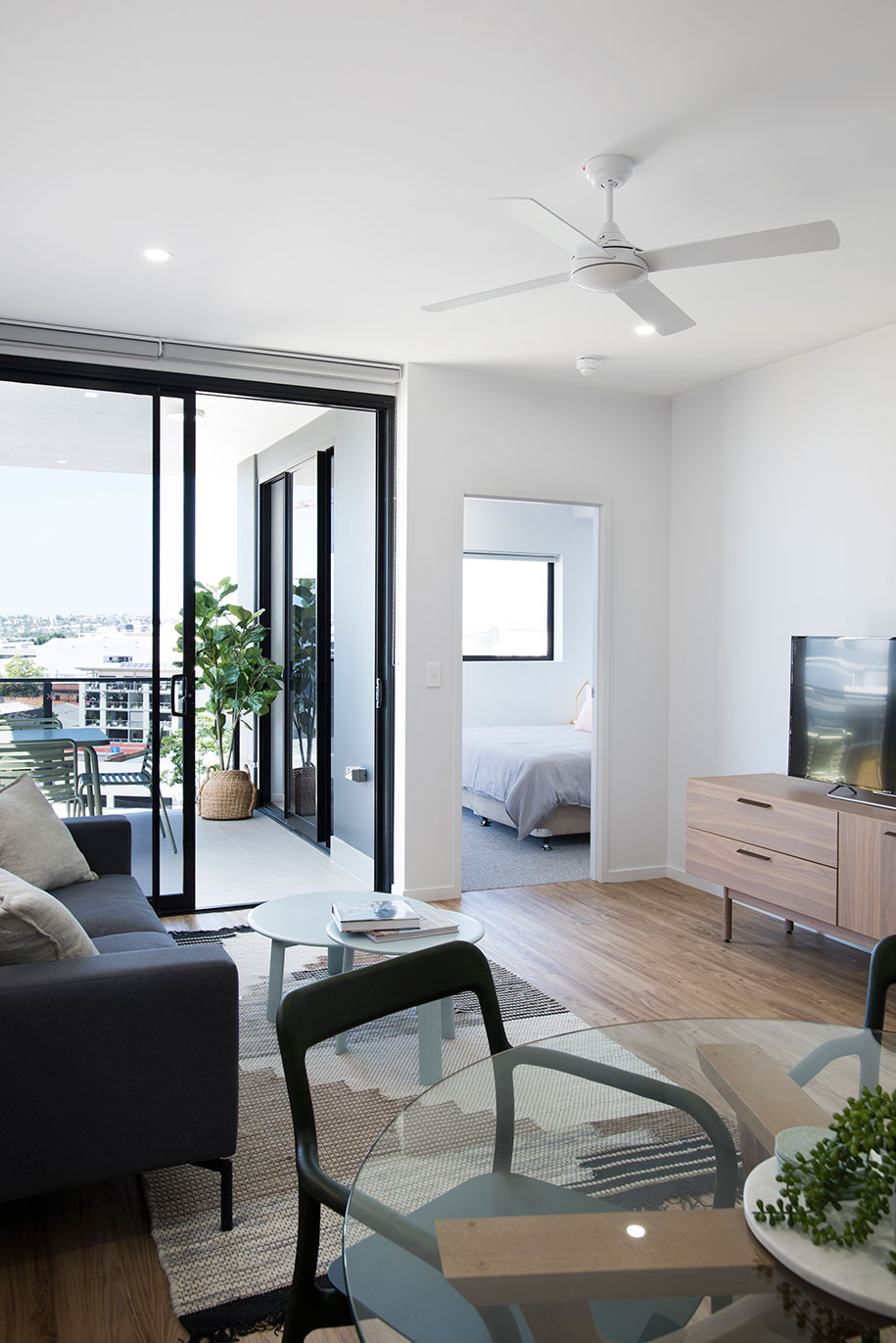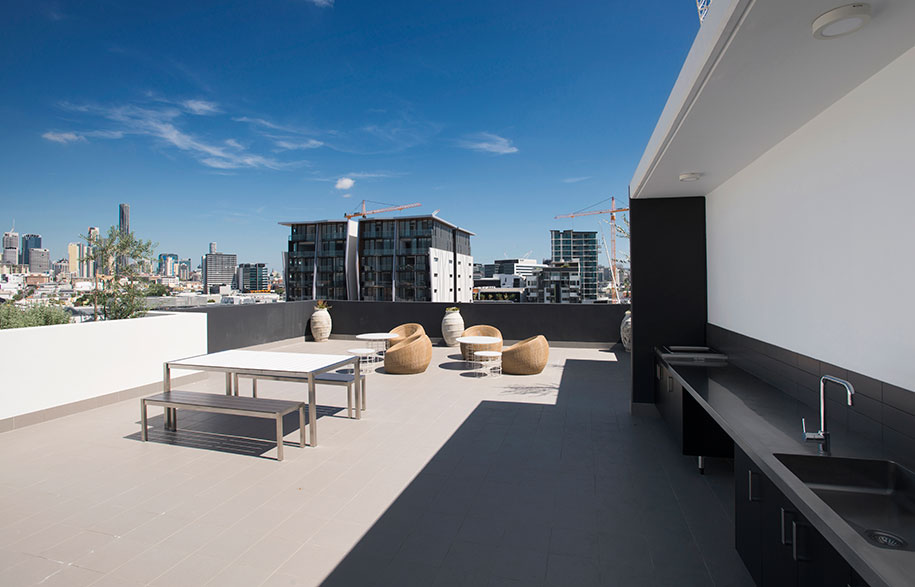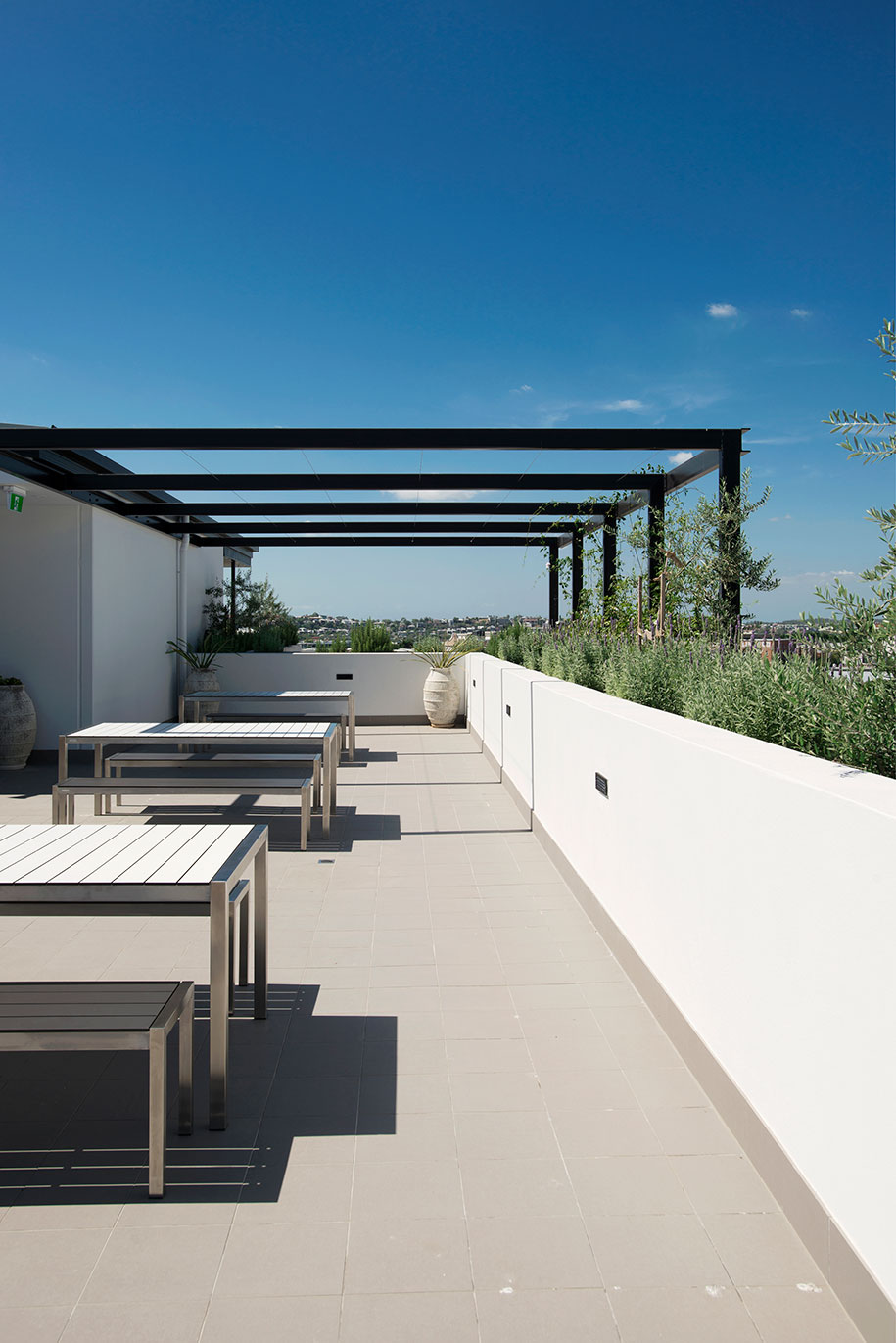 Tags: apartment, Brisbane, ellivo architects, hg developments, Home Architecture, House Architecture, queensland, Residential Architecture, rogerseller
---