Completed in September 2011 this large family home offers many crisp cool shared zones that make the most of cross-venitlation.
Lead Architects Diego Molina and Maria Arango describe the process of creating this house for a family of Swiss ex-pats as a real joy.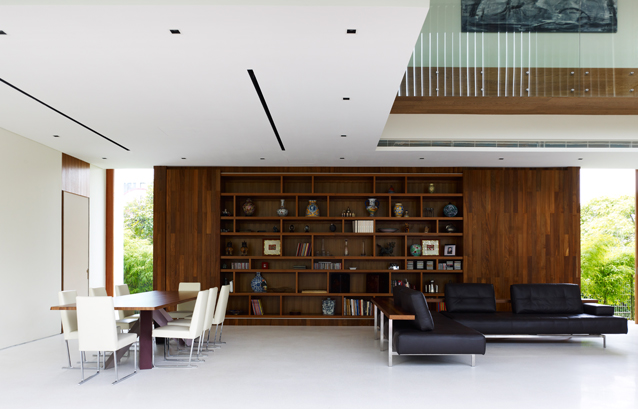 "We had a lot of opportunities without meeting any constraint," says Li Zhi Wei from Ong&Ong. "M-House was built on elevated grounds which provided the best views, and was ideal for cross ventilation," she says.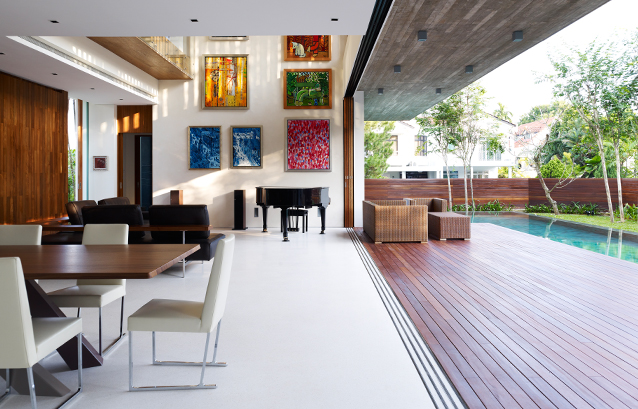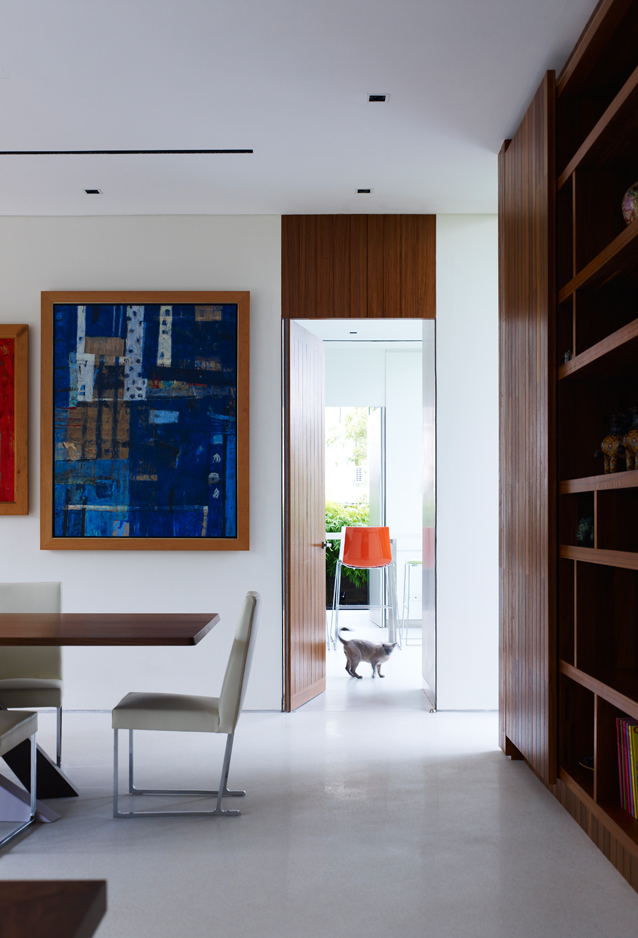 Despite housing numerous bedrooms, communal areas are spacious with a double-volume void in the living area seamlessly unifying the two levels as a whole.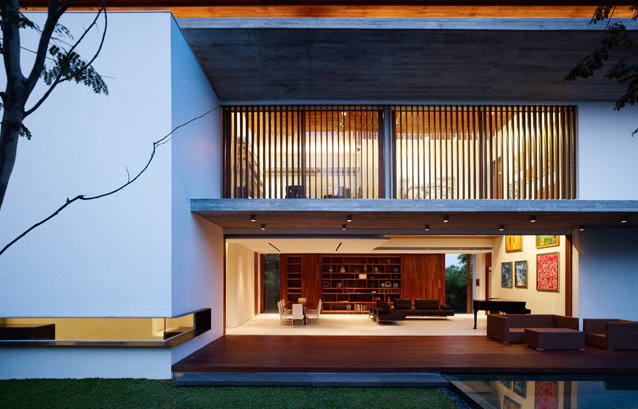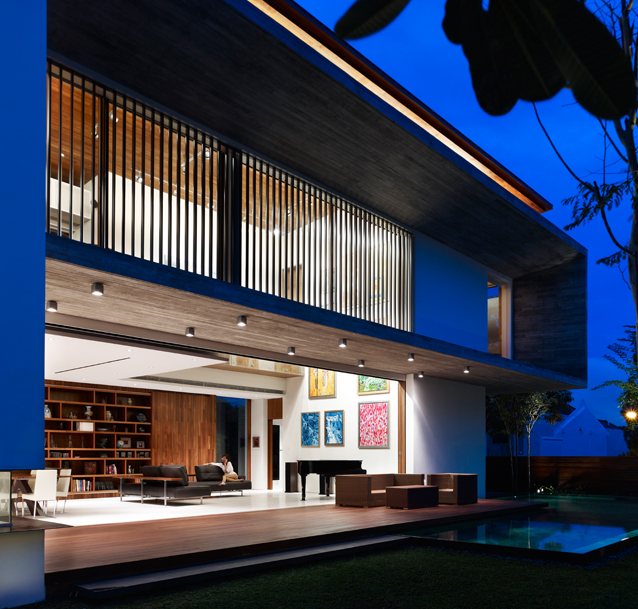 Open, yet private, the louvres on the upper floor allow the family to alter the degree of privacy depending on who is at home.  Designed for a family of 6, the home belongs to a couple with one child living at home and 3 children a residing abroad.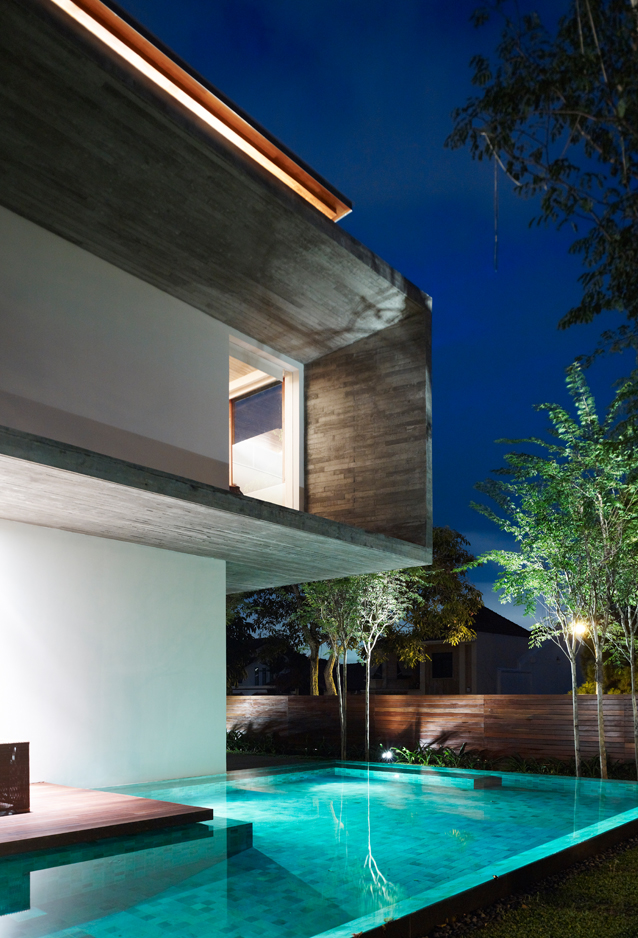 While material choices of fare-faced concrete, coreten, terrazzo and teak, lean towards a Classic Modernist style, simple architectural elements comprise the various volumes of the house and are aligned for effective cross-ventilation in a tropical climate.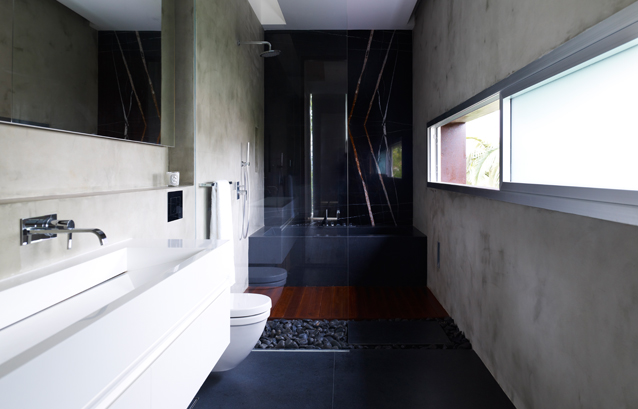 With an edgeless pool encircling the home's concrete façade, the result is a Zen-inspired imagery of tranquility.  "The outdoor terrace is one feature that the family loves, not forgetting their penchant for the living room, the dining room and the relaxing pool area," explains Lim Zhi Wei.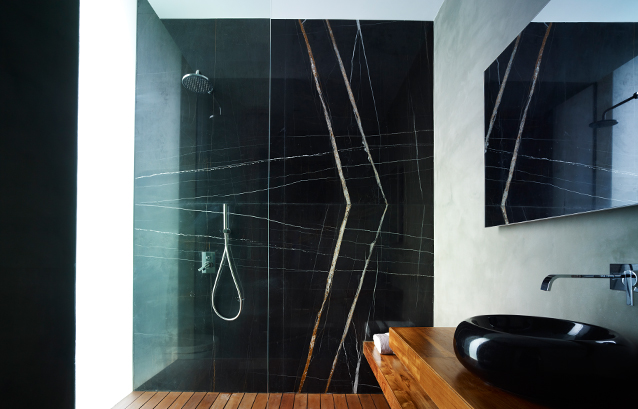 Built to withstand the hot tropical days and nights, the protruding overhangs were also constructed to create shade to suit the hot, tropical climate.
Team directors: Diego Molina Maria Arango
Team members:
Alen Low Chan Foong
Ryan Manuel
Tomas Jaramillo Valencia
Tags: Home Architecture, House Architecture, ong &ong, Residential Architecture
---