The Ittka House is a double storey intermediate terrace home that sits on a small pocket of land in Kuala Lumper Malaysia. Because of the site's limited size, the floor arrangement was reversed to seize the maximum amount of light and space available. Thus, the first floor became the living space and the ground floor became the bedrooms. This transition between the floors has unified and provided connections between the private and social areas of the home.
The enclosed bedrooms on the ground floor and the open living spaces on the first floor inverts the tension between the interior and the exterior of the house, and creates a feeling of expansion.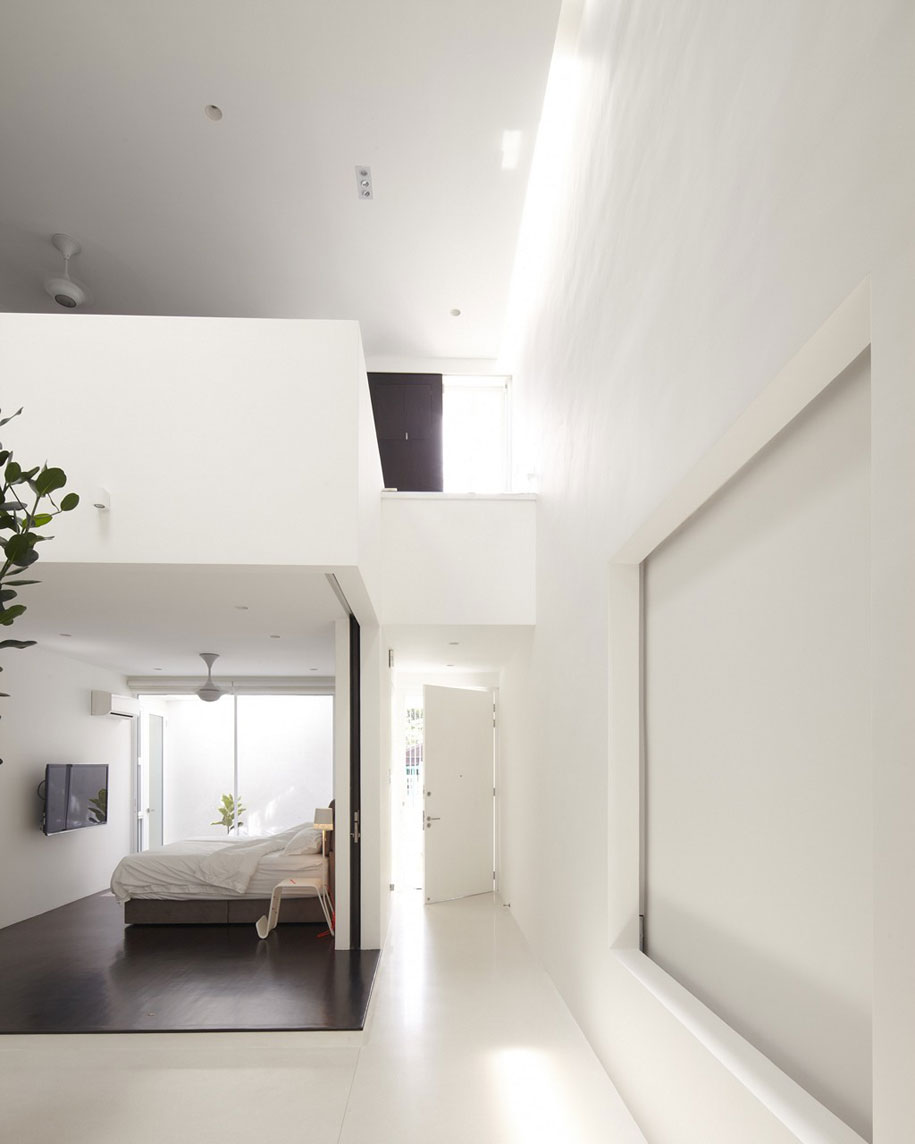 The living, dining and kitchen on the first floor is one continuous open space. Skylights provide the interior with natural light and connection to the outdoors, reflecting the day's mood and time.
A courtyard tree becomes a focal point to the bedrooms with large sliding doors creating shifts of privacy and openness when required. A large 6 metre long door at the end of the main corridor opens to a private garden, and the living room opens to a rooftop garden that is private from street level view.
Basic material finishes were chosen with restraint, in order to create a calm space defined purely by volume, depth and light.
Photography by Eiffel Chong
Fabian Tan Architect
fabian-tan.com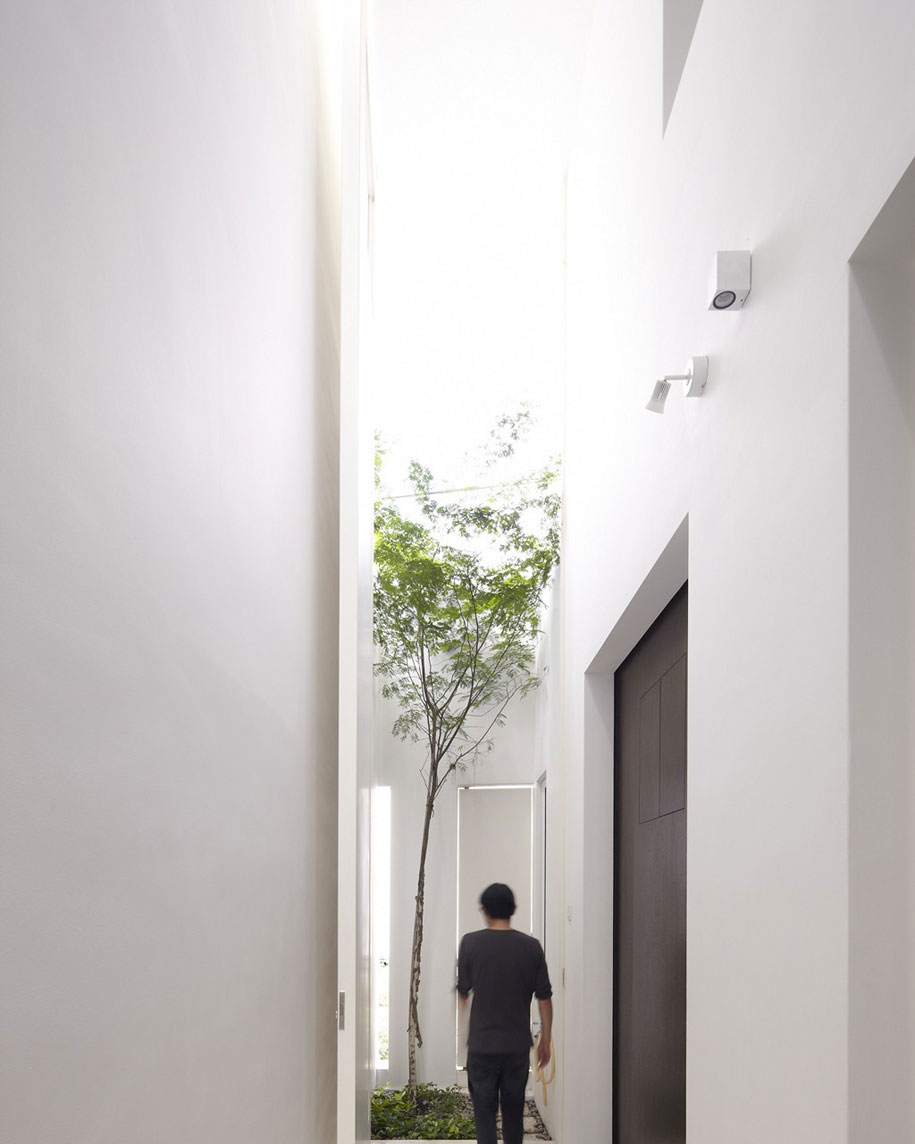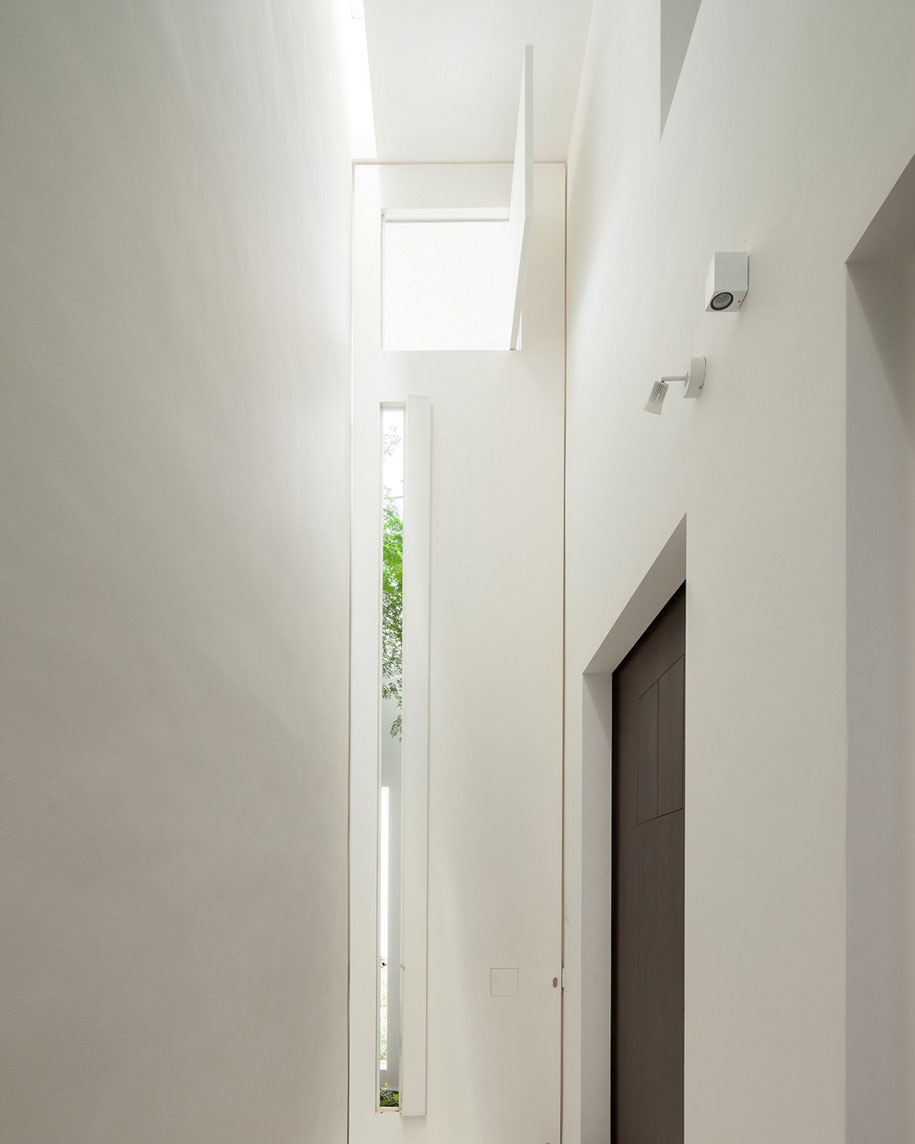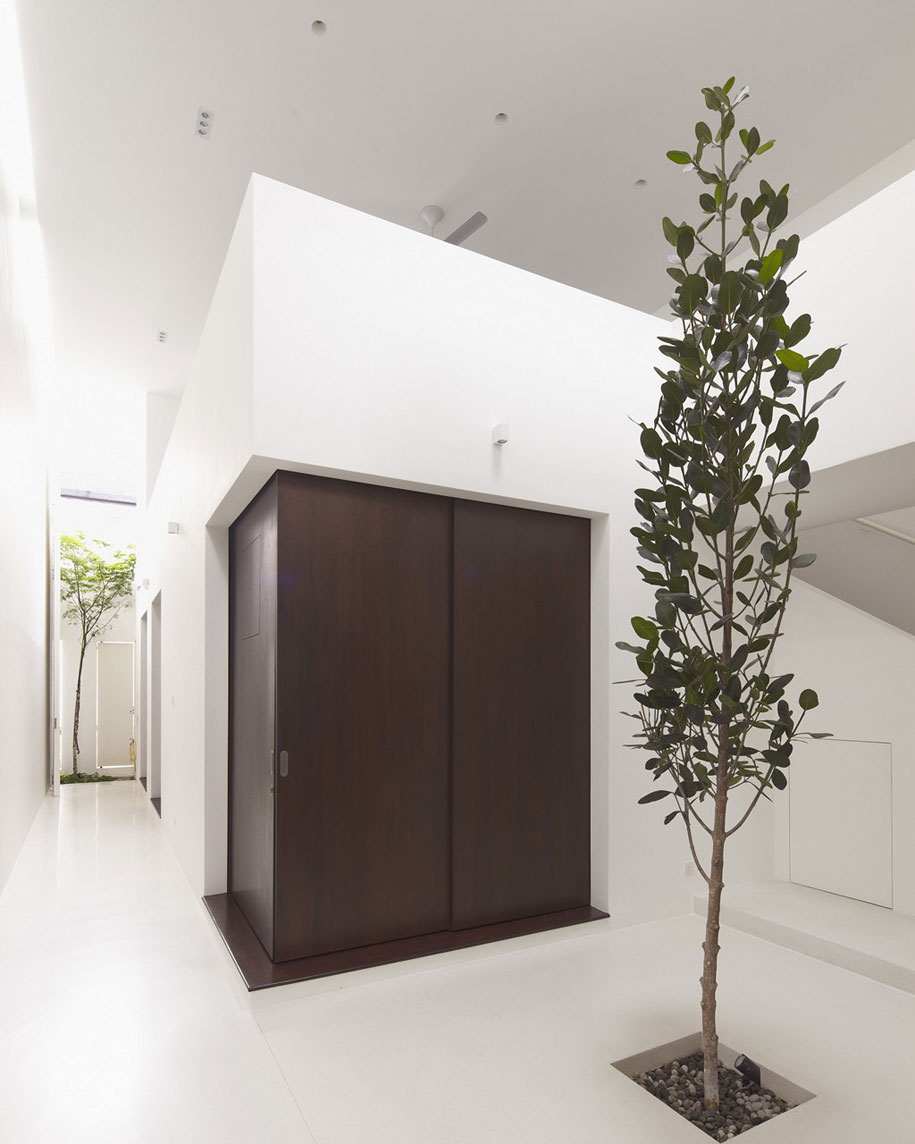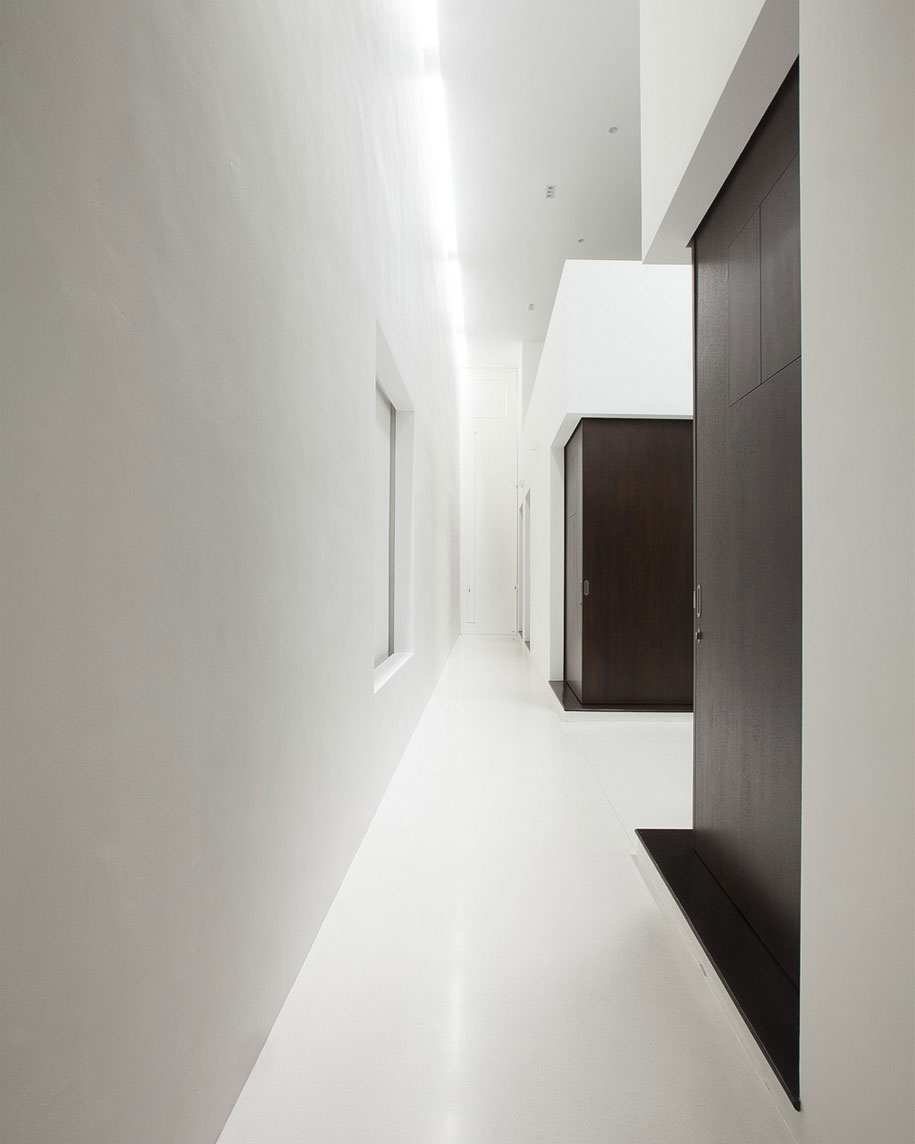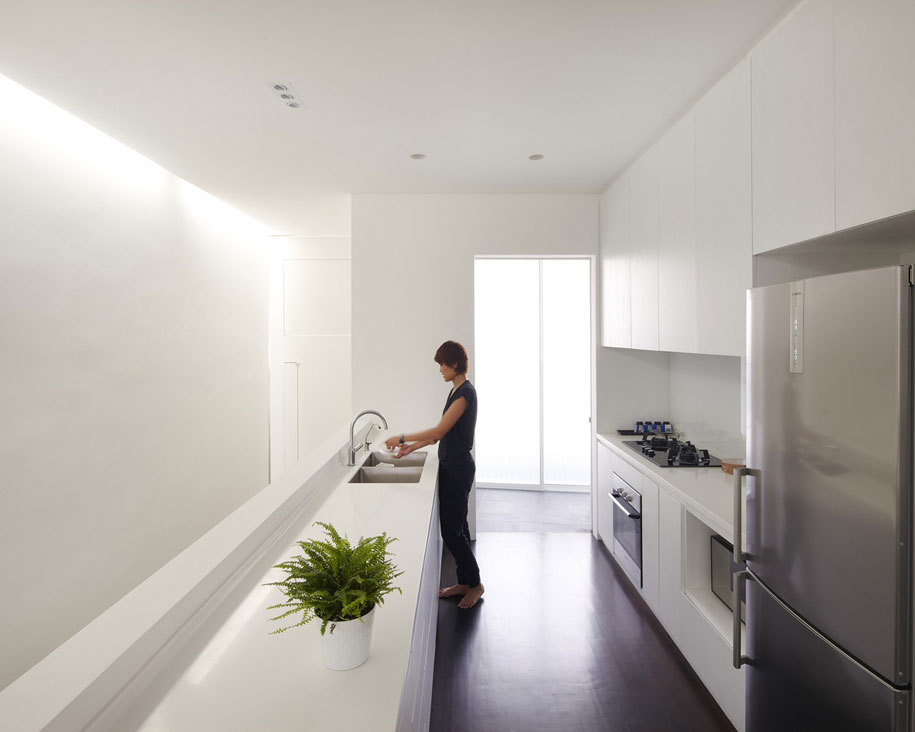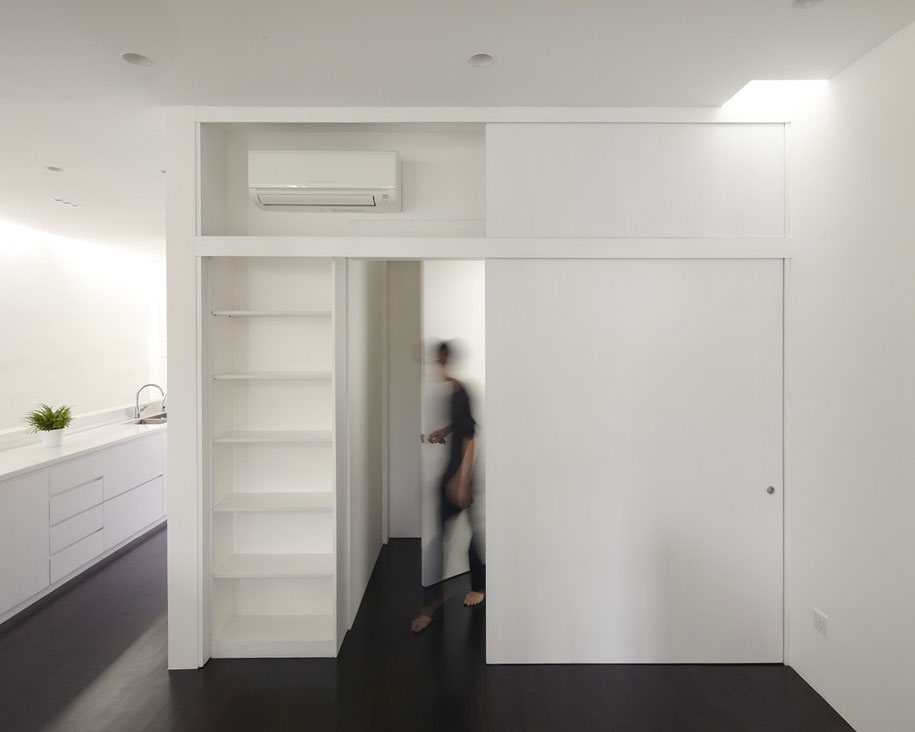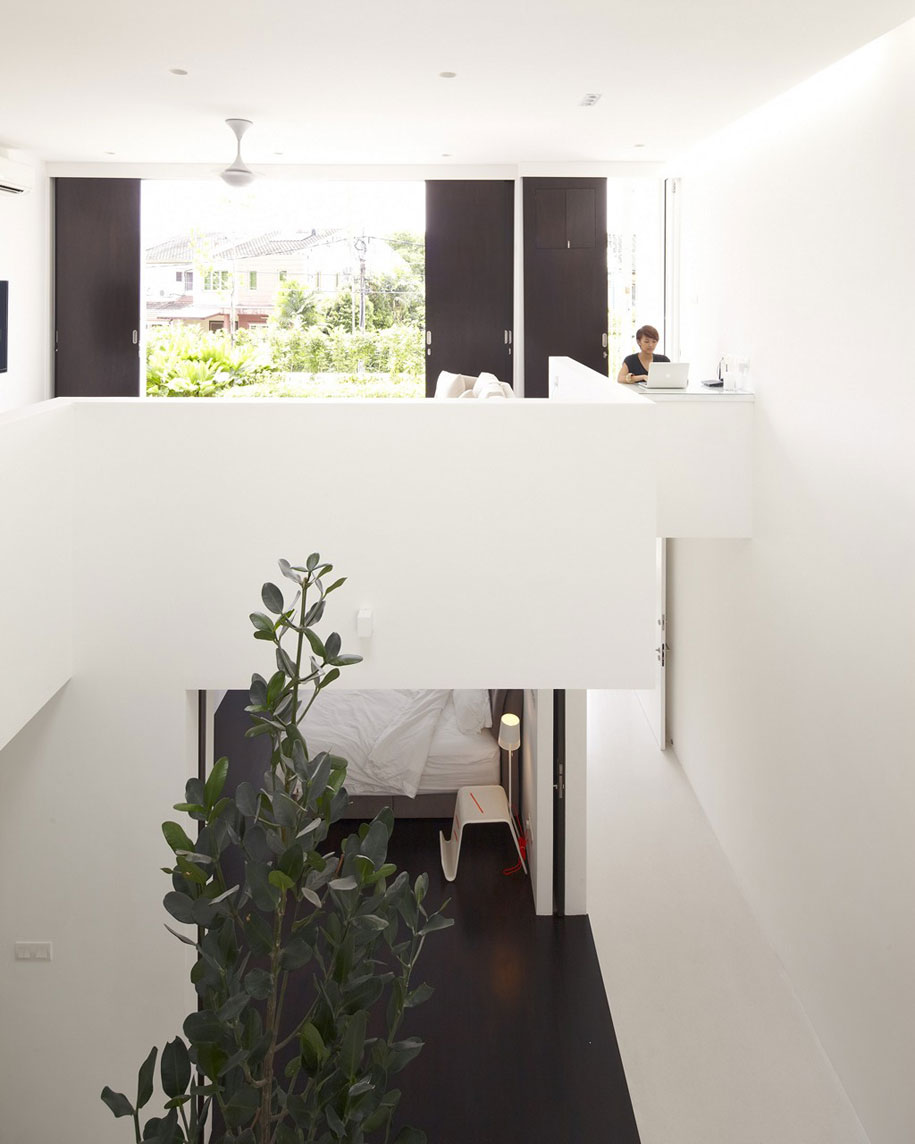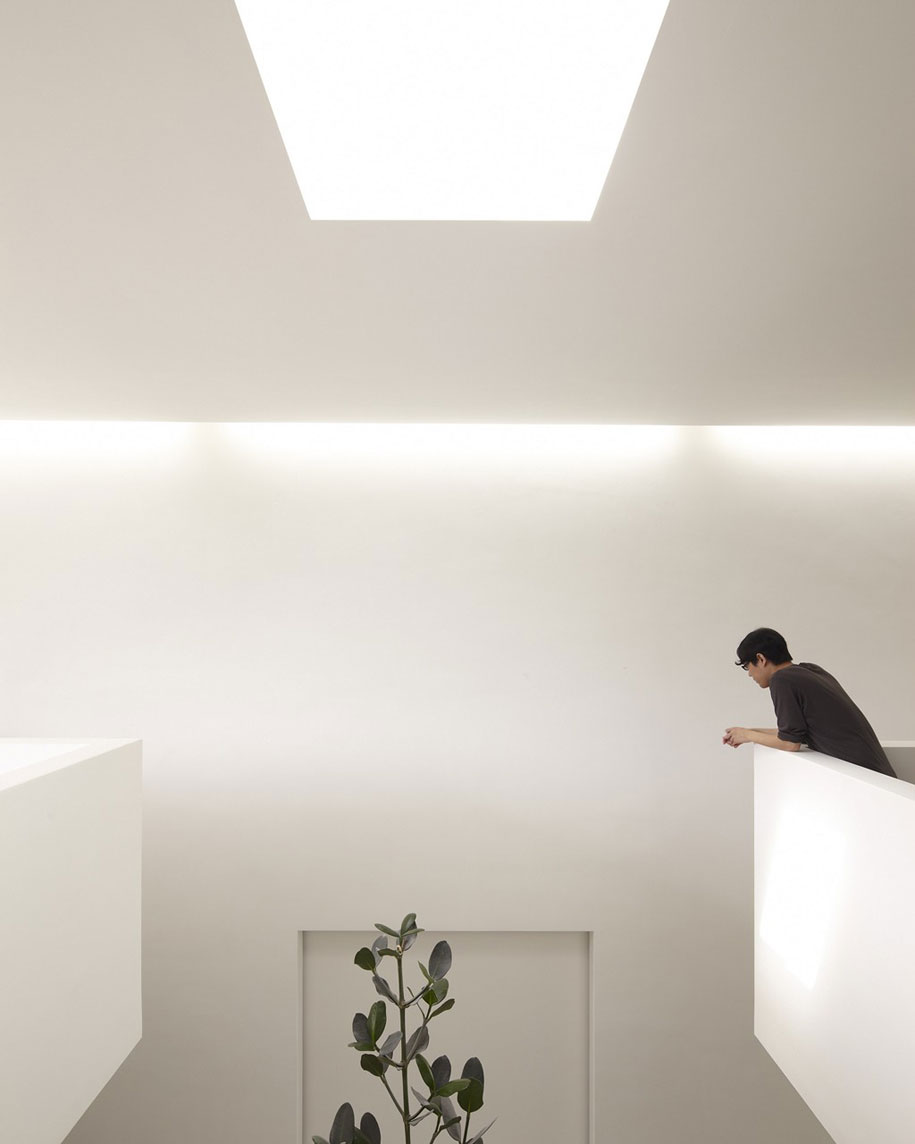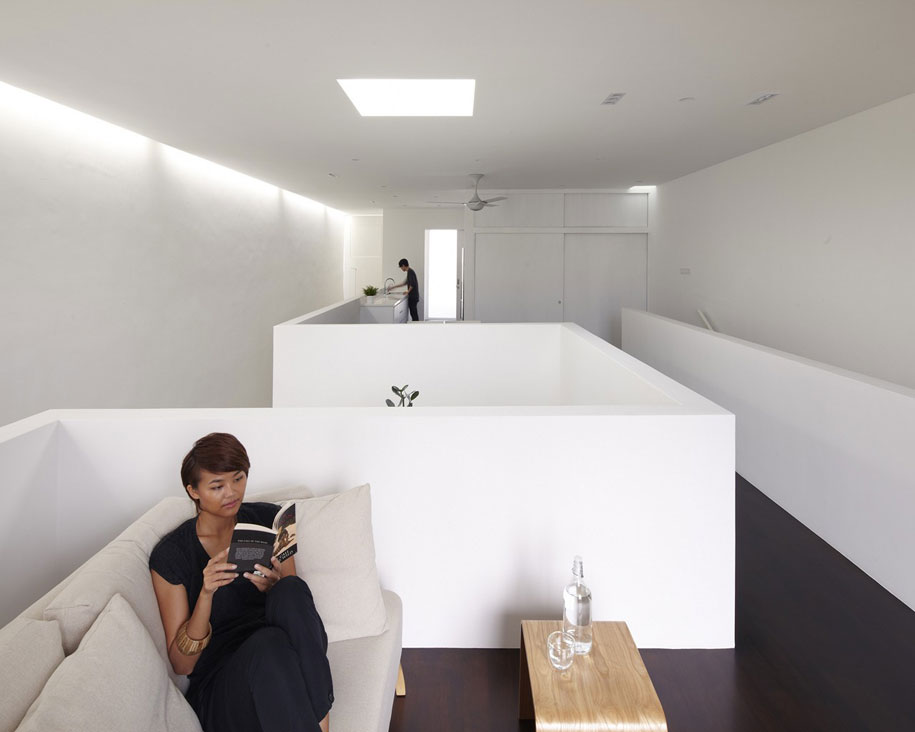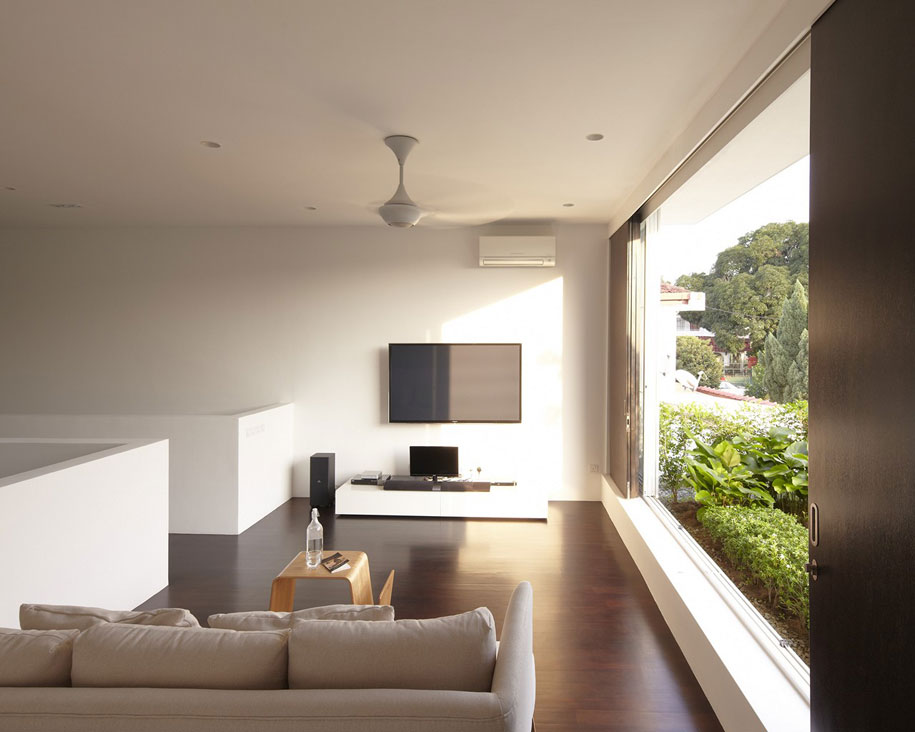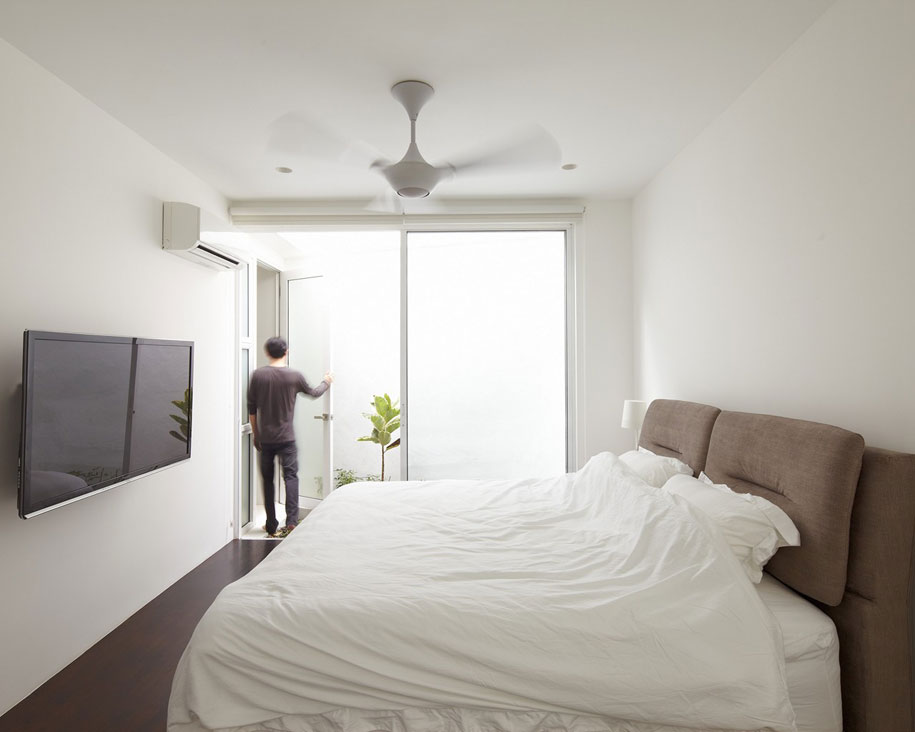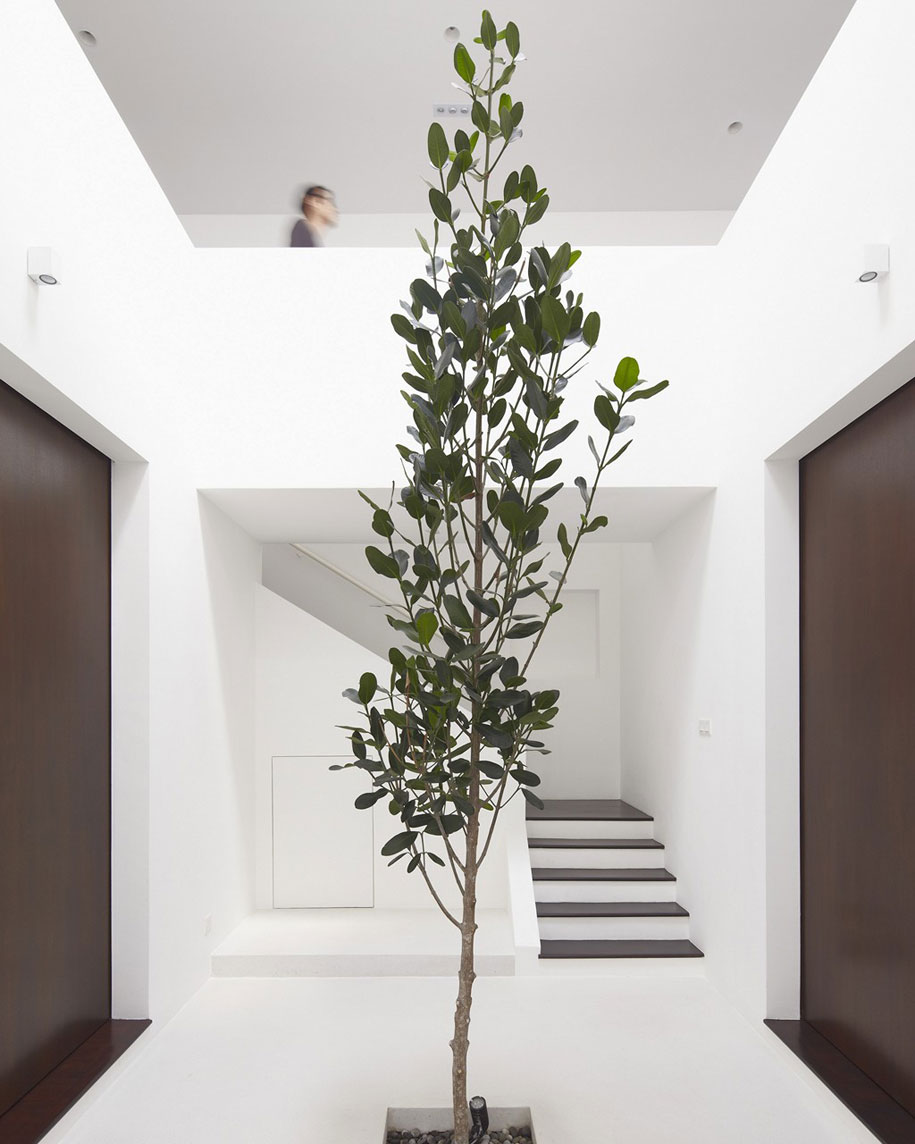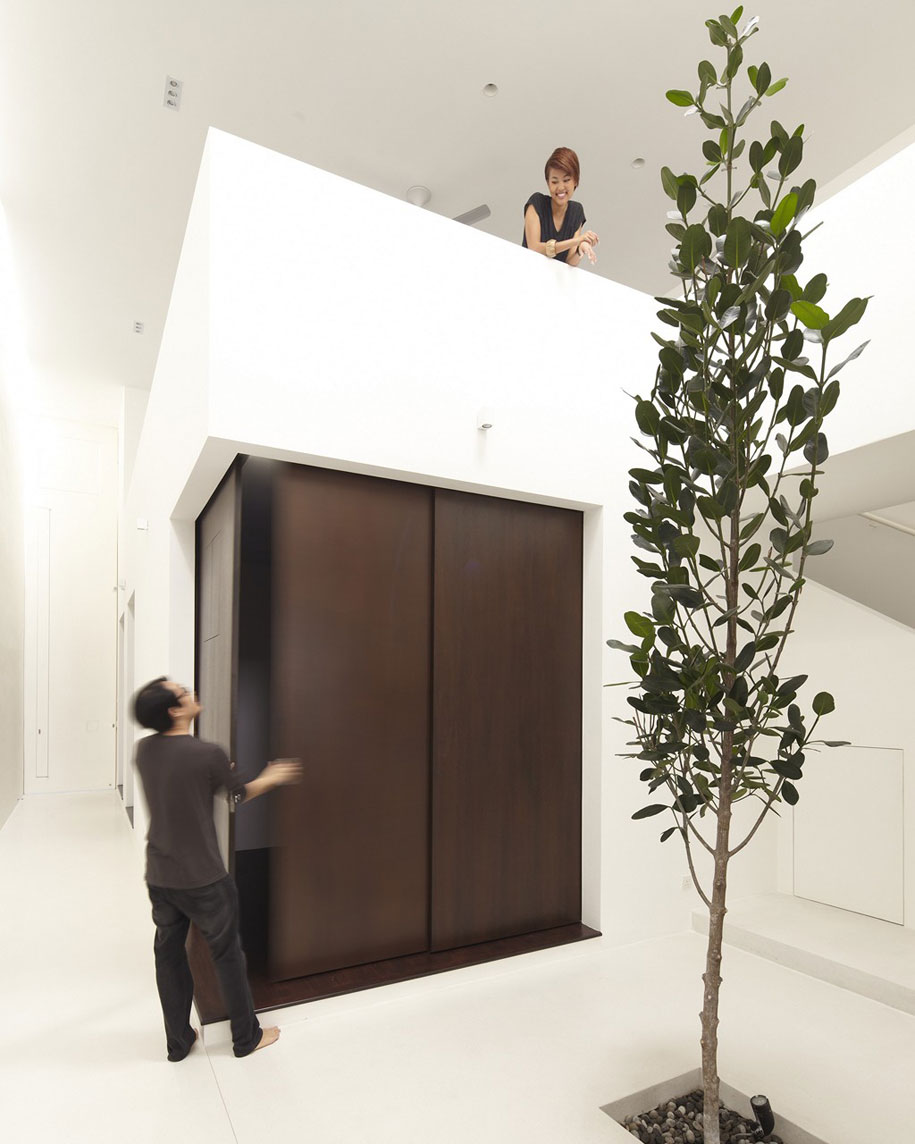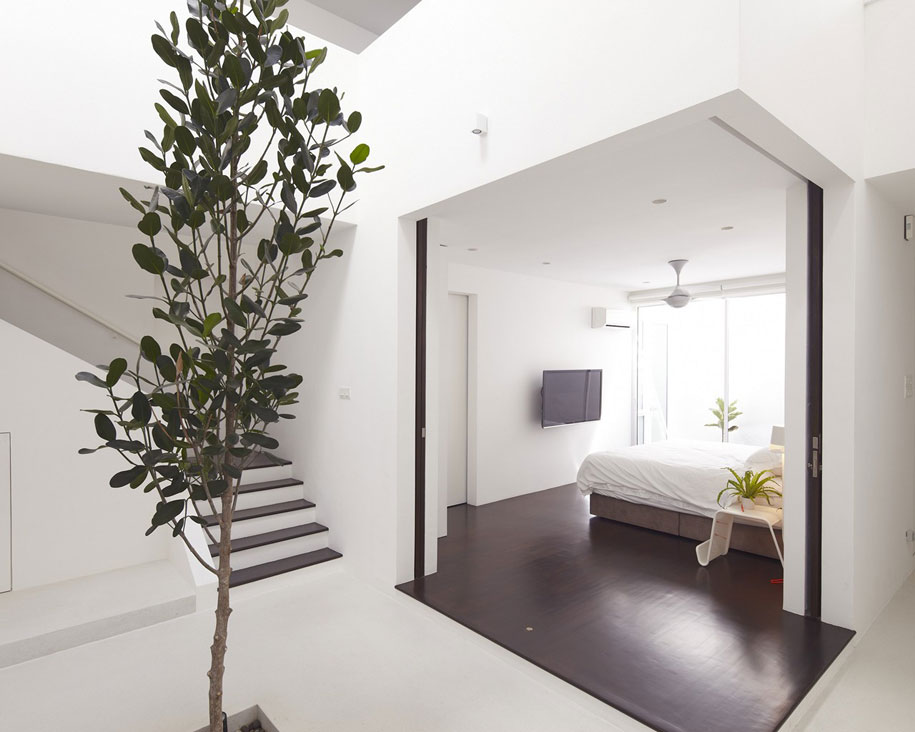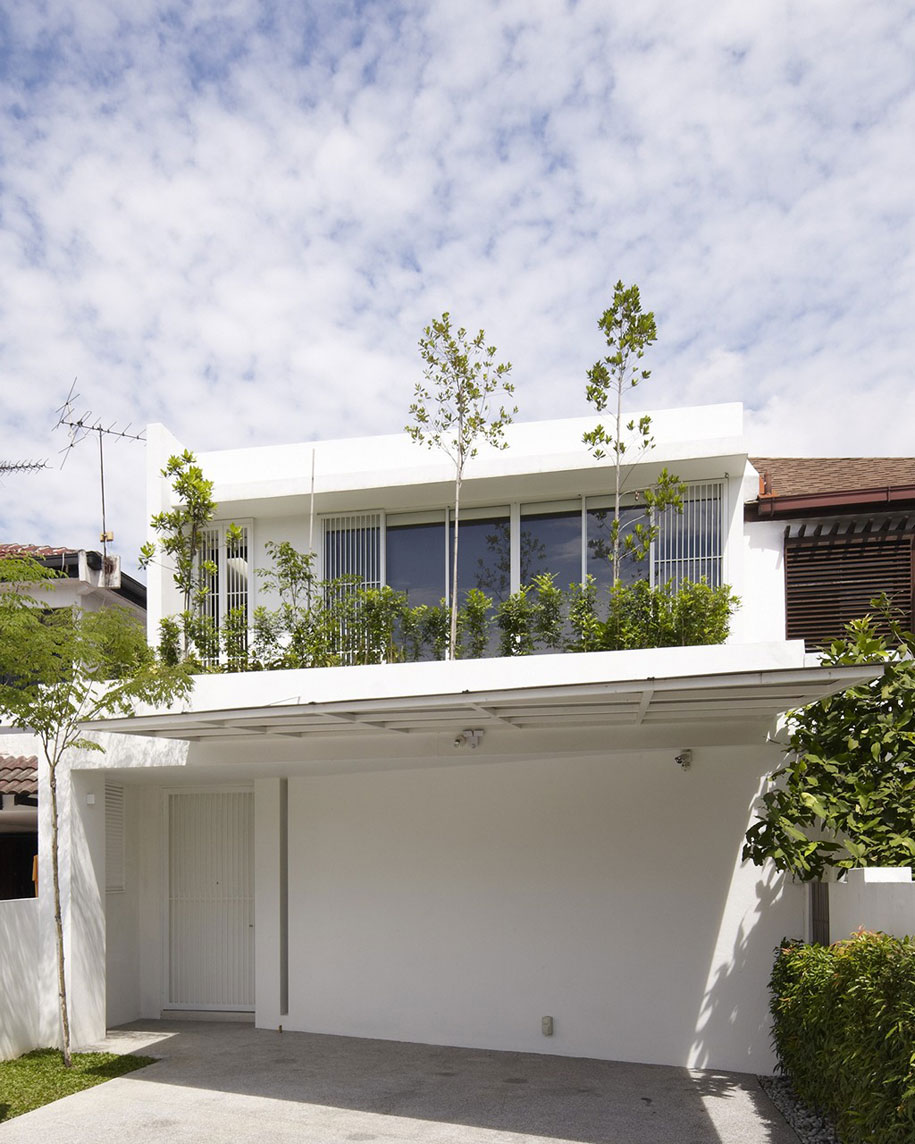 Tags: Home Architecture, House Architecture, Residential Architecture
---