Answering a brief that called for a low maintenance home, the May Grove house embodies a contemporary sense of aesthetics through its modern, open plan design and use of understated material palette.
Based on a 250sq m plot, the recycled red brick, raw cement sheet panel and timber driven space is minimal from the outside, masking a warm interior. The upper level windows of May Grove are articulated with operable perforated shutters, which function as integrated façade as well as animating the building when light shines through these holes, creating a playful entry forecourt.
Inside, muted interiors function as a comfortable home where skylights and windows celebrate a playful and moving space as the sun passes.
Across both levels of the split-level house, the facade pulls away to reveal a stream timber running the length of the north–south side. This is interrupted only by the front door and external entry gate.
Through simple yet distinct, recognisable form, the house's architectural design serves as a precursor to the minimalist and inviting interior within.
Jackson Clements Burrows Architects
jcba.com.au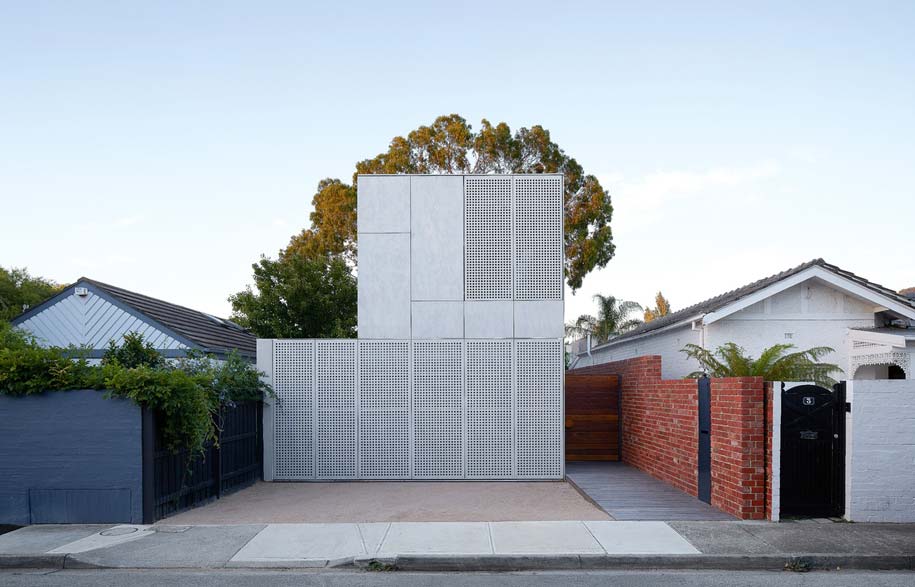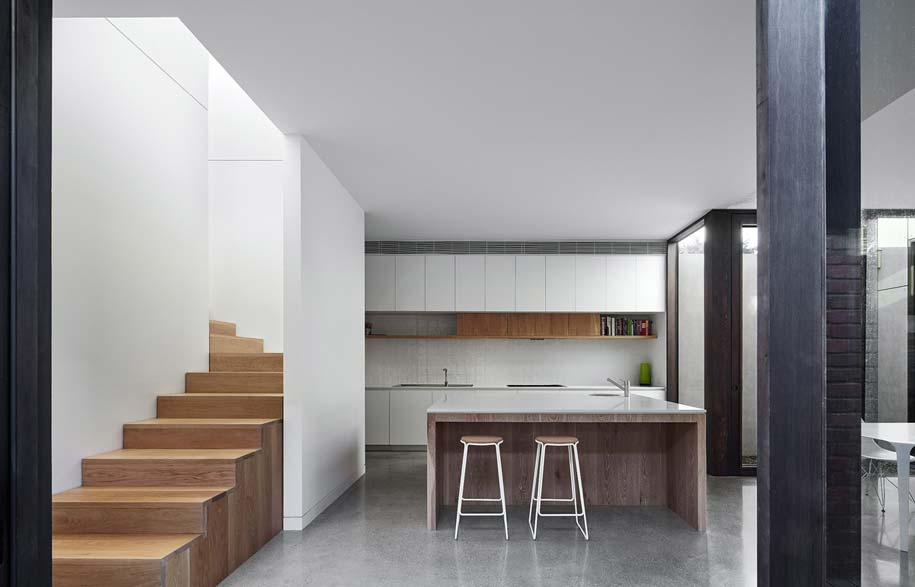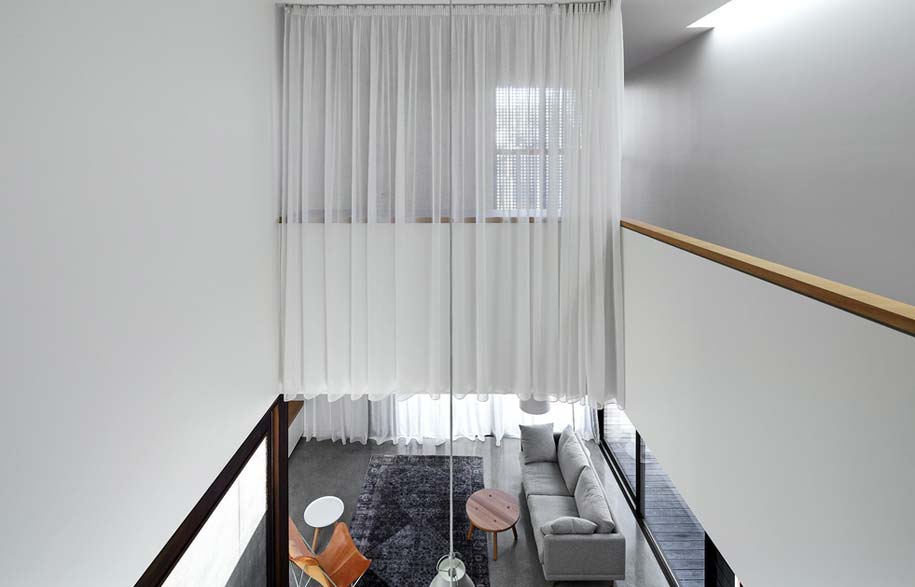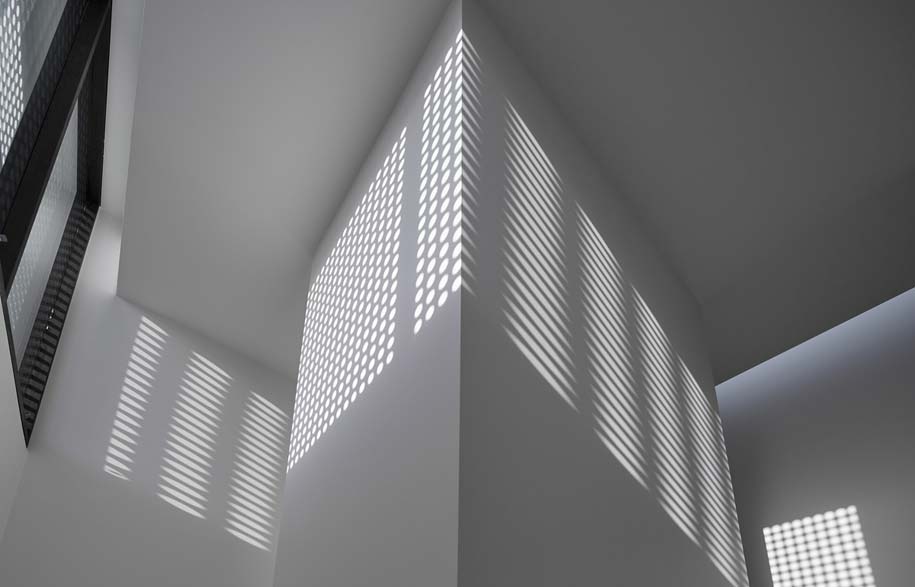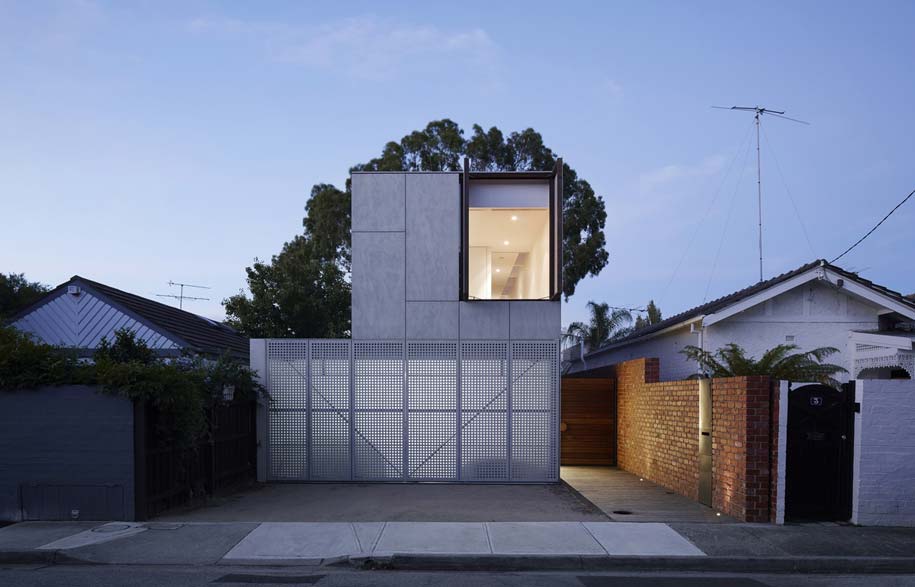 Tags: Home Architecture, House Architecture, Residential Architecture
---