Nestled between the Geographe Bay foreshore and Toby Inlet, this Z-shaped house – clad in dark grey steel and lined with plywood – was carefully placed on its site to blend in, rather than stand out. Large expanses of glazing and framed window seats combine with minimalist interiors and generous outdoor decks to create a welcoming haven among the 18 Peppermint trees that dot the site.
Preserving all but one of the existing trees was a key part of the brief, and it dictated the placement and unusual geometry of the house, which has no right angles in the plan. "I spent lot of time on site with the clients putting stakes in the ground with ropes, trying to work out how to keep the trees and work around them," architect Meaghan White recalls.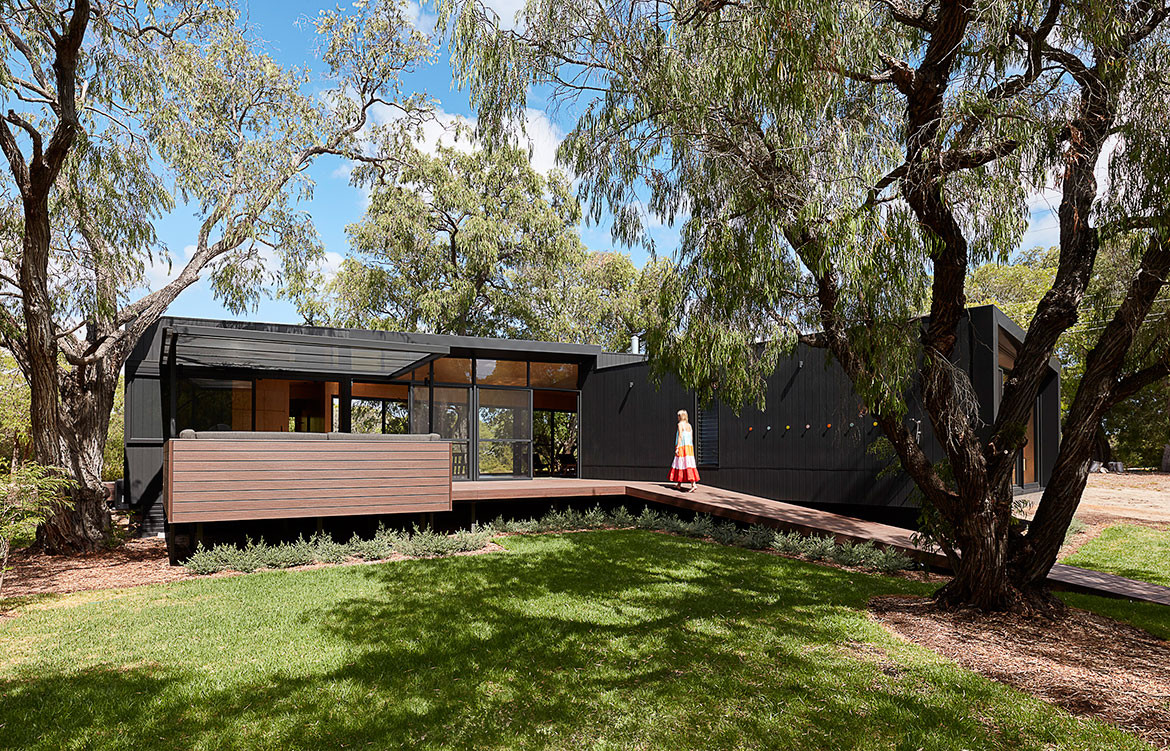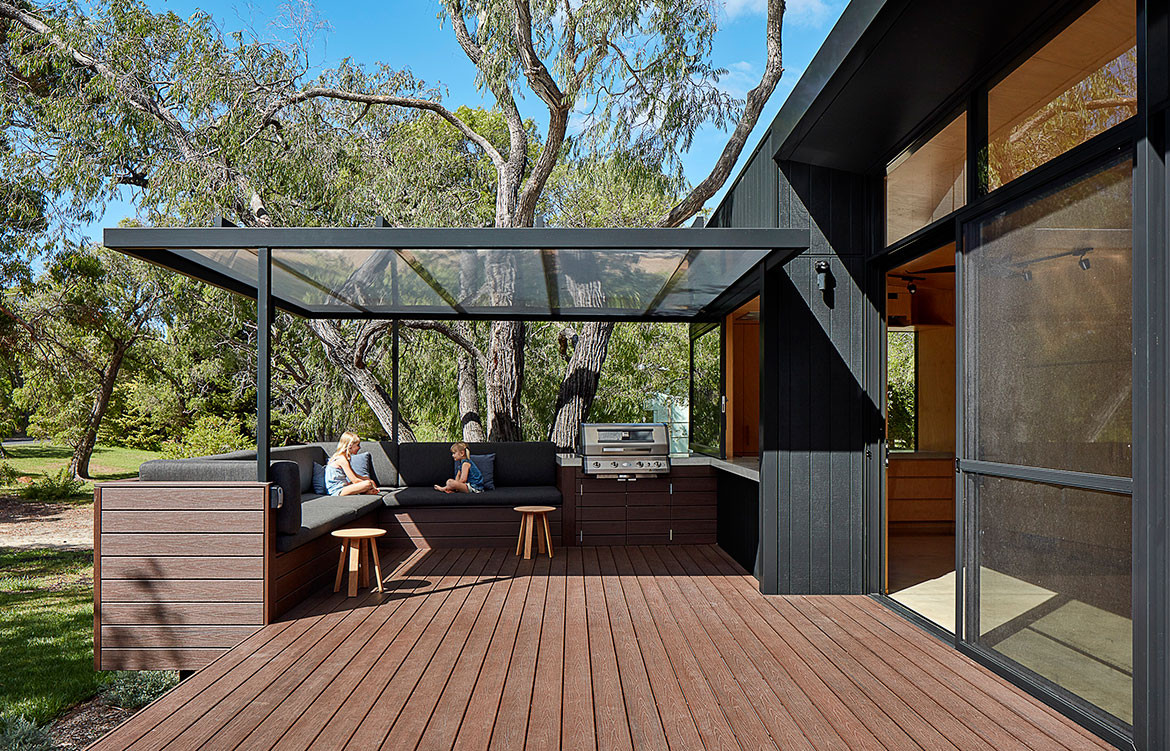 With glimpses of the bay at the front and the inlet at the rear boundary – perfect for a quick morning swim or a leisurely kayak paddle – the house offers the best aspects of waterfront living without the ostentation that often accompanies such homes. "A lot of the neighbouring houses look like they should be in the city, but we wanted this to feel like a holiday house," she says. "It is important to feel like you don't have to do anything when you arrive."
It's the second house Meaghan has designed for her clients and she had considerable creative freedom on this job. "We opted for quality spaces but less floor area," she says. "We worked hard to keep the total size under 200-metres-squared but still managed to include four bedrooms, two bathrooms, a laundry and single garage, arranged in two wings so that two families can visit at the same time and each have their own space."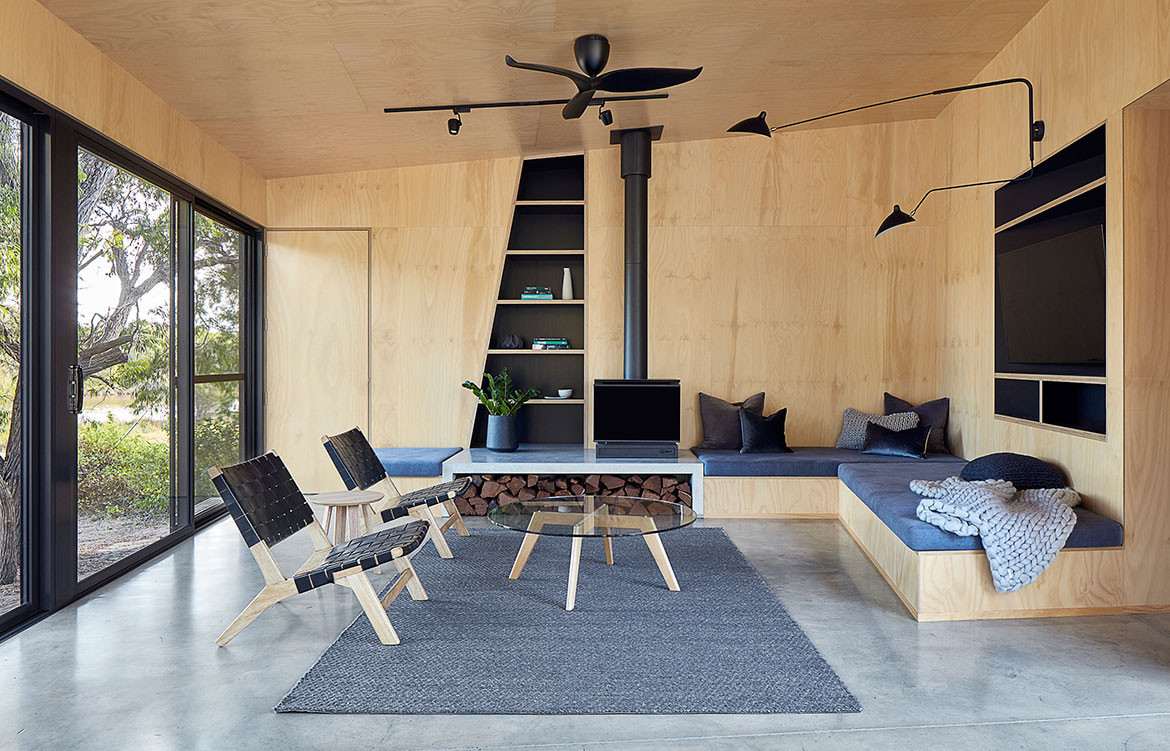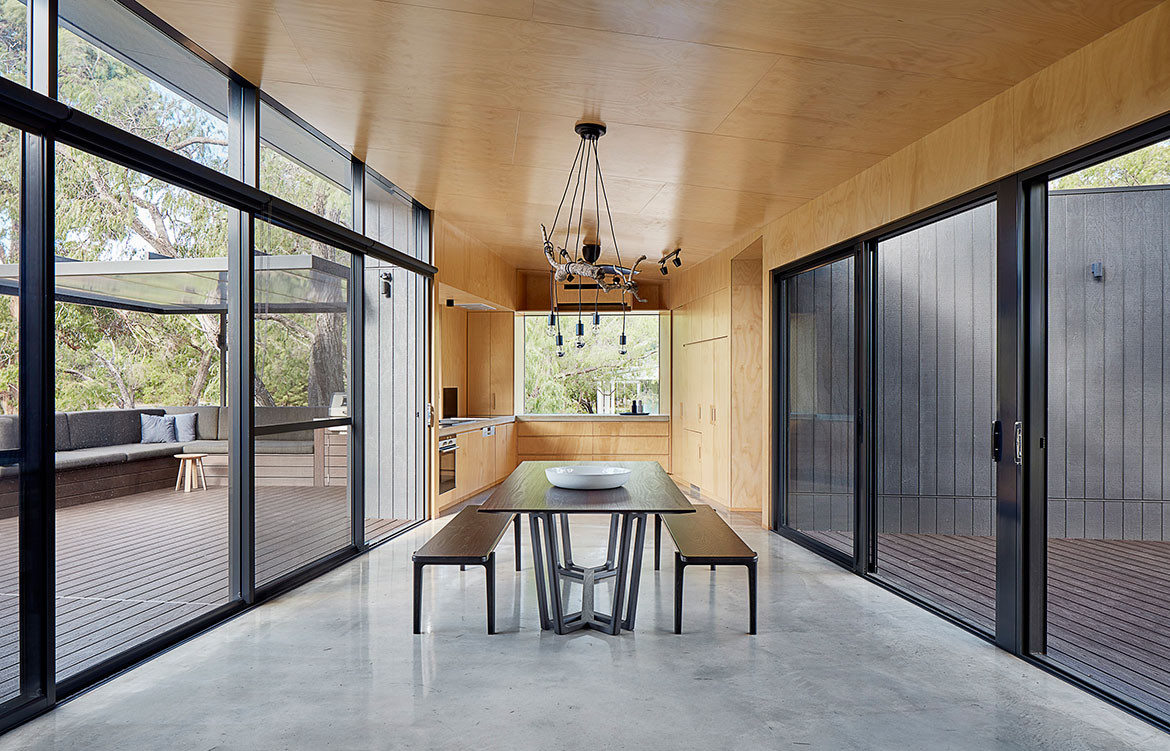 It was essential to work with a builder who could transform Meaghan's vision into a reality within the budget, and research led her to Tectonics, the builder of the Karri Loop House for MORQ Architects at Margaret River, which also sits among established indigenous trees. "I knew that I couldn't be as hands on as I wanted because I live in Perth, but Warren and Peter were awesome; they really got what we were trying to do," she explains.
Meaghan aimed to keep the interior fitout local too, and worked with Dunsborough-based artisans including furniture designer Nathan Day, who custom designed and made the ebonized jarrah dining table; and the knitting studio of Nik Sime, who supplied the oversized hand-knitted throw that adorns the main bedroom.
Having become friends with her clients over the course of both projects, Meaghan took her own family to the house for a Christmas holiday last year, and found that it performed as she'd envisaged. "We wanted to be able to look through the house from front to back, from the beach to the inlet, and that creates a nice feeling," she says. "It has a beautiful serenity about it."
Meaghan White Architect
meaghanwhite.com
Photography by Jack Lovel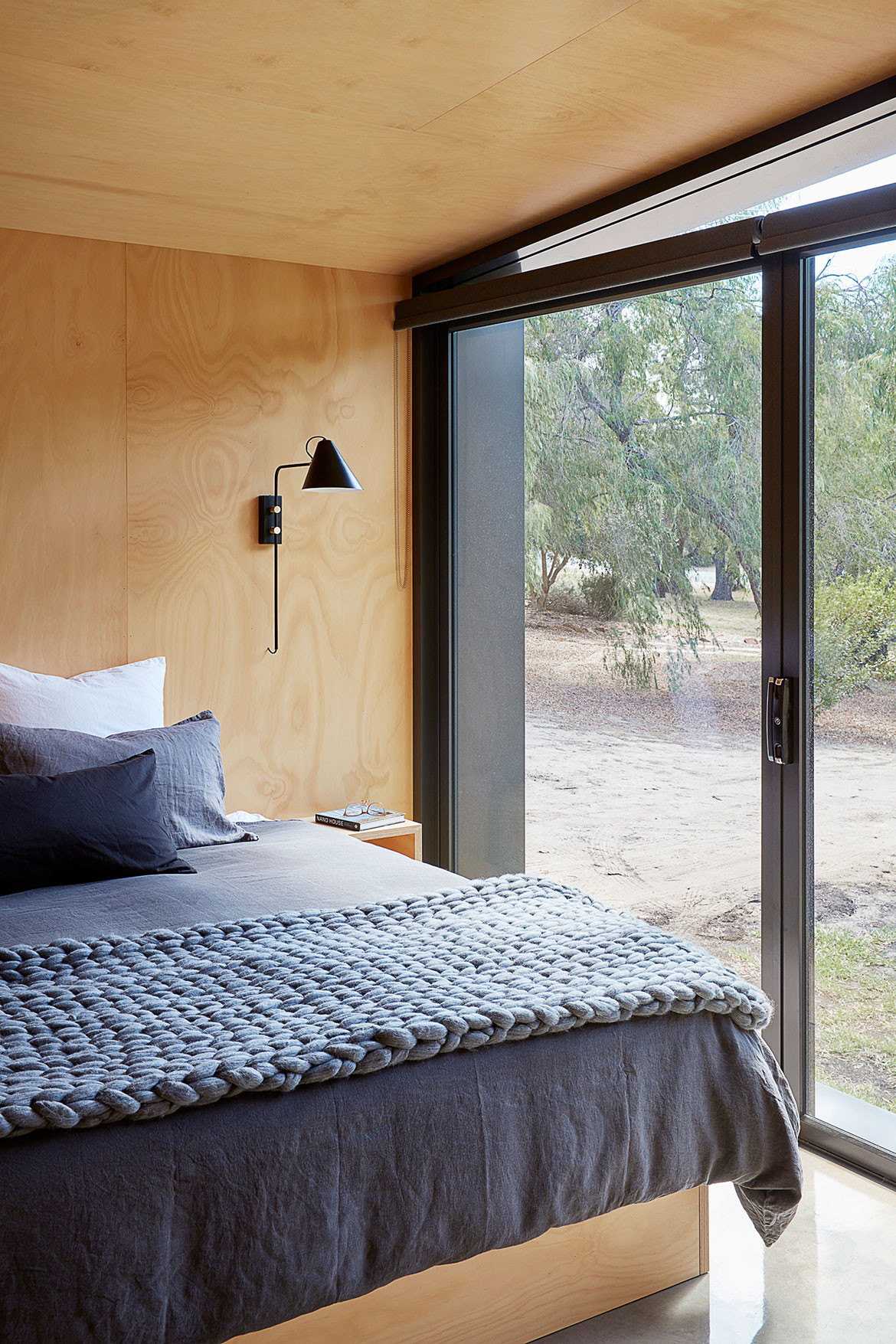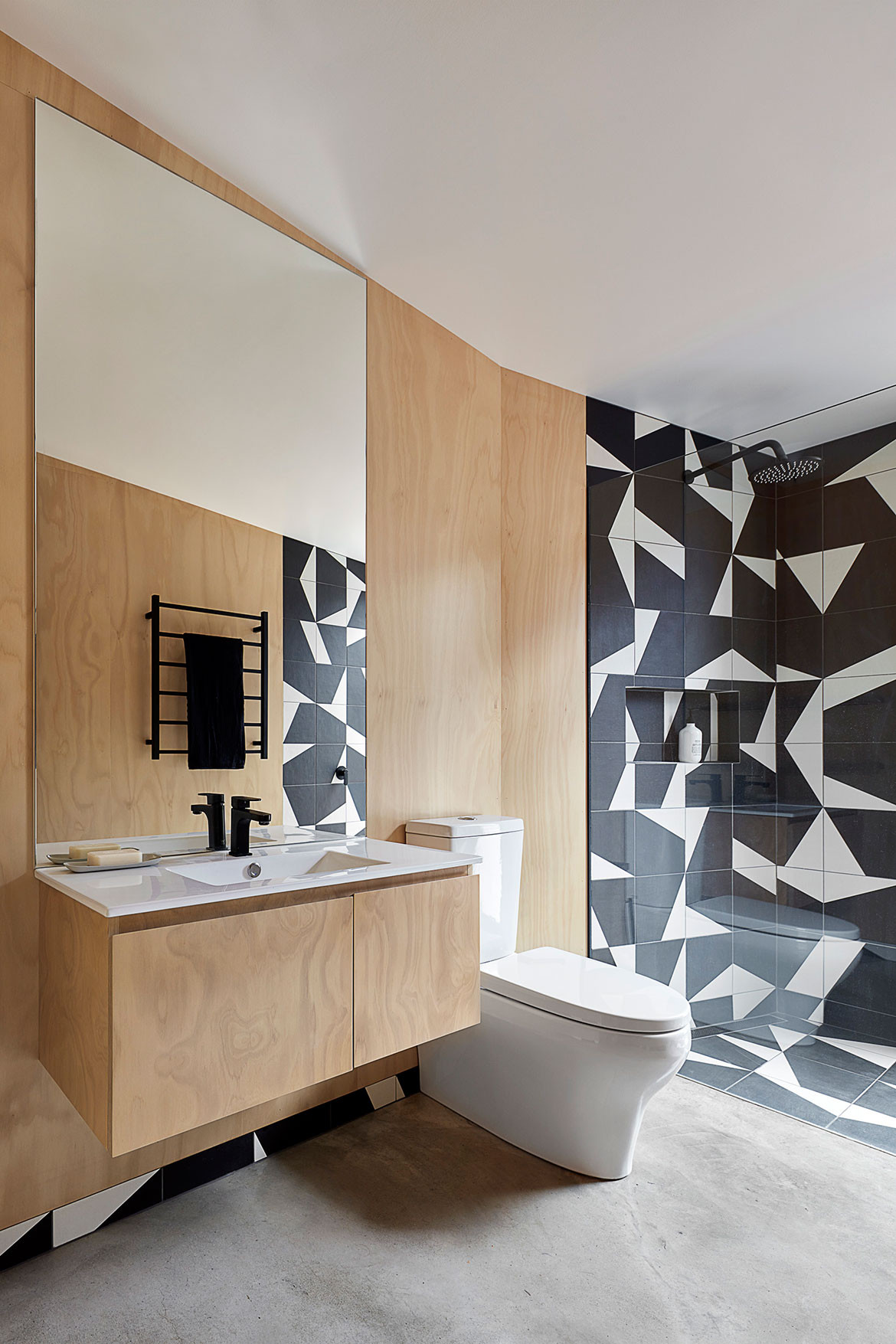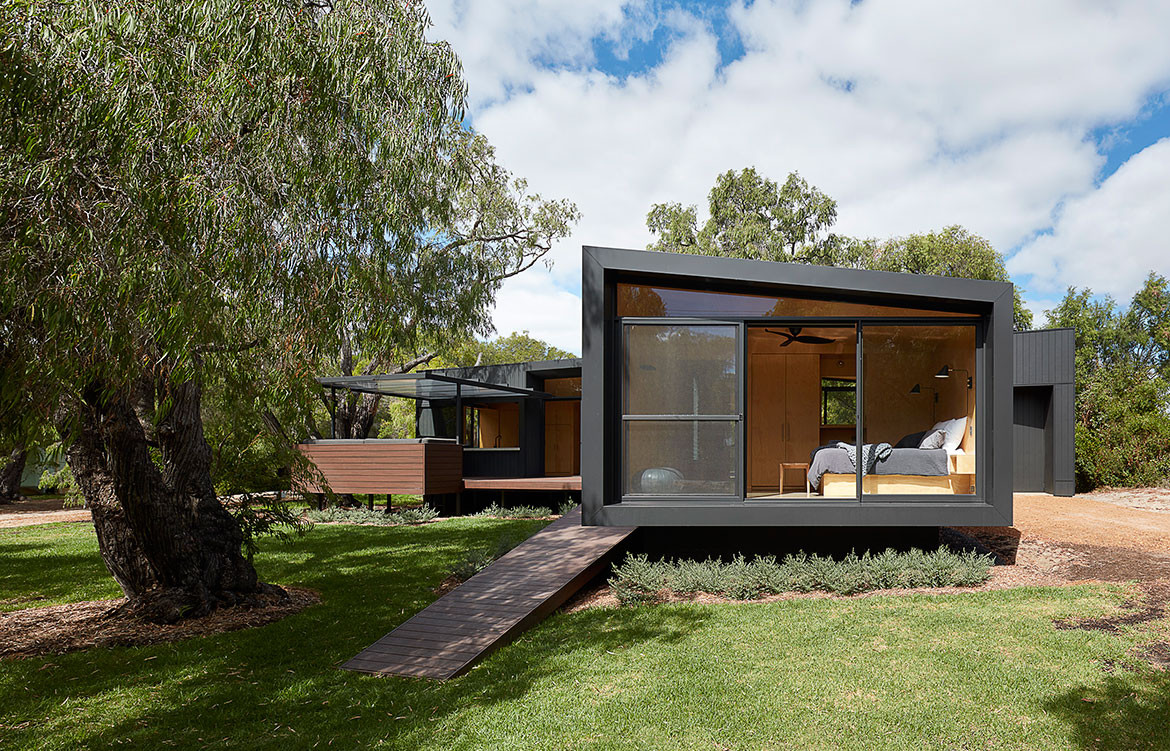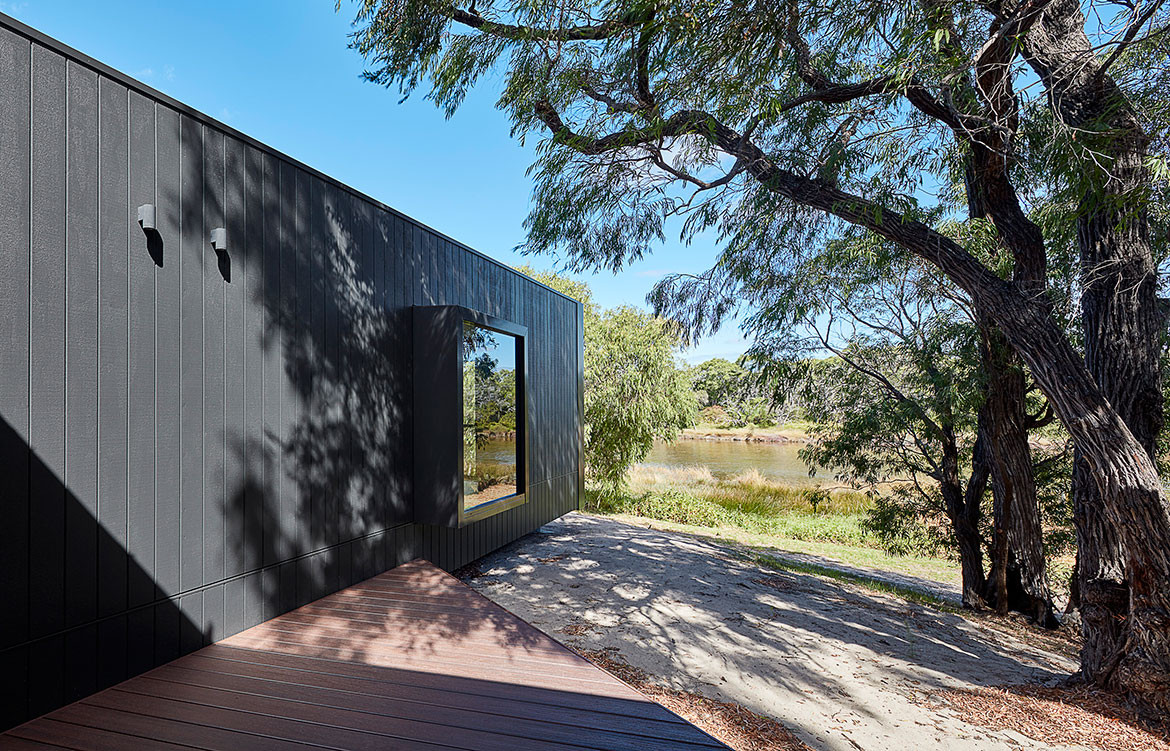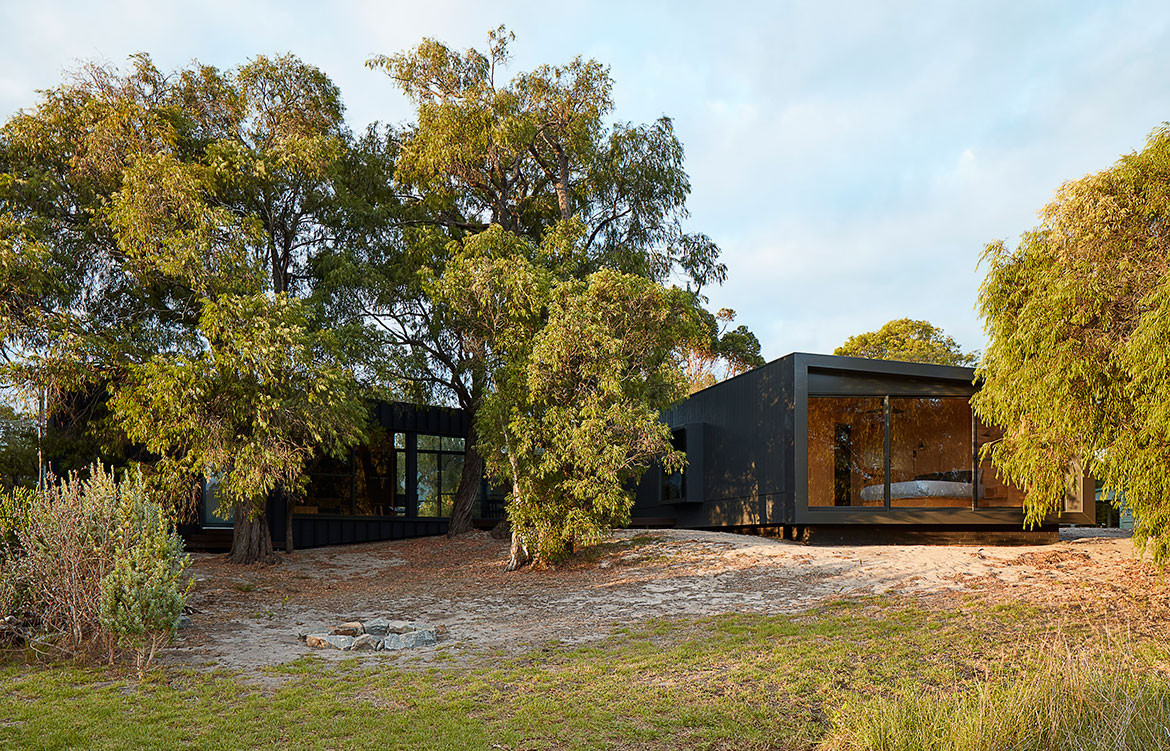 82 Degrees is available to rent as a holiday letting on privateproperties.com.au
We think you might also like Headland House by Atelier Andy Carson
Tags: Angular geometry, Geographe Bay, Jack Lovell, Meaghan White Architect, minimalist, Nathan Day, Nik Sime, plywood, Quindalup, Tectonics, Toby Inlet, western australia
---