Chindarsi Architects was founded in 2003, and is well known in Western Australia for innovative residential and hospitality designs. The practice's award winning Melvista House project sets new benchmarks for local renovations.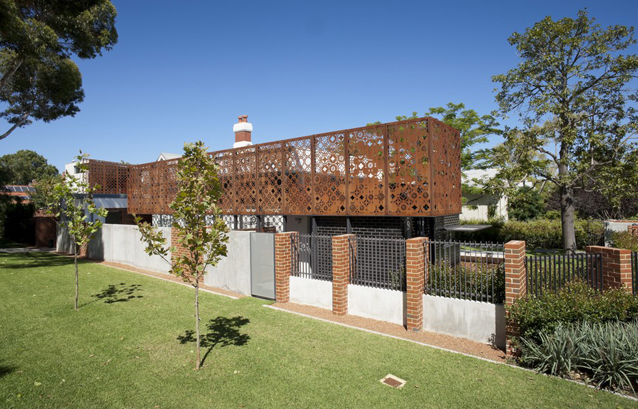 Located in western metropolitan suburb of Claremont, the house was an existing state heritage-listed property constructed in the early 1900's.  With the sub-division of existing lot boundaries the refurbishment needed to navigate a reduced block size whilst trying to maintain connections to the existing gardens and park views.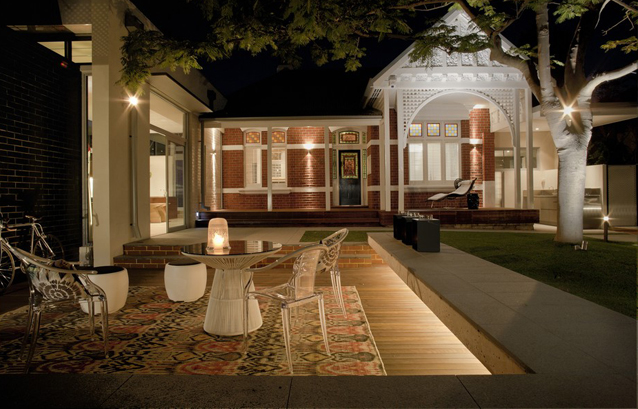 Chindarsi Architects employed a clever design strategy in response to the existing structure which saw the removal of all previous additions to the building, whilst retaining significant heritage fabric.  This established a clear opportunity for all new interventions to interact directly with the old.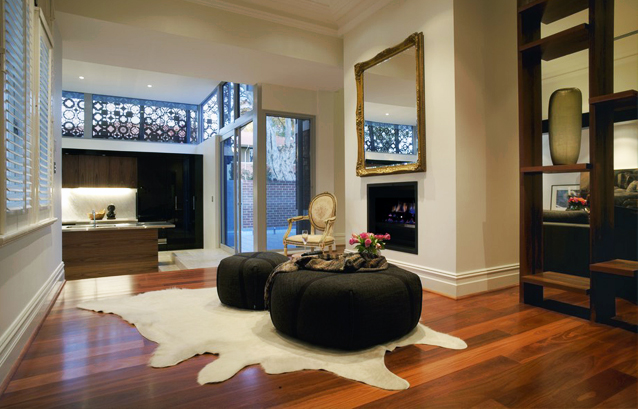 Championing the Burra Charter formed a key part of the design response.  The Charter defines principles and procedures to be followed in the conservation of Australian heritage places. An example of this can be seen in the reinstatement of original timber details to the front verandah and portico.  The design negotiates between existing heritage fabric and new contemporary forms and materials.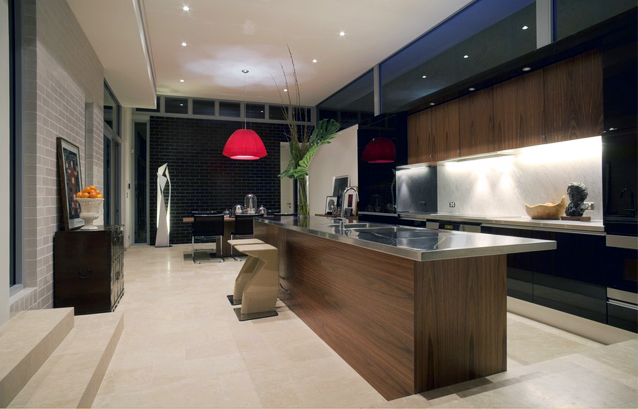 A primary focal point is established between existing mature trees and a newly formed front courtyard.  Dynamic forms project beyond the heritage structure framing the courtyard space and establish a strong interaction between old and new.  Moorish geometries and tiling patterns influence laser-cut screens that appear to levitate over new brickwork additions, providing shade during the day and acting as beacons during the night.  The screens, developed in collaboration with Little Design Horse, also reference patterns of the existing front door, effectively interlacing the existing federation style house with new, sleek forms and materials.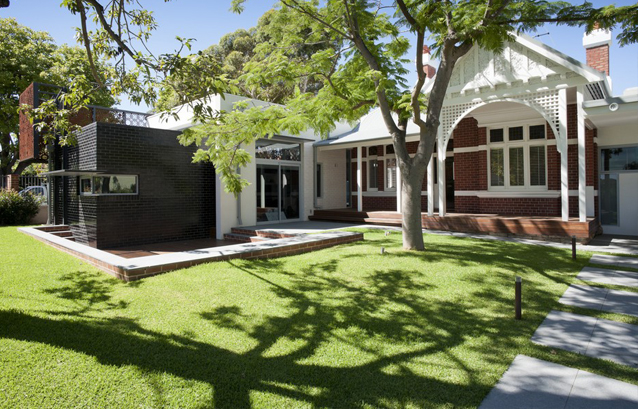 Transparency is introduced alongside a rich palette of materials delineating old and new with generous internal volumes which spatially unify the house.  Living spaces are both light and warm, with strong visual connections to the external courtyard.  Materials, colours and finishes are selected in harmony with the heritage fabric without imitation.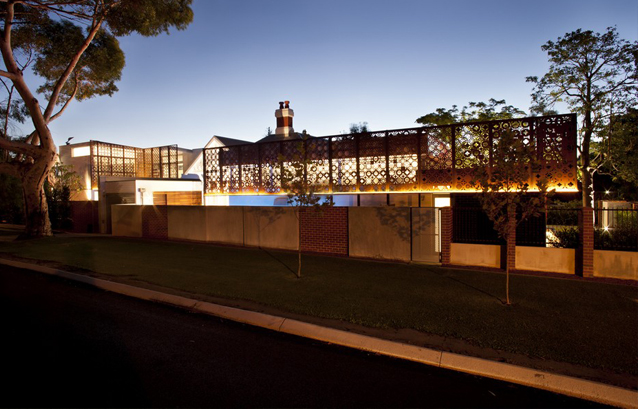 The project highlights the capacity for great renovations to enhance existing heritage structures whilst celebrating contemporary additions.
Chindarsi Architects
chindarsi.com
Photography: Emma Van Dordrecht
f22photography.com
Tags: Chindarsi Architects, Home Architecture, House Architecture, Residential Architecture
---