A pair of freelancers with complementary talents joining forces in business: One Design Office's origin story is the millennial career dream.
"It was the culmination of two creatives who thought, 'well, we're out of a job anyway, we've got nothing to lose!'" says Jon Liow, who co-founded the multidisciplinary studio along with Samson Tiew in 2014. "With his construction architecture background, Sam would be looking at things from a macro perspective, while I'd start looking at the tactile experiences. So it became this really great pairing of vision and skills."
Four years on, the small, energetic team deliver architecture, interiors, product and industrial design, as well as branding and marketing under the one roof.
"We're fascinated by how we can use positive design to create meaningful experiences," says Jon. "I don't want to sound picky, but we do try to choose our projects carefully. We want to focus on projects that have impact and meaning, rather than just another shop or café."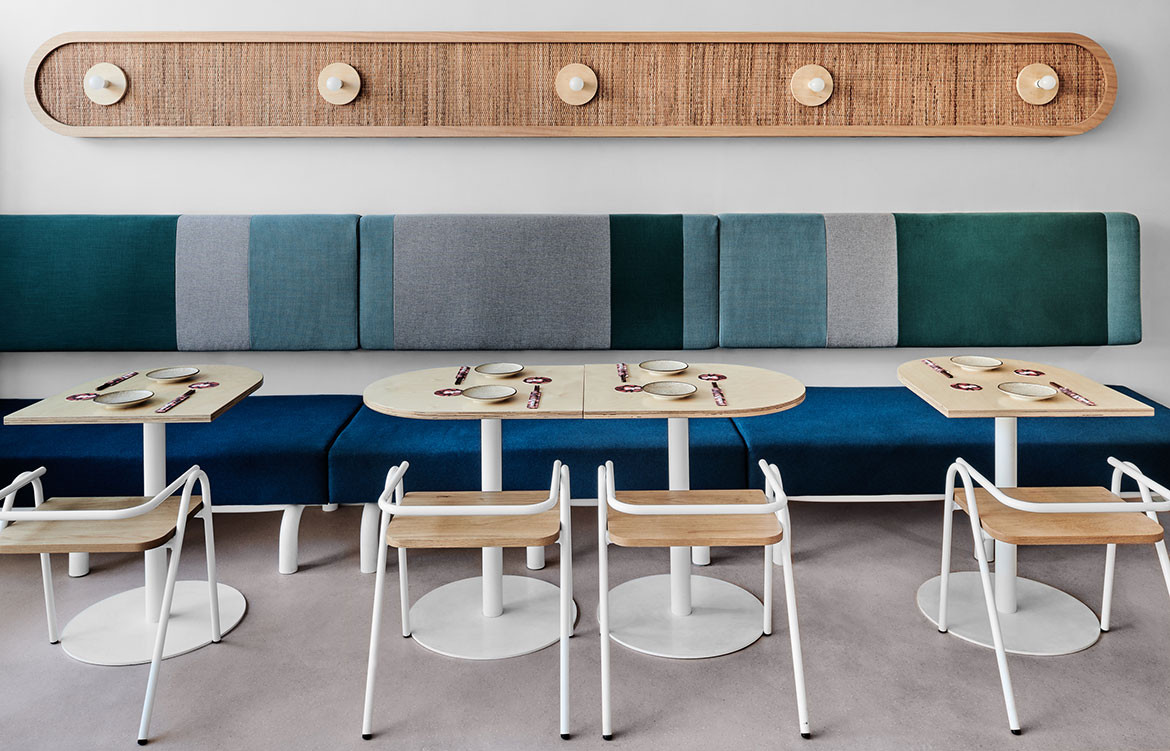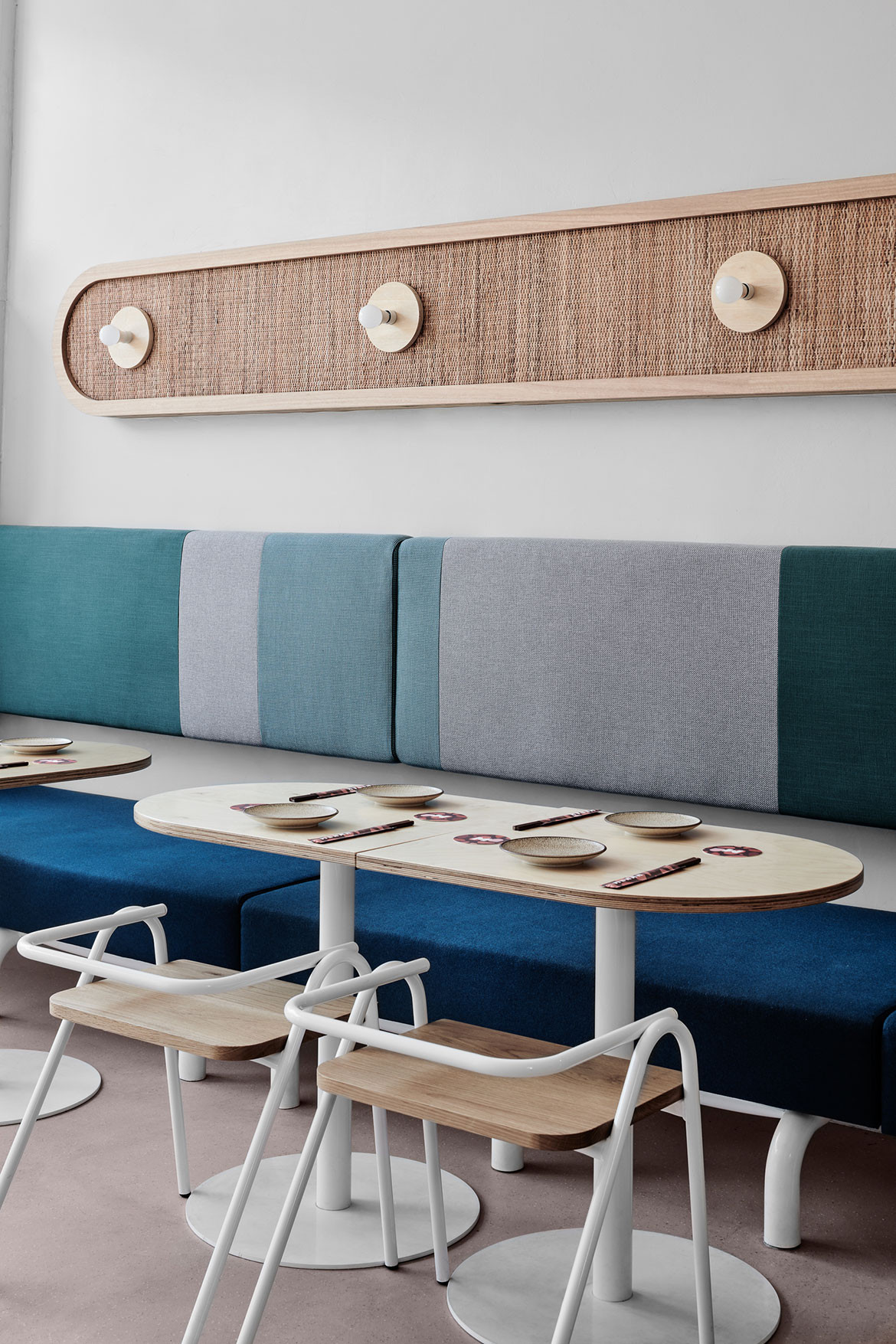 Enter Merah – not your average restaurant.
The owners, Marcel and Aline, approached One Design Office with the premise of a contemporary venue in Northcote to build on the legacy of their long-established Carlton venue, Nasi Lemak House. The original restaurant is something of an institution among Melbourne University students with a hankering for authentic Malaysian eats, including foodies in the One Design Office team.
With treasured recipes passed down from Aline's grandmother, this new eatery would showcase traditional flavours, centred on their fiery house-made sambal.
"We wanted to take a less literal approach with the brand, and Merah means red in Malay," explains Jon. "When you think of sambal, you think of that colour. So that's where we started their design story."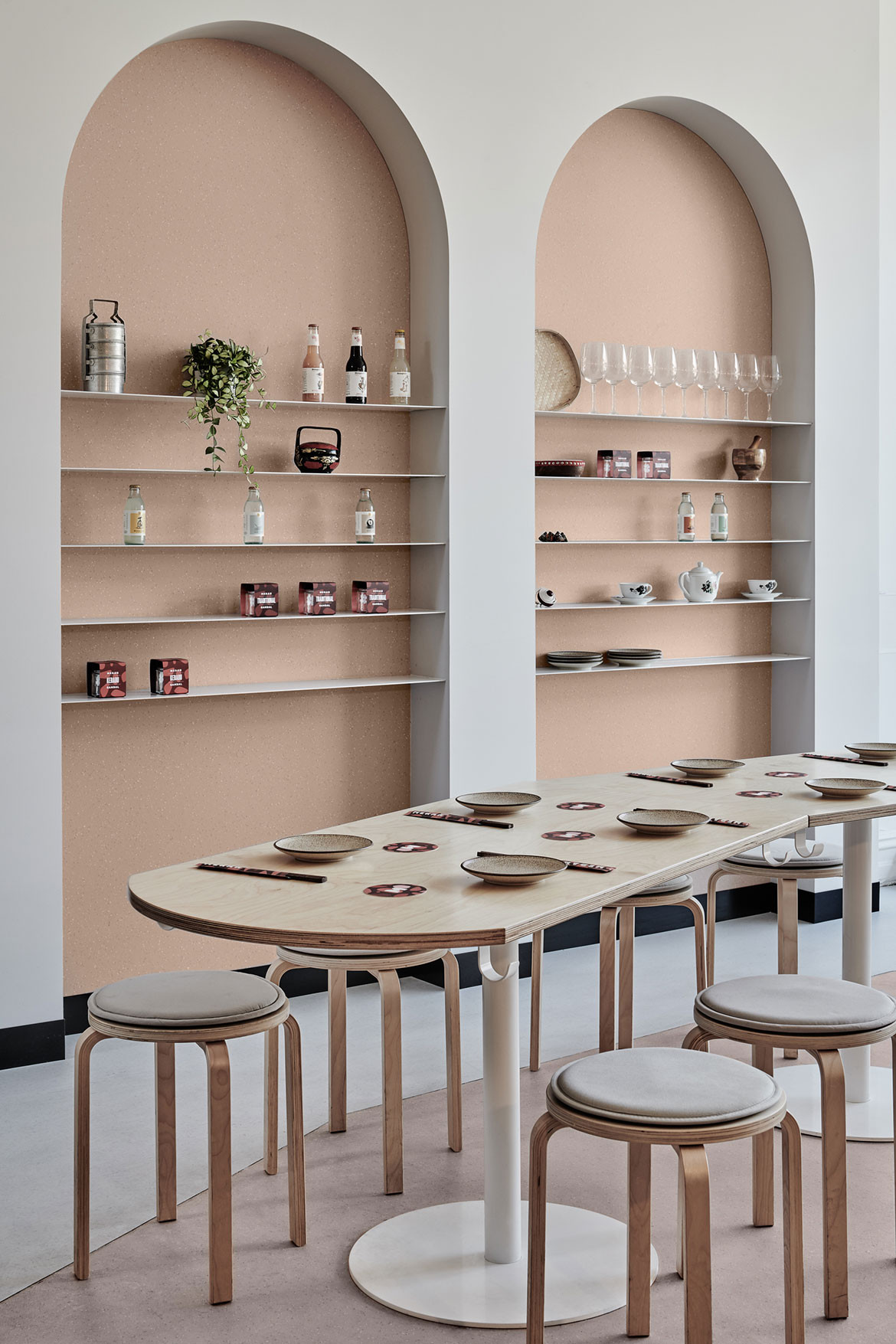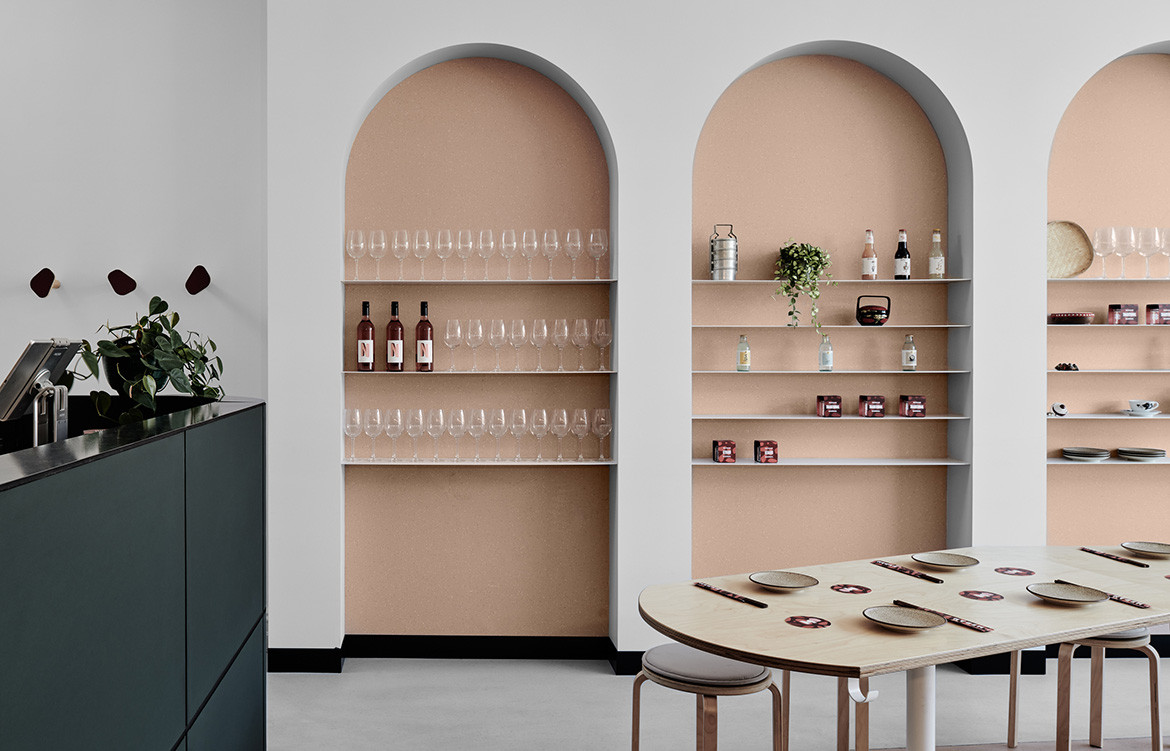 Recessed arches take a cue from the doorways of traditional shop houses in Malaysia, while rattan surfaces evoke restaurant chairs used in restaurants all over the country. The approach to Merah's palette was quite poetic: One Design Office turned to the colourful components of a revered Malaysian dish – nasi lemak. Green fabrics reference banana leaves commonly used as plates in South East Asian cuisine, with pink terrazzo (actually vinyl, a stroke of budgetary genius) as a subtle interpretation of Merah's core offering.
"It brings that speckled texture which is what sambal is: a breaking down of many, many ingredients all mashed together to create that unique flavour," says Jon.
One Design Office
odo.co
Photography by Tom Blachford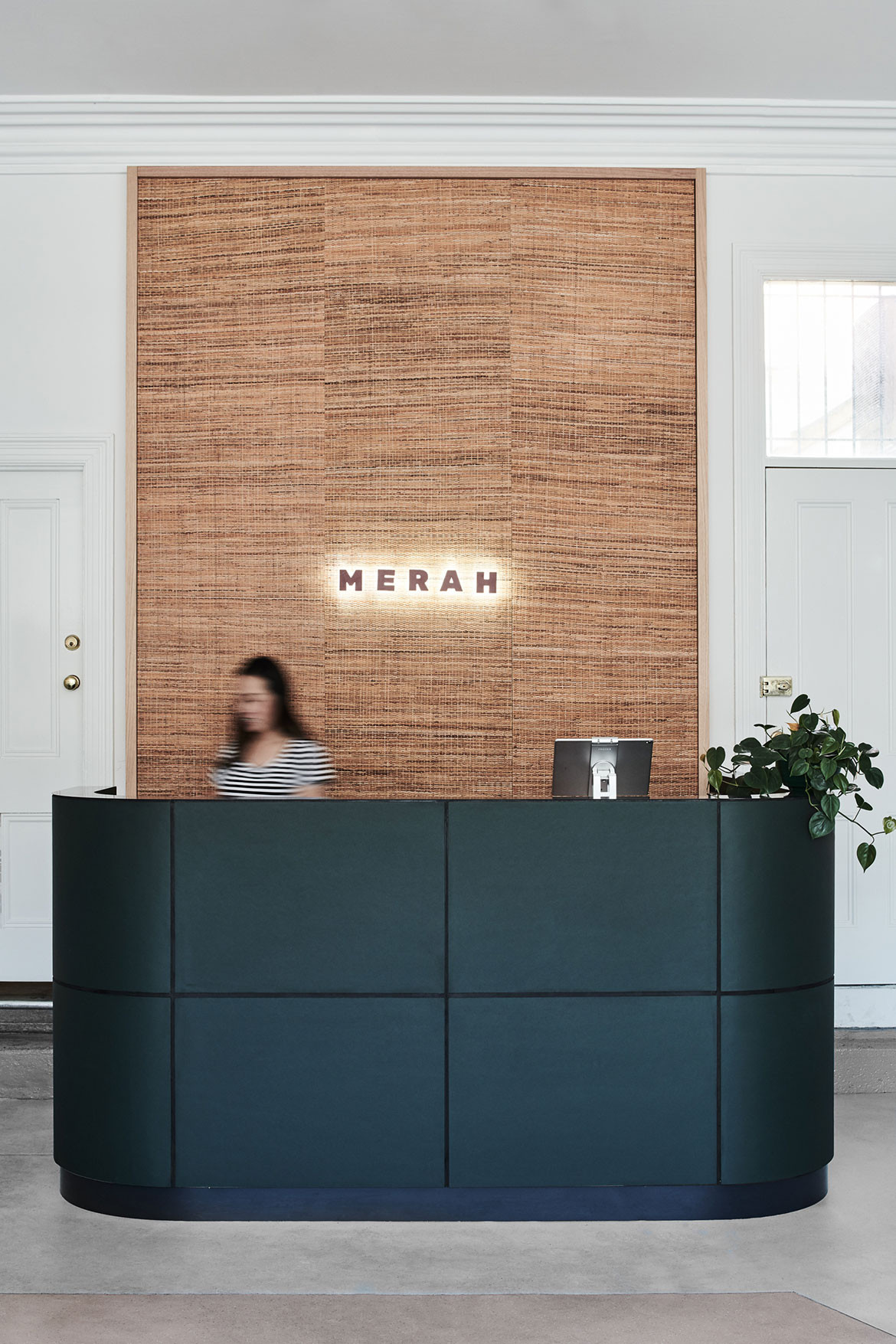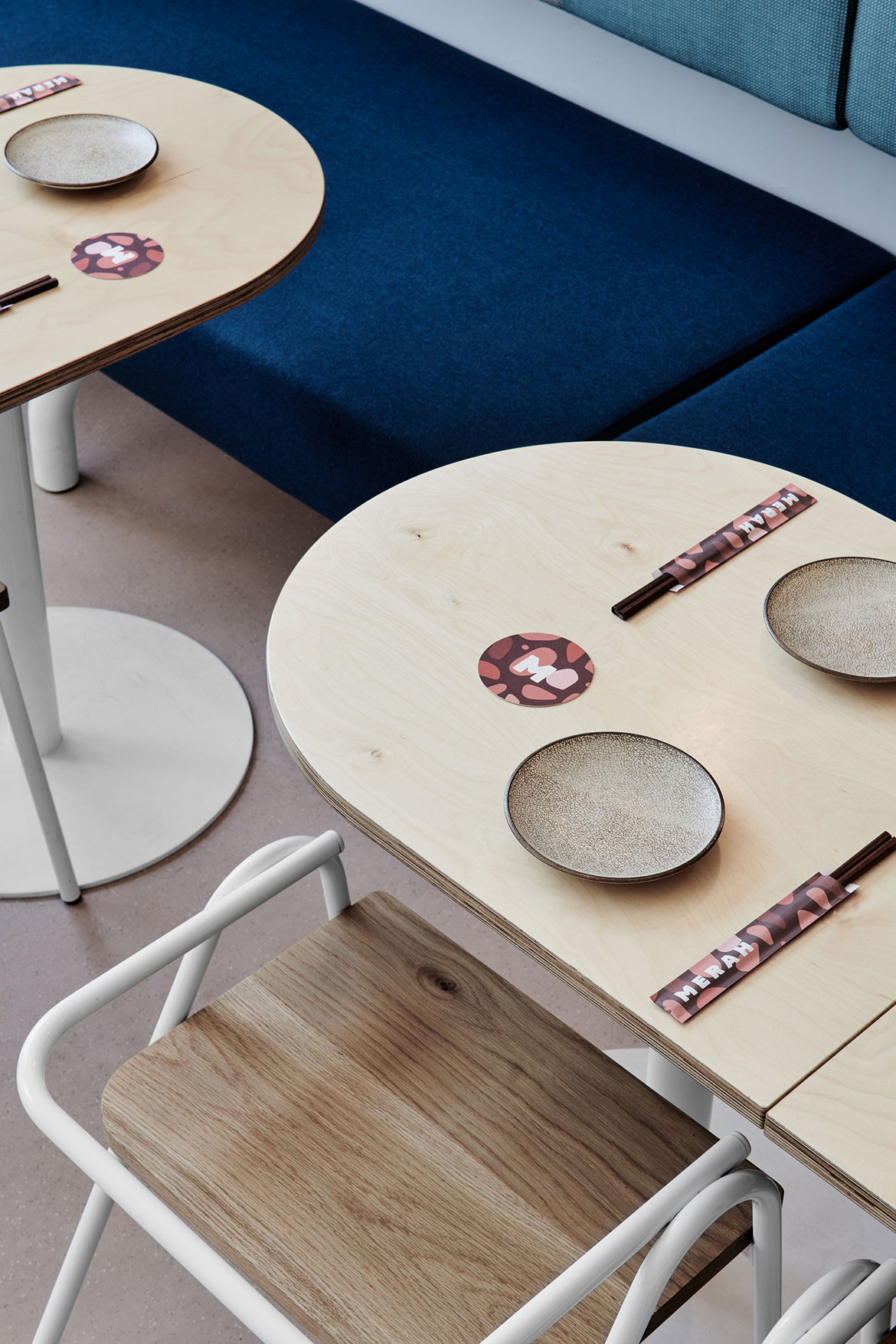 We think you might also like Bulleen House by MODO
---