One in a row of Victorian residences with bold pediments and intricate iron lacework, the home's bones were both apparent and grand. "The previous homeowners had lived in the property for decades, so while the home was certainly cherished, it was well overdue for a refresh," says Charlotte McGill, Director at Mim Design.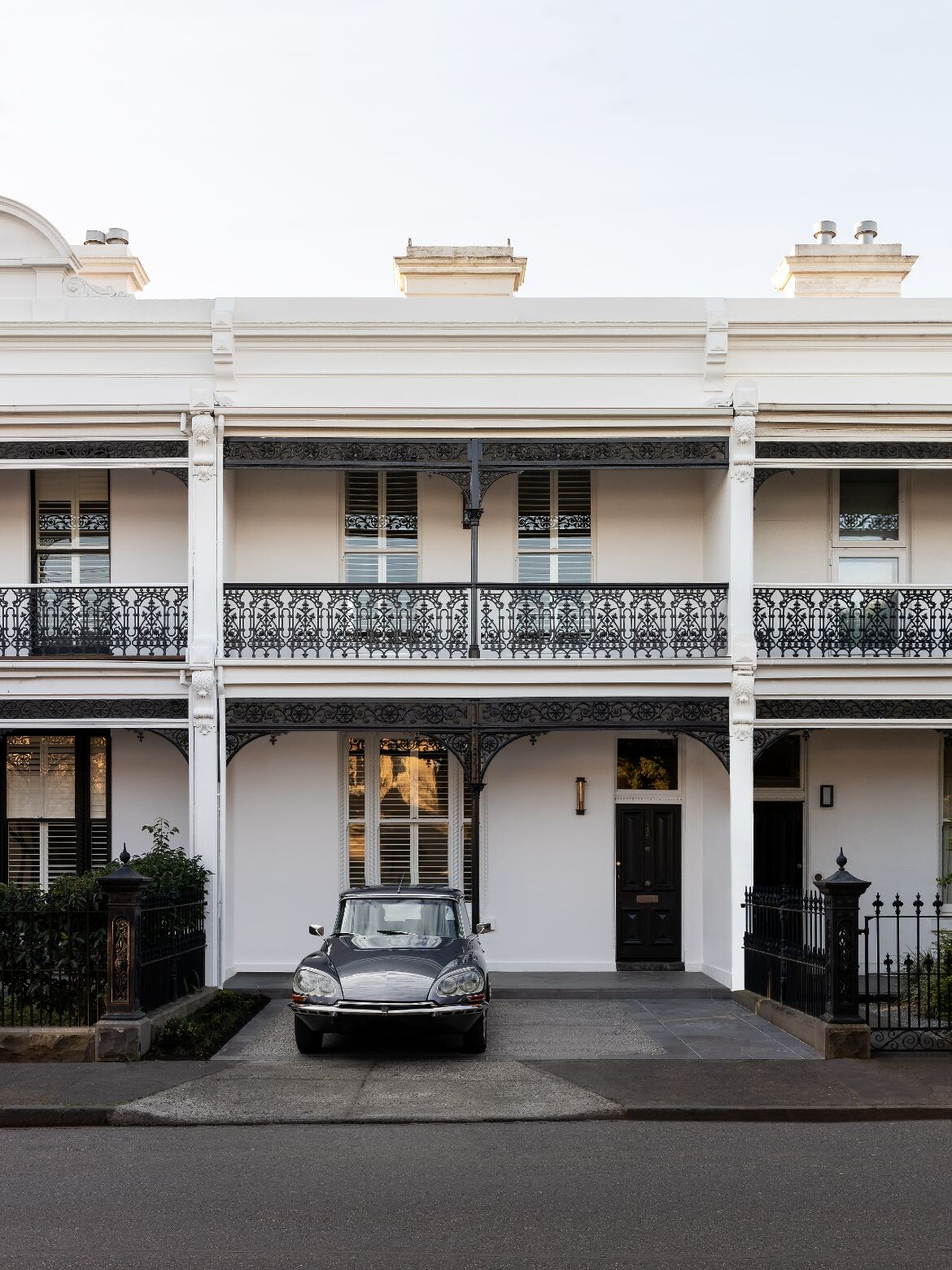 Approaching Mim Design soon after purchasing the property, the owner envisaged a large, open space for the ground floor kitchen, dining and living spaces, extending views across the rear garden. To this end, Mim Design developed a design language for the home's architecture and interiors that would be sophisticated yet relaxed, detailed yet contemporary.
"The house reminded me of the perfect, white terraces of South Kensington, London. We were determined to create a contemporary take on traditional detailing to honour the original charm of the home, while significantly reworking its outdated layout," says McGill. To this end, while the home's ornate front lounge room and heritage stair are carefully preserved, the remaining rooms of the lower level are opened to create greater spatial clarity and connection. In doing so an abundance of natural light now floods the lower floor while landscape views have been reintroduced to the home.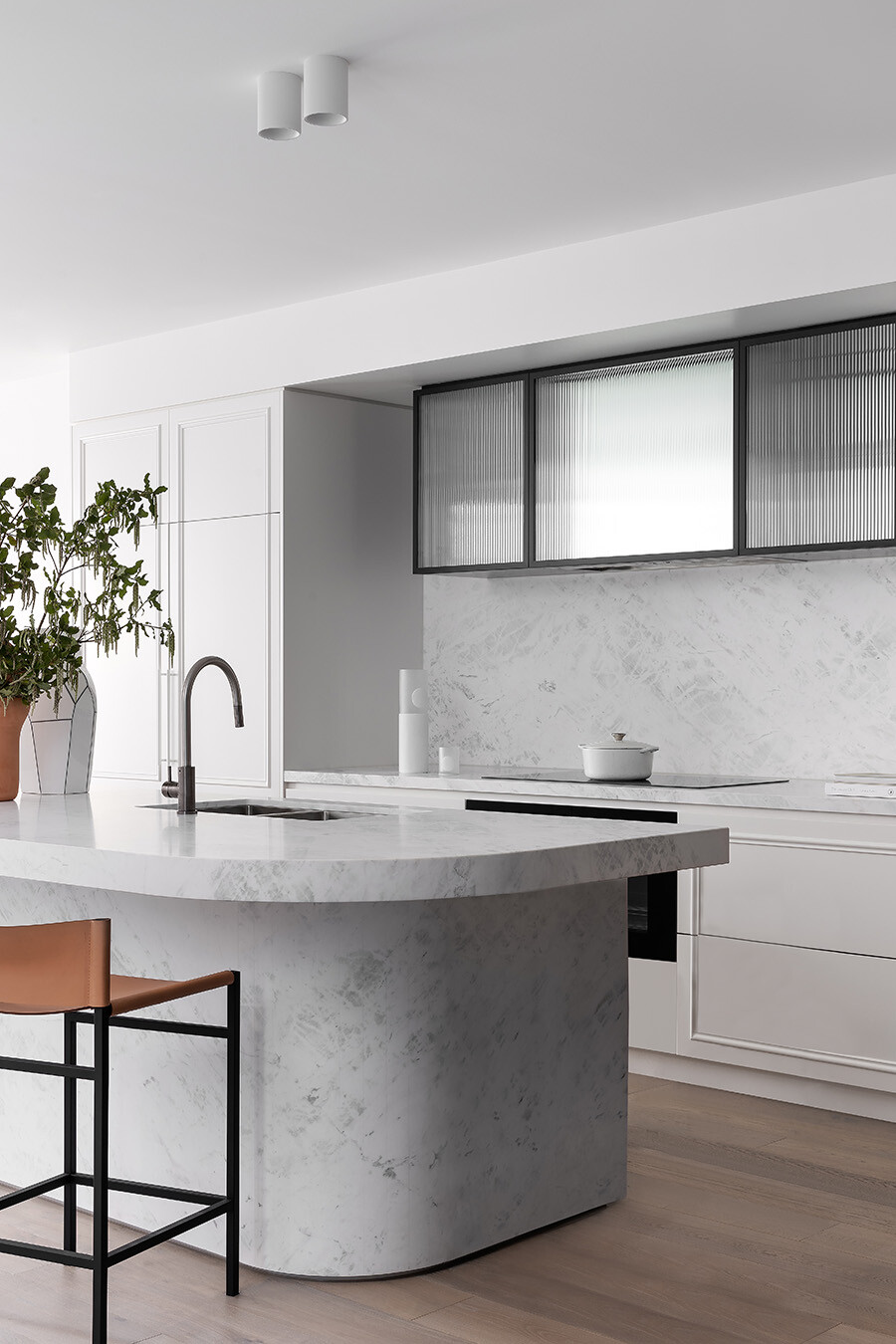 Anchoring the kitchen is a monumental island in Glacier Grey marble. Solid and heroic, the island brings a dramatic sculptural presence to the room. Countering this is wainscot-style cabinetry and the delicate reeded glass and with fine black steel frames of the above stove cabinets. This linear quality is picked up in the Rea Counter Stool by De Padova where terracotta leather and black steelwork coalesce perfectly. Continuing the marble through to the fireplace surround, the whole is wrapped in white polished plaster walls, ashy timber floors and soft grey rugs.
Introducing colour and sculptural form, the artworks selected are richly coloured and lively. Furniture is likewise colour cognisant with the rich blue Ligne Roset lounge (Domo) a practically inspired inclusion. Grouped with a pair of blue marble-topped Poliform side tables and a Sling Club lounge chair by Bassam Fellows (Living Edge) in rich tan leather the room is both relaxed and engaging.
"Regarding art and décor, we applied a holistic vision for the home's architecture and interiors – translated almost unchanged from concept to construction. Our client really trusted us, and the end result is a true reflection of our original vision," says McGill.
Faced by a wall of dark timber, the dining area offers a cool counterpart to the insouciance of the lounge. Here the oval form of a long dark timber table by John Bastiras Design Studio is given contrast by a banquette of pale tan leather (with a pile of chocolate and grey velvet cushions) before being contained by a pair of Gubi Violin dining chairs (Cult) in a textured velvety cream fabric.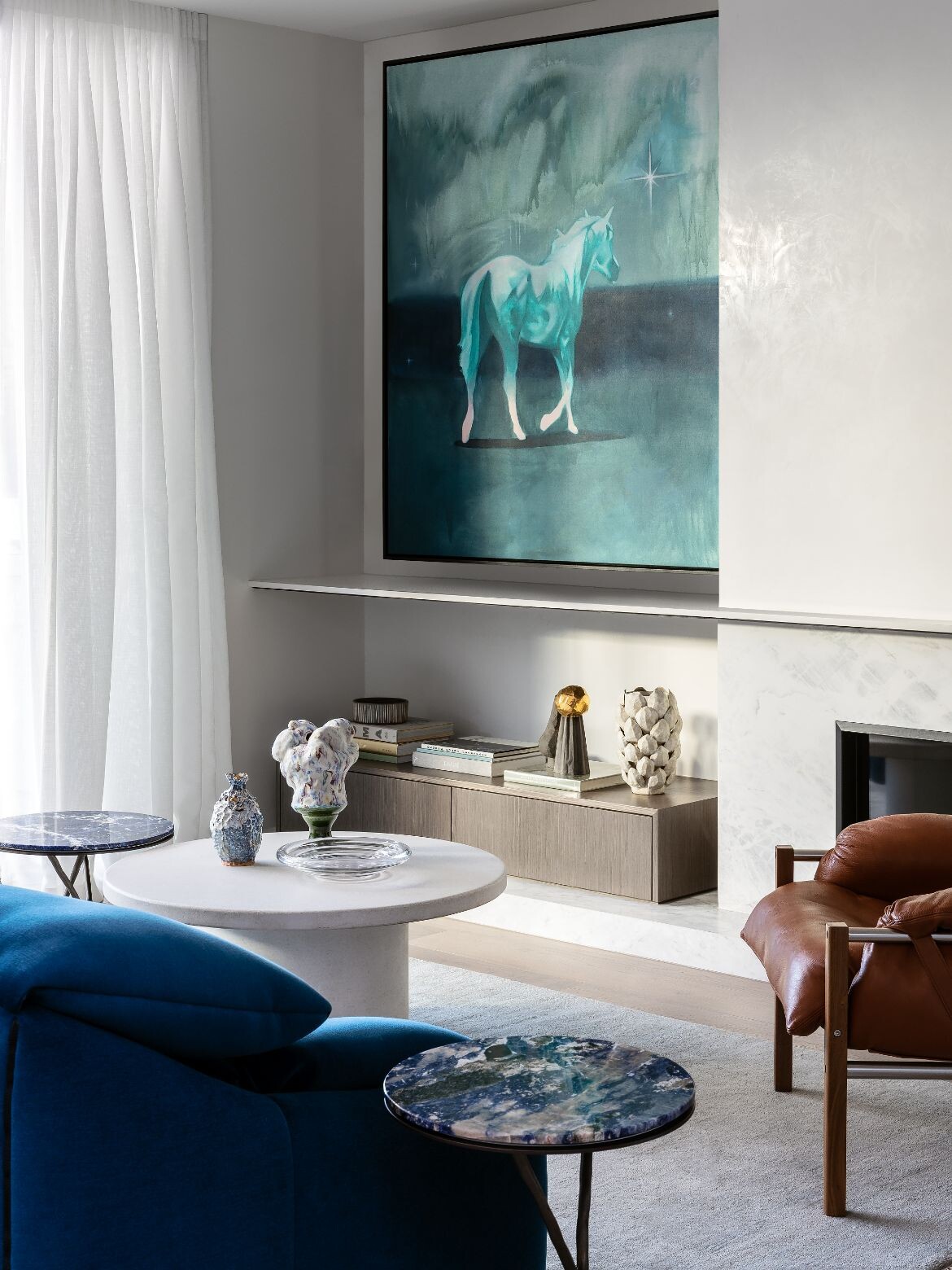 For the front heritage room, Mim Design has created a contemporary narrative through bold blocks of colour. Artwork, rugs and furnishings in black or varying shades of green sit comfortably within the white plaster walls. Centred by a large shimmering silver green rug from Armadillo, the room is layered upwards with first a large emerald Ligne Roset lounge, black Intervalle Coffee table also from Ligne Roset, Dean Norton Containa Side Table and planter, plus a large black leather chair. The next layer is lighter with artworks and plantings introducing rich tonal variations and light. Crowning the whole is a sparse geometric pendant lamp in black and white.
The blue is picked up again for the stairway carpet by Supertuft, where it adds purposefully to the dramatic contrast set up by the black caviar refurbished staircase and pristine white walls. Making sense of the upstairs bedrooms, the fourth bedroom has been reassigned as an expansive main ensuite, including a double shower, generous vanity and stone bath, with a new passage allowing for the inclusion of a walk-in robe.
There is a lightness to this project that speaks volumes to Mim Design's ability to rework heritage spaces as contemporary homes, while celebrating the heritage bones. "It was incredibly rewarding to improve the home's planning so substantially – it's life-changing for our client, and a significant undertaking in preserving Melbourne's incredible architectural history," says McGill.
Project Details
JW Residence
Architecture & Interior Design – Mim Design
Builder – Quarters Projects
Location – Prahran, Melbourne
Traditional Custodians – Wurundjeri Woi Wurrung and Bunurong land
Photographer – Timothy Kaye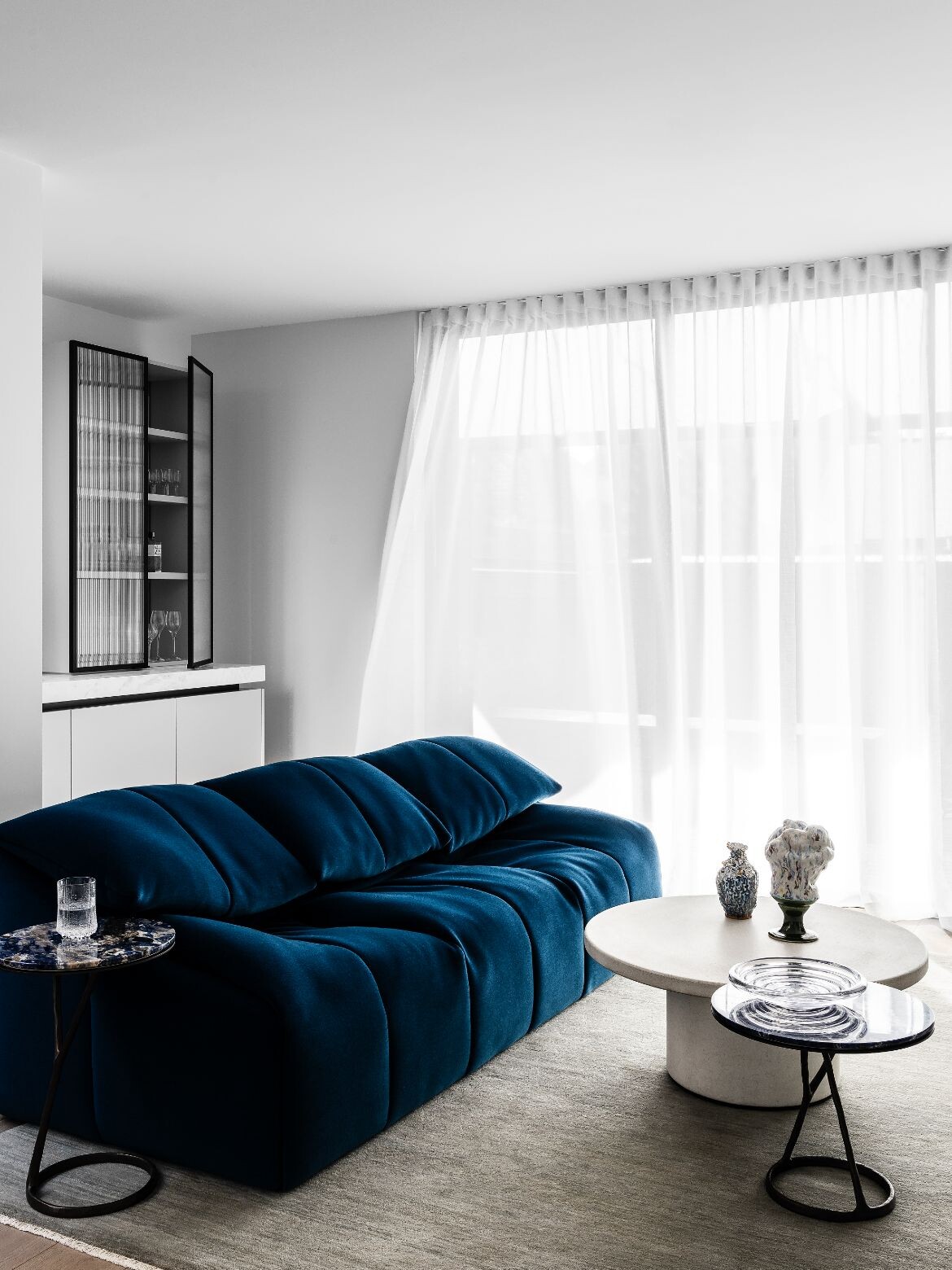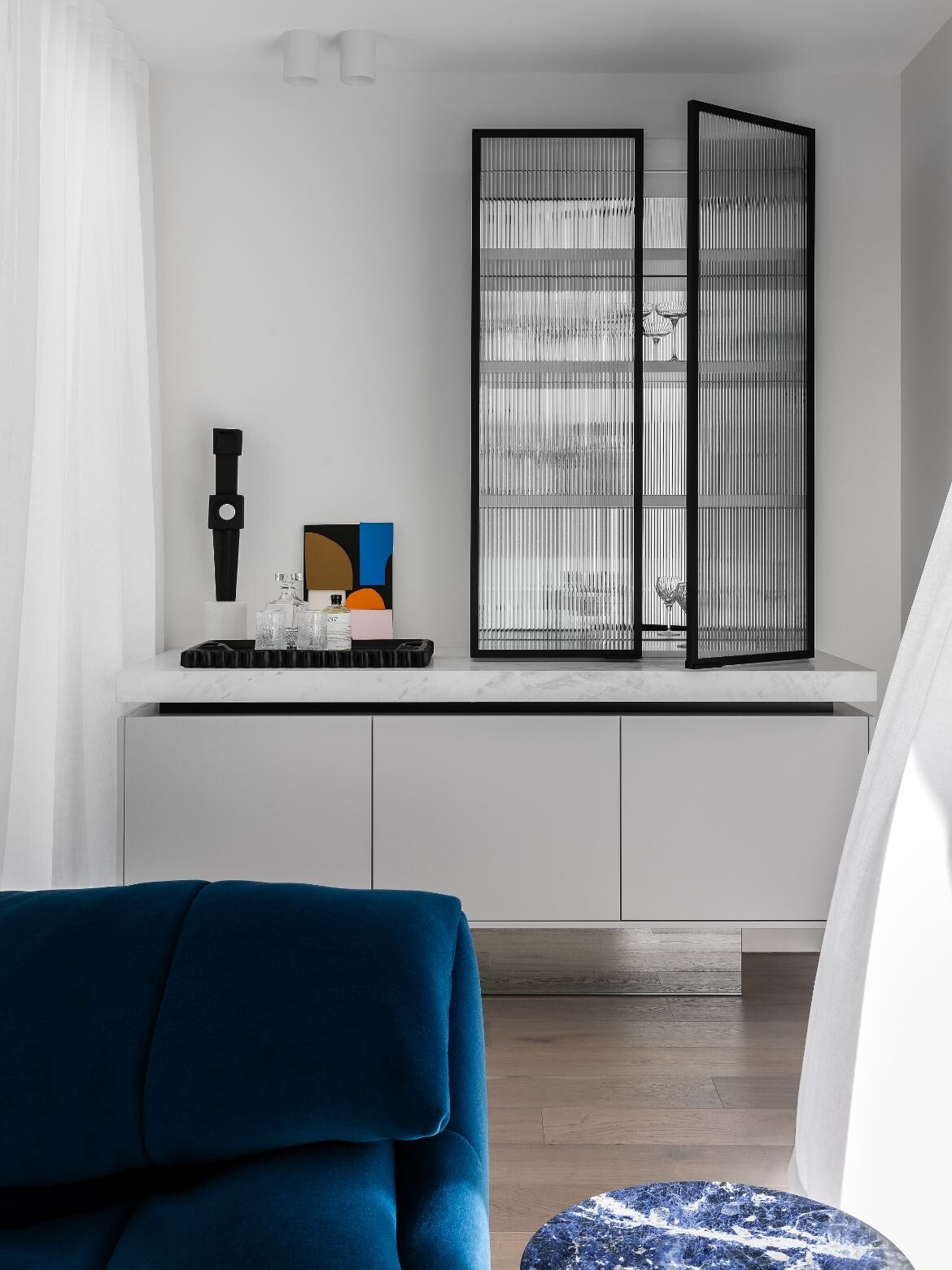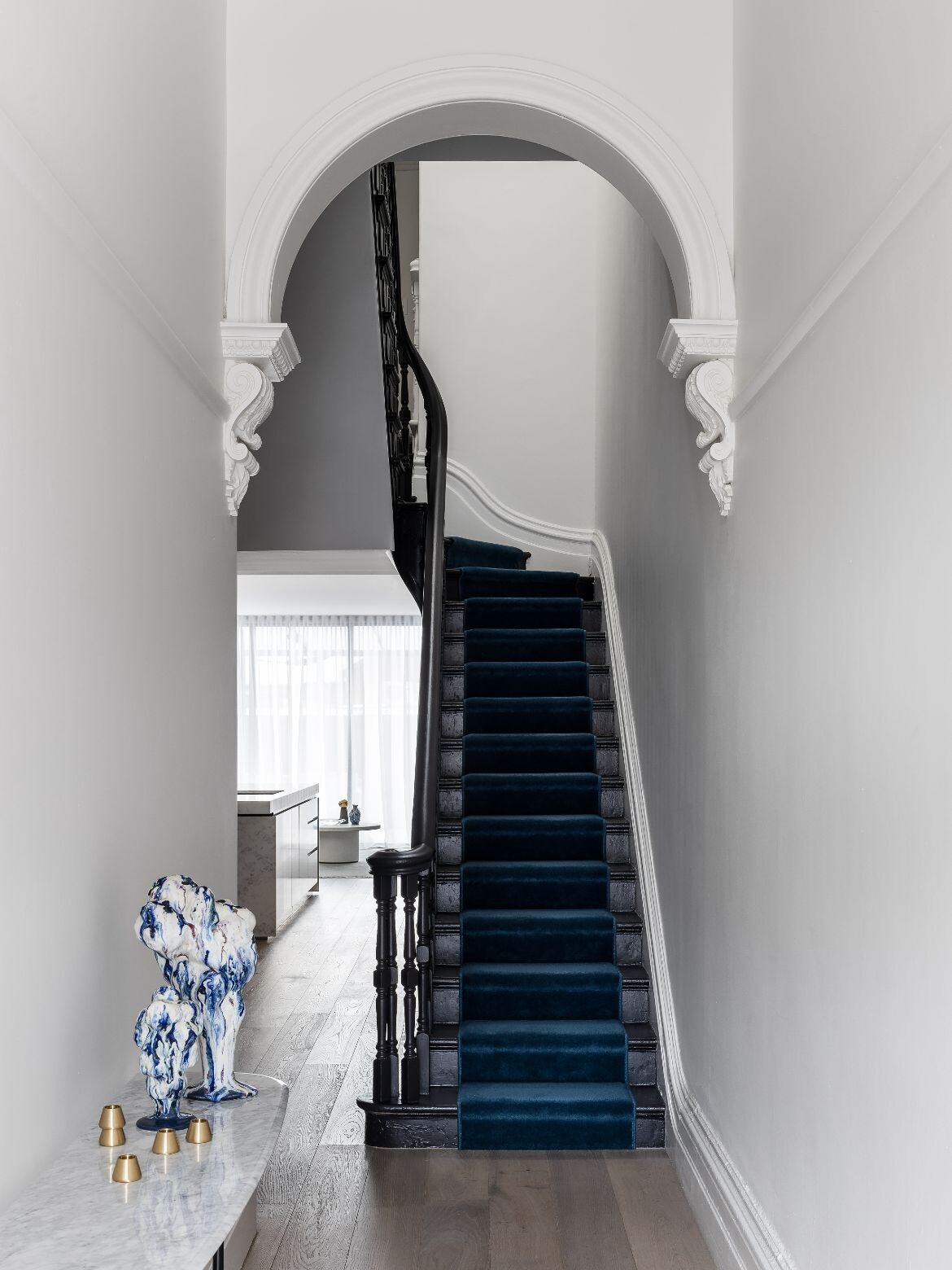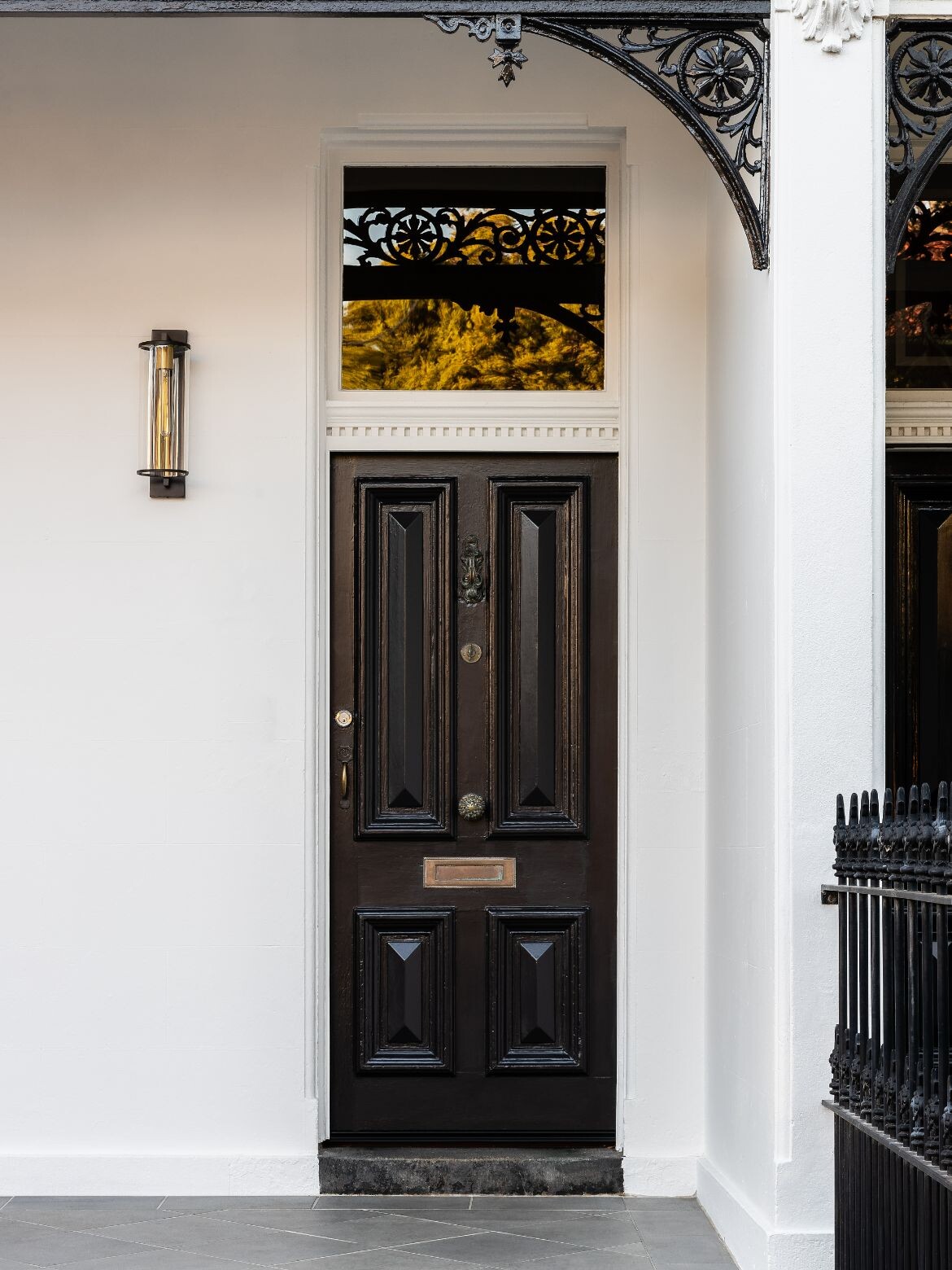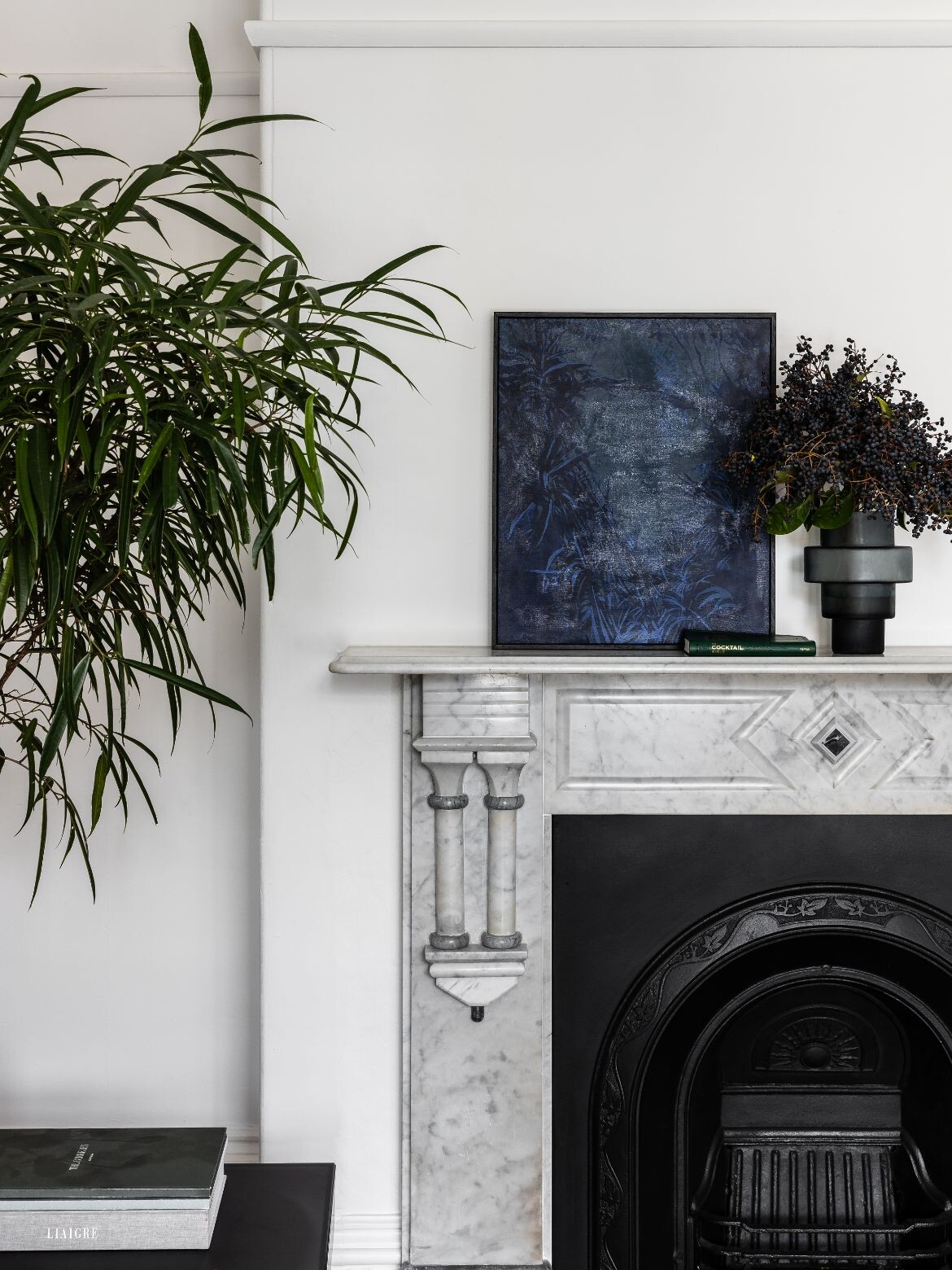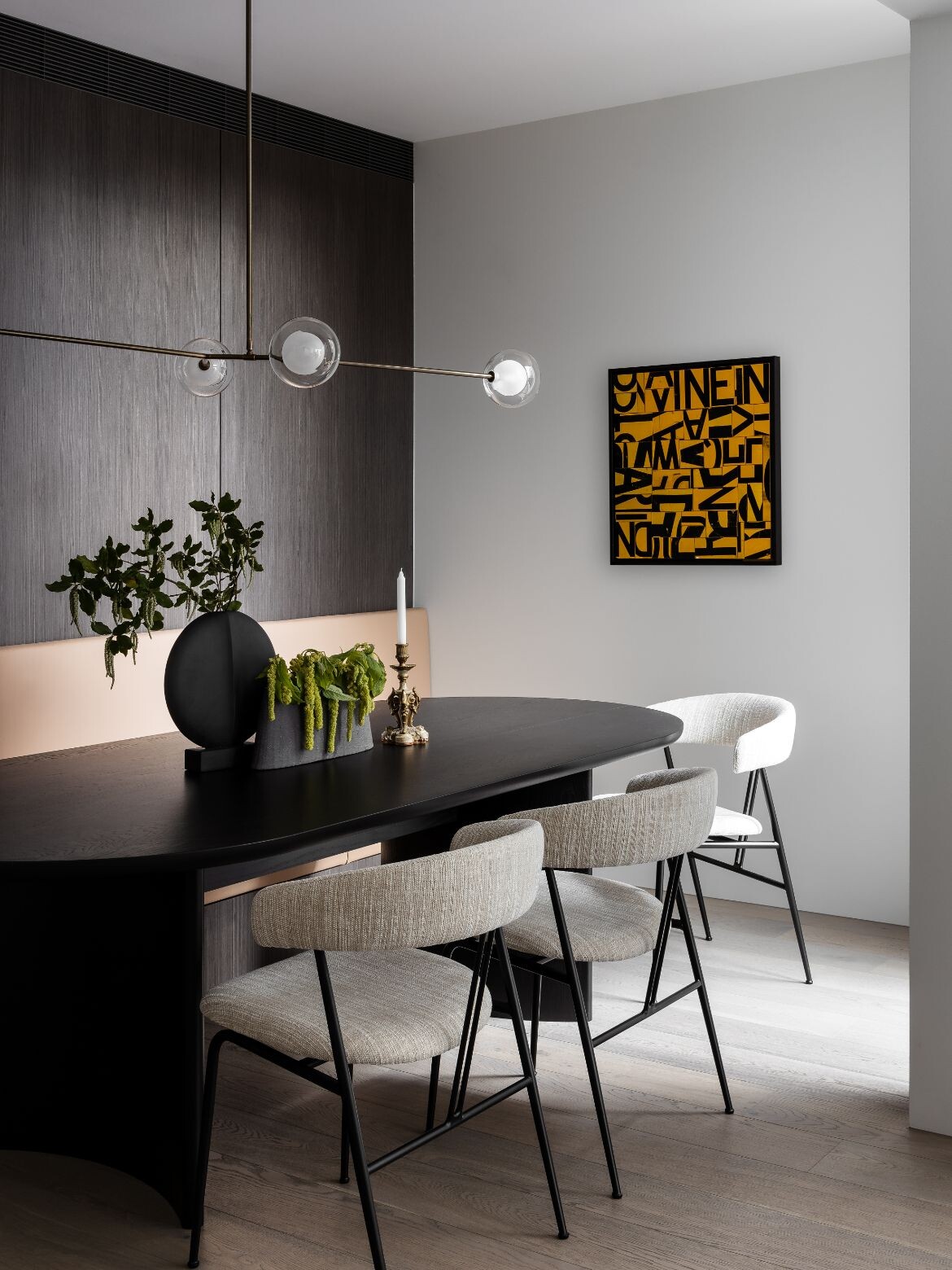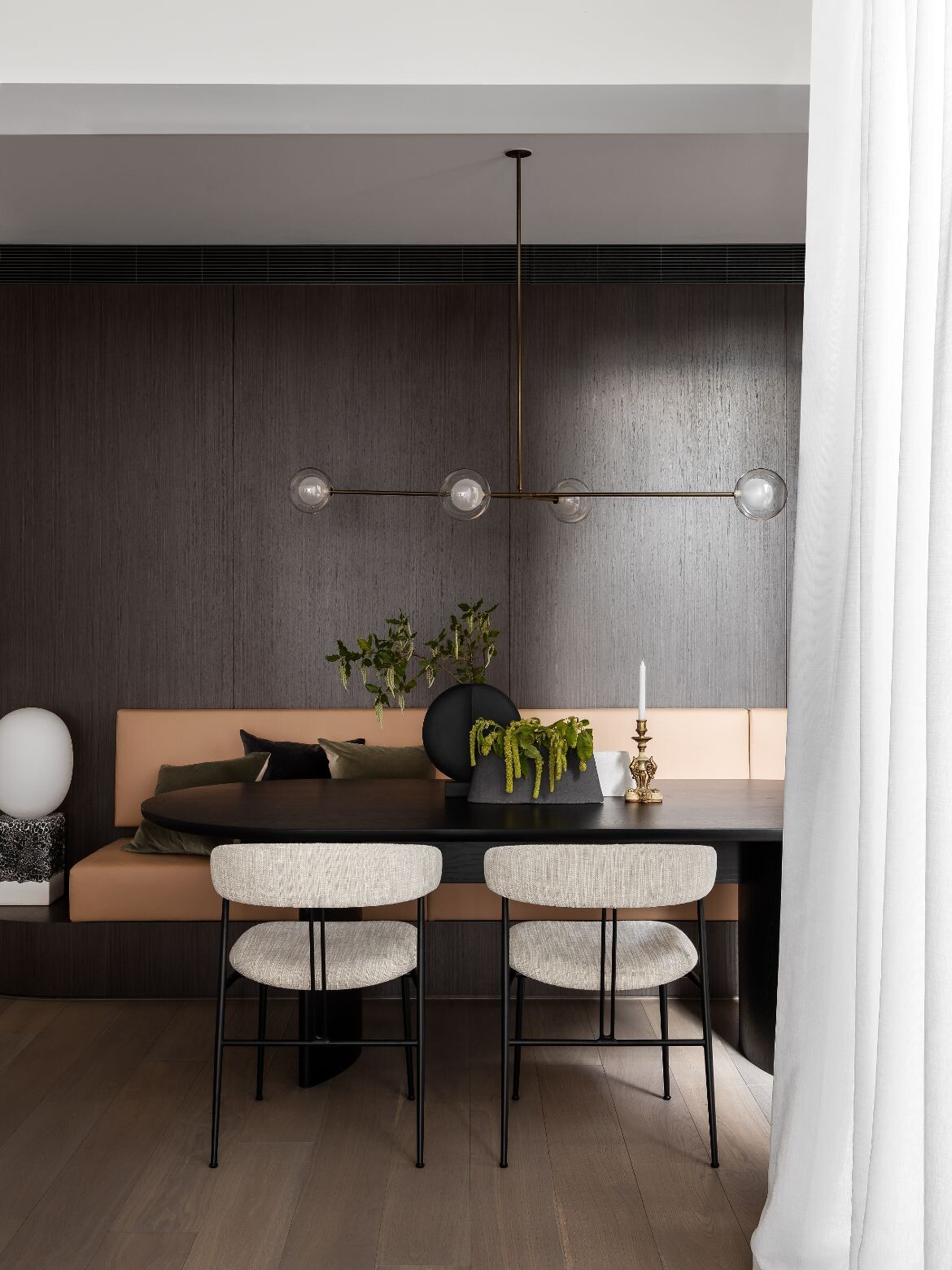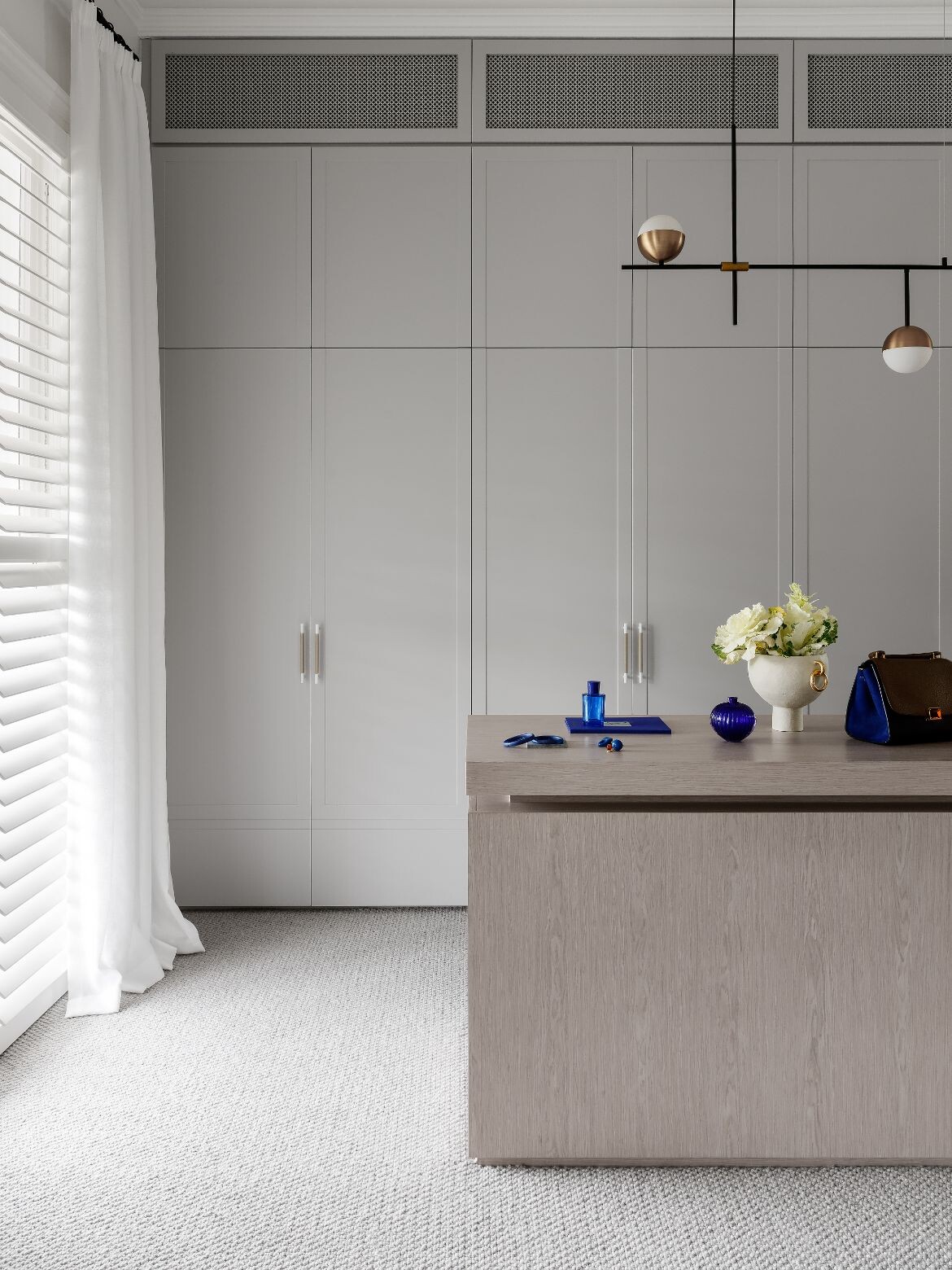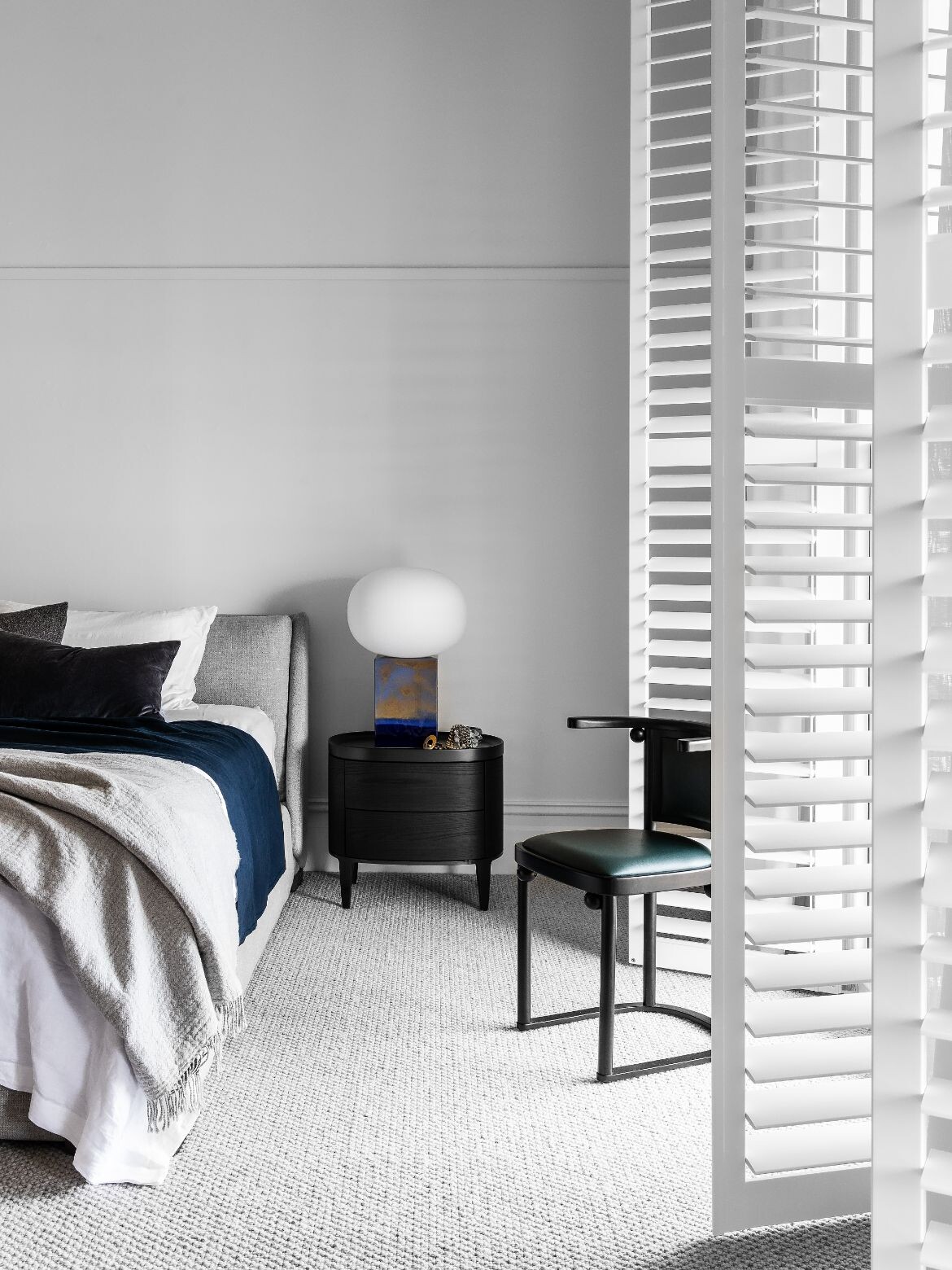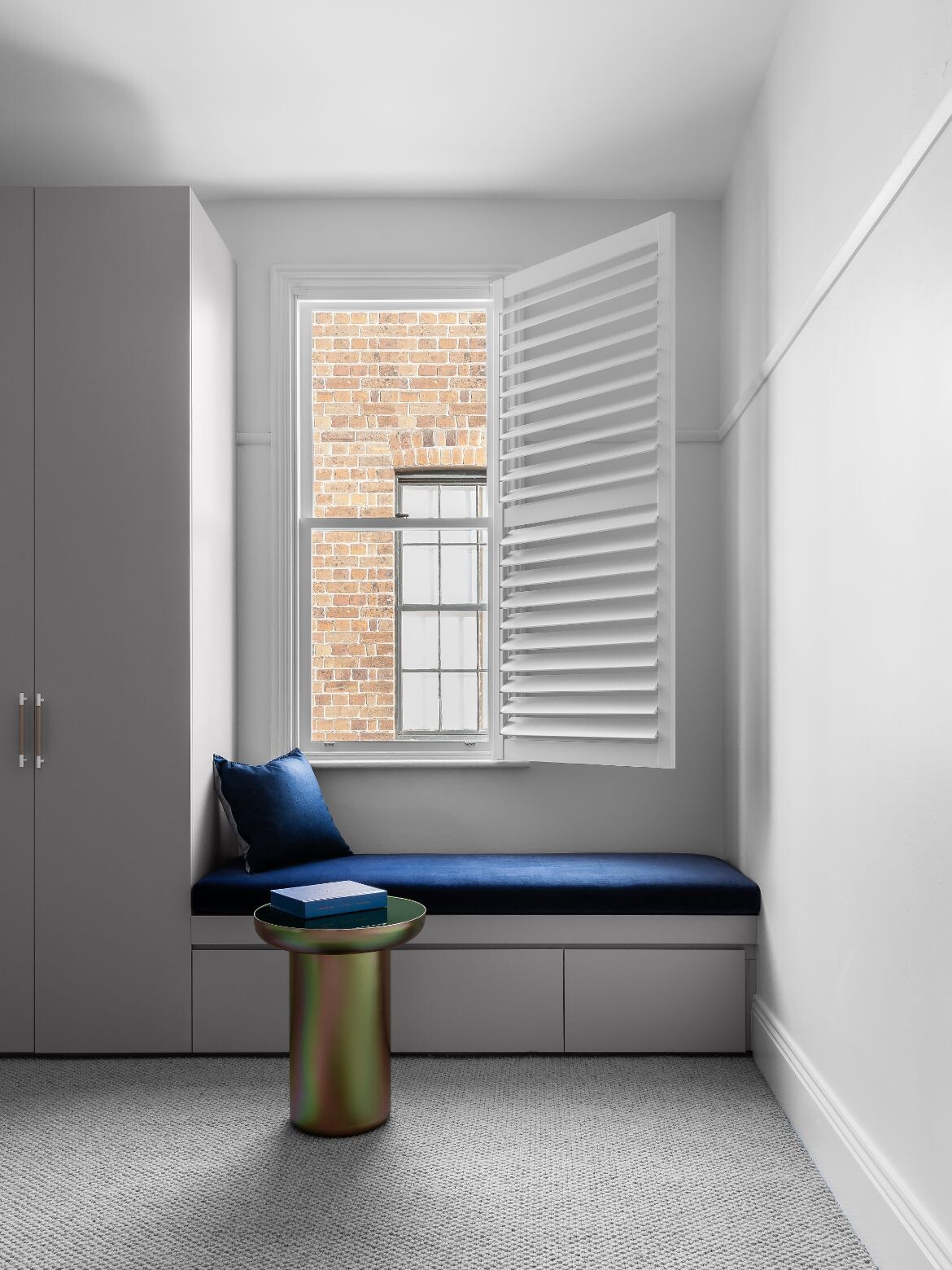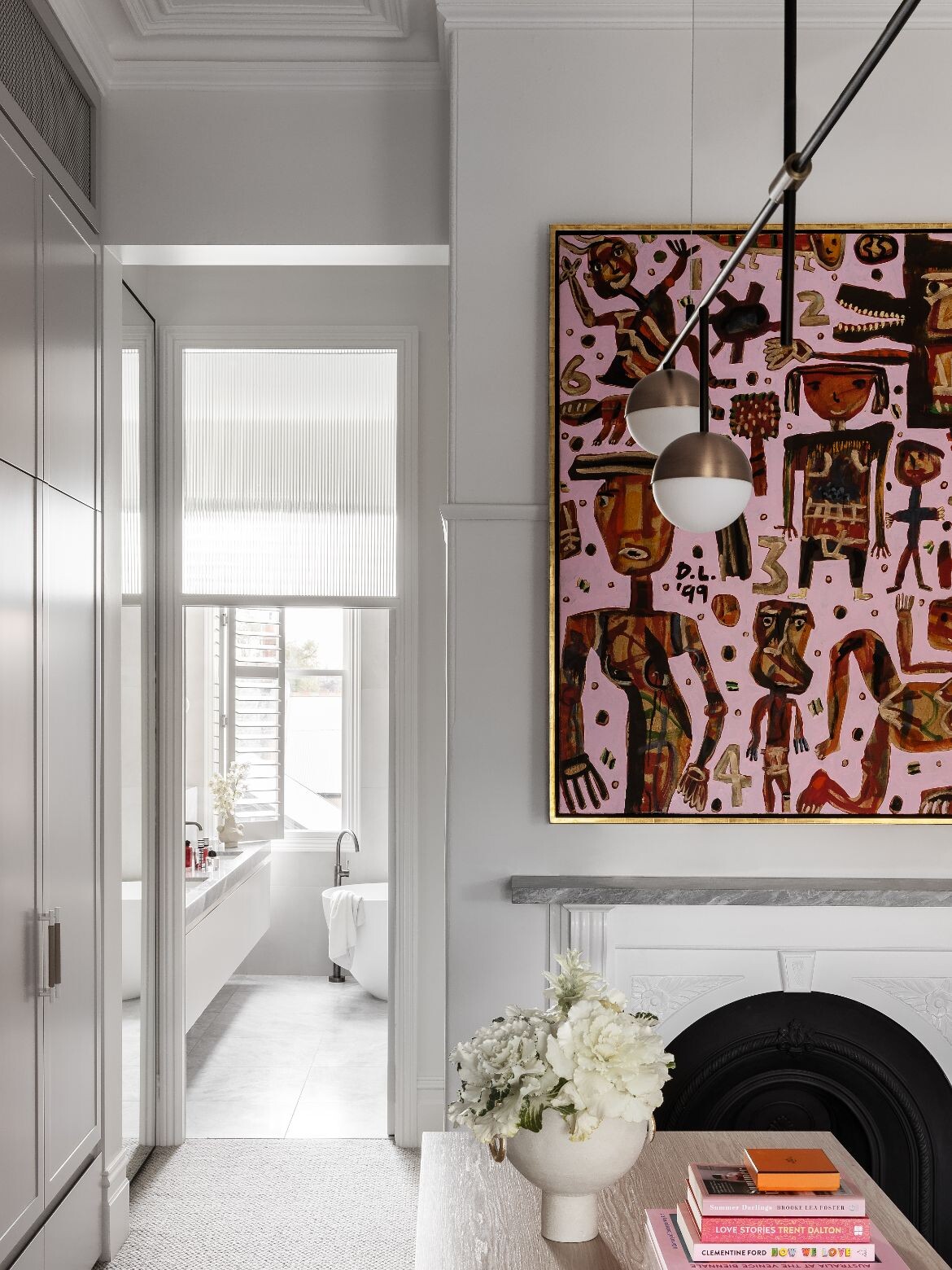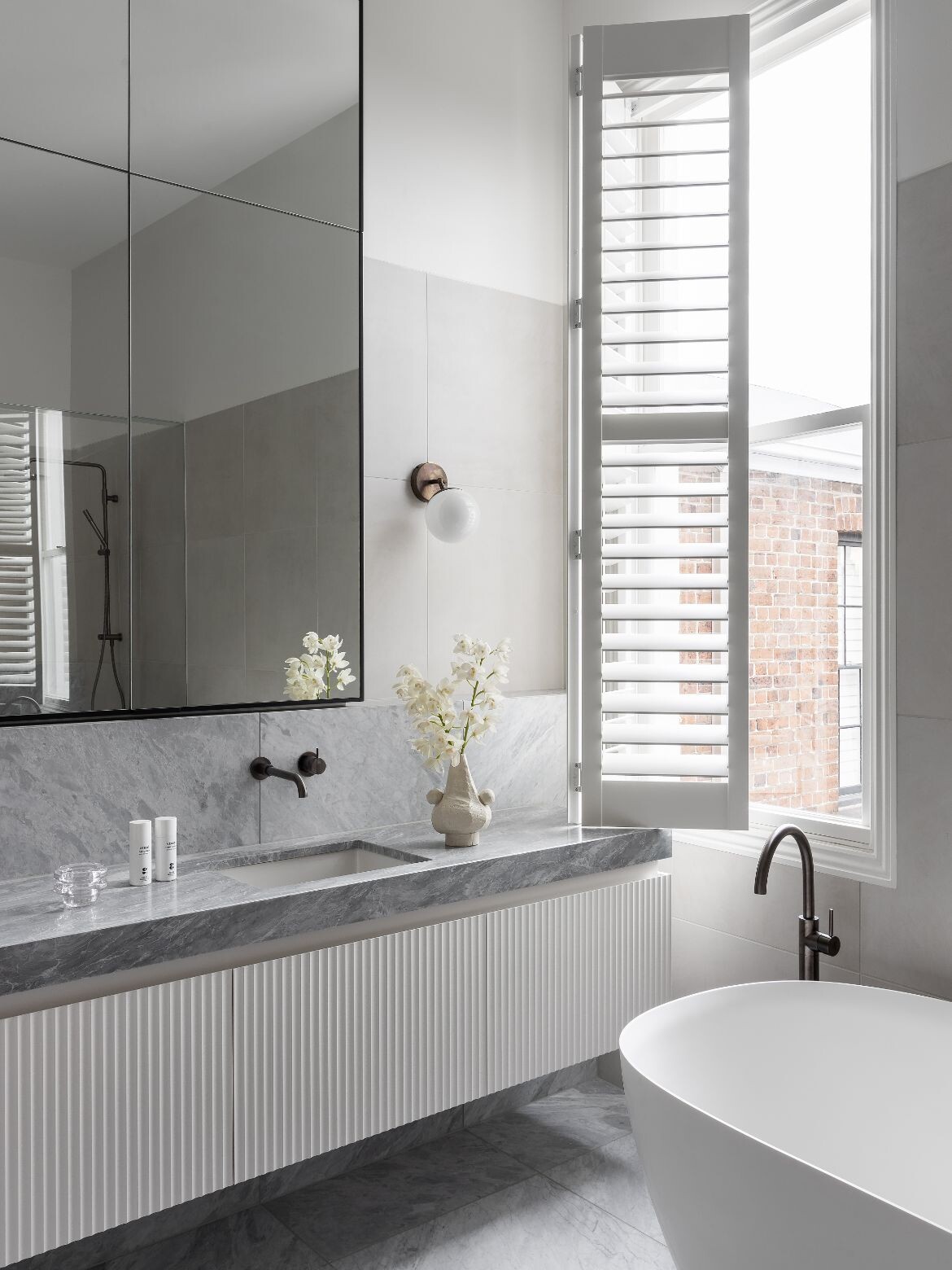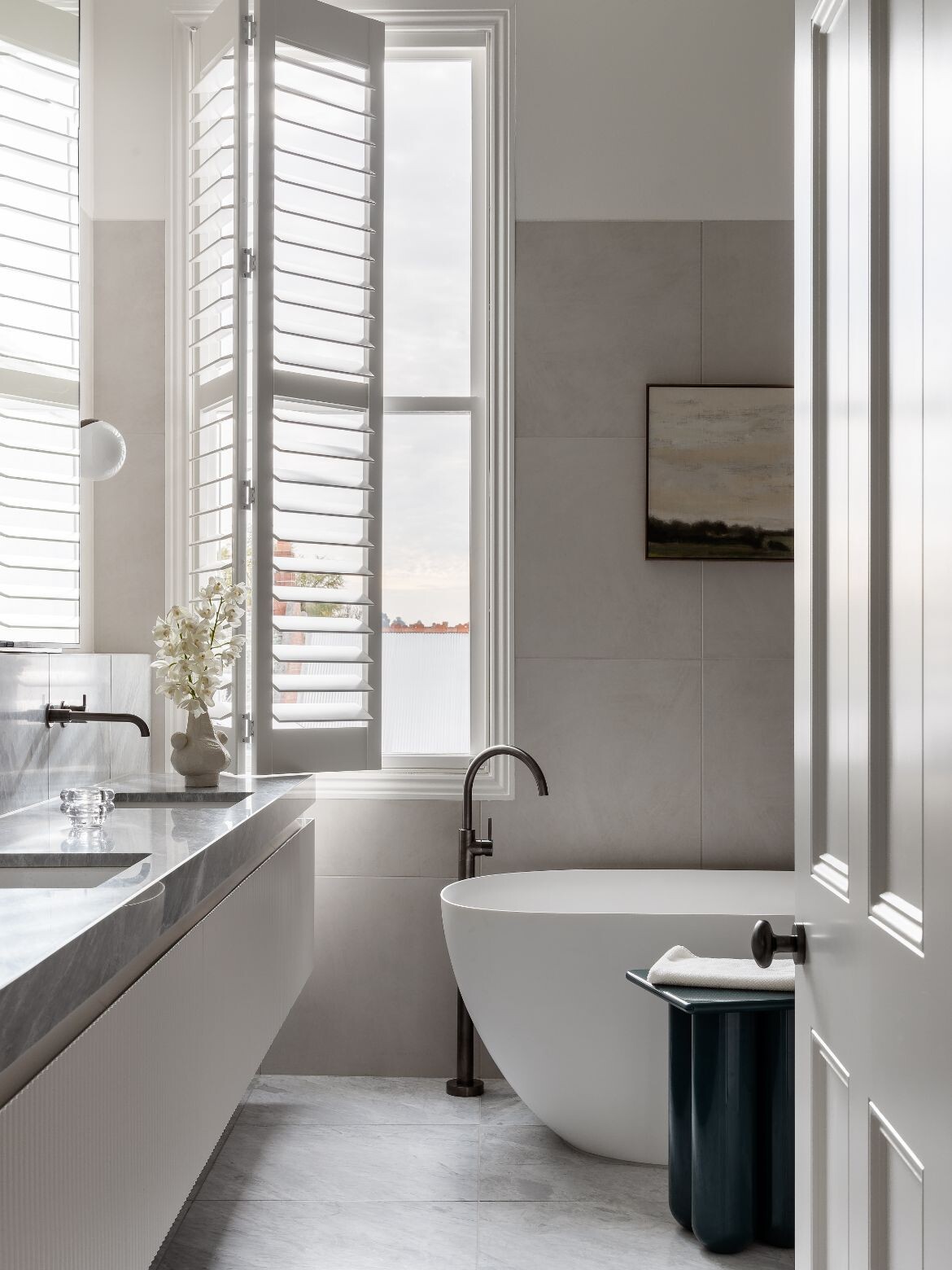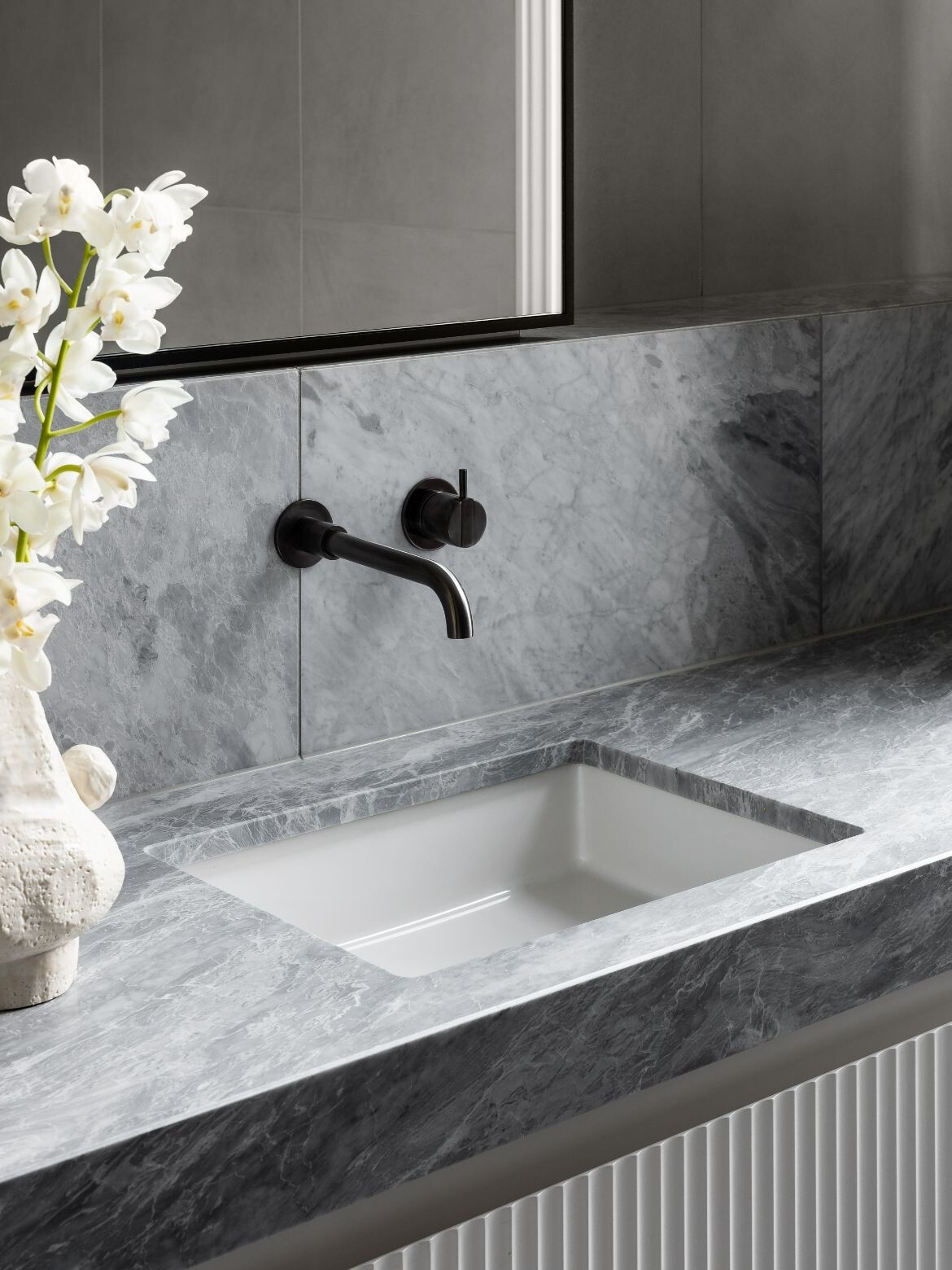 ---