In the 1960s and 70s, Australian suburbs flourished with project homes: simple, functional and affordable architect-designed houses with modern lines and a clever use of space. By taking a rational approach to architecture, companies such as Pettit+Sevitt and Merchant Builders reconfigured series of standardised designs to suit client needs and site conditions.
In Western Australia, architect Marcus Browne is taking a similar approach and utilising the potential of modular design. He has developed "mishack," a range of mid-century and modernist-inspired homes configured with a system of zones and solar passive design.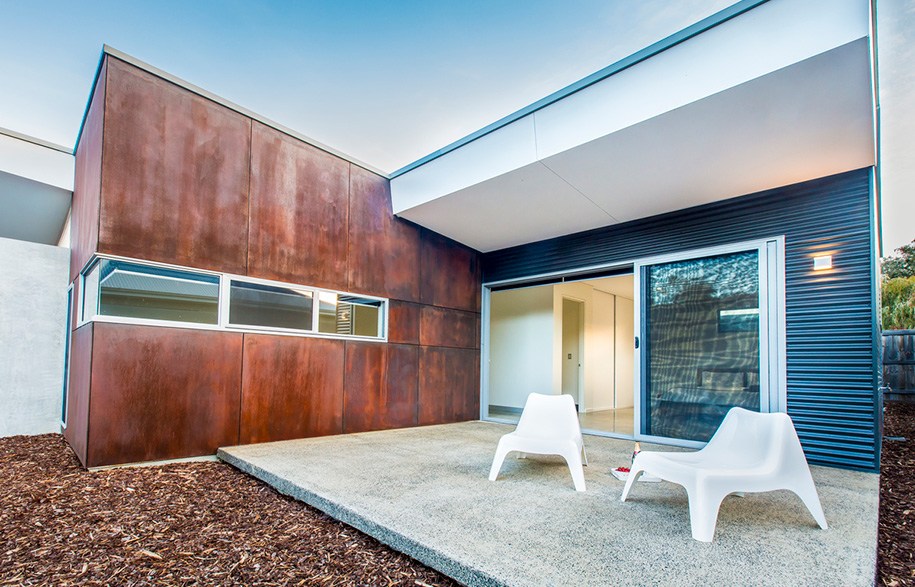 While Marcus has been developing the underlying concept of the modular homes since the mid-to-late 1990s, mishack, itself, came into being in 2009 when the market became increasingly price conscious after the GFC. "I wanted to develop a system that could combine architecture and construction costs in a simple format, and from which we could quickly develop project feasibilities and budgets, knowing good aesthetic outcomes would be achieved," Marcus explains. "Mishack is an effective balance of aesthetic and spatial experience tempered with cost-conscious selections and uncomplicated construction methods".
So how does mishack work? The first step ("map it") is the configuration of a site-specific floor plan comprised of a series of zones: outdoor, wet, social, access, multi-purpose, sleep and utility. The interior layout of each zone is then chosen ("zone it") to optimise the form, function and flow of the floor plan. Solar passive design aspects ("style it"), such as eaves, insulation, ventilation and glazing, are then considered, after which clients choose from a pre-selected range of fittings ("pimp it") that ensure an effective balance of cost, style, availability, sustainability and practicality.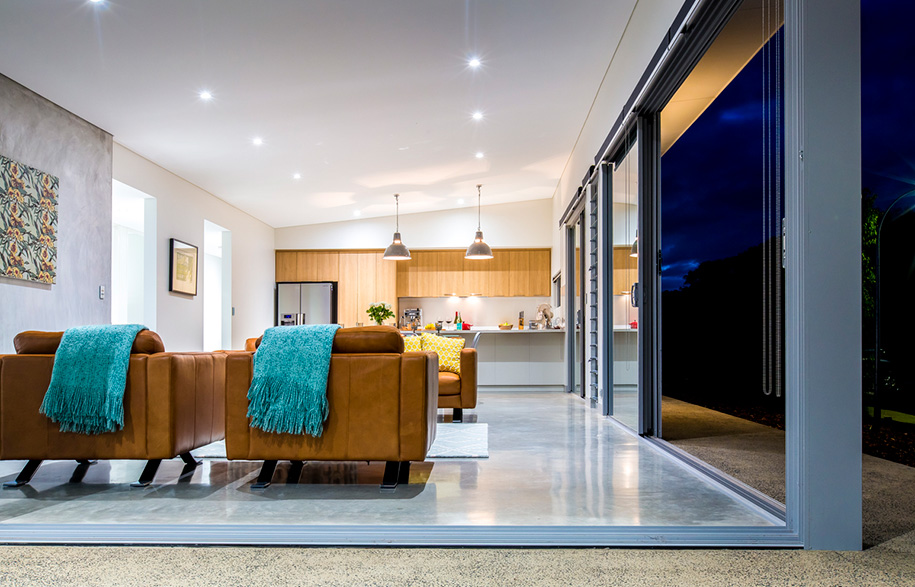 Mishack is built with concrete floors, light timber framing and a combination of cement-based and metal sheet cladding and are designed with either a mid-century (Wave Shack) or modernist (Flat Shack) aesthetic. "I never started out with the idea of producing mid-century inspired homes; I have however always been drawn to early modernist and mid-century architecture. I love the simplicity and well-considered layouts and that certain 'shazam' quality that comes with breaking new ground and driving new frontiers," Marcus says. Mishack is also, as Marcus explains, "born and bred in the reality of the 'down-south dream' of Margaret River." In fact he describes his mishack as the "ultimate surf shack", perfectly suited to the lifestyle and beauty of the region.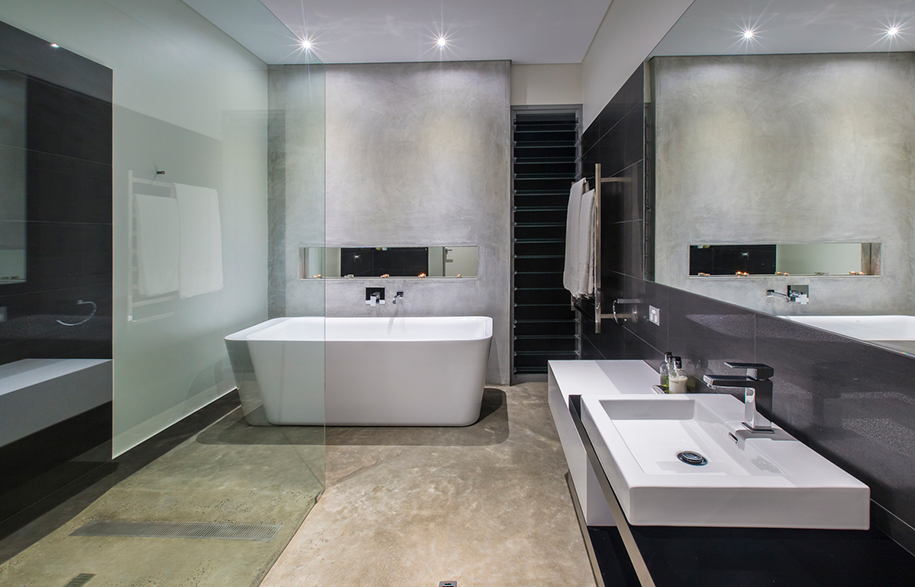 Mishack is not only intended to simplify (and speed up) the design and construction process, but – similar to the architect-designed project homes of the 60s and 70s – to provide the benefits of an architect-designed house at a more affordable cost. "A good architect cares about the space you live in and the aesthetic legacy they leave in the built environment," says Marcus. "It's about creating a form that you can live in comfortably but also one that enhances your daily living experience."
mishack
mishack.com.au
Words by Rebecca Gross
Photography by Ange Wall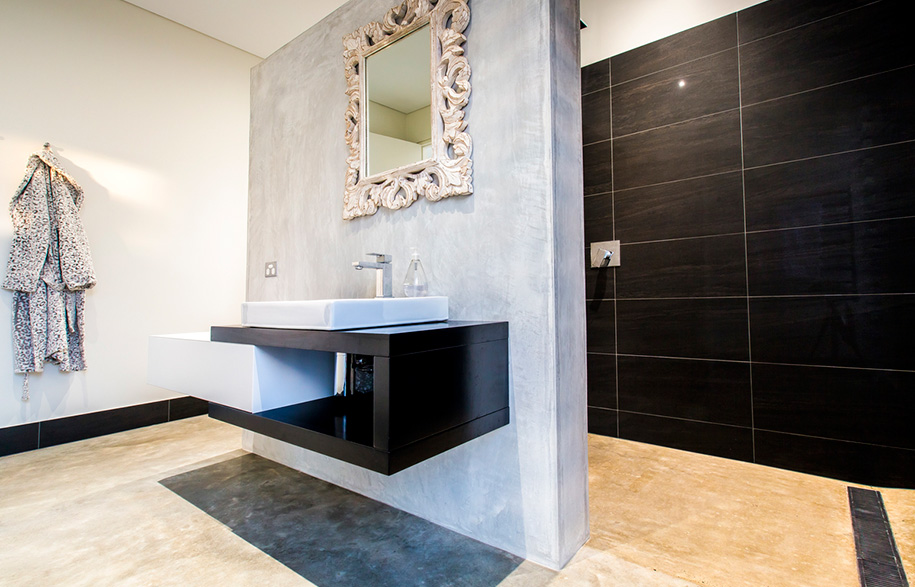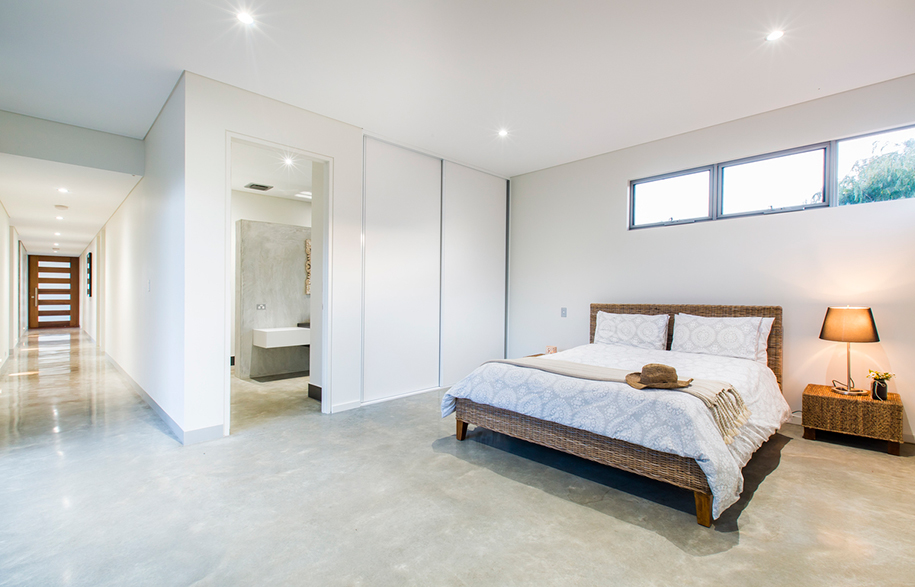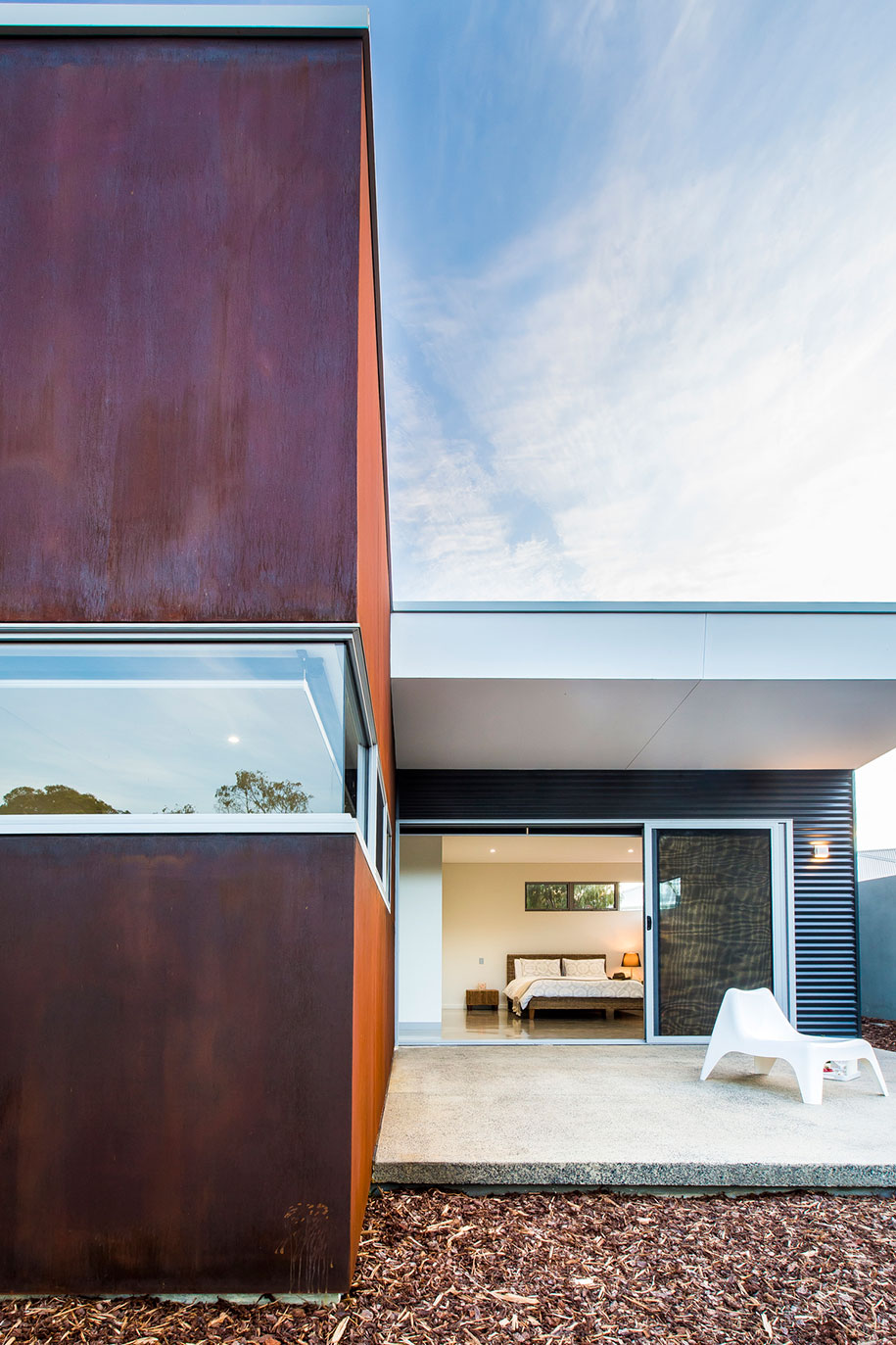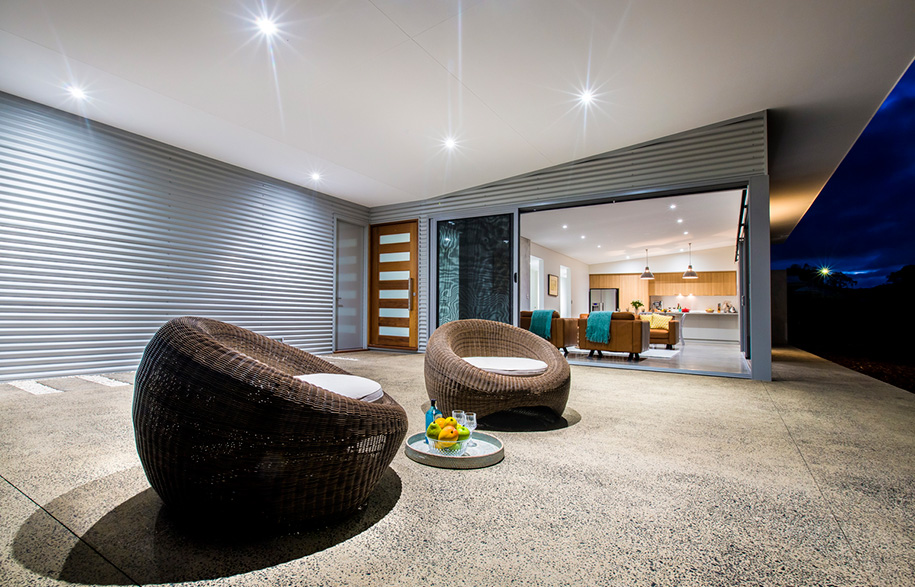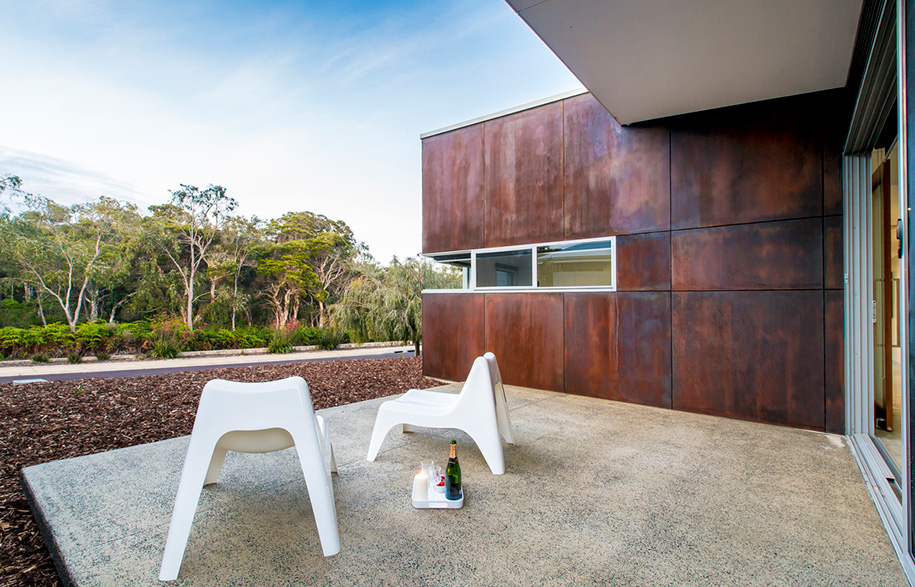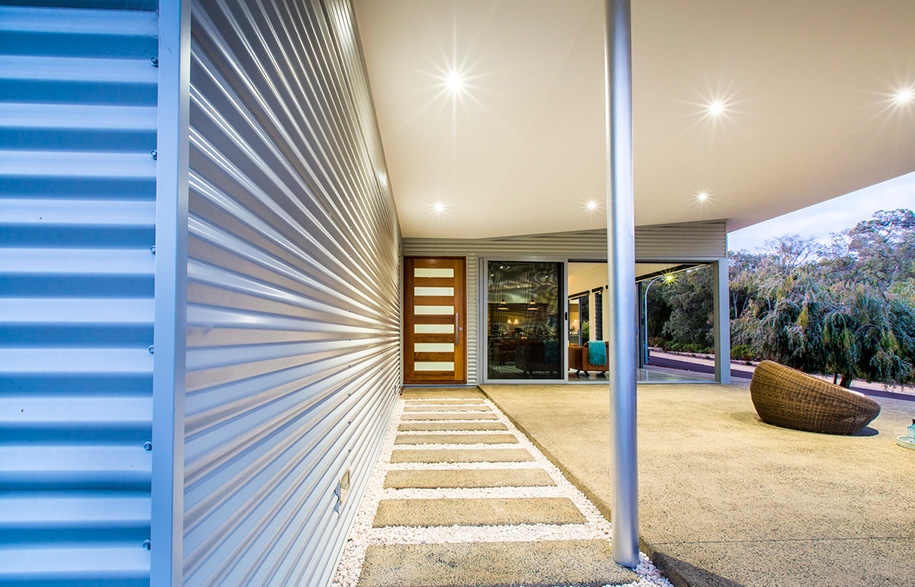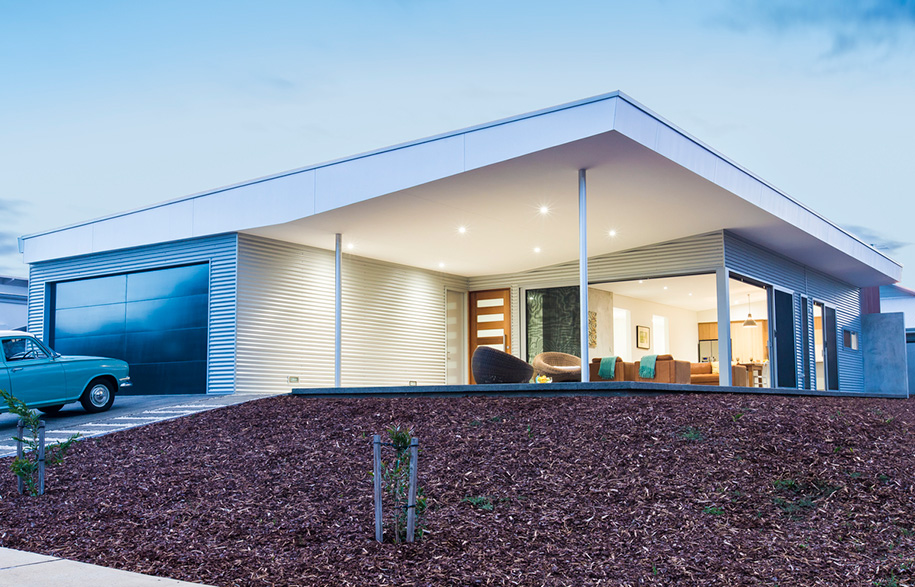 ---