How can you construct a modern marvel in a site that is encrusted in a long evolving cultural aesthetic? Do you quash your idealised design dreams to ensure continuity, seeing the context as greater to the site? Or do you abandon historical example, flying a flag of difference and identity? Or, could it be possible to adhere to both? The Captain's House, by Beijing-based Vector Architects, is an eloquent example of architecture reaching over into the fragile realm of modern design in a starkly traditional fishing village.
The site is a renovation of a previous build that has suffered at the hand of the damp and erosive seaside location. The fundamental concern for the design was to ensure that the house would be protected from water leakage, enabling safety and longevity. To counter this, the architectural team capped the home with structural vaults on the third floor directing water downwards. Not only for its practical use, this wide curve gracefully delineates the house from its neighbours, rising and falling in a quietly proud stance.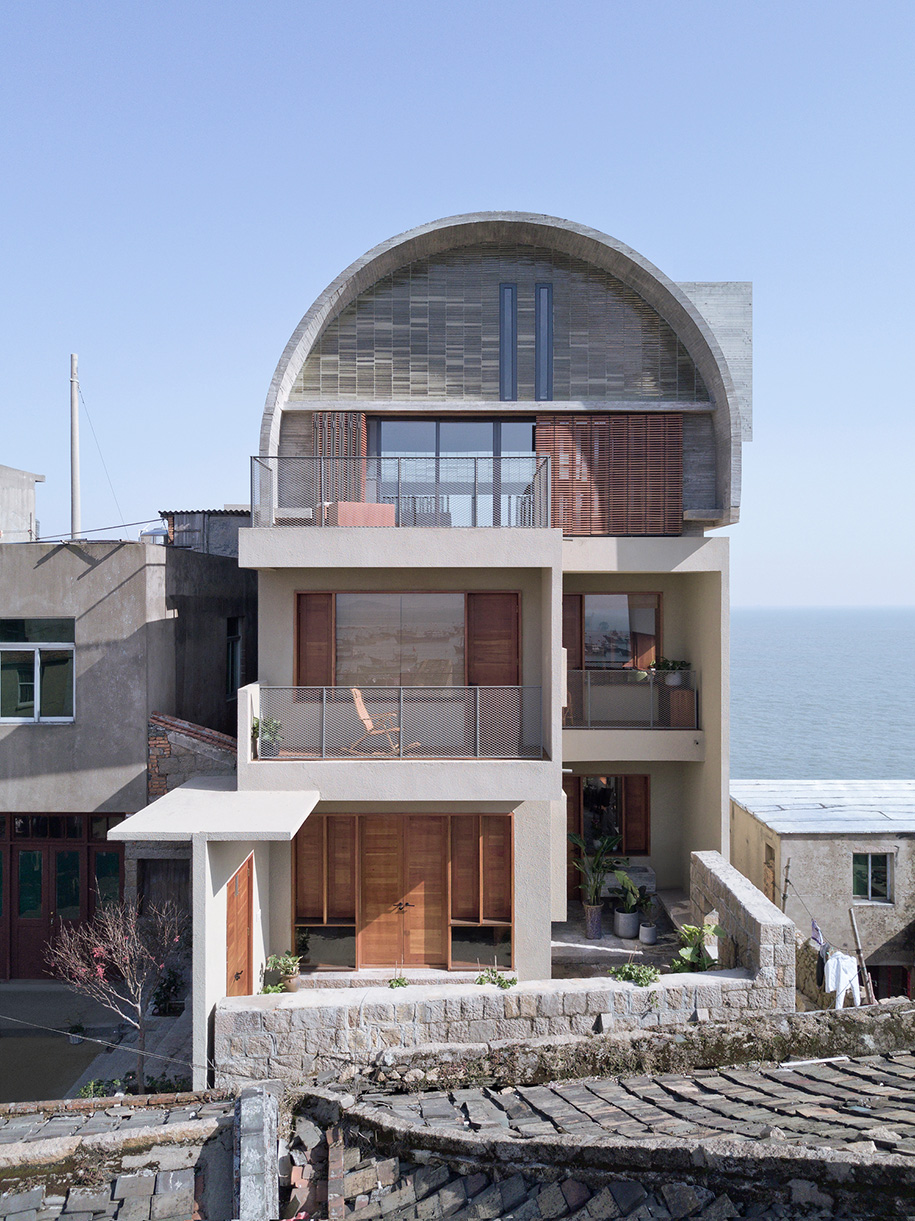 Due to limited access via transport, the concrete vaults were poured on site into a brick-like surface, giving incredible texture all the while mimicking the tiled roofs typical to its neighbours. It is this slight adaptation of contextual features that successfully marries the building into its surrounding world. The concrete and coated masonry continue the raw, ash tones of the other buildings.
Yet the inclusion of timber detailing on the windows, doors and slate shading offers a slight warmth to the otherwise cool exterior. This timber visually alludes to the inside spaces, providing a sense of continuity into the heavy timber-wrapped interior. Soothing oak clads the majority of the floors, ceiling, walls and staircase. The use of timber – a familiar and natural material – creates a sense of comfort and respite. While neat grid shelving, also in timber, establishes a sense of fragility and quietness, a welcome embrace from the severity of the external façade.
Vector Architects
vectorarchitects.com
Words by Ella McDougall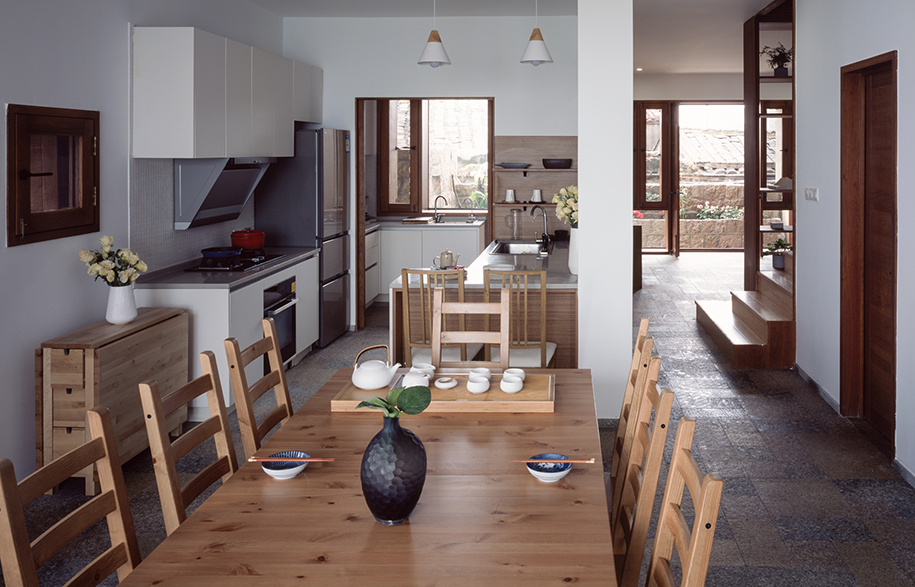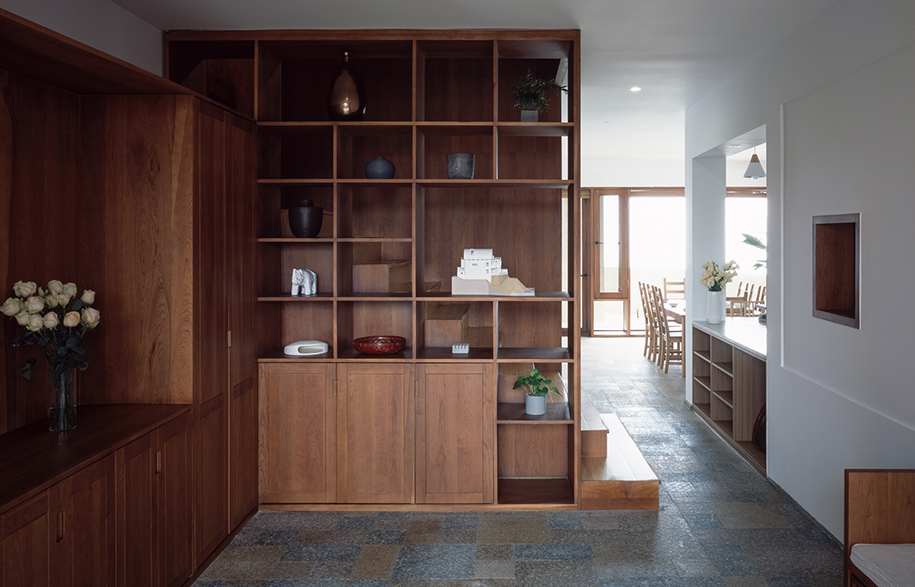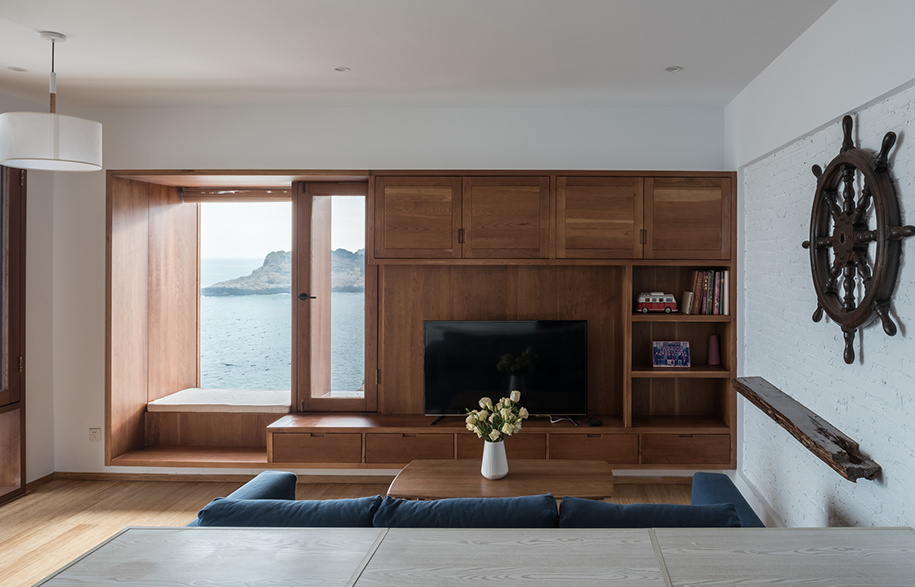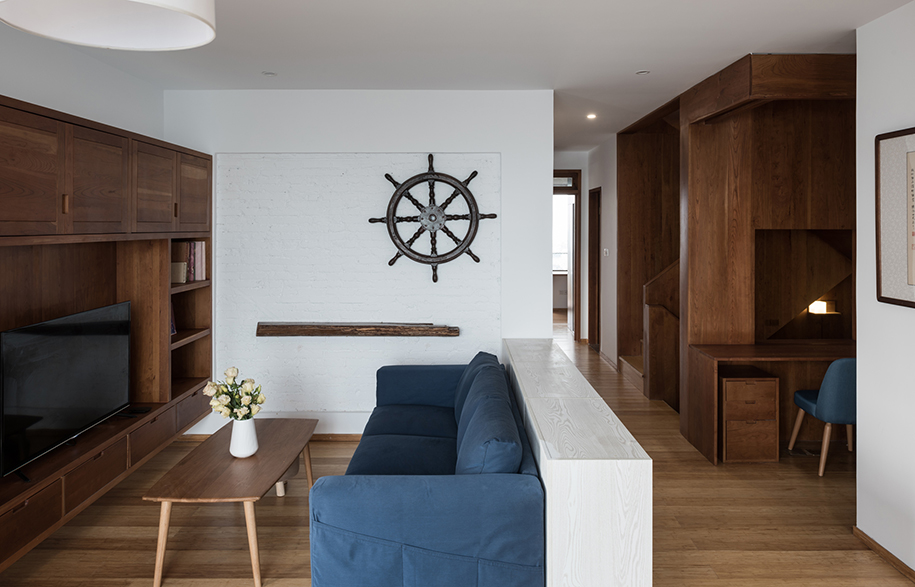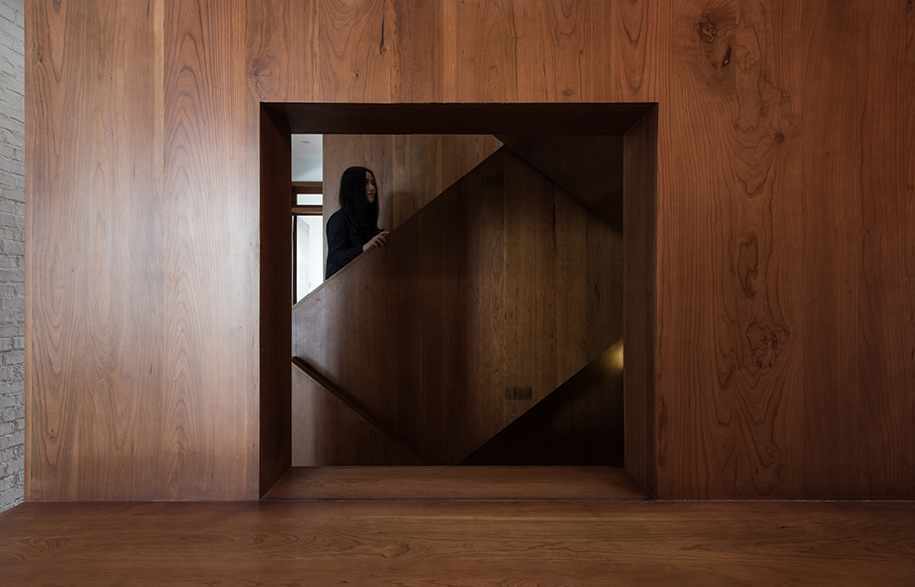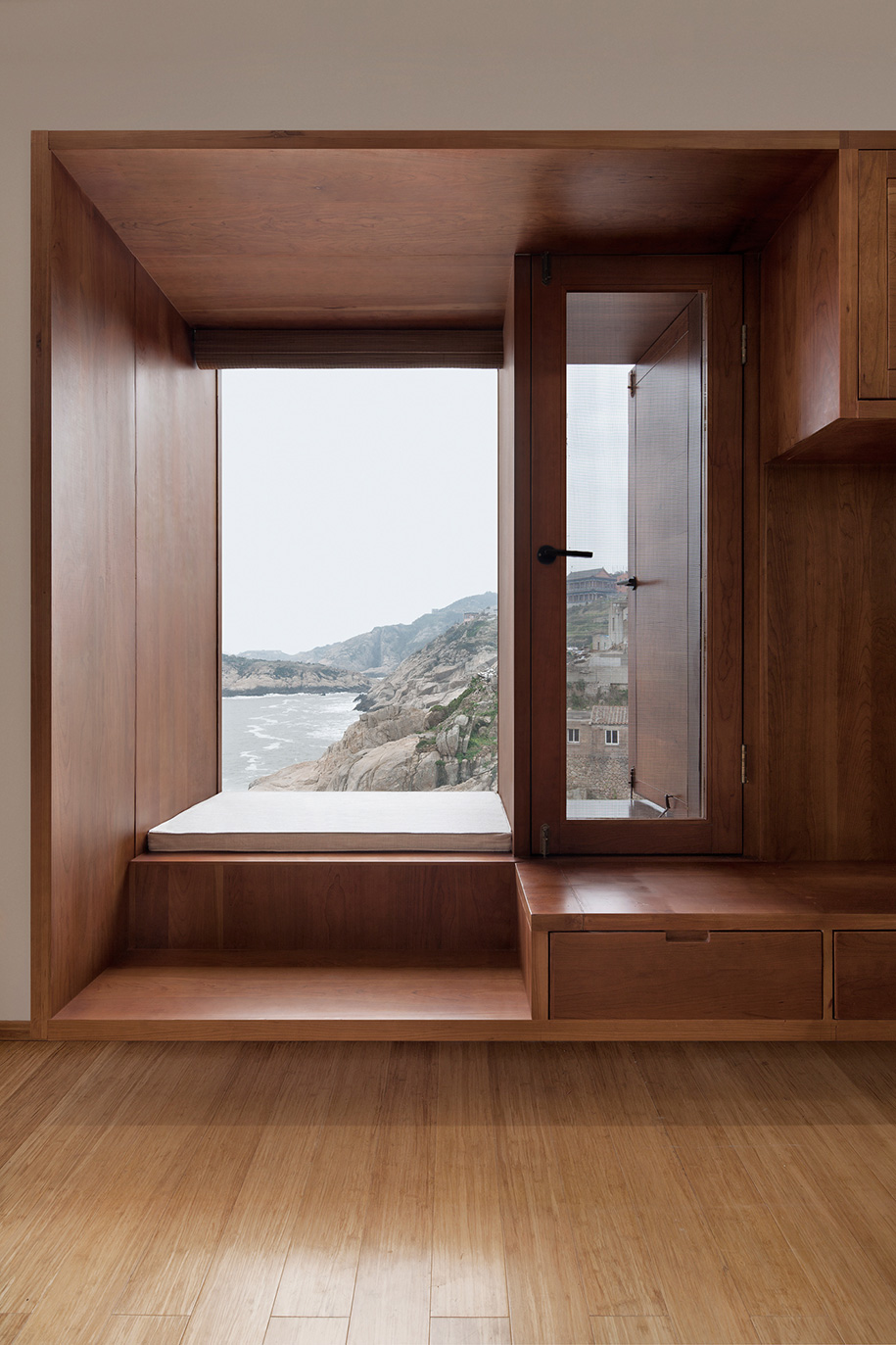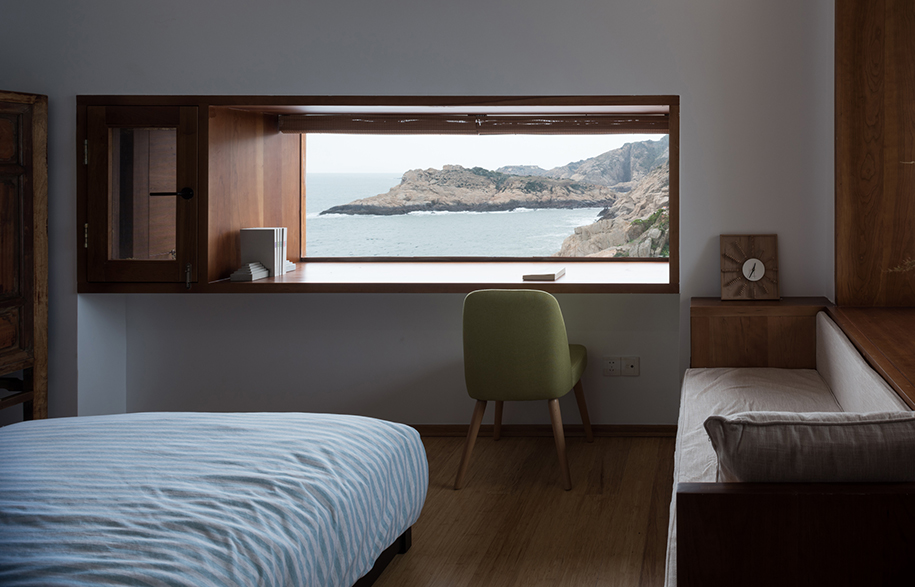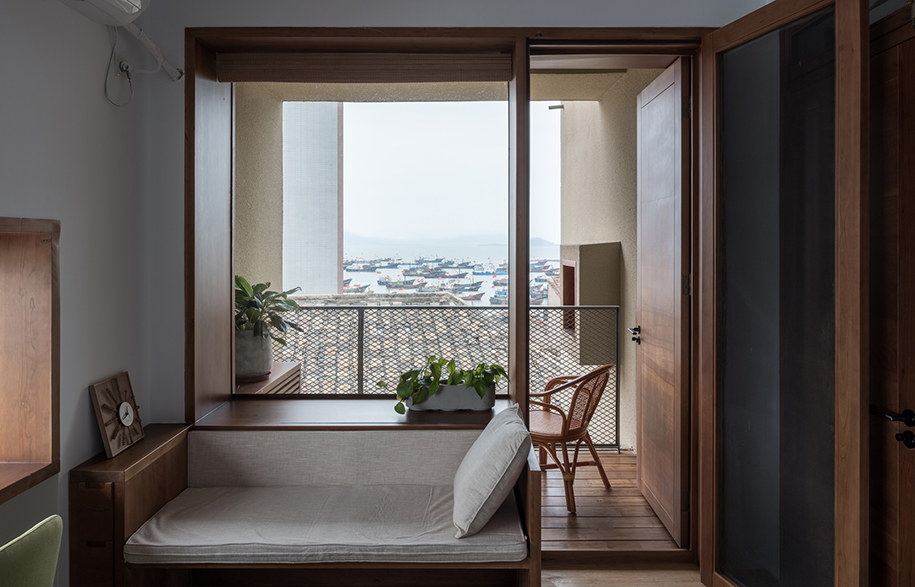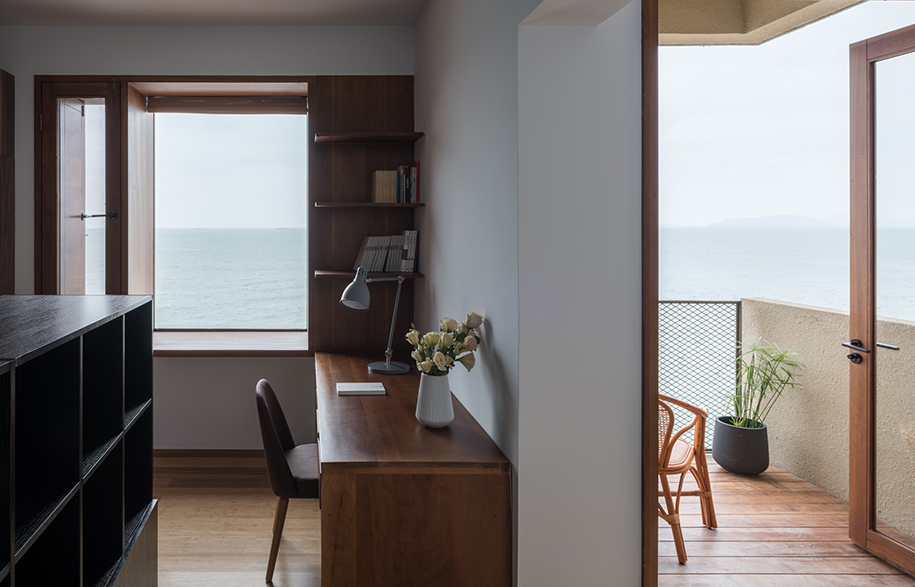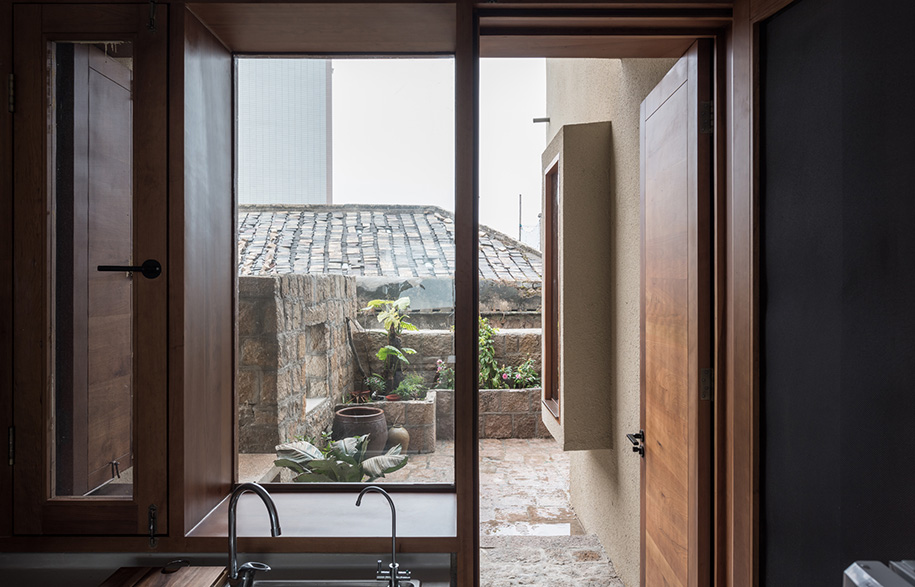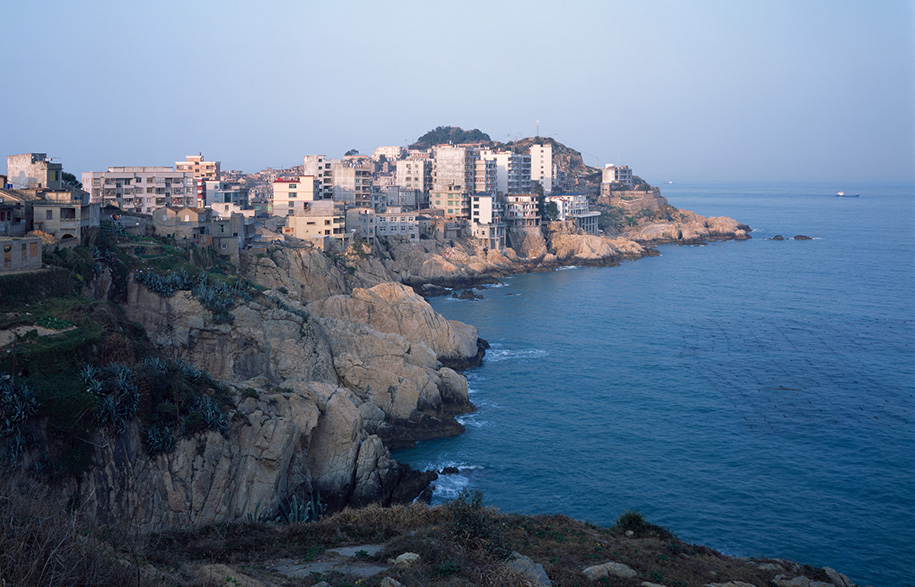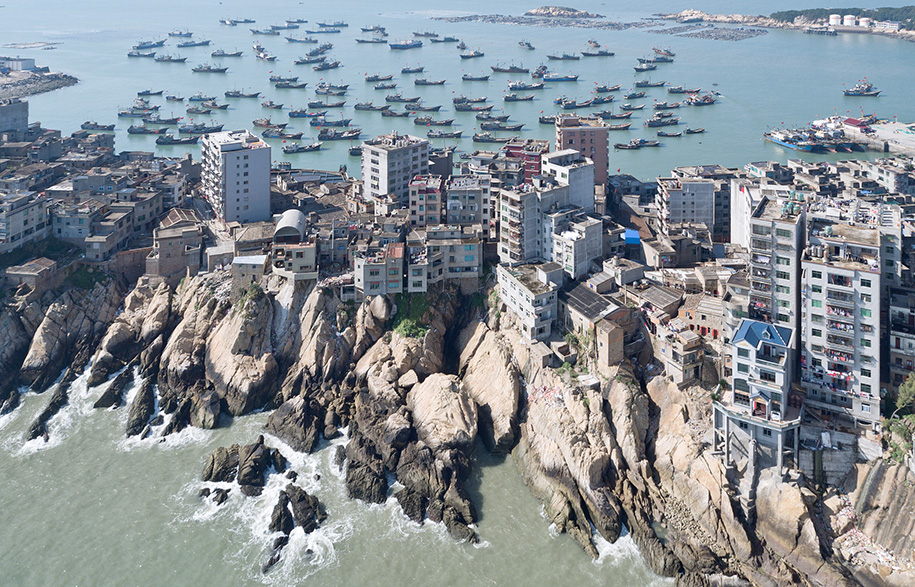 ---