Working on a small south-facing site in St Kilda, this home responds to the less-than-ideal conditions while never losing sight of the client's ambitions for a comfortable two-bedroom home with a touch of indulgence.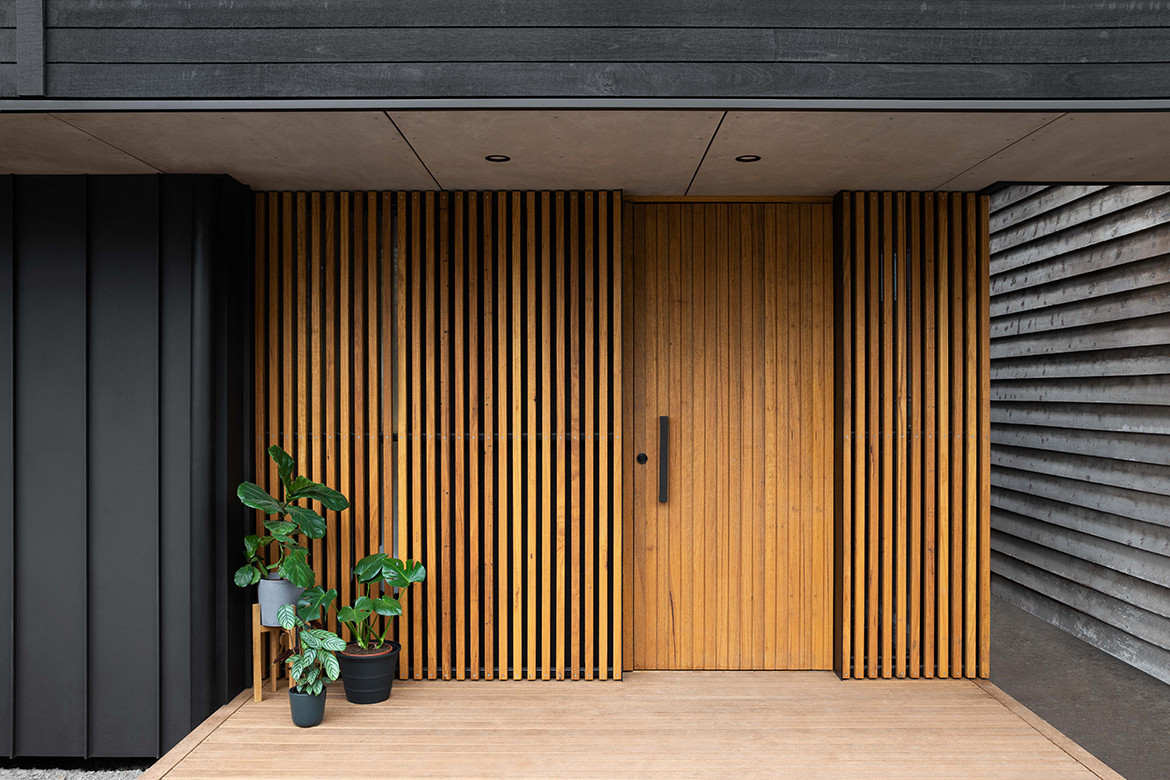 The brief asked for a modest, yet spacious home, taking advantage of the minimal footprint. But there were some key inclusions that needed to be factored in – an ample backyard space for growing vegetables, and an open-air clawfoot tub – both of which were met.
Upstairs accommodates the two bedrooms and bathroom, with the balcony off the main bedroom being the perfect place for the bathtub. Timber battens add a sense of privacy, while still allowing air and light to flow through, creating the desired feeling of bathing outdoors.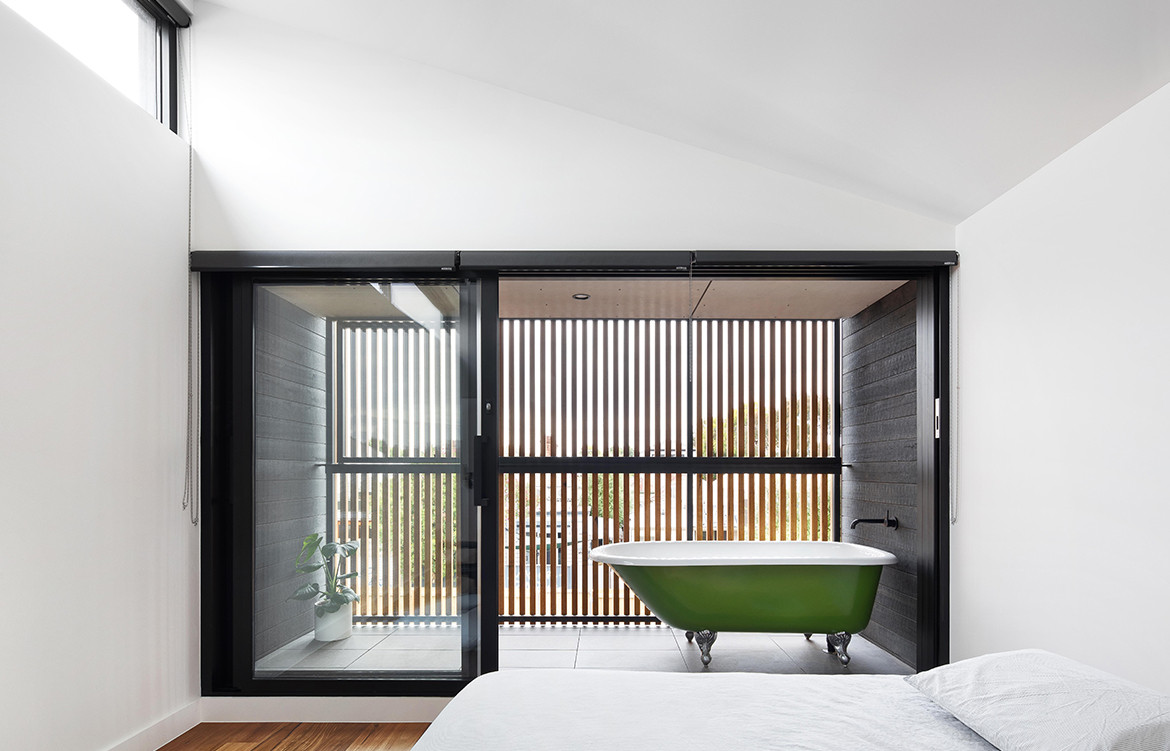 Downstairs is the main living space, with an open plan kitchen, living and dining areas. Negating the constraints of a south-facing site, the ground floor creates a sense of spaciousness with double-height ceilings, while skylights bring natural light into the living area throughout the day.
Materiality is consistent throughout, with blackbutt timber used along the floorboards and for joinery details, which add a warm and tactile quality. Helping to carve up spaces and creating elements for storage, the joinery is made in the same black oil-stained timber used on the façade. The dark exterior of the building has been deliberately chosen as a backdrop for the curtain of green that will eventually grow up the side of the building.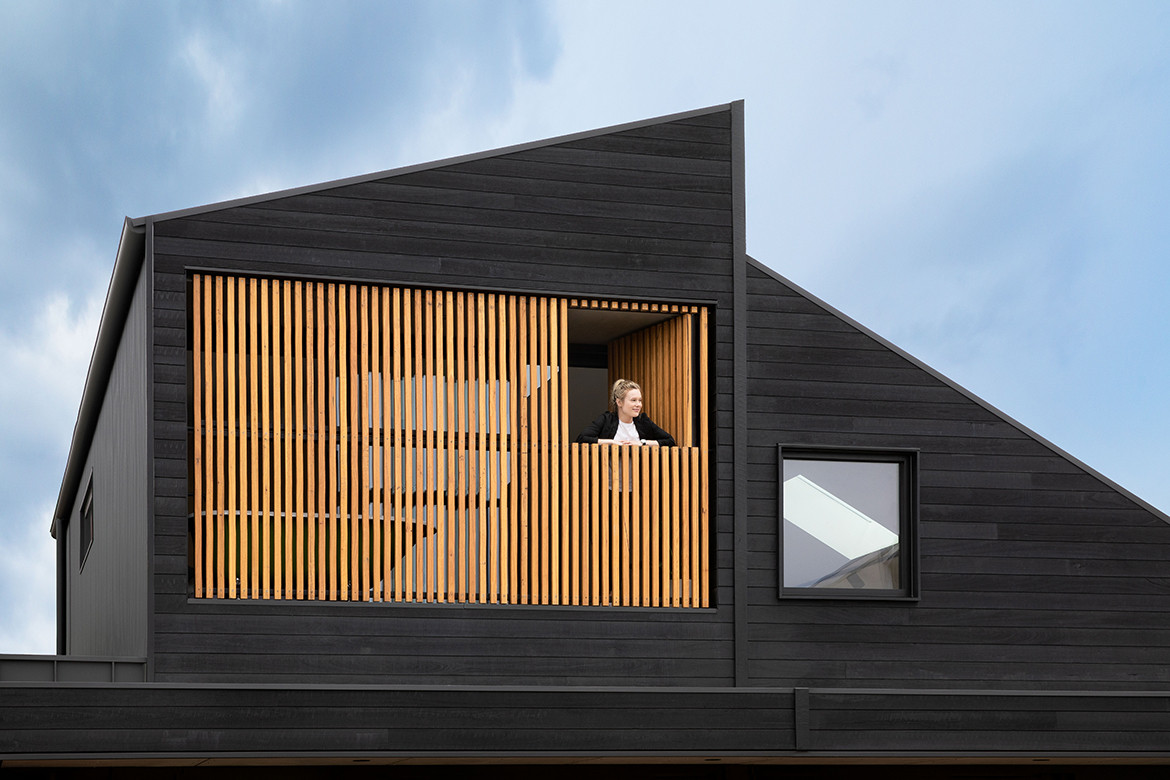 Being able to entertain was also central to the brief and has been achieved through clever design inclusions such as a wall-to-wall bench that doubles as shelving and storage, but also extra seating when hosting guests.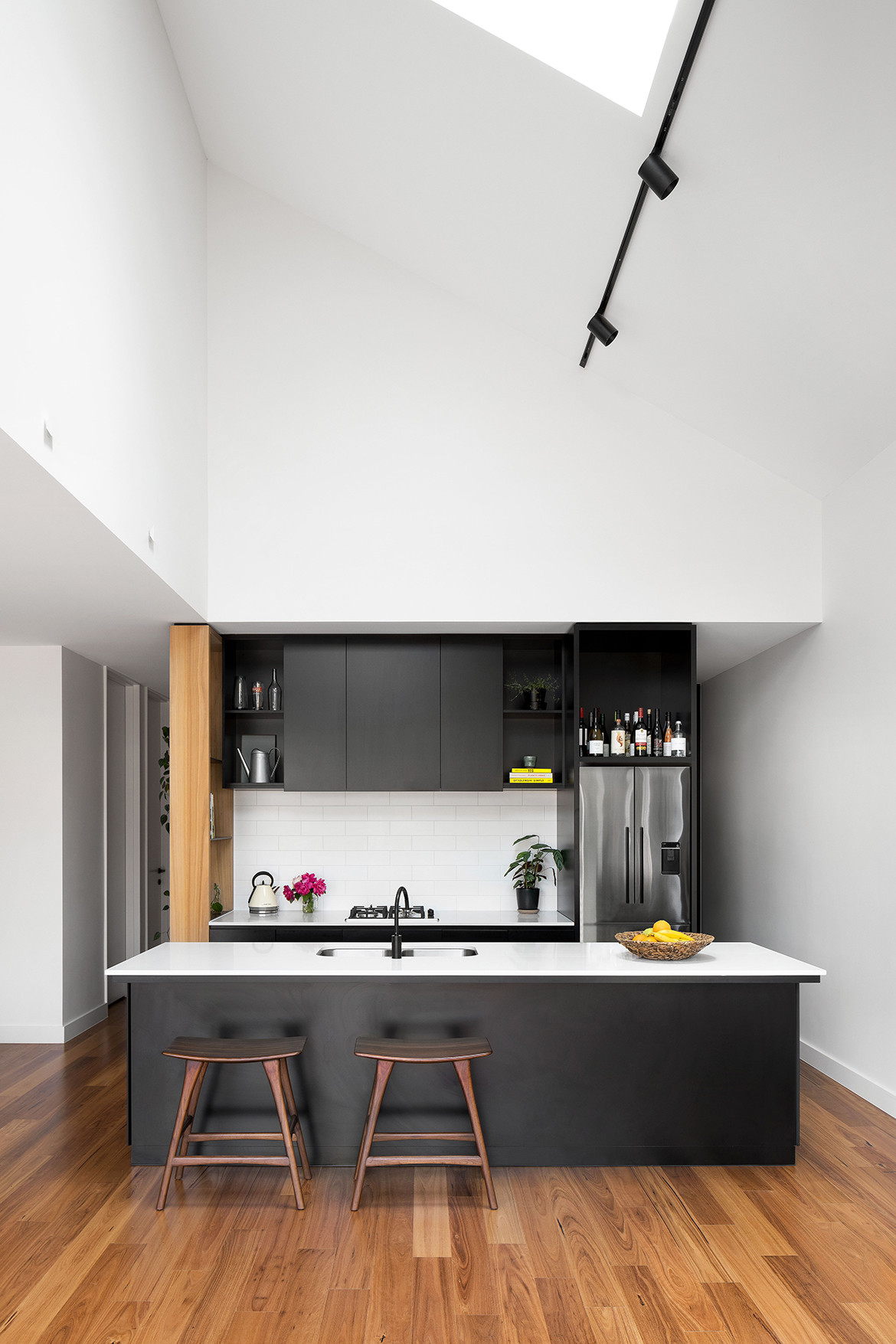 While being modestly sized, this home manages to tick all the boxes for its owners, bringing in thoughtful details and simple, honest materials.
Modscape
modscape.com.au
Photography by Emily Bartlett
We think you might like this modern home in Adelaide by PLY Architecture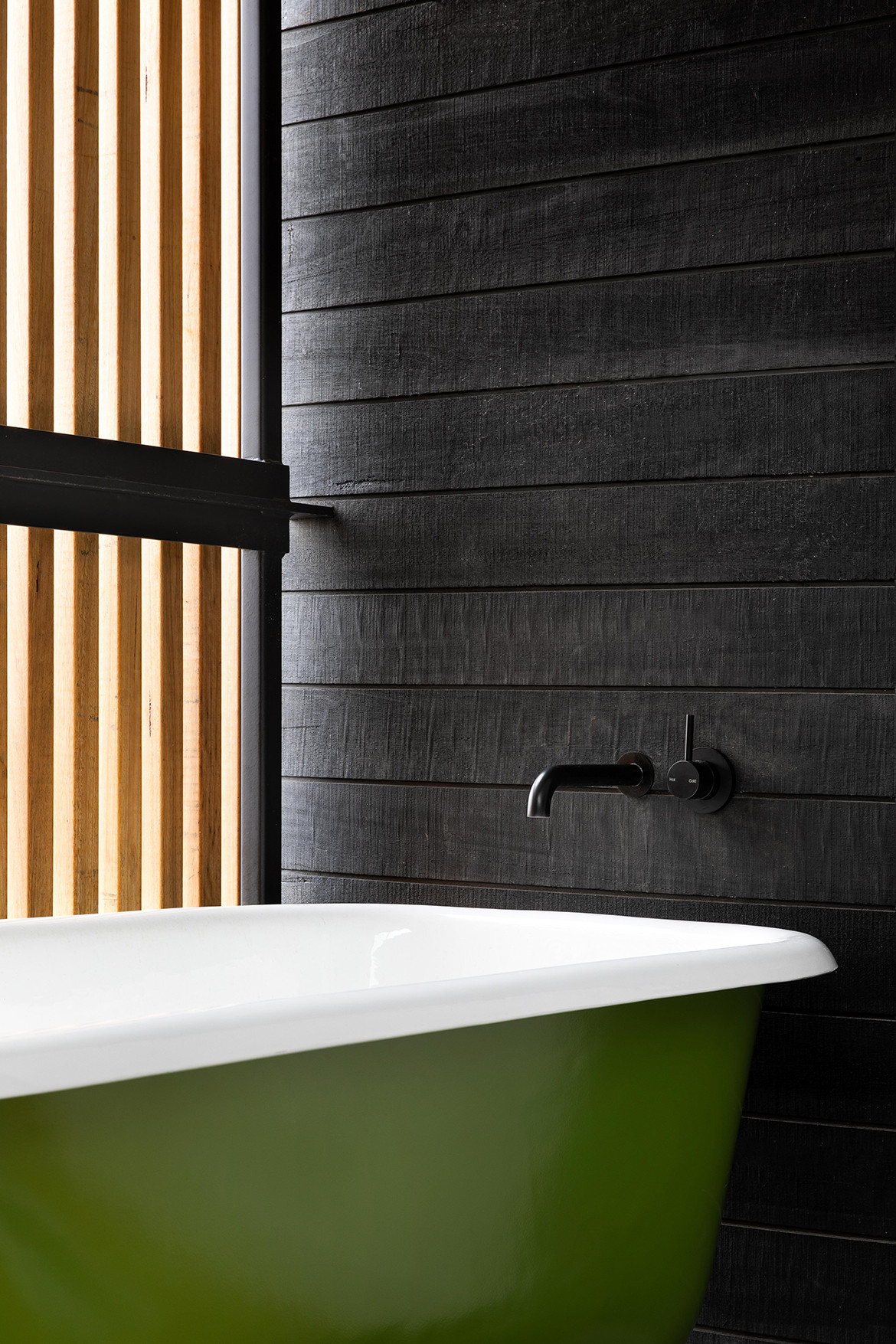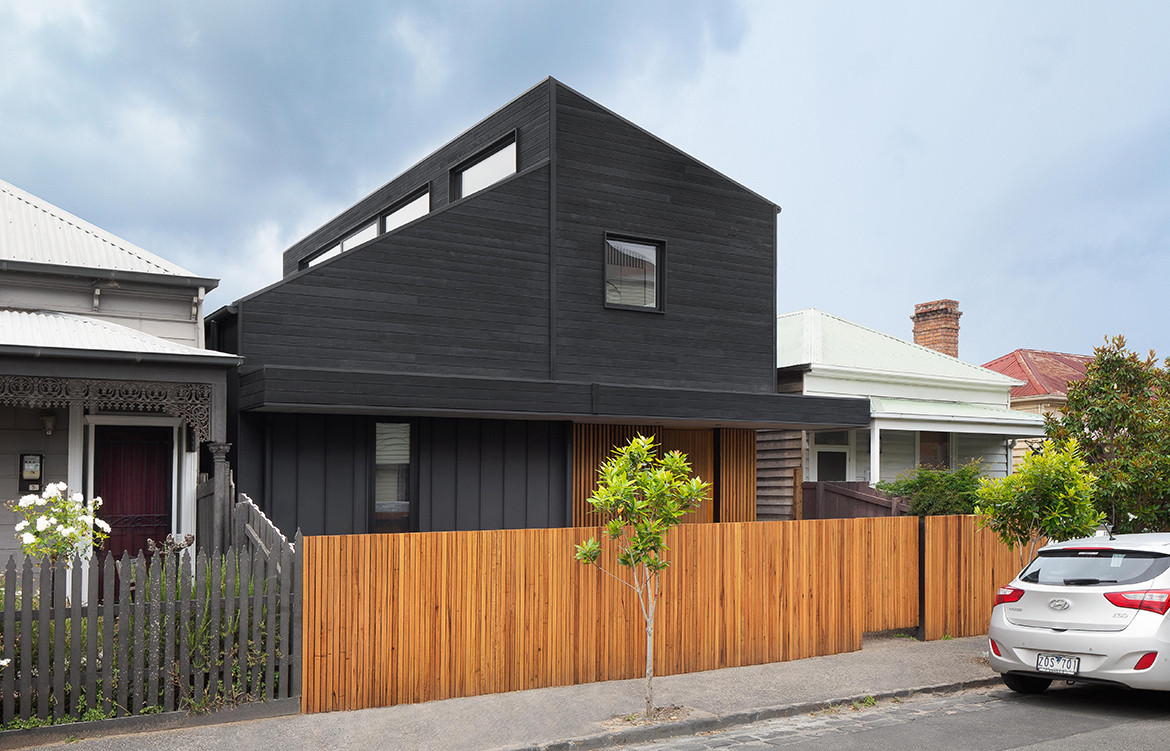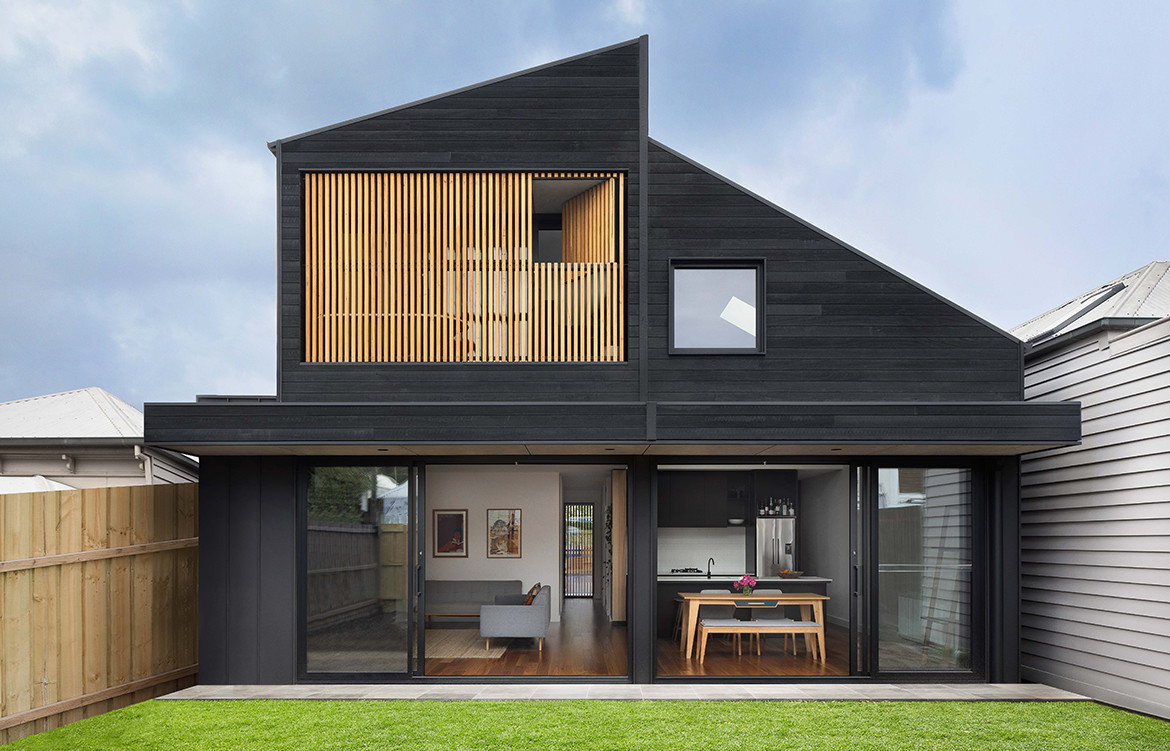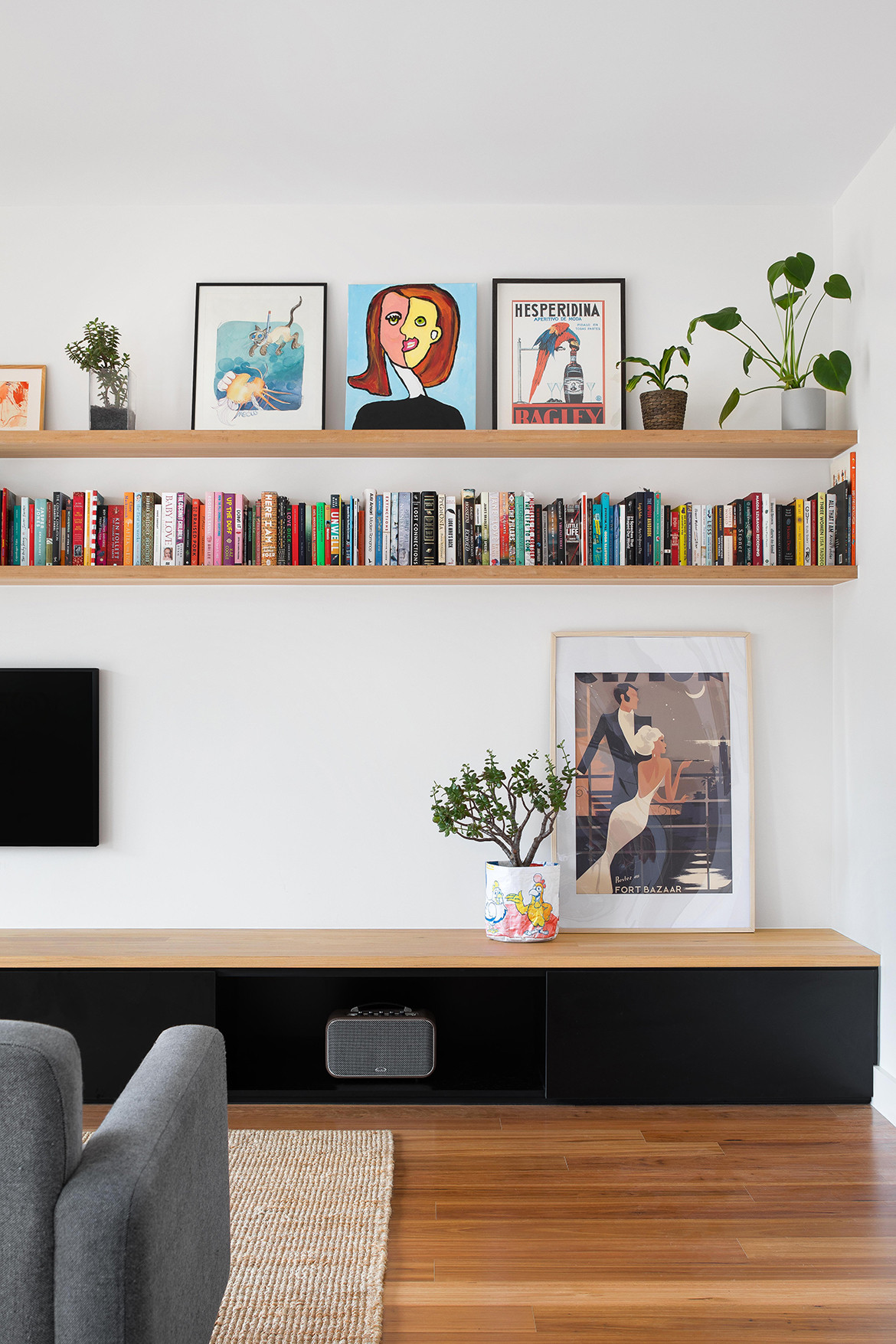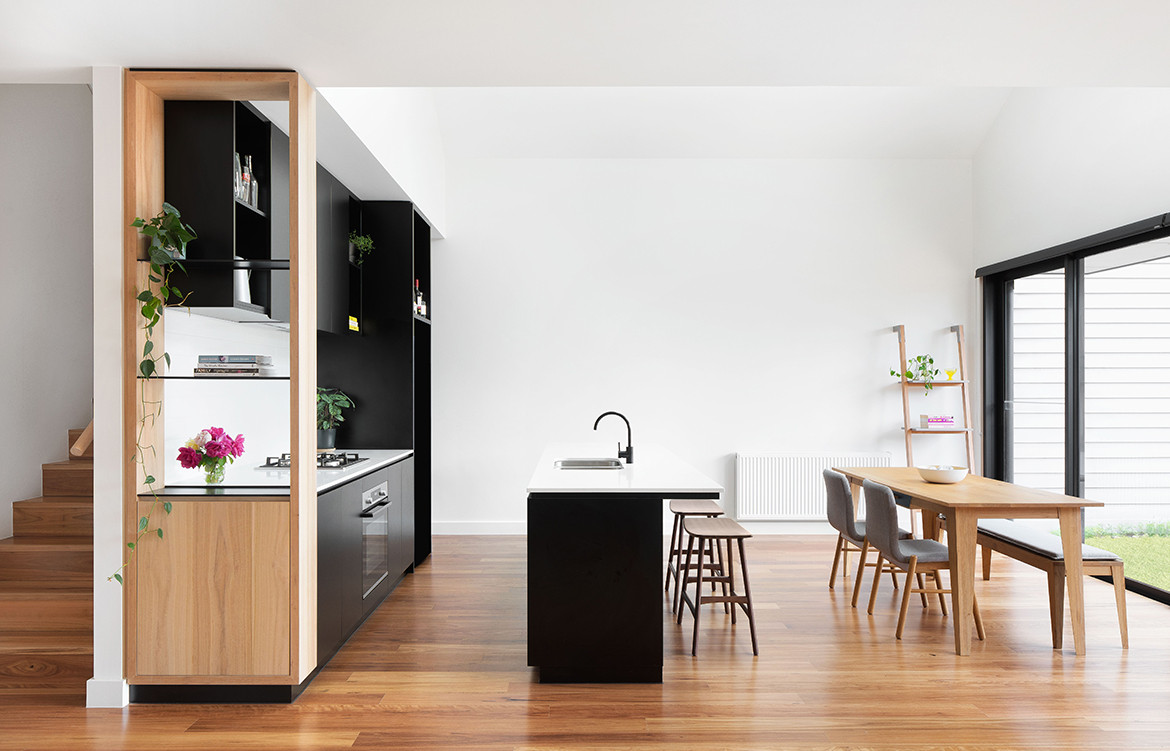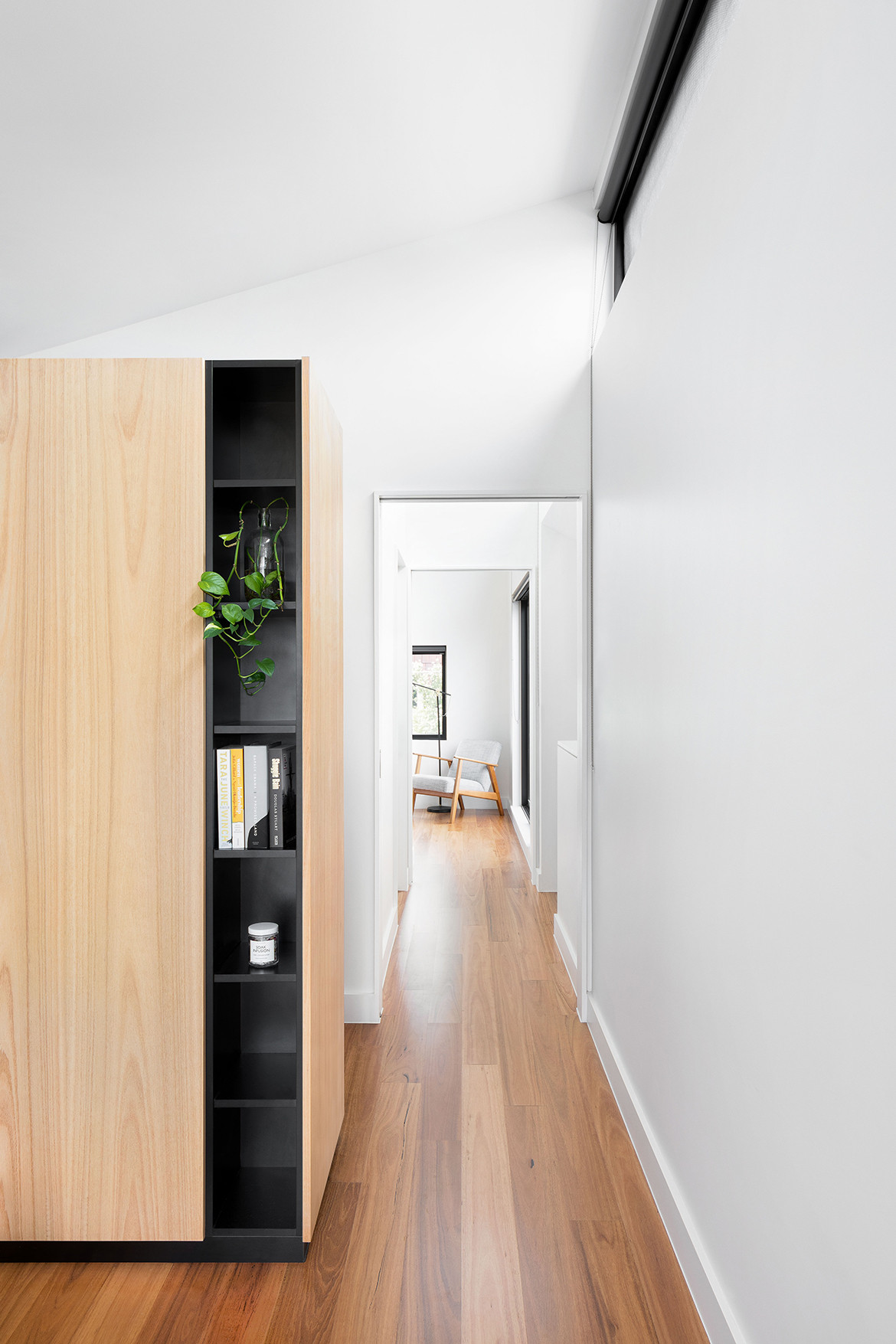 ---