When mother and son team Yianni and Soula Passaris first envisaged what Morning After would feel like they knew they wanted it to stand out from its, typically grungy, West End neighbours. After interviewing a shortlist of designers from Brisbane, Sydney and Melbourne they engaged local design studio, Derlot, to undertake the task of pulling together the fitout, branding and web presence for their new venture.
Yianni says, "We decided to work closely with local designers Derlot as they had a one stop shop. Alexander Lotersztain and I got along really well and he had a clear understanding of where I wanted to go with this project." He continues, "The benefits of working with one design team across all elements were amazing! It allowed us to control everything and keep the outcome really clean and cohesive."
The most striking thing about the space is this sense of cohesion. Starting from the ground up, the team specified the colour and composition of the base building concrete topping slab, which was polished and incorporates an inlaid brass logo. The brass detailing continues throughout the space in the form of custom newspaper rails, plant canisters, light fittings and slender, floating shelves.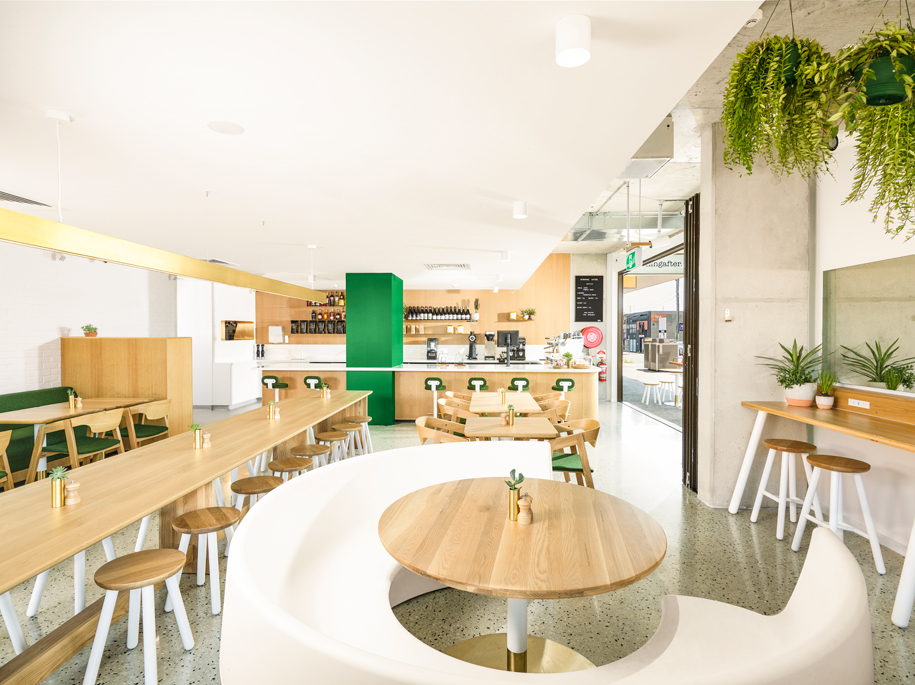 The space offers a range of seating options including a bench with power dock for solo workers, a central communal table that can serve both a single, large party or smaller, individual groups, cosy banquette seating, an outdoor area and a high corner bar with fully retractable bi-fold windows, perfect for people watching along the street. Of this particular area Lotersztain says, "the building was still under construction when we were planning the interior, so we were able to change fixed windows and doors to bi-folds in order to open the space to the outdoors, creating a true Queensland experience."
All of the furniture is either sourced from the extensive Derlot Editions range or custom designed to suit the space. Soft curves combine with a finishes palette of mossy greens, solid oak timber, crisp white and brass to create a mood of refined simplicity and warmth, evocative of a fresh meadow.
The accessories, including plants and pots, were all selected by the team at Derlot. They also collaborated with the Morning After team and artists from the Jam Factory in Adelaide to develop a range of customised crockery to suit the delicious, nutritionist-approved menu.
Morning After Cafe
morningafter.com.au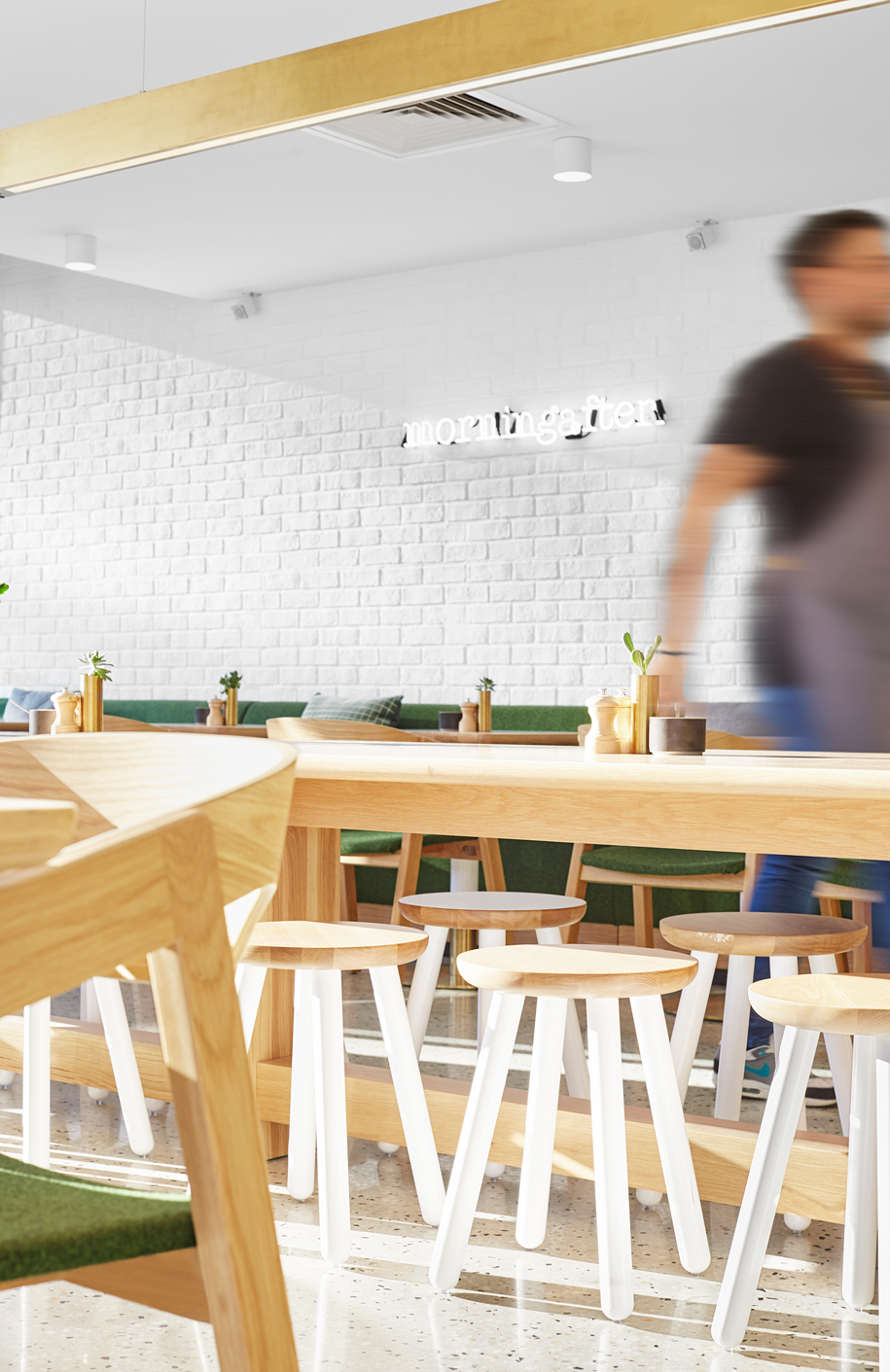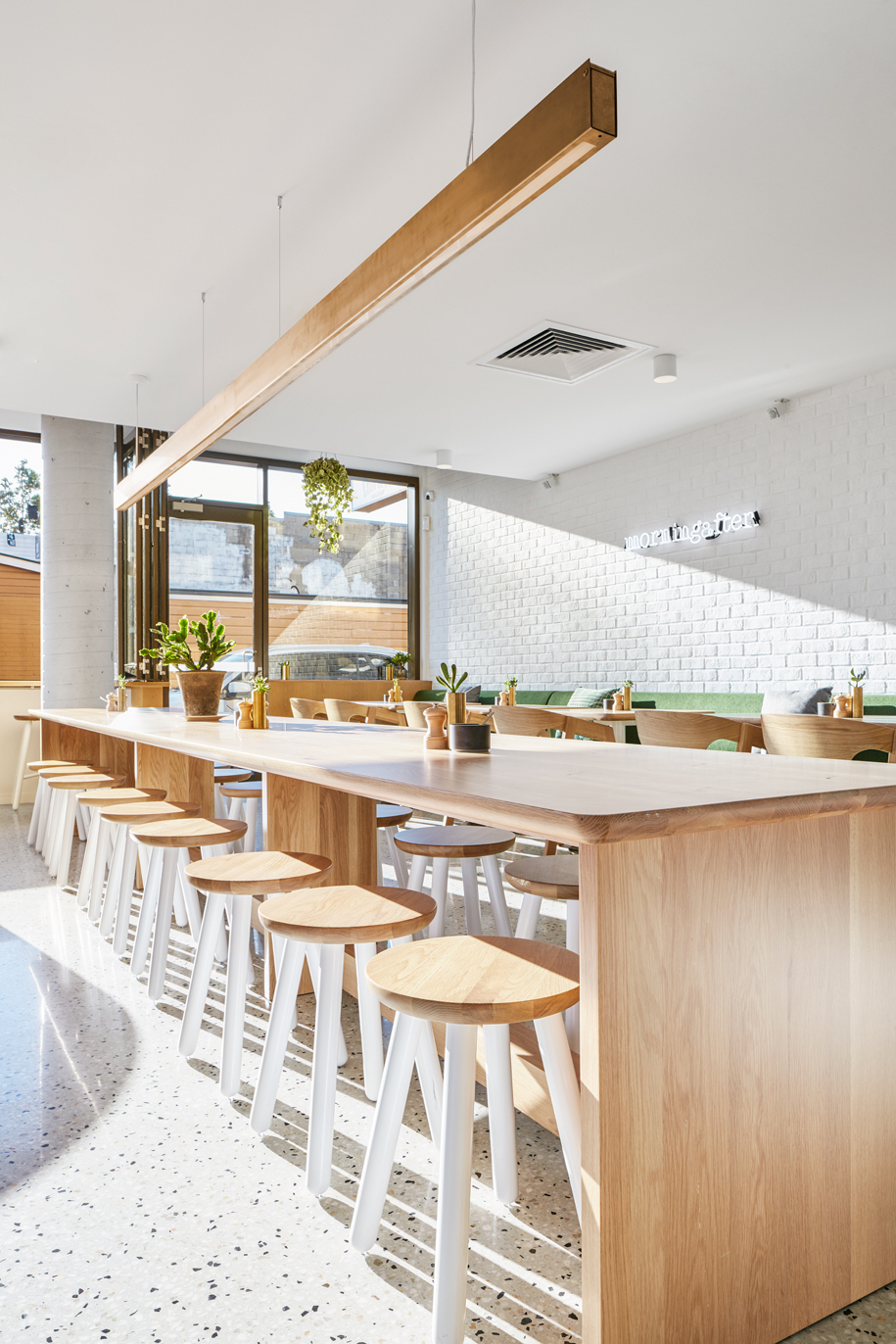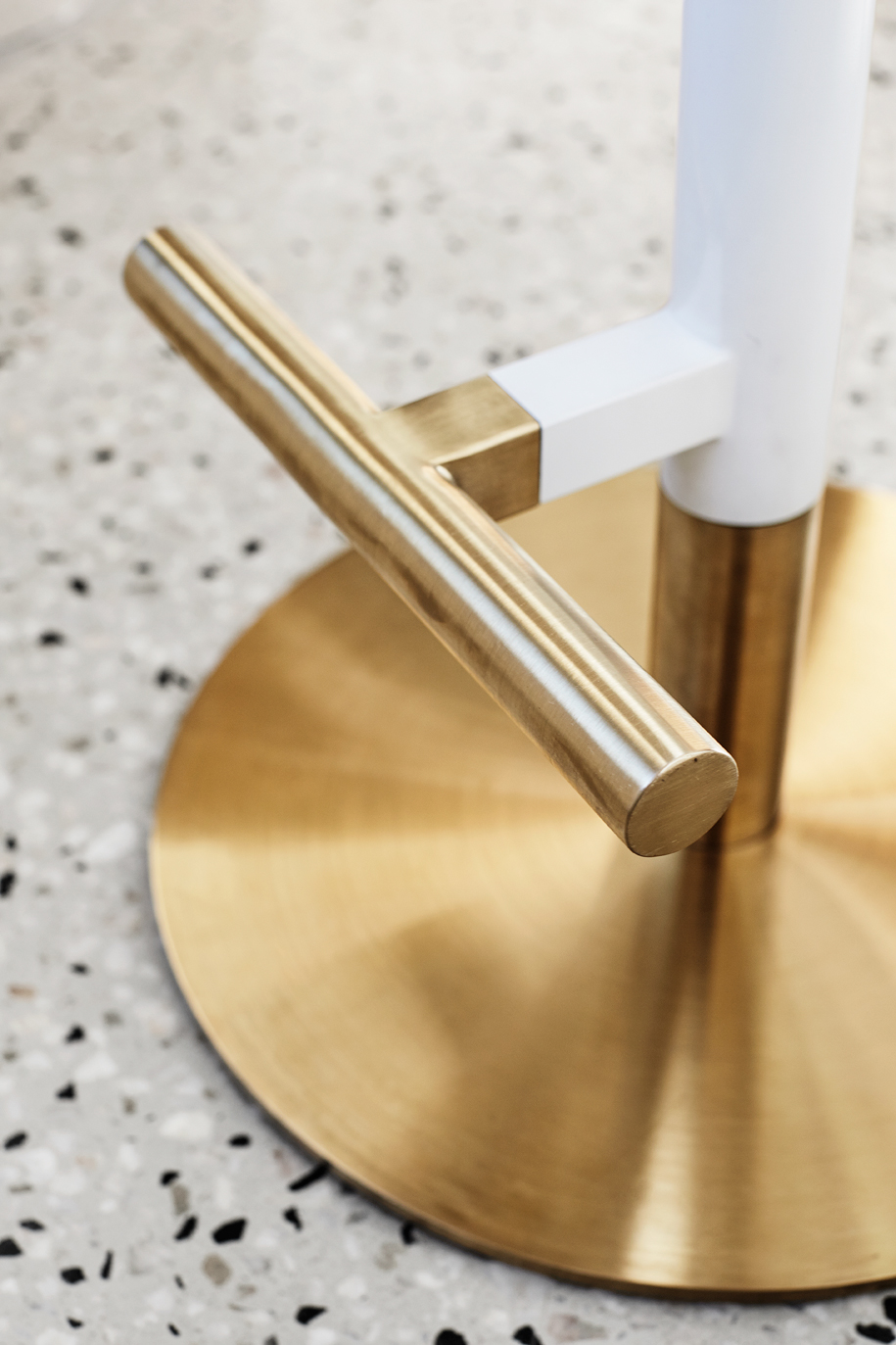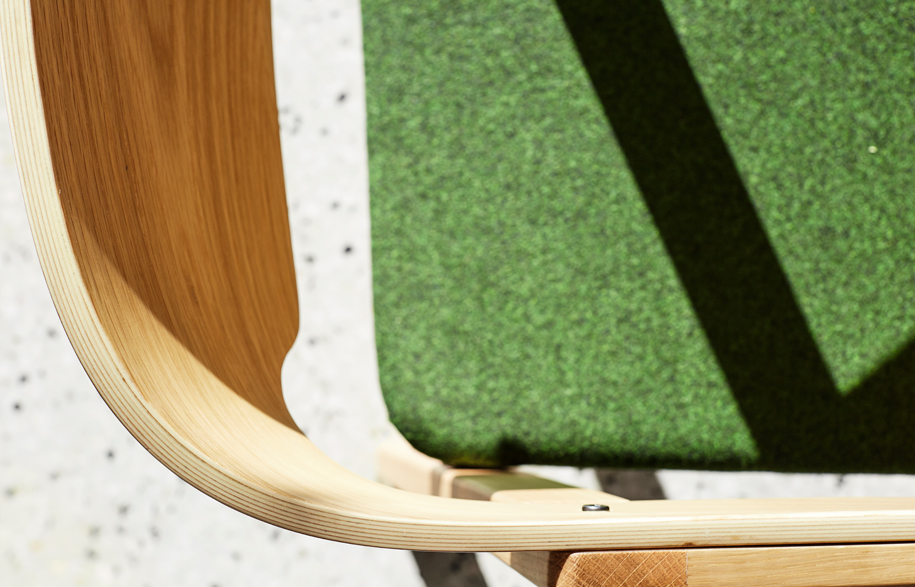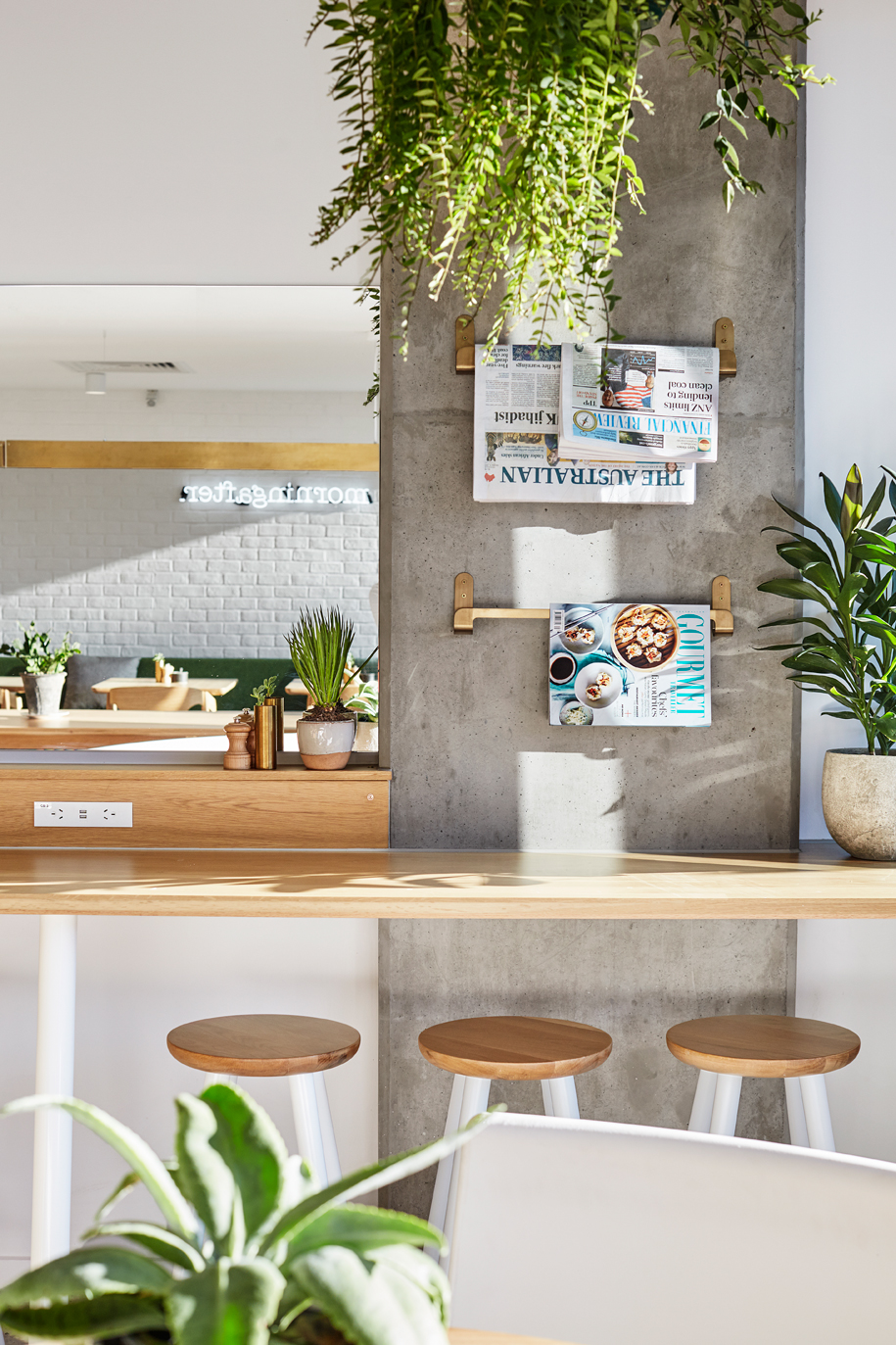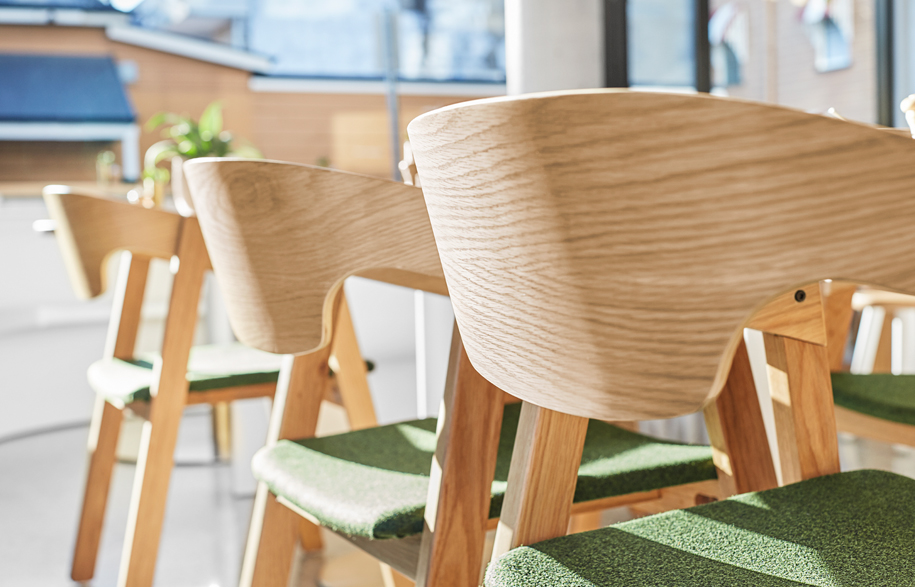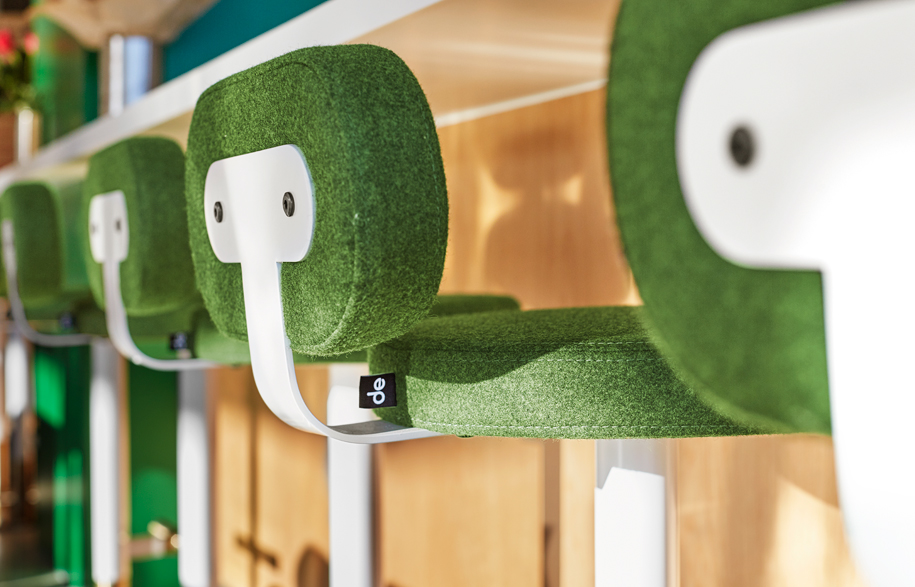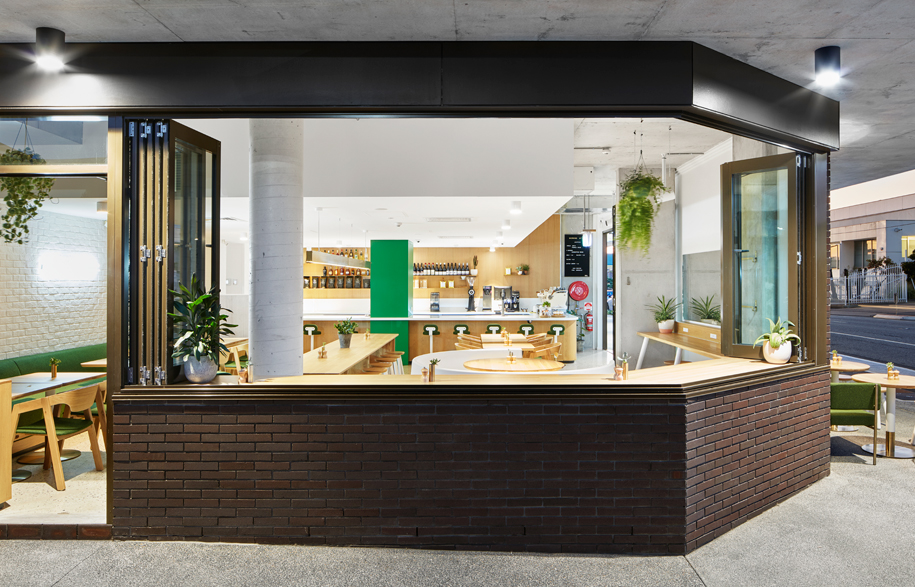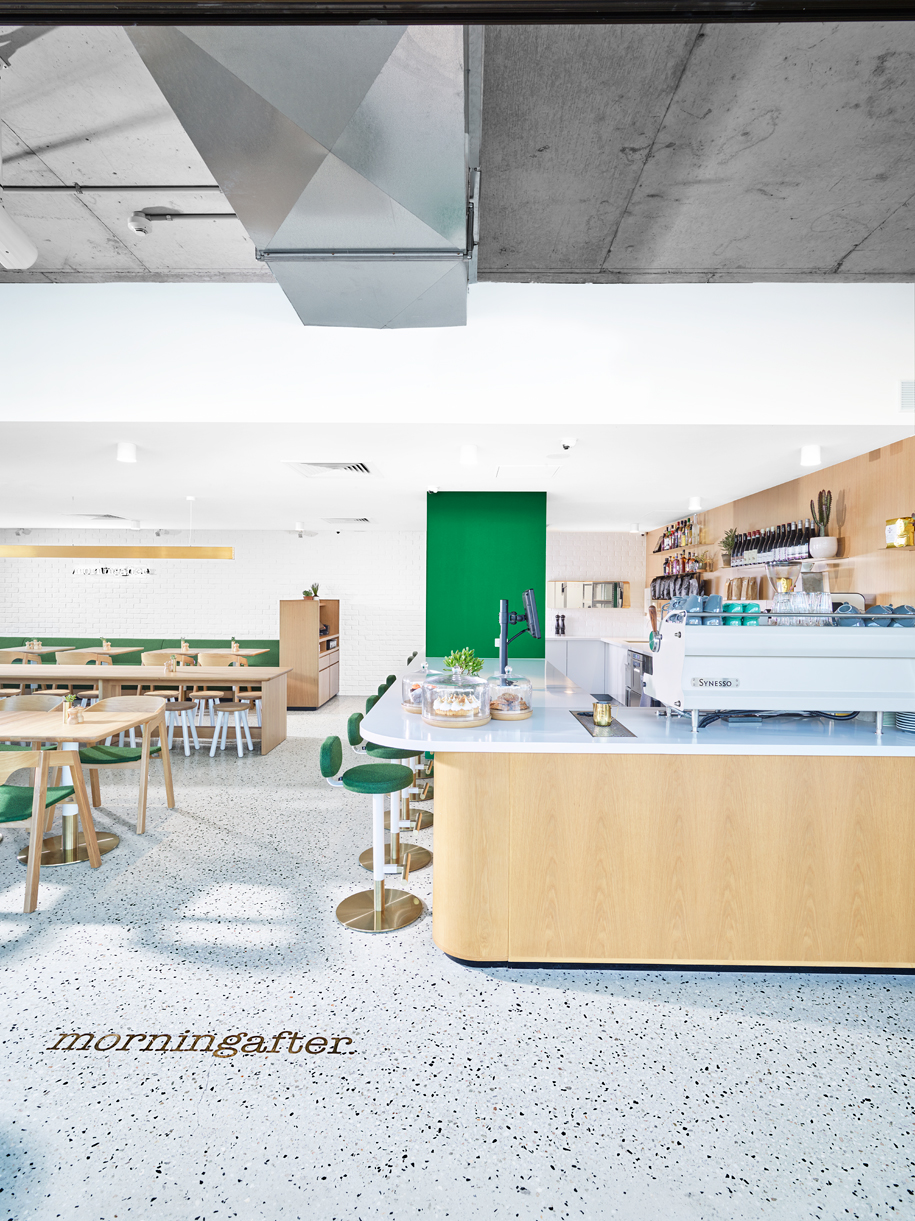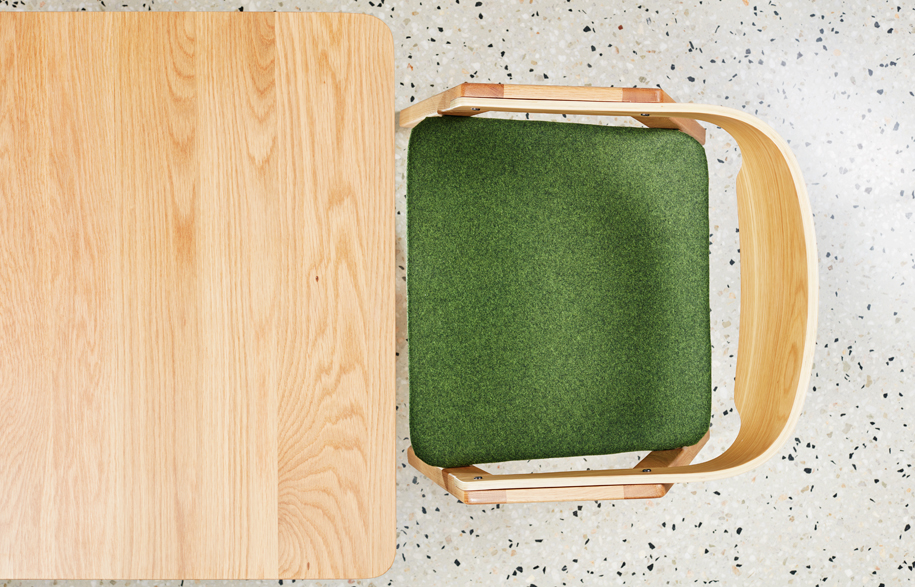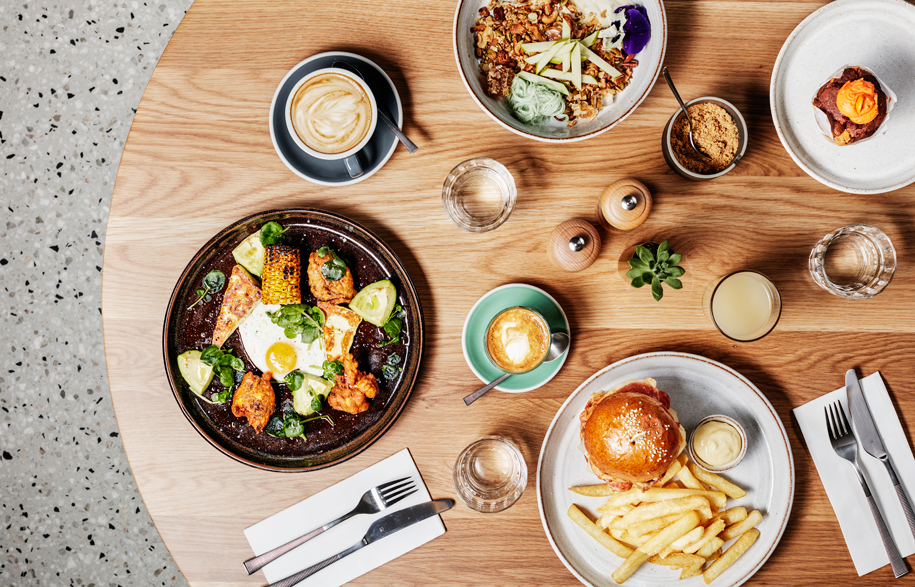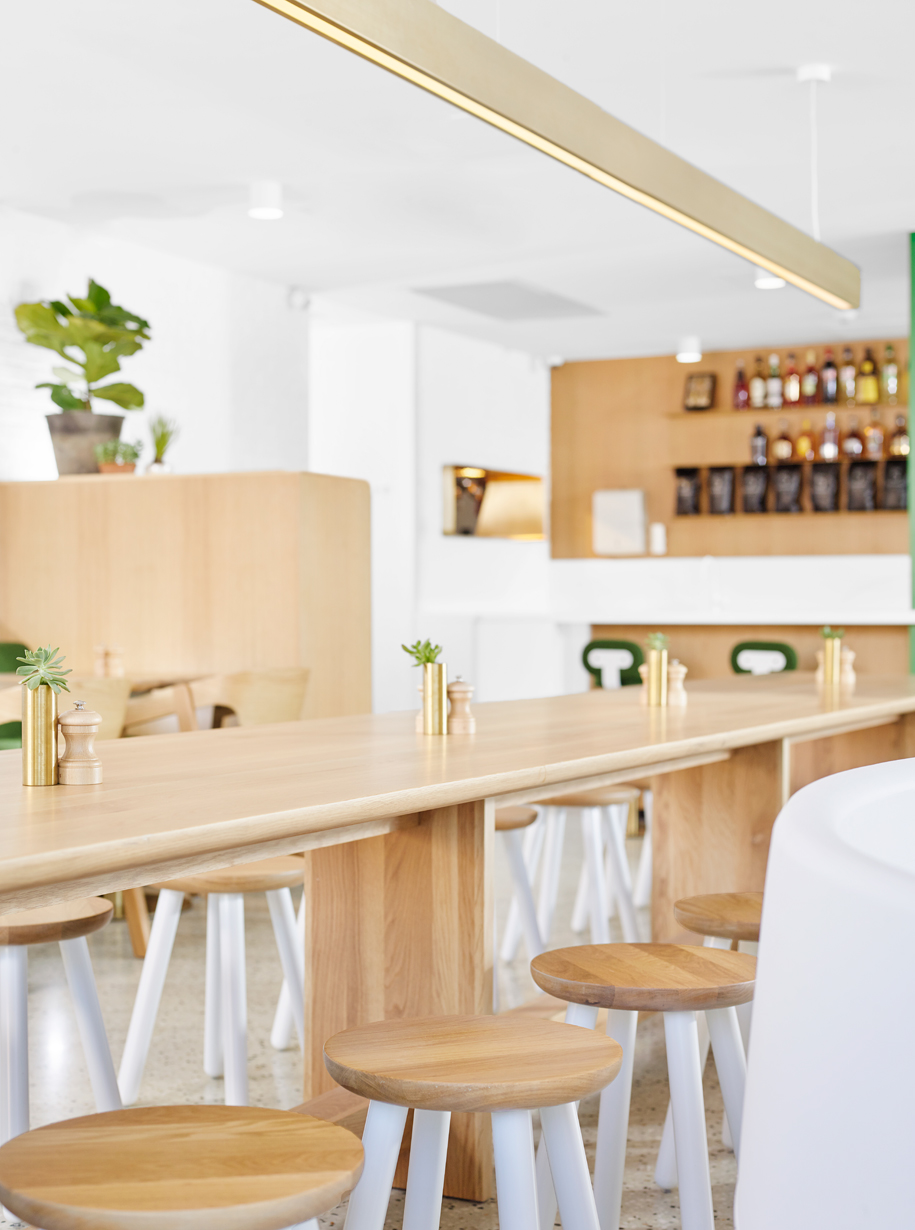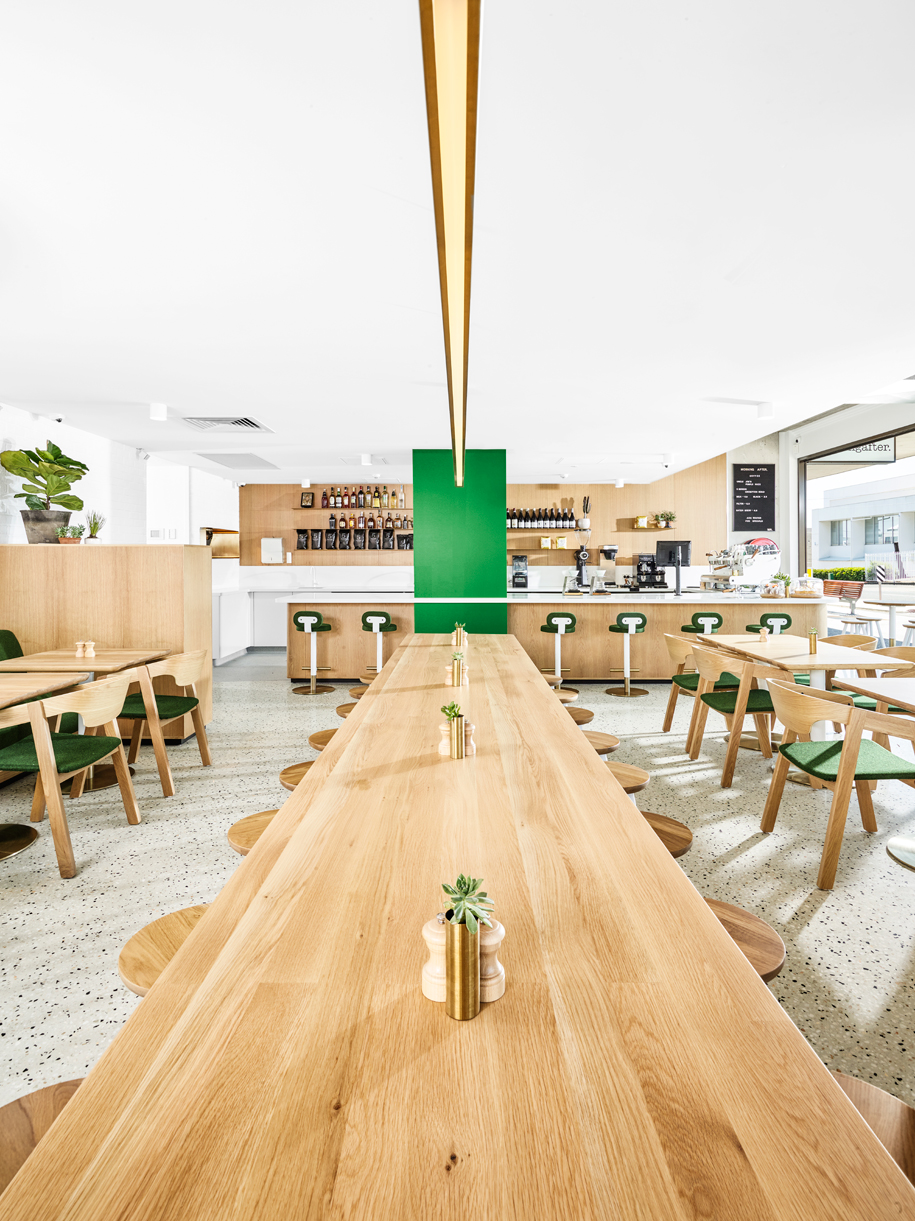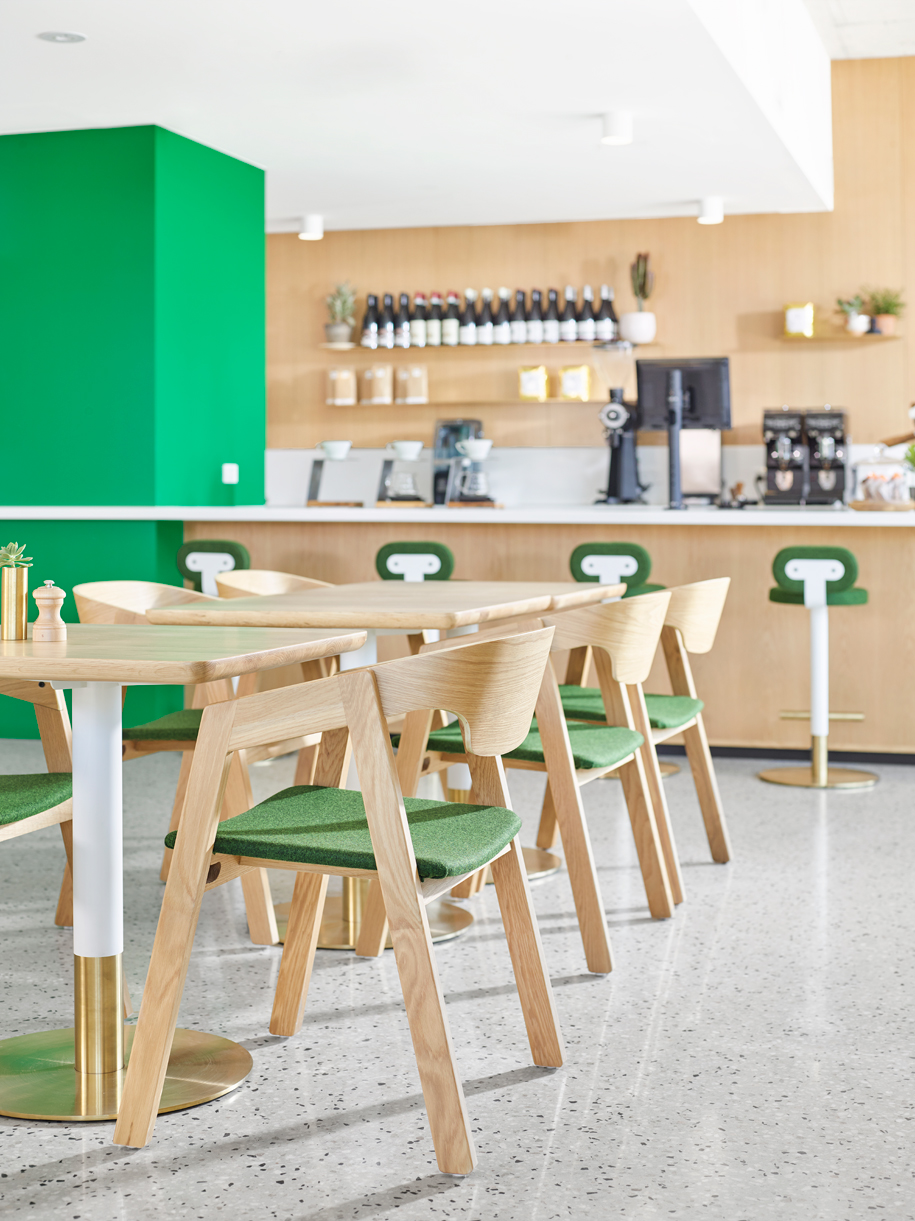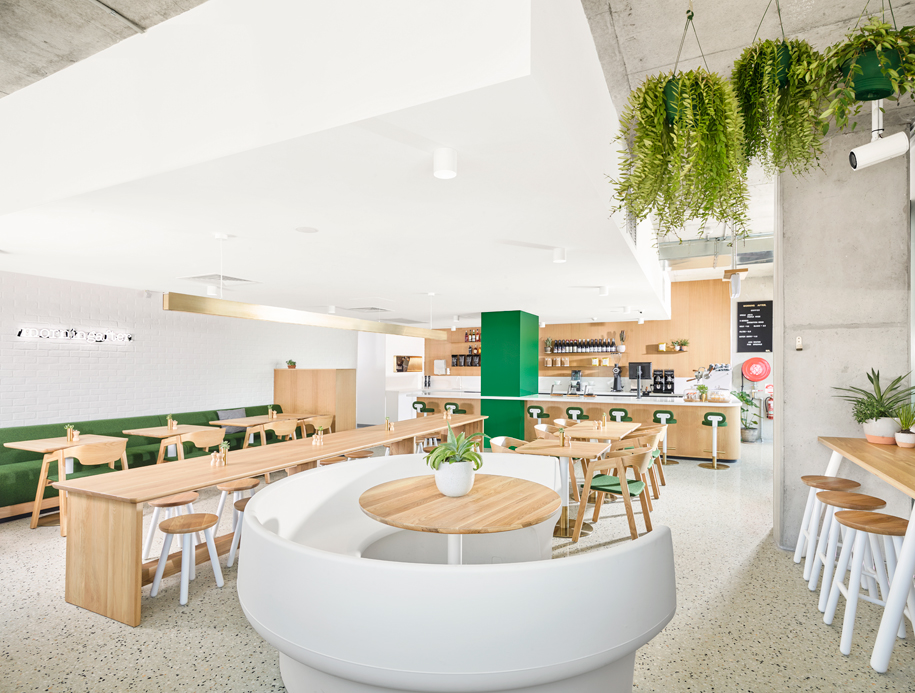 Tags: Interior Architecture, Interior Design
---