The owner of the Mount Macedon house wanted a contemporary design, incorporating modern materials and architectural know-how. On this soft swept block in the Victorian countryside, the task for Chris Barnes of Field Office Architecture was to visually fuse a contemporary aesthetic – one that favoured absolute geometry and blunt forms – into the organic surroundings.
Here, the material palette plays a key role in creating visual harmony between the house and the outside landscape. The application of corten steel is fundamental to the project, giving the structure a textured and earthy patina that visually dissolves the house into the rocks below. This material has become synonymous with notions of Australian design, not only for its mimicking of the rough native ground cover, but it also references the iconic rusted shed of the country's fabled past. Corten steel, thus visually and symbolically connects the space to the literal and figurative landscape. Ultimately, easing the rectangular body and mass of the house.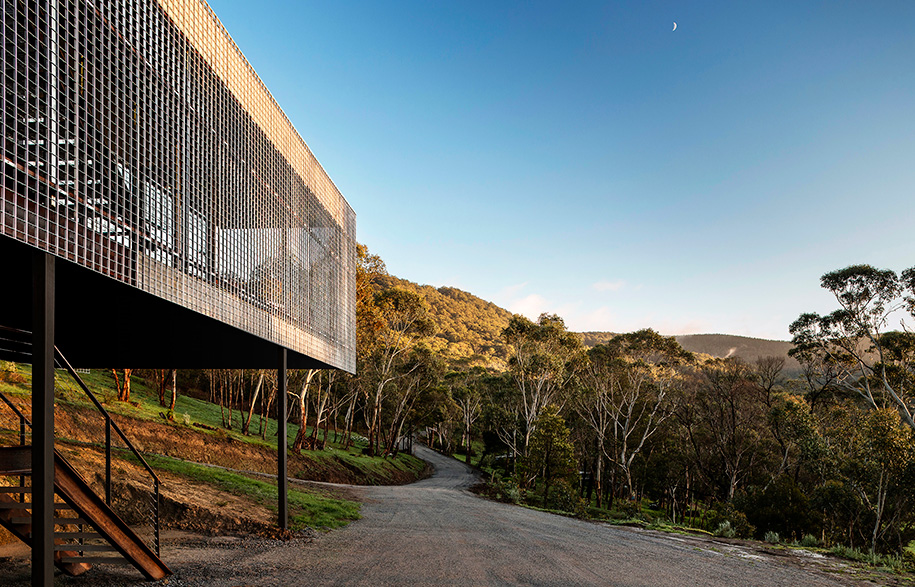 And whilst the residents wanted a home that framed rather than obstructed the natural beauty of the site, it was important for the house to pursue a sense of modernity and drama. The house is elevated, cantilevered – dramatically on one side – to appear as though it was emerging out from the hill of the inclining site. This element exaggerates the contemporary appeal, whilst providing additional height for the family to enjoy the northeasterly views over the adjacent treetops.
The asymmetrical connection between the house and the ground takes on a symbolic aspect referring to the use of spaces that is manifested also in the material choice. The bedrooms and quiet study spaces are closer in to the earth and wrapped in a protective skin of heavy corten steel. While the more social, living and dining spaces extend further out from the earth and are comparatively exposed through the use of glass and transparent materials.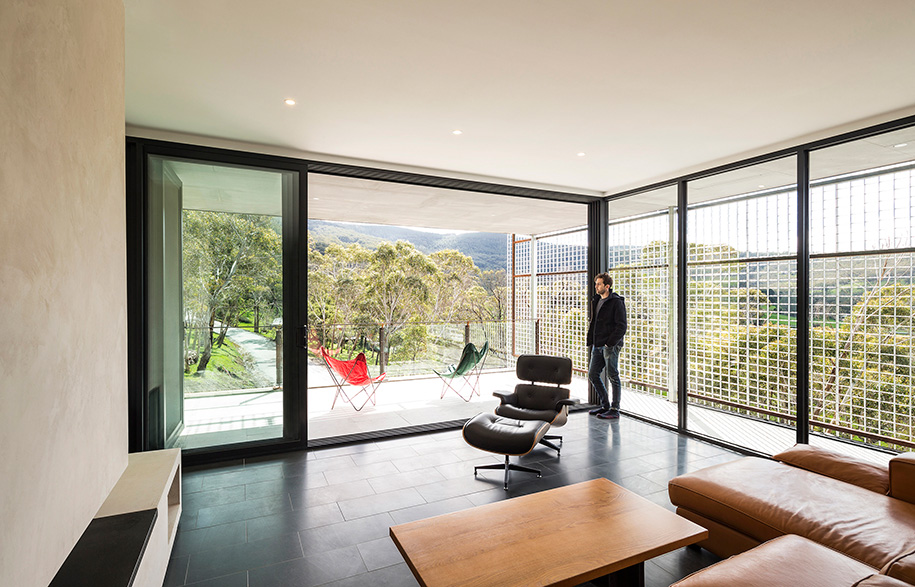 The view from within the house echoes the house's geometric feel, with netted aluminium grates around the al fresco living and dining space. This establishes a sense of protection from the outer world while allowing for absolute light and ventilation. This element acts to veil the strict edges of the structure, exuding a sense of fragility while seemingly dissolving the building into the outdoors.
The Macedon House holds modest dimensions as a three-bedroom country home. The impressive beauty of the natural site steels your sight and the function of the house is to fore mostly establish a sense of connection to the environment. That was the inspiring trigger to the house's build, relocating a family out from the busy inner suburbs of Melbourne for a slower paced lifestyle. Yet, for the owner, with extensive experience working in the building industry, the design of the structure was not left by the wayside; creating a home that graciously melds into the natural landscape without losing its own character.
Words by Ella McDougall
Photography by Dan Farrar
Field Office Architecture
fieldoffice.com.au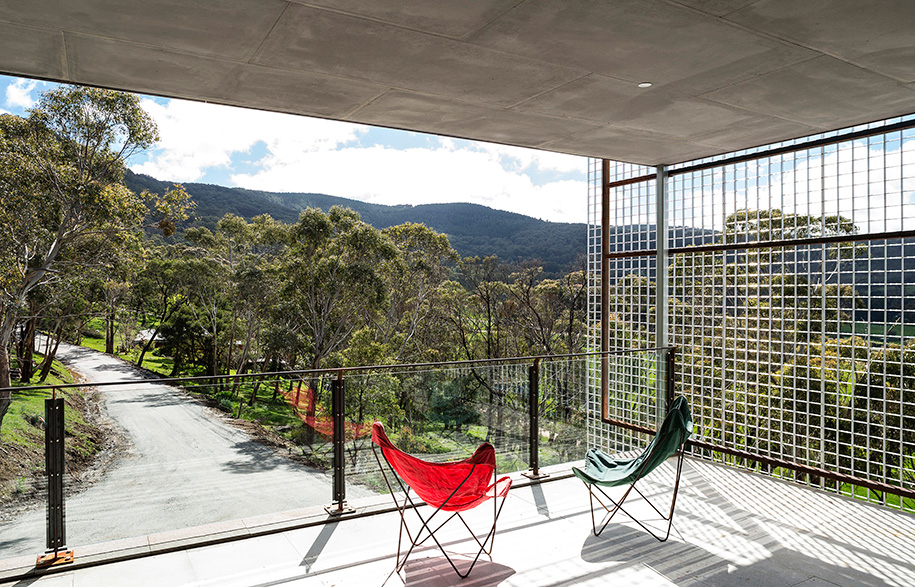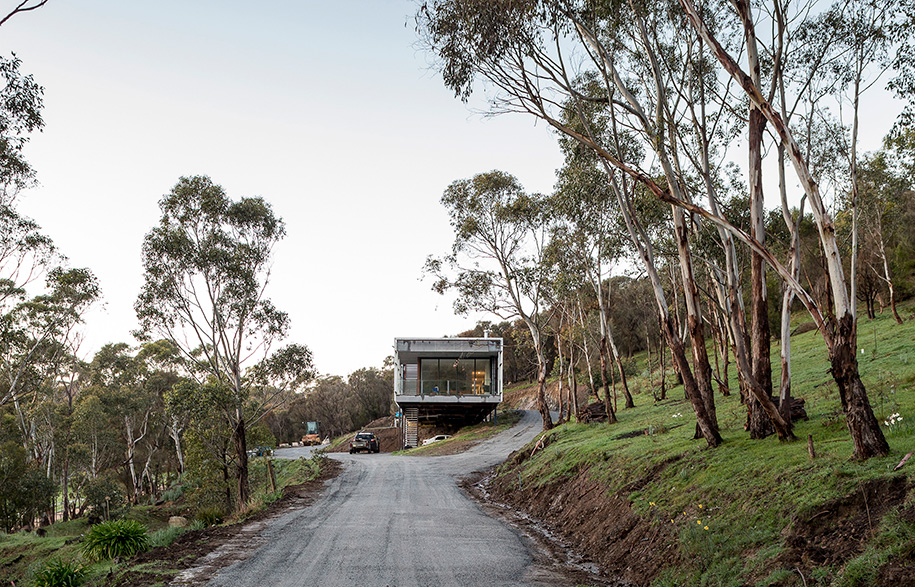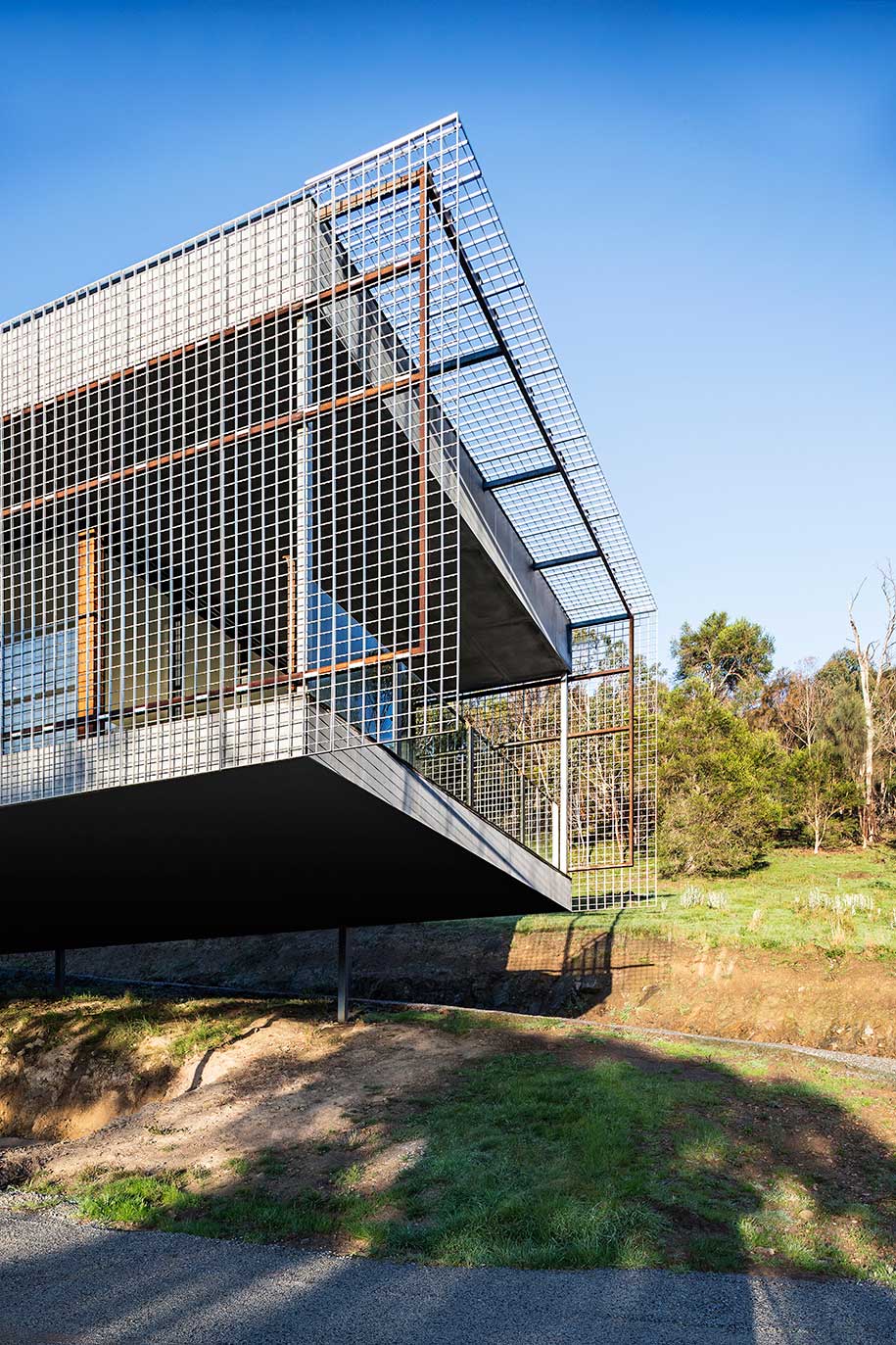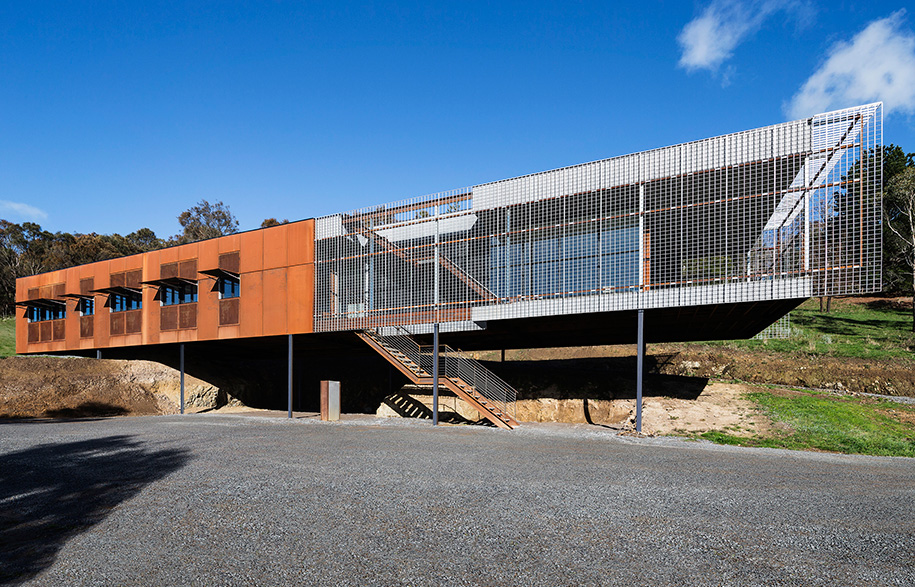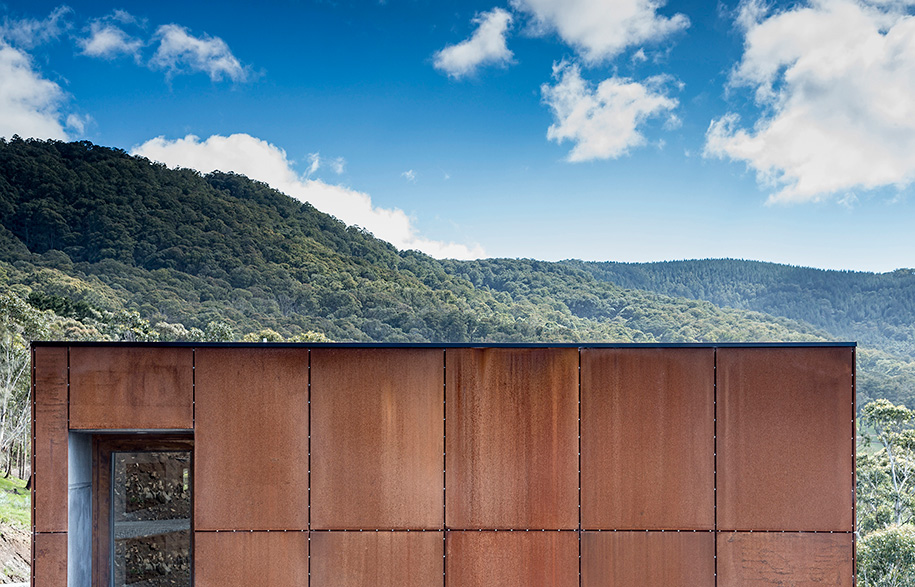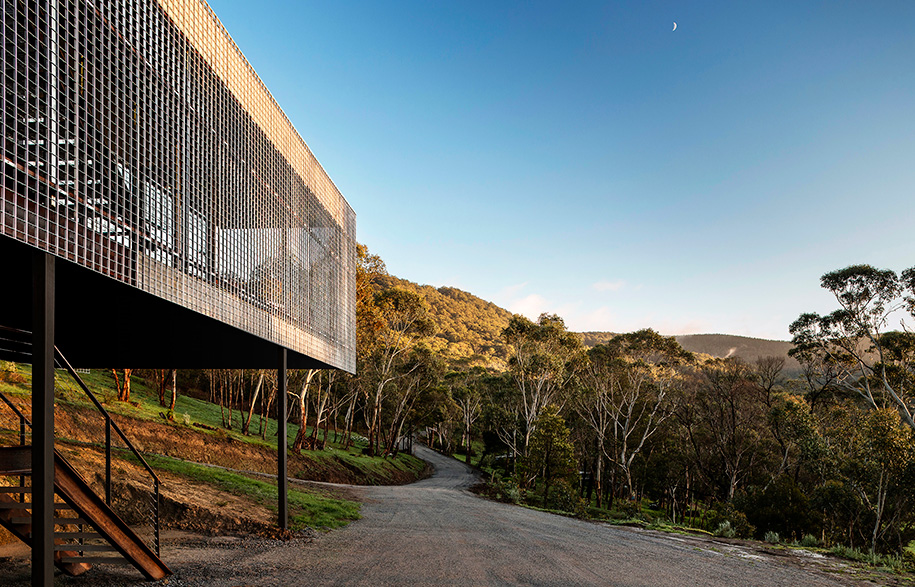 ---