The building of glass and steel appears slender and fragile atop the rugged landscape, yet it is designed to manage extreme climate conditions with passive means. A true labour of love, Mt Tamborine House was made for Lachlan's parents, Craig and Christine for their retirement, constructed by Lachlan, alongside his father during a year long construction process.
"It's imagined as two sides, the "cave" that is the wind break and the front "glass house" that opens up to the north," Lachlan says. The genius of the building transpires in the simplicity of the double sided plan and the dual personality that results. The glass house accommodates the social parts of the house, taking in northern sun and cooling north-easterly breezes. The cave house, by contrast, houses bedroom and service spaces and hunkers down to shield harsh western sun and south-easterly gales. The two wings work together, providing warmth and shelter or coolth and exposure, dictated by climate, mood and daily ritual.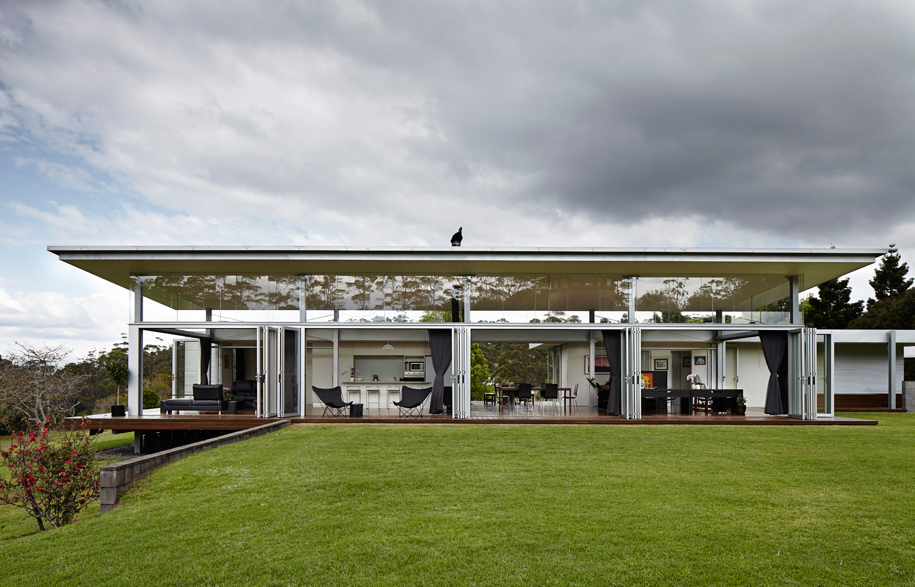 The glass house celebrates the opportunities afforded by five acres of rolling meadow and mature vegetation on all sides of the property. A soaring skillion roof tilts up to capture the northern sun. Glass walls on three sides stack away to transform the large combined living, dining and kitchen space into an open pavilion in the landscape. A timber platform which encircles the house, seamlessly transitions building and nature. "Where the edge cantilevers on the eastern side, the idea is you sit and dangle your feet," Lachlan says.
With such verdant, natural surrounds and dark moody skies above, the architecture is subverted to becoming a simple framework for living. A muted interior palette of warm timber floors and white kitchen cabinetry give focus to the vibrant strains of colour outside. Black accents in the form of furniture, fireplace and curtains encircling the room, offset the brightness of a space flooded with natural light.
The house performs well in all seasons and at various times of day with "luxury" expressed by simple means – a cool, breezy spot to read or a cozy place to gather in front of the fire. "There is always a sheltered position to sit when there is a wind," Christine says. "A big fire warms it during the winter. In summer if gets hot all you have to do is open the doors."
Nielsen Workshop
lachlannielsenarchitect.com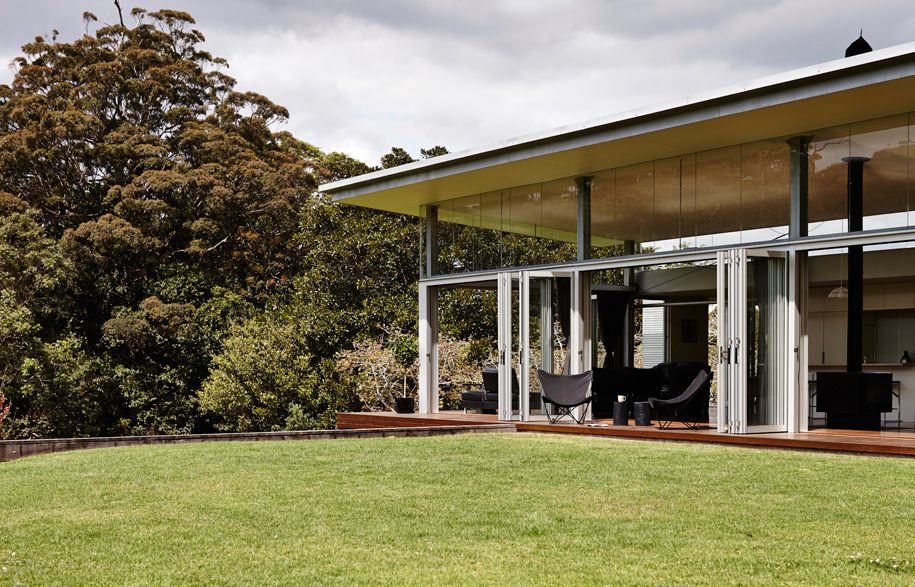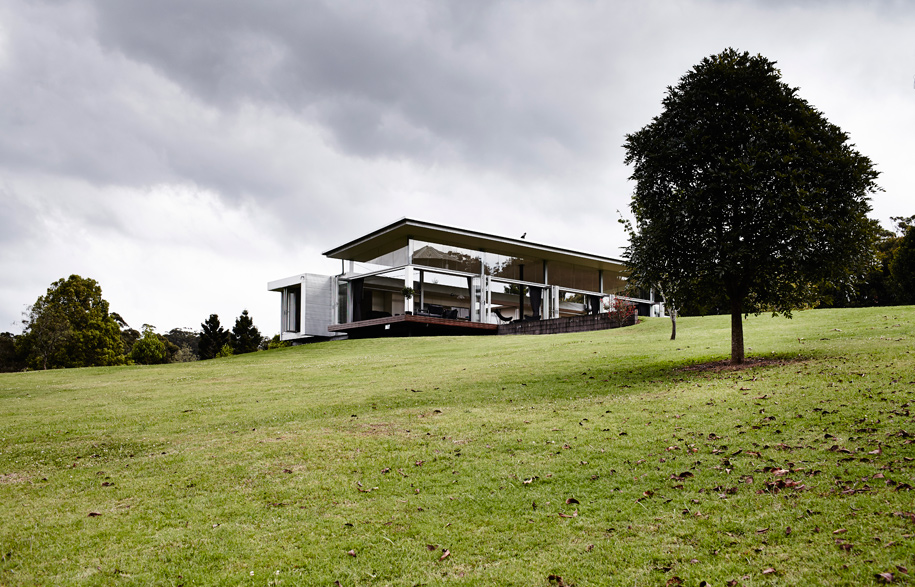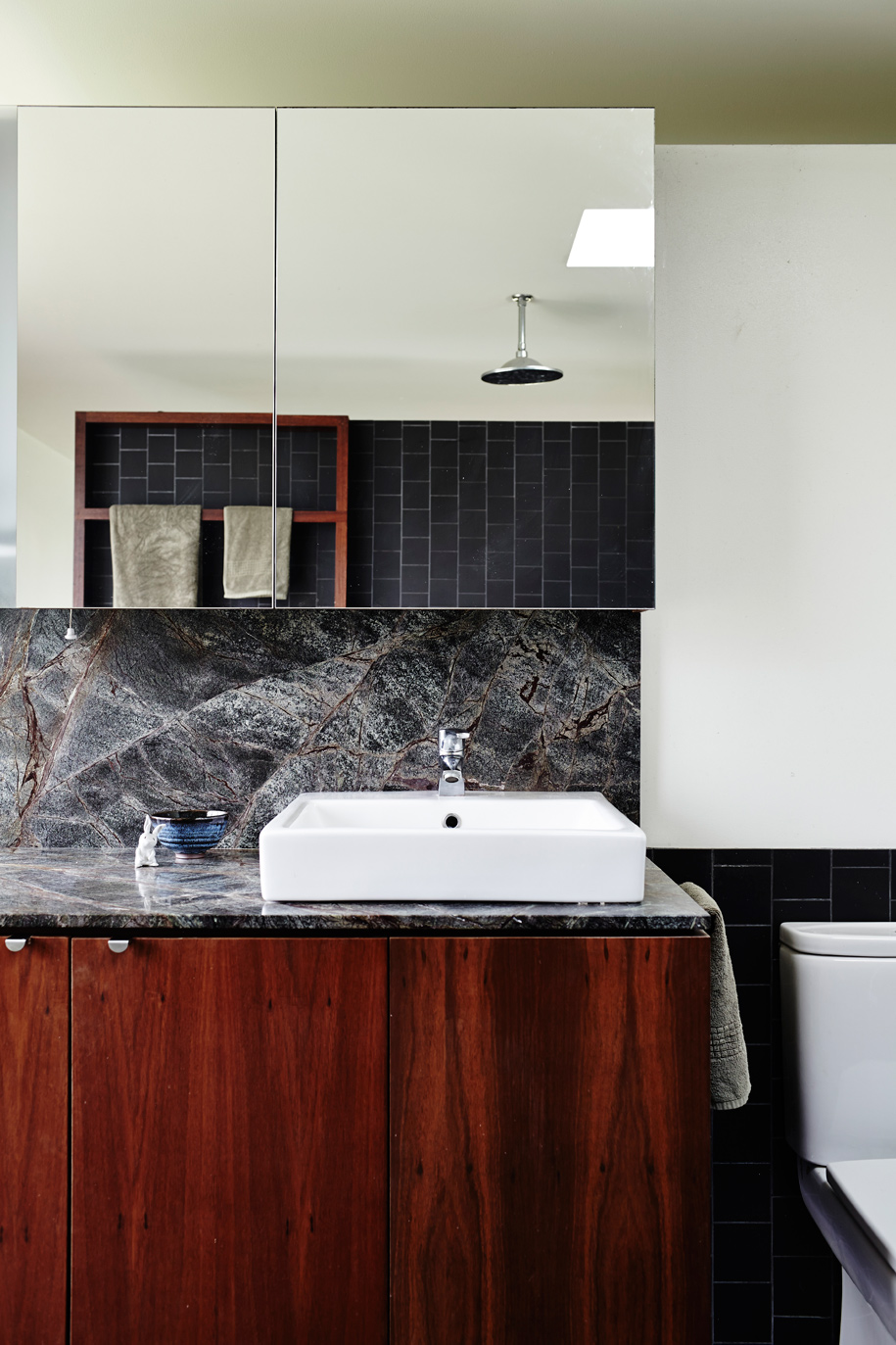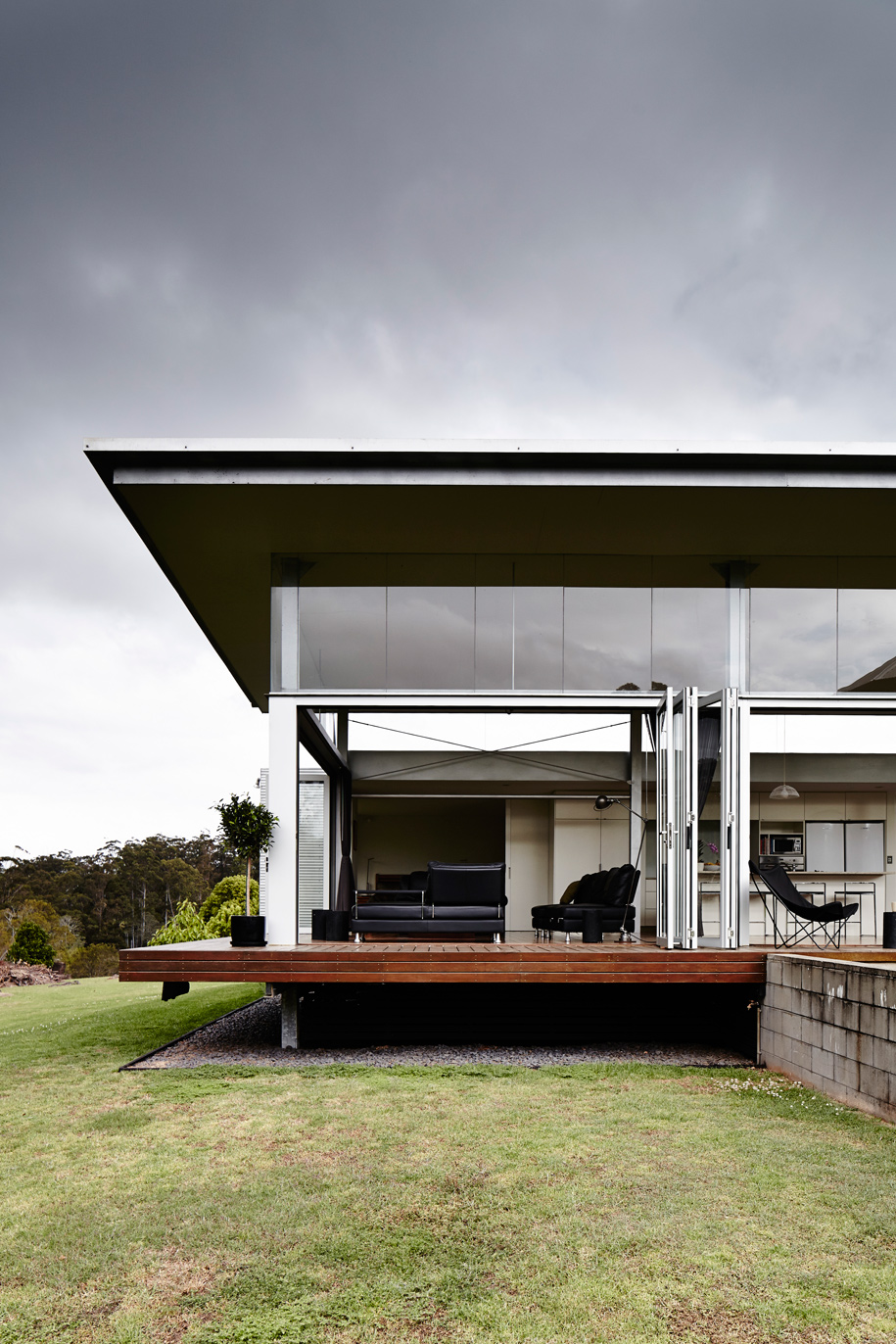 Tags: Home Architecture, House Architecture, Residential Architecture
---