A meticulous planning process led to a range of cutting edge interiors based on the ideals of engage, inspire and inform have risen out of the once dilapidated Bank House, a pre-war heritage building in Melbourne's iconic Bank Place.
According to Mim Design Director Miriam Fanning, the building's heritage, the core brand values of the company, and the sophisticated details of the Sub-Zero and Wolf served as the inspiration behind the design.
"Sub-Zero and Wolf products are arguably the best in the world of kitchen appliances and the company has continued to innovate and push the boundaries of technical advancement and superior aesthetic form throughout its 70-year history," Fanning said, "The showroom is intended to display the complete Sub-Zero and Wolf product range, provide design inspiration, and enable designers and clients to consult with product experts to discover the best solutions to create a dream kitchen."
The showroom's design is true to the building's period architecture and works to emphasise its character. Terrazzo floors uncovered by the removal of a crumbling slab have been retained, along with the existing sprinkler system that is enhanced by custom lighting and a lick of fire engine red paint.
Neon arches that play up to the building's curved windows define the 'mixing bowl' section of the showroom, which will be continually mixed up by MultyFlex as newly arrived stock goes on display.
As well as creating a separate zone within the space, these white neon arches represent the Sub-Zero refrigeration offering, as opposed to the reds used throughout the design that signify Wolf cooking.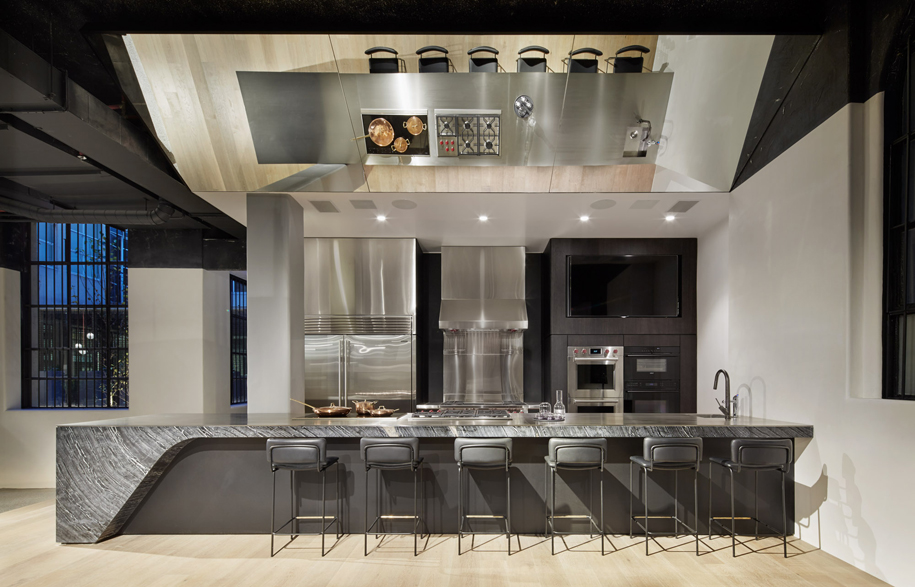 Central to all kitchen products is the celebration of dining; Mim Design has installed a custom made 14-seat dining table for staff and clients, in smoke-stained American oak with a defining brass inlay. Adding a sense of theatricality to the dining experience is a floating mirrored panel that hangs directly above the table, reflecting diners and their plates.
Everything in the showroom relates back to food and the world class Sub-Zero and Wolf products, from the chopping board reception desk, to the demo kitchen with its round-edged monolithic stone bar.
"We really enjoyed working with the MultyFlex team to bring this showroom to life and believe the end result is a cutting edge facility that elegantly reflects both the luxury brand and MultyFlex's brief" says Associate and project leader Emma Mahlook.
MultyFlex
multyflex.com.au
Mim Design
mimdesign.com.au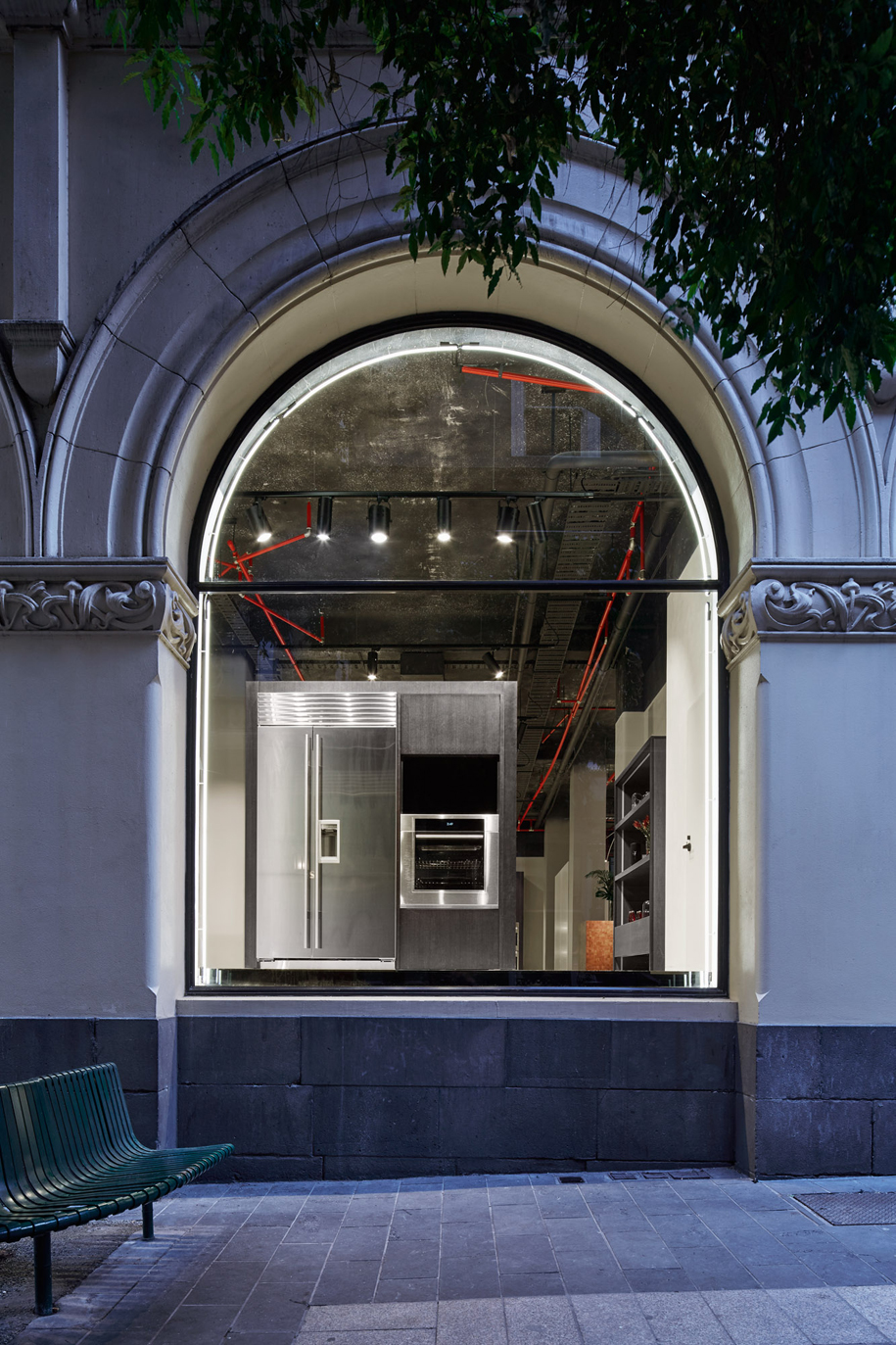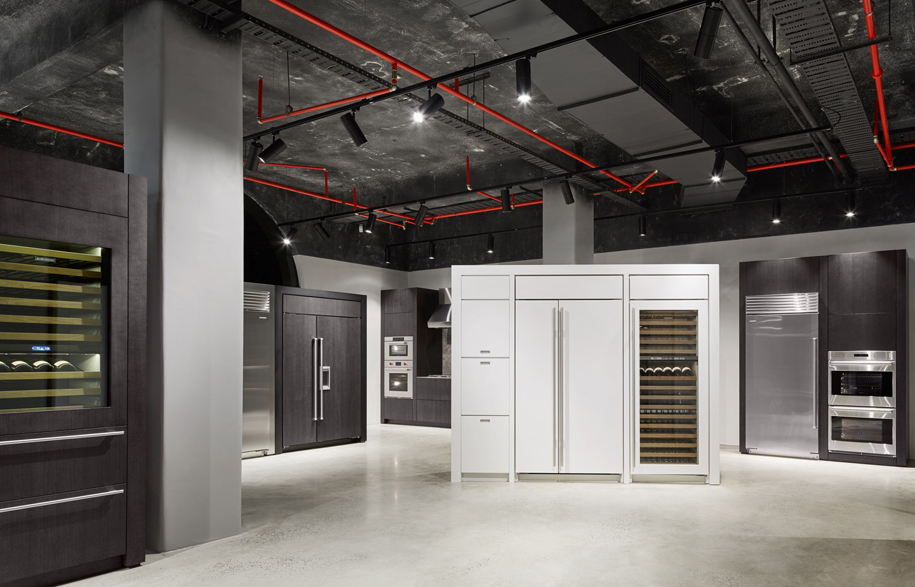 ---