The gastronomic pedigree of the Nahm restaurants is impeccable: the London branch is the first Thai restaurant in that city ever awarded a Michelin Star, and its Bangkok branch is once again celebrating awards by San Pellegrino and Acqua Panna as the 2nd runner-up of 'Asia's 50 Best Restaurants', and the 32nd ranked in the list of the 'World's 50 Best Restaurants'.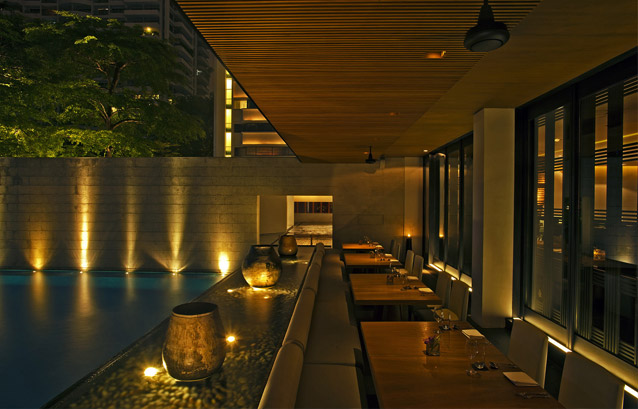 However beyond the restaurants' acclaimed culinary genius, the considered interiors of the venue in the Thai capital demonstrate how spatial design and food can waltz in perfect harmony.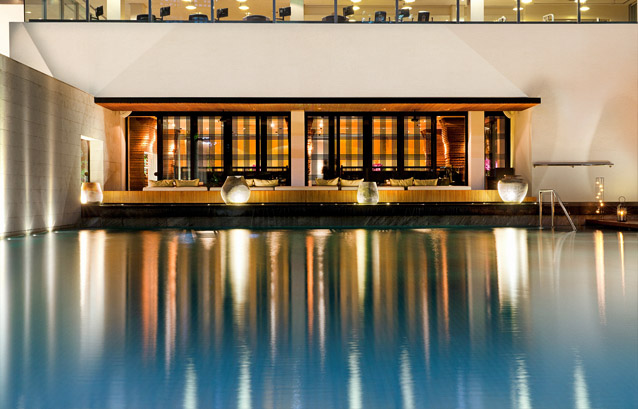 Nahm is located inside the Metropolitan Hotel on Sathorn Road, an interior space created by Atelier Ikebuchi, the 2009 designer of the year of the President's Design Award Singapore. This 112-seat restaurant with outdoor poolside terrace presents a warm, relaxed ambience that blends abstracted Thai motifs with a clean, cosmopolitan aesthetic. Artisanal Thai traditions of wood carvings, weaving, and murals are evoked in the textured, rusty-red Laterite brick columns, gold-leaf featured wall, hand-crafted wooden screens of weave-like design, and Thai silk of the modern upholstery.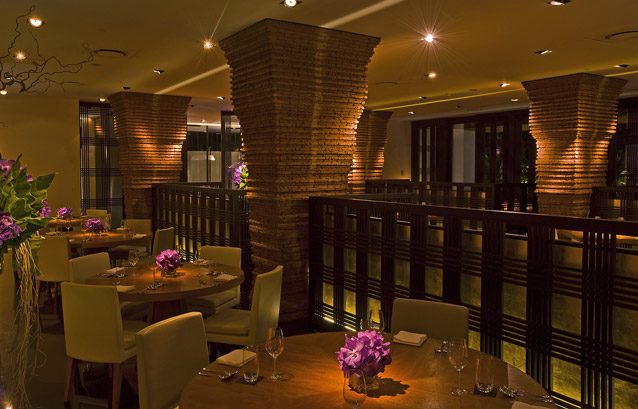 The combination of each visually striking component becomes absolutely justified once the food is served, as the interior design approach is faithful to how the food is presented. The canapé dishes, such as Londoners' favourite Ma Hor, revel in an interplay between each ingredient, and main dishes are not served as a singular entity, but rather as a precise combination of dishes that resonate once combined on the spoon, and are fleshed out by the fragrant rice cooked in jasmine water and pandan leaves.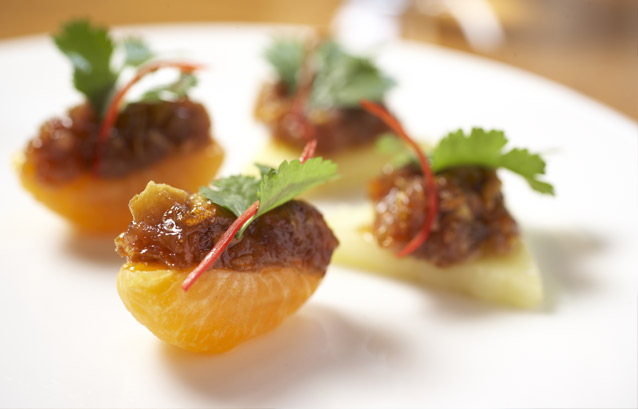 The ulterior motif behind the presentation, as chef Fernando points out, is that the profile of Thai flavours (sweet, salty, and sour) can then be individually highlighted and allowed to interact.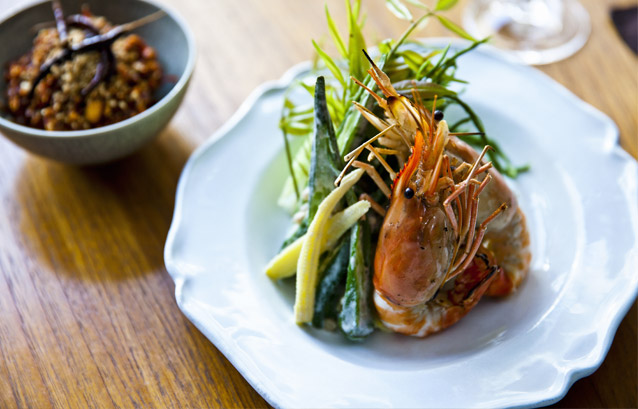 The tableware also has its role; the handpicked selection includes bowls from Thai artisan Pinsuwan Benjarong and celadon plates from local manufacturer Mengrai Kilns. The variety in shape and size of the tableware is intended to reflect the diversity of the textures and flavours of the food.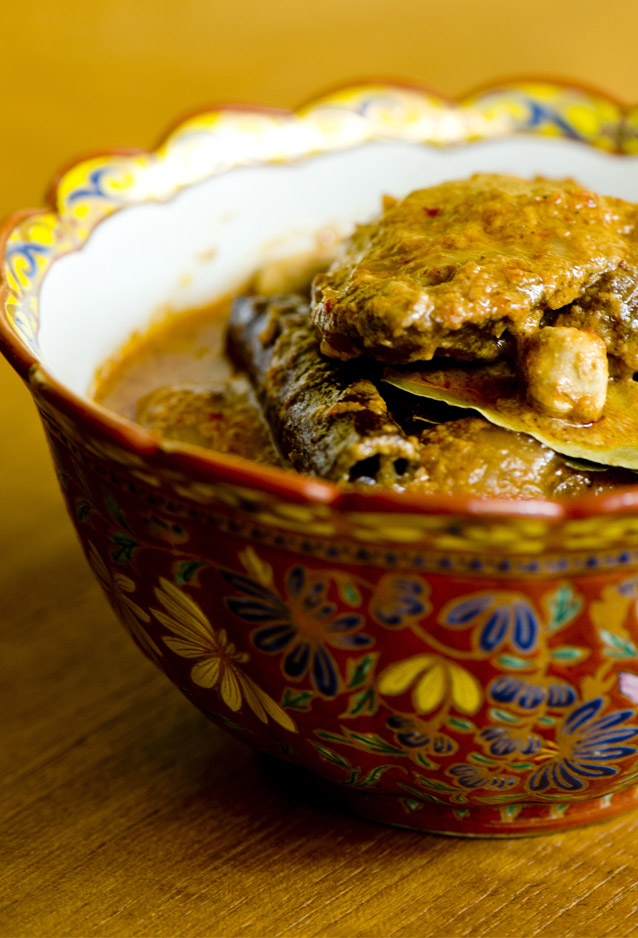 Coupled with this exceedingly considered and detailed approach to environment and presentation, the Thai family style of food sharing works wonders, encouraging a sense of openness and conviviality. 
Nahm Thai
comohotels.com/metropolitanbangkok/dining/nahm       
Tags: Interior Architecture, Interior Design
---