Contrary to first impressions, there's little difference between too much and too little. "Too anything and it's rubbish," you might remember comedian Ricky Gervais saying in an episode of his short-lived, well-loved sitcom, Extras.
Architecture that offers too much space, and not enough interior furnishings, falls just as short as architecture that doesn't take into account how the room will be used and the space available, presenting a cramped and claustrophobic interior.
Namly View House, in Bukit Timah, Singapore, sits front and centre in the middle of the spectrum – to a stunning degree. The project team at Wallflower Architecture + Design have created a residential building that speaks equally to generous spaces and absorbent furniture and furnishings.
Expansive rooms are balanced out by sleek corridors while warm timber runs the length of the floors, then continues out the to exterior by way of sun screens that offer a rhythmic concealing and revealing according to the varying demands of privacy, light and view.
The steep topography of the site, large trees, and low roofline afford enviable, and at times panoramic, views of the surrounding raintrees. This is further explored in an open deck that allows for a seamless and subtle transition from the interior to the exterior on the raised ground floor.
Namly View House by Wallflower Architecture + Design is designed as a series of spaces that embrace the surrounding raintrees, using time-tested, passive-cooling design strategies.
Wallflower Architecture + Design
wallflower.com.sg
Photography by Marc Tey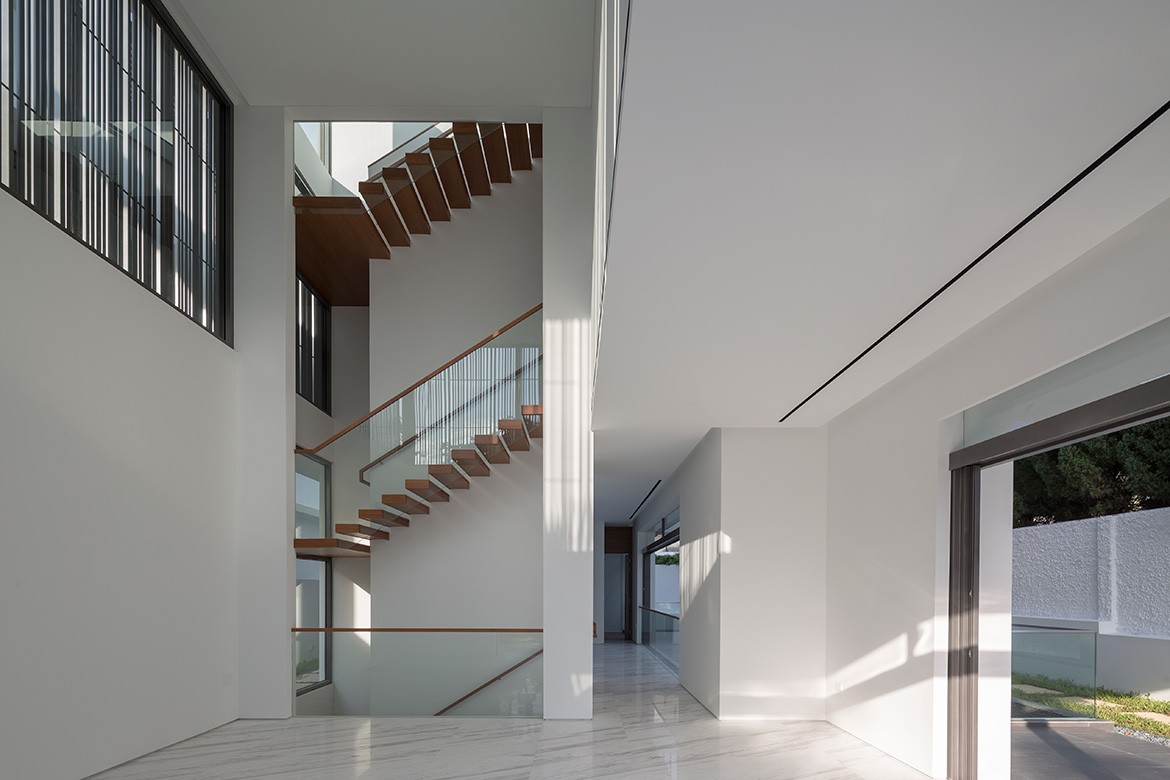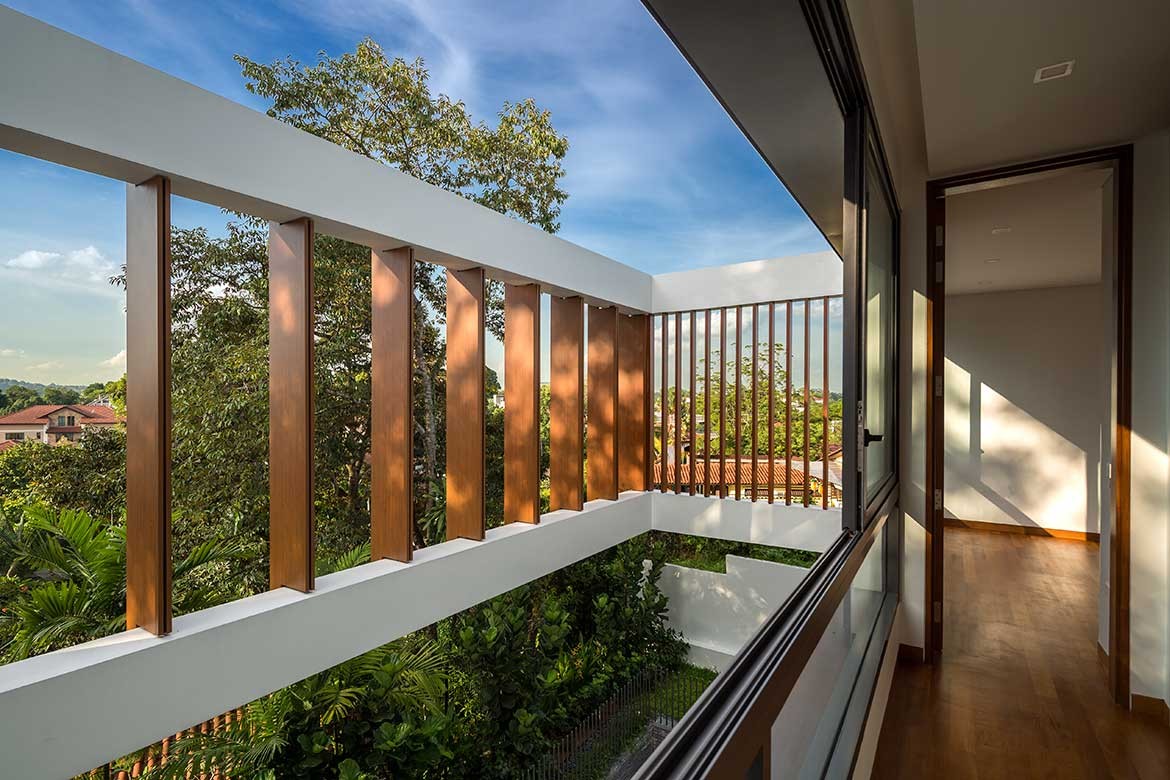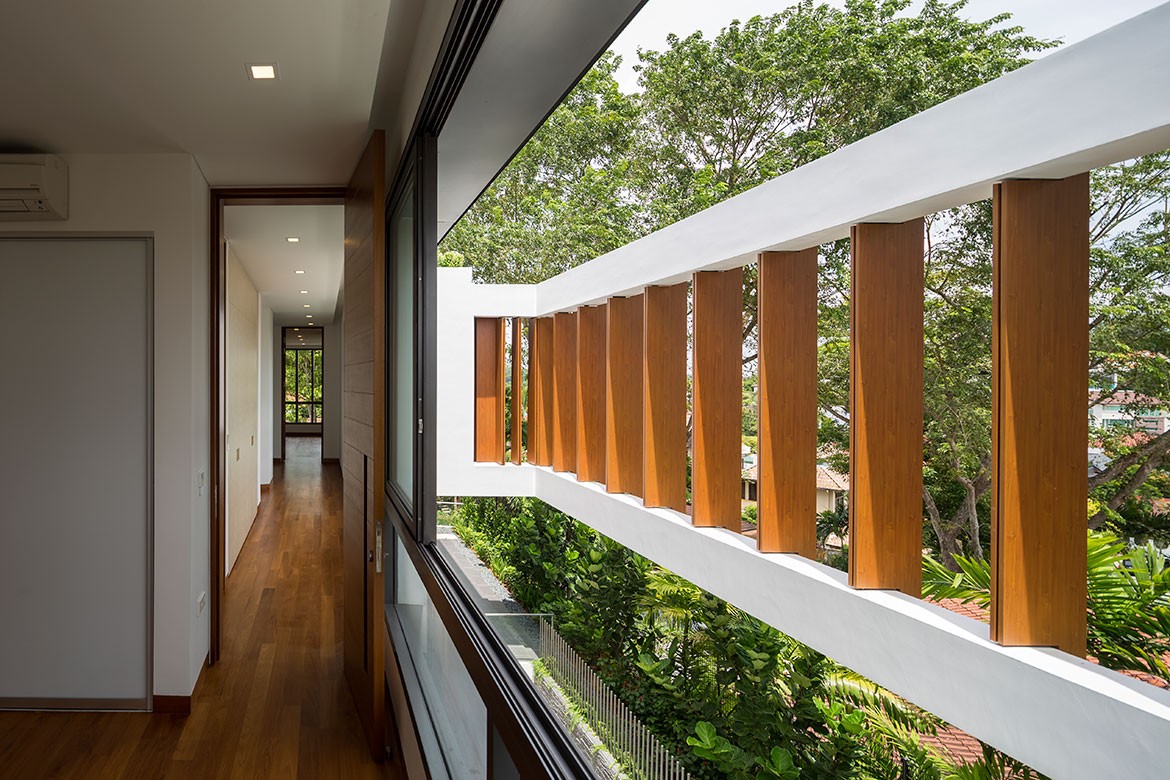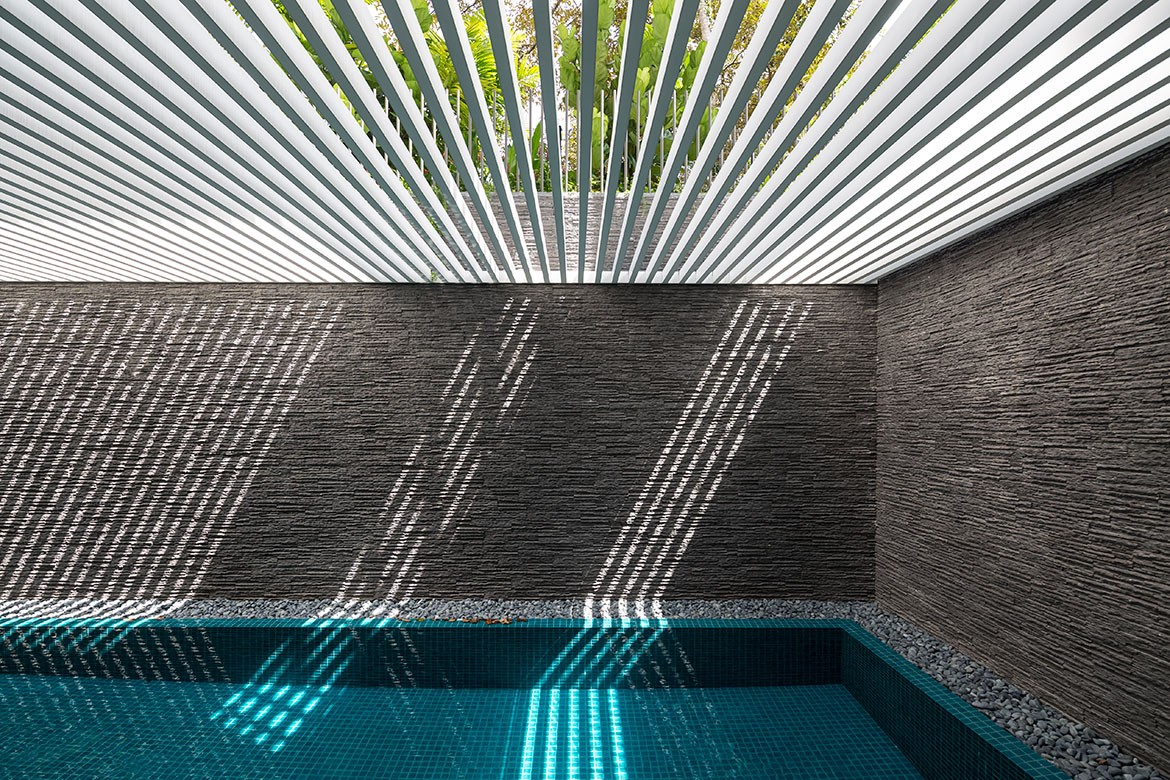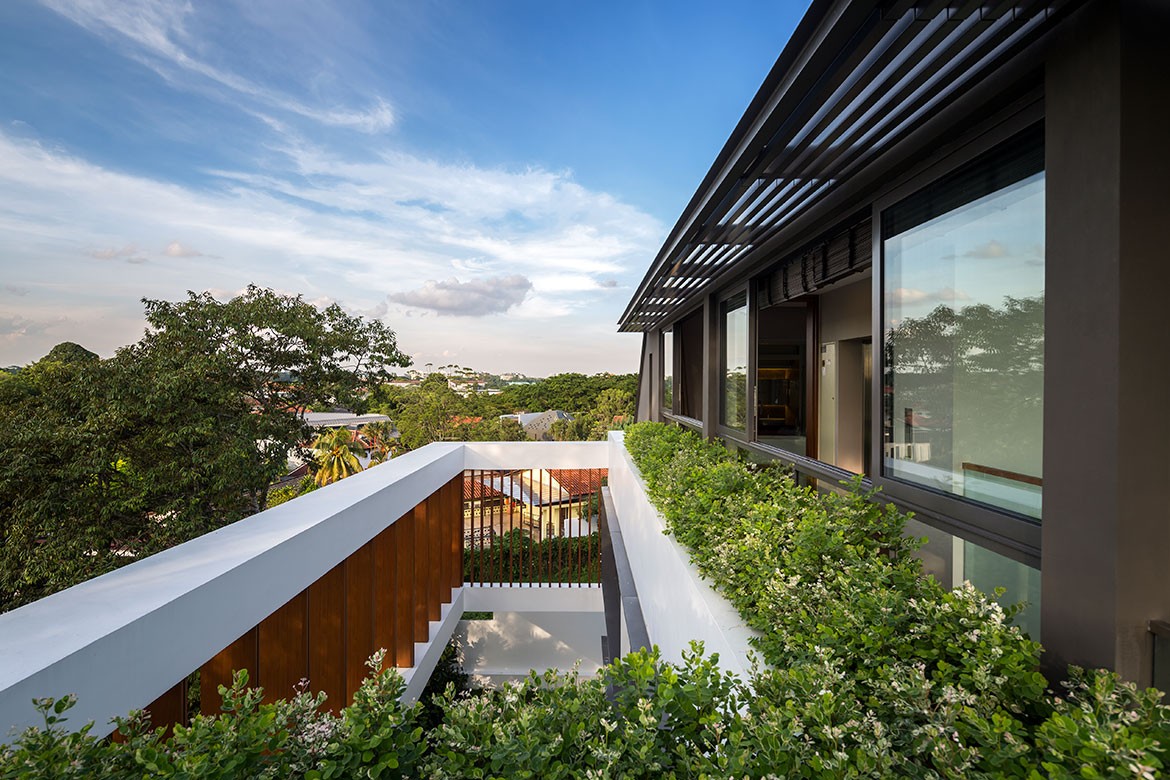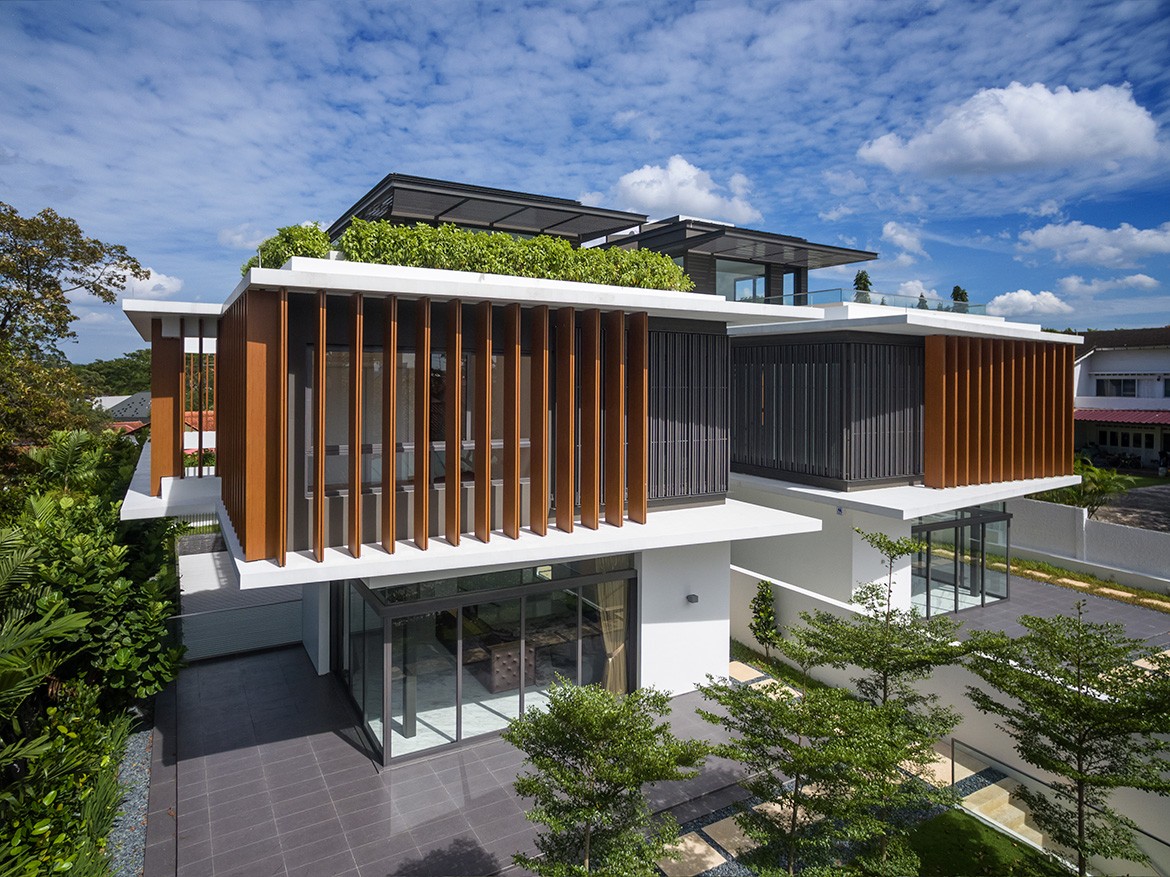 ---