Located on the historic Napier Street in Melbourne's Fitzroy stands an imaginatively rejuvenated Victorian cottage. Now exhibiting contemporary flair and ingenious design answers – thanks to architects Peter Mills and Craig Gorman of architecture firm Mills Gorman – this single-fronted Victorian cottage retains all the intimacy and warmth of its prehistory with new super-added confidence and buoyancy.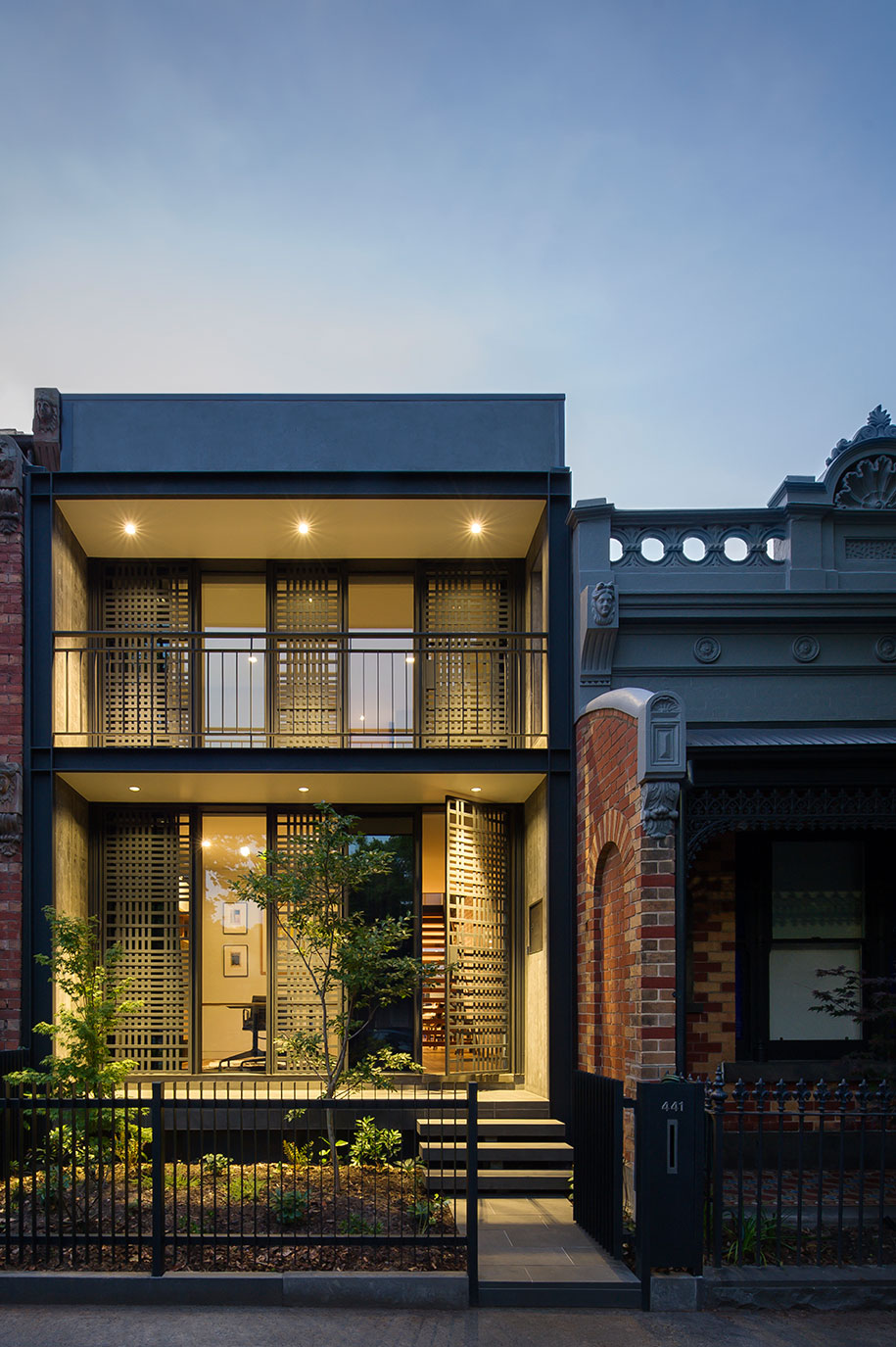 Home to an in-demand interior designer, the house is carefully and subtly designed as its own memoir. With original brickwork forming a feature spine, a vein of the structure's history runs through the house and garden walls. A motif of blackened steel tracks the industrial past of nineteenth-century Fitzroy, and bespoke woven strap screens on the dwelling's façade hint familiarly at vertical window proportions seldom popular these days, but that our great-great-grand parents would distinguish all too well. Intelligently designed vistas run between rooms of the property and its courtyard gardens to individually nod to different periods of the home's past.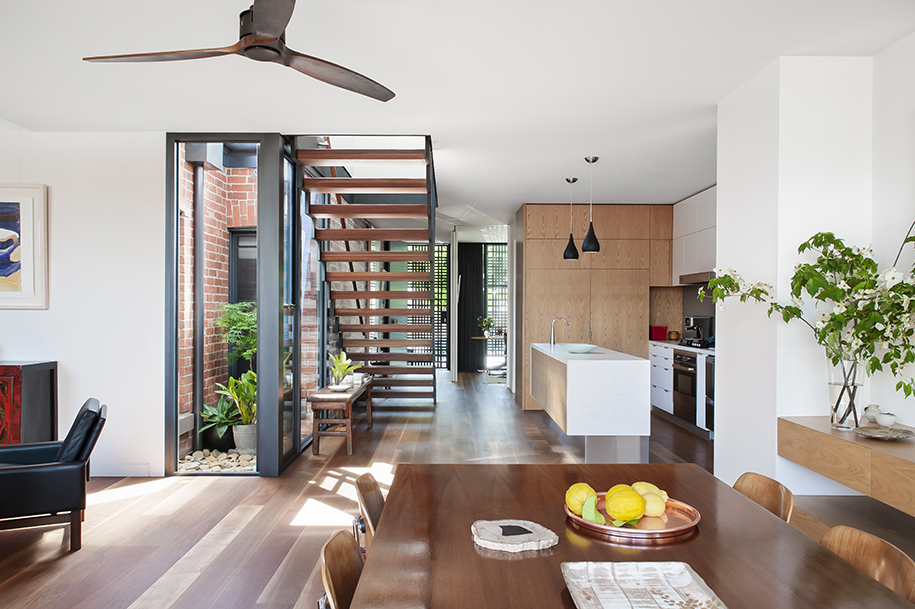 A custom firebox, a laser cut staircase and woven façade screens provide a modern contrast and sense of openness and light streaming through the Victorian skeleton of the residence. Designed to provide a flexible and sustainable environment for living and working, the redevelopment sits side-by-side with the original cottage. From inside, however, the new layout reveals itself: only the front three rooms were retained and refurbished. Beyond this, the new dwelling stretches to the rear, wrapping around the cottage and extending upwards, giving the property a new vertical dynamic that responds to the rhythm of neighbouring double-storey terraces.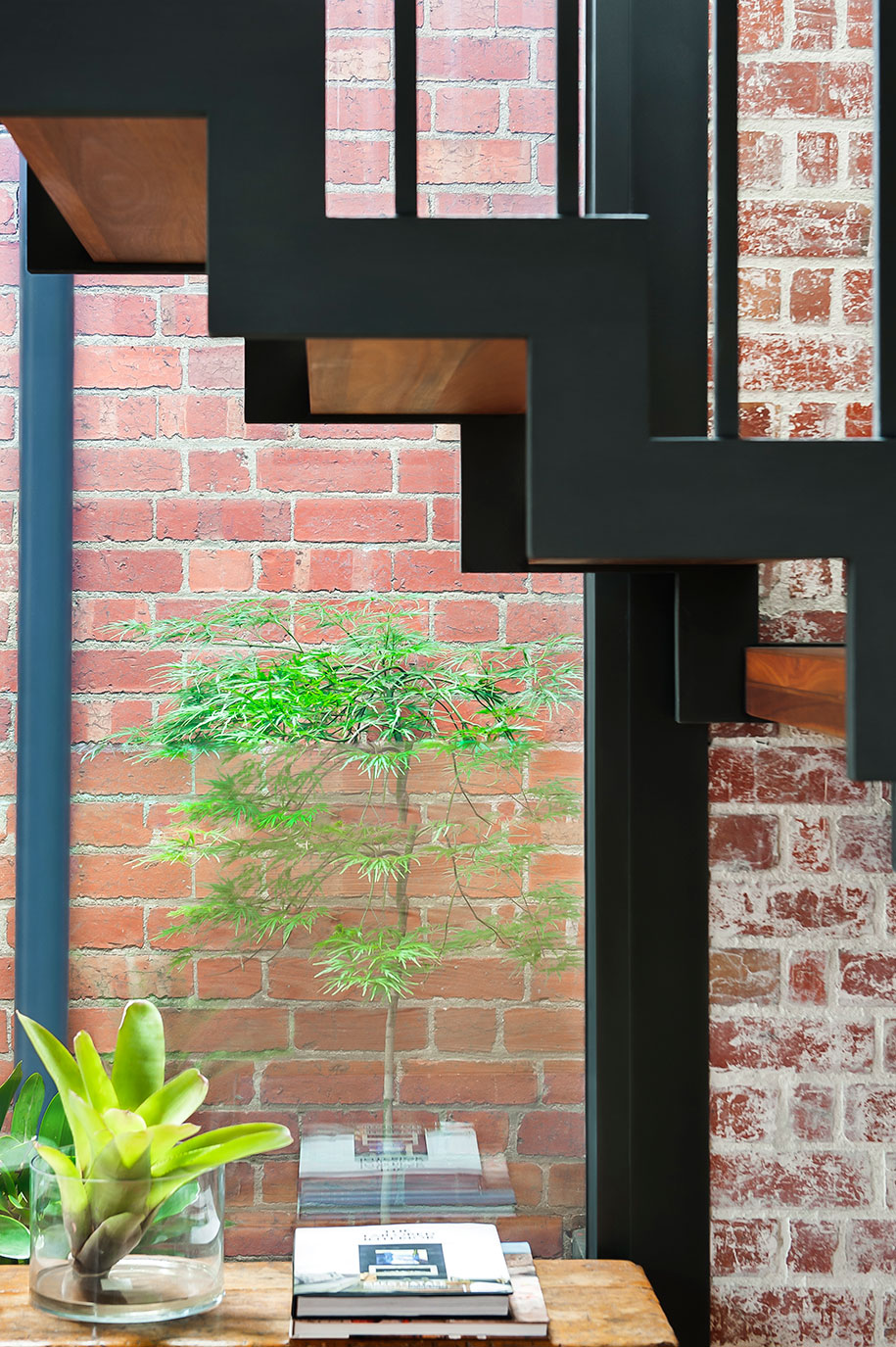 The muted tonal scheme purposefully appropriates the pre-existing palette, designed so as not to overwhelm the distinctive handsomeness of the Victorian streetscape. Always with this deliberate empathy and consideration in mind, the design aspires toward historical preservation and ecological sustainability. Solar panelling, an underground water tank, low energy fixtures and fittings, low VOC and the use of only the most local materials allowed this project to be both environmentally holistic and historically conscious.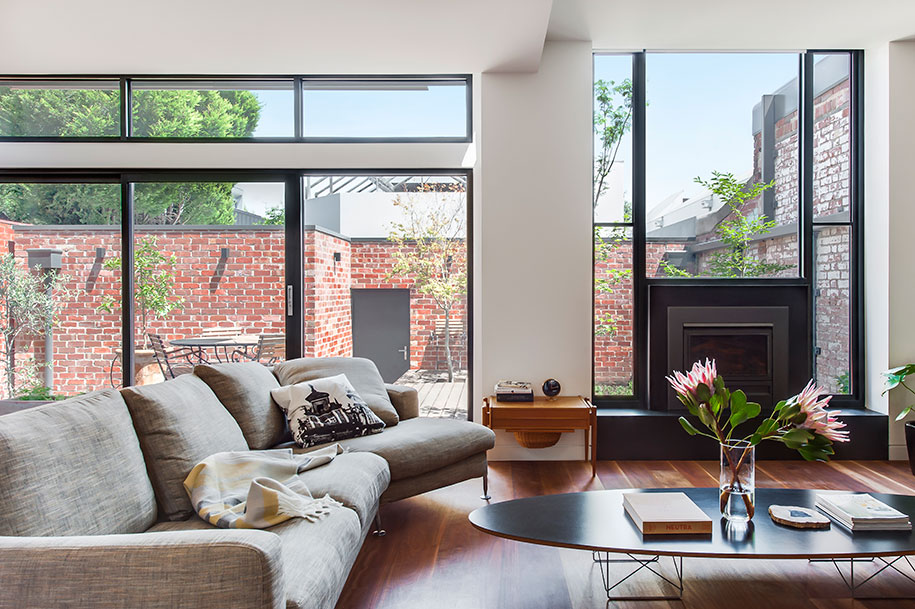 This co-ordinated and proactive design bears the characteristic hallmark of the Mills Gorman approach: collaborative and interactive design solutions that have brought architectural innovation to many constructions and sectors including residential, commercial, hospitality and entertainment environments.
Mills Gorman
millsgorman.com.au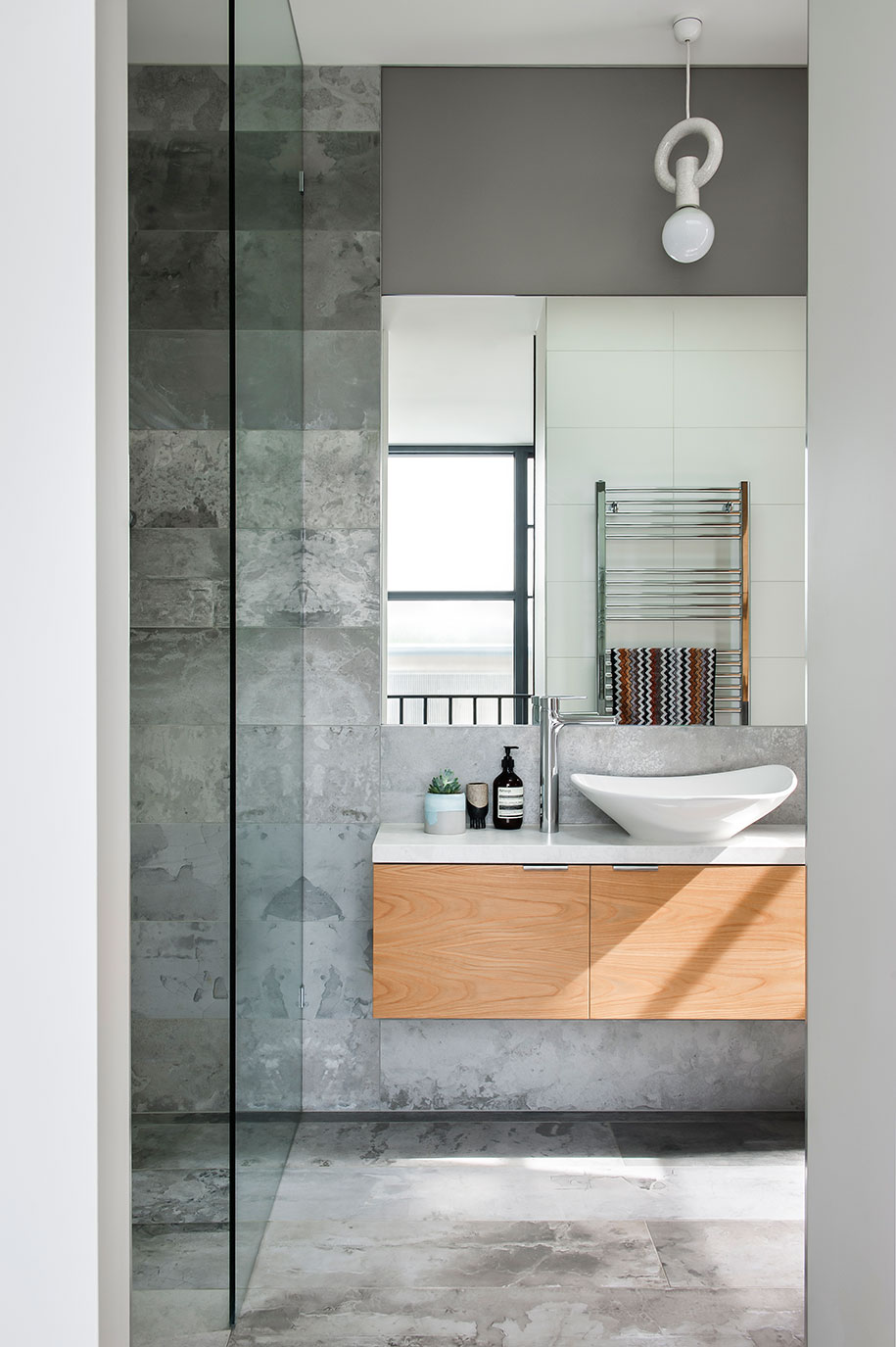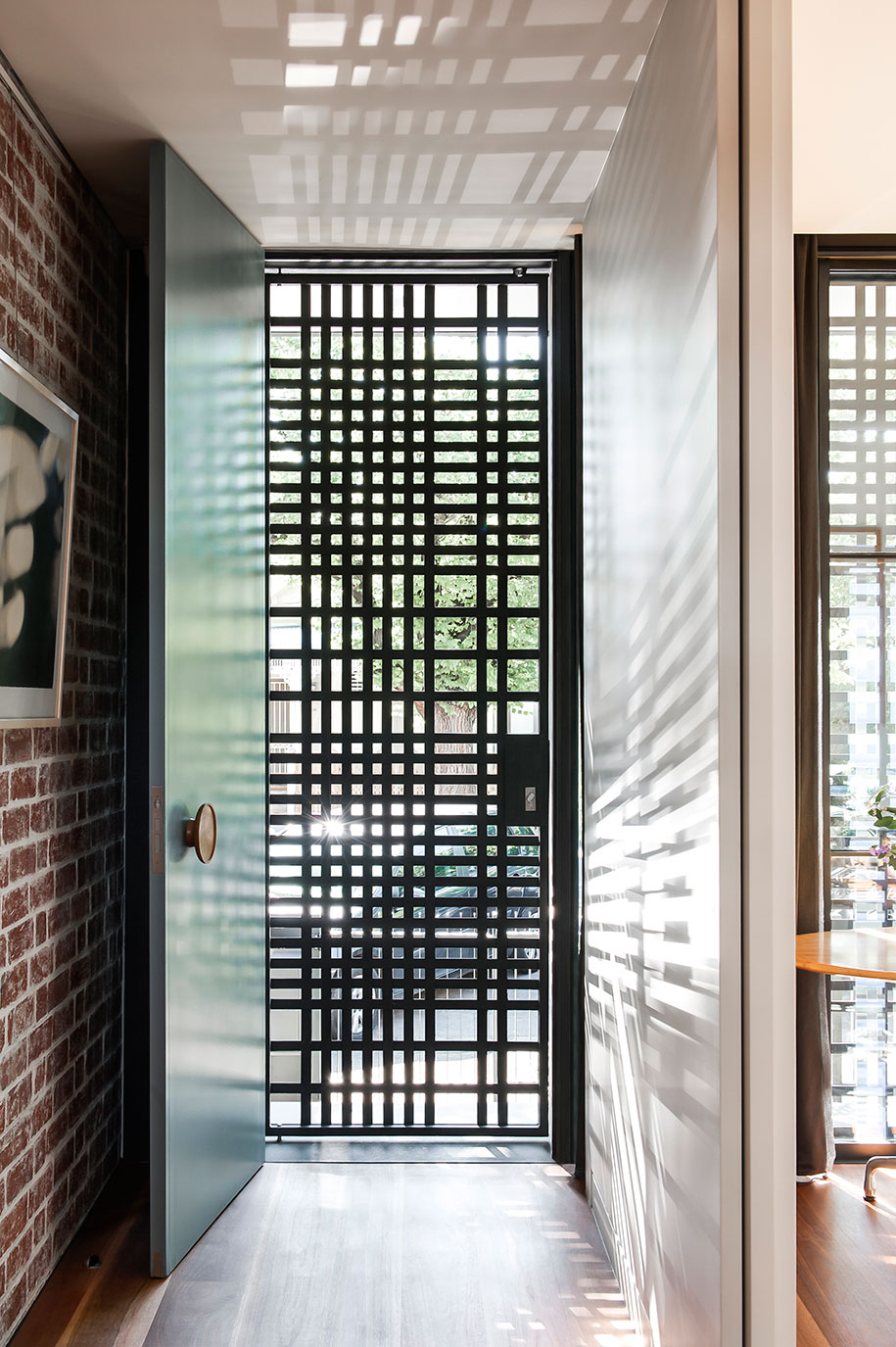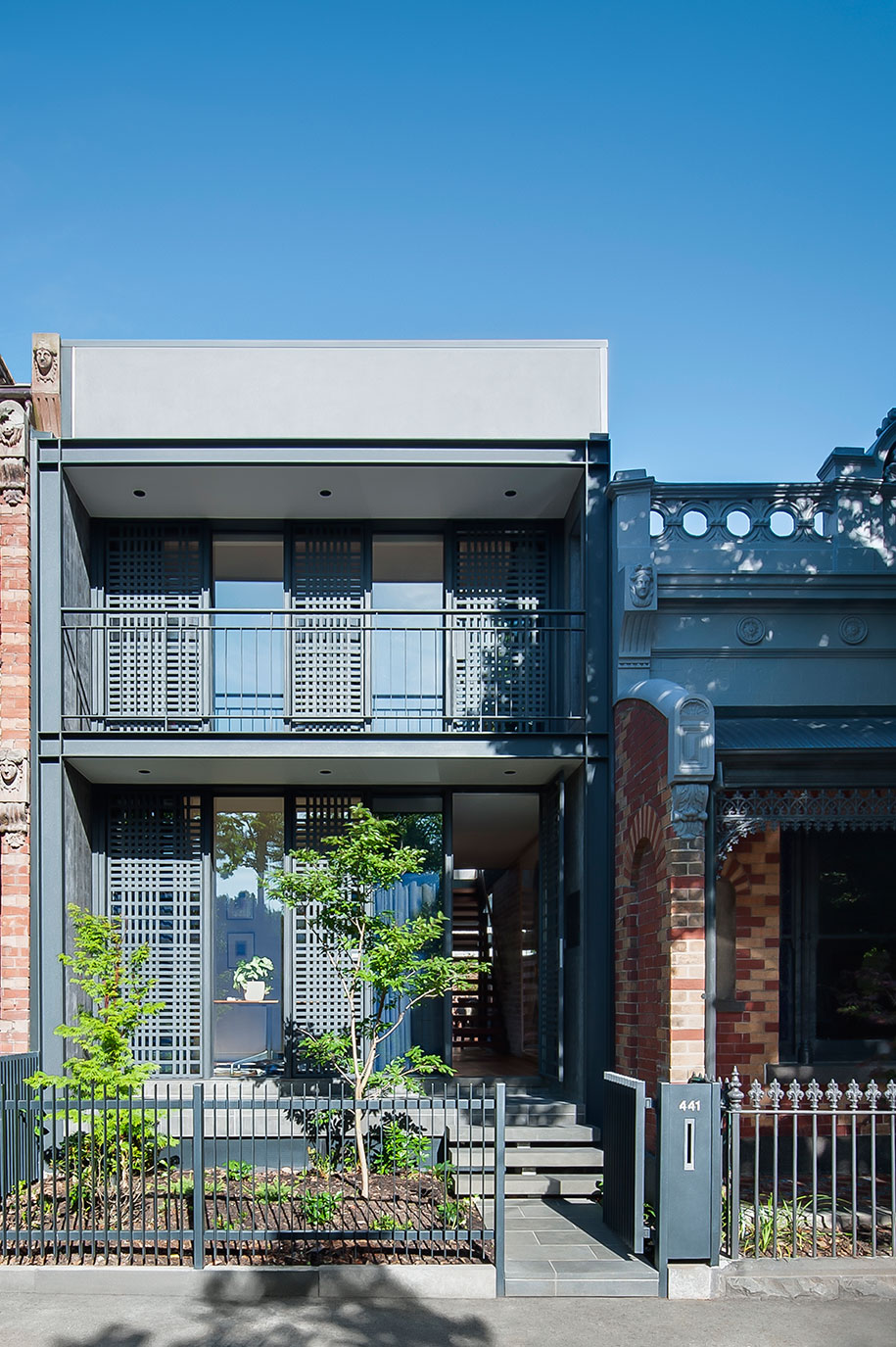 ---