The latest instalment for Market Lane Coffee, a Melbourne-based specialty coffee company, the Faraday Street coffee shop sustains the brand's refined yet playful aesthetic.
With 18 square metres to work with, Design Consultant Sarah Trotter (of Hearth) was faced with the challenge of including all the necessary components without having the space feel cluttered. "We tried to keep things generous and open at Faraday St" she says, "so that baristas aren't crammed into the space nor is the customer, despite its small size". Luckily the relatively generous ceiling height expands the volume, and the large window onto the street accesses abundant natural light. To complement these, Trotter focused on a bright, not overly ornamented colour and material palette. With off-white walls as a backdrop, the simple volumes of the American Oak joinery create refined, functional surfaces and display areas where the store's retail items can stand out. The richer, darker paint applied to the threshold interrupts the blonde/white schemes, whilst being balanced by light admitted from the doorway.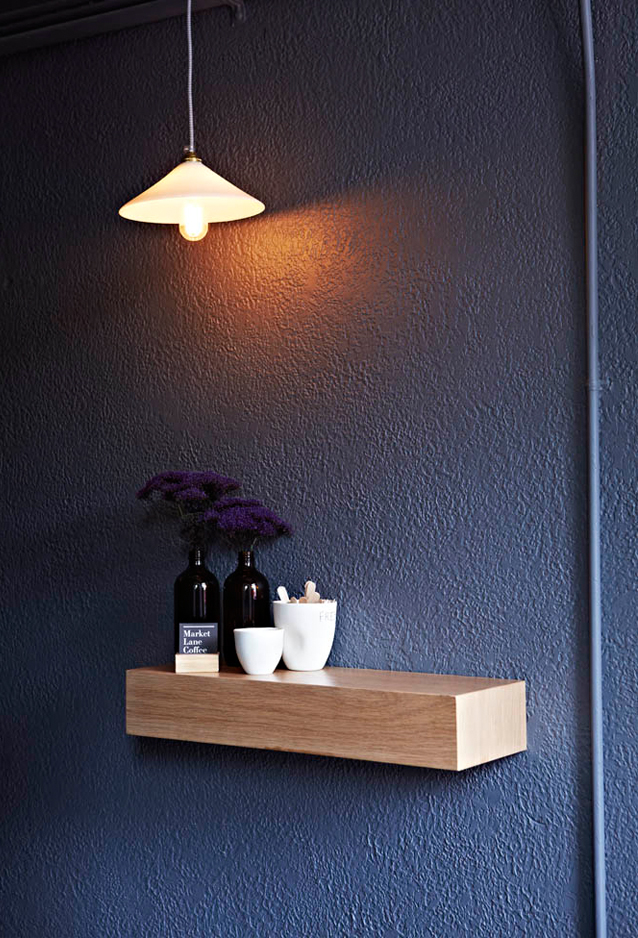 The deco-esque splashback tiling adds a welcome flourish to the interiors, and the somewhat imposing black marble-clad fireplace is softened by coffee-related decorative items. The majority of fittings were sourced second hand, reducing costs while resonating with the Victorian heritage of the building.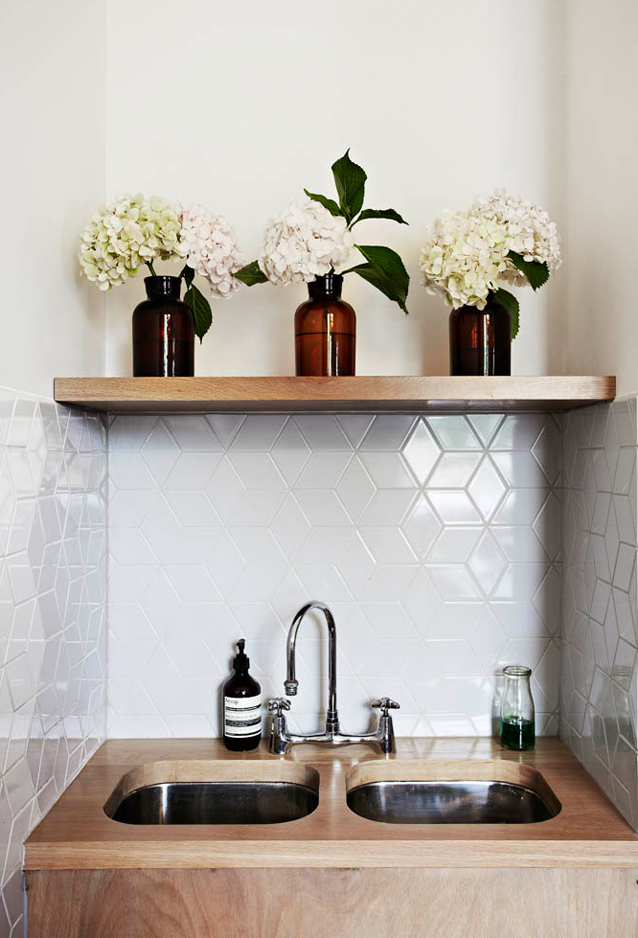 A further consideration when designing for such small confines was how the space would function, as a casual, intimate interaction between staff and clients was desired. A major element in this was capitalising on using the window to allow people on the street to order, linger and chat in the public space. To this end the bottom sill of the frame was lowered and clad in steel, positioning it at perfect 'elbow-resting' height while avoiding the barista having to stoop too far. Internally, the low profile of the espresso machine and counter reduce the division between staff and clients and allow the barista to see and converse with customers.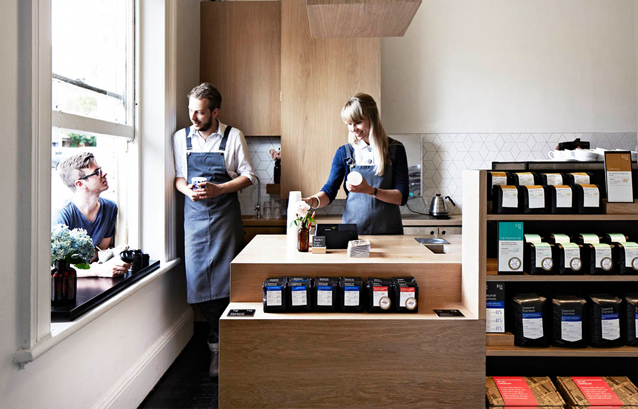 Between its attractive look and inviting feel, the coffee shop integrates seamlessly into the suburb's fabric; as owners Fleur Studd and Jason Scheltus say, "Carlton has always had a very strong espresso bar culture … and we were very keenly focused on bringing back some of that culture, but in a new way. It's a really lovely community and we are so excited to be a part of it."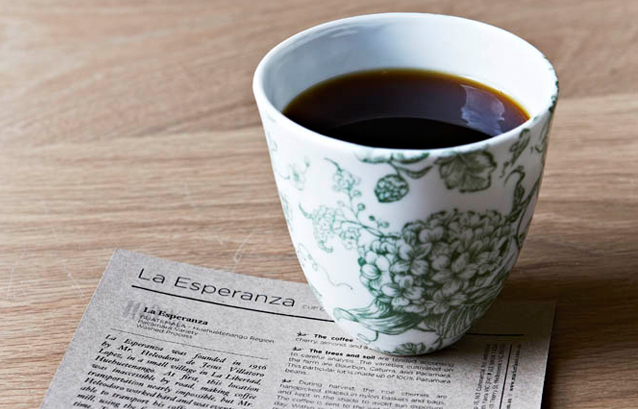 Photography: Armelle Habib
Joinery: Arteveneta (American Oak, Plywood, wax finish)
Tiles: Academy Tiles (Cube)
Paint: Porter's Paints ('White Rhino' Eggshell Acrylic)
---