When David and Nicole Neal purchased their house in Glen Iris, Melbourne, they knew they wanted to create an interesting family home spacious enough to comfortably accommodate their family of five, while also feeling intimate and cosy. And because the family love to spend time outdoors, connecting the living spaces and back garden were paramount to the renovation. They engaged Emilio Fuscaldo and Imogen Pullar of Nest Architects and have great praise for their architects' collaborative spirit. "We took inspiration from our clients so that the finished product is a reflection of them and a backdrop to their lives," says Emilio.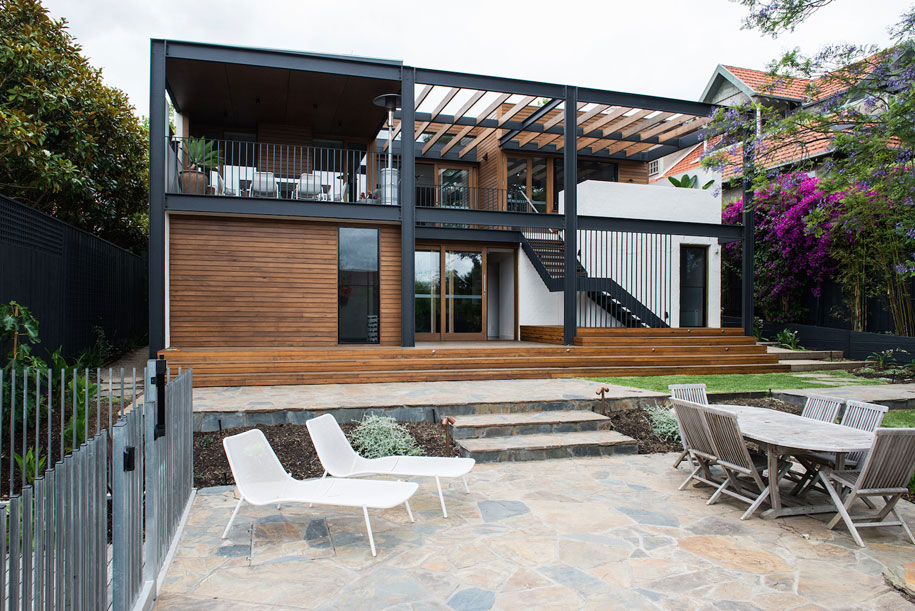 The original late-1960s house had a large footprint, but a "rabbit warren of small bedrooms and out-dated living spaces," Nicole says. However, unlike the neighbouring heritage-listed Edwardian villas, it had a flat roof, low-slung design and strong horizontality worth preserving and celebrating. Thus, Nest did only subtle modifications to the front façade, including bagging the original burgundy bricks and applying perforated metal screens across window openings and into sections of the front wall, obscuring and revealing views respectively.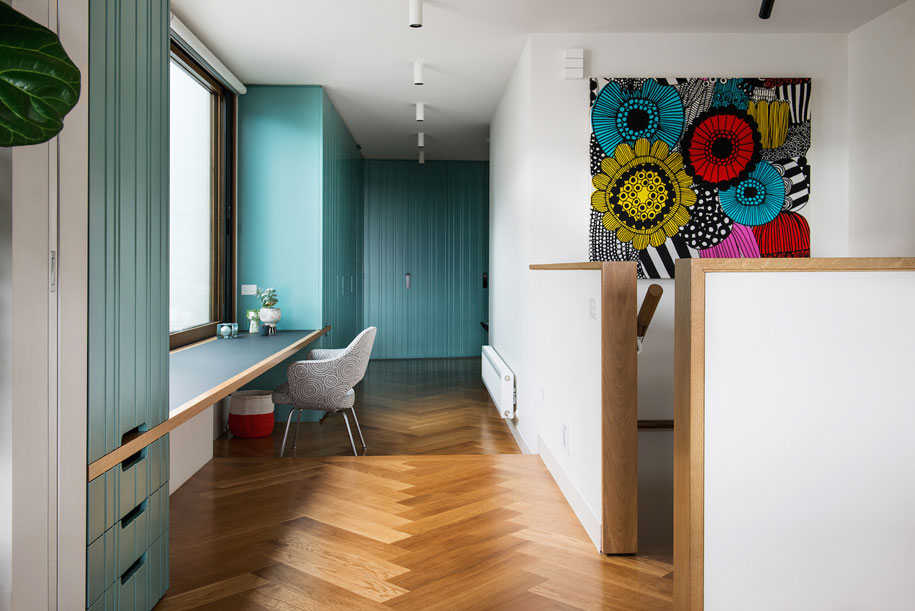 Inside, a large open-plan space upstairs with living, dining and kitchen spreads east to west and flows directly onto a slate-paved balcony. Upstairs also accommodates the master bedroom, which has a new internal courtyard for "northern light and a private outdoor space," Emilio says. The bedrooms and playroom are downstairs and have protruding steel boxes that function as study areas within the rooms. To fit the Neal's lifestyle and way of living, an external staircase allows for easy access between the upstairs living areas and large landscaped garden (courtesy of Fiona Brockhoff Design) and pool below.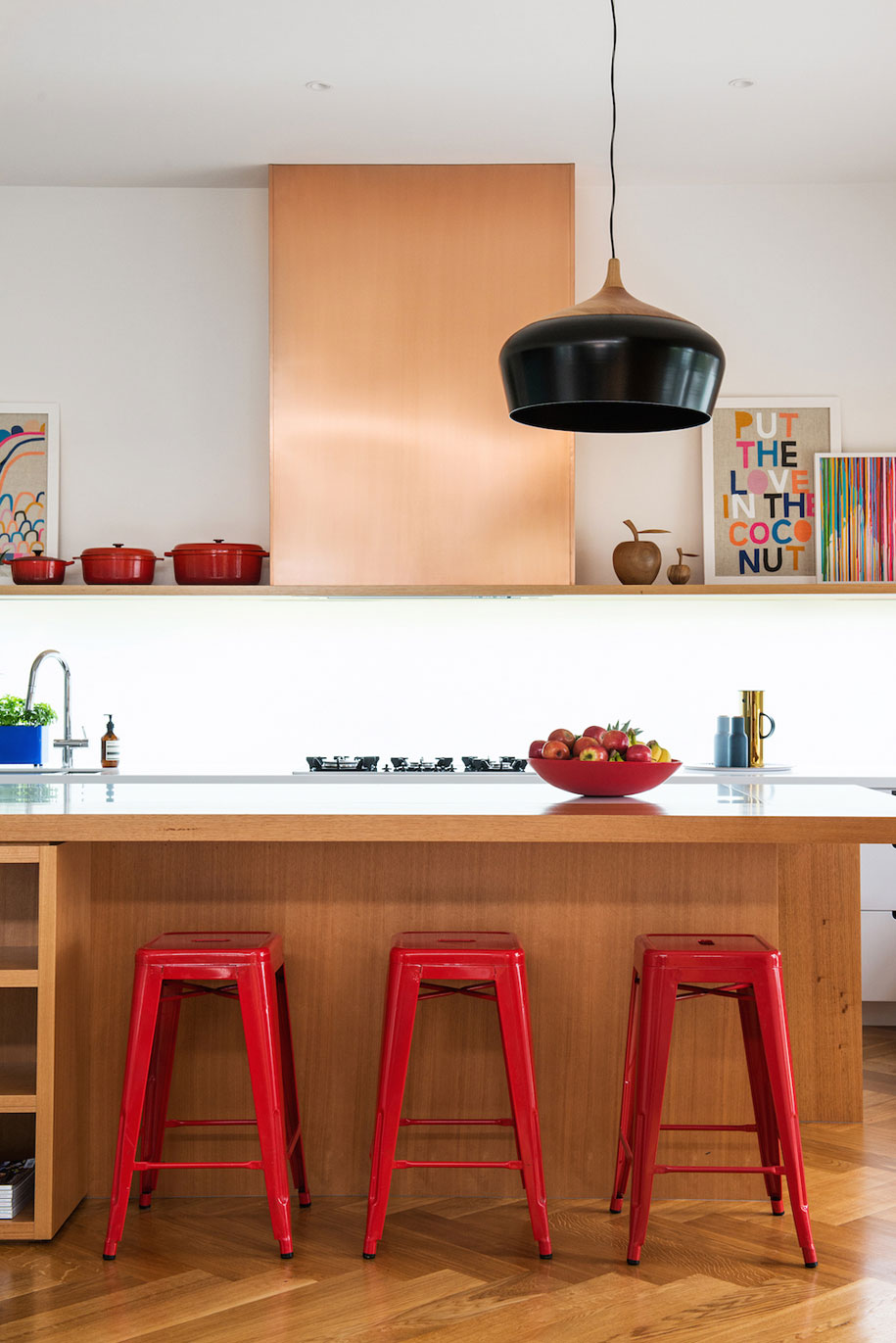 Timber-lined walls enhance the sense of flow and connection between the interior and exterior and also influence the colour palette. "We're always trying to push our clients to use colour and Nicole and David were really up for it," Emilio says. "We wanted to build in joinery to punch off the white walls and become strong features of the house;" and dark green and dusty blues against light ash and oak timber "helps tone down the joinery by making it playful and fun," he says. In this spirit, blue-green Pirelli rubber trickles down the stairs like water; dark-green joinery has custom scalloped door panels that mimic the folds of soft fabric; and Martinique Wallpaper in the ensuite brings the lush outdoors inside. "The colours make the house feel fresh and light," Nicole says. "You can't help feeling happy and relaxed in the house."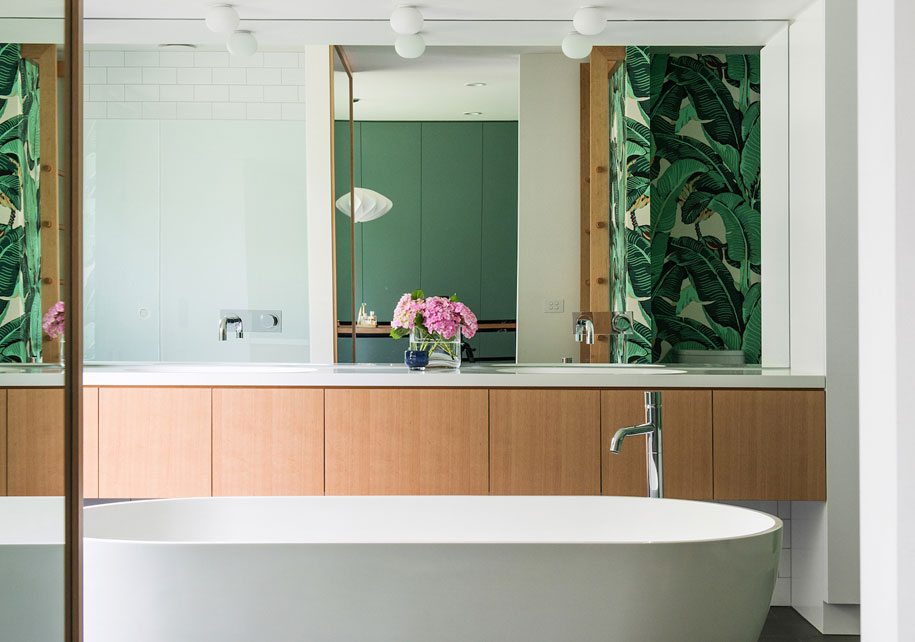 The end result is a wonderful family environment. "The mix of colours and materials make our house feel warm, inviting and homely, and the living spaces contribute to the great ease in which we, as a family, can live in this house together," Nicole says.
Nest Architects
nestarchitects.com.au
Photos by Lauren Bamford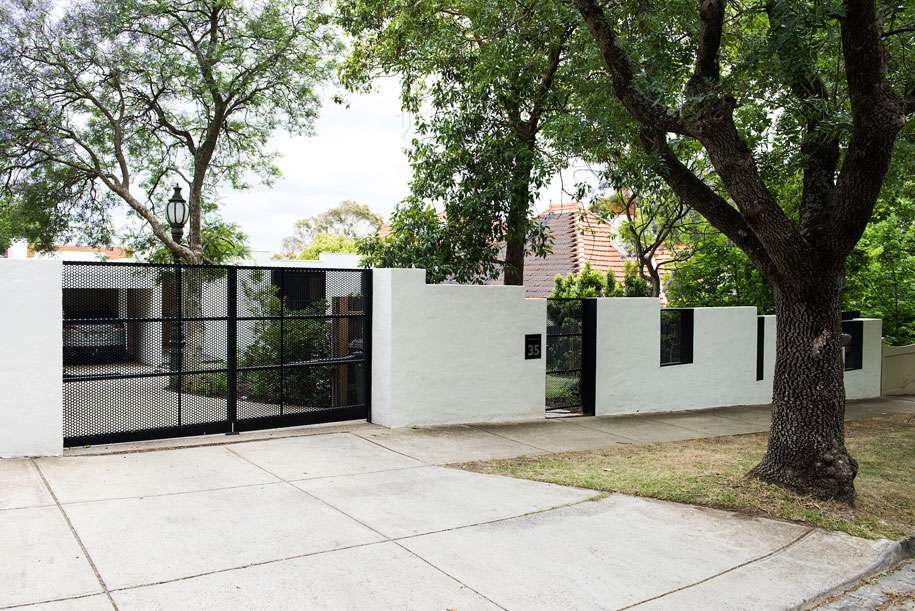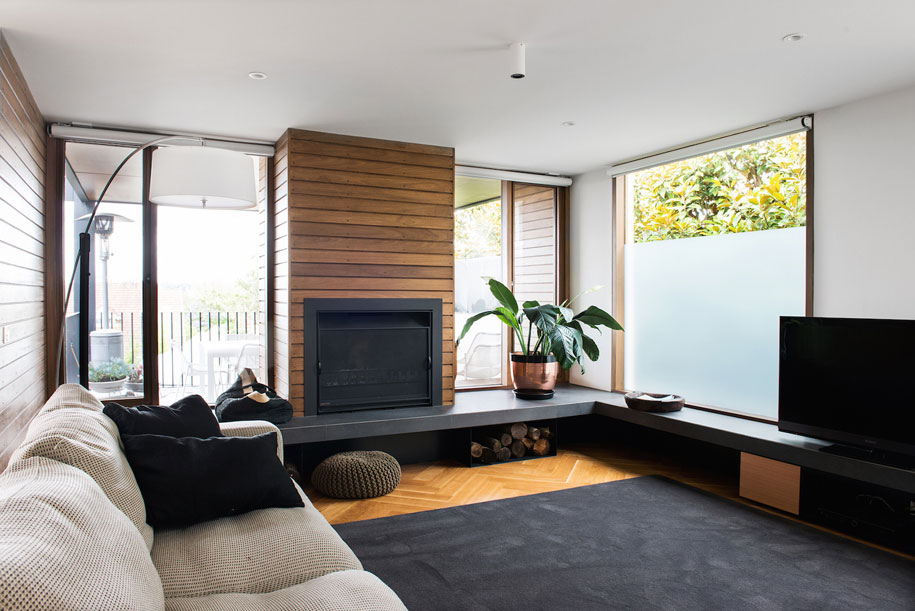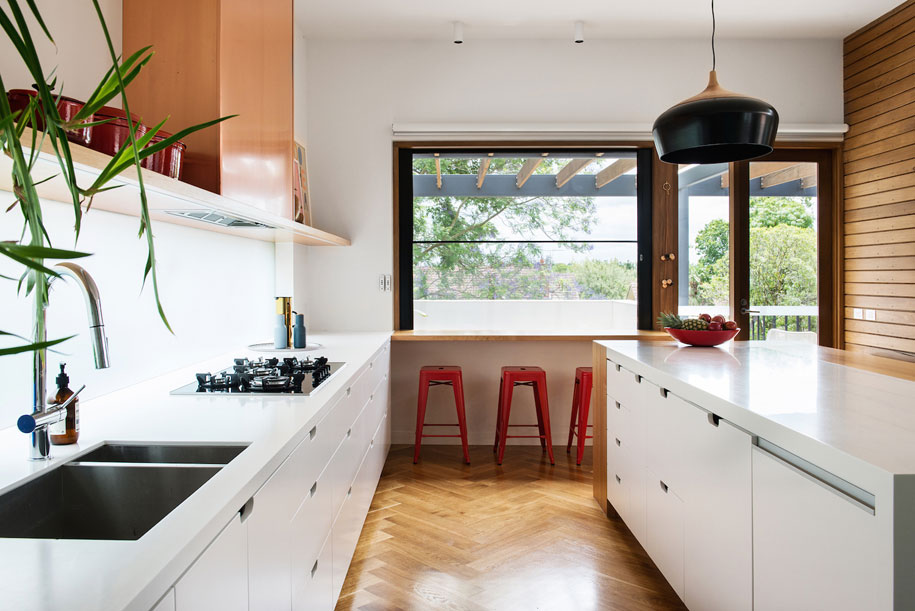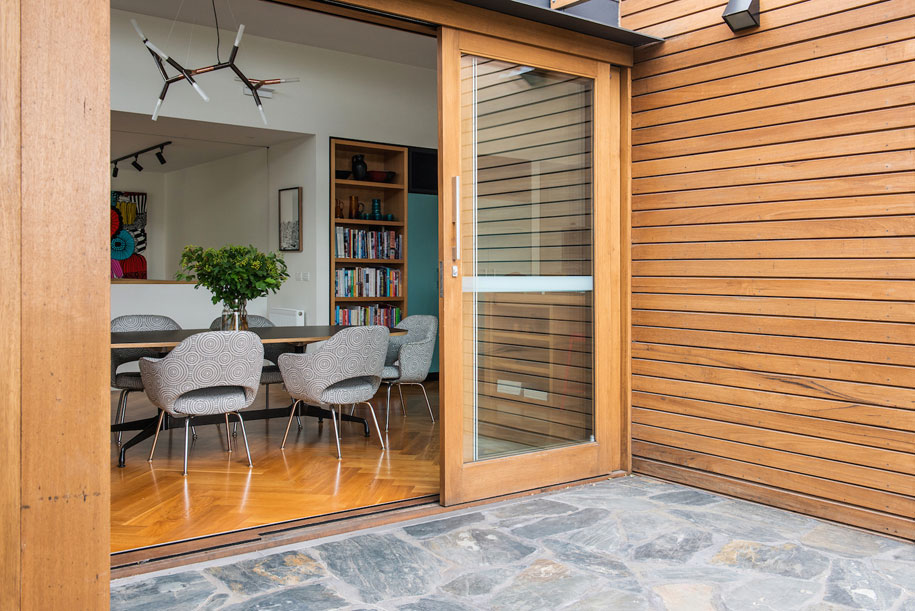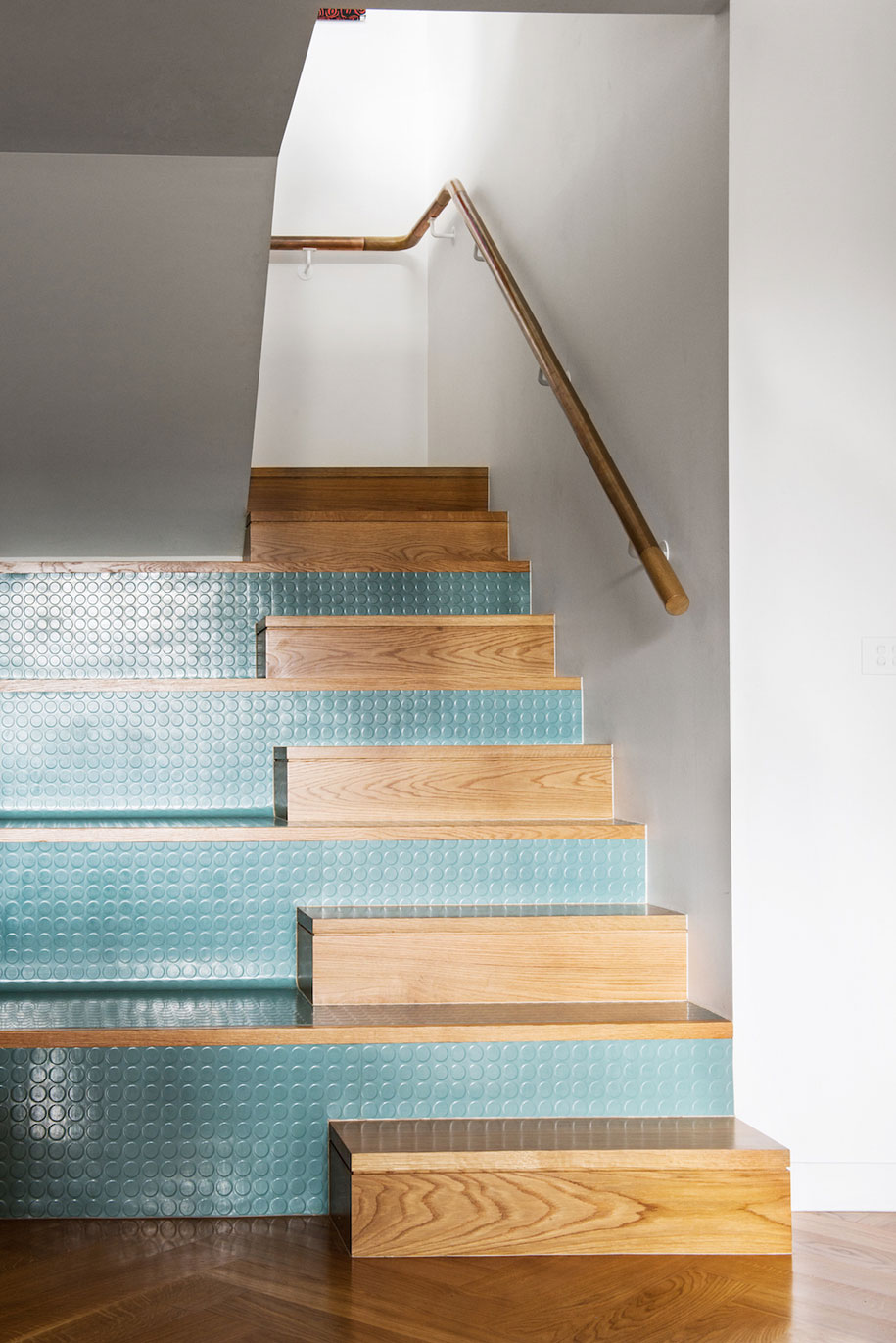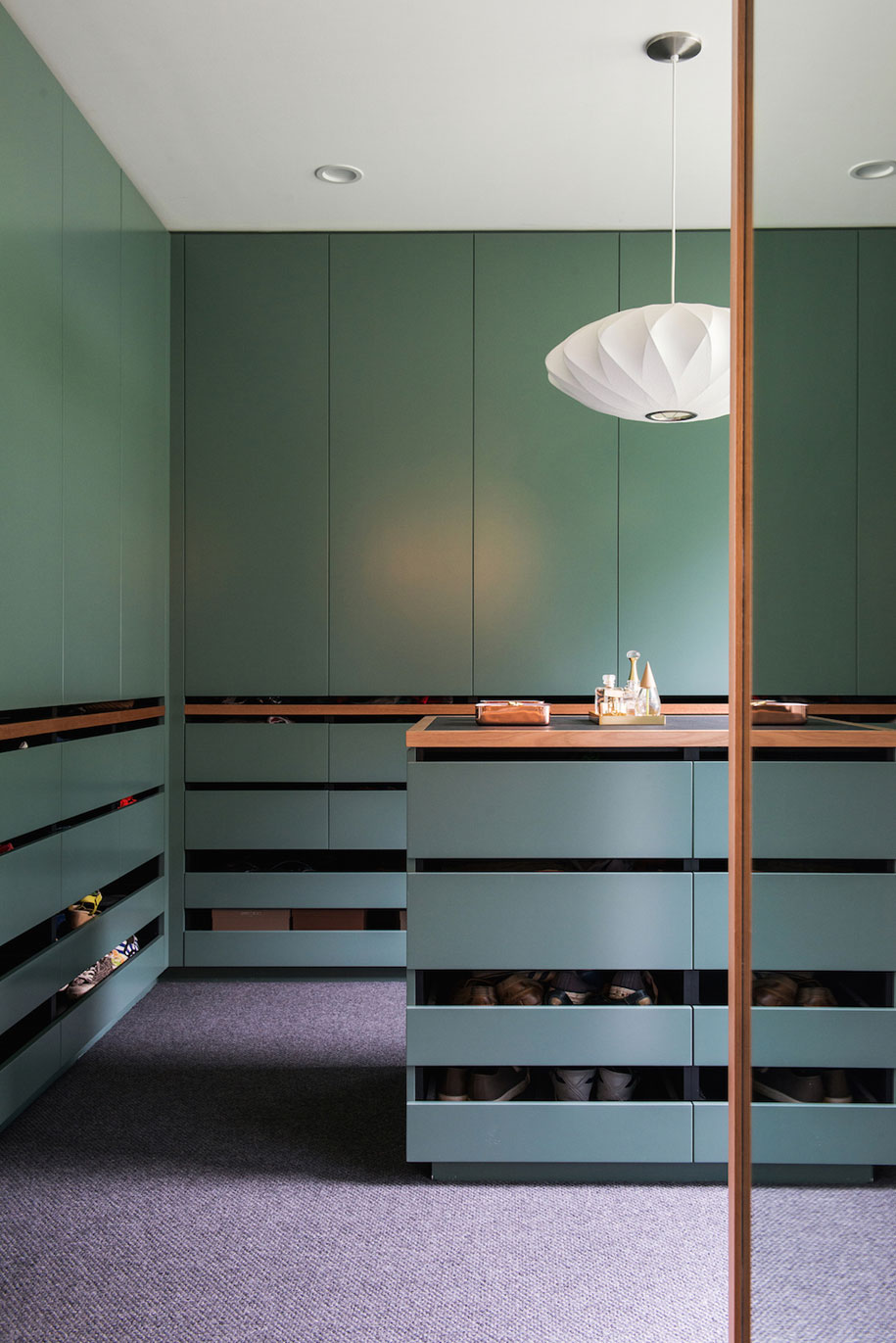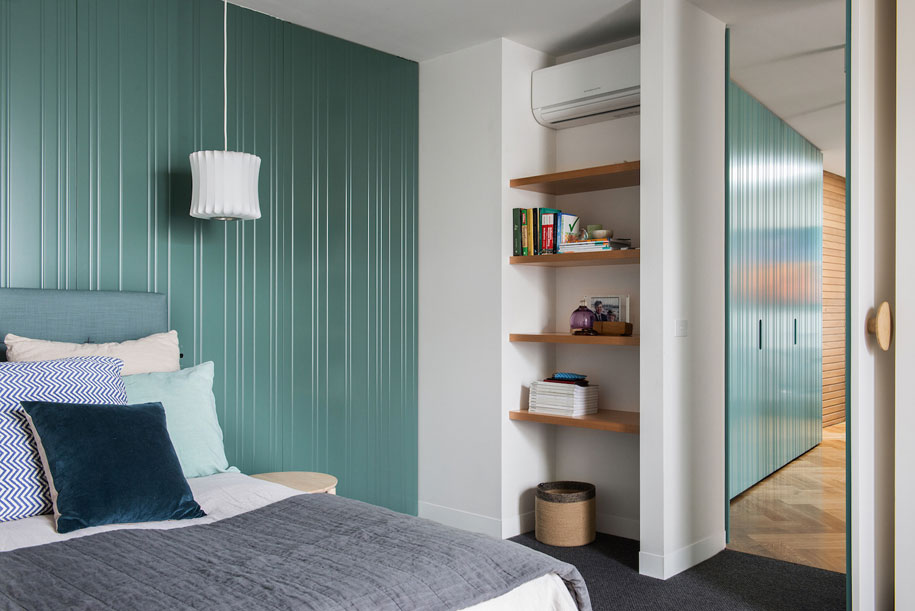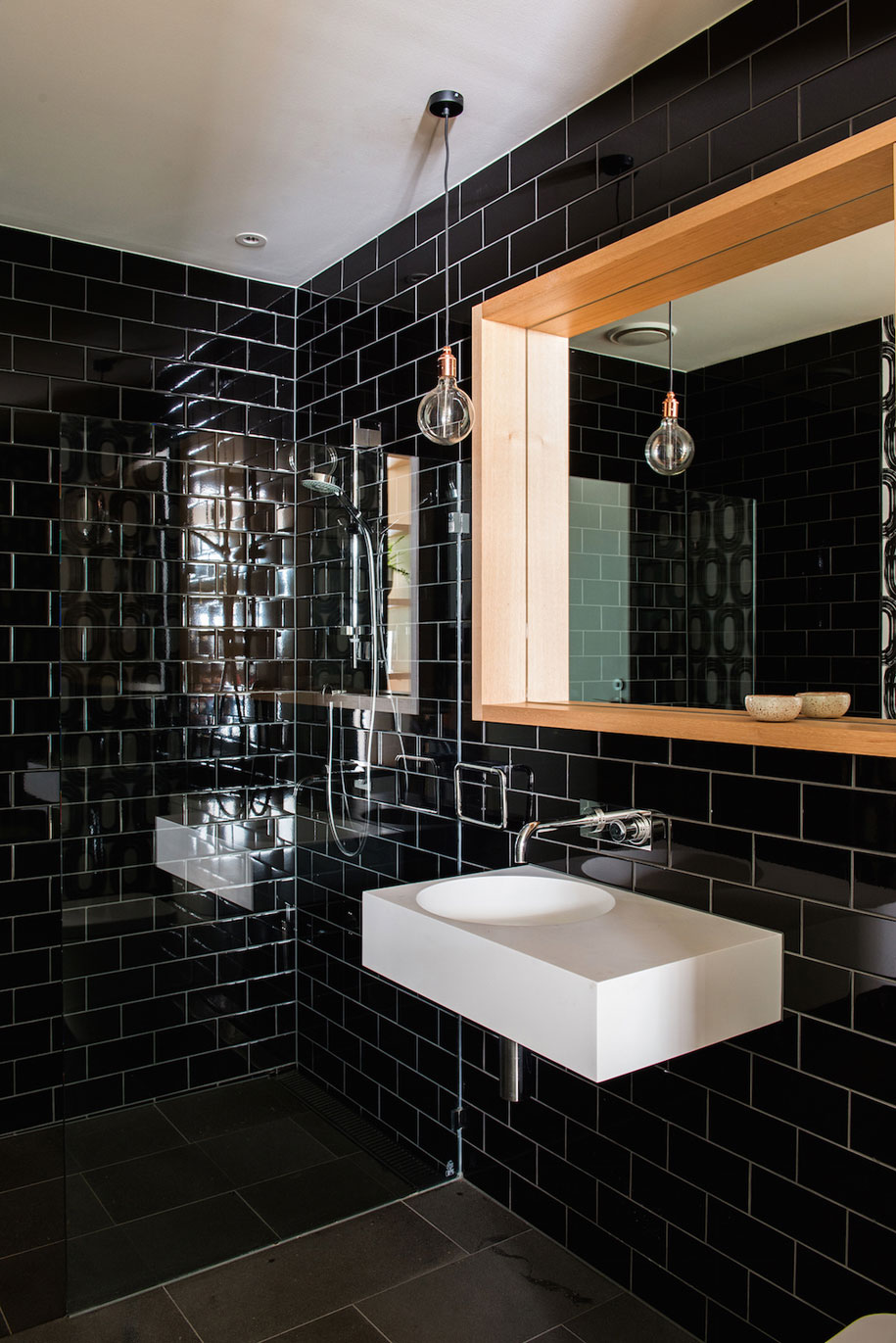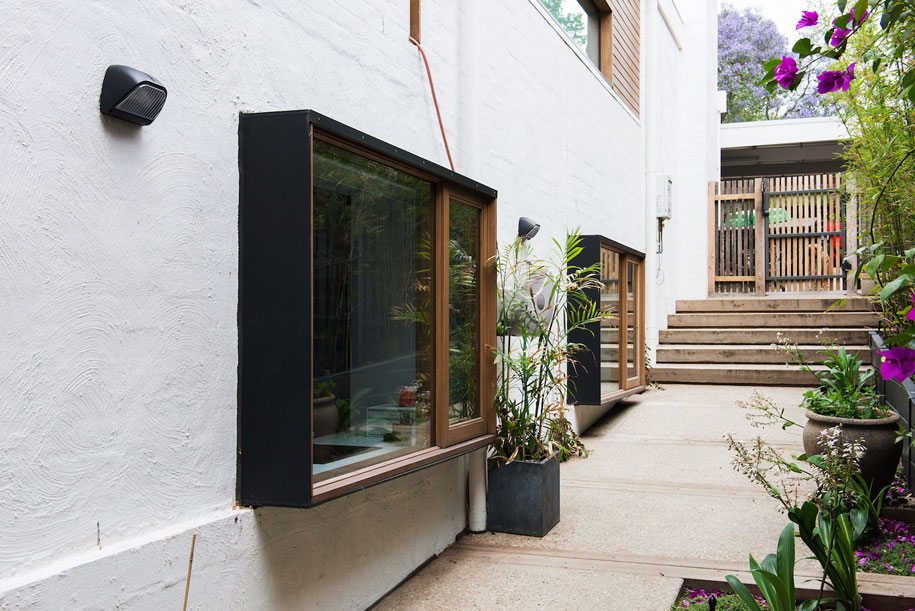 ---