Established in 1975 in Sydney, Hunt Leather has fast become Australia's retailer of high quality leather accessories. Ranging names such as Longchamp, Il Bisonte, Boldrini and their own exclusive collections, it is obvious that Hunt Leather knows a thing or two about unique, and exceptional leather designs.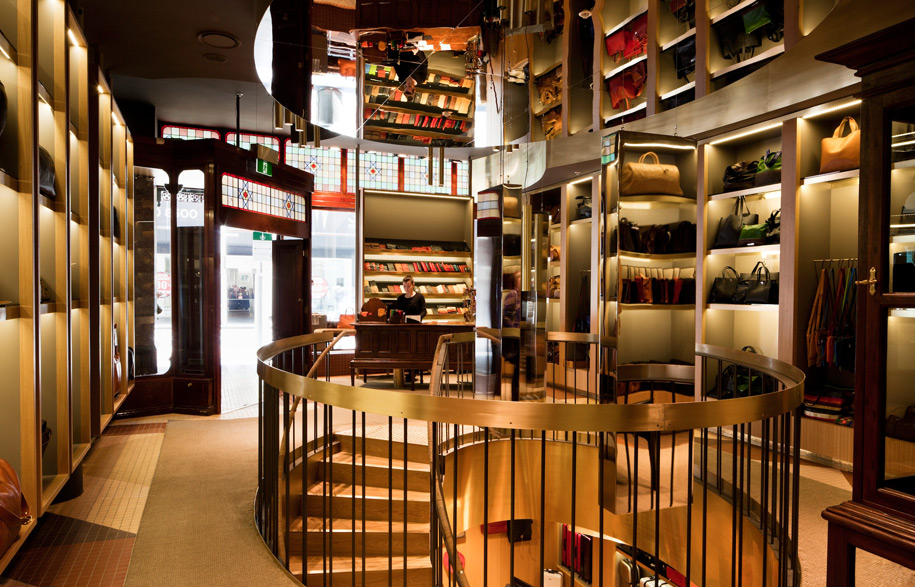 When the Hunts opened their first store in the then-new MLC Centre, it initially seemed that they were the new kids on the block. But, with an extensive knowledge of manufactures and craftsmen overseas, it became clear that the Hunts were anything but new to this industry. In fact, this passion for fine leather goods started with John's great-great grandfather, who used to make boots for the goldminers out of his shoe factory in Balmain – a passion dating to the mid 1800s. And now the company has passed to another generation, with John's daughter Sophie joining the family in 1995. It is this kind of enduring legacy that holds Hunt Leather apart, a legacy that has recently been celebrated in the design of their new flagship store.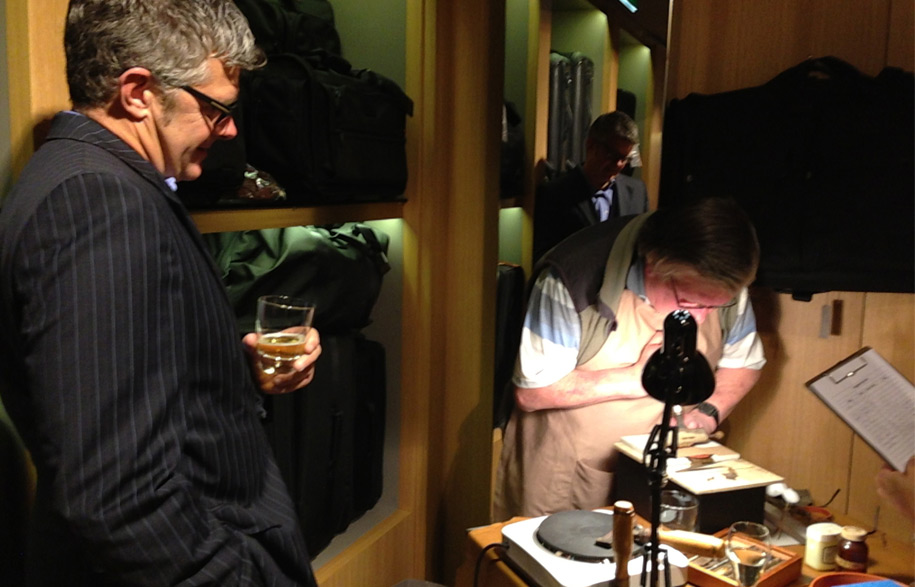 Designed by award-winning architect Adrian Spence, the 170sqm boutique located at the entrance of Sydney's Strand Arcade, is set over two levels, with dedicated spaces for luggage, handbags and fine leather accessories.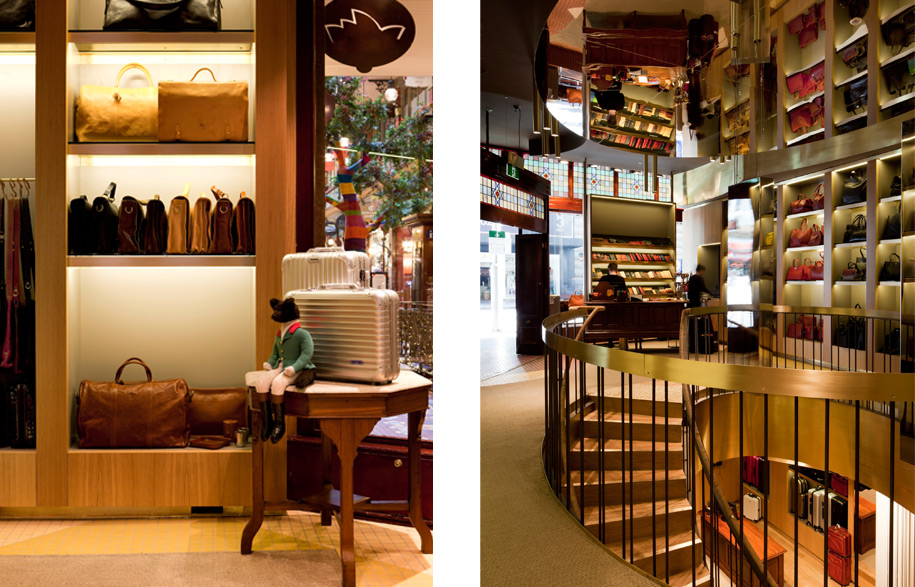 "The Strand Arcade expresses the optimism of the late 19th century as an example of late neoclassical revival style architecture," says Spence. "Continuing the colonial grandeur of the arcade, the new Hunt Leather interior reinterprets the architectural legacy, abstracting familiar elements in a contemporary context."
The Strand's influence can be seen throughout: its familiar Victorian tessellated tiles have been reassembled in a magnified geometric pattern inside the store, and its unique brass detailing covers a new, and volumnous scalloped ceiling and stair void.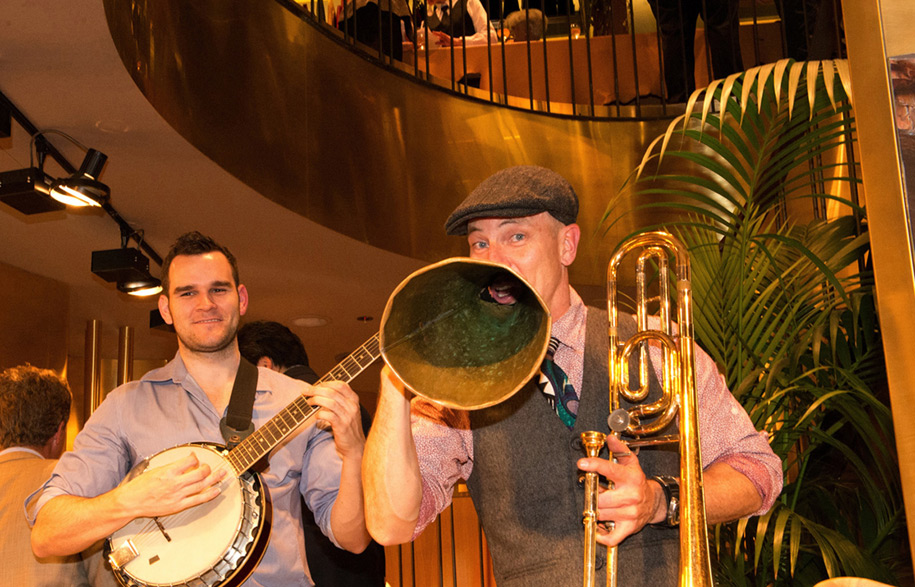 "We're so pleased to have found the perfect location for our new store," says Managing Director, Sophie Hunt, "the Strand Arcade is the perfect fit for us in terms of style, fashion and heritage."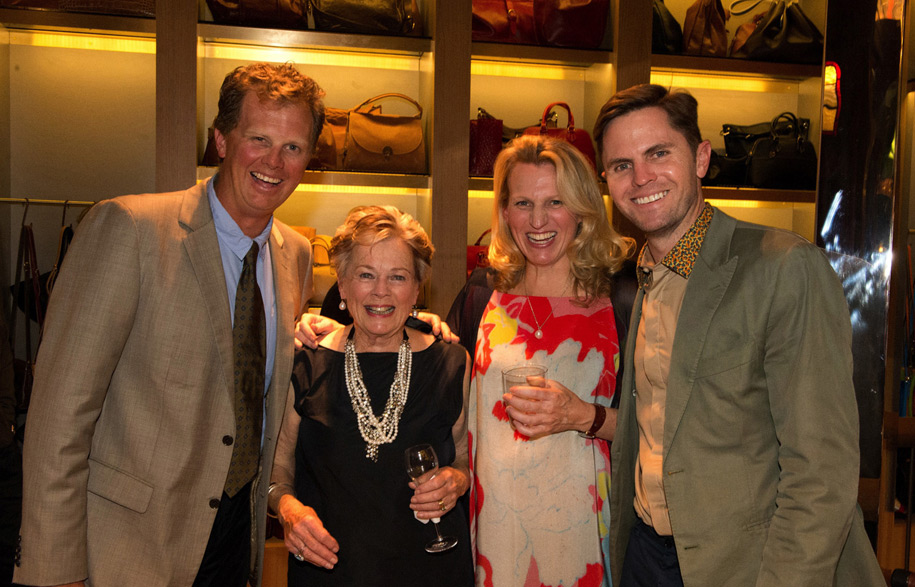 With a grand, colonial feel, Hunt Leather's new store speaks not only to their exceptional designs, but also to their exceptional passion for a unique and beautiful art that has been passed down from generation, to generation.
Hunt Leather
huntleather.com.au
Tags: Home Architecture, House Architecture, Residential Architecture
---