This 1860's heritage listed Victorian timber cottage is one of the last of its kind, located in Sydney's trendy inner west suburb of Newtown. This Newtown house was originally four rooms and a hallway with outbuildings and full of character, yet was lacking in a good living area, and had disproportionate space allocated to one large bathroom. The new owners of the house sought to create a more suitable home for modern living, yet wanted to retain the original character of the house.
Through relocating the bathroom, the lounge room was able to largely occupy the rear extension and expand into the area once occupied by the lounge. A new glazed façade addresses the once underutilised courtyard space, which along with the skylights increases a sense of space and openness. The carefully designed first floor addition preserves the original hipped roof form, while thermal comfort is addressed through passive solar design principles.
Heritage experts from TKD Architects worked closely with City of Sydney Council on the project. Essential to the planning for this Newtown house was how to maintain the original cottage façade while designing a new, discreet attic extension. Indoors, a use of minimalist plywood panelling gives a striking contrast to the external textured ground floor.
TKD Architects
tkda.com.au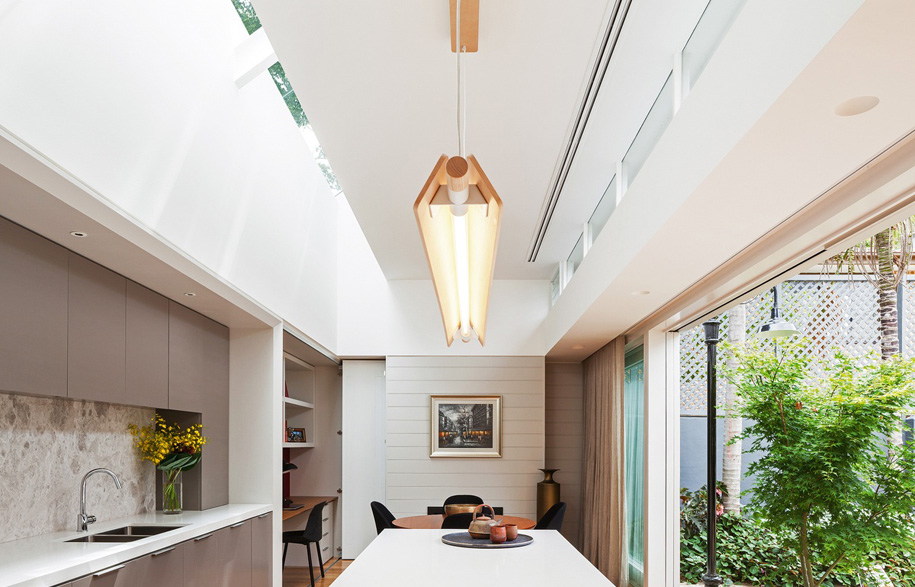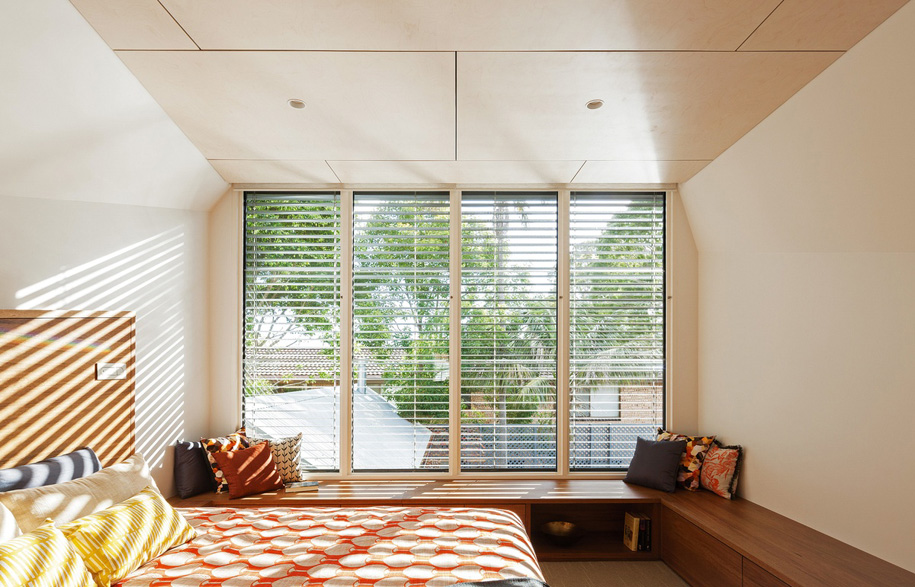 Tags: Home Architecture, House Architecture, Residential Architecture
---