In an interview, Nick Leith-Smith once said: "interiors are […] about creating memorable, unique experiences". The London-based architect and interior designer grew up in Hong Kong, trained in Glasgow, and now splits his time between projects around the globe.
His latest work not only echoes this sentiment but marks yet another retail space he's worked on with long time collaborative partners Manolo Blahnik. This time the venue was an impressive 60-square-metre flagship store for the designer shoe boutique in the highly anticipated Ginza Six shopping mall in Tokyo.
The mall itself has been heralded as the coming together of art, architecture and a luxury shopping experience. Yoshio Taniguchi was the lead architect on the project, and was a fitting choice given the Japanese-born architect shot to international acclaim in 1997 when he secured his first international commission for the expansion of The Museum of Modern Art in America.
Manolo Blahnik does a good job of representing Ginza Six's vision on its own accord but Nick et al.'s design also reflects a strong sense of local identity. Quality materials and unique craftsmanship champion the message.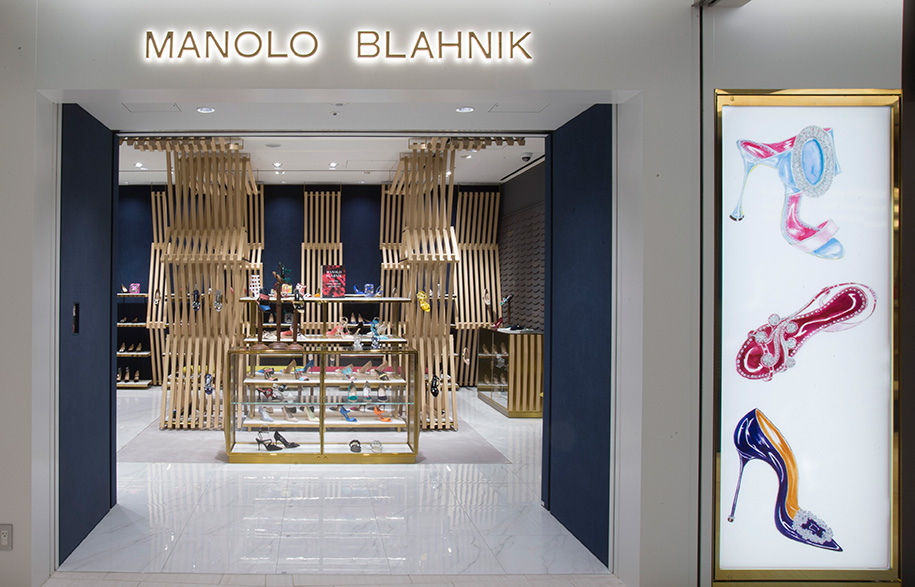 The focal element is the timber installation that runs through the entirety of the store. Referencing iconic Japanese joinery, the interlacing wooden slats traverse across the ceiling, connects walls, support shelves and act as hangars. "Functionally dynamic and playful much like the brand itself," says a spokesperson for Nick Leith-Smith.
A feature wall is crafted by hung tiles falling in an undulating curve pattern inspired bu the ginko leaf and a dramatic contrast comes at the helm of indigo blue walls. Marble flooring and in-laid shelves further enhance the atmosphere. The seating, taken from the mid-century Finn Juhnl 137 collection inspired by the iconic Miyajima Watergate, consists of low armchairs with hand-sewn upholstery in brightly coloured hues.
So pull up a chair and kick off your heels – then replace them.
Nick Leith-Smith
nickleithsmith.com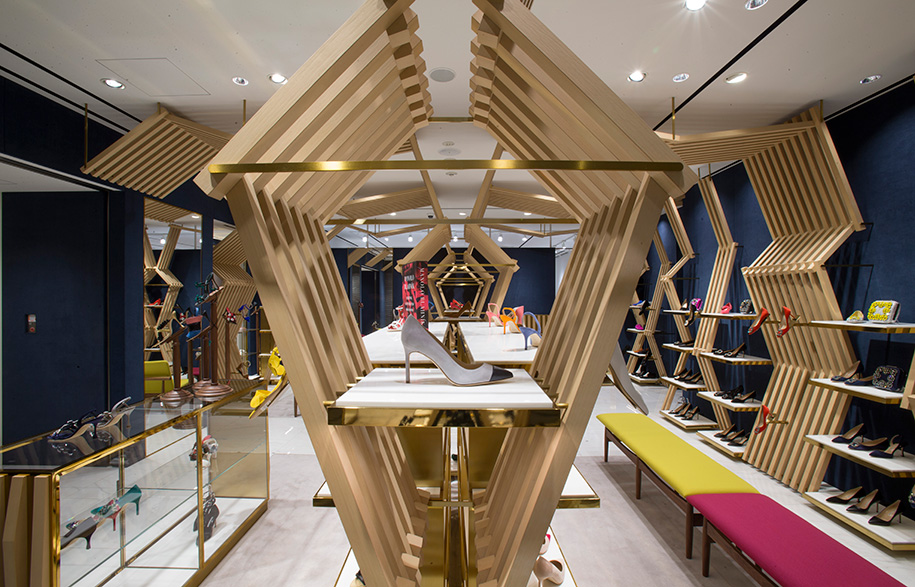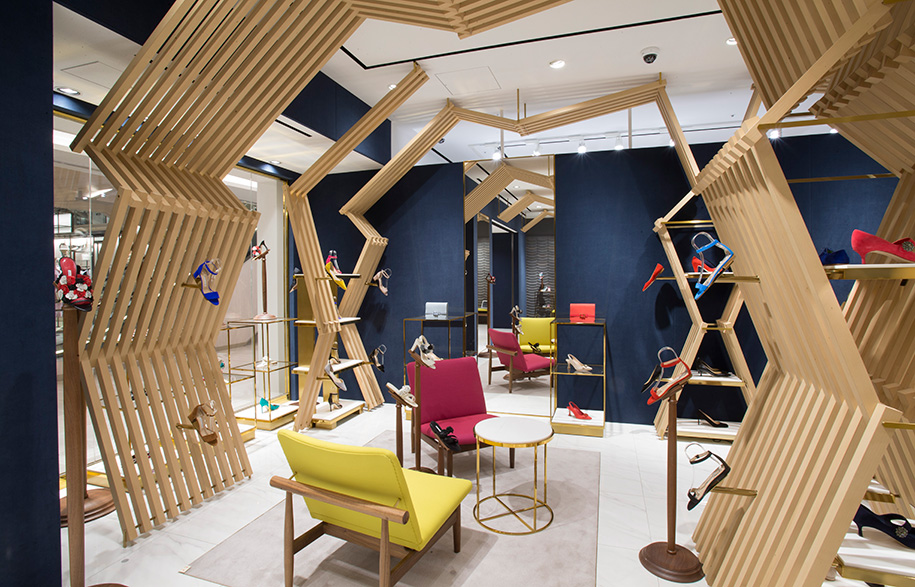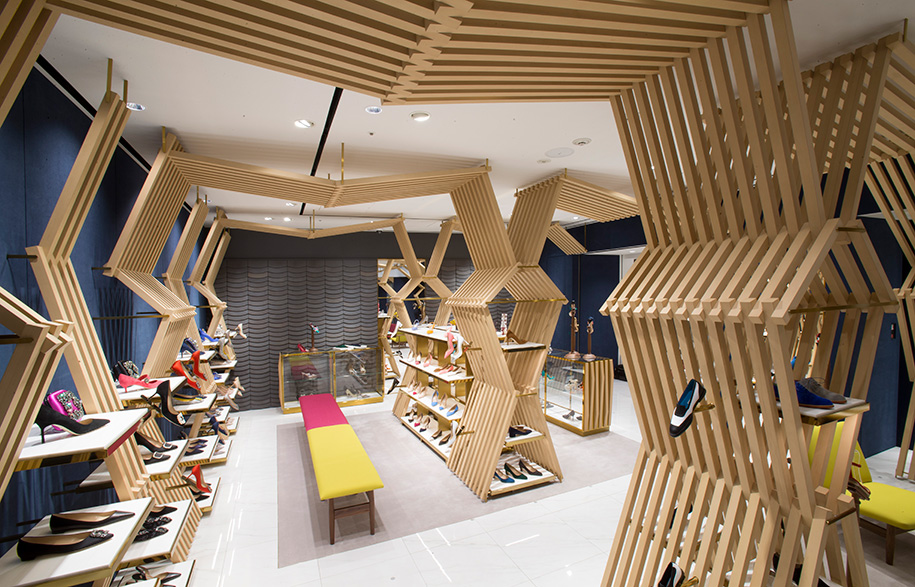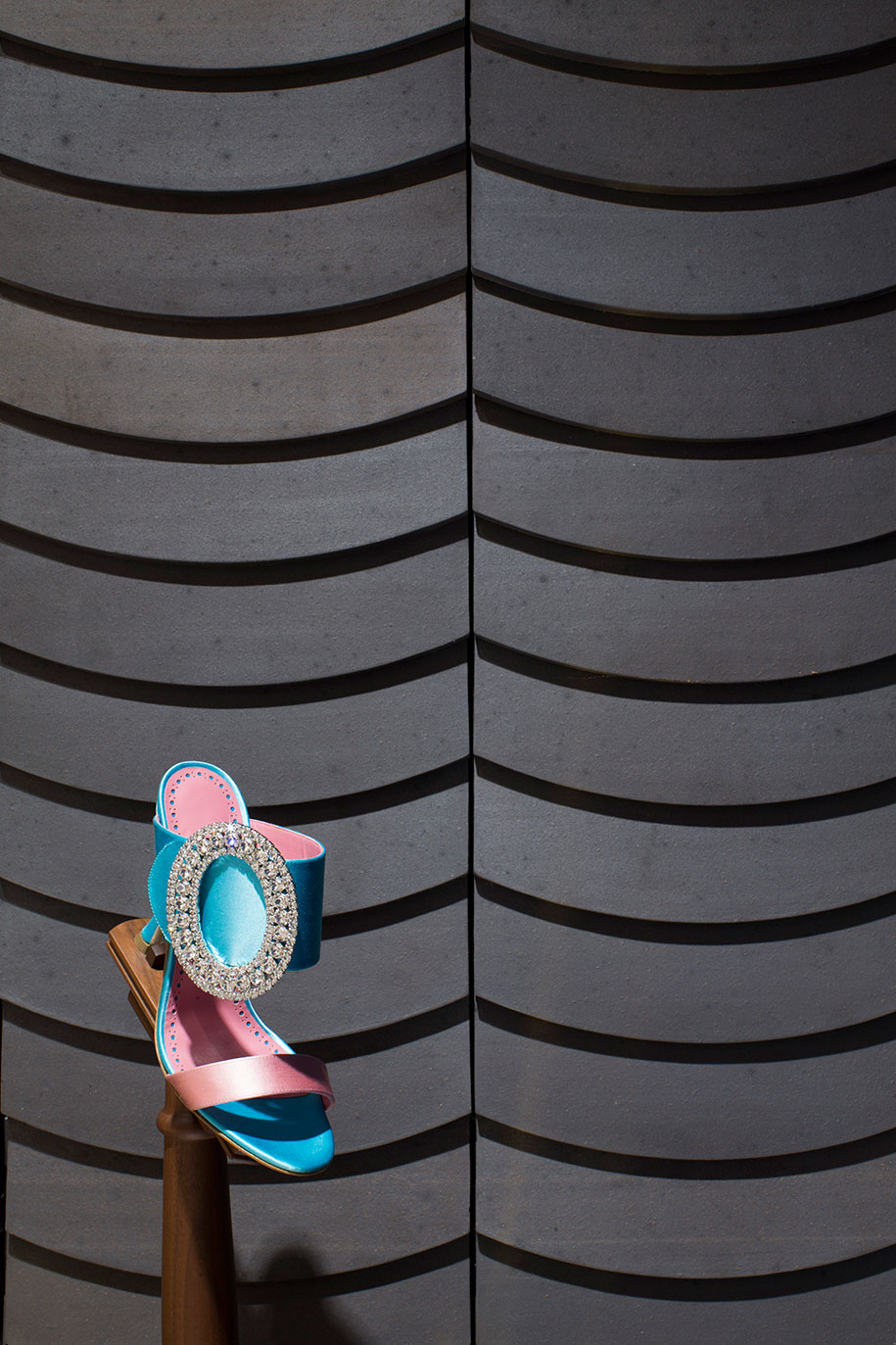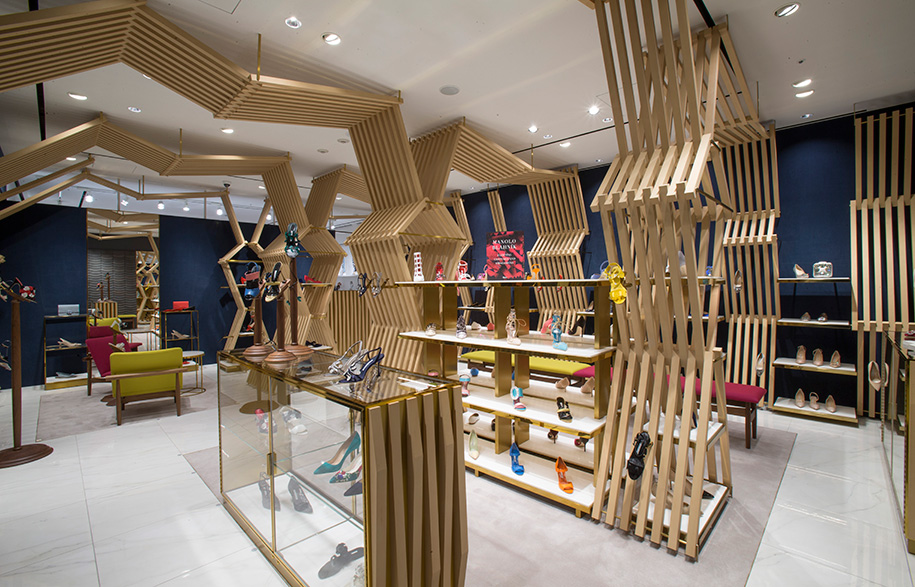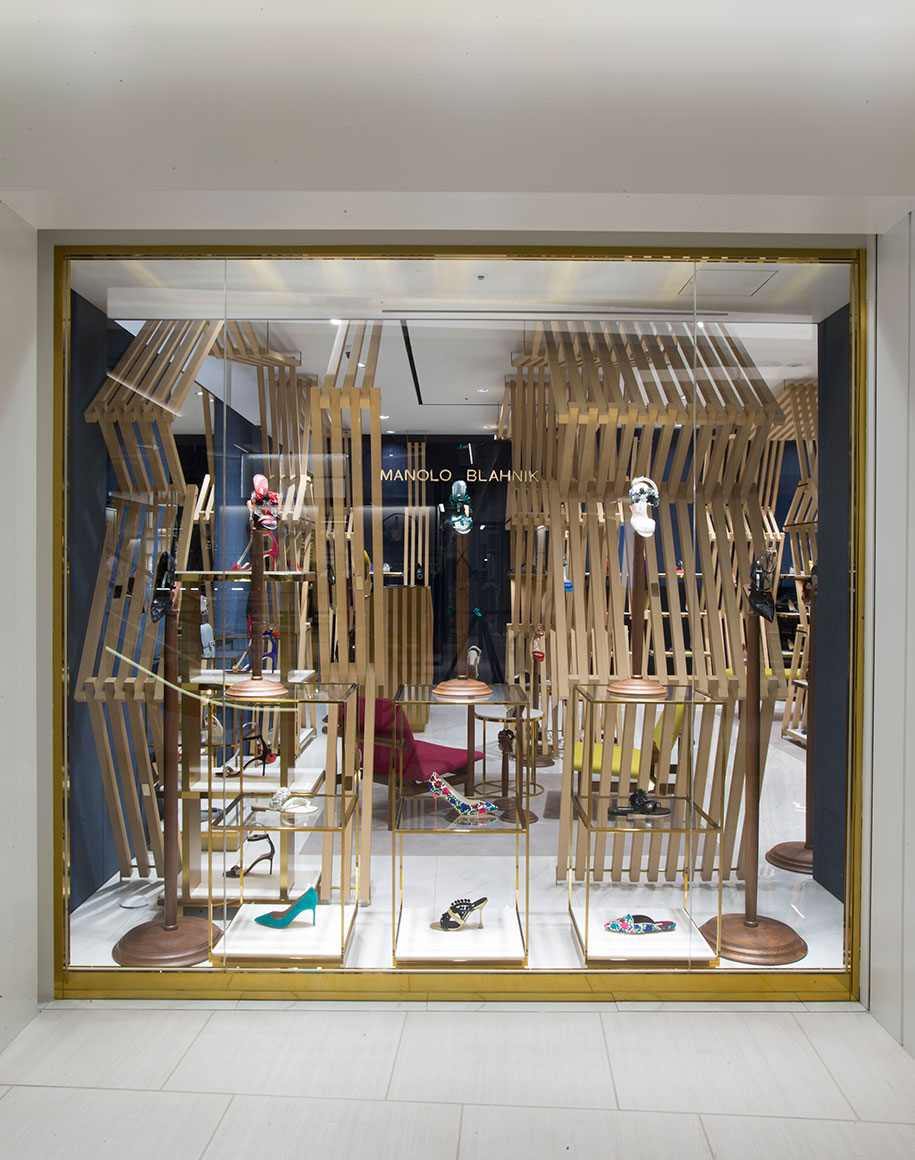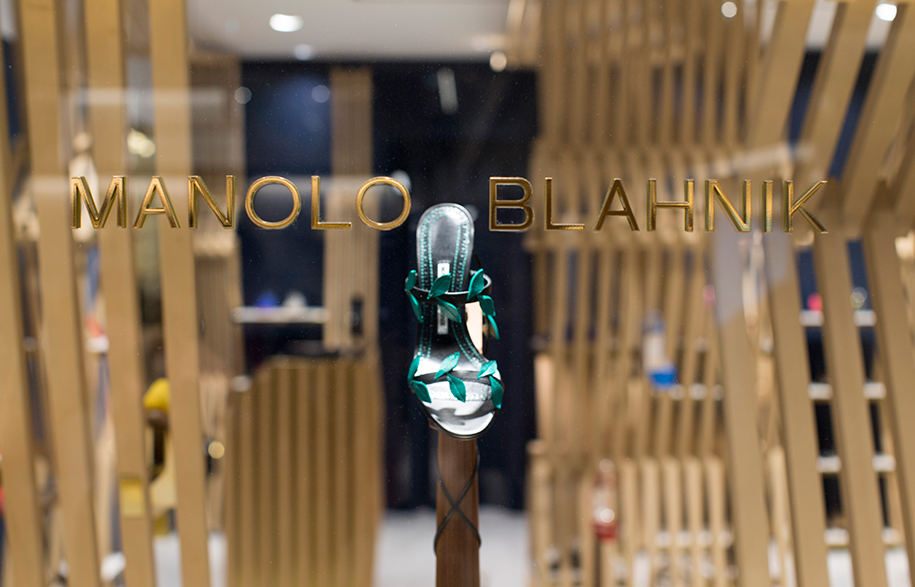 ---