Finding a lush and quiet spot to relax and dine in a bustling city like Singapore can be quite a feat, but Noshery, the latest brainchild by Nosh, aims to offer that very experience.
Noshery is set in the quiet Rochester Park enclave and is located on the ground floor of Nosh's black-and-white colonial bungalow. The interiors have been designed by The Strangely Good to be warm, inviting and homely, with familiar local references and inspiration from all over the world.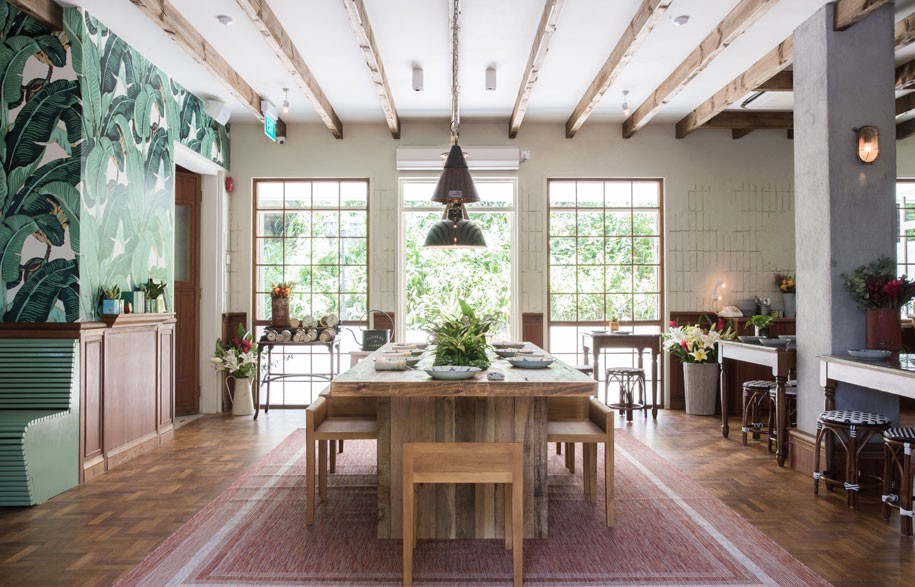 The walls are covered in striking botanical print wallpaper that was originally created by decorator Don Loper for the Beverly Hills Hotel in 1942. Michelle Lin from The Strangely Good describes it as "a Californian classic" that serves to "bring the lush greenery of Rochester into the space."
The dining space is eclectic, with rattan chairs that are meant to recall "a Balinese holiday", French country bistro chairs, and tables with marble tops. The heavy use of wood is designed to create an atmosphere of "a rustic travel lodge set in the wilderness", while dinner plates have been sourced from Chinatown and are similar to ones that one would find in a traditional Singaporean coffeeshop.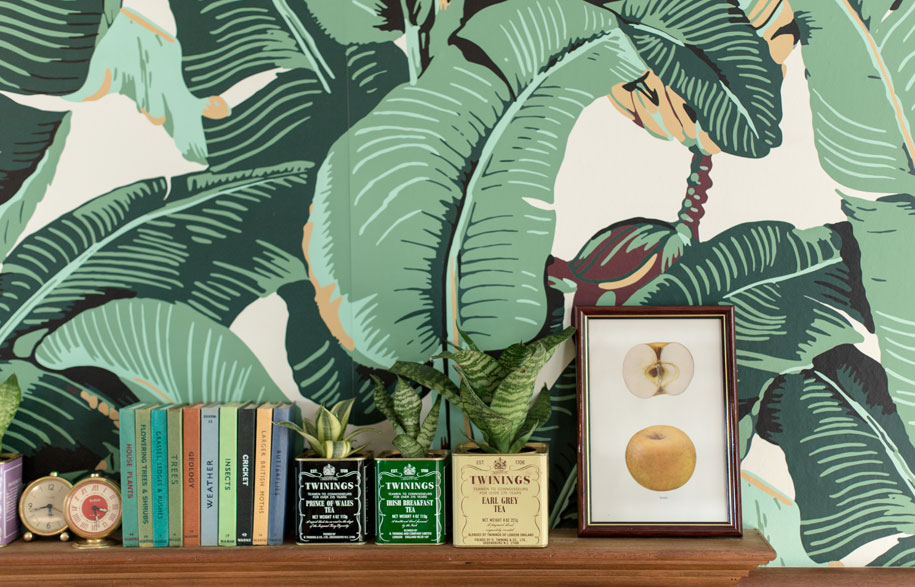 At the heart of Noshery lies a large communal table with a planter running down its middle – drawing yet more of the surrounding greenery into the space. "Noshery is all about bringing people together," Lin explains, adding that the table was made out of recycled wood by an English carpenter. The hanging lampshades above the table are vintage industrial lamps that have been sourced from Germany and the Czech Republic.
Knickknacks from all over the world have been artfully placed in all corners, like the way one would decorate one's home. Some also belong to the owners. Nosh Founder Ravin Bajwa shares, "Some are heirlooms and hand-me-downs… The typewriter belongs to my father, and yes, it still works!"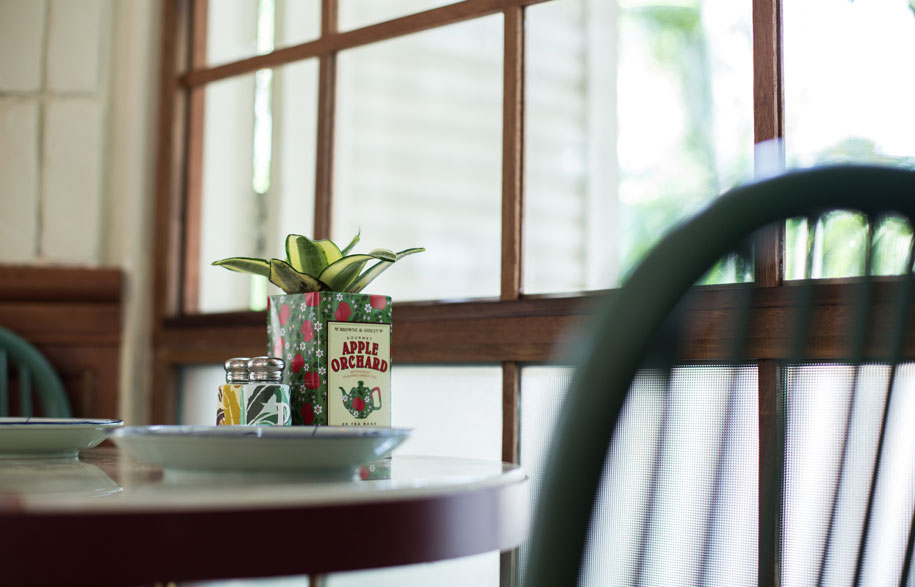 Lin explains that the design team did not merely want to decorate the space, but to also "introduce culture, history, and stories" with each and every object chosen for the space. "We got vintage Twinning tins for planters and a delightful series of vintage Encyclopedia called The Observer Books from the UK. Such little touches can be seen throughout Noshery," she says.
"Even though The Strangely Good had a modest portfolio when it came to F&B projects, we felt that they could offer something different – something quirky, out of the box, and certainly original," says Bajwa.
Noshery offers all-day dining and weekend brunch. It also has a small outdoor patio and beer garden that opens up in the evenings. Aside from Noshery, guests can head to Nosh, an indoor/outdoor restaurant with a bar located on the second level.
Nosh
nosh.com.sg
The Strangely Good
thestrangelygood.com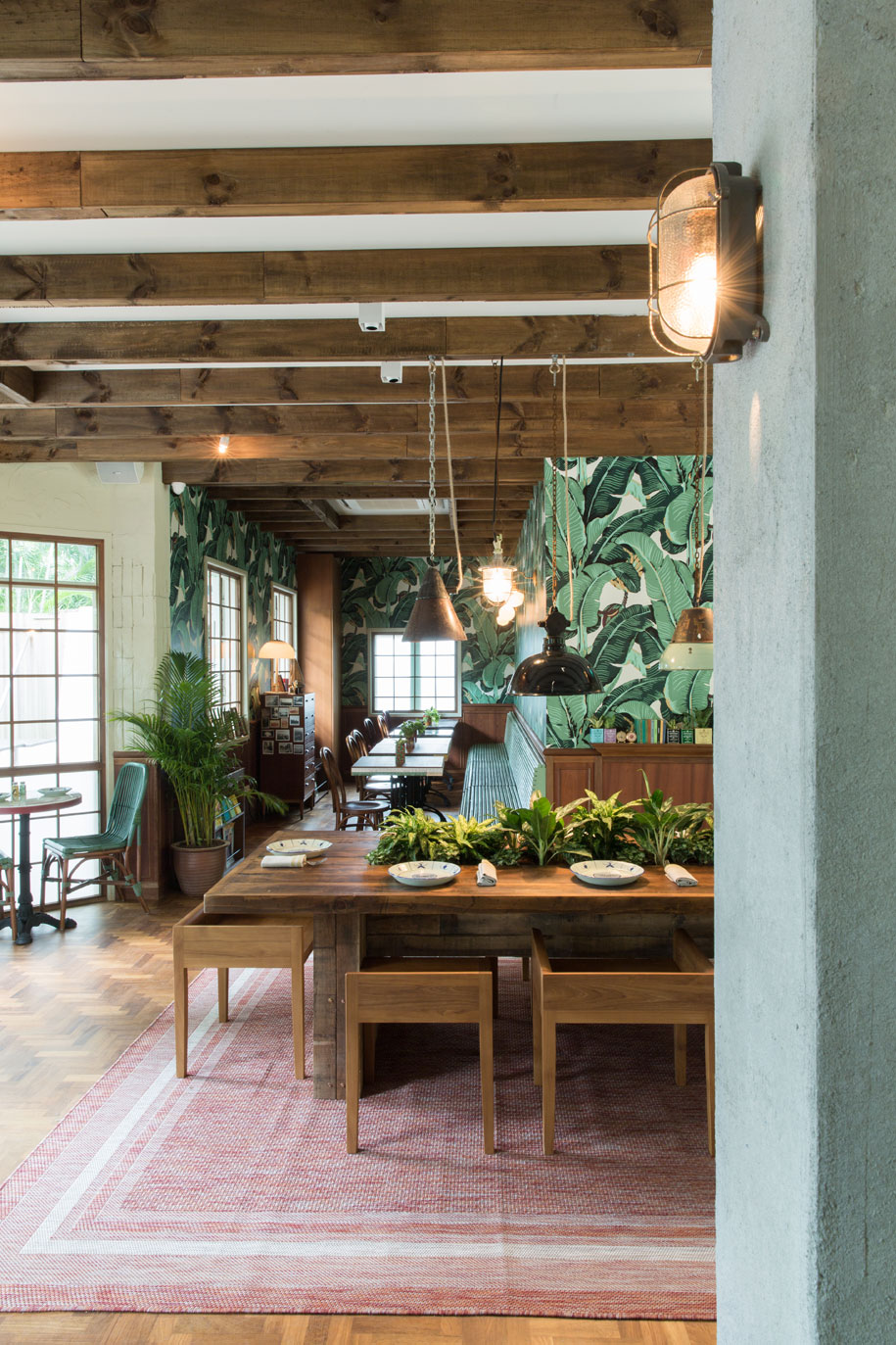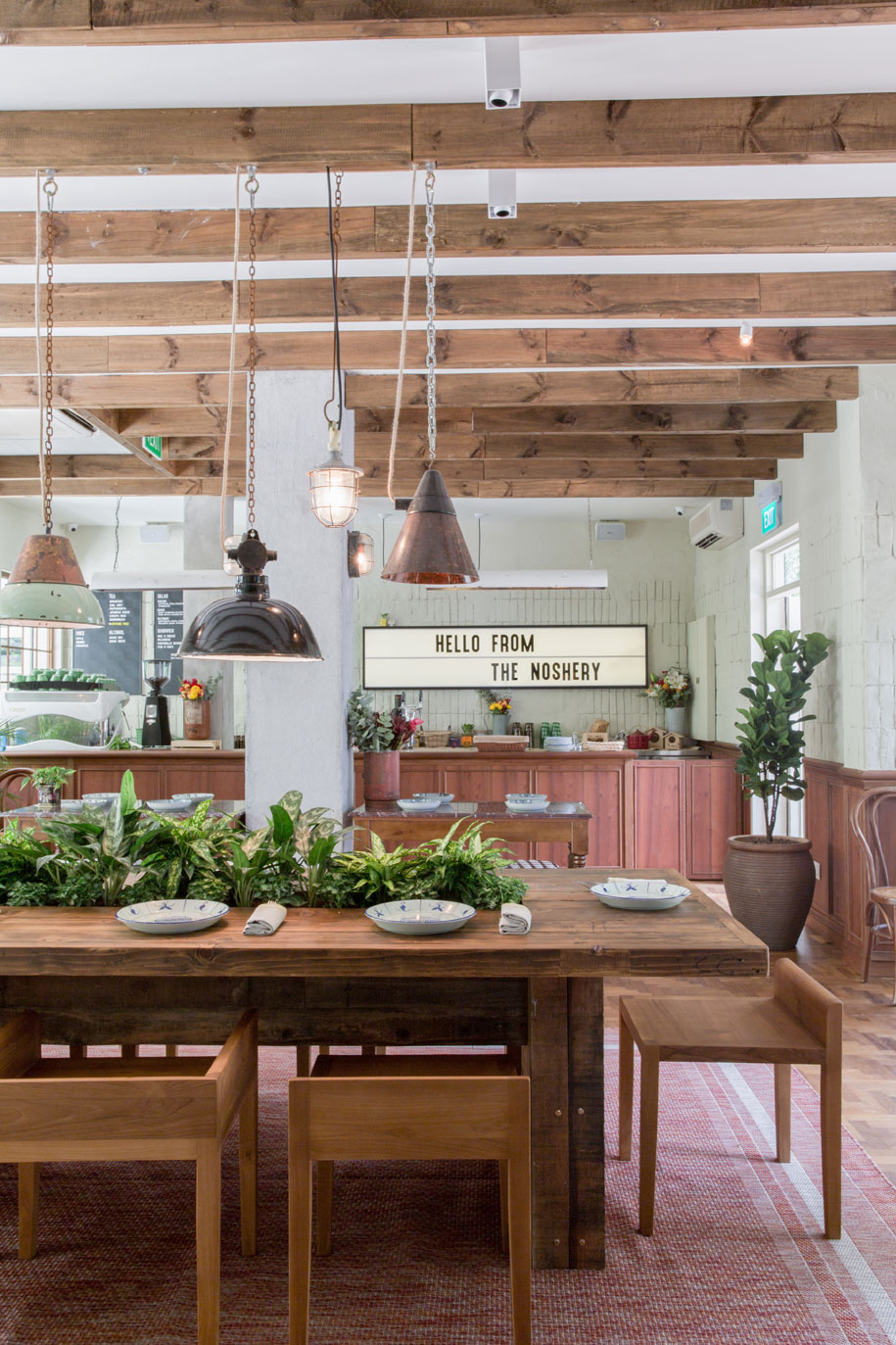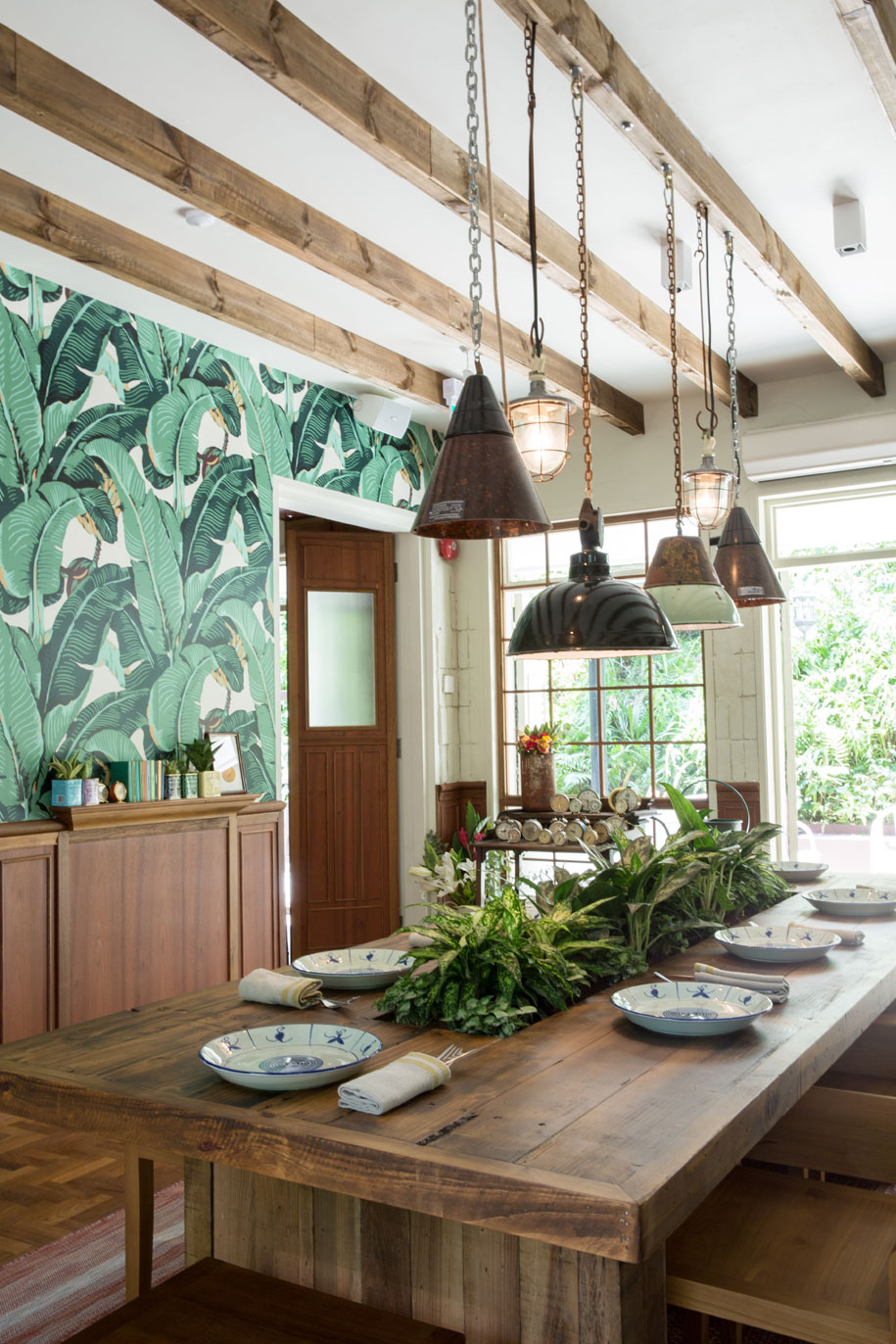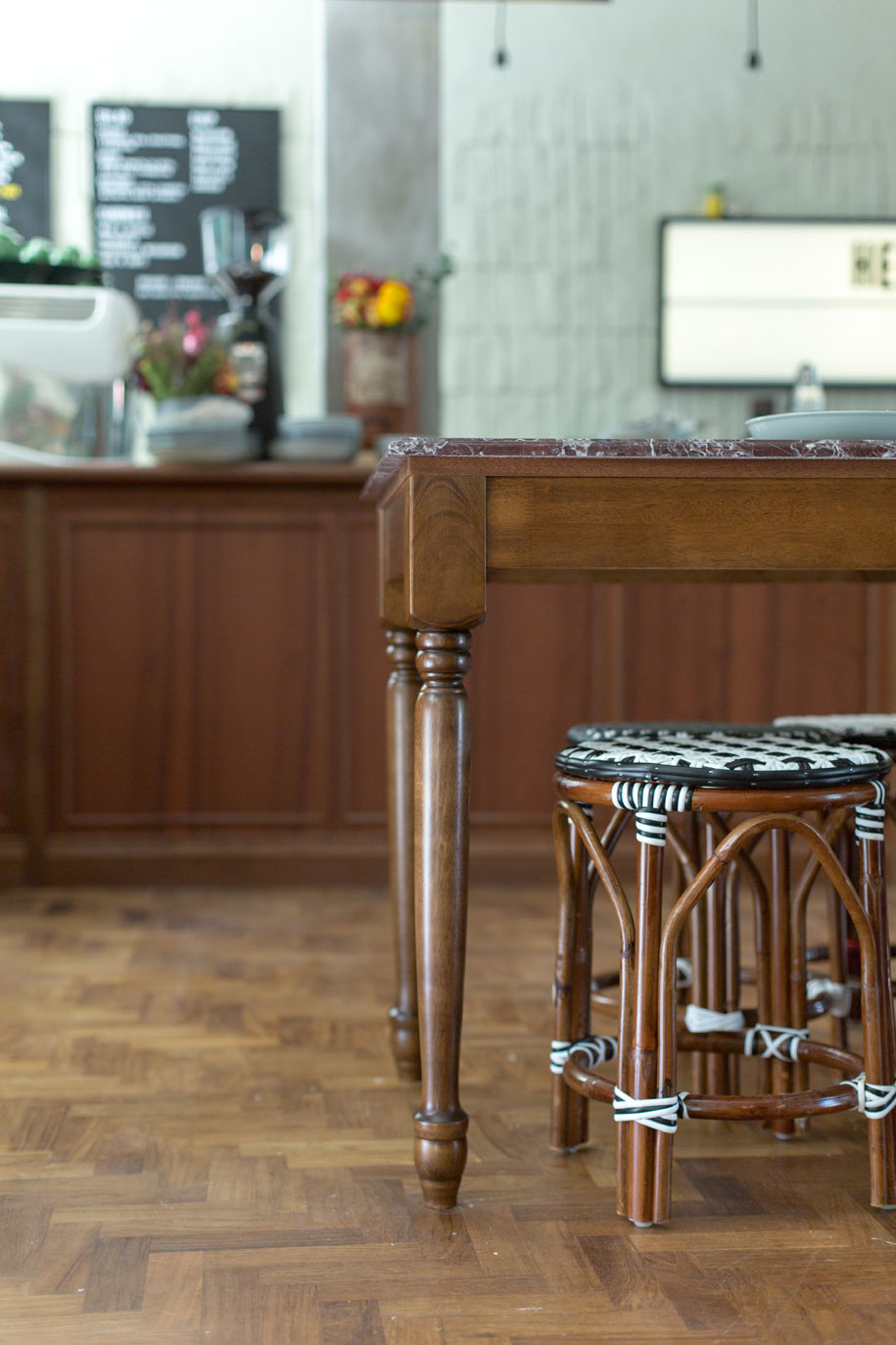 Tags: hospitality, nosh, Singapore
---