Taking design cues from Brick Lane (two words) in London, Bricklane (one word) in Sydney's Double Bay showcases a summery palette of cool, tertiary colours with a slightly chalky, 1960s feel: dirty sage green, soft calamine pink blush, putty crème and AZB Verona Grey. The eclectic mix and cultural hotspot characteristic of the London destination has inspired the Sydney location's vibrant nature, clashing colours and strong focus on artisanal design and original artwork.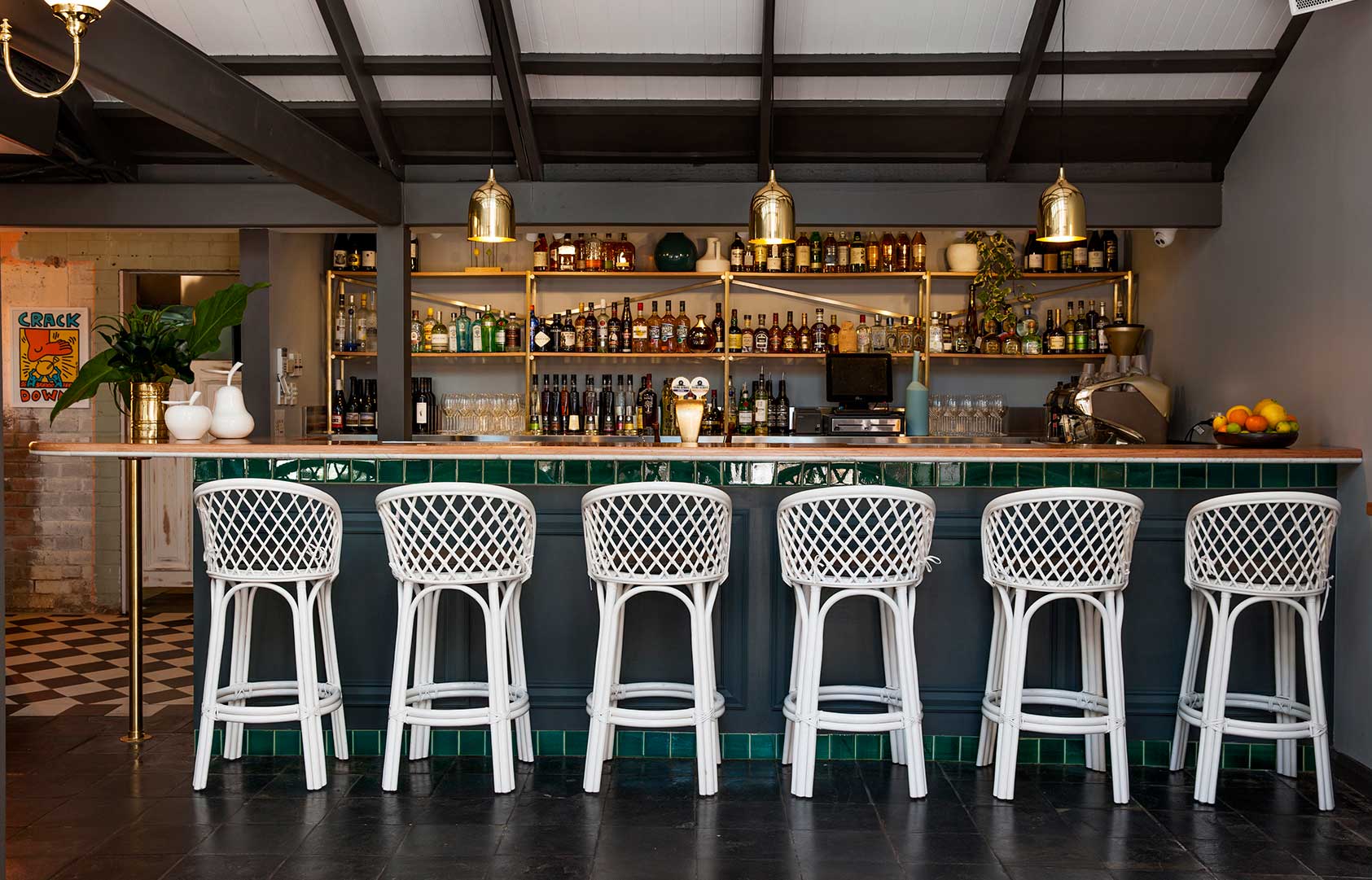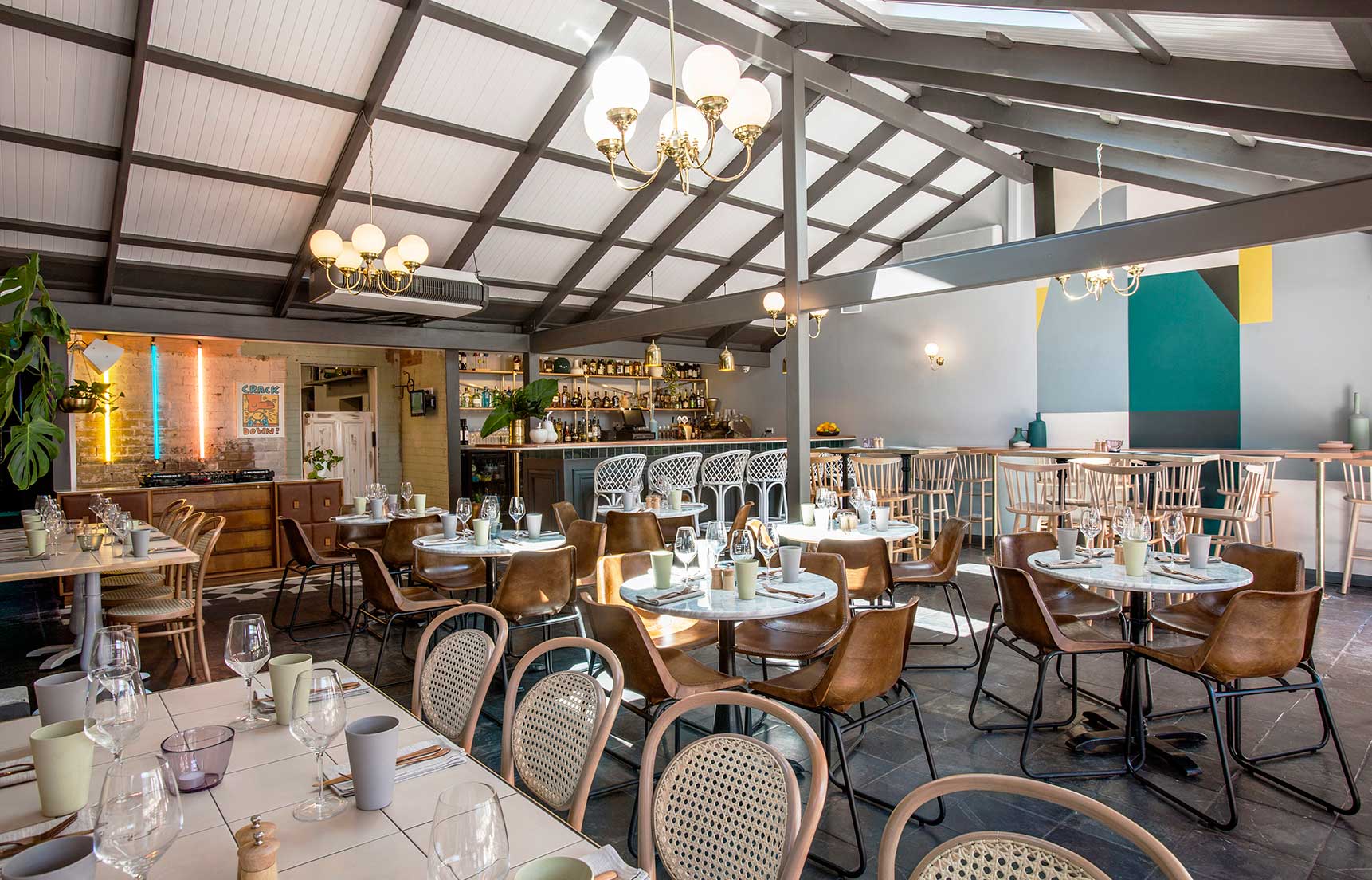 With venues like Pink Salt and Casablanca on his CV, Alex Zabotto-Bentley of AZBCreative – the man behind the interior design – is no stranger to the area. And places like Kittyhawk, Goodbar, The Emerald Room and Mad Pizza show a folio that's at once diverse yet distinctive.
Rendered concrete lines the walls inside Bricklane and is met by a clean white ceiling to emphasize the matt black support beams. Encaustic tiles line the floors in one area, and the table tops in another. Italian Carrera marble marks café-style tables inside while Tasmanian Oak timber finished with a bull-nose edge line the bar counter. The number of chairs throughout the venue nearly matches the amount of different styles, which include timber and rattan chairs – in both bar and dining varieties – as well as buttery soft leather dining chairs.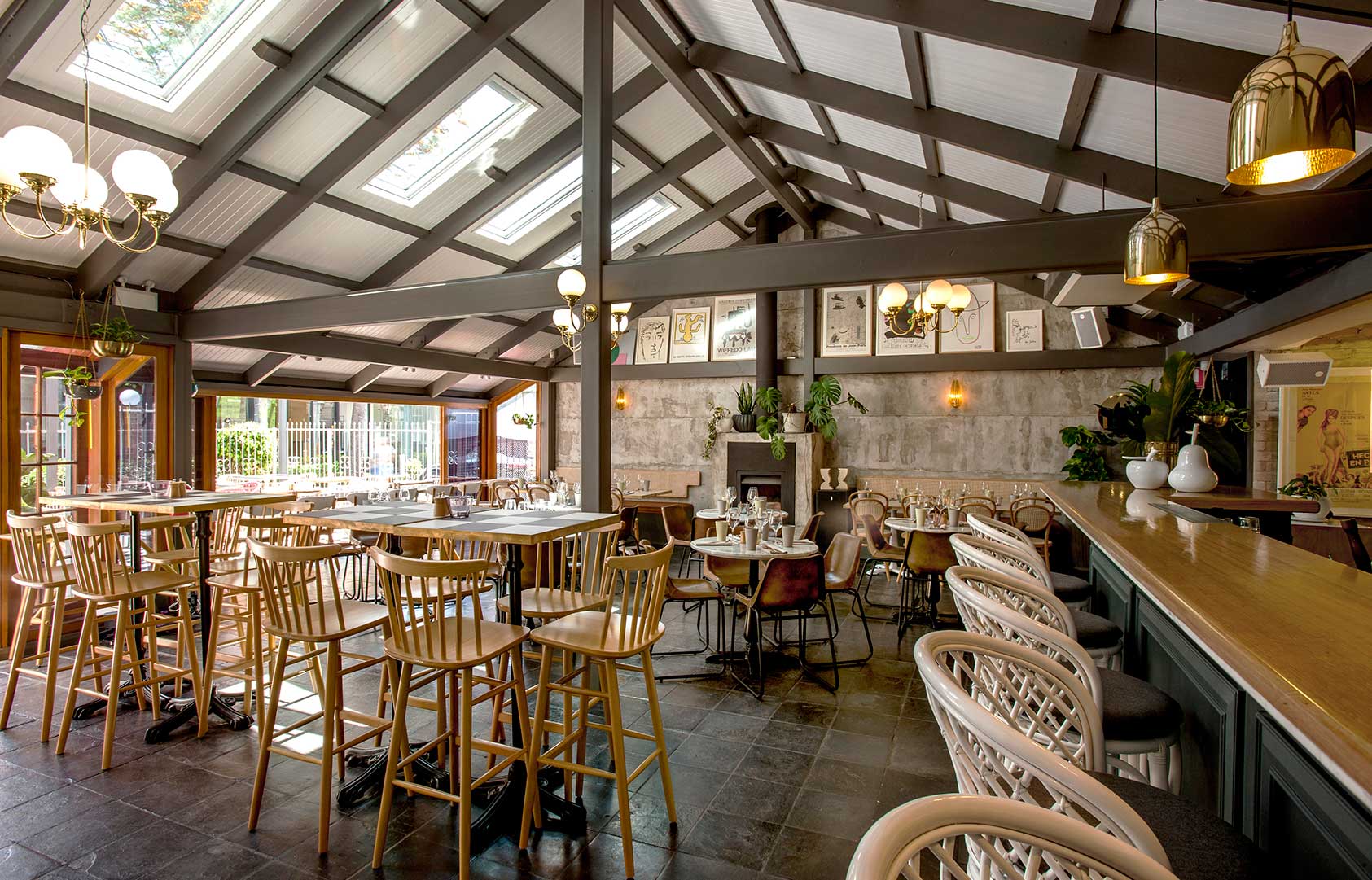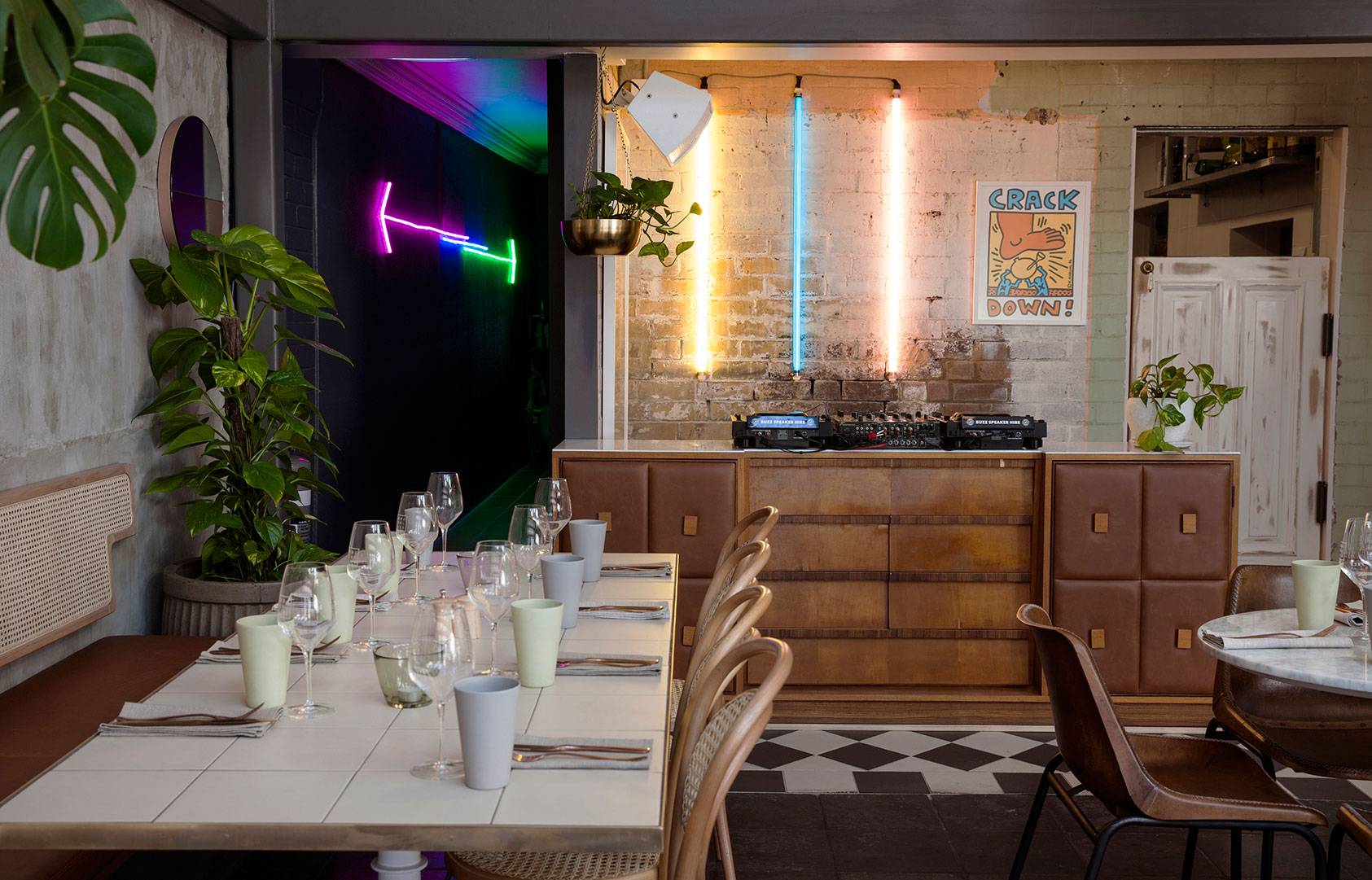 To match such diverse styling Alex has curated layers of contemporary artworks against historically significant pieces and original posters. "I want patrons to have a deeper connection with the environment. Art is such an exciting medium as a layer for interiors and brings a magical energy to a space," he says. "It is important that we create a space that can showcase the work of artists and artisans and bring their work to a wider audience…Part of the joy of interior design is collecting beautiful elements and placing them in a space for the world to experience."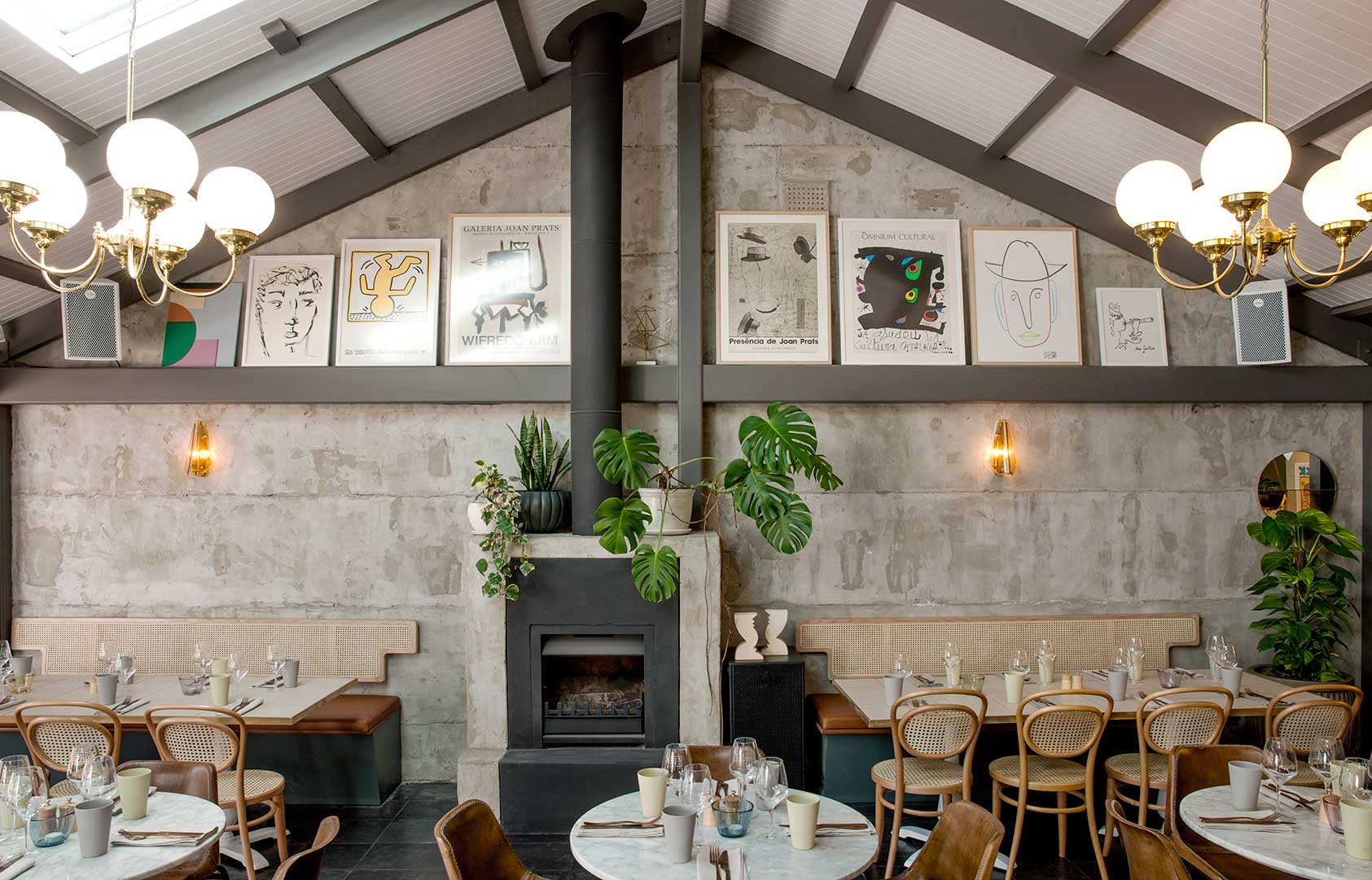 With deliberate nods to London, French, and even Slovenian design, Bricklane is a melange of European style translated to suit Sydney's laidback elite.
AZBCreative
azbthecreative.com
Bricklane
brick-lane.com.au
Words by Holly Cunneen
Photogrpahy by Jennifer Soo and Jason Jowett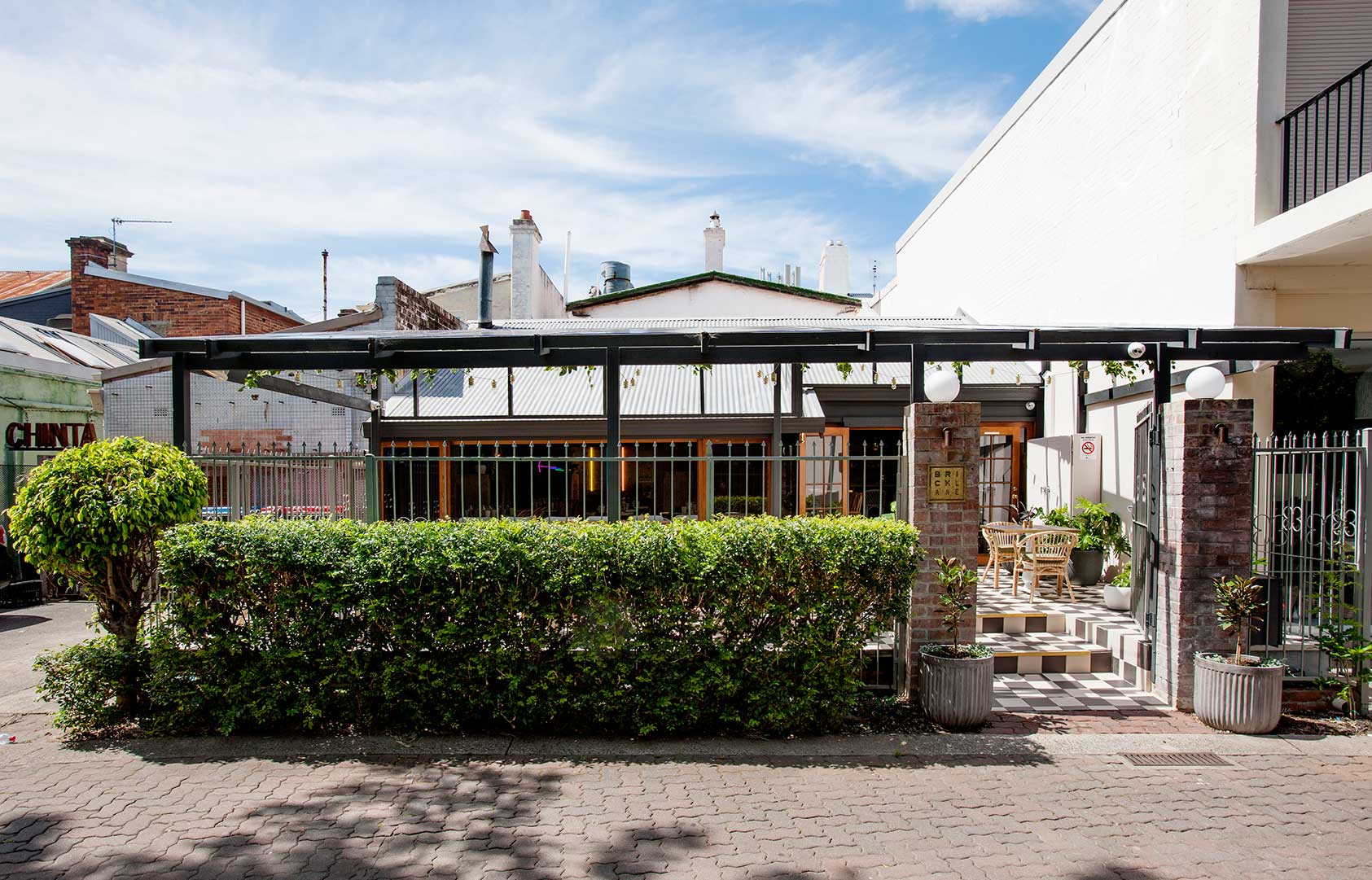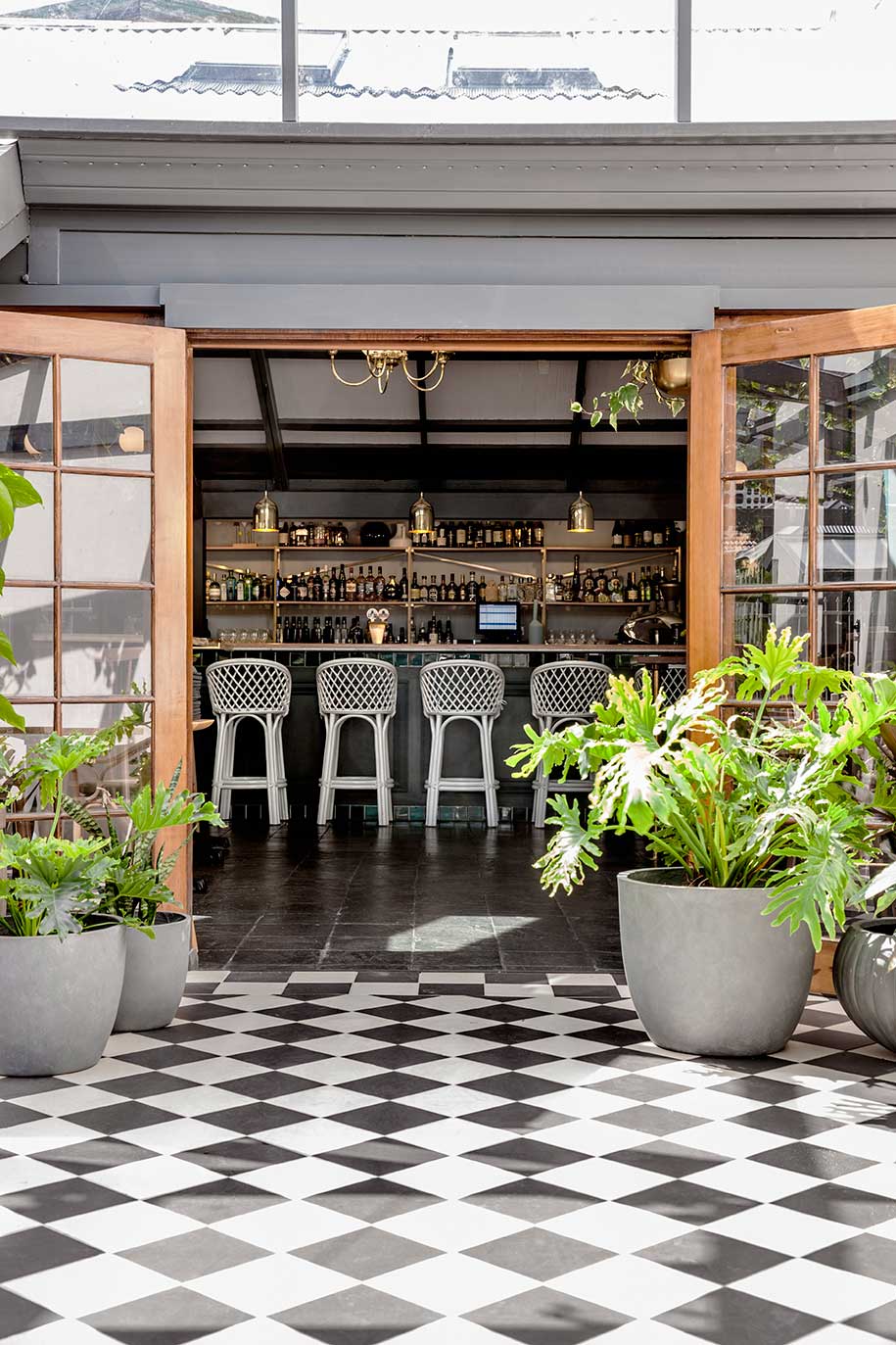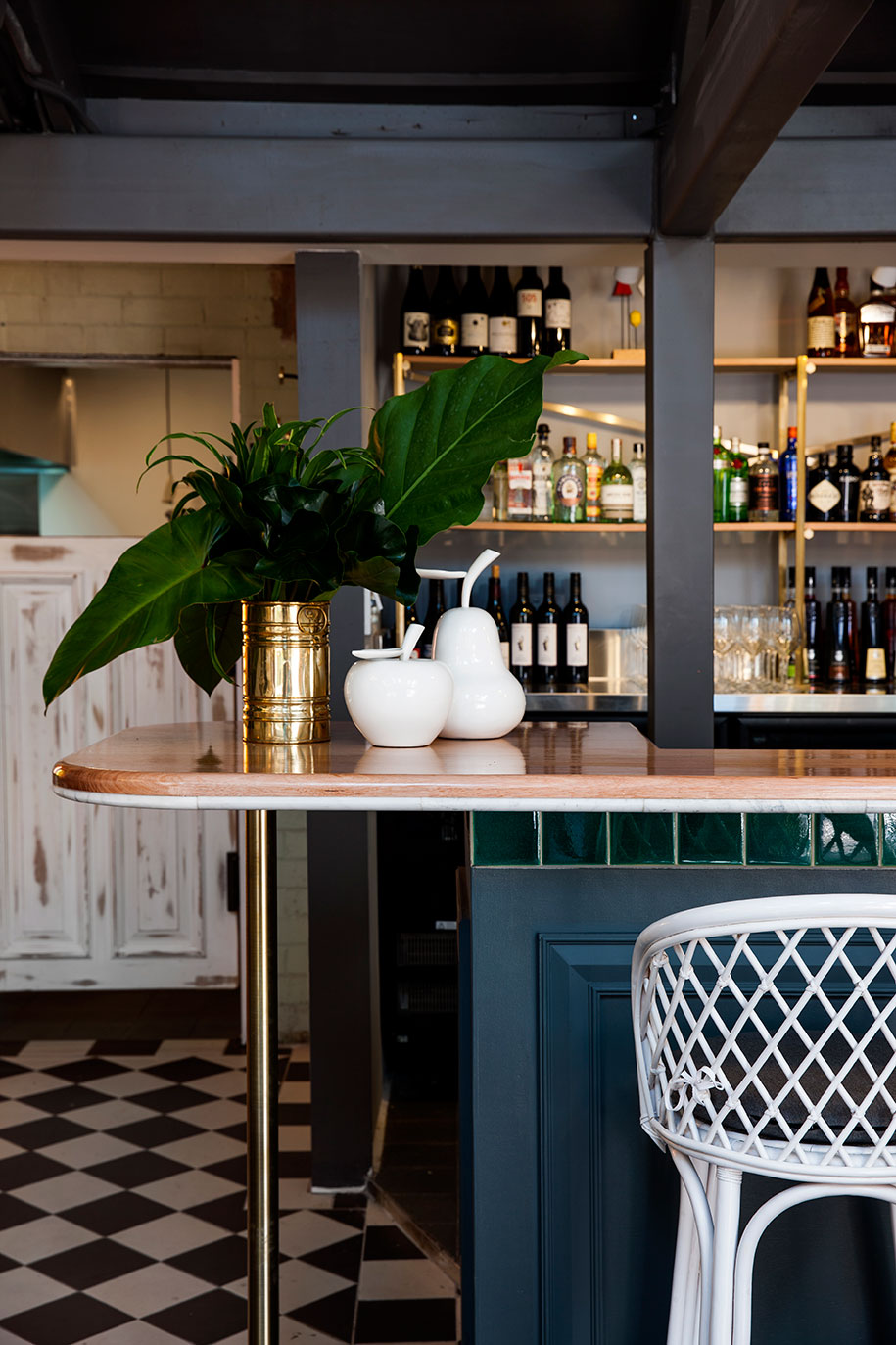 ---