"Every project taps into the psyche of the owners to respond personally to that which is central to their lives," says Sarah Bryant of Bryant Alsop Architects. Certainly Oak House in Melbourne is one example of Bryant Alsop's approach to design providing generous space and maximising natural light for a family who enjoy healthy and active living.
Oak House is the home of a family of four with the possibility of exchange students or others living with them. The family wanted a house with a strong connection to the outdoors, plenty of natural light and to prioritise sustainable design. Posed with an existing Victorian villa and a south-facing site, Bryant Alsop's design accommodates five bedrooms and three bathrooms, complying with overlooking and overshadowing regulations.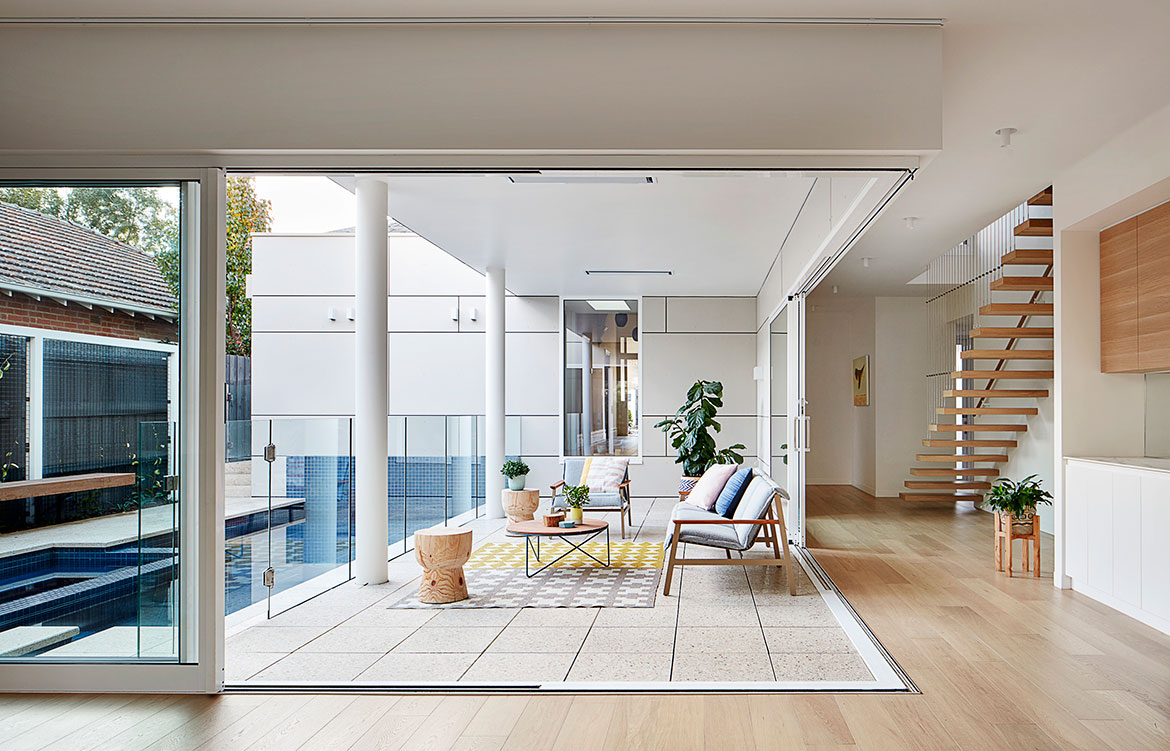 "We believe in respecting the history of a site, and in the case of renovation and additions, that the new build should be contemporary in nature and sit sympathetically alongside the original house," Sarah explains. Bryant Alsop retained the original Victorian house – a sustainable choice that also keeps the streetscape intact. Doing away with a 1980s rear addition, they designed a new two-storey volume with a one-storey link in between.
The house has three interior zones that open to three distinct outdoor spaces – a front garden, rear garden and central courtyard – providing for changing family dynamics and sustainable design. The first floor is for the kids; the original house is for the parents; and the new ground floor is for open family living. A floating staircase connects all three zones, and a service area with laundry, pantry and cloakroom runs along the eastern side of the house. As the house wraps around the central courtyard with a pool and covered alfresco living area, northern light filters deep into the south-facing family living areas.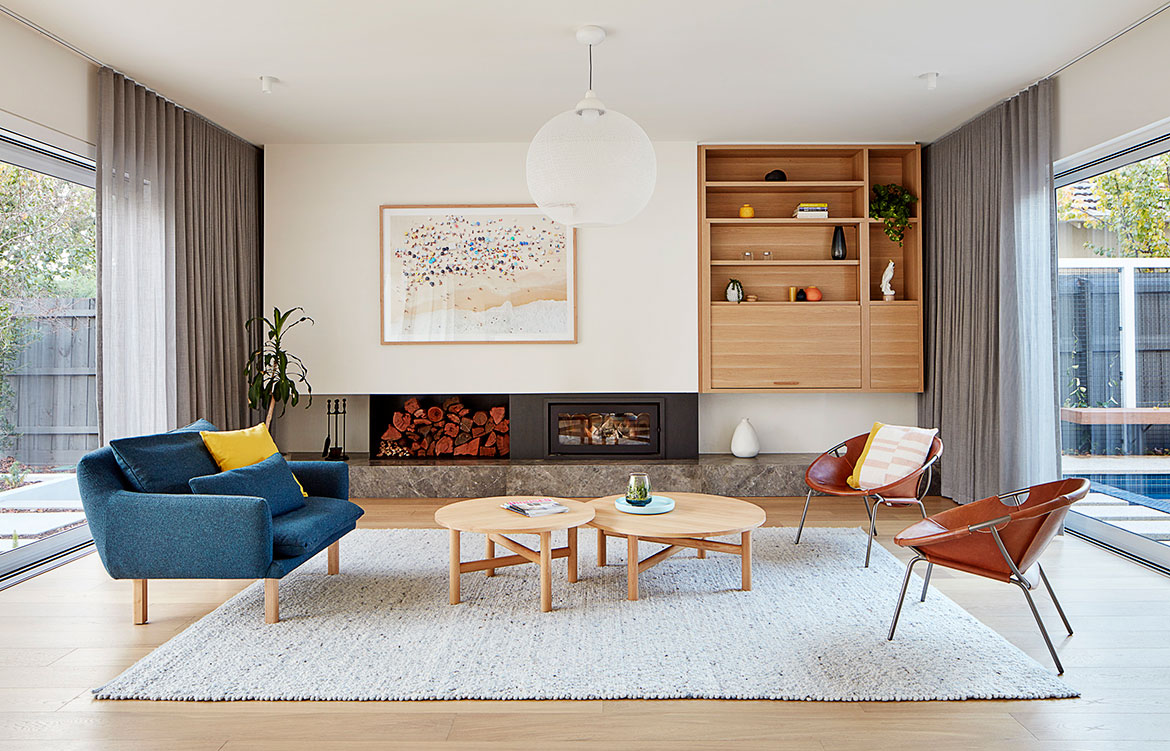 A simple, clean and light material and colour palette reflects and enhances the natural light. Oak is used throughout the house, feature tiles and natural stone add pattern and interest, and Equitone cladding on the exterior of the rear addition contributes to its understated contemporary look. High-performance double-glazed windows and doors with above-standard levels of insulation ensure greater energy efficiency, and the house runs on a solar power system with battery storage.
"The house is a success due to the excellent attitude of the clients," says Sarah. "It is open and bright even on the dullest winter day, and it has a clean, contemporary feel that brings an Australian approach to Victorian history. Perfect for modern family living."
Photography by Jack Lovel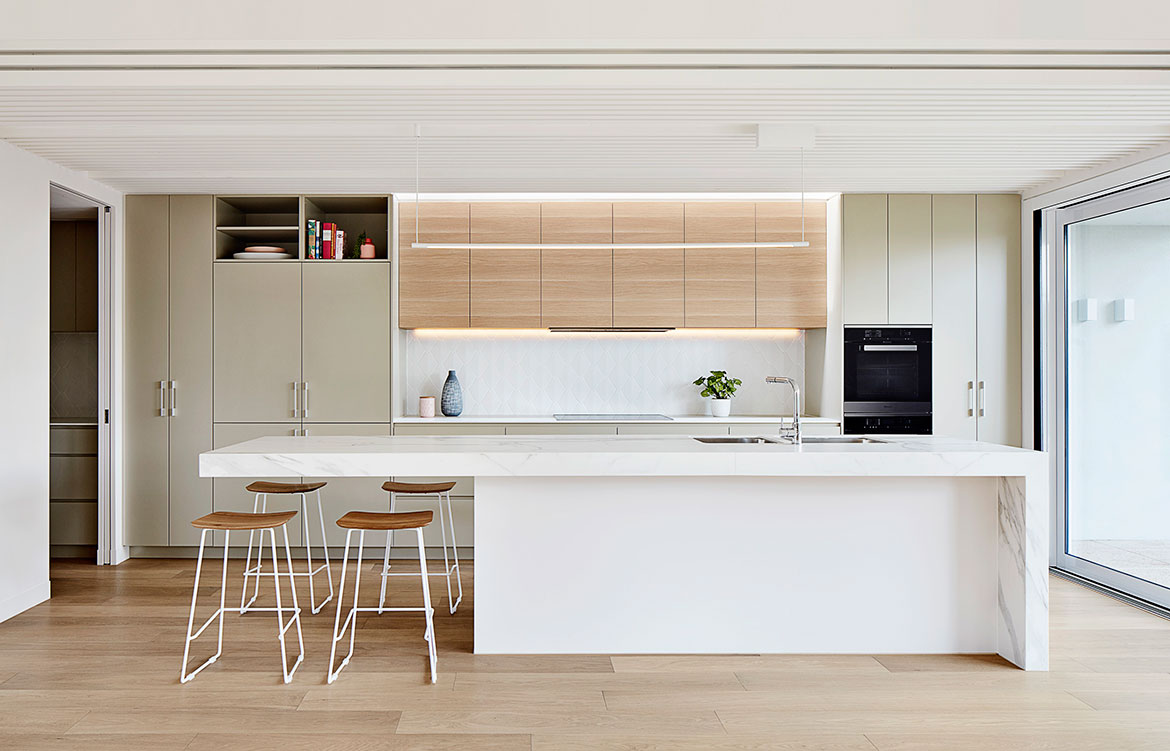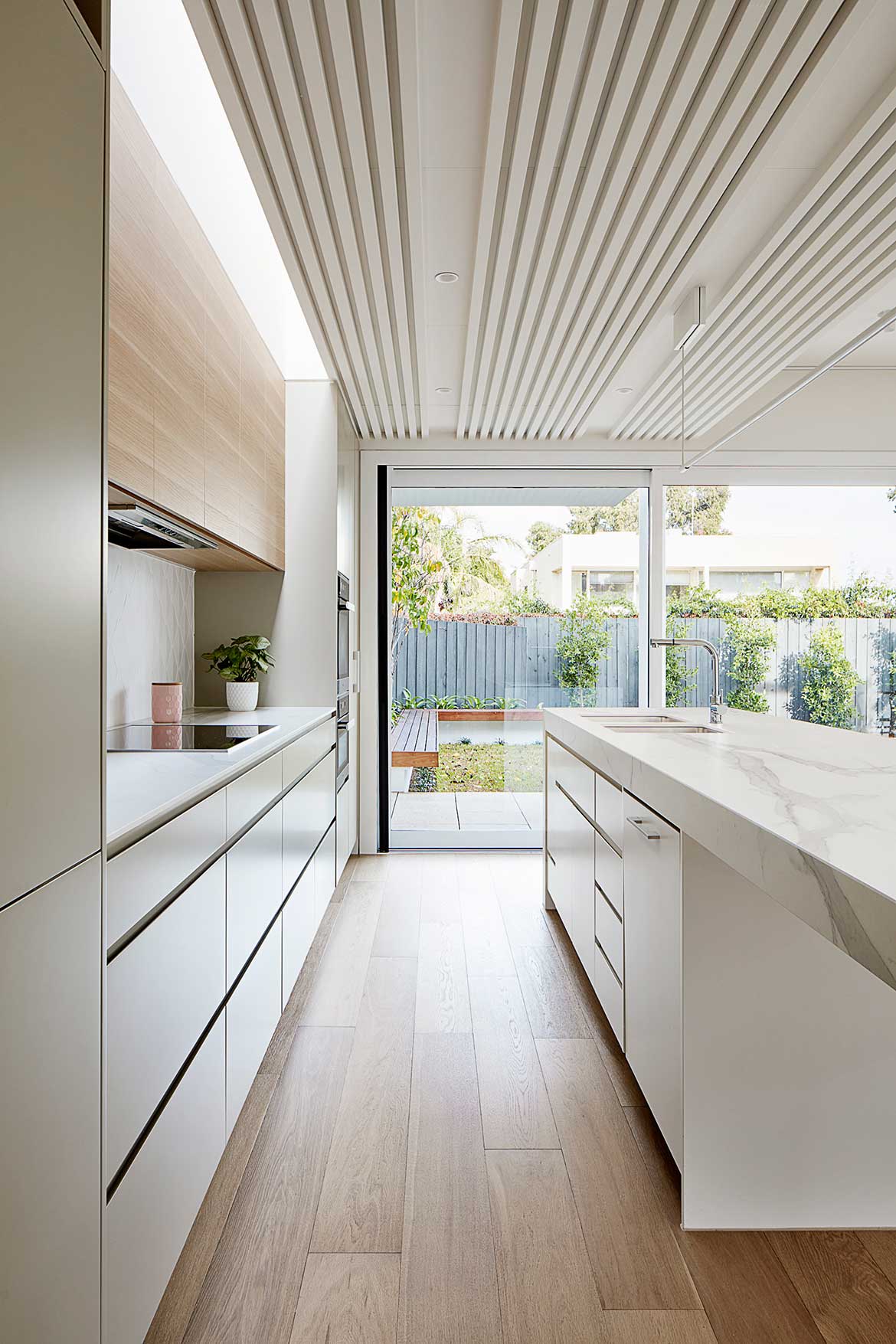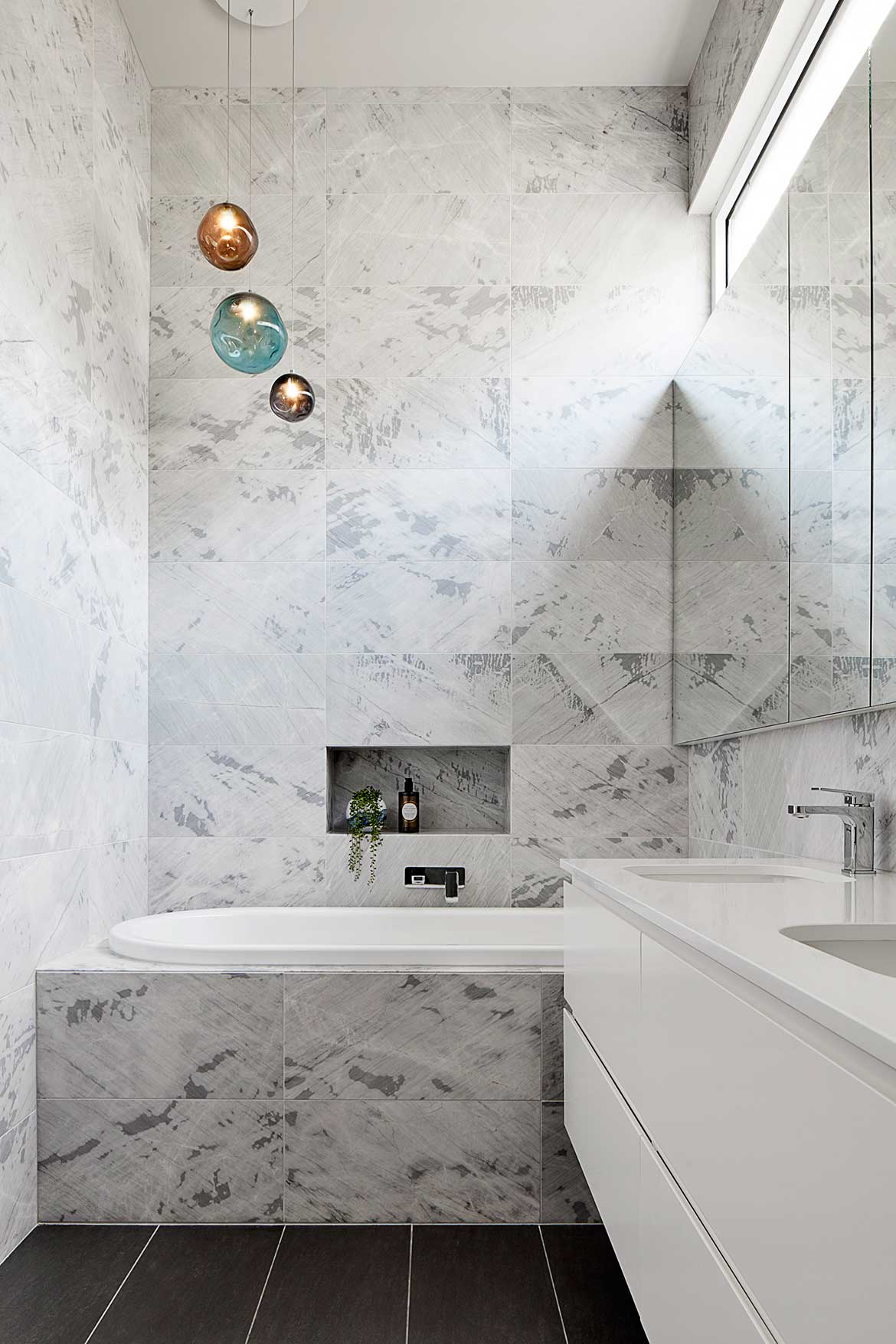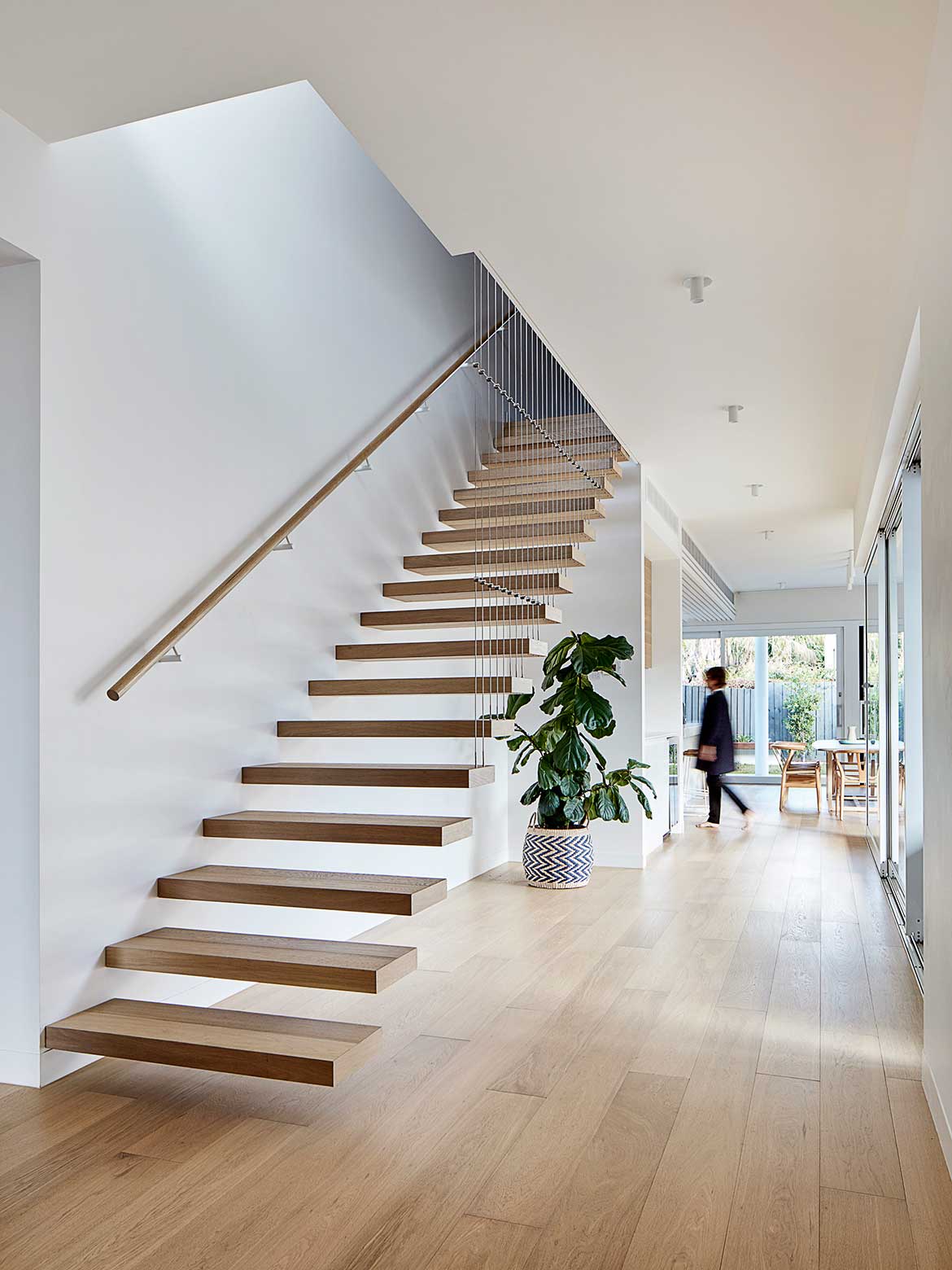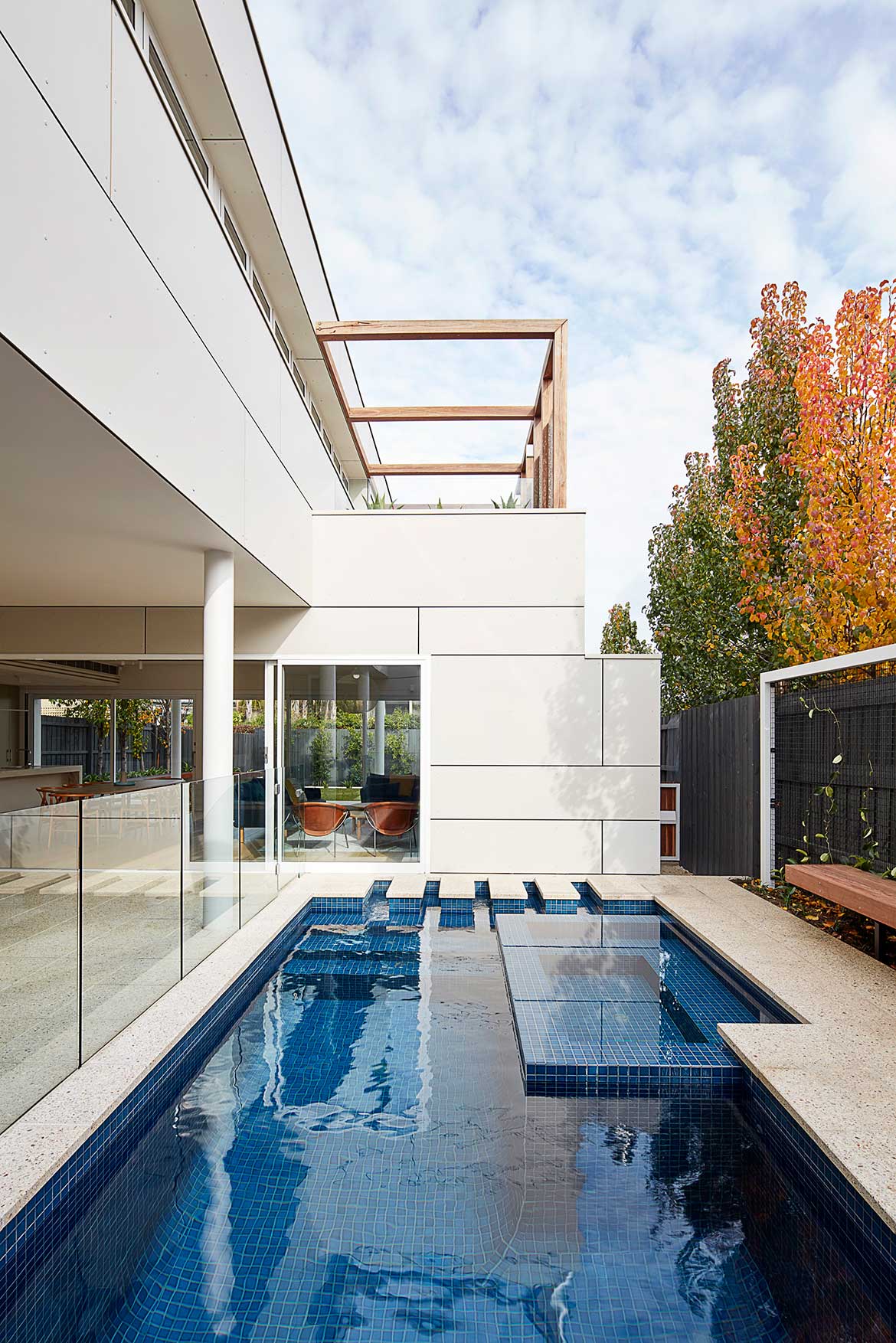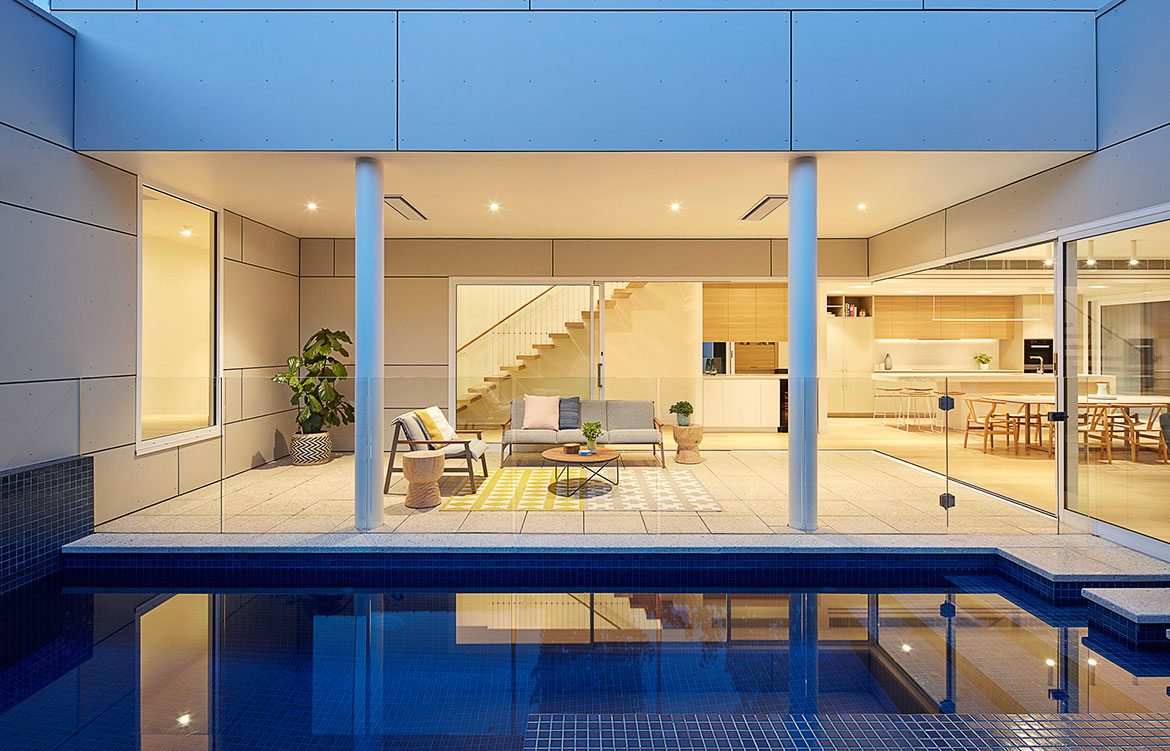 Tags: Home Architecture, House Architecture, Residential Architecture
---