Olio Kensington Street is the new Sydney restaurant designed by Chris Bosse of LAVA. It's Sicily's classic passeggiata, or leisurely walk, and extra virgin green olive oil that serve as the two aesthetic launching points of the space; perfectly married in the 19th century Old Rum Store.
"Sicilian-born award-winning chef Lino Sauro is bringing his cuisine, based on traditional recipes from his family, newly interpreted, to Sydney. He uses very few ingredients and wants each ingredient to be visible and detectable. Our architecture has the same goal," explains Bosse on the Olio design. "We created a passeggiata using Sicilian tiles, that flows through the restaurant and connects the kitchen, bar, dining and rooftop areas. This circulation system subdivides the space, separating serving spaces and served spaces. This is also expressed in the ceiling where a layered green ribbon reflects the floor layout."
"We introduced two pieces of 'furniture', free flowing joinery elements for kitchen and bar. Soft, dripping, LED-lit lines on the joinery interpret the idea of flowing oil."
The interior of Olio features a natural colour palette of light oak timber and concrete tabletops, playfully set off with hints of Mediterranean blue and olive green. Fit out with the elegant and relaxed aesthetic of the Gubi Chair, the result is a space that allows the food to be the heor, while still working as a visually arresting design area.
"We overlaid these new elements onto the fantastic bones of the old rum store – exposed brick walls, timber rafters, steel structure, rustic timber doors, loft-style steel windows. The original elements were cleaned up and showcased as existing."
Diners are also free to enjoy an aperitivo or two on the olive tree-lined rooftop terrace, overlooking Sydney's Chippendale. Lighting design, handled by Light Practice, includes a series of bendable LED strips, lining the joinery and ceiling, as well as dimmable spotlights to create a moody and romantic atmosphere in the low light evenings
"We had a mix of tradition and innovation to work with – an old building and Sicilian tradition; with a new fit-out and Lino's modern take on Sicilian dishes. Our design complements the quality produce and strong connection to Sicilian roots. Simple and legible."
LAVA
l-a-v-a.net
Words by Andrew McDonald
Photography by Brett Boardman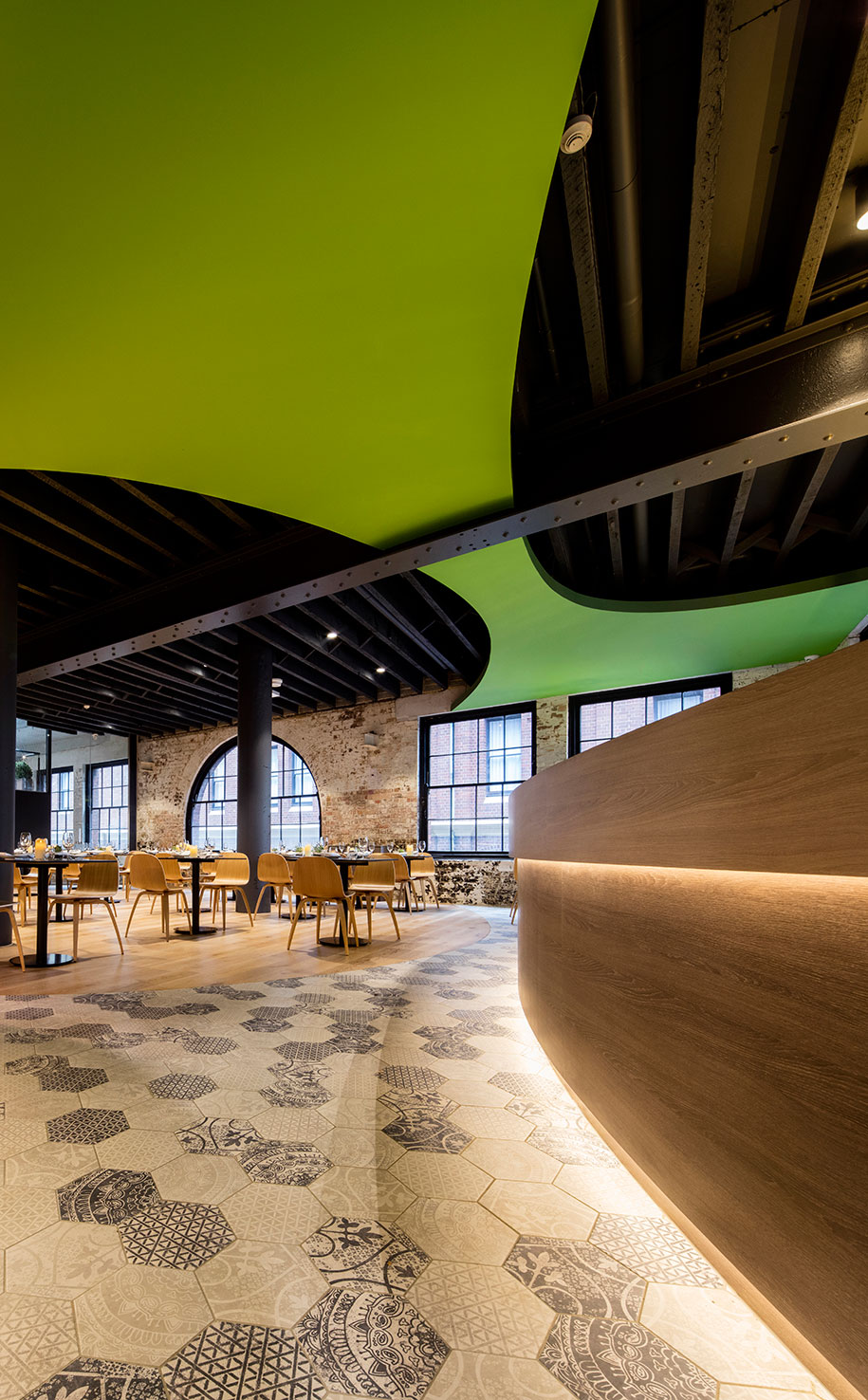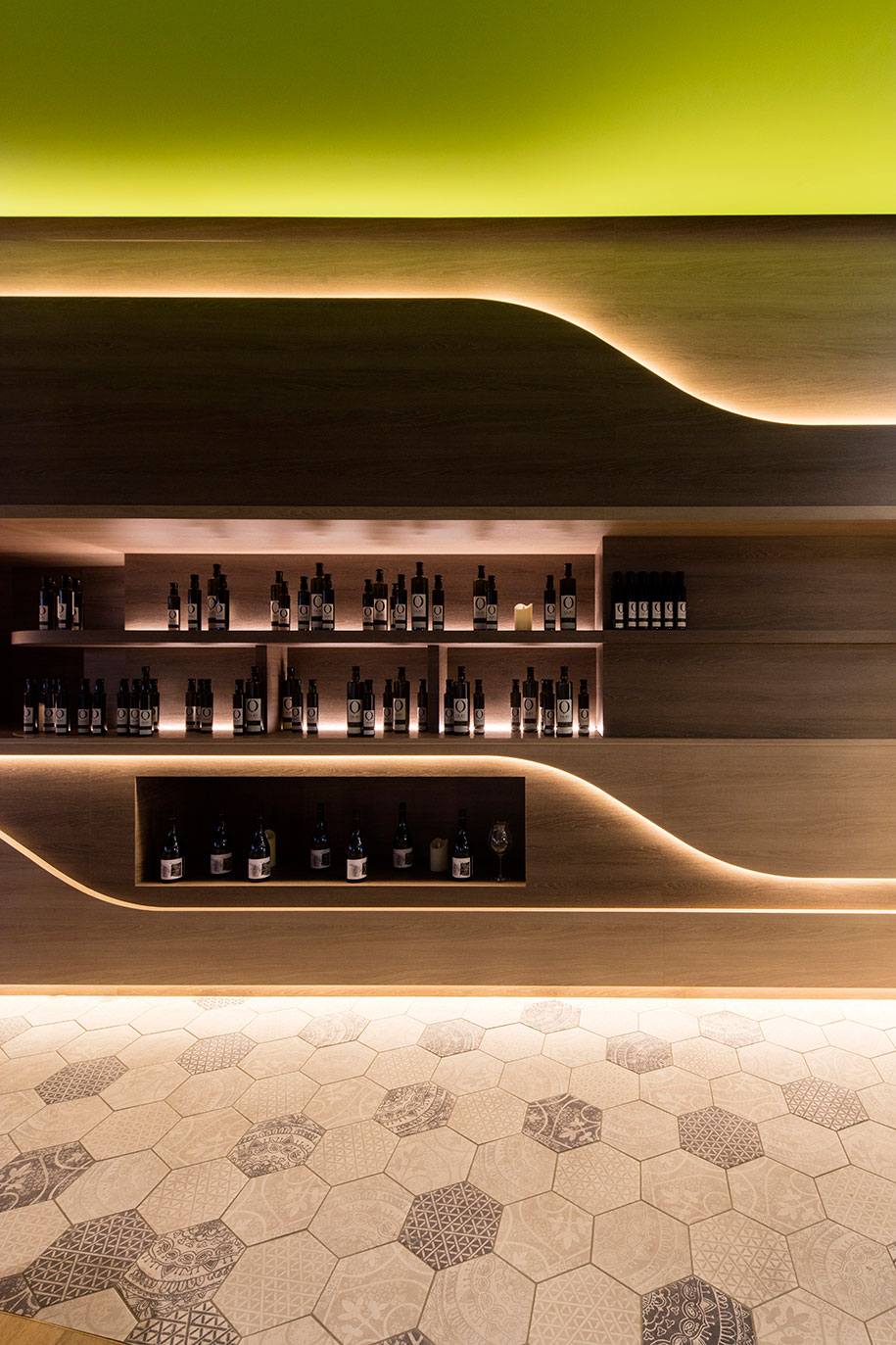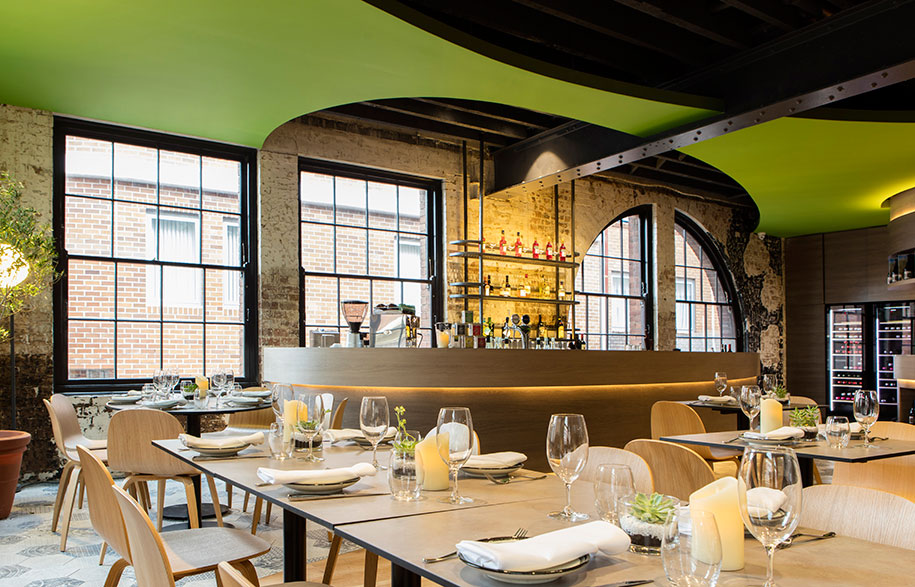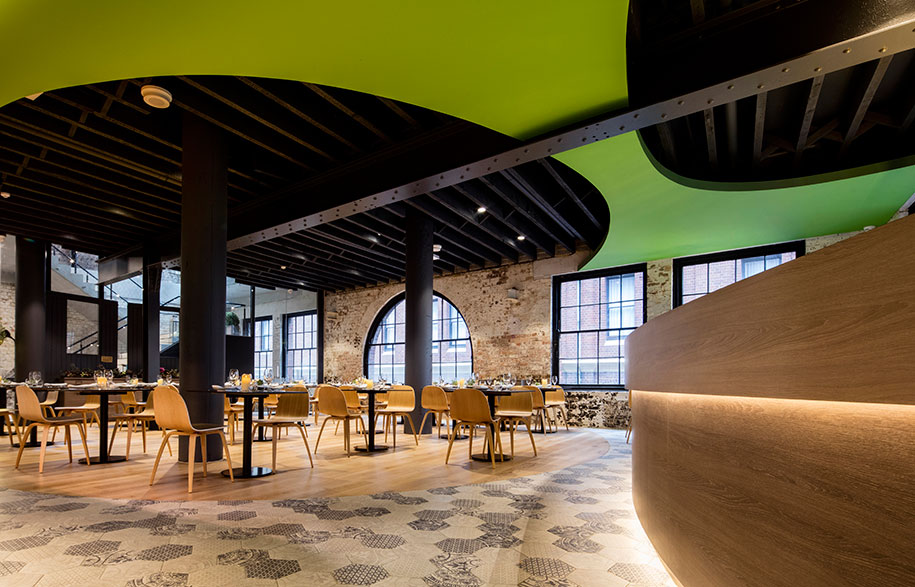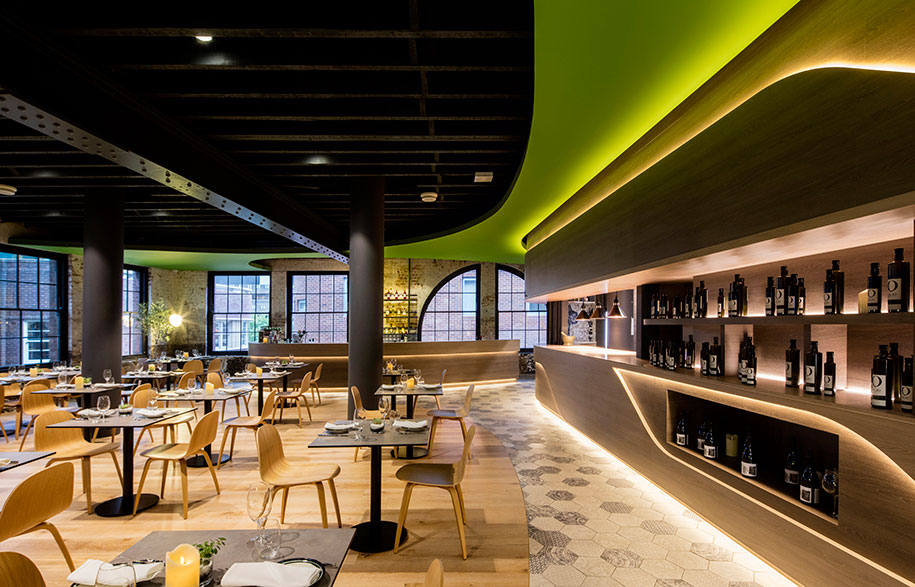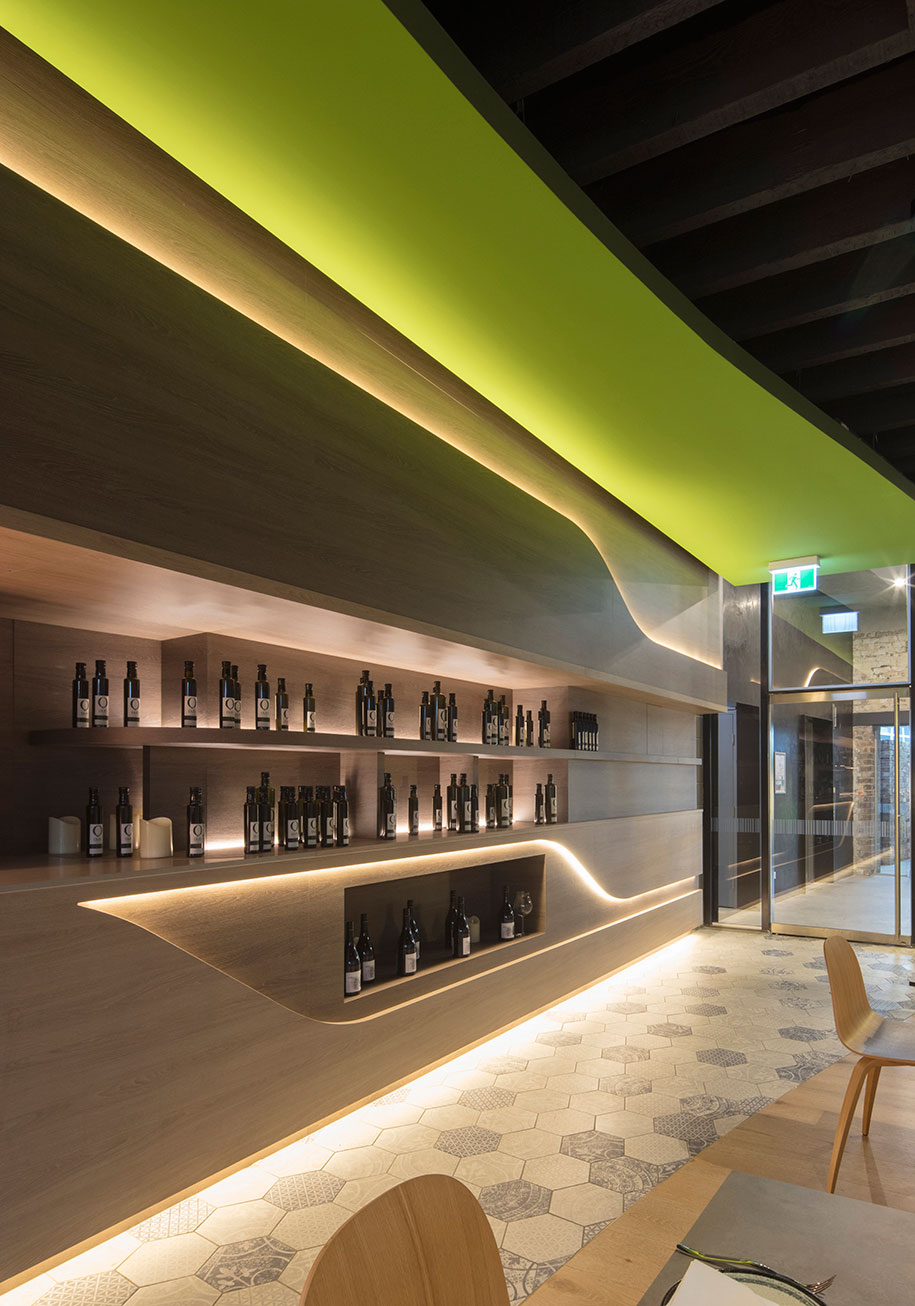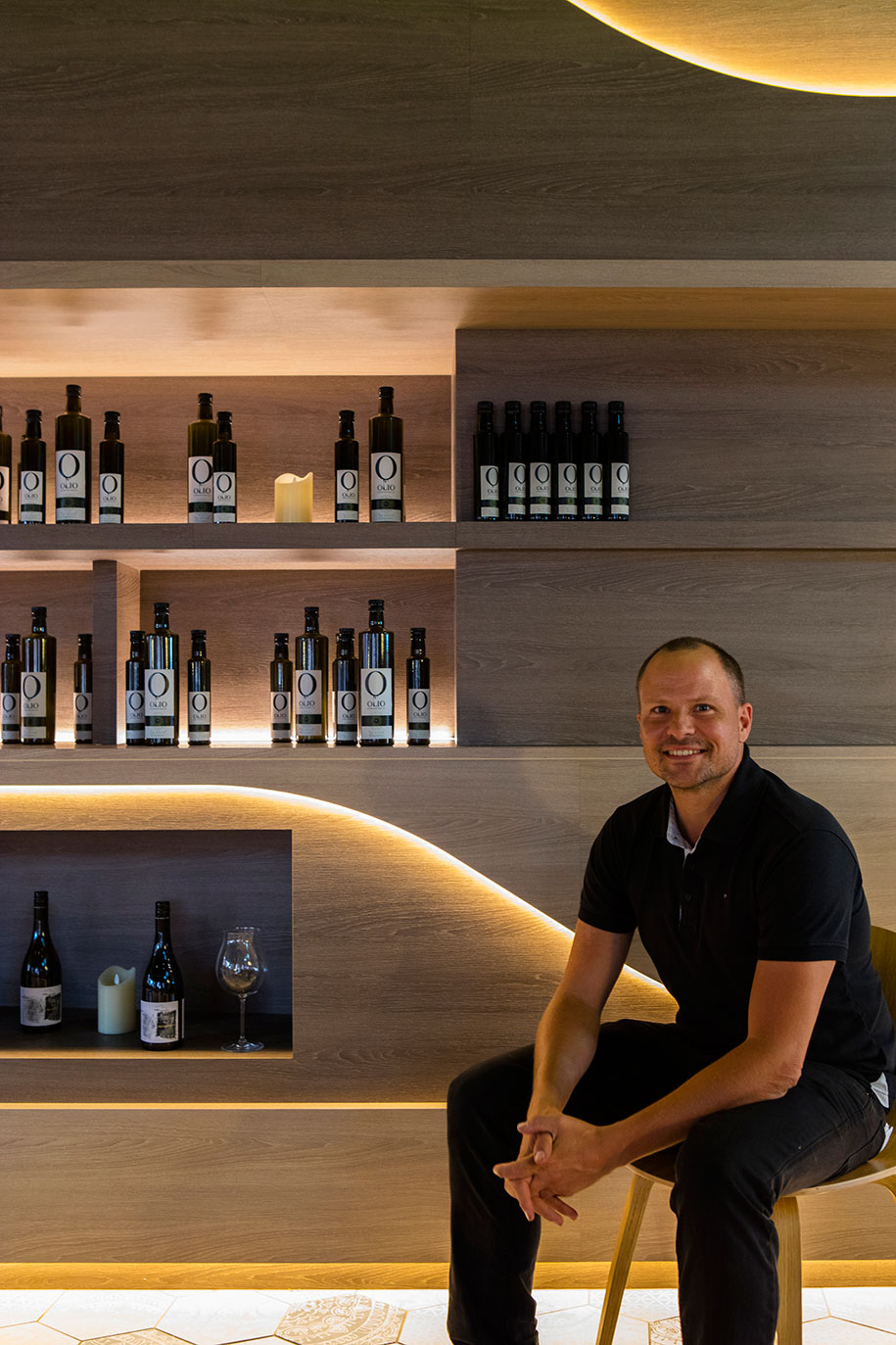 ---