Interview with by Amanda Vallis with Co-owner Anne Cooper.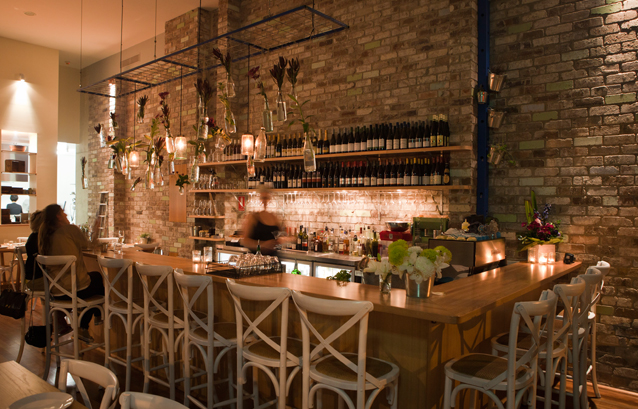 What inspired your design concept for the restaurant fit out?
We drew inspiration from big, light, relaxed spaces in Hawaii and cosier, brick style places in New York that were intimate and candlelit.  We then spent quite a lot of time in gastro pubs in London that has really shaped the style of our food.  All those influences really marinate with the design.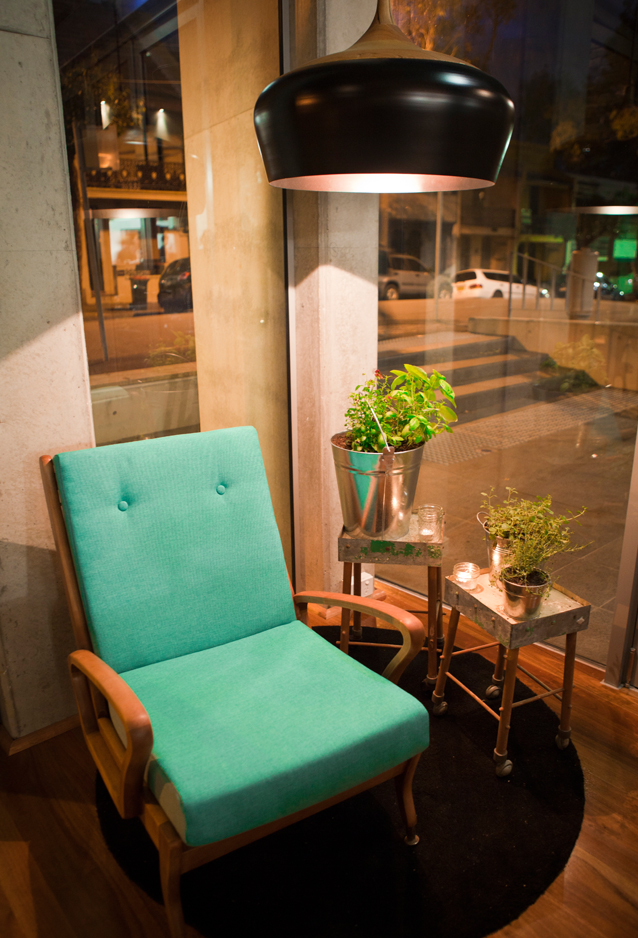 What kind of 'mood' did you set out to create?
I really wanted to install some warmth in to the place and I was lucky to find these really great greeny-blue old vintage bricks from 'Brick Pit' in Smithfield.  They form part of the main wall and really help bring that colour through the space.  I really like to mix industrial newness with vintage charm so we made use of our bottle collection by using them as vases that hang from the ceiling filled with fresh flowers.
What kind of challenges did you face from initial concept design to opening the doors?     
Finding the bricks were a big problem as it's quite difficult to find good quality, old bricks.  So it took us a few weeks to find what we wanted. Logistically, we were really lucky and found the council really supportive and helpful throughout the whole process.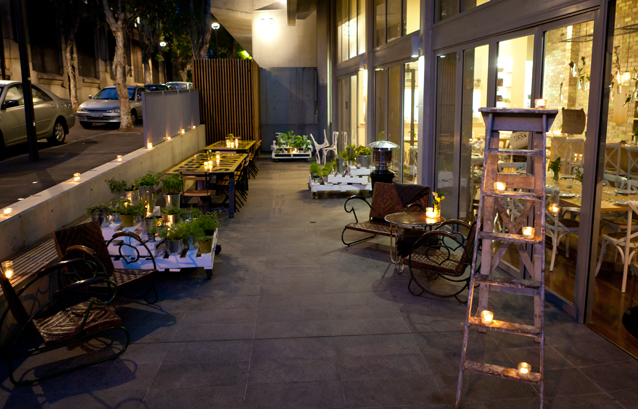 Which 'experts' did you enlist to get the job done (interior designers, stylists, carpenters etc.)
My two business partners (Louise Hunt and Chris Low) and I worked collaboratively together on all aspects of the business.  While the design was primarily my responsibility, I ran everything by them and we made decisions together.  Chris is also our chef, so he takes the lead on our menu (it is changed every few months to suit the seasons) but we always discuss it all together before finalising it.  We also had a great builder who had carpenters on staff so that made things really simple.
What kind of upkeep/maintenance is required to maintain the look you have created on a daily basis?
The vases that hang above the bar need to be cleaned and the water needs to be changed.  New flowers also need to be sourced once a week, which we get either from the markets or from the lovely lady who sells flowers outside Central station. Chris's parents also come up once a month and re-do our herb gardens which is so nice of them!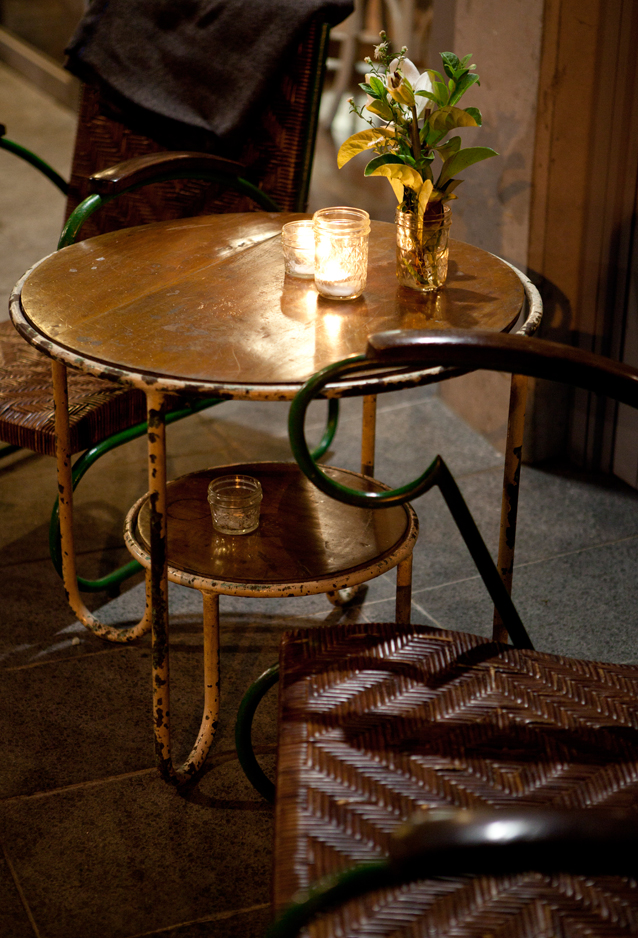 Many restaurants/bars go for a basic design approach and attract customers purely due to their food and wine. Why did you choose to go the extra mile with the look/feel /theme of the place?
I think it's really important.  When I go to a dining space, I want to feel comfortable and it's always important to me to be in a beautiful room.
What did your original design and fit out budget look like and what kind of proportion did it bear of your overall setup costs?
The actual interior, decorative aspect was less than a third of the budget overall.
Did you exceed your design budget or stay within it?
I stayed within my design budget but we did exceed the overall budget by about 60 thousand dollars.  There were additional costs for council and solicitors and some of the kitchen equipment we needed was more expensive than expected.
How willing were you to go beyond your budget in order to achieve the result you desired?
We didn't want to skimp in things that we really needed so we spent what we had to on equipment and things like that.  Labor costs are also unavoidable.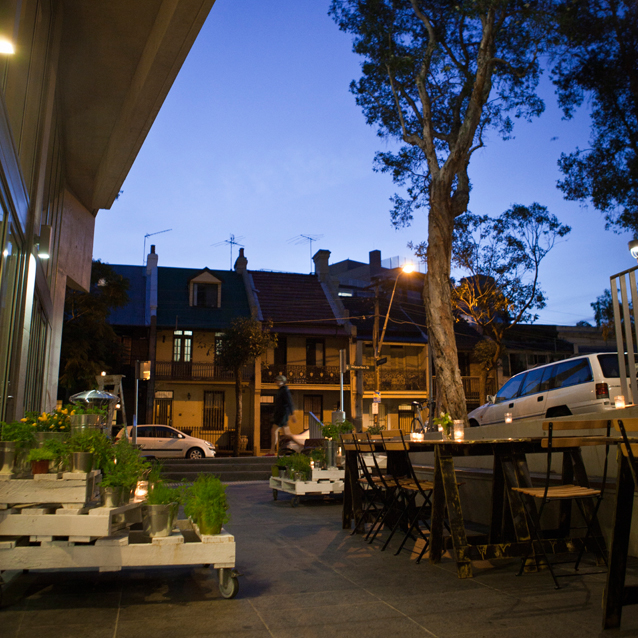 What sort of compromises did you make? Or how did you get around certain budget limitations?
The shelving behind the bar isn't the original material we originally wanted and needed to be redesigned in order to stay within my design budget.
How does your space complement the food you serve?
The feeling of freshness and light is really translated through our food so the space and the food really work together in that way.  We spend a lot of time on how the food is going to look.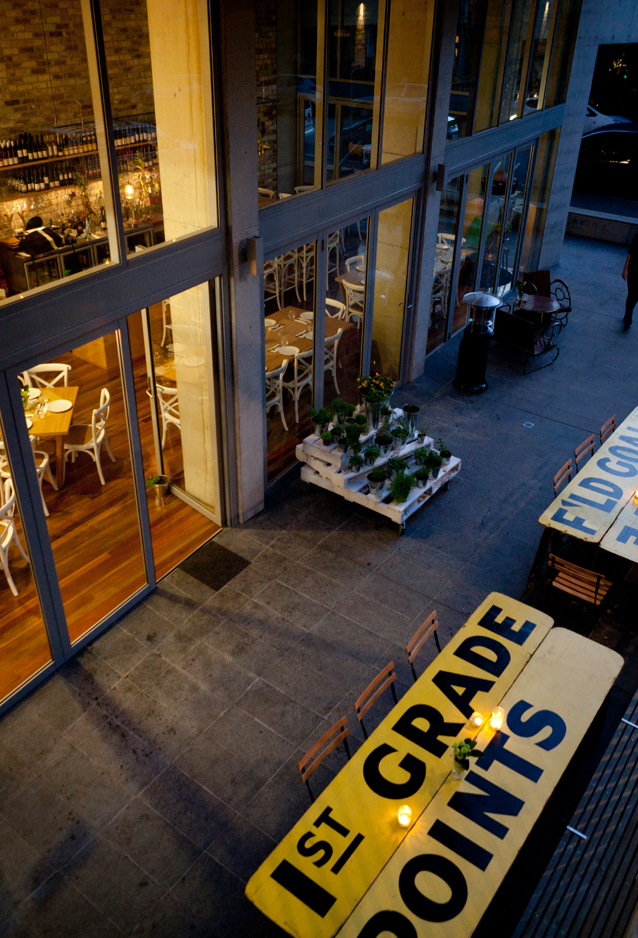 Tags: Interior Architecture, Interior Design
---