Based on an overlooked transition site measuring a mere 345 sqm, sandwiched between a commercial warehouse, a lane and the rear of the Bay St shops, the Outer Crescent House presented a complex build for Merrylees Architecture.
The clients' brief was to create a spacious family home within the tight confines of the unique location. The response takes advantage of the site's distinctive position between both commercial and residential zones, with Merrylees Architecture channeling these surrounds into inspiration for the building's materiality, orientation and form. Occupying a notable boundary-to-boundary presence, the design concepts marries a series of generous internal living zones together, creating a private retreat of privacy within the light filled home.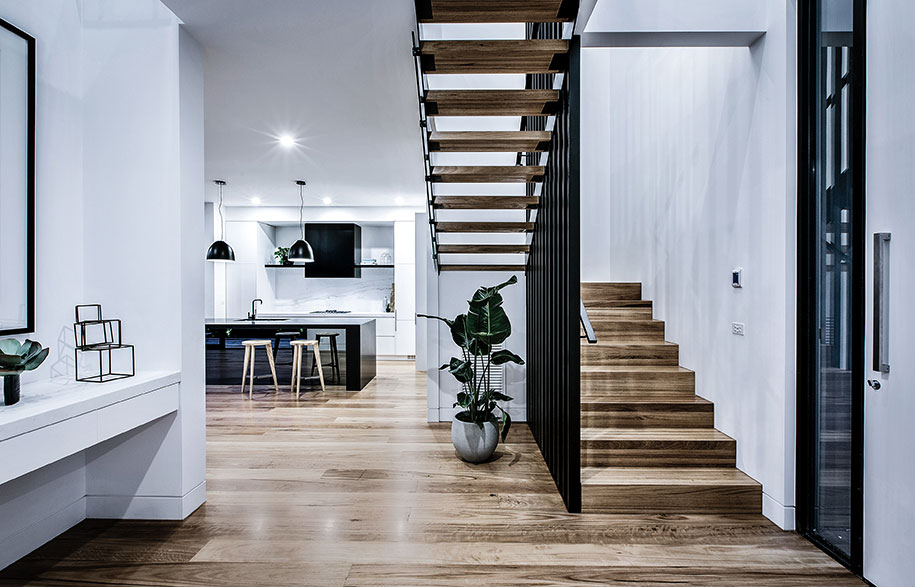 The strong, rectilinear masonry comprising the external walls form a sort of modernist fortress around the softer timber and glass panels of the façade; a design flourish that is a practical for protection and privacy as it is eye catching and visually arresting. Soaring double-height ceilings with views to the sky are at the entrance to the home, greeting visitors and drawing the eyes toward the sculptural black steel and timber staircase.
Space and light throughout the internal of the space juxtapose the sense of heaviness in the external design of the Outer Crescent House, referencing mid-century modernism throughout. The large windows throughout the internal design dominate the aesthetic and lead the eye outwards towards the home's private garden and entertaining areas.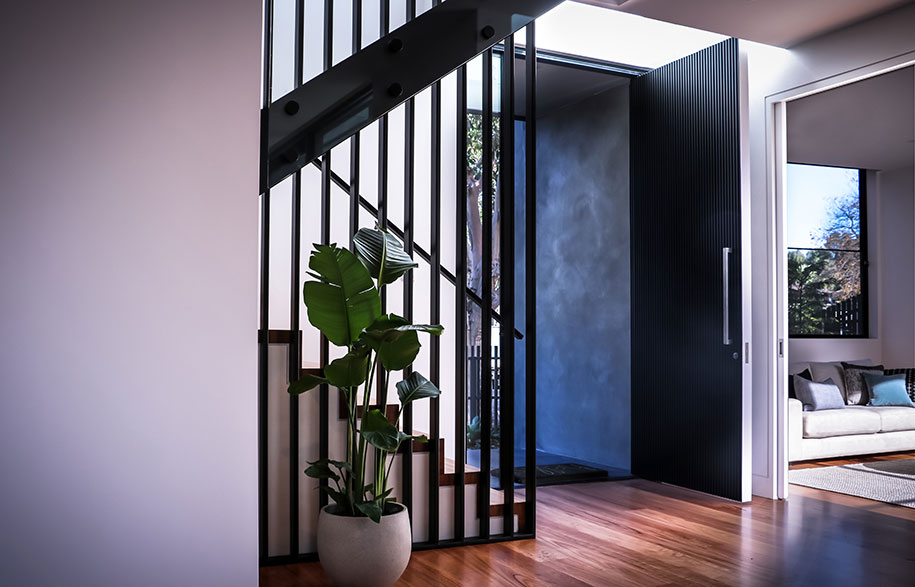 Another problem in the design came from the fact that the site it is a known flood prone area, which limited the floor structure options during the build. To compensate for the lack of thermal mass in the floor, Merrylees Architecture ensured additional floor insulation was installed throughout, to ensure year round comfort for the beachfront property.
Internal finishes throughout were carefully selected for their sustainable credentials with an emphasis on all-natural products. The resulting is a naturally lit, uniquely spacious and comfortable house that manages to fit into a specialized location.
Merrylees Architecture
merryleesarchitecture.com
Words by Andrew McDonald
Photography by Tom Wenborne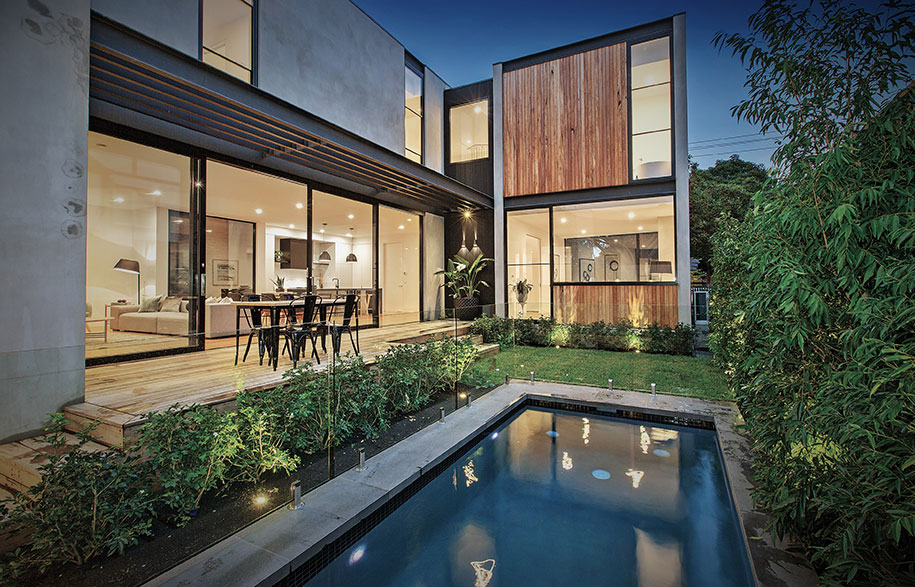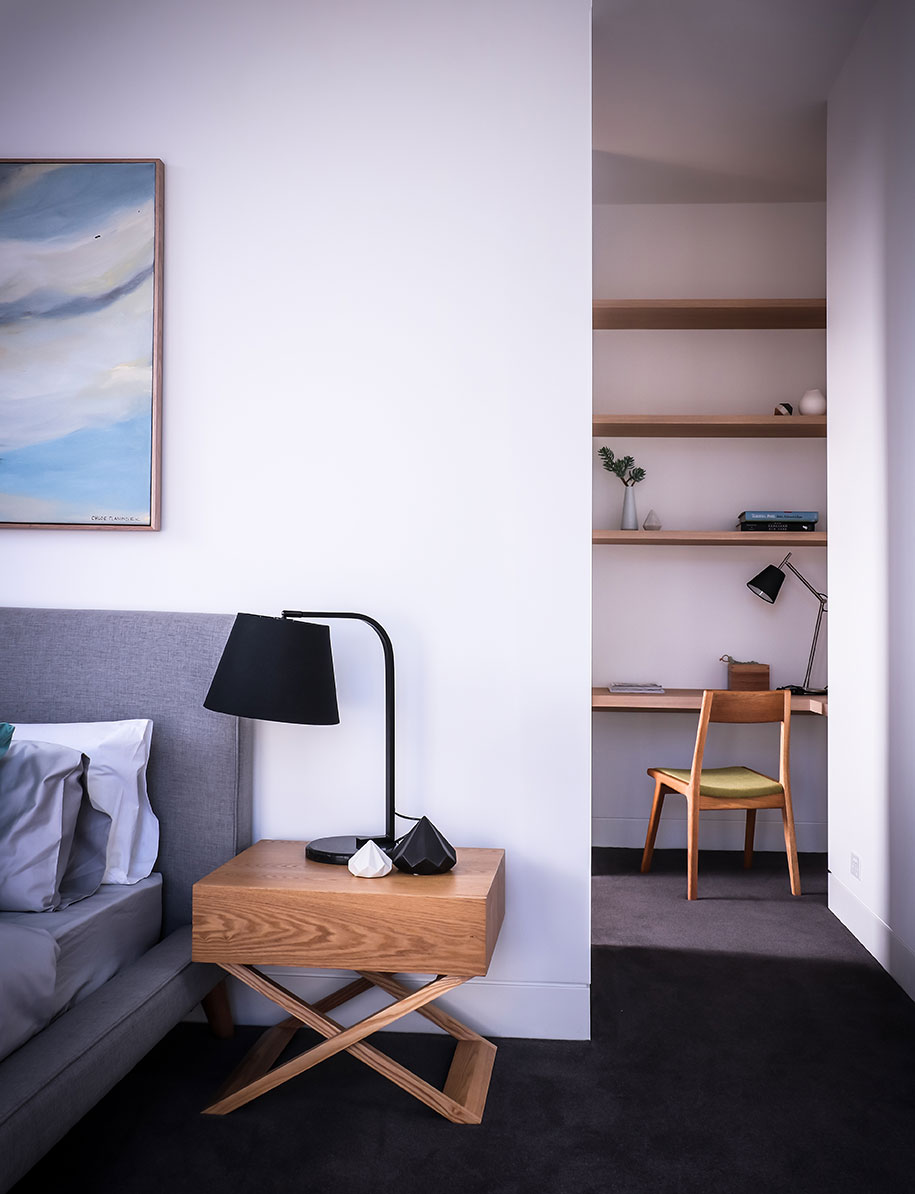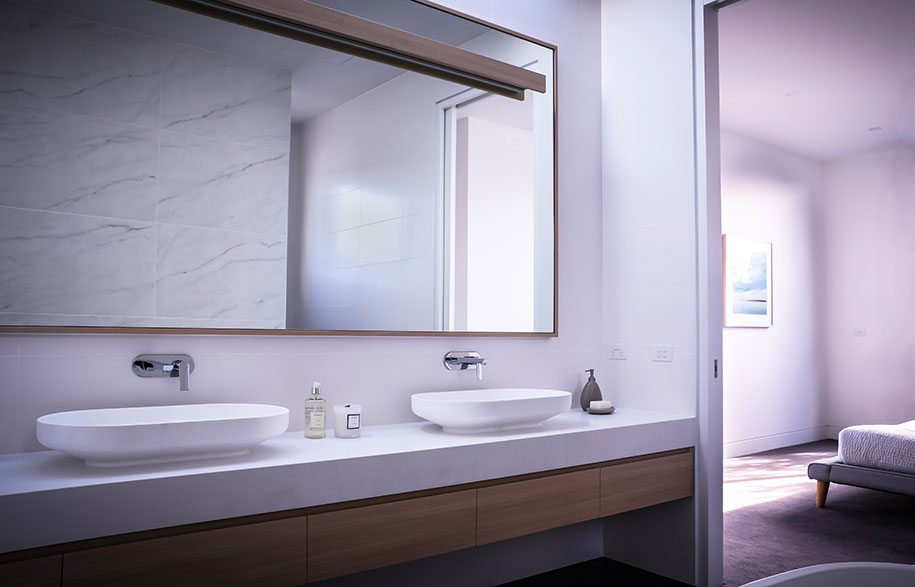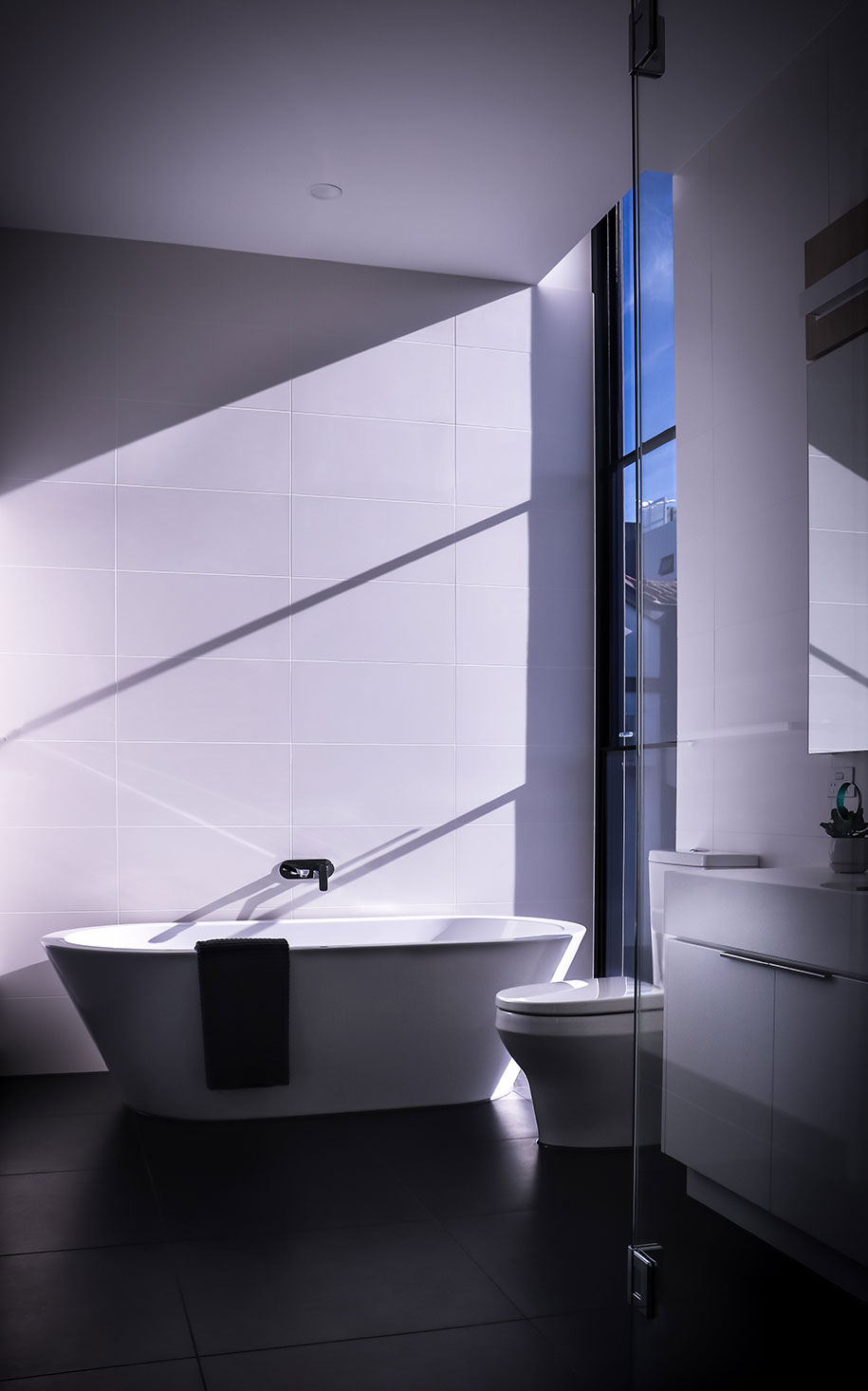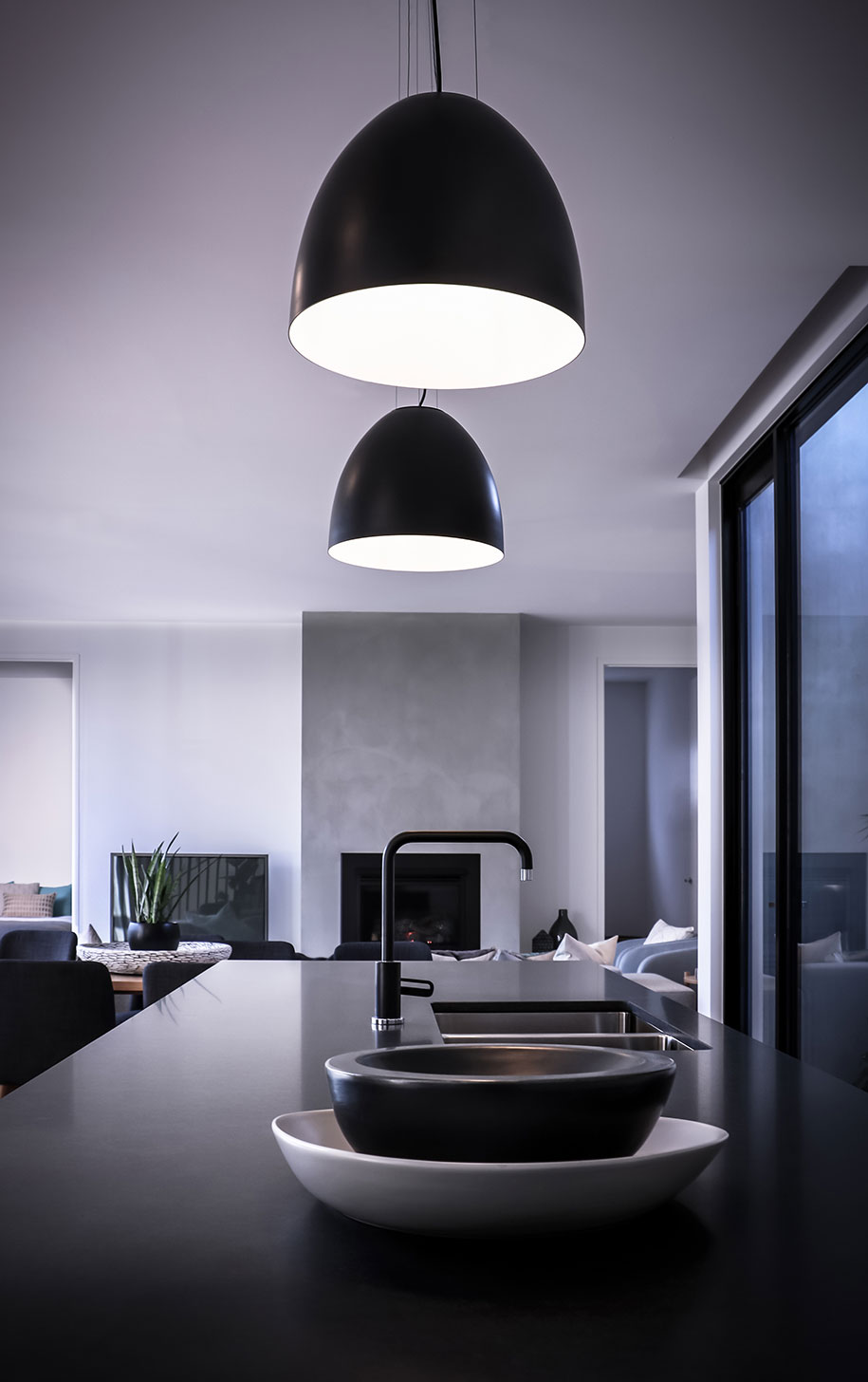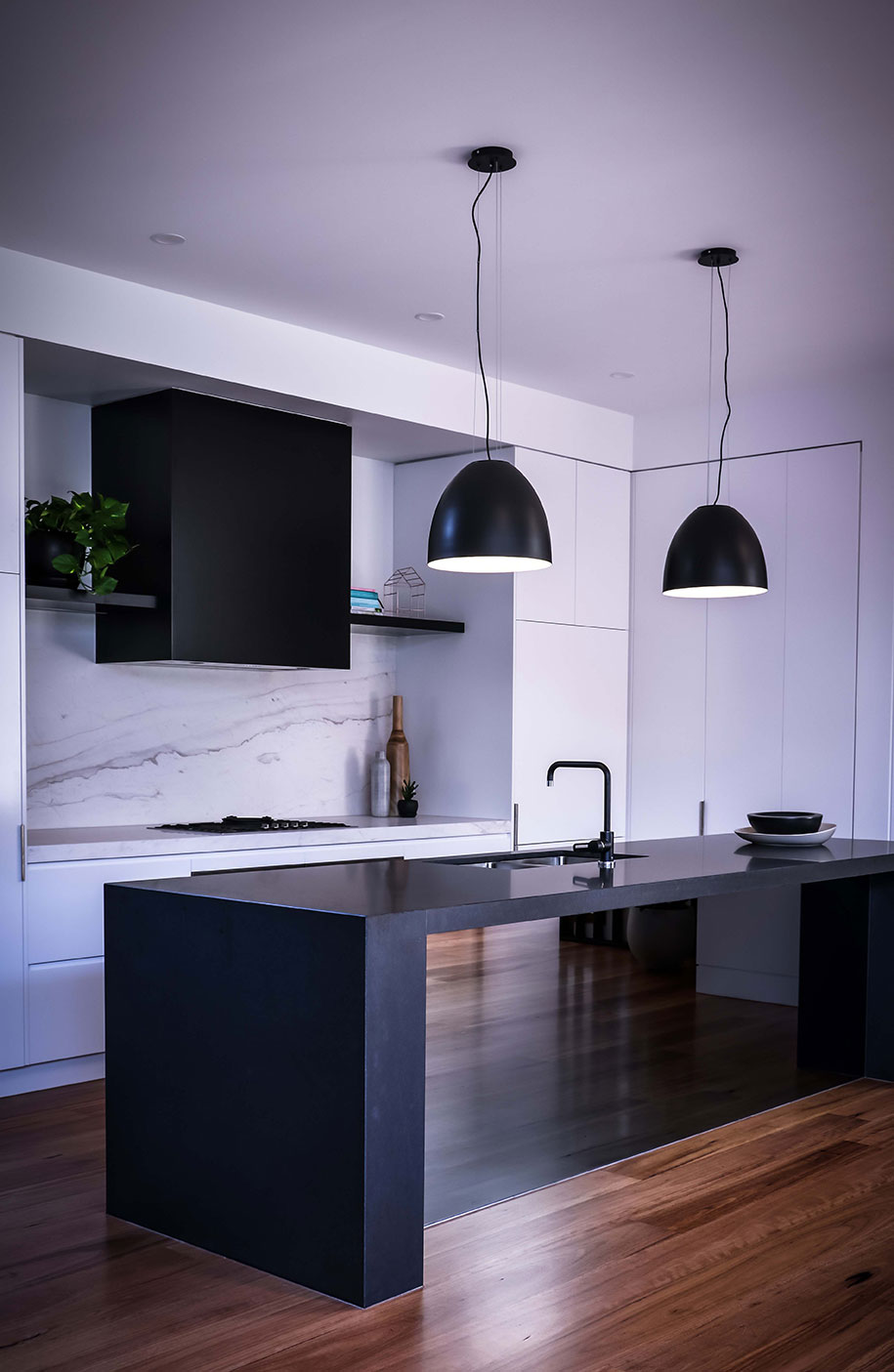 Tags: Home Architecture, House Architecture, Residential Architecture
---