'Fusion' is a catchword of contemporary restaurants that is often besmirched by schizophrenic menus and equally confused aesthetics. Pachamama House, however, demonstrates that the adventurous pairing of disparate elements can seduce both the eyes and the tongue.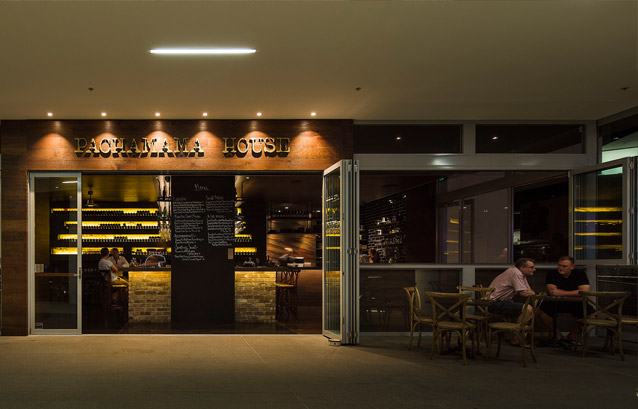 Designed by Forward Thinking Design and located at the ground floor of a residential block , the restaurant is recessed from the footpath and incrementally revealed as one approaches via a flight of stairs from street level. Sandwiched between the building's paved pedestal and the larger footprints of above storeys, the space is instantly defined by its glass surfaces, use of timber and exposed brick, and, especially at night, the warm glow that it emanates.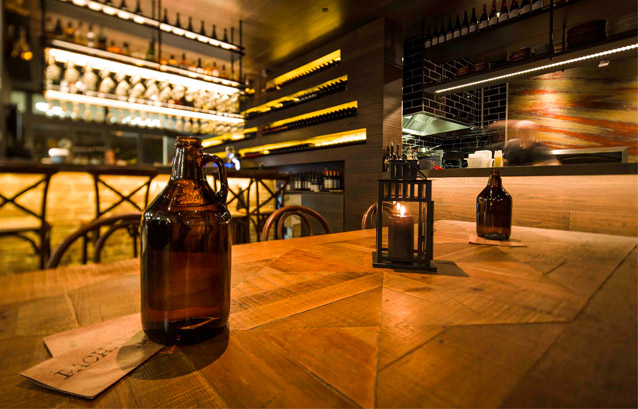 This interplay of illumination and materiality is the strength of the design; a selection of natural timbers, reclaimed bricks, composite stone, composite acrylic and acid stained concrete couples with a sophisticated lighting design to create an alluring atmosphere.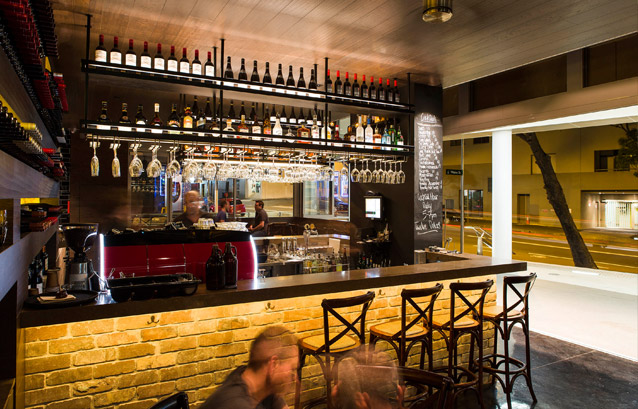 Black gloss ceramic tiles extruding from white grout in the kitchen create a slick, crisp aesthetic, while the Real Metal Laminate that clads the pizza oven injects colour and movement into the space.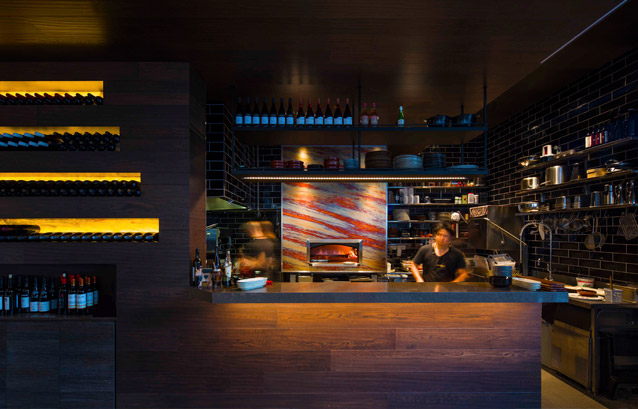 The columns, bulkheads and walls are finished in a staggered timber flooring material that warms the space without overly brightening it, allowing the indirect and feature lighting to selectively illuminate the volume. The main wall features a backlit decorative acrylic that casts the wine bottles and glasses stored on the adjoining shelves into high impact silhouettes. Brass fittings are featured throughout to contrast with the reclaimed bricks, punctuating the interiors with their metallic luster.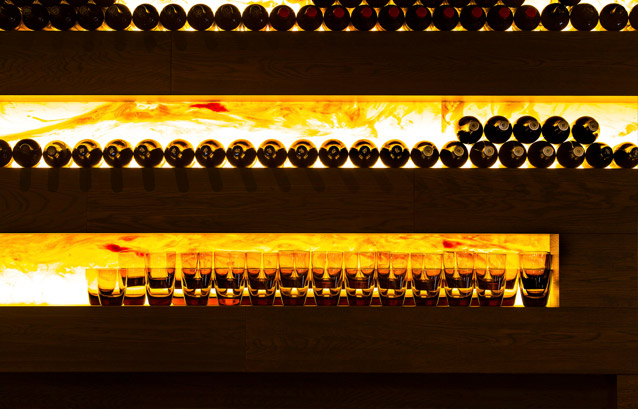 The net result is of a restaurant that manages to feel cosily dim and warm while affording open views across two entire surfaces, and that accompanies its Peruvian-Japanese menu with an equally enticing visual melange. 
Pachamama House
pachamamahouse.com.au
Forward Thinking Design
forwardthinkingdesign.com.au
Photography: Barton Taylor Photographik
photographik.com.au
Tags: Forward Thinking Design, Interior Architecture, Interior Design, Pachamama House
---