Aileen Sage Architects designed Paddington Courtyard House for a very specific client, that being one of the studio's own, architect Amelia Holliday. "The house was designed as a home for a growing family, an architect and builder, we had our first daughter in the house," says Amelia.
The project began with a run-down Victorian terrace in Paddington but rather than forget the heritage of the area with brand new materials, the architects reflected on the surrounding streets for textures and memories of the site. As such the palette is mixed, comprising sandstone, bagged recycled brick rendered and painted masonry, and clear and patterned glass.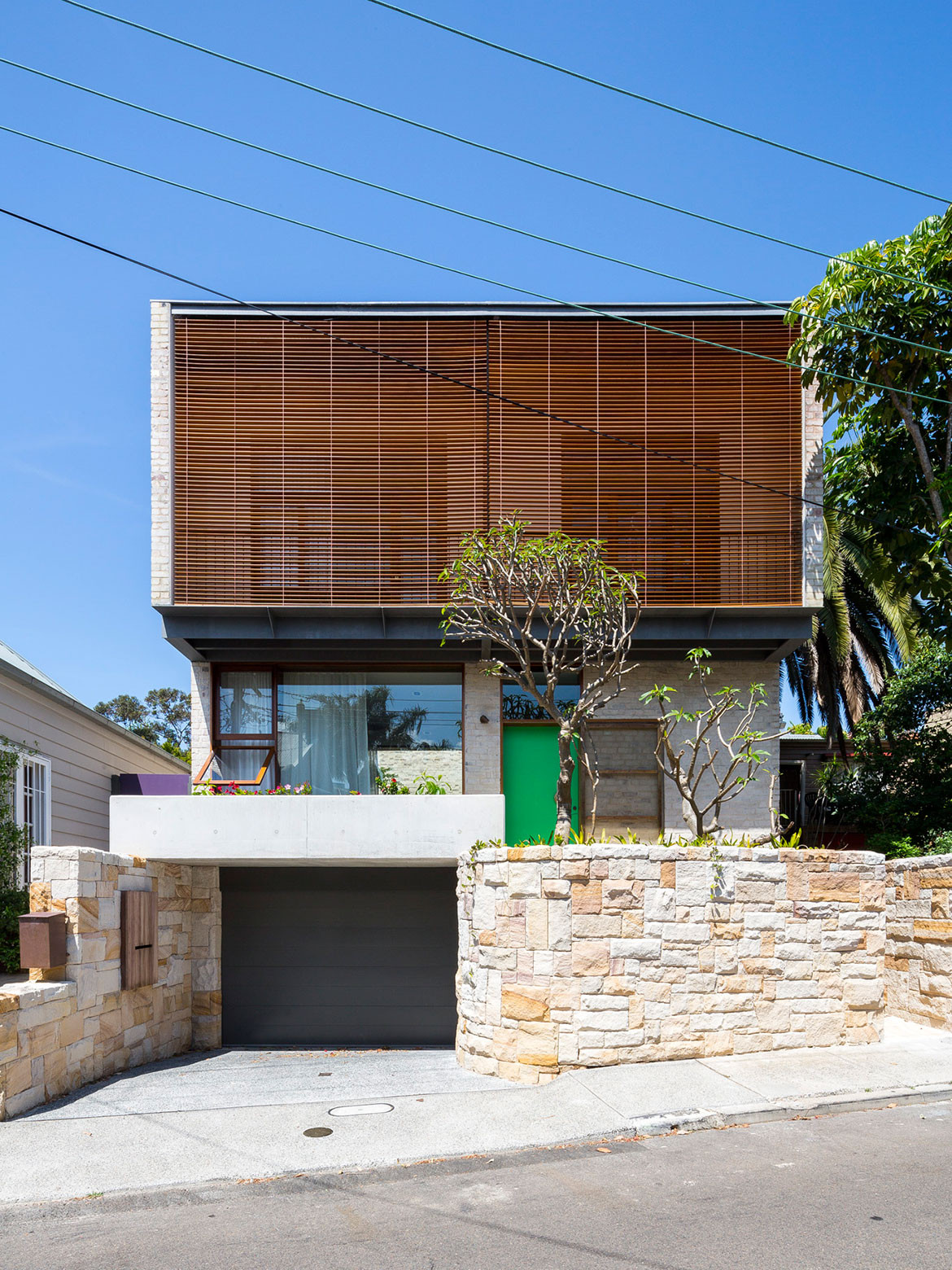 Paddington Courtyard House also inspires sustainability by inviting the environment into the build, with the house becoming a vision of an extended secret garden. As the name suggests, the residence wraps around a large internal courtyard. "Each of the living spaces has a different relationship to the garden," notes Amelia. The rooms flow from each other but can also be shut off to provide private spaces. "Careful consideration was given to how different spaces might be used at different times of the year and also change in use and occupation as the family grows and develops."
Privacy was a key element of the brief for the growing family, all while maximising the tight inner-city space and orientation became a vital driver of the build. "Many of the streets in Paddington are oriented east-west, and it was important to bring in northern light to the main living area and outdoor space," Amelia adds. The thoughtfully designed garden from Sue Barnsley Designs helps create a multi-levelled oasis allowing for sky views and neighbouring vegetation, without compromising visibility from surrounding houses.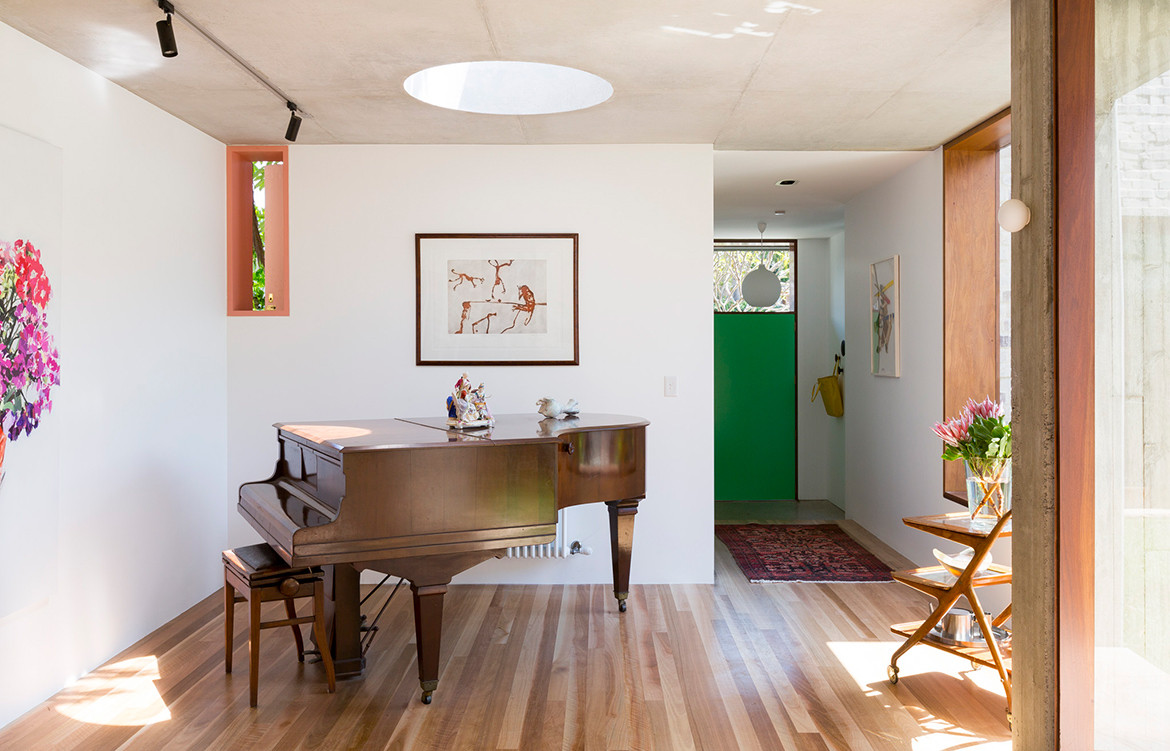 Bright pops of colour – blue stairwells and green window shutters –play off the natural materials and expansive indoor/outdoor living. "Colour and texture is used as a playful device throughout the home, embedding memories and traces of the past," says Amelia.
The stunning design of Paddington Courtyard House, which avoids redundant spaces and maximises the large internal courtyard for passive heating/cooling elements, provides a clear example of innovate design and sustainability. It shows what can be done to modernise yet remember the heritage of Paddington.
Aileen Sage Architects
aileensage.com
Photography by Tom Ferguson
Dissection Information
Recycled Brick from The Brick Pit
Hardwood framed windows from Lochbuild
Cedar Mechanized Venetian blinds from Seaforth Venetians
Carrara benchtop and wall panels from SNB stone
Custom brass and stained plywood joinery
Mosaic tiles from Academy Tiles
Flos Mini Glo Balls from Euroluce
AJ Royal and Wolhert pendants from Louis Poulsen
Tracks and downlights from Masson For Light
Haiku ceiling fans from Big Ass Fans
Aerotron ceiling fans
Barbeque from Electrolux
Cooktop and ovens from Wolf
Integrated dishwasher from Miele
Integrated fridge from Fisher & Paykel
City Stik tapware from Brodware
Arch basin from Parisi
Banc basin from Meco
Classic Duo bath from Kaldewei
Vola accessories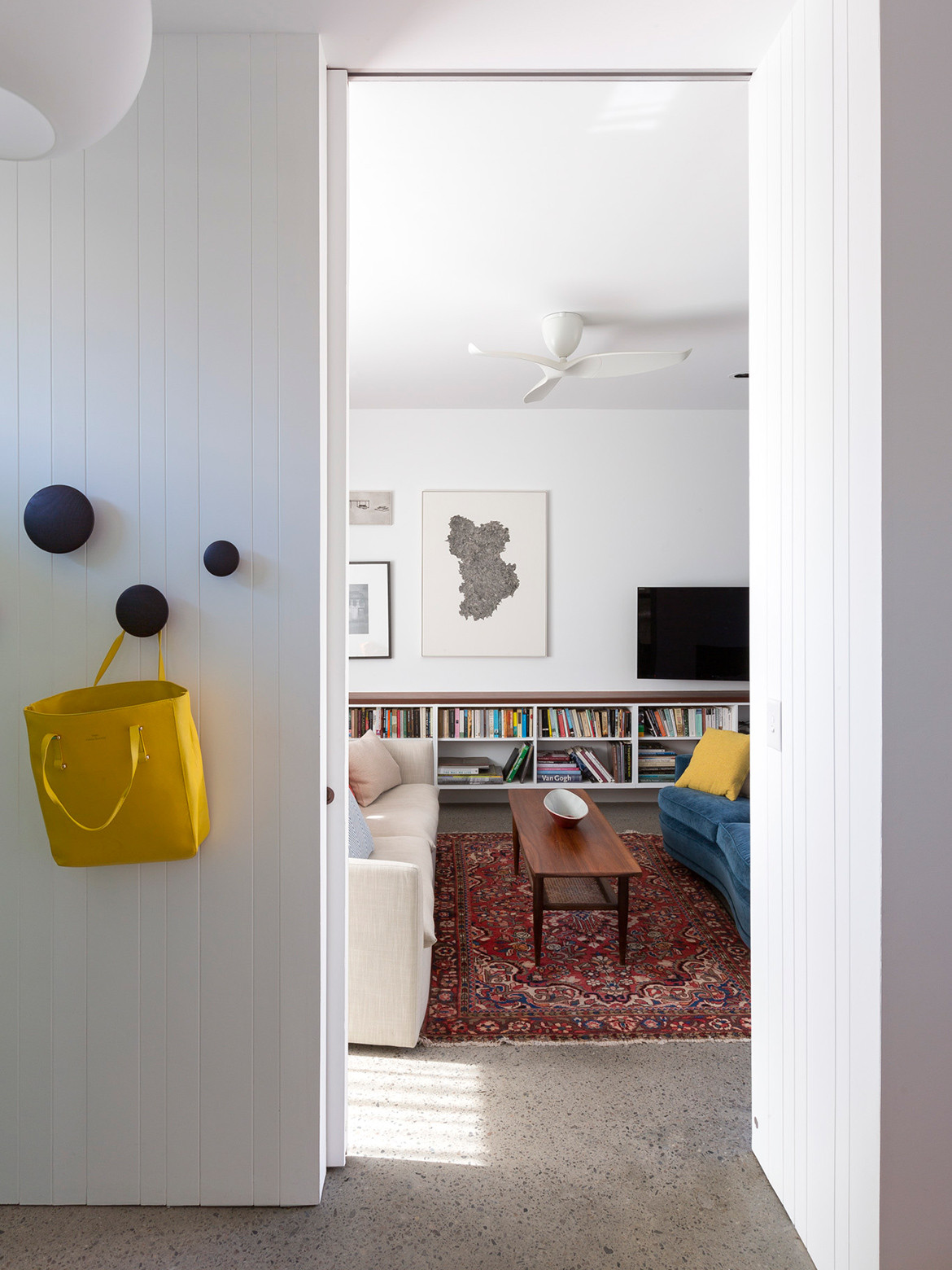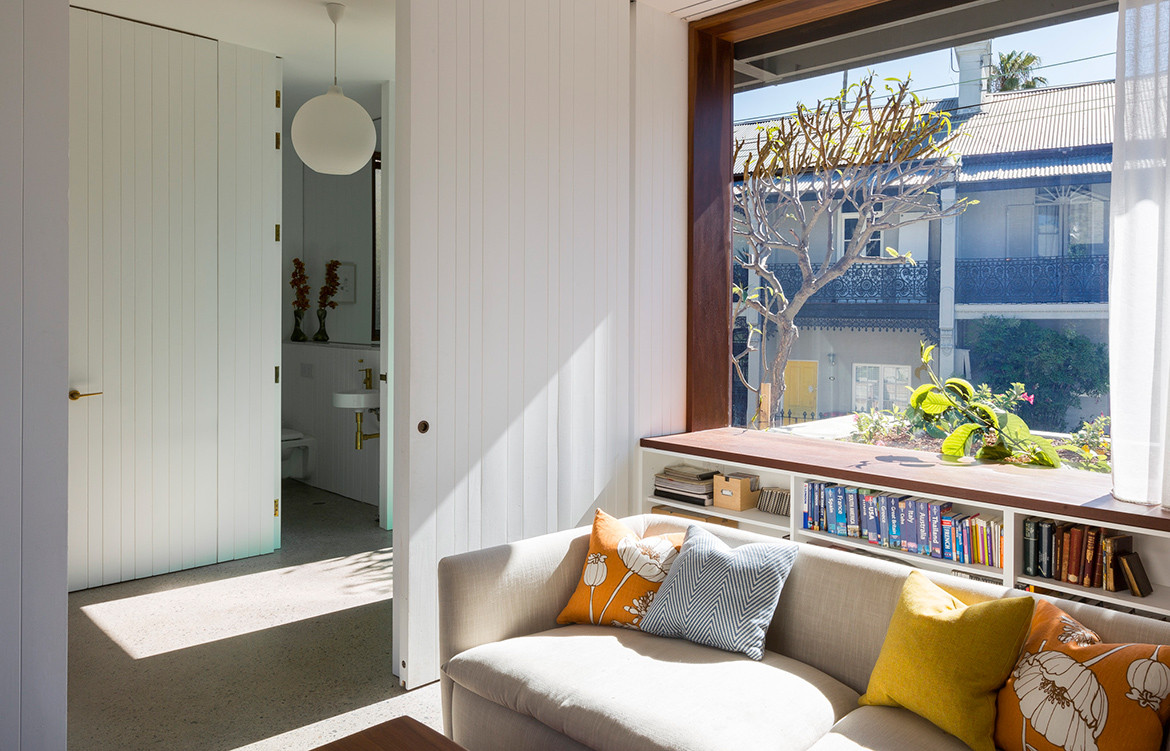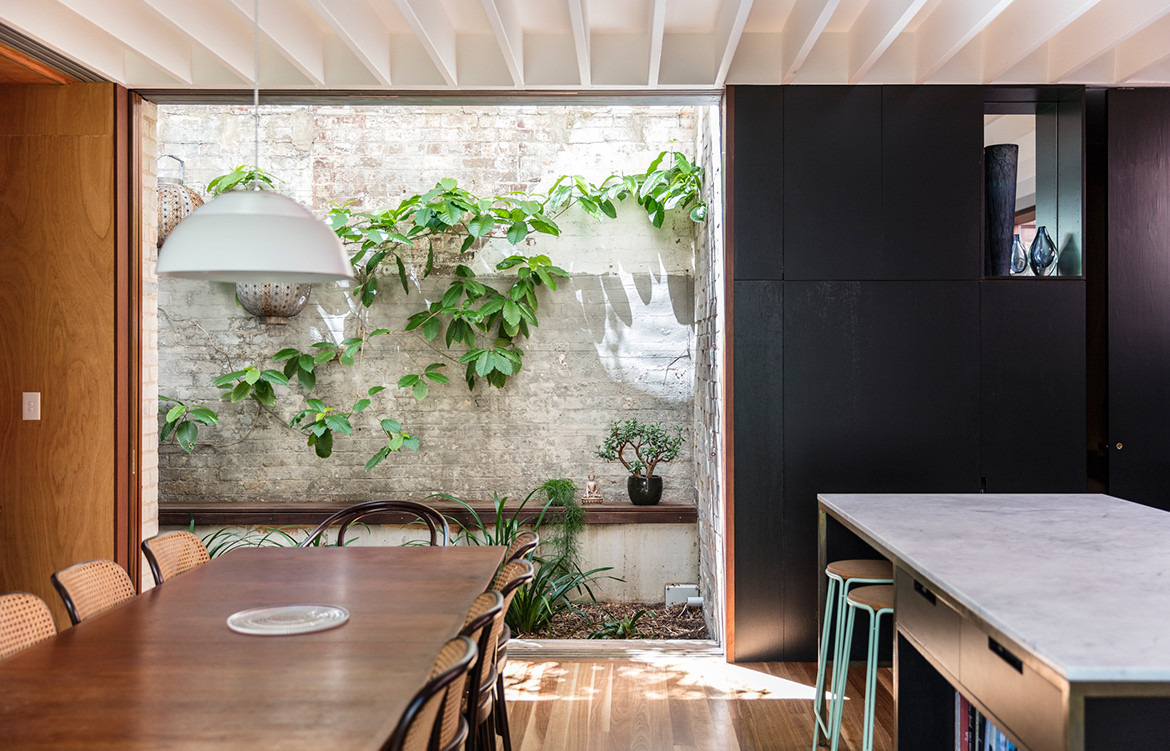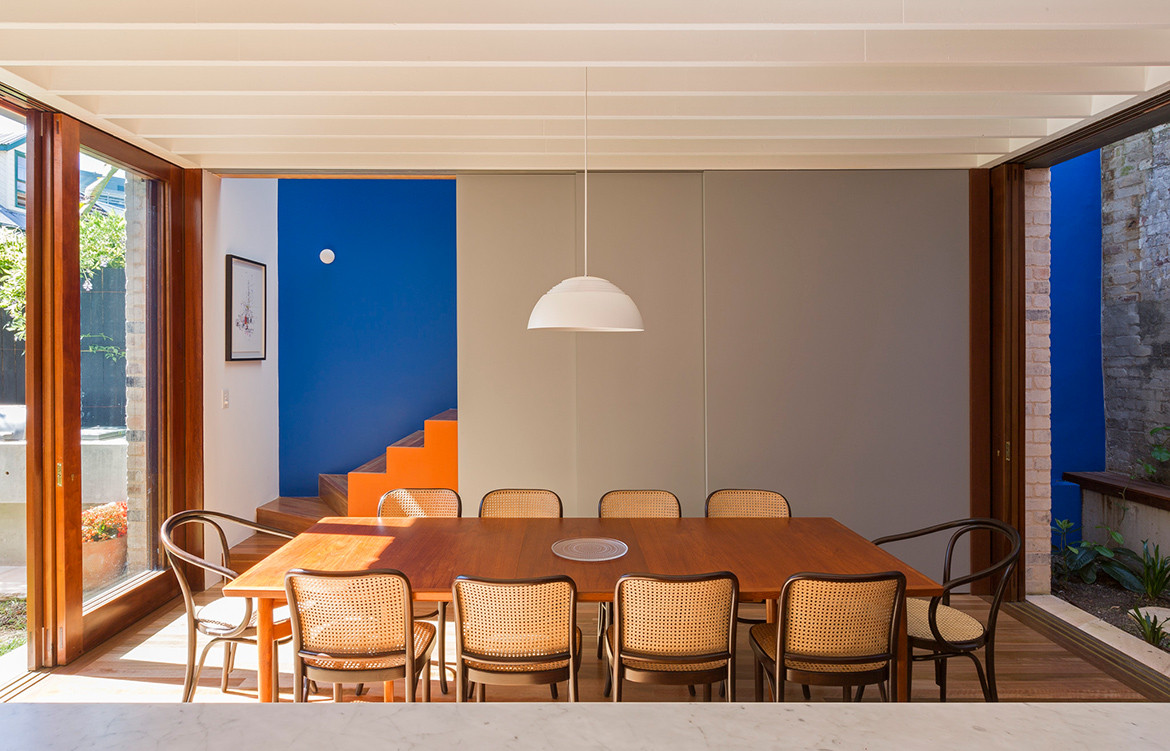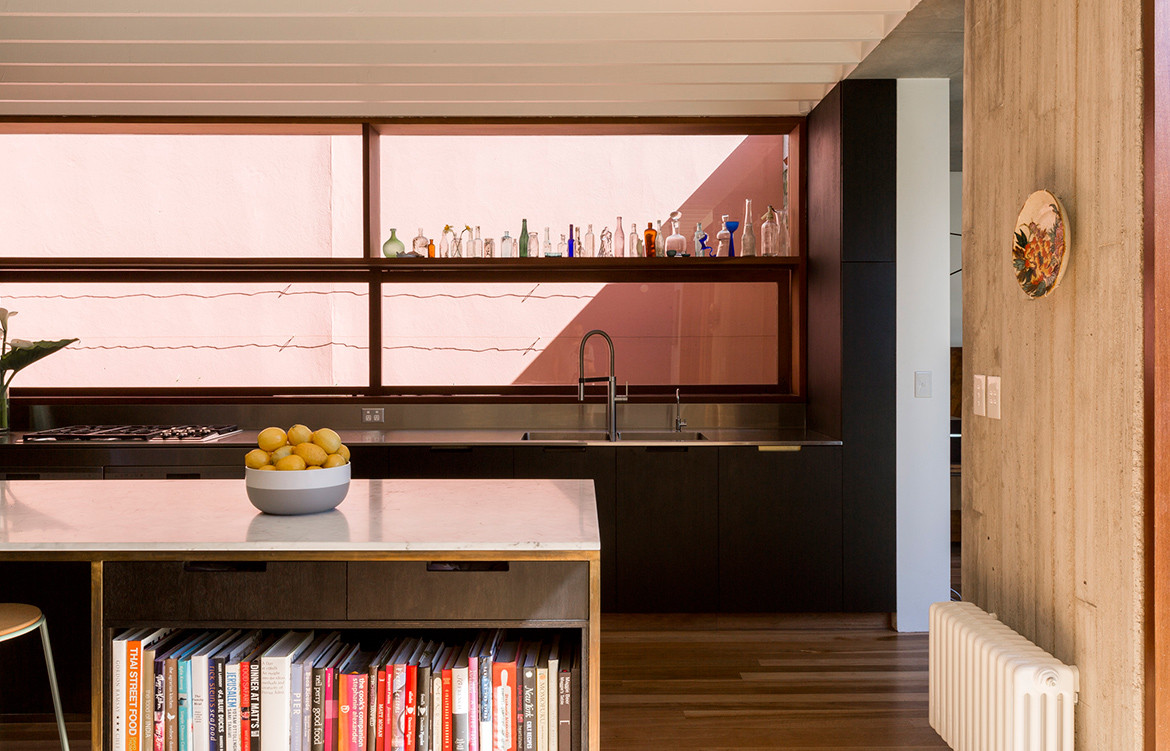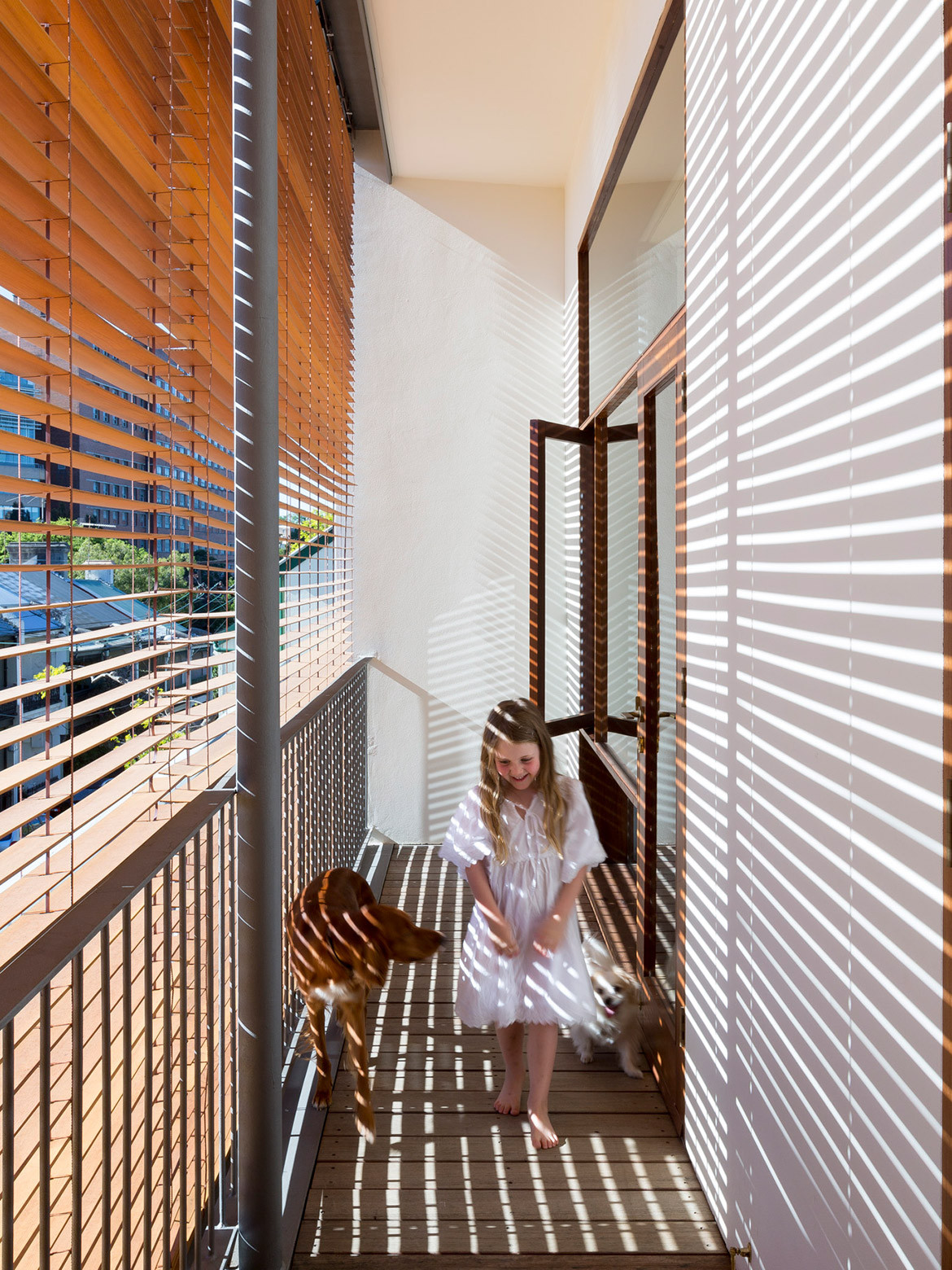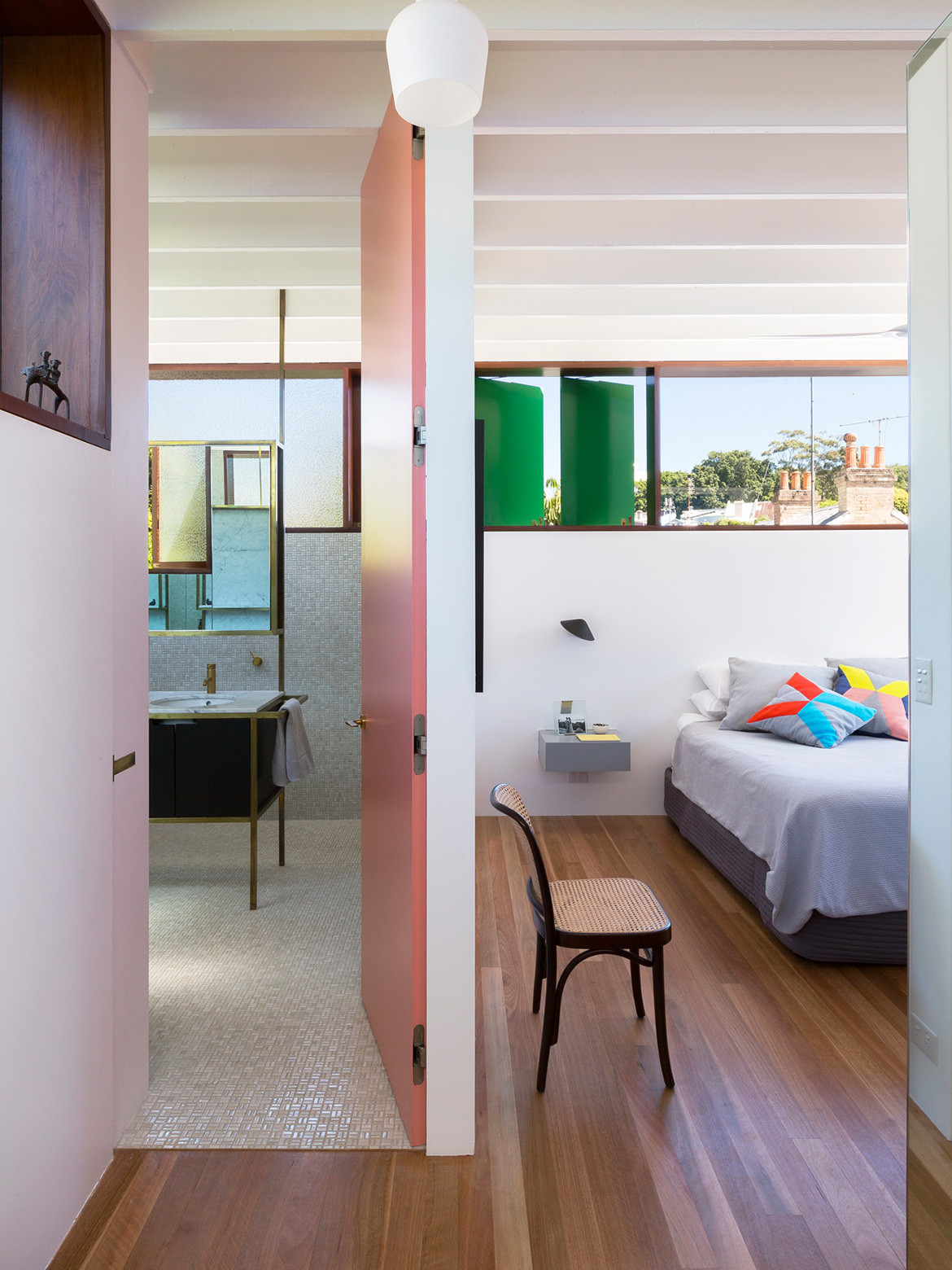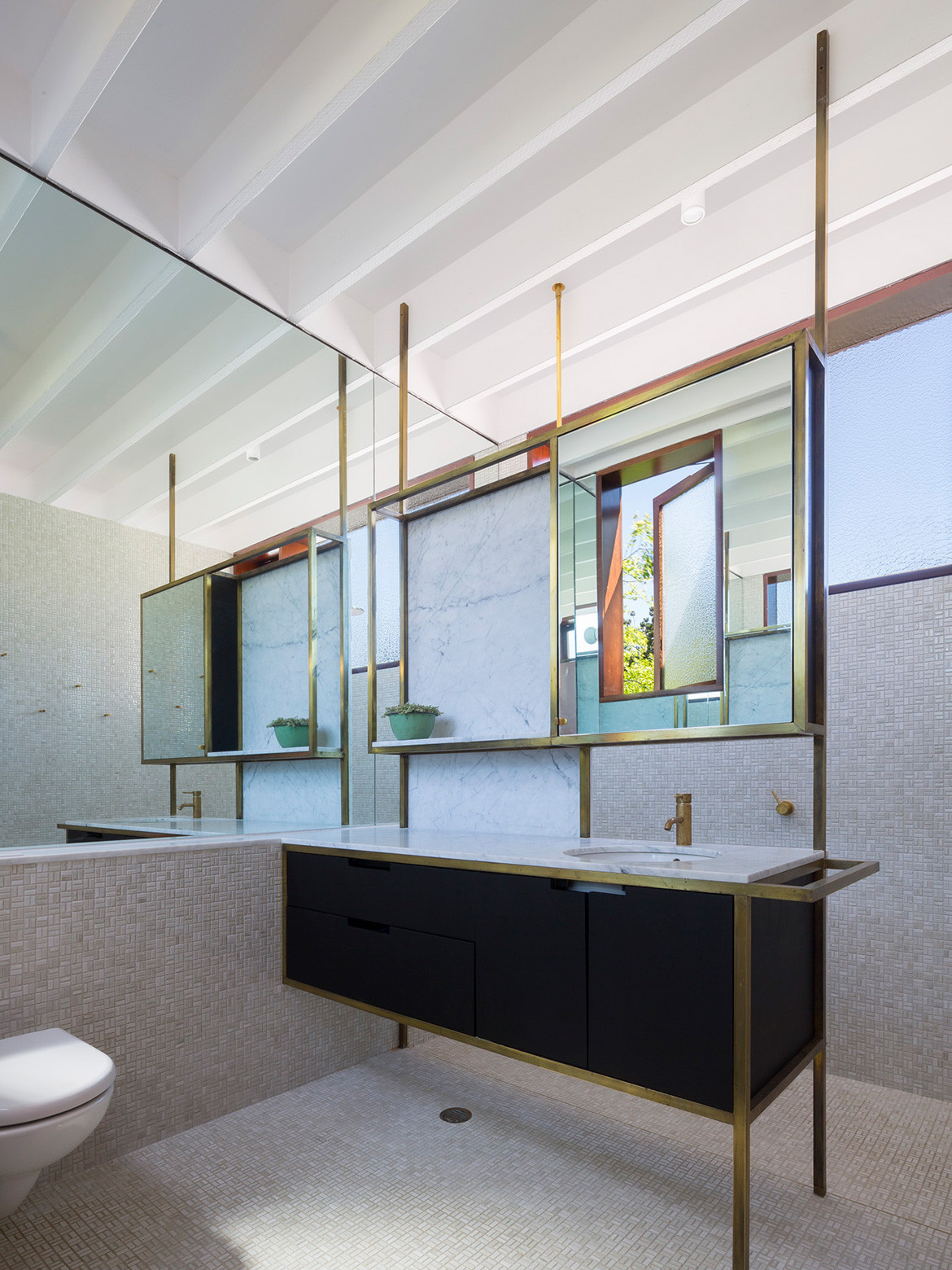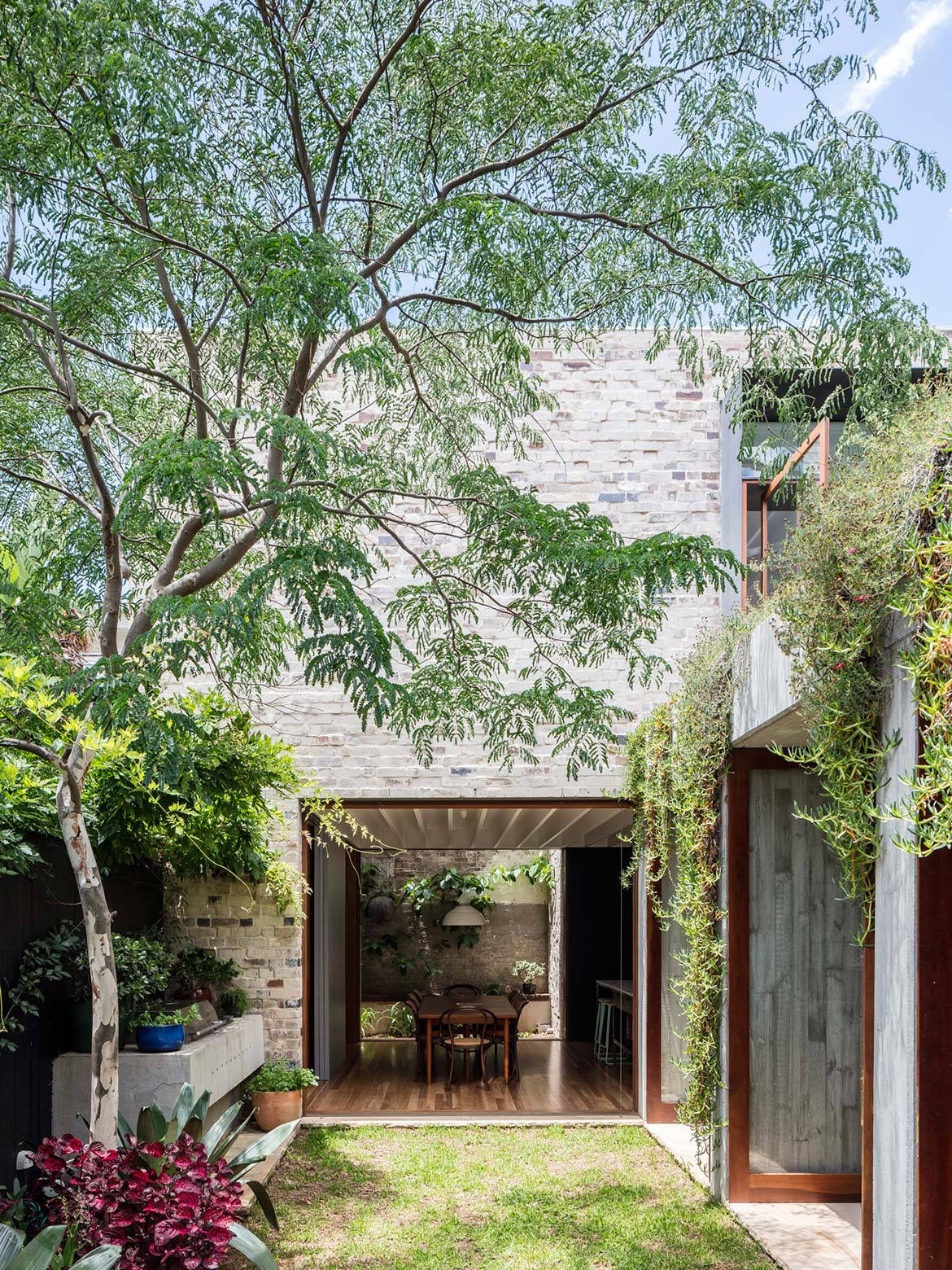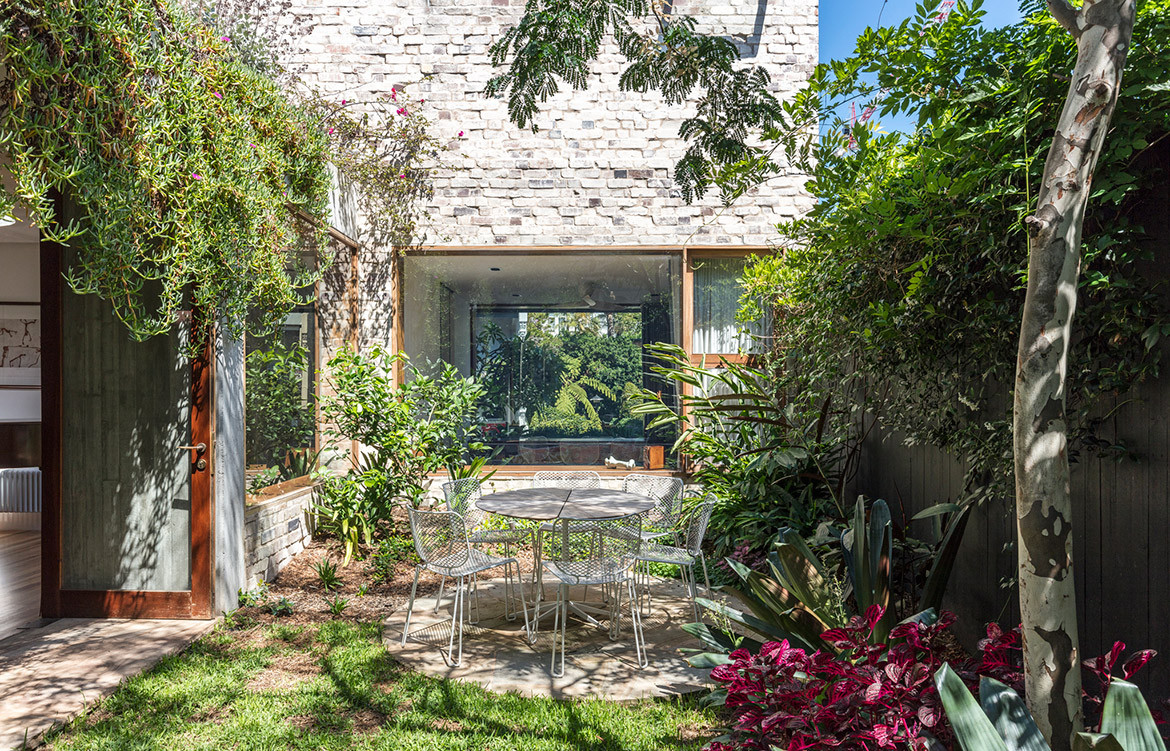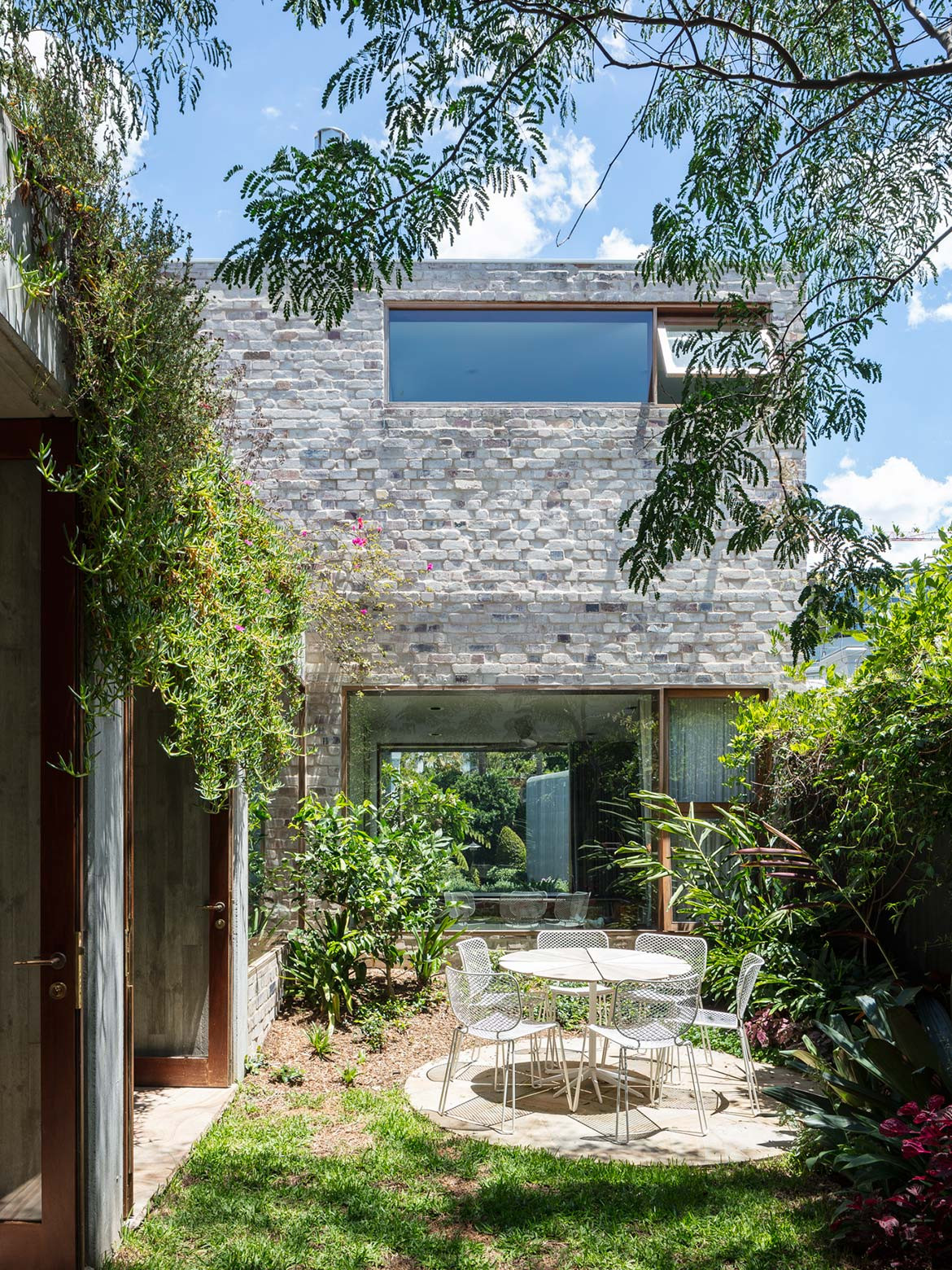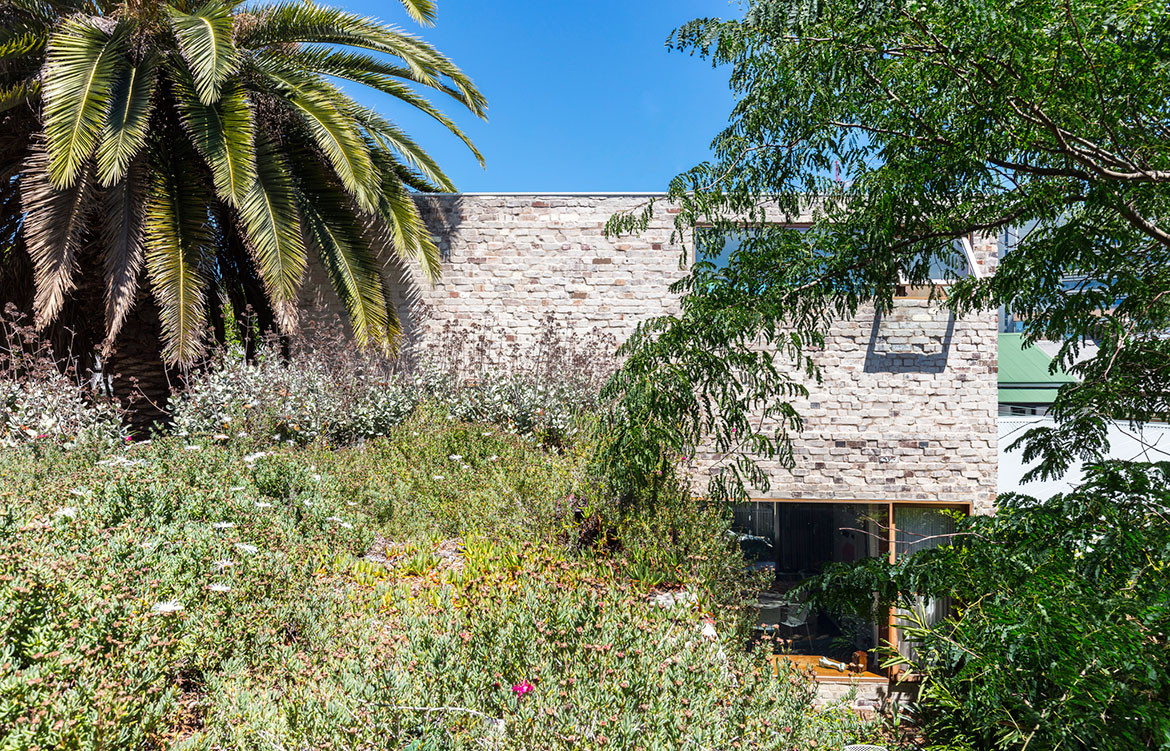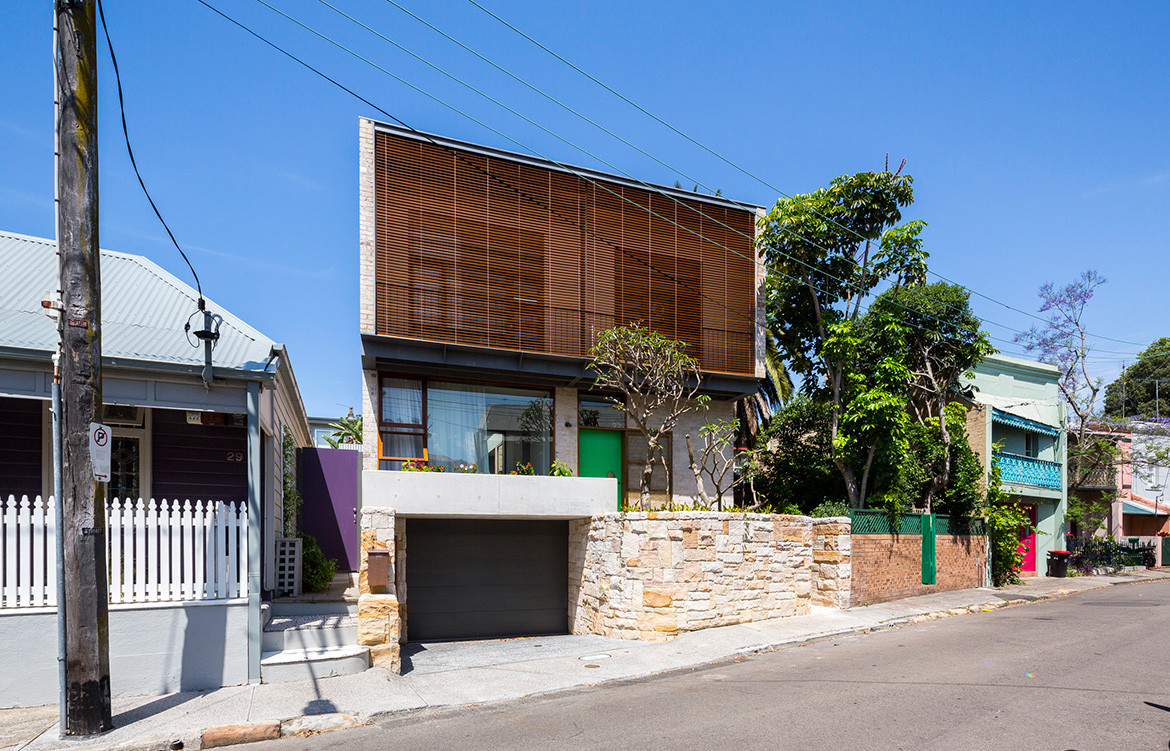 We think you might also like Kasai Road by ipli Architects
---