The suburb of Paddington is one that is renowned for its heritage listed buildings and landmarks dating from the early 1800s, as well as its strong cultural scene, and weekly markets. Its streets are lined with gorgeous Victorian-style terraces, and Connor and Solomon Architects' had the opportunity to redesign one such 1970s home into two contemporary terraces with a focus on luxury that complemented the rest of the streetscape.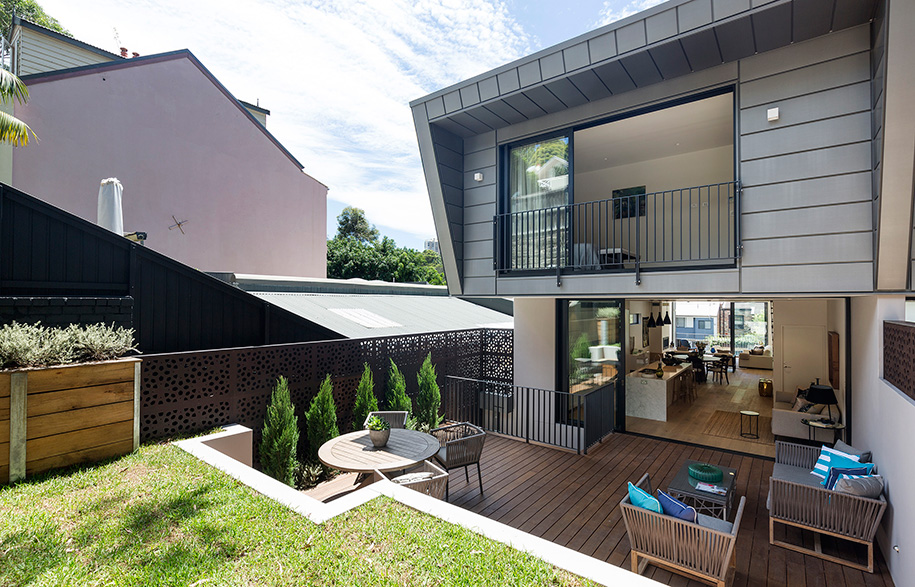 One of the overarching difficulties with building afresh in an area with a distinctive design style is pitching a design that complies with local guidelines for aesthetics. With careful work, Connor and Solomon Architects designed the new terraces to work harmoniously with the client's desire for the modern, with the existing traditional aesthetic of the streetscape.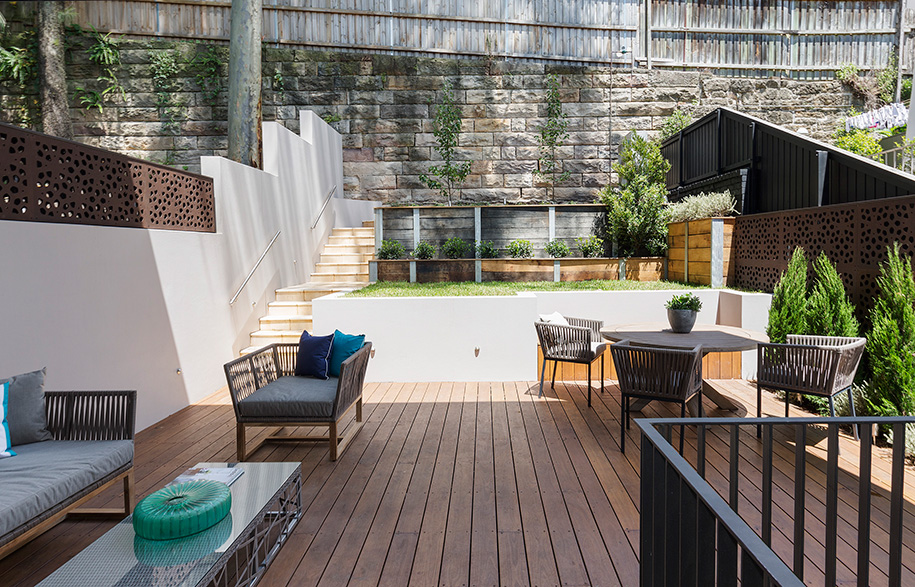 What resulted is a spacious terrace with a sleek palette of off-form concrete, zinc, and dark aluminium windows. For Anthony Solomon of Connor and Solomon Architects, "the houses add a new and vibrant dimension to the streetscape."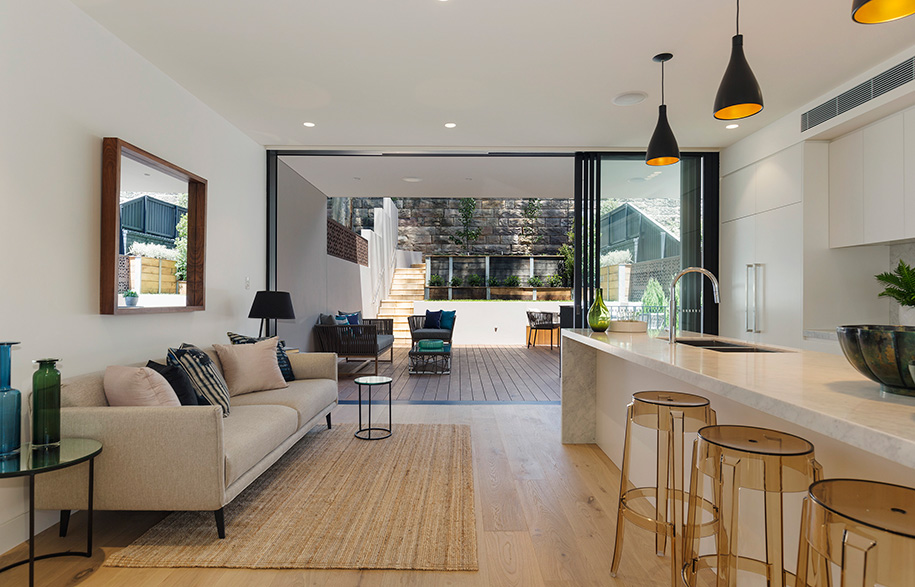 Maintaining the core elements of terrace designs, the first and second floors feature balconies overlooking the front of the house and streetscape. Internally, the ground floor is a transitional space that harmoniously connects the home's entrance to the remarkable backyard, which imitates the rise of the land with different levels for lounging, gardening, and play. The backyard is a strong feature point of the terrace, and Solomon notes that it is "very rare to have a large house in Paddington with leafy surroundings."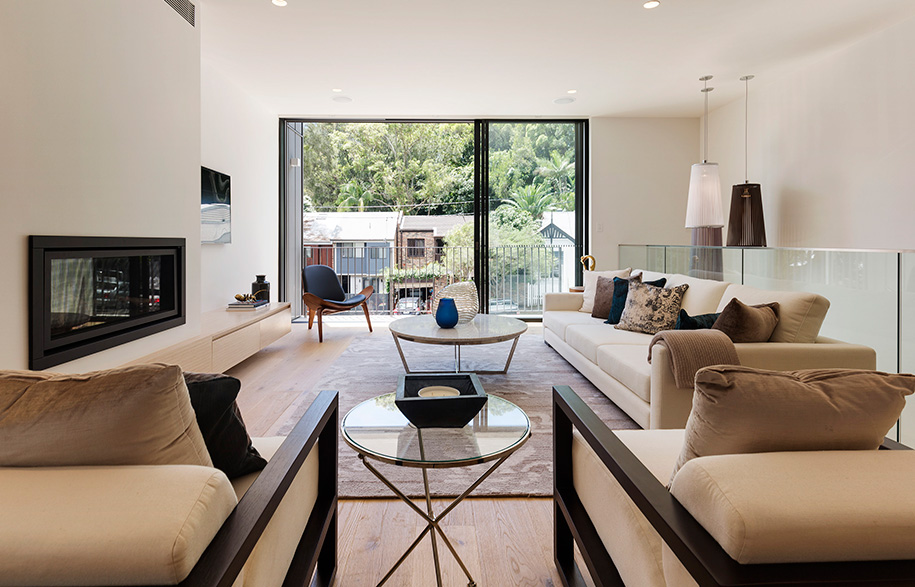 Upstairs, there is a continued focus on open-plan living, with generous spaces for ample lounging and large social gatherings. The neutral palette of creams, timber, black, and stark white is continued throughout the home, with occasional pops of colour delivered via accessories and furnishings. In the kitchen, a marble island dominates the space, with the grey terrazzo marbling offset against the white cabinetry.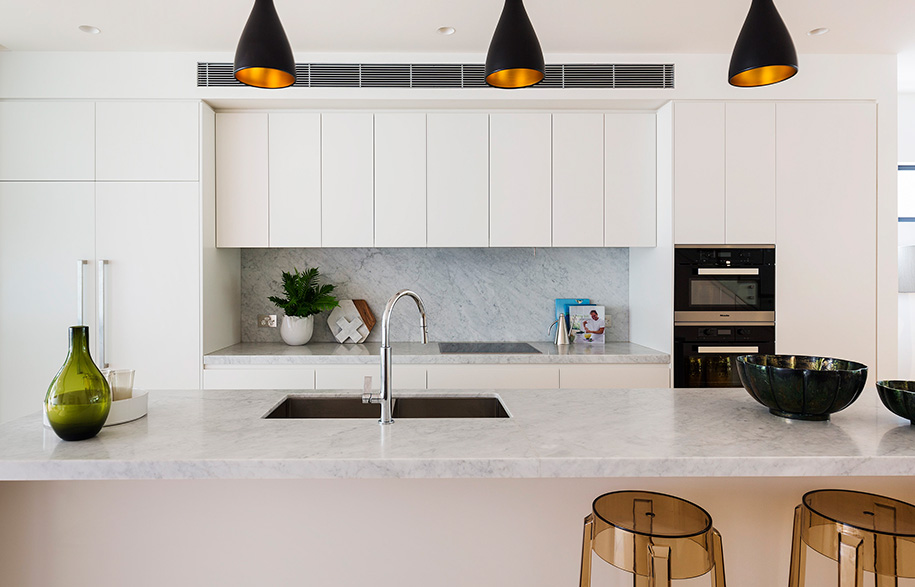 The house's bathrooms are tiled in marble and fitted out in high quality fixtures. Both the client and Connor and Solomon Architects strove to use "high quality finishes in keeping with the area," and providing the aesthetic touch they were aiming for. The washbasins are from Vitra's Water Jewels collection, designed by architect Matteo Thun who drew on inspiration from traditional Turkish craftsmanship. Paired with these, they also fitted the bathrooms out with Catalano C52 toilets, Hansgrohe's Raindance Select shower, Fantini Mare tapware and elegant Moll accessories from Keuco. In their bathroom designs, Connor and Solomon Architects find that they always go, "straight to Rogerseller, as we know that they will enhance the overall appearance of our design."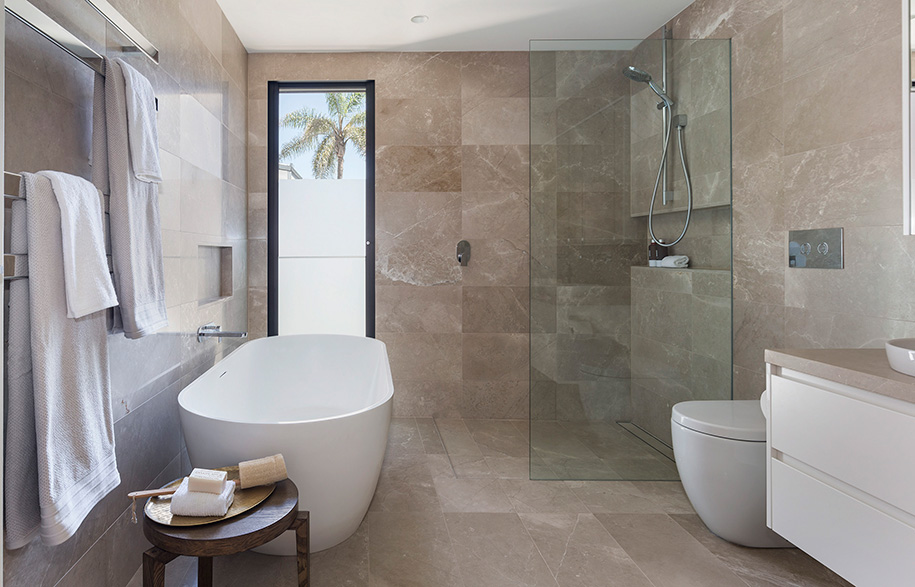 Integrating the traditional elements of terrace design with a strong modern design philosophy, Connor and Solomon Architects have designed the contemporary terrace that explores the ample possibilities of inner-city living.
Connor and Solomon Architects
coso.com.au
Rogerseller
rogerseller.com.au
Photography by BresicWhitney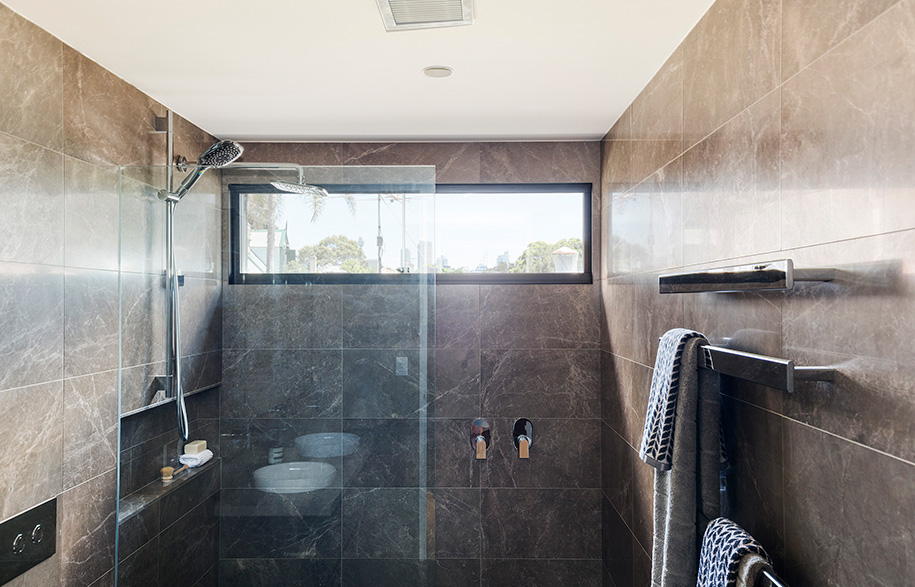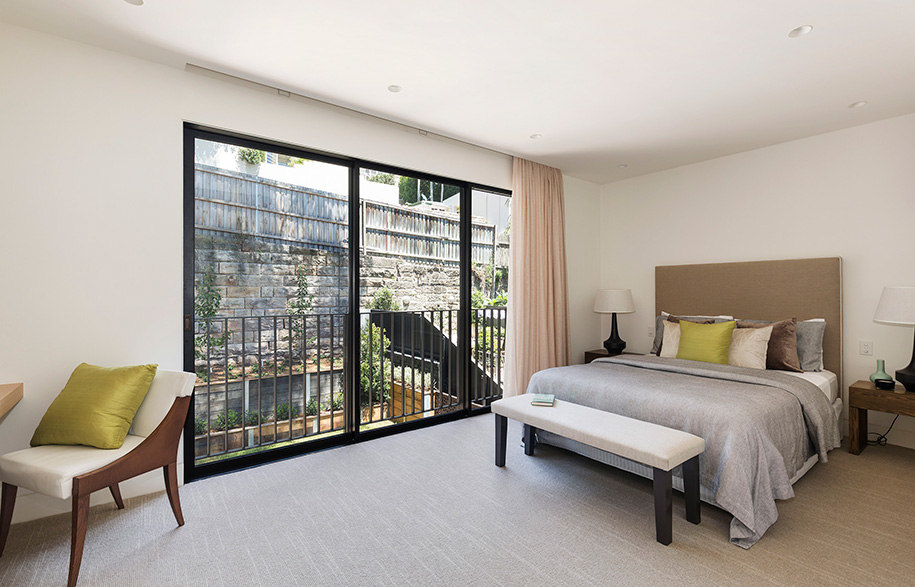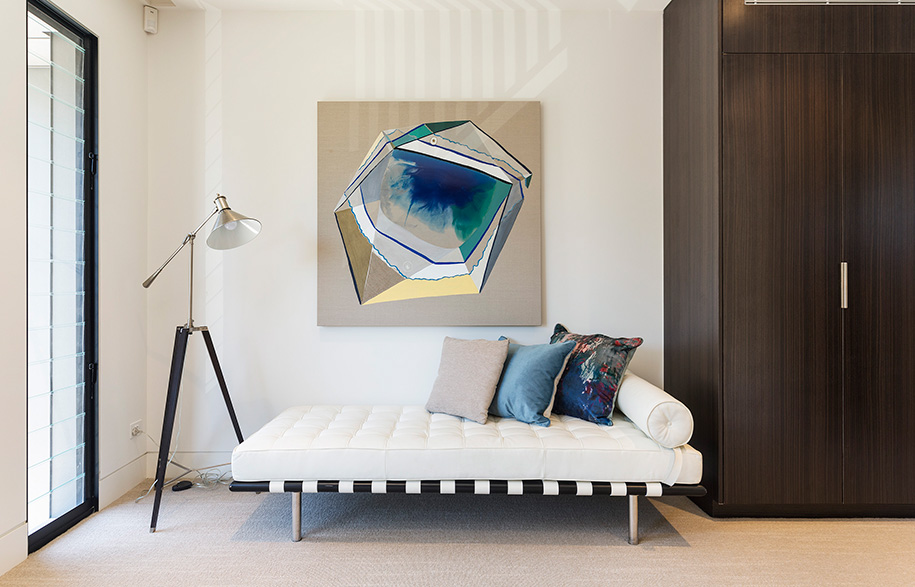 Tags: connor and solomon architects, hansgrohe, Home Architecture, House Architecture, NSW, Residential Architecture, rogerseller
---