Starting with an uninspiring cafe space the fit out aimed to strip back previous alterations to expose the structure's skeleton and then build an interesting, inviting restaurant which highlights the building's original features while enhancing it with fresh details.
Owners Anthony Kaplan and Brent Mills (also of The Corner House and The Shop in Bondi) created the design themselves and oversaw the project management, commenting that "It is a place [we] would like to spend time in. The place has a feeling of honesty and authenticity. You can feel there has been a lot of love put into every detail which all compliment each other in a humble sort of way."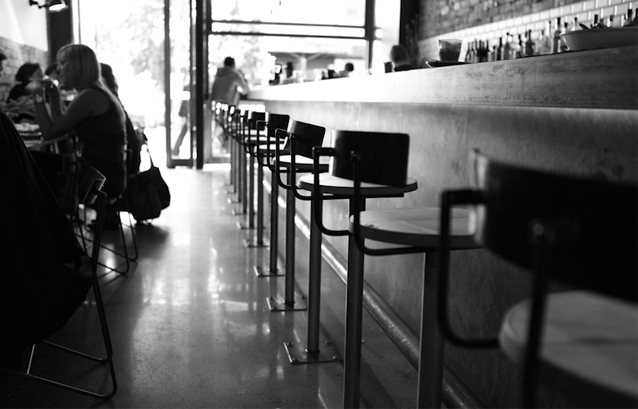 And indeed a lot of love has been devoted to the project, with the conceptual inspiration drawing on the owners' travels through the americas (in particular referencing Panama's industrial history) and chairs and stools custom made by Nicholas Rogers. The eclectic but carefully integrated range of materials includes reclaimed Black but, copper, Brazilian back slate, raw steel, concrete, equestrian leather, and matt white tiles, with the last being a particular favourite, "the Matt while clean tile over the aged brick is amazing" say the owners, "so simple but so effective!"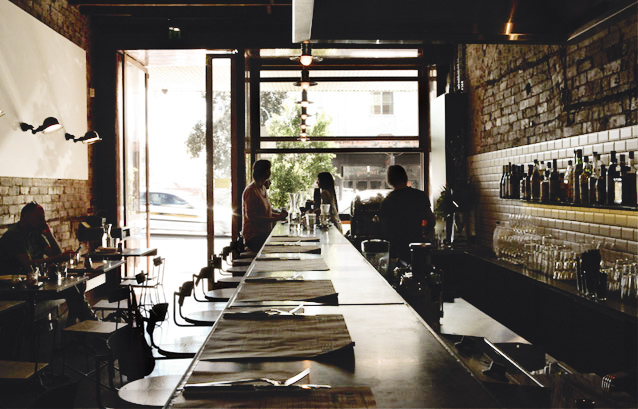 The aesthetic of the space is seamlessly synchronised with the culinary concept of central, south american and caribbean cuisines, reinterpreted for contemporary sensitivities. Serving throughout the day the menu spans Mexican breakfast staple huevos rancheros, jerk chicken or Sichuan beef tacos, tequila-spiced gravlax salmon and a serious-looking burger. Executed with Kaplan and Mills' signature finesse the dishes are presented beautifully and are a welcome contribution to Sydney's long overdue latin-american revival.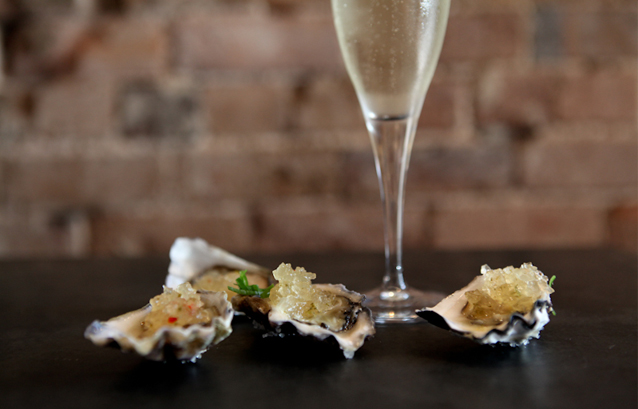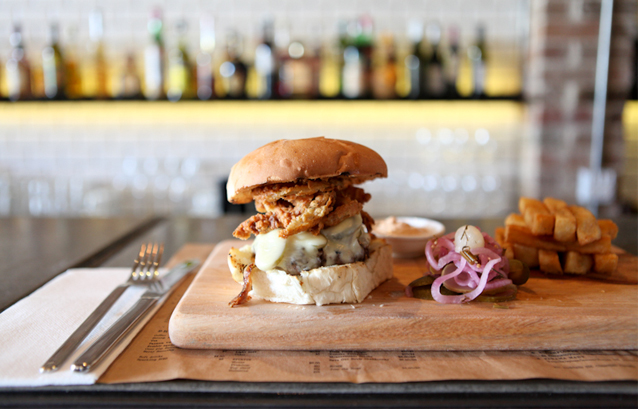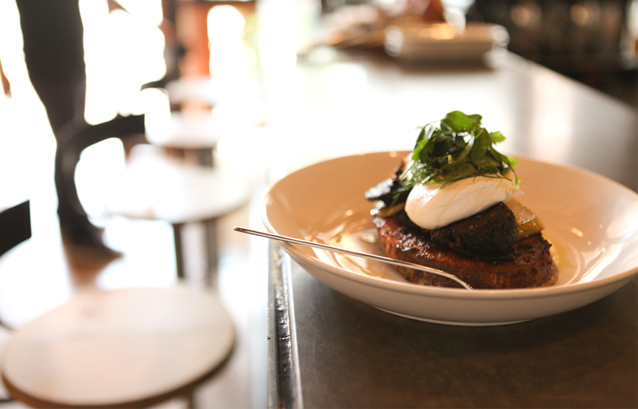 ---