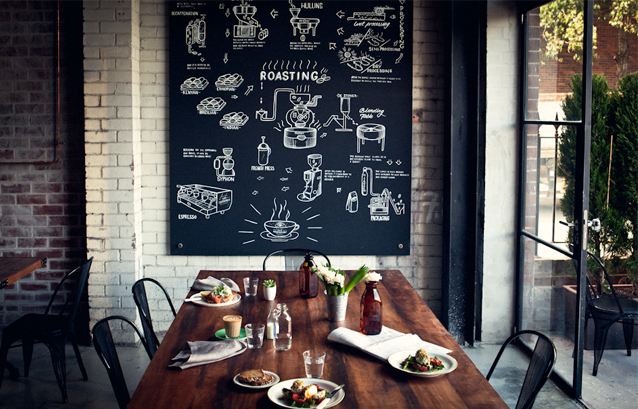 Habitusliving: What inspired the focus on coffee at The Grounds? 
Jack Hanna: We really wanted to debunk some myths about coffee, as the specialty industry is pushing a direction for coffee that is completely different to what we believe that it should be heading towards. This is why everything in the cafe/roastery is exposed and open, we really want the customers to ask about the coffee aspects and anything that they don't understand.  We want to teach people and let people know that there is another way to make amazing coffee than what has been on offer.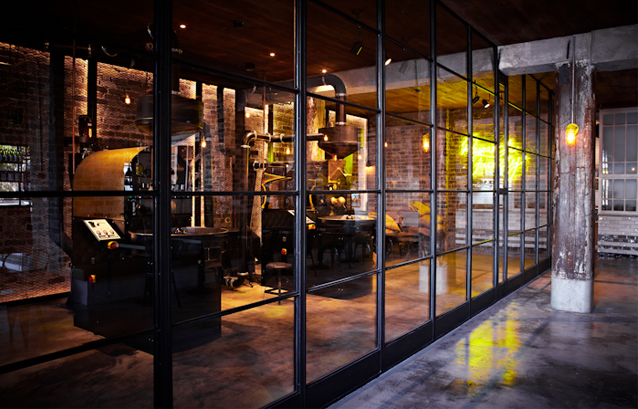 HL: How is The Grounds' coffee culture different/unique?
JH: The uniqueness of the coffee at The Grounds is simply that we do things in the absolutely opposite way than the rest of the specialty industry. We approach all the aspects of the coffee with a technical outlook and view point. We approach it in a scientific and measurable way so that we can be accountable for our flavours and quality.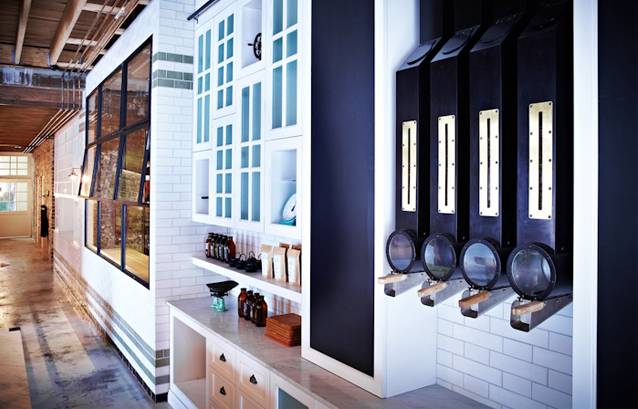 HL: We heard there was a coffee research facility of some kind at The Grounds, could you tell me a little bit about it?
JH: The research facility is for us to experiment and research. We don't know everything about coffee and we don't pretend to. I want to be able to take away the smoke-and-mirror effect and experiment with coffee. This gives us more knowledge on what we can do in our production facility to attain better flavour profiles. We want to experiment with flavours with filter coffee and its roast profiles, or single estates and regions where we don't really know the composition of the coffee or the taste so this is our chance to get some roasts wrong and learn from them.
HL: What does the future of The Grounds hold in terms of perfecting/developing coffee culture?
JH: The future for The Grounds is to be the leader in specialty coffee in Australia.  Through trial and error and openness, (we will never perfect coffee as such, as it is an organic product) we want is to gain enough knowledge so that we can work in a way that brings out the best in the coffee.  There are obvious discoveries that we will not share but in general we will be as open and as forward thinking as possible.  We really want to expose everything, the coffee, the machinery, the science, the industry etc.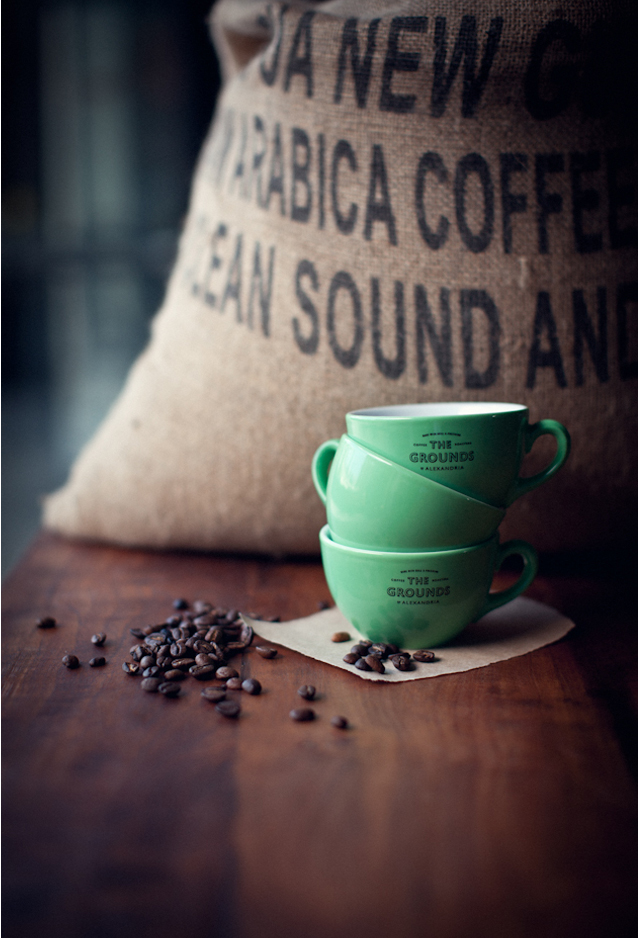 Tags: Interior Architecture, Interior Design
---