Lovers of the Paul Smith brand won't be surprised to hear that the iconic British designer,  known for his love of tradition and the classics, has chosen a heritage listed building on upper Collins Street, Melbourne, as the site for his first Australian store.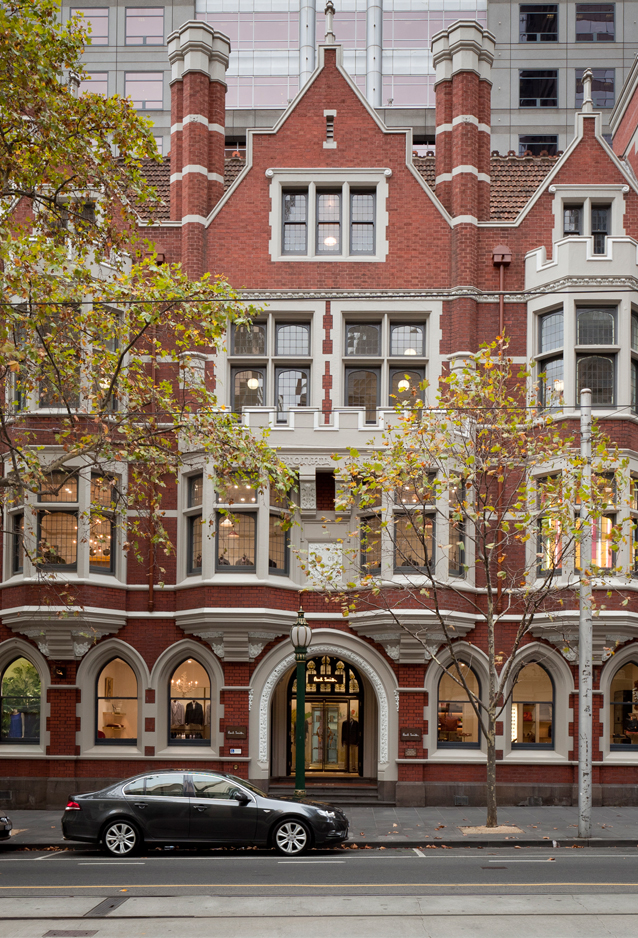 The impressively detailed red brick façade, gothic lead lined and stained glass windows form the perfect backdrop for the designer's idiosyncratic apparel and accessories. 
Much of the original interior – formerly a professional chambers – has been  retained.  The store sits over two levels and occupies a number of intimate rooms, giving one the feeling of walking through a boudoir or gentleman's dressing room.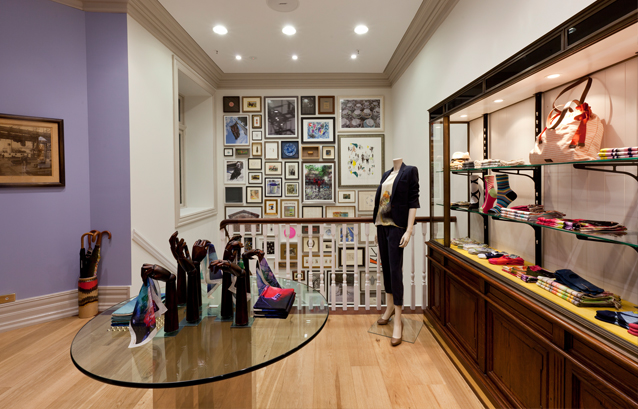 The tiled, front lobby is appropriately decorated in Paul Smith-toned, primary colours and lined with 1960's American brass display cabinets which showcase a range of accessories and objects.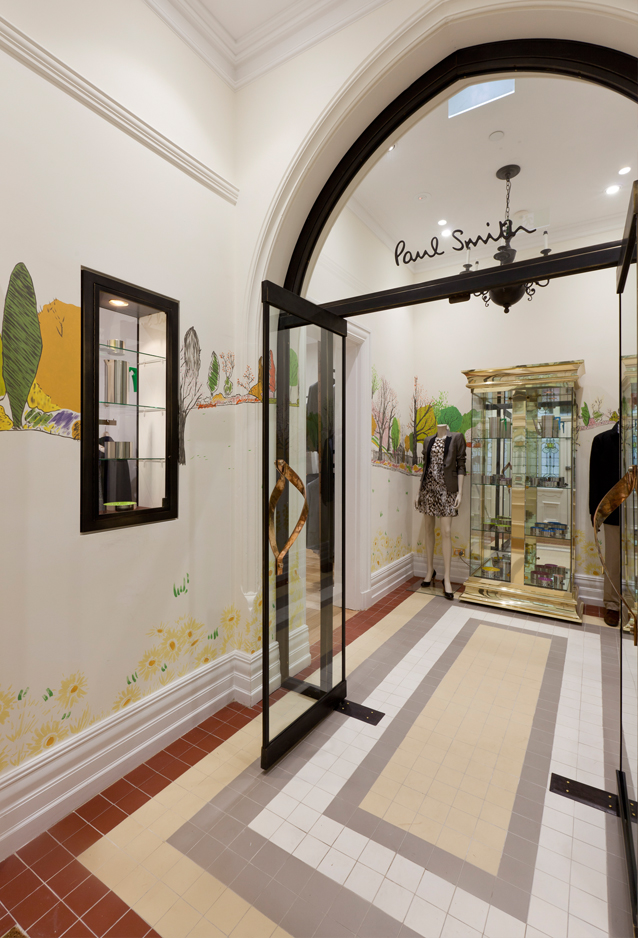 Reflecting Smith's genuine sense of humour and mischief, the men's collection room features a brightly painted fireplace, juxtaposed by traditional walnut furniture.  The adjacent womenswear collection is suspended from a curved brass rail which runs the length of the space and is accentuated by a striking coral chandelier.
The central zone, a sales desk, which feels more like a boutique hotel reception area, is flanked by the traditional staircase and a double height wall gallery, lined with an eclectic collection of photographs, prints and objects.
The upper level is defined by a reclaimed mahogany parquet floor which leads shoppers into the suit room, a grand space with two bay windows and original fireplaces.  The adjacent rooms display casual-wear in contemporary cabinetry, offset with quirky animal illustrations hand painted on to the walls.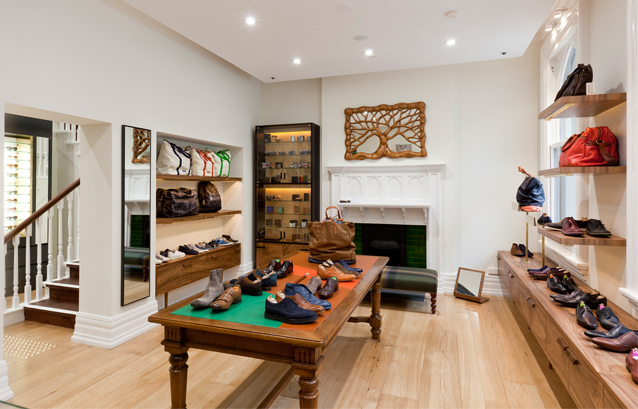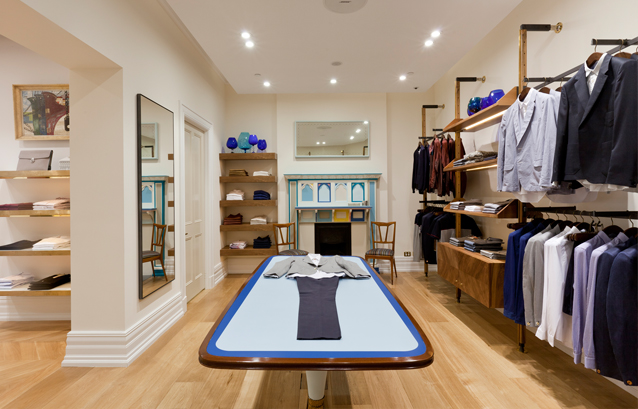 Although a more nostalgic, restrained version of his other stores, the Melbourne flagship is a a fitting representation of the designer's "classic-with-a-twist" apparel and accessories. 
Tags: Paul Smith, top3news
---