Expanding old houses is often a solution for the needs of a growing family, but it can be challenging to find equilibrium between the old and new. For an architect, that means considering and respecting the home's original footprint and responding to that with a carefully curated spatial configuration. Reflecting the family's love for the mid-century architecture, Robson Rak has designed Pavilion house with a particular composition that balances the integrity of its existing 1888 Victorian residence with a modern new glass pavilion. The brief for the architects was to design a welcoming and expansive home that would not only connect to the surroundings but also elevate the existing fabric features.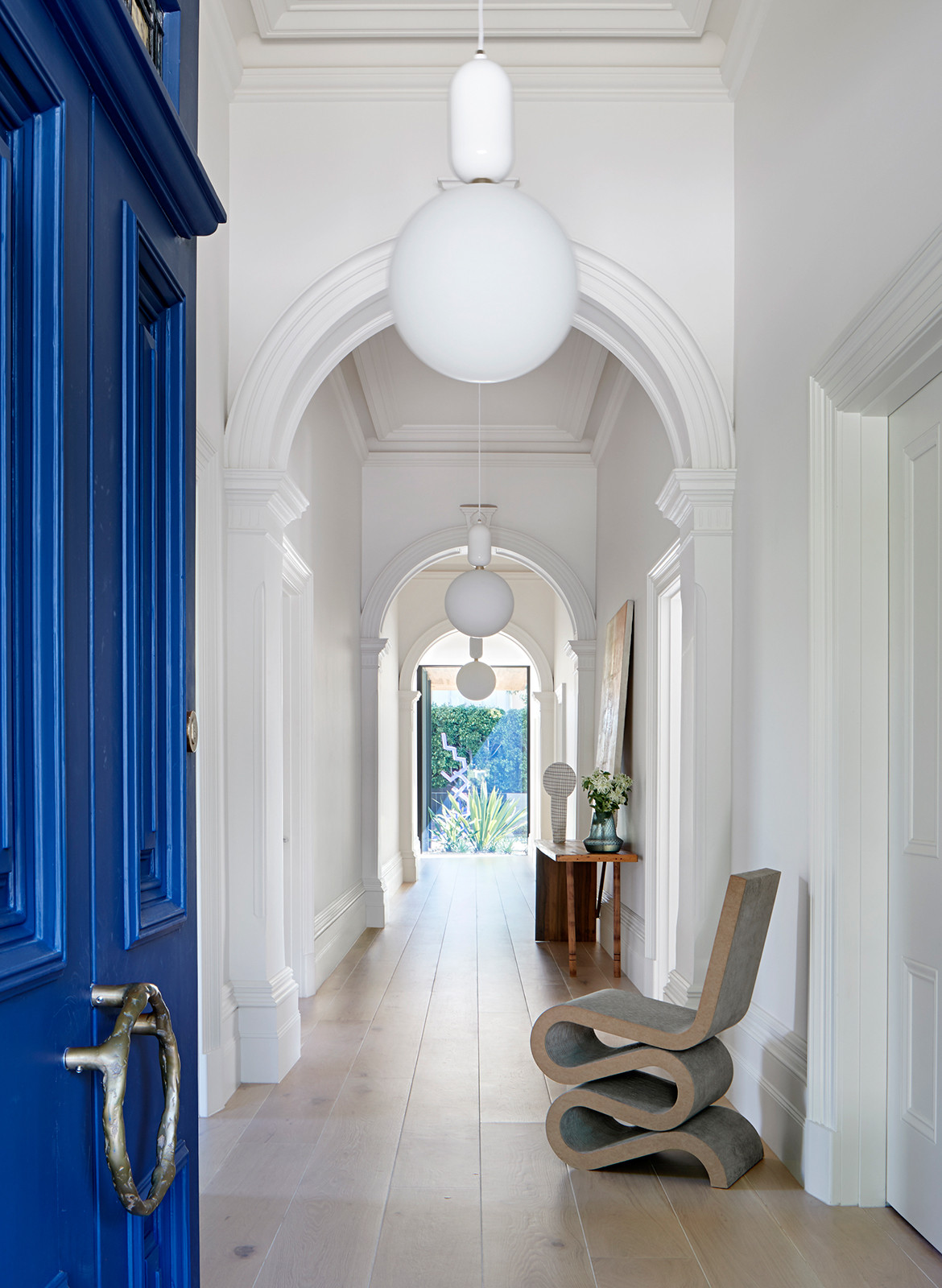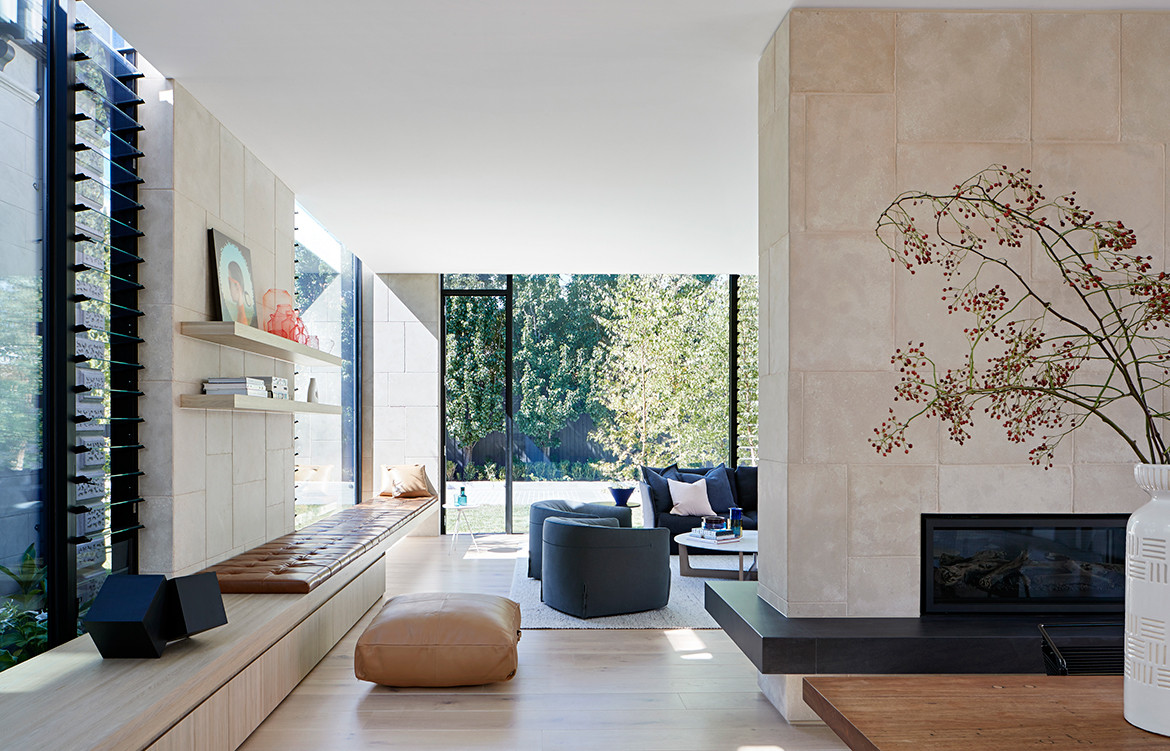 After spending significant time in L.A., the clients grew fond of mid-century modernist architecture. So when they returned to Melbourne, they sought out Robson Rak architects to renovate their Melbourne home with the desire to add a pavilion that enabled a close connection to the outdoors – a feature that the existing Victorian home did not provide.
L.A.-style Pavilion and the existing Victorian terrace are more aligned internally than they may appear at first glance. Separating the two structures with two internal courtyards also brought lush greenery into every room, giving it a sense of space and an abundance of natural light.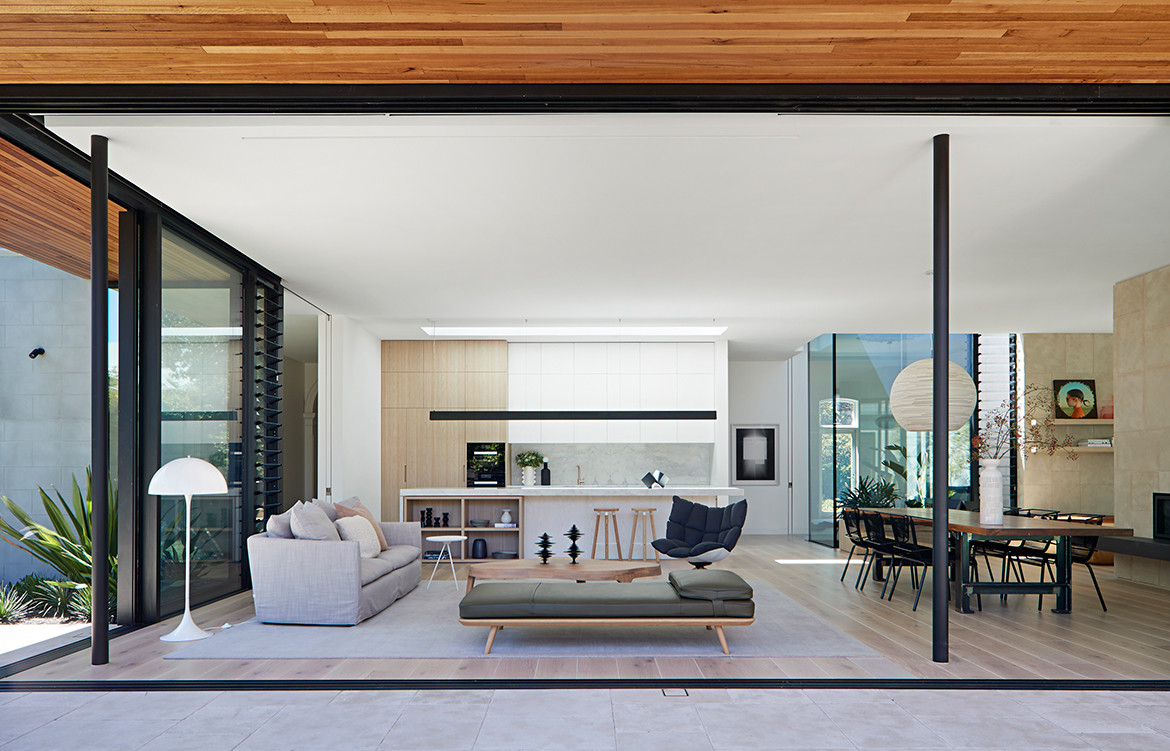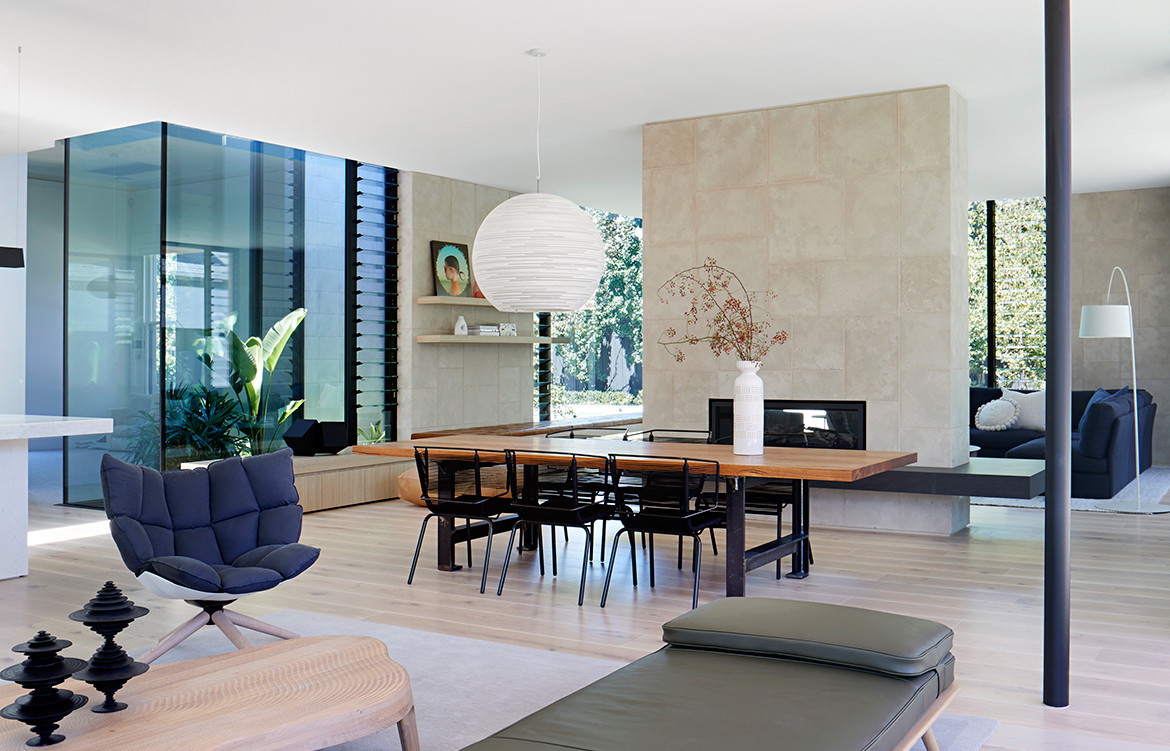 "In honour of the home's original features, we chose to adopt a classical and somewhat elegant approach when selecting the new finishes and fittings for the house," explains the Robson Rak team. With rose gold highlights by way of the tapware, herringbone floor tiles in the bathroom, and Ashlar-patterned limestone internal and external walls, the details serve to reference many of the dwelling's heritage characteristics.
With an appreciation for the high level of craftsmanship behind the Victorian home, Robson Rak Architects restored the grand marble fireplace, ornate Victorian cornices, arches and high ceilings – and recreated the interior to function appropriately for a contemporary family lifestyle.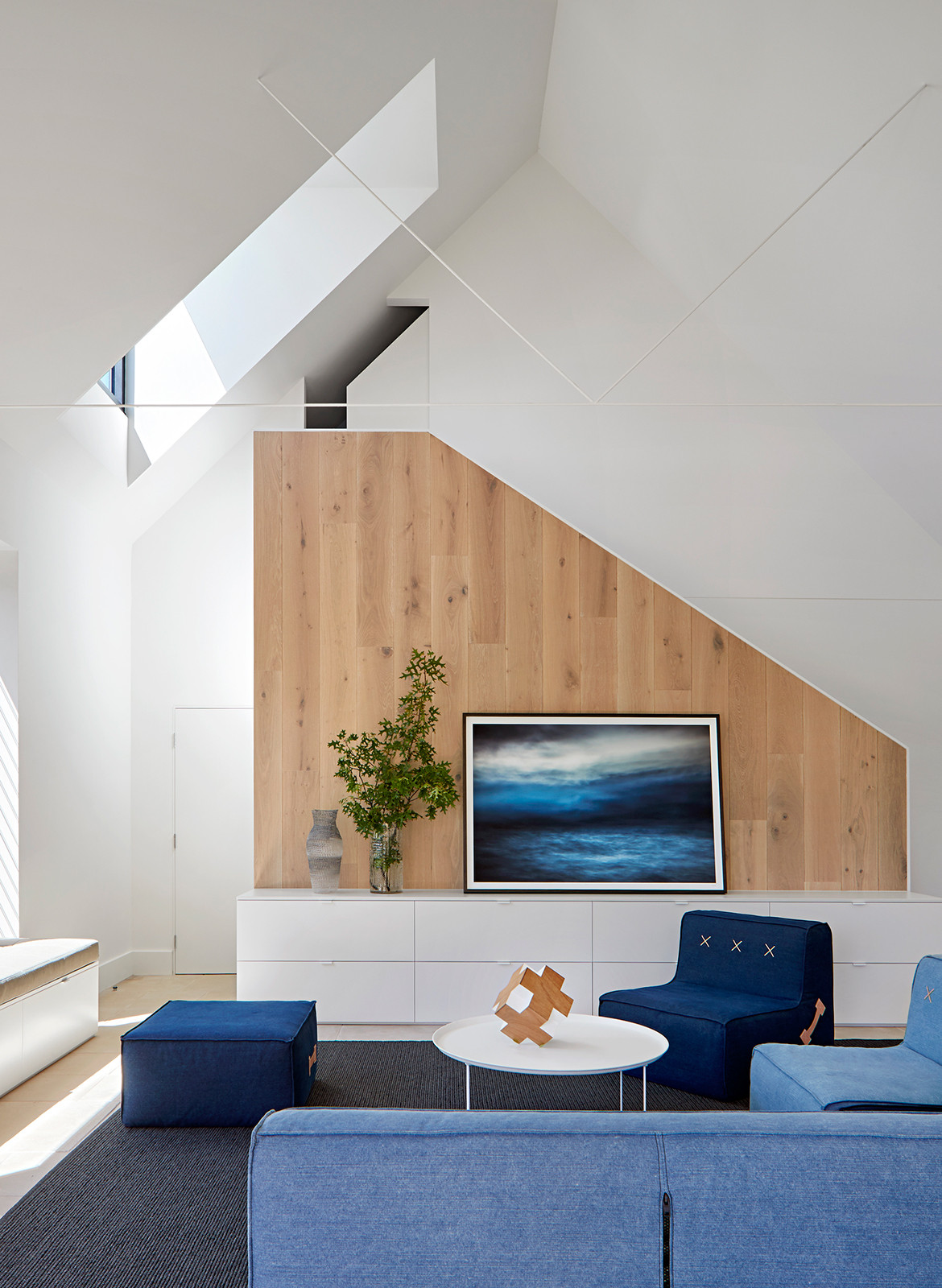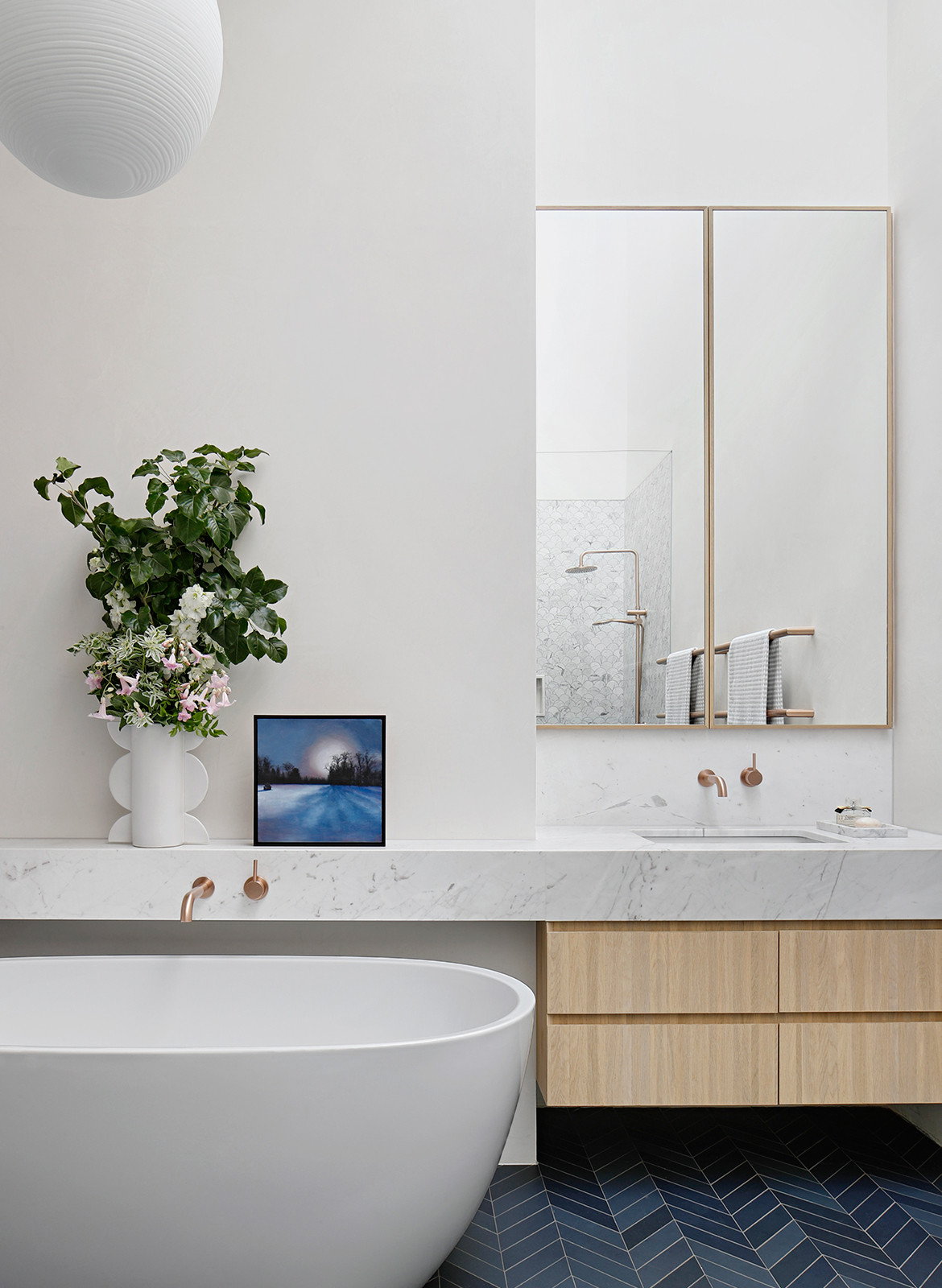 Robson Rak's approach to Pavilion House allows each distinct architectural style to appear in conversation rather than in competition.
Robson Rak
robsonrak.com.au
Photography by Shannon McGrath
Styling by Swee Lim
Dissection Information
Sculptures by Mark Galea, Caleb Shea, Ewen Coat
Vessels by Emma Davies
Wiggle chair from Vitra supplied by Space Furniture
Ligne Roset Grillage settee and armchair from Domo
Butterfly chair and Tio table and chair set from Luke Furniture
Vitra tripod clock from Domo
Lunar and Bowie vase by Sarah Ellison Studio
Edvard mirror from Domo
Provence bowl from Great Dane
Tricolour vase from Great Dane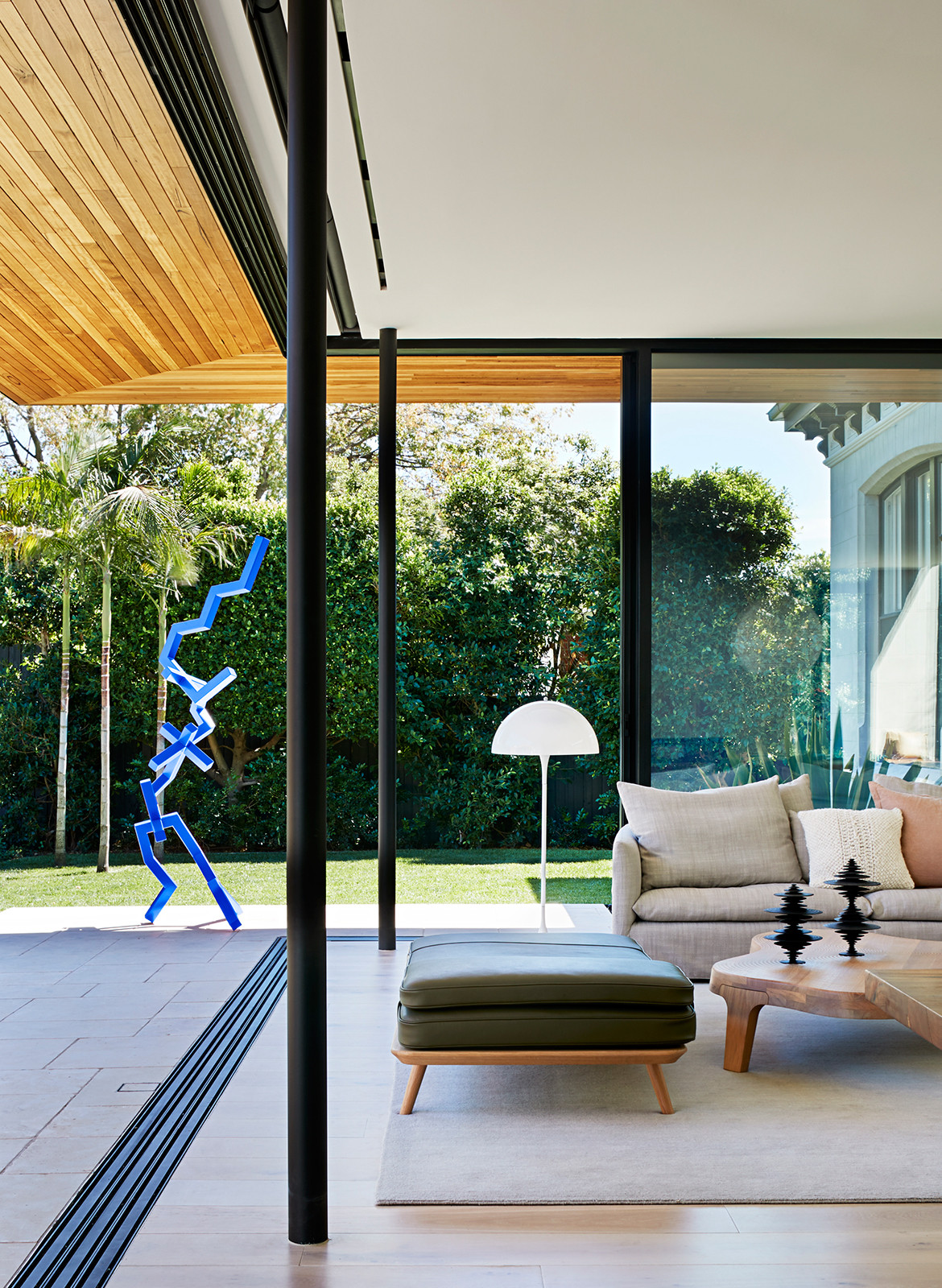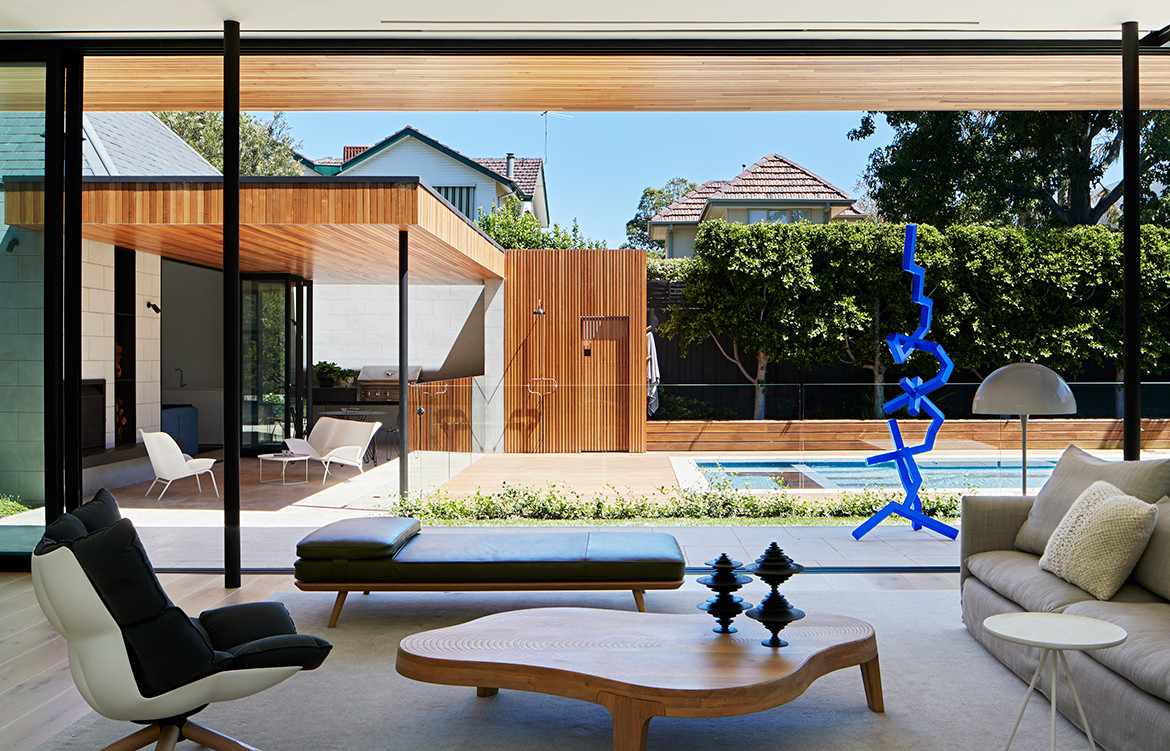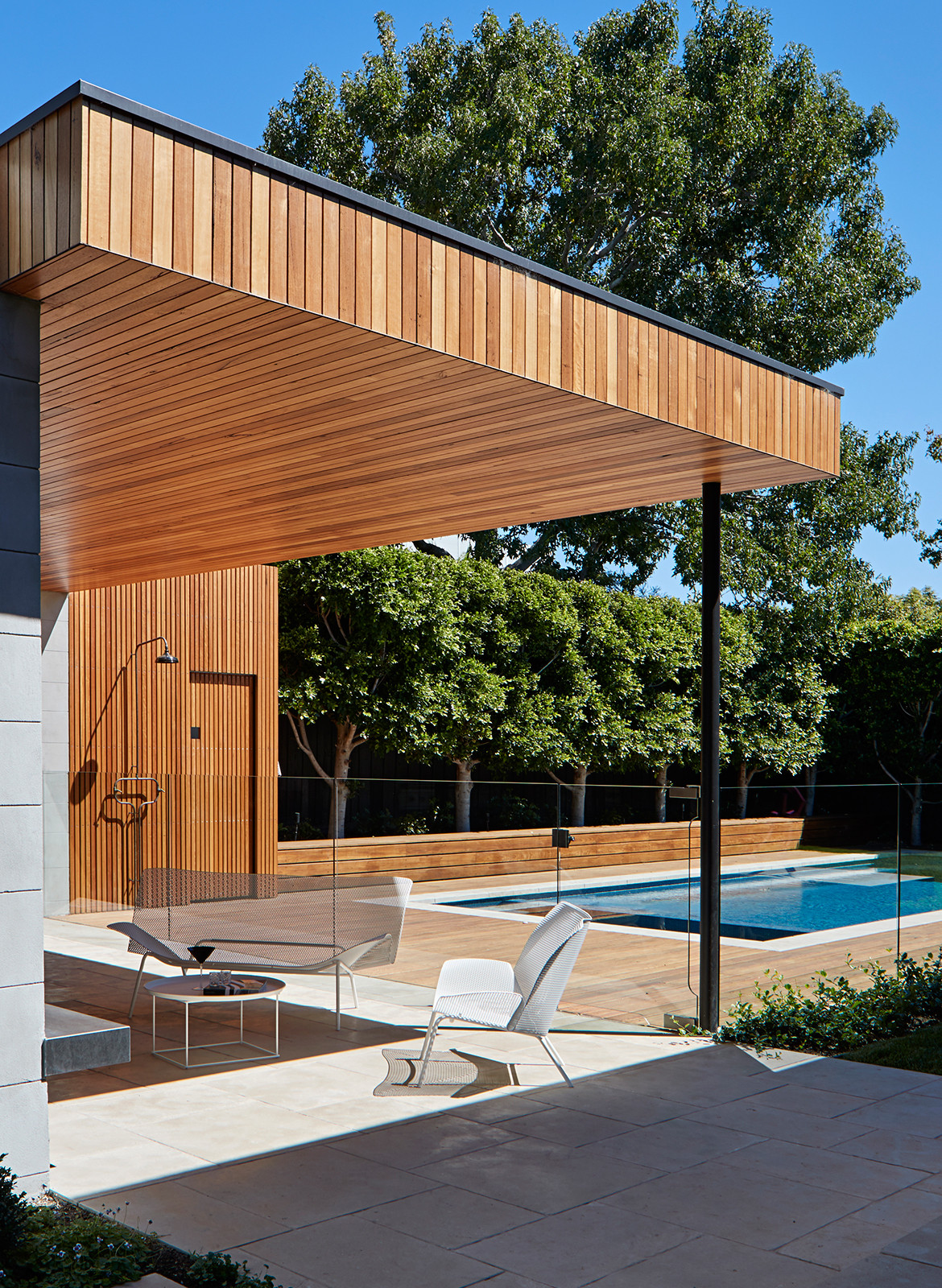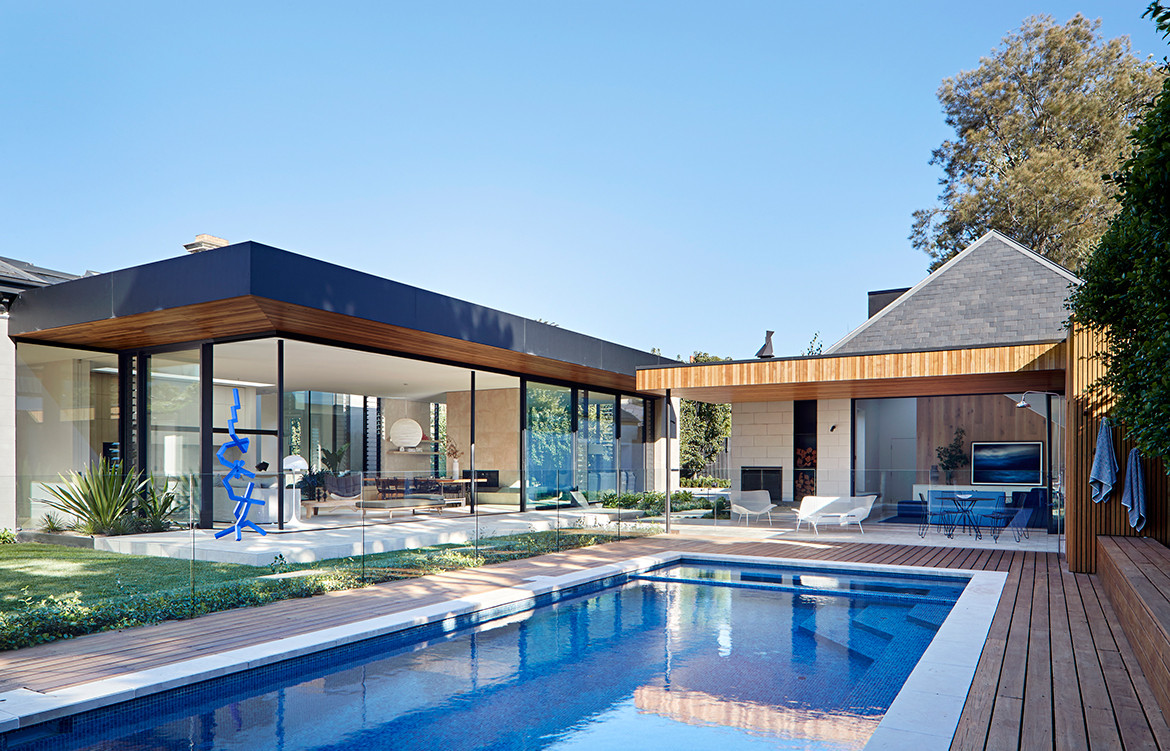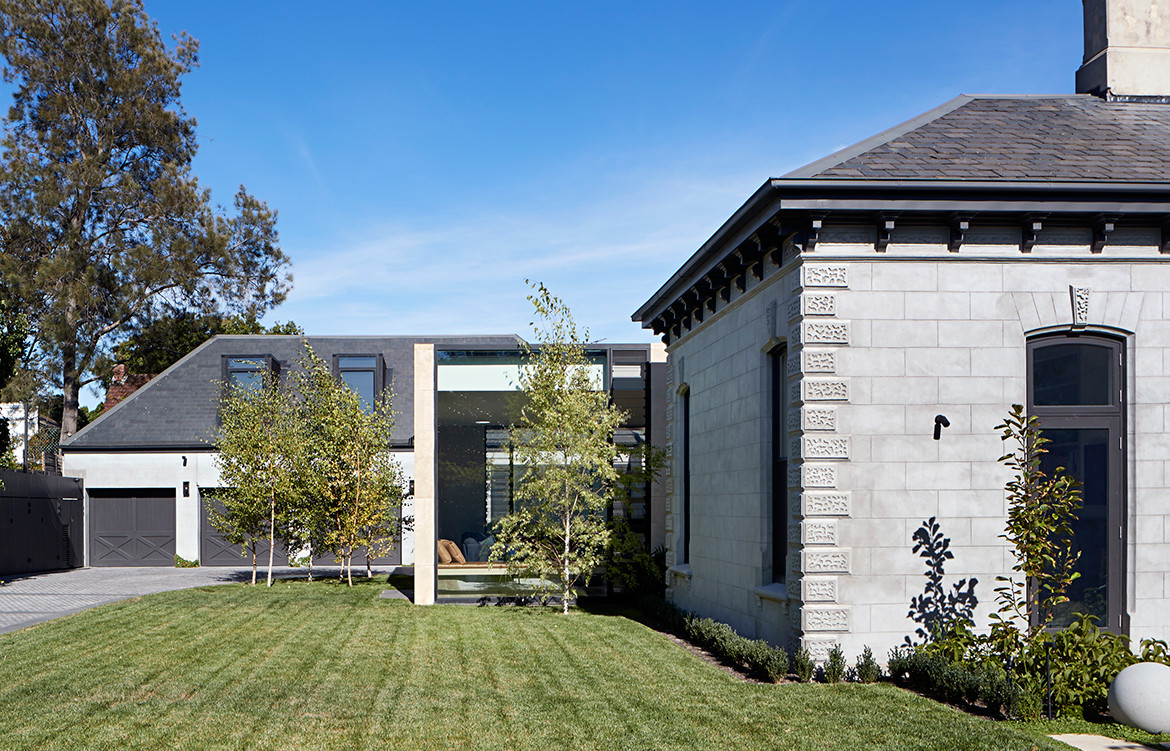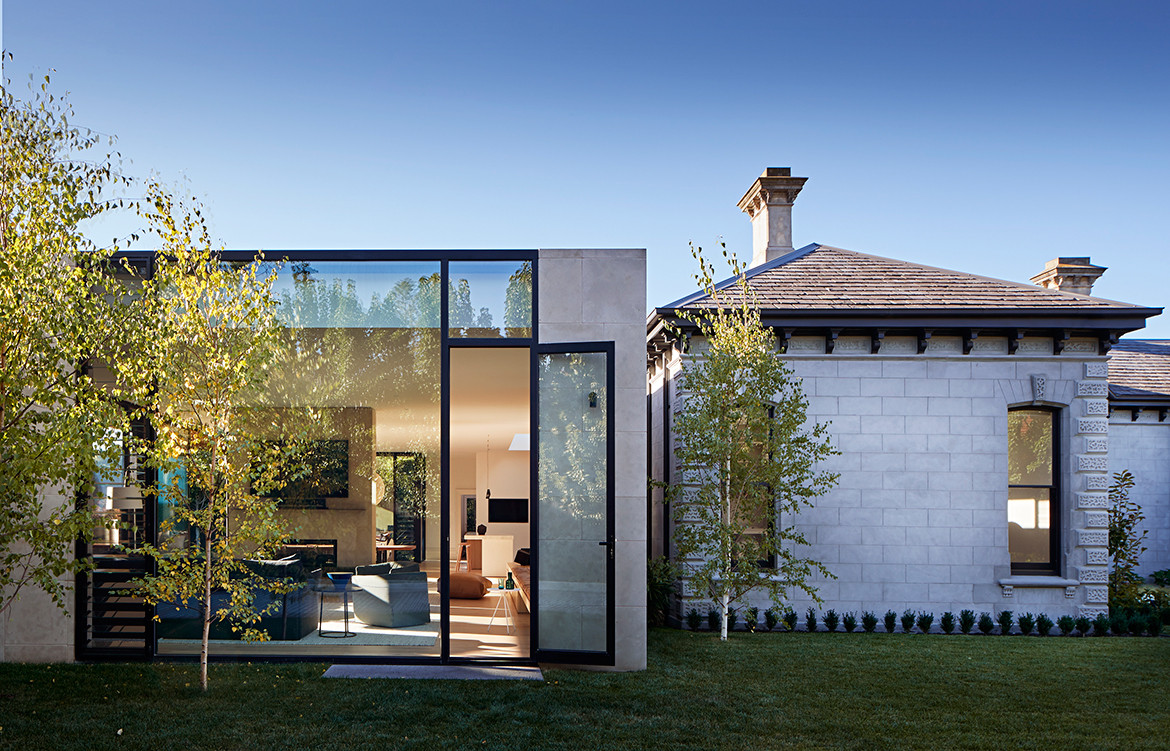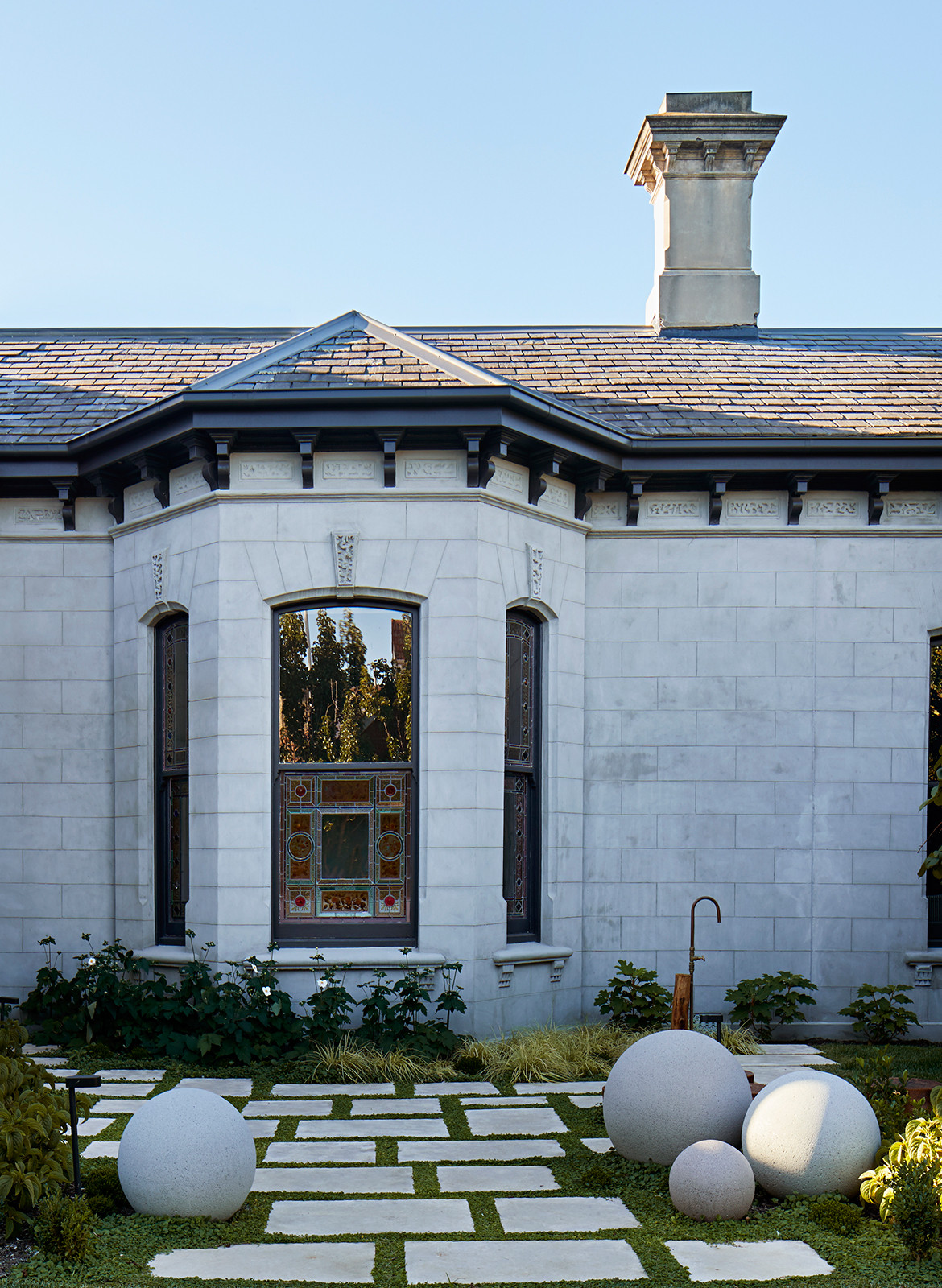 We think you might also like MH House by Architects Ink
Tags: Architecture, Ashlar, Australian Architecture, DOMO, Great Dane, Herringbone, L.A. Pavilion, LA Pavilion, Luke Furniture, Melbourne Terrace, Robson Rak Architects, Rose Gold, Sarah Ellison Studio, Shannon McGrath, Space Furniture, Swee Lim, Thida Sachathep
---