It's in Melbourne's Elsternwick that you'll find the modernist expression of café culture that is Penta. Upon entering you're greeted with a polished grey concrete floor plane, lightly ground back to reveal loose ends of aggregate. This honest and genuine expression of materials speaks to the nature of the café itself; true and unpretentious, yet not afraid to show off with a little flair.
Penta is the brainchild of the crew behind Legacy, Temperance Society and Mob Espresso and is the result of a carefully considered design by RITZ&GHOUGASSIAN. With a menu showcasing an array of healthy and colourful dining options, the meals on offer are given a muted and minimalist background to allow them to be the real stars of the case.
Orthogonally designed concrete elements seem to rise up from the floor, creating a coffee and waiting station, set off with terrazzo clad plinths for seating. The walls of Penta have been clad in a veil of perforated aluminium, folding itself across the architectural creases of the walls, as well as separating the kitchen from the larger dining area.
Conceptually, the interior of Penta has been designed to rest at horizon line between the two opposing elements of concrete and air. The heaviness of the concrete ground plane grounds the entire café with a firm base, yet it is juxtaposed against the open void the perforated metal cladding provides throughout.
Seating is handled through striking deep cigar leaf coloured leather, folded loosely over stainless steel rods. This is not only a visually arresting and comfortable solution, it also drives home the connected nature of Melbourne's café culture, as you quite literally share a space of the café with other patrons. The space is given life, and more air (literally) through fern trees dotted around the café, casting leafy, fibres shadows across interior metal skin.
RITZ&GHOUGASSIAN
ritzghougassian.com
Words by Andrew McDonald
Photography by Tom Blachford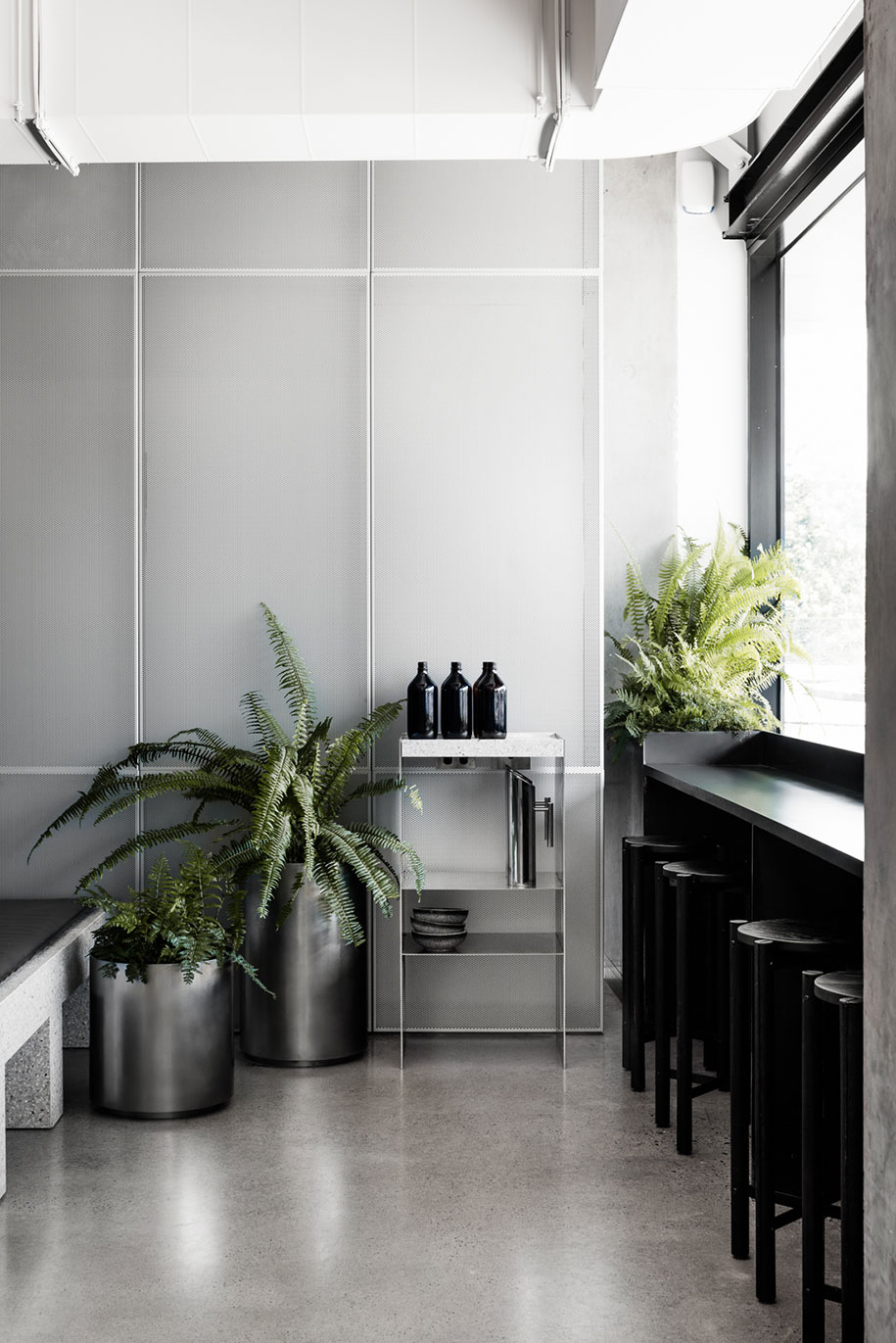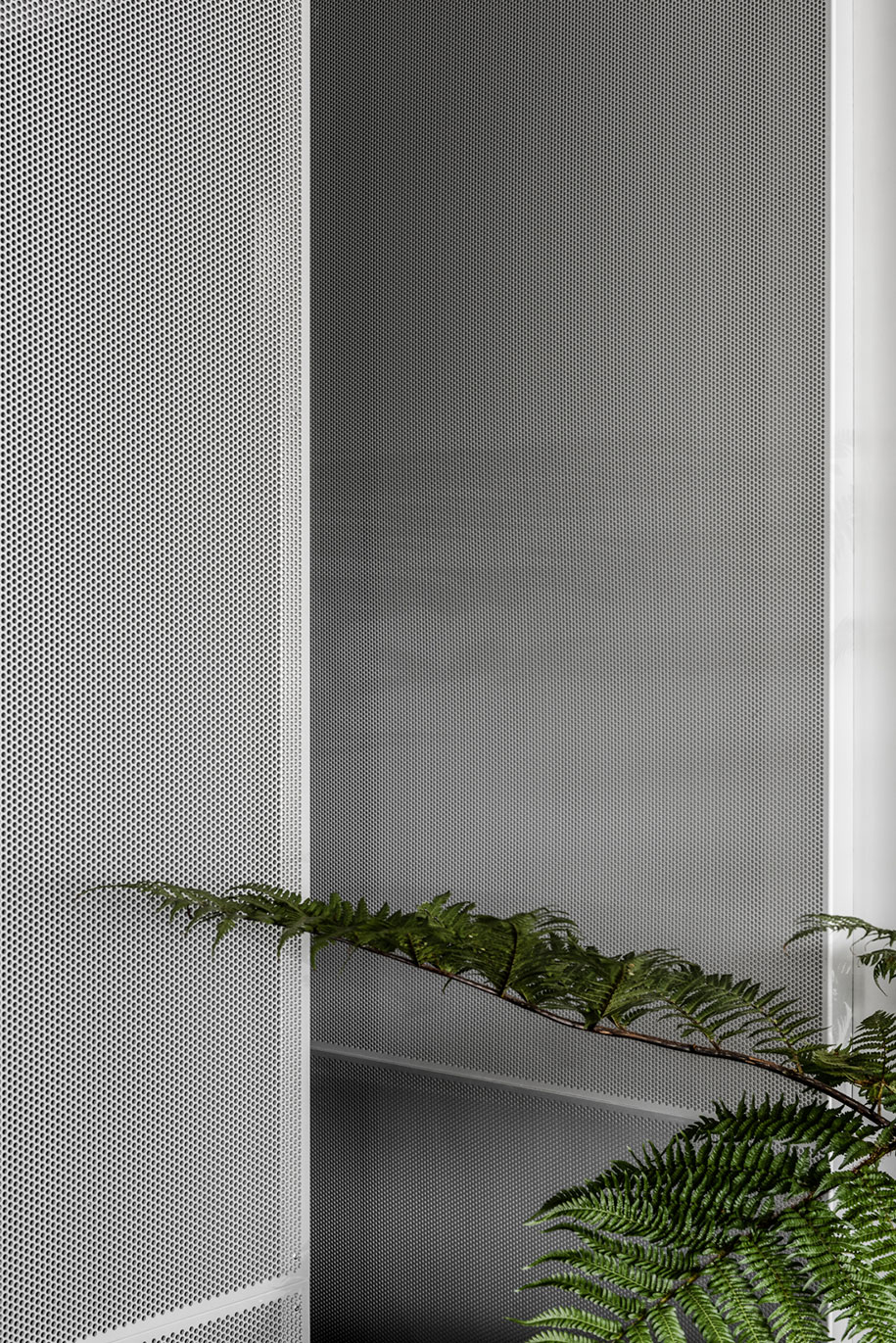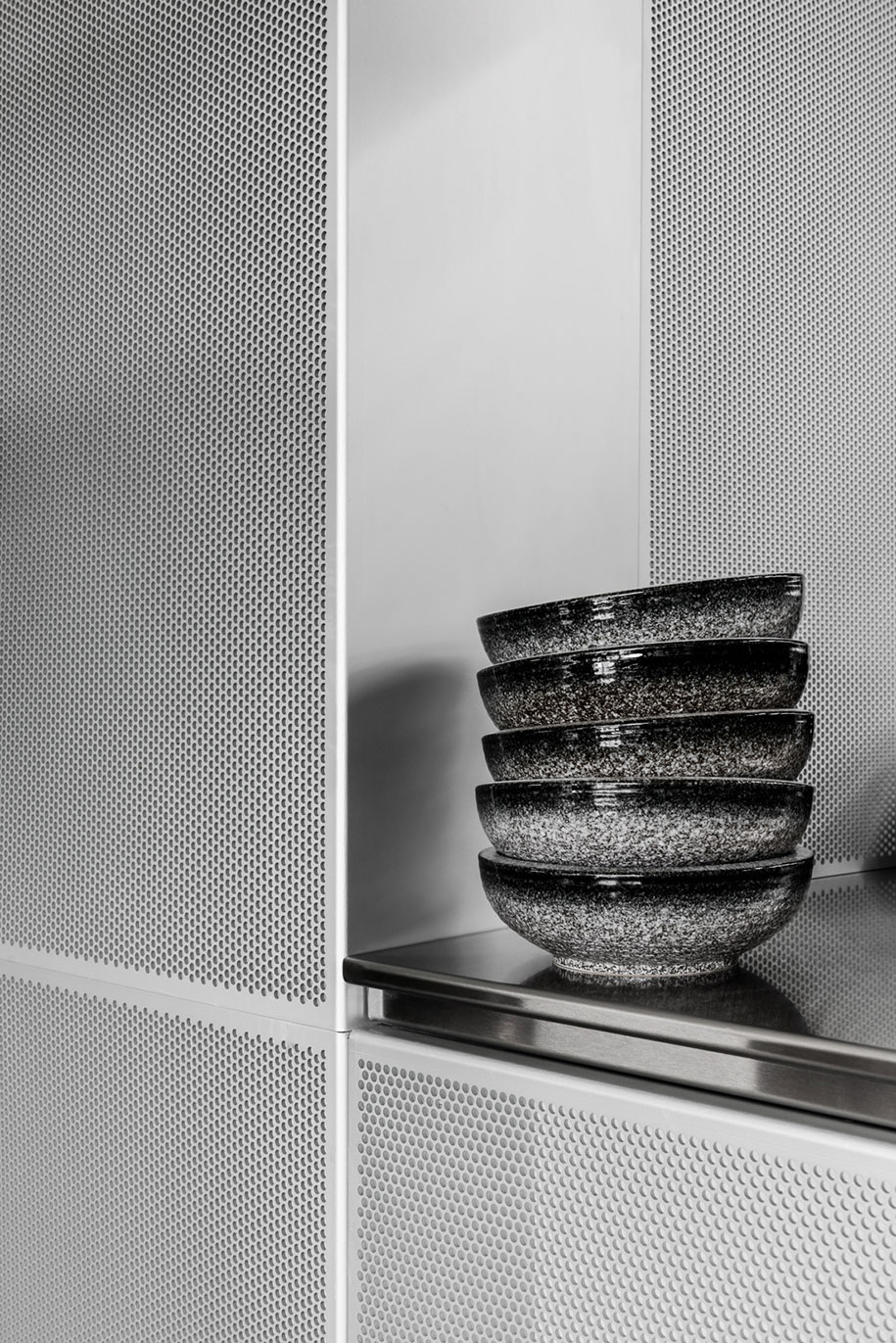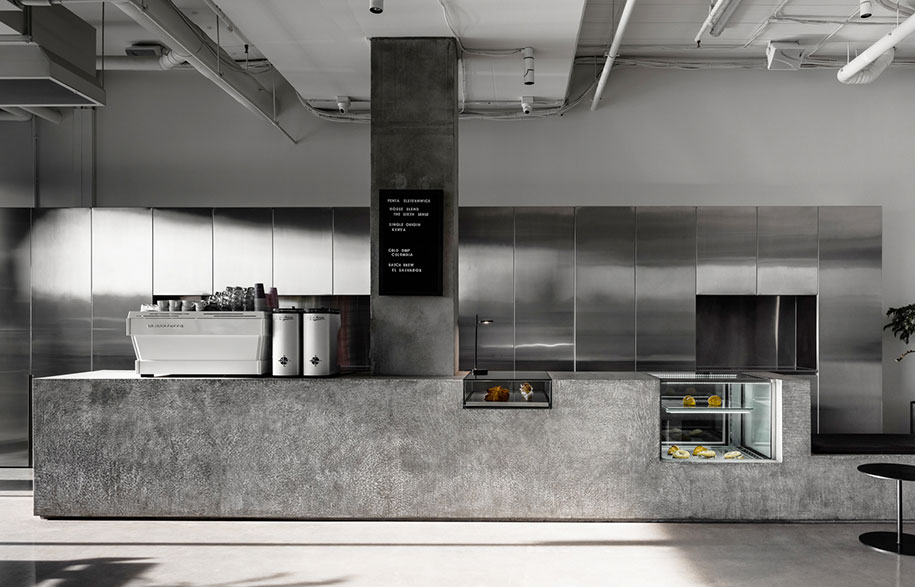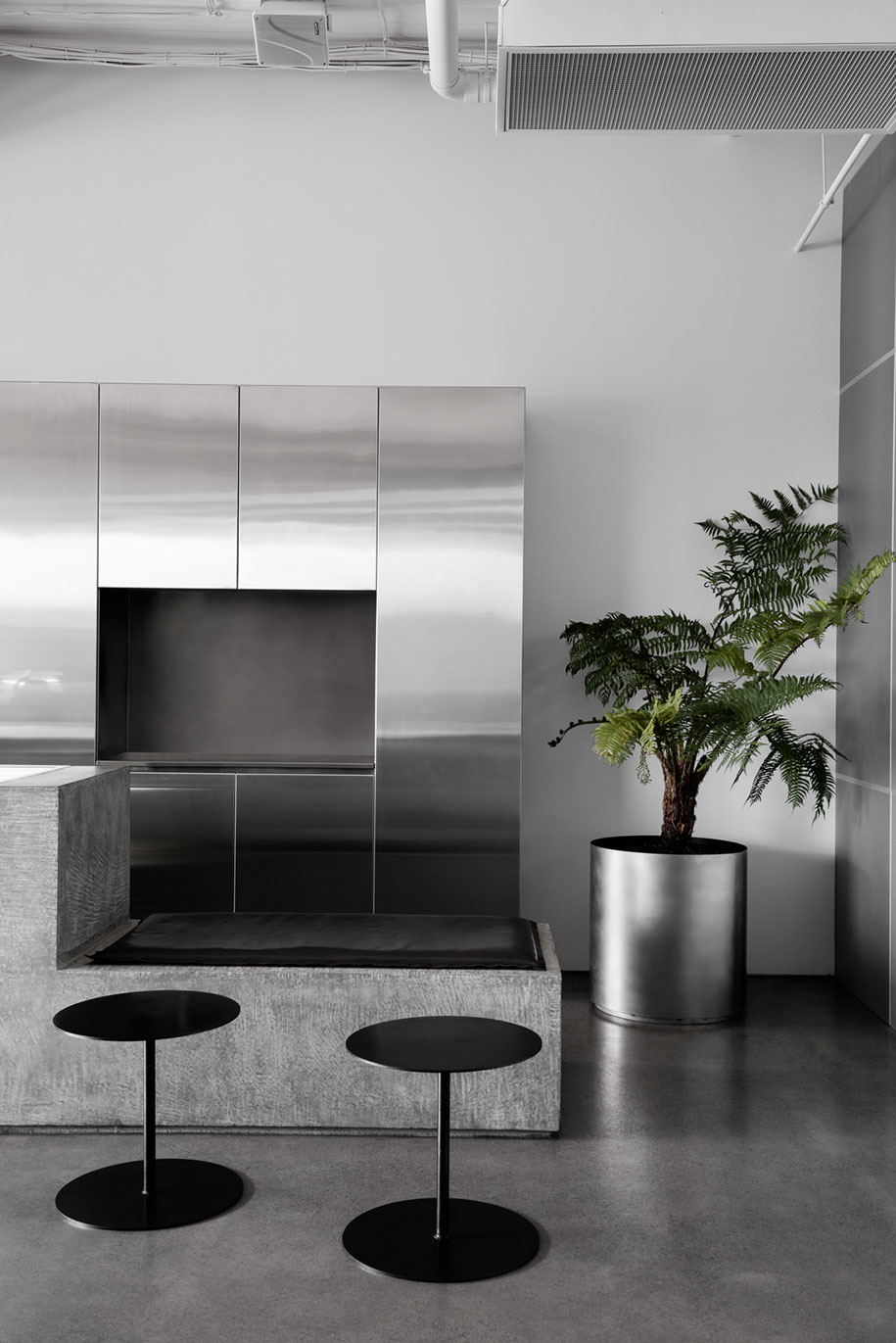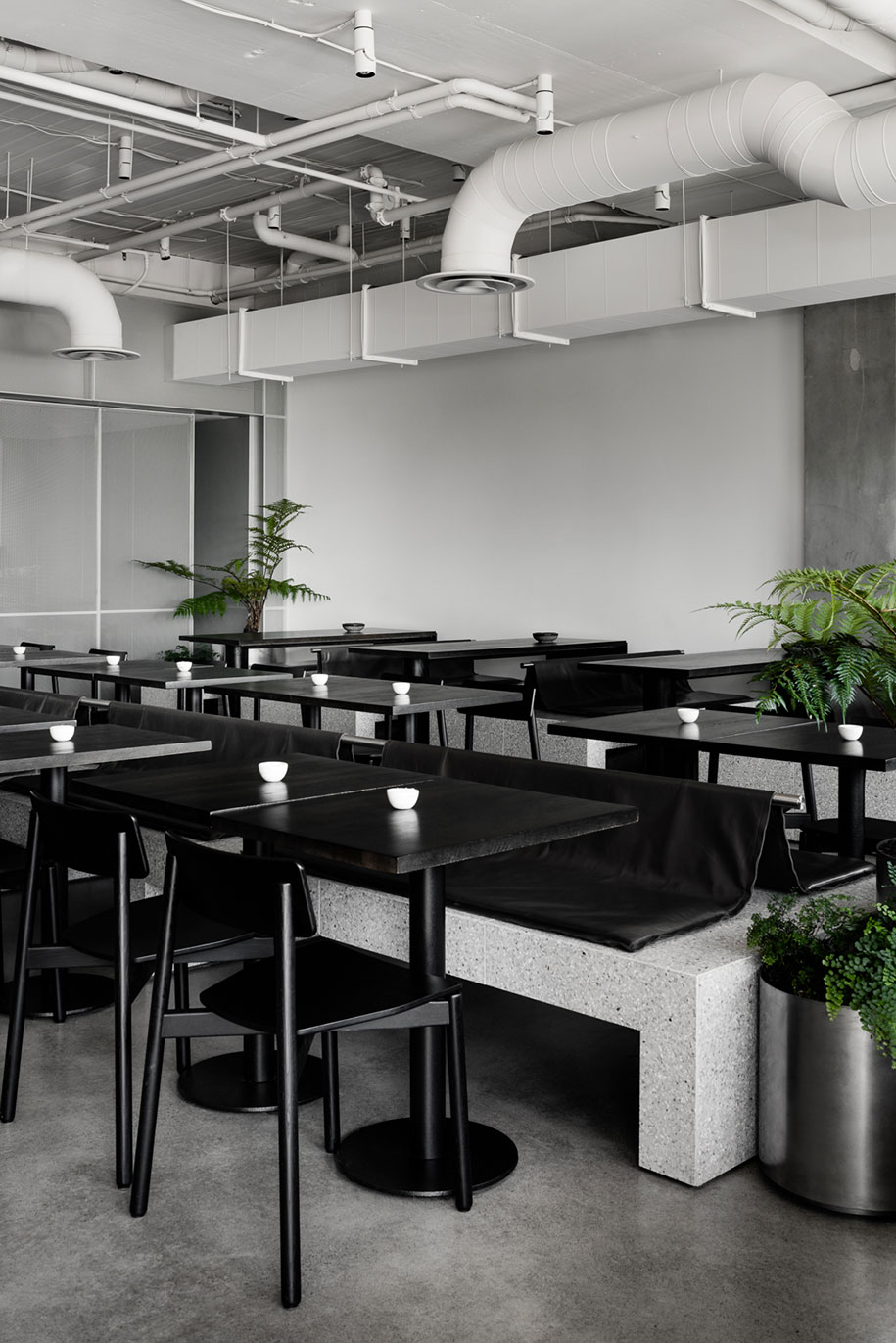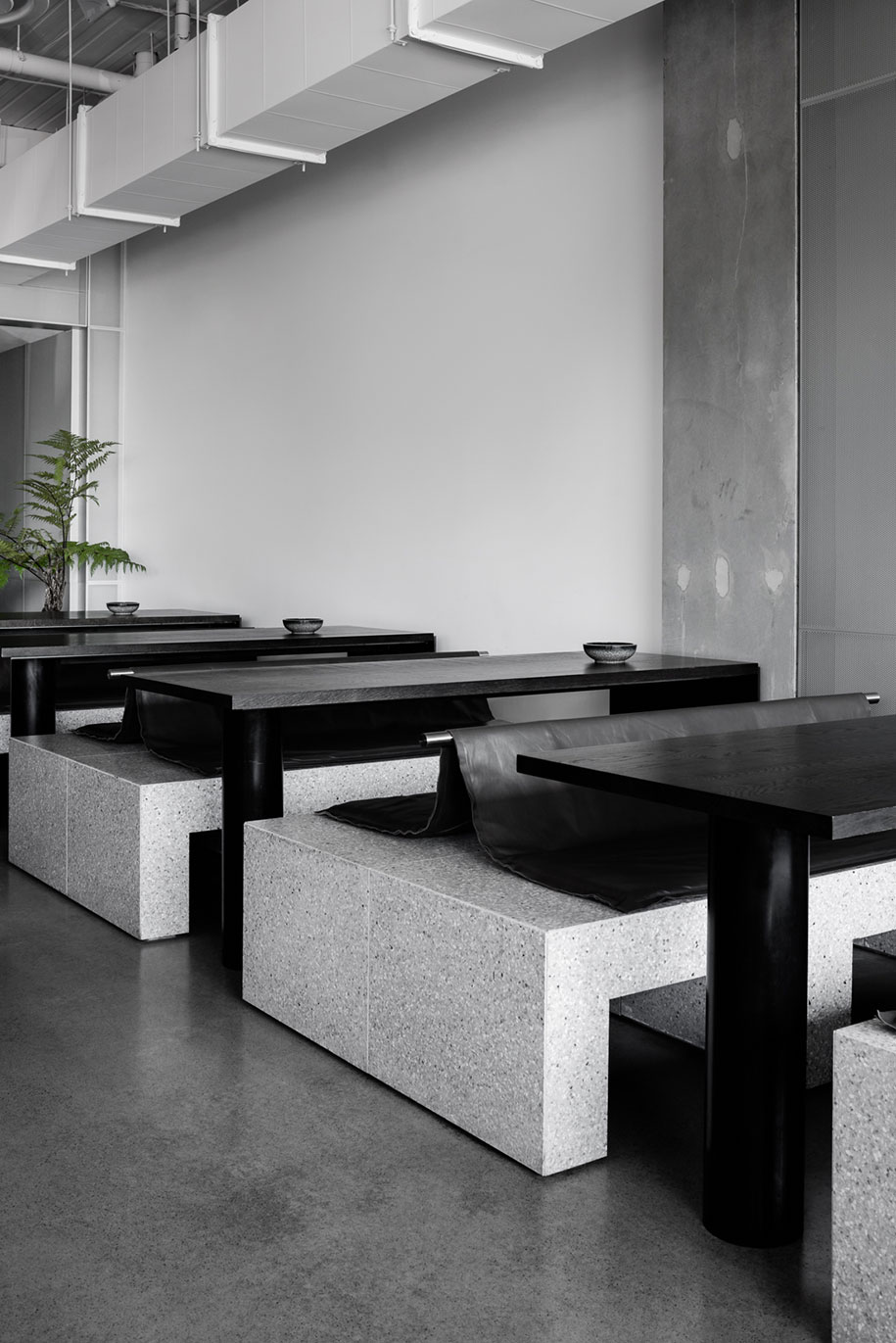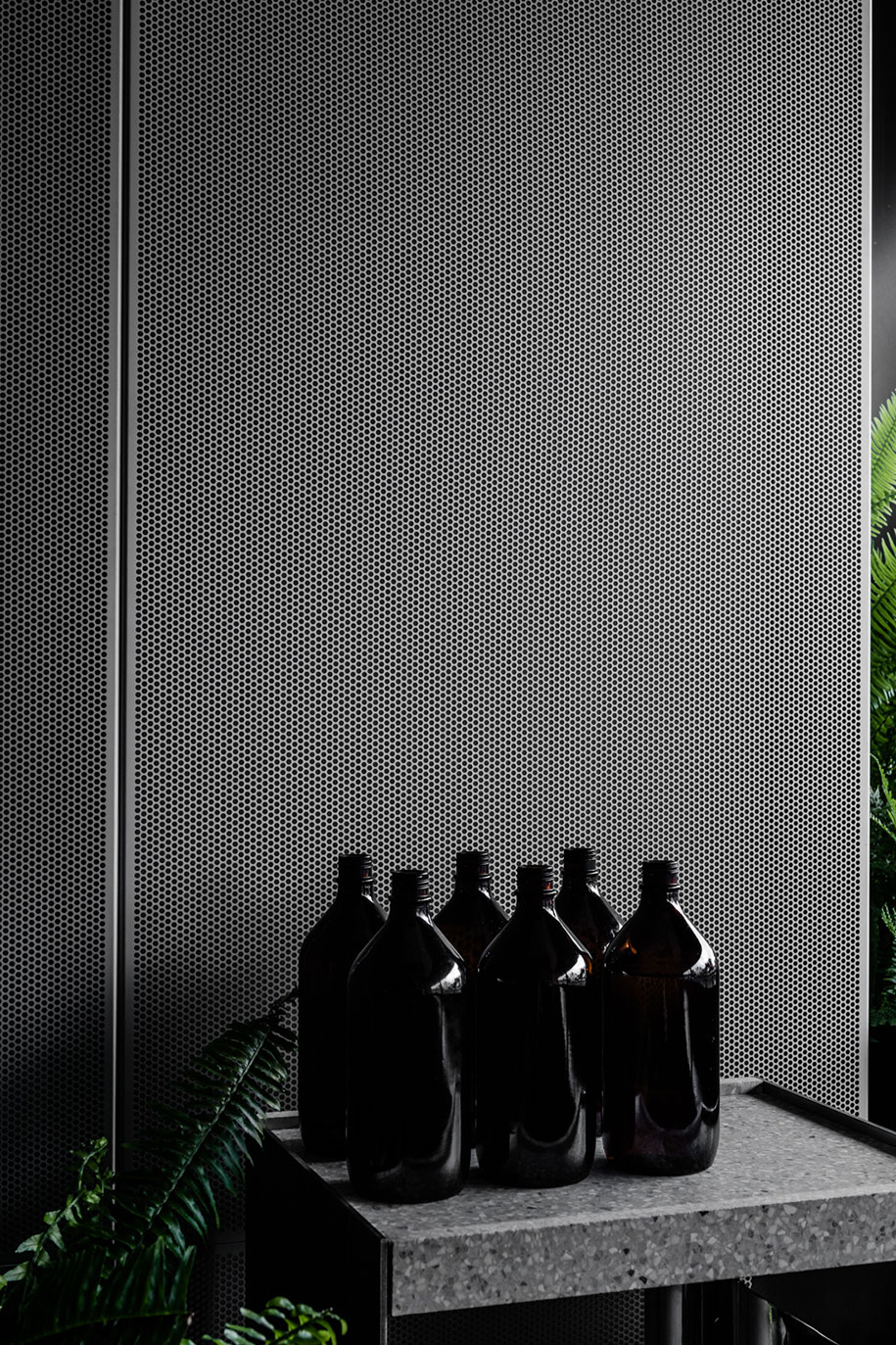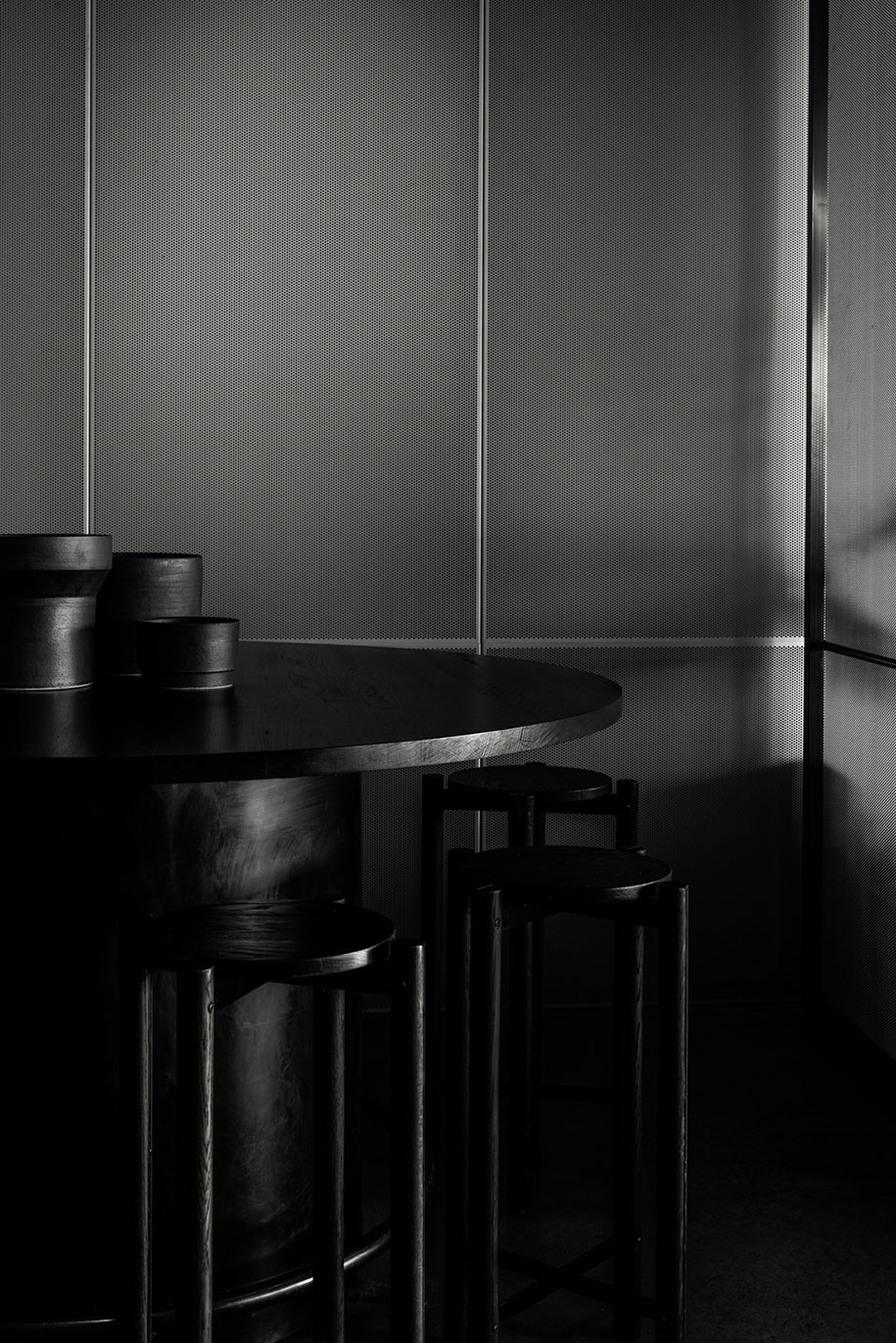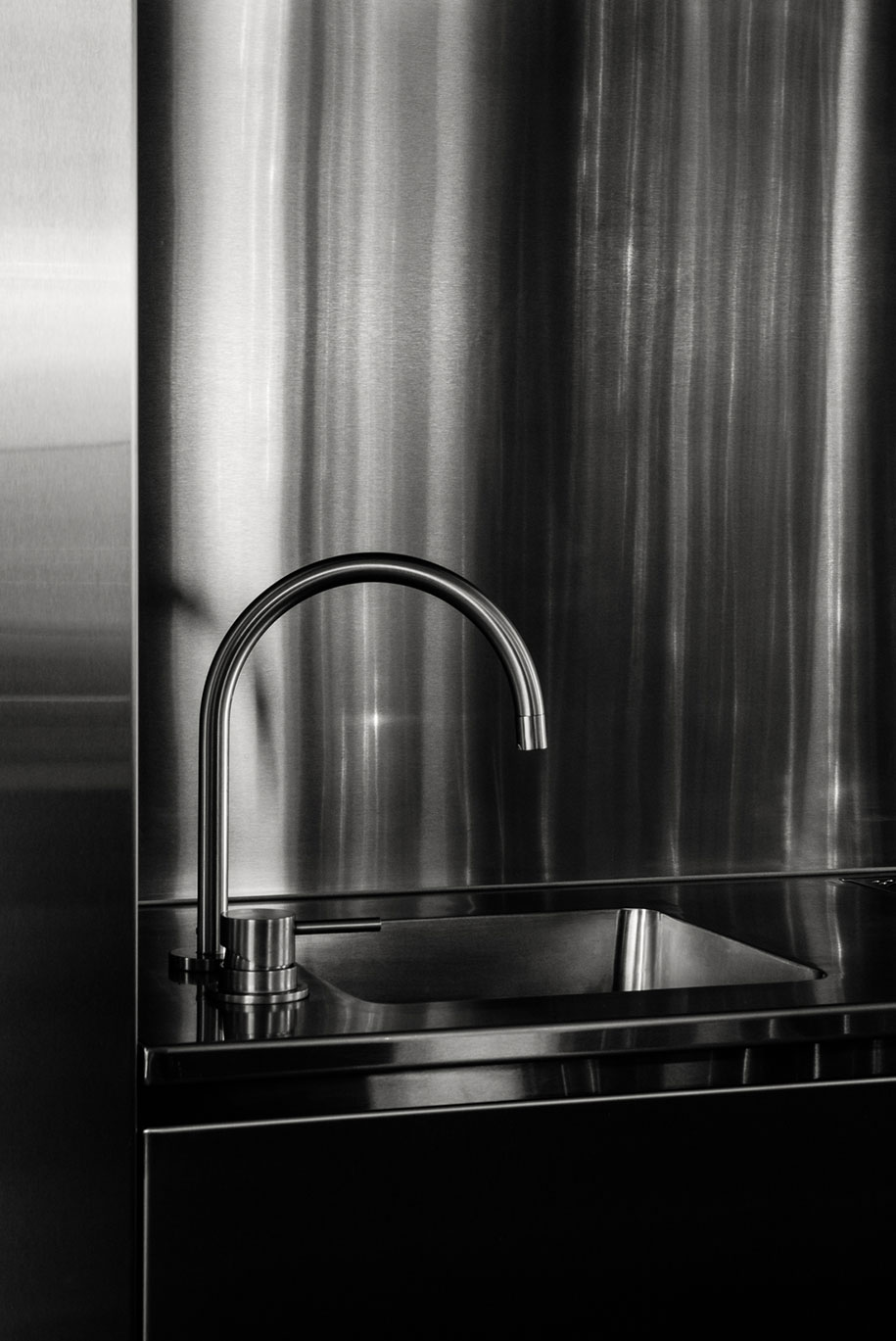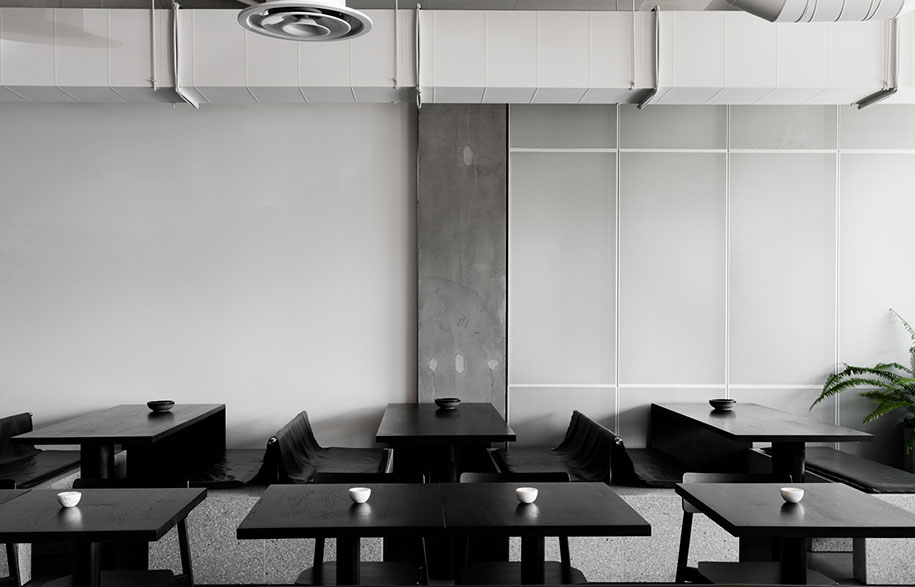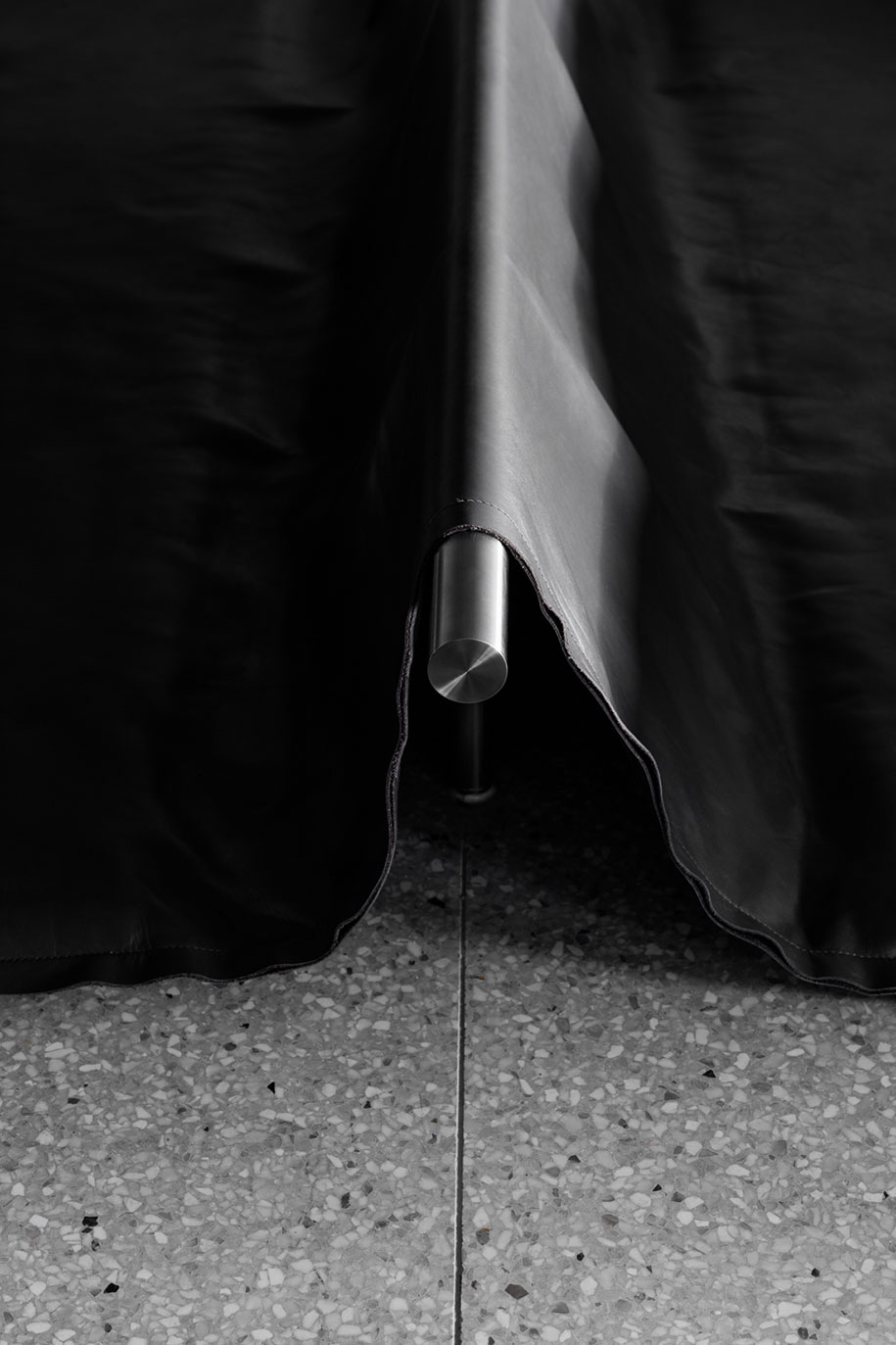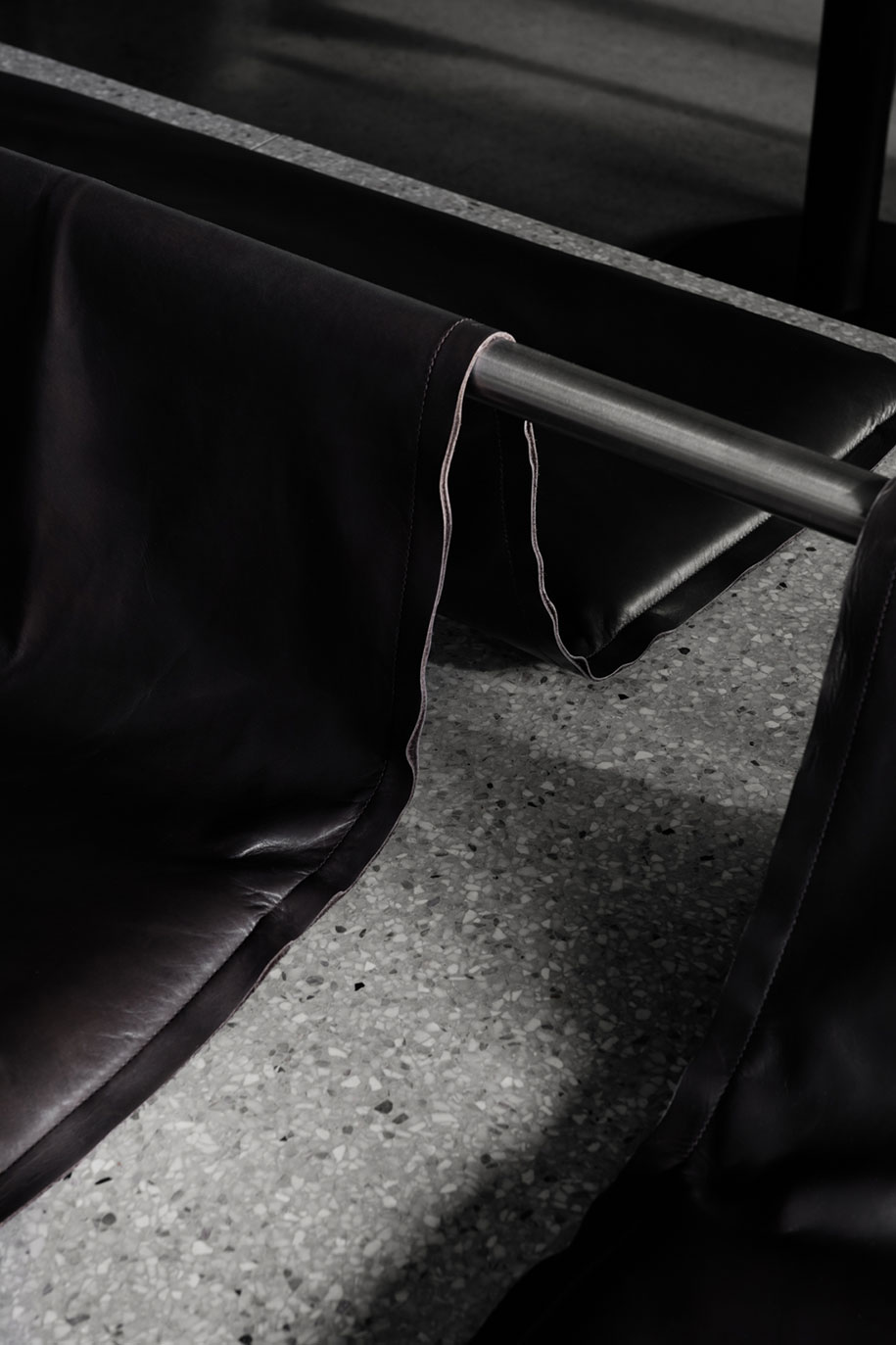 Tags: Interior Architecture, Interior Design
---