In mid-march 2013, Black Eye opened its doors, with the mission, as Evangelidis states, to "represent and exhibit not only established photographers but also to tap into the massive pool of emerging talent that we have in Australia."
Evangelidis and Brown had been keeping an eye out for a spot when they spied a promising space on Darlinghurst road. The site, which had previously been occupied by a Ken Neales 20th Century furniture shop, had been vacant for some time, and seemed a perfect venue. A quick volley of shrewd negotiation ensued, and by the beginning of the year the pair were proud lease-holders.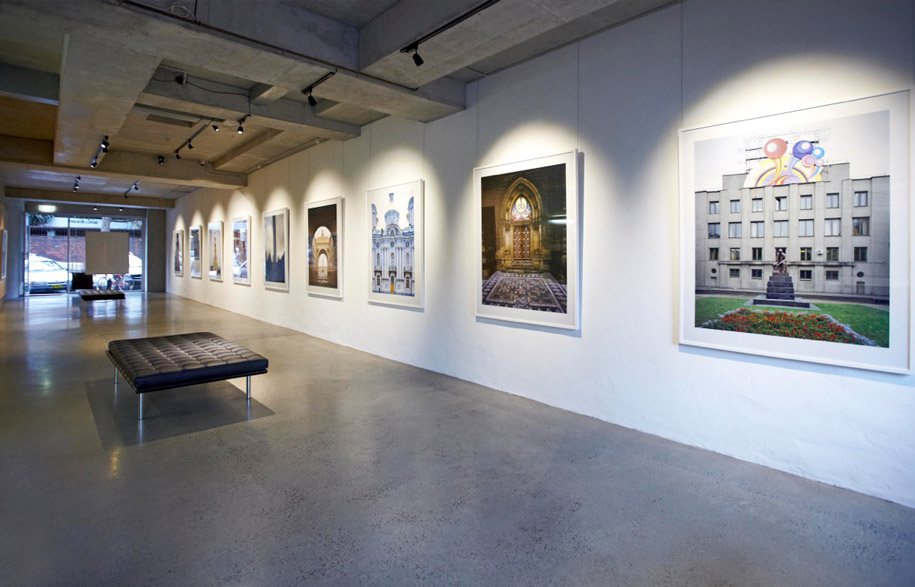 The 110 square-metre space required only minimal intervention, and within months was fitted with polished concrete floors, an exposed concrete ceiling and a wooden feature wall, giving the gallery a very distinct 'Berlin' feel. Arranged across a single continuous volume, it has an airy feel thanks to its glass shopfront and a row of windows at the rear. Black Eye also has the honour of being the first gallery in Sydney to employ exclusively LED lighting.
The response from photographers and the public has been exuberant, with shows booked back-to-back and excellent turn-outs at exhibition launches. Complementing this, Evangelidis and Brown have pursued connections with other areas that expand the gallery's exposure, for instance in hosting the launch of the Good Return Wine Club.
The event celebrated the partnership between Good Return, an Australian not-for-profit organisation which gives micro-loans to the poor in Asia Pacific, and Optimiste Wines, a boutique wine maker from Mudgee, New South Wales. Filling the gallery with an eclectic crowd ranging from the charitable to the gourmand, the evening was an invaluable occasion for networking, promoting the gallery to a new social segment, and coupling epicurean delights with an admirable social initiative.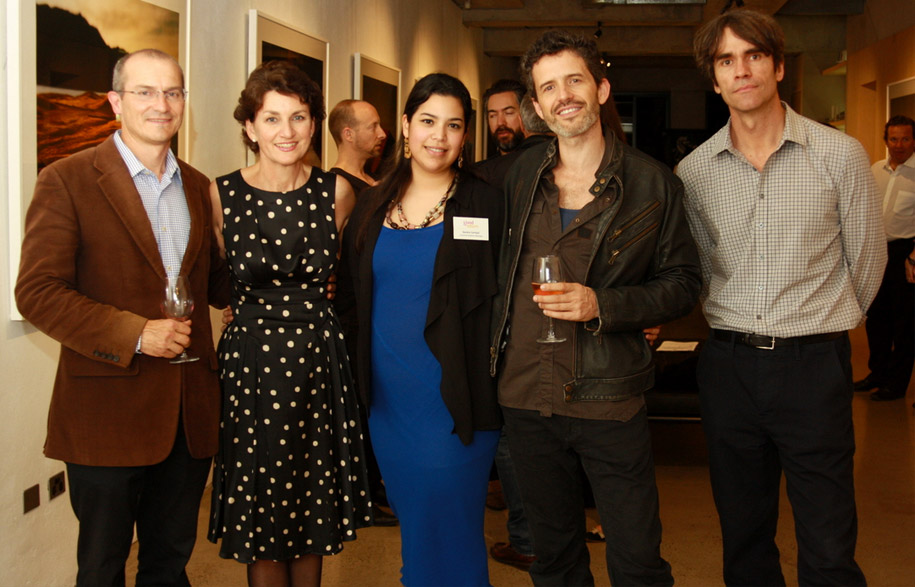 Black Eye Gallery founders Tom and Adrian (right) at the Good Return Wine Club launch. 
This, and other events like it, are helping to establish Black Eye as a pre-eminent space for photography in Sydney, and expanding the medium's appeal to a new audience.
Black Eye Gallery is currently showing "Southland," a series of large-format polaroid images of the South Island of New Zealand by gallery founder Adrian Brown.
Black Eye Gallery
blackeyegallery.com.au
Good Return
goodreturn.org
Optimiste Wines
optimiste.com.au
Tags: Black Eye Gallery, Good Return, Optimiste Wines
---