The Pickles & Round House was the first project that Jo and Harry worked on together, and resulted in the formulation of their architecture studio Pickles & Rouse Architects. "We bought this house in 2010 and it has been evolving ever since. This was our first house and design project together, hence the name and establishment of our Architectural firm Pickles & Rouse," says Jo Lambis. "The house has recently been sold as our family is becoming larger, however the buyers would like to evolve the house further so we will be helping them to achieve this."
Located on the Corner of Pickles and Rouse Street in Port Melbourne, the house has been renovated to become a two bedroom, one bathroom home that circulates around a central courtyard, enabling the user to open up the living and kitchen areas to create one fluid space. "The highly conceptual design tests the boundaries of inner city living," expalins Jo. "Many designs we see today are quite introverted, however Pickles & Rouse house explores the use of integration with the street. It is a design that we find passersby always peeking in to see how the design is evolving."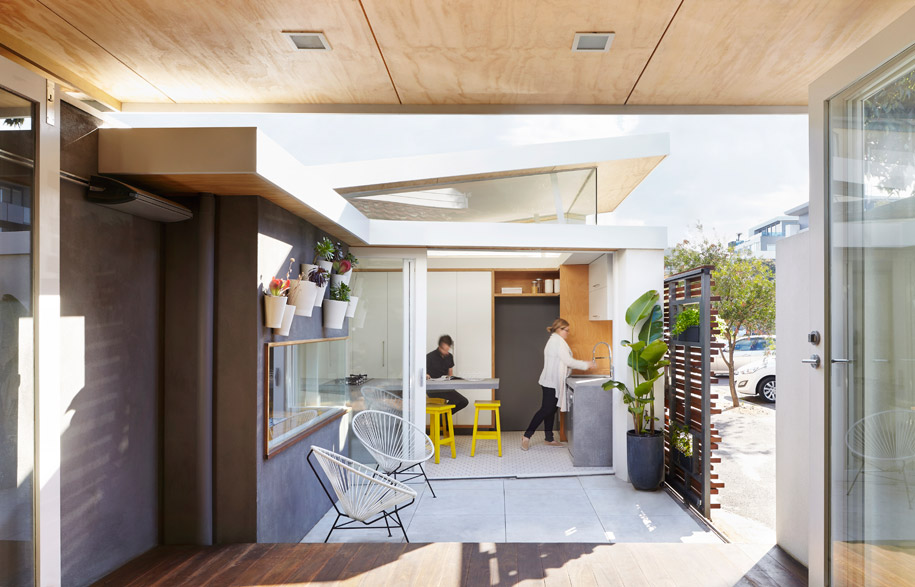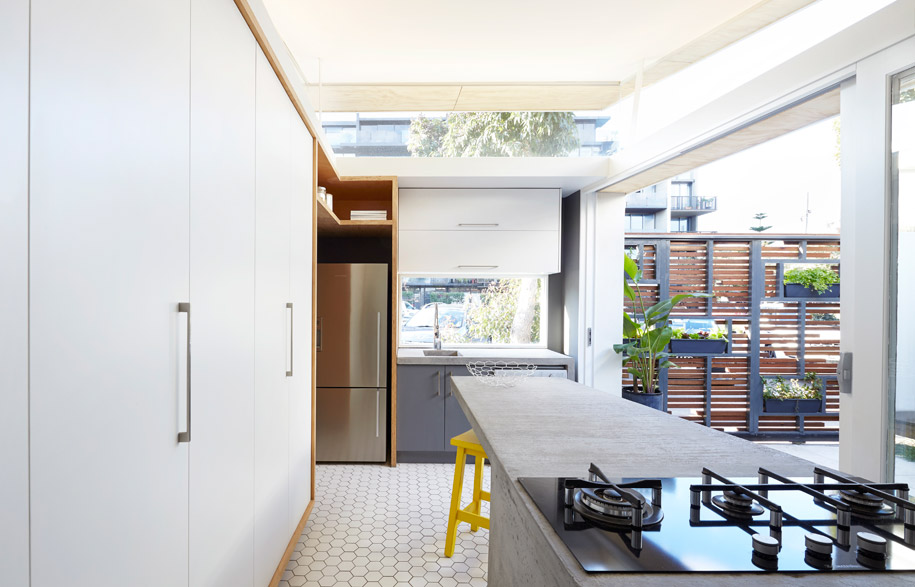 The original part of the house is a 100-year-old single fronted Victorian, where sympathy was given to the existing facade and two front rooms. The rear of the house was opened up to maximise the north facing corner aspect, allowing light to cascade into the living and kitchen areas. The main focus of the design is the central courtyard that links the living, study and kitchen area, and allows the spaces to open up to the street via a three metre wide sliding garden wall.
Jo explains that this design enables them to change the size of the space when guests visit, allowing for spaces to fold inwards and outwards. "The courtyard in summer is the main space we resided in and the connection between the kitchen and living room is quite strong, so much so that during summer we would tend to walk through the courtyard to each space rather than down the hallway," says Jo. "It really captivates urban summer living, rather than hiding behind walls. So the user is really able to integrate with inner city living."
The detail of the joinery in the kitchen is also highly conceptual. Due to limited space restrictions, the pantry is designed with a minimal depth using a bi-fold system. "When we are cooking, the bi-folds would open up to provide shallow shelves for food storage, an appliance area and hanging section for pots and pans. It creates a highly functional space with everything at your fingertips when required," explains Jo. Once cooking is finished the bi-fold is shut to create clean lines and an uncluttered space.
Pickles & Rouse
picklesandrouse.com.au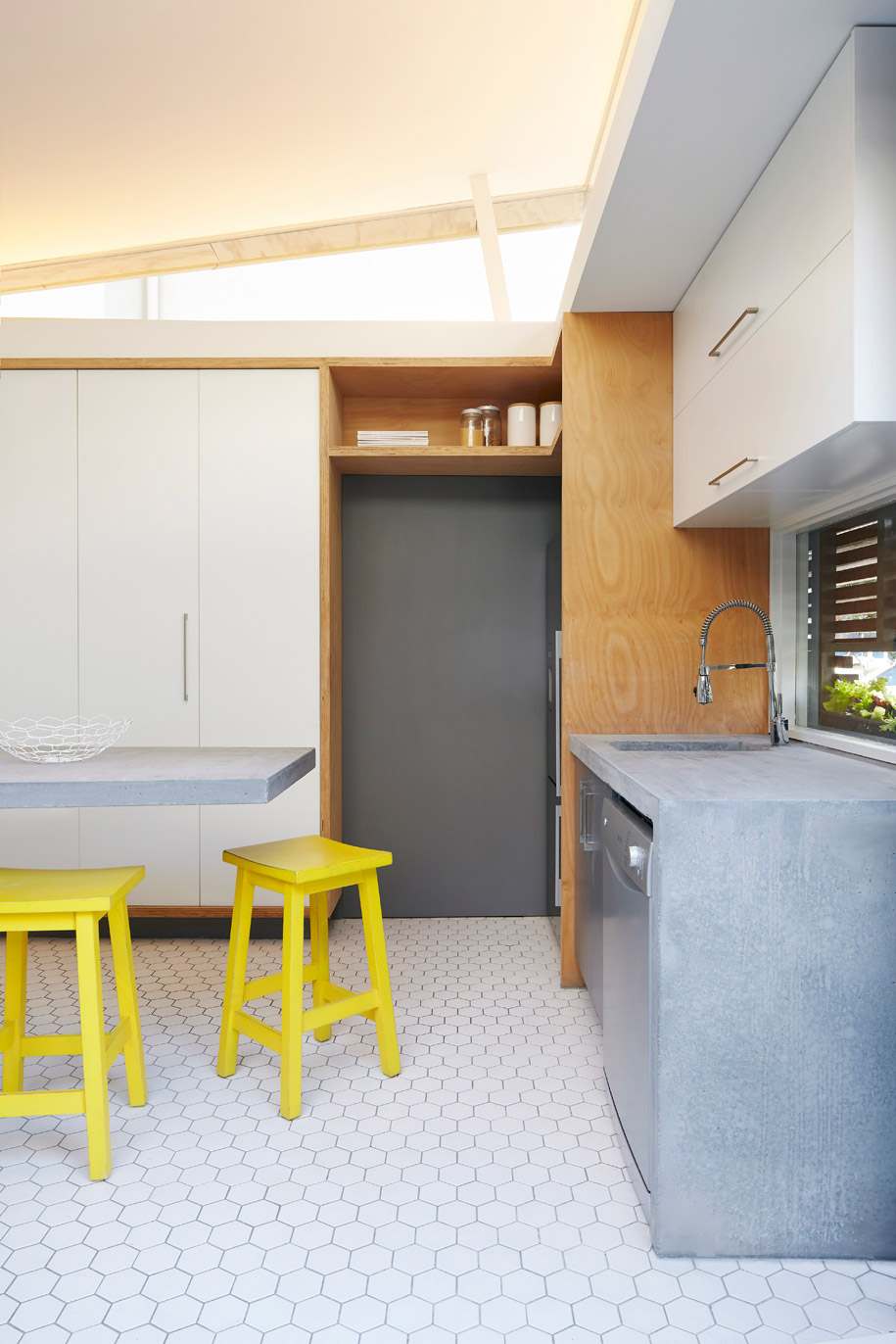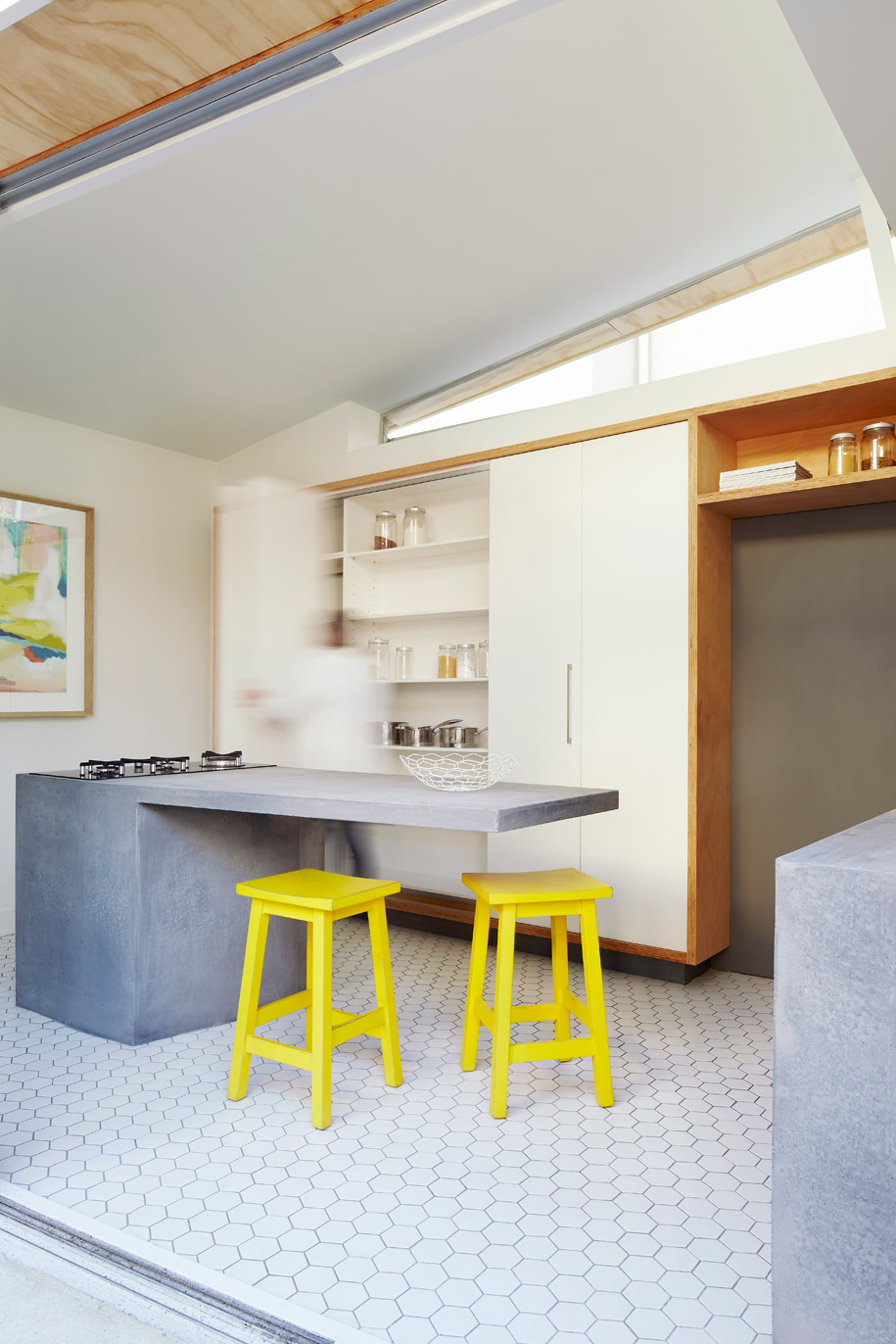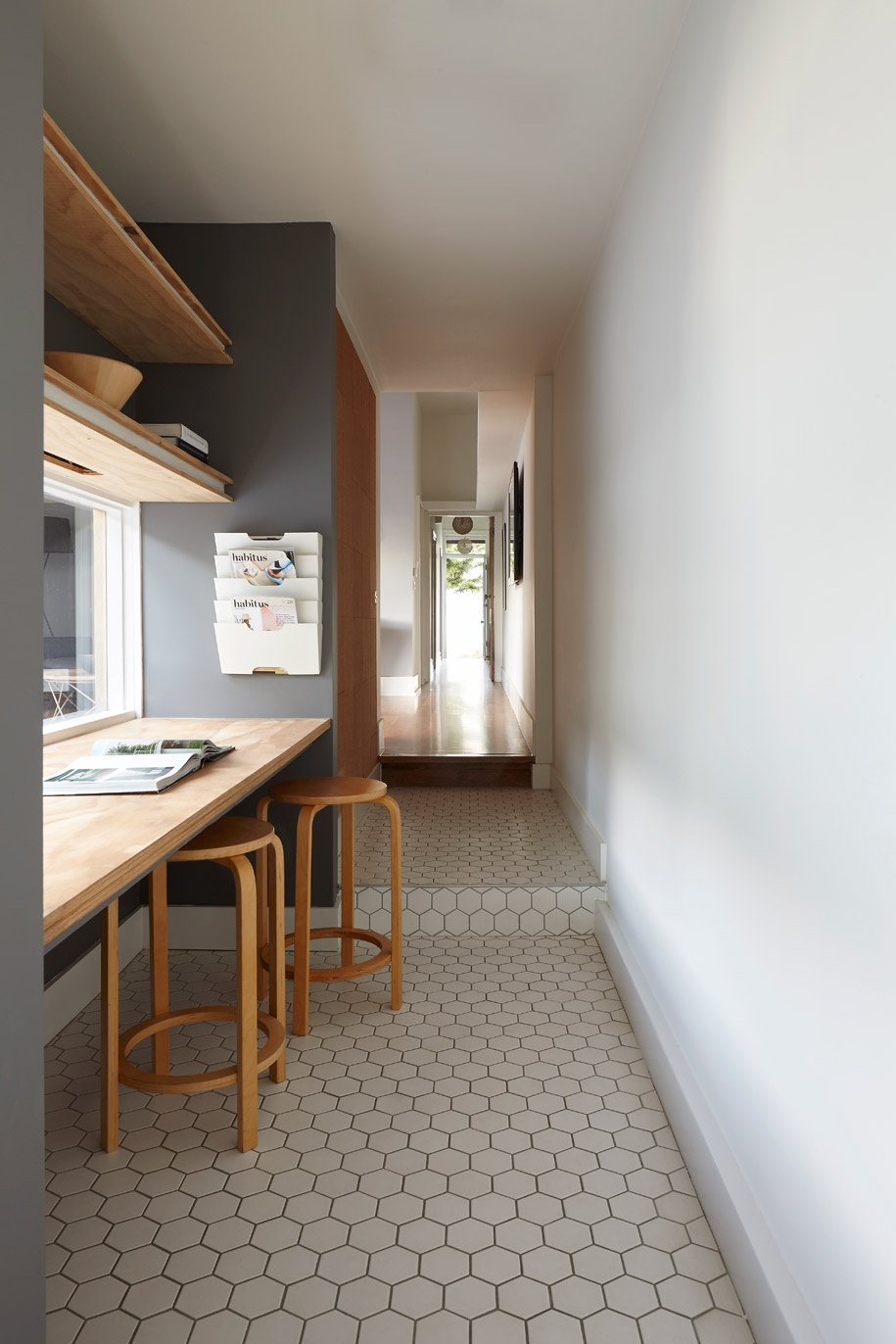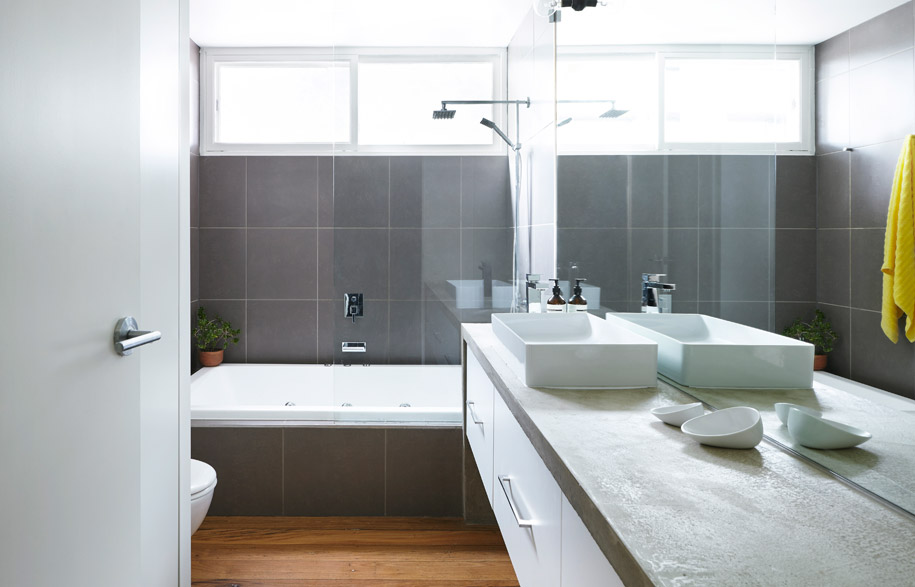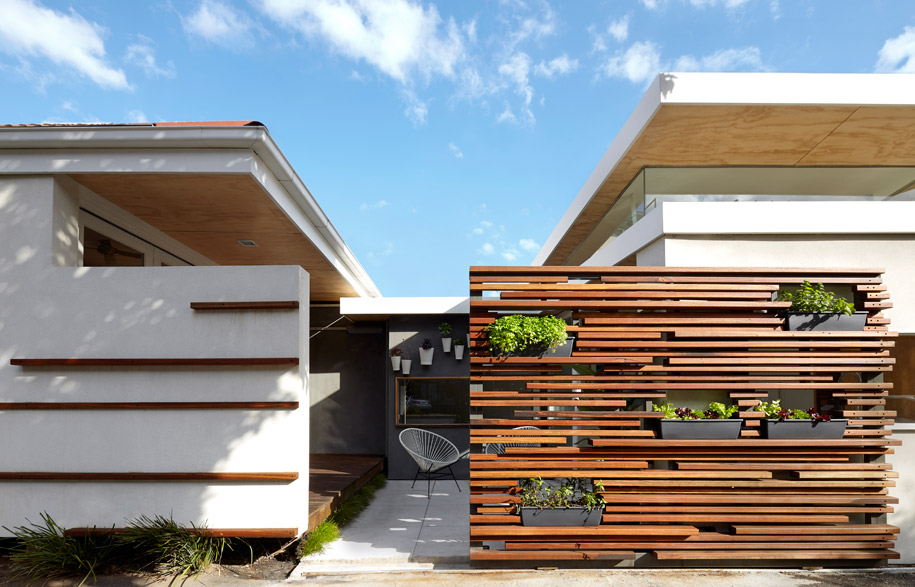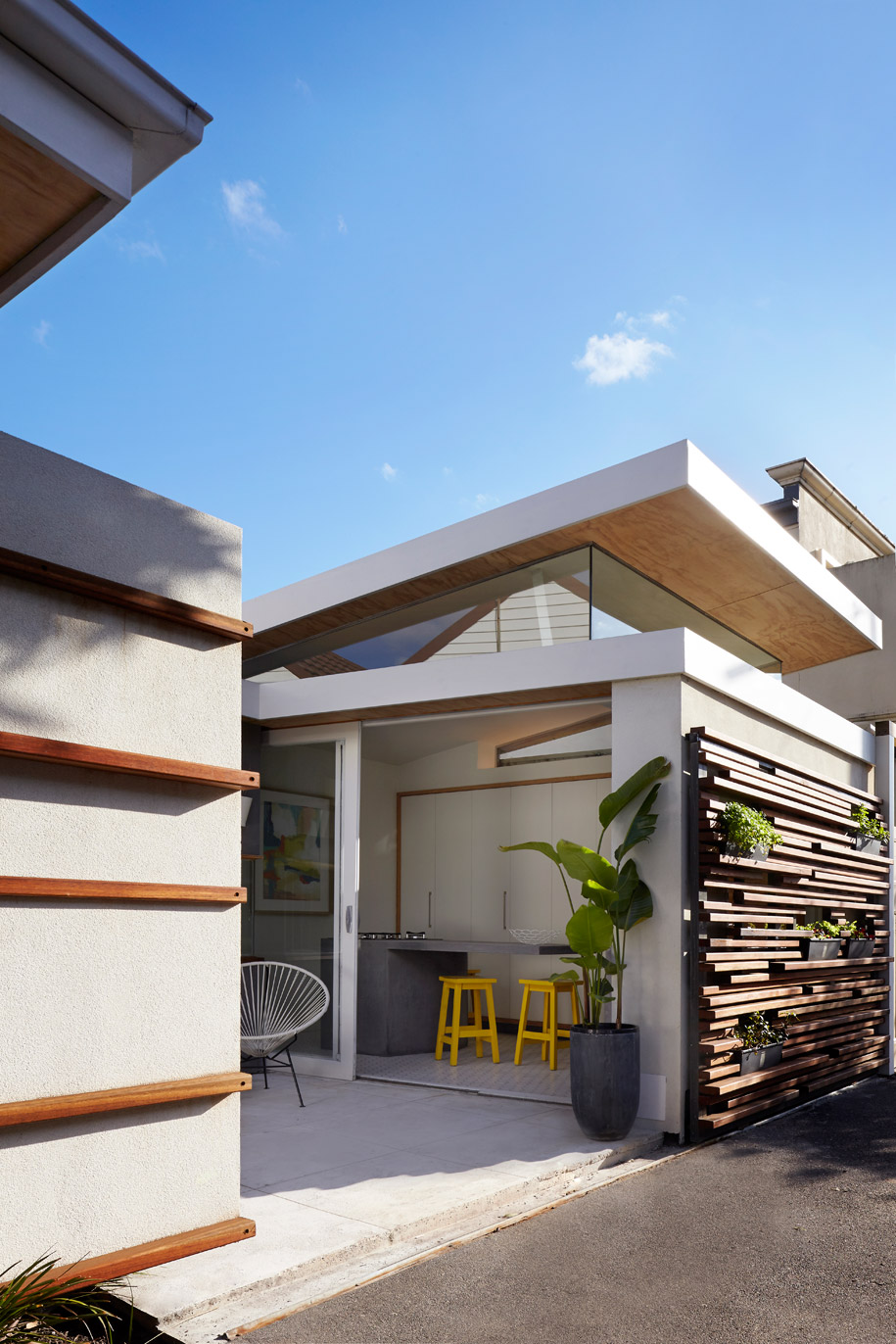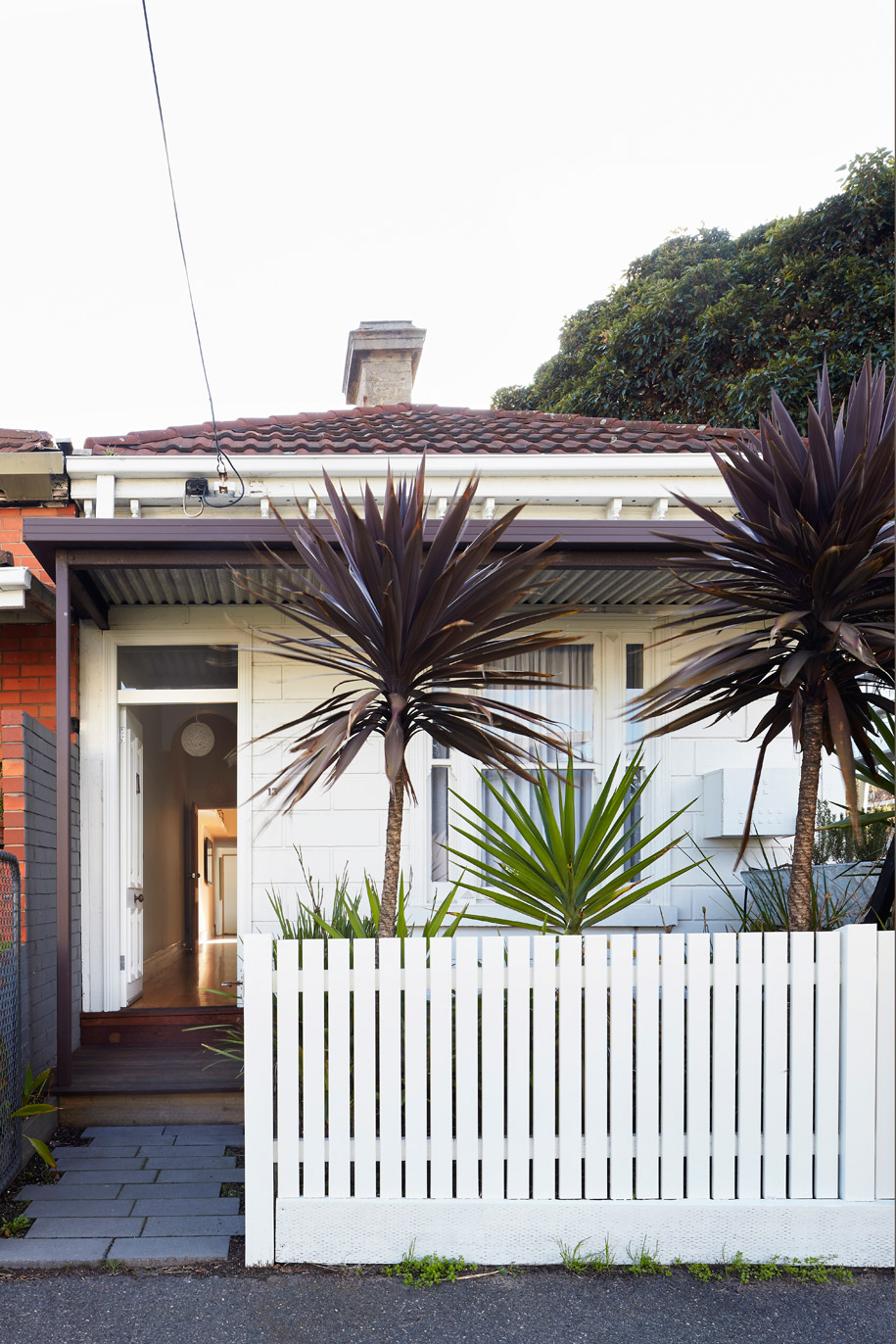 Tags: Home Architecture, House Architecture, Residential Architecture
---