The Pigeon Shed sees a once dilapidated space overrun with pigeons, transformed into a modern and stylish home for new family. The core idea behind the design was to breathe new life into the space while retaining and rebuilding as much of the existing structure as possible; to overlaying a new program without sacrificing the character and spatial experience the large warehouse offered.
A central triple height void offers up a dramatic entrance and gathering space, and also allows light to fall naturally through the building. The circulation paths in the house are expressed through concrete forms, crossing and spiraling through the open space. The main outdoor space of the Pigeon Shed flows naturally from the dining area, and holds a glass-fronted pool across its width.
Further outdoors, the contribution to the public sphere is a revitalized warehouse building both typical of the locale, yet unique amongst its surrounds. Introduced material and form to the external façade is intentionally industrial and contextual – steel, concrete and cement sheet.
Design decisions for both the personal and public arenas, as well as the selection of finishes and fittings, were deeply important to the clients, and matched with MCK's philosophy that integrates disciplines of conservation, landscape, structure and service.
MCK Architects
mckarchitects.com
Photography by Richard Glover.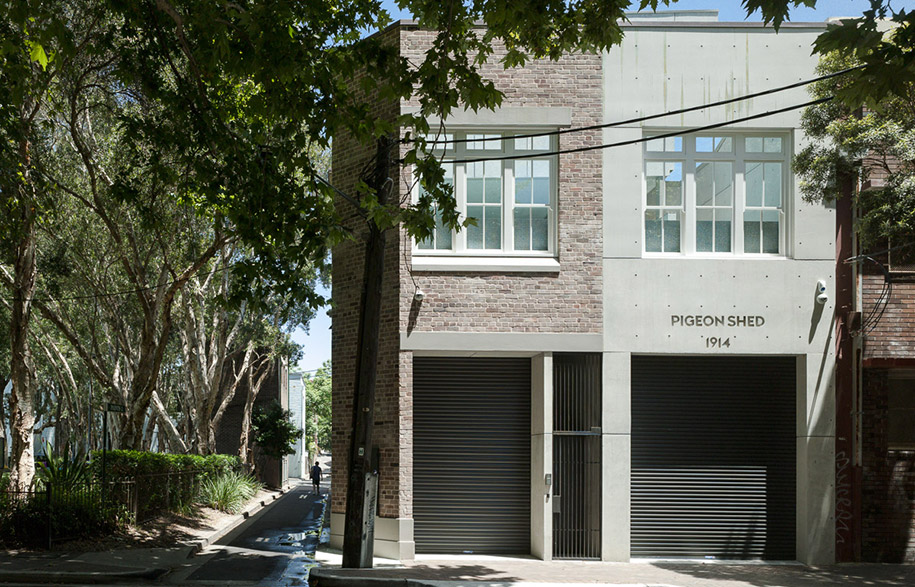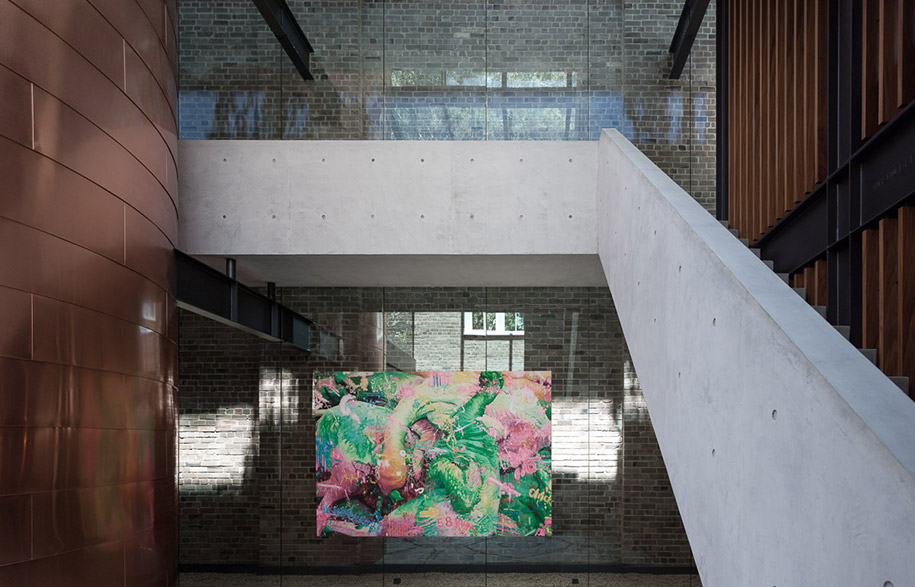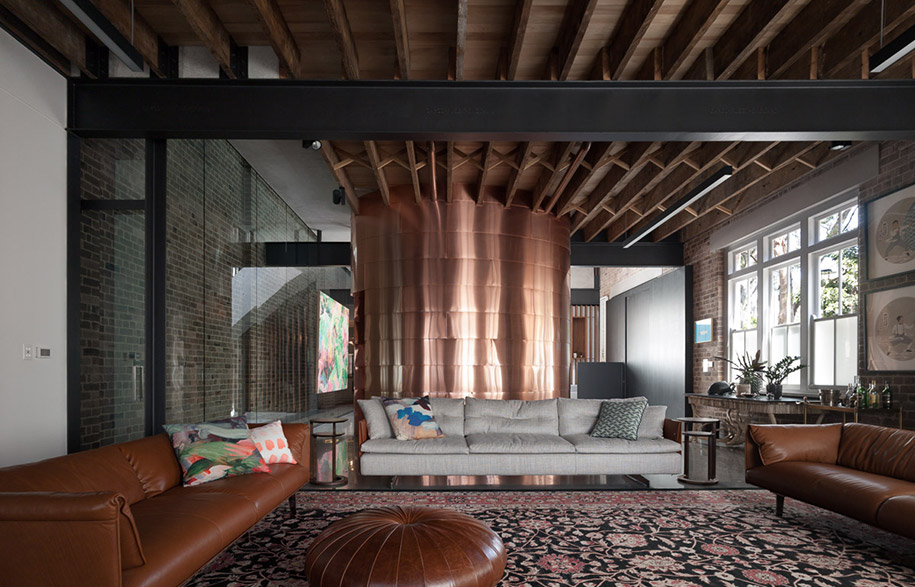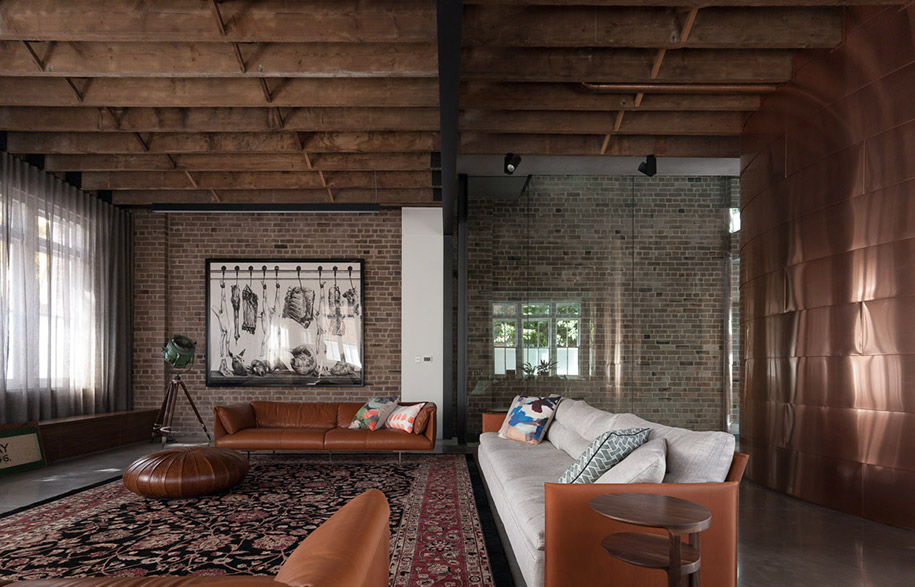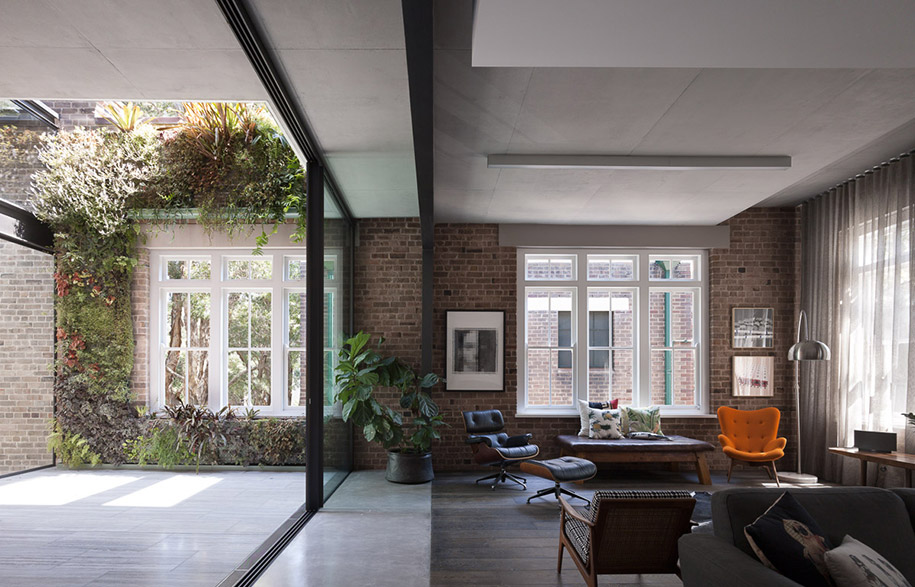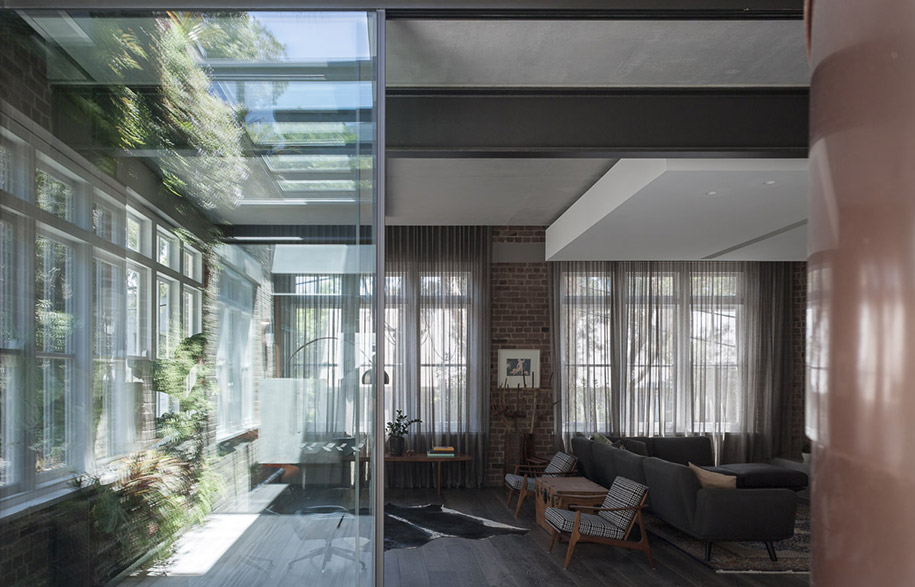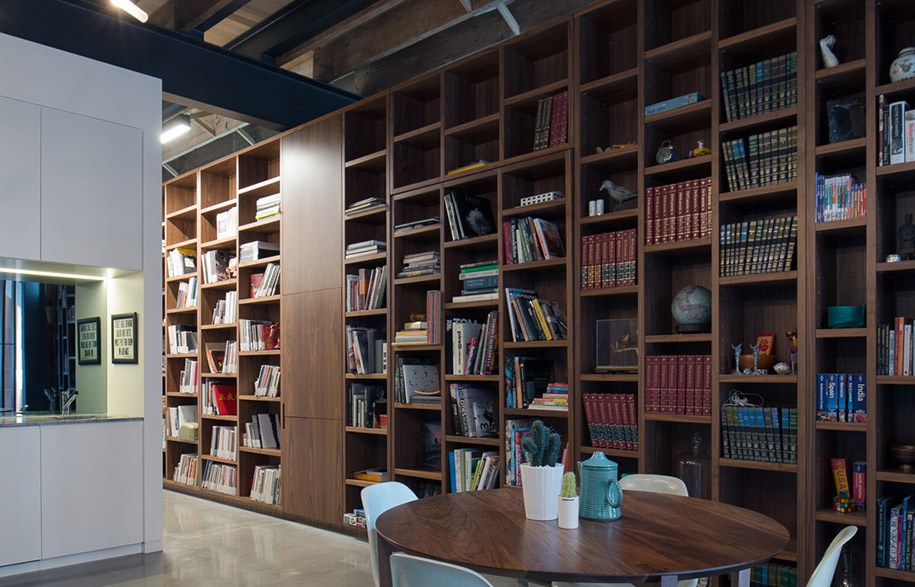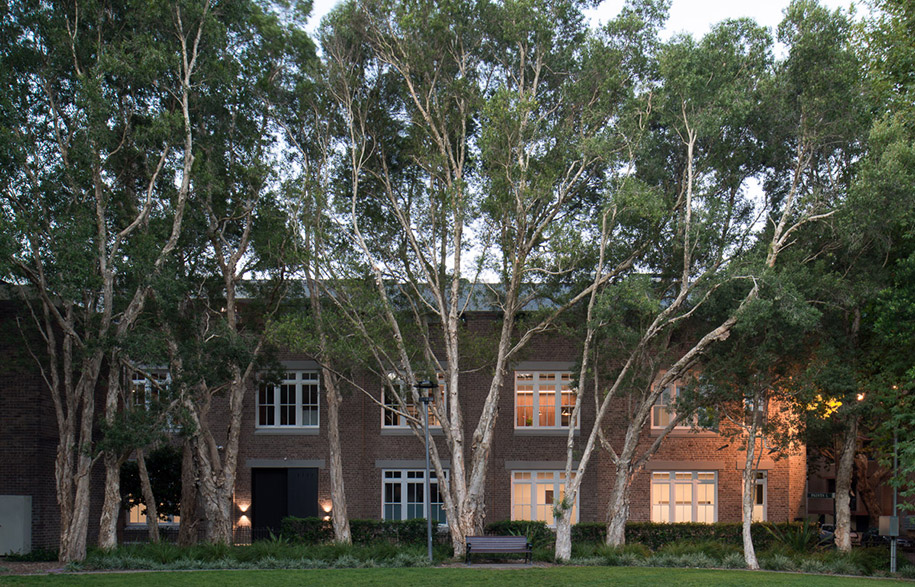 Tags: Home Architecture, House Architecture, Residential Architecture
---