In the midst of the dense bush land of the Otway national park southwest of Melbourne, a curious, sloping structure protrudes from the surrounding vegetation. Somewhat whimsical at first glance, upon closer inspection its seemingly rustic form reveals clever design and assembly, as well as a sensitive and frugal approach to natural resources.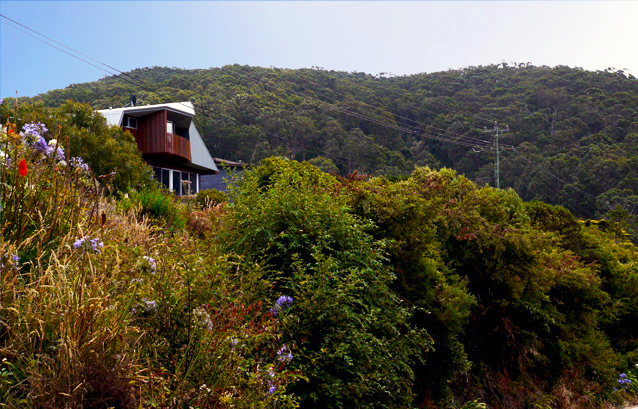 Young firm Dale Cohen Architects was commissioned to create, as Cohen states, "a modest, sustainable retreat that was flexible to accommodate family and friends while offering an intimate and elevated experience within its natural surround." To achieve this the team chose a faceted and cantilevered roof and wall forms to respond to the challenge of controlling the east/west sun on the main view axes and sheltering the internal – external interface spaces.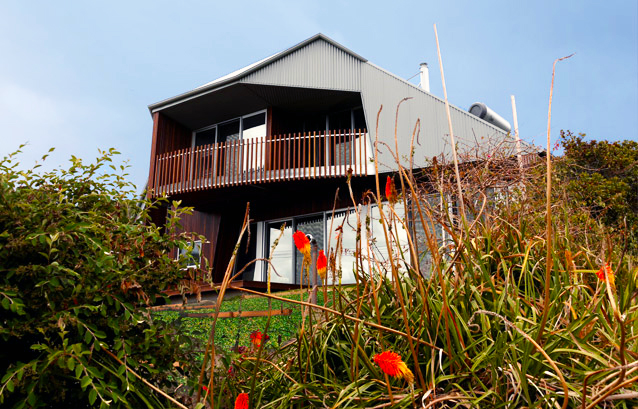 Beyond resolution of light penetration and passive heating, the form also softens the building's profile and anchors it to its landscape, minimizing its contrast to the surrounding natural forms.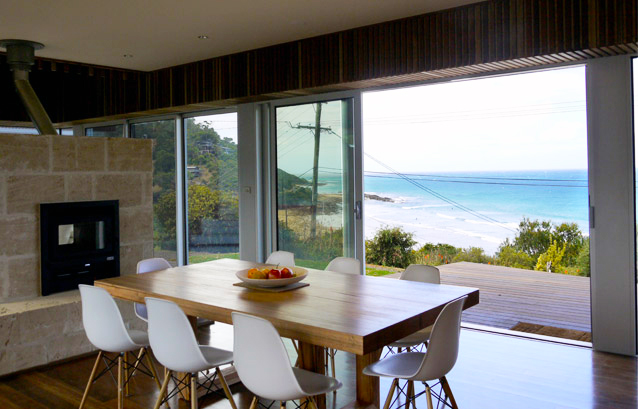 Internally, the prominent north end void connecting the master bedroom to the living room, layered in timber battens, allows a continuum of space and form and reinforces the commonality of living in the home. Compact private spaces opening onto more expansive common areas, coupled with a warm palette of spotted gum surfaces, sustains the sense of a home that strives to occupy only the space it needs and maintain a common thread with its natural environment.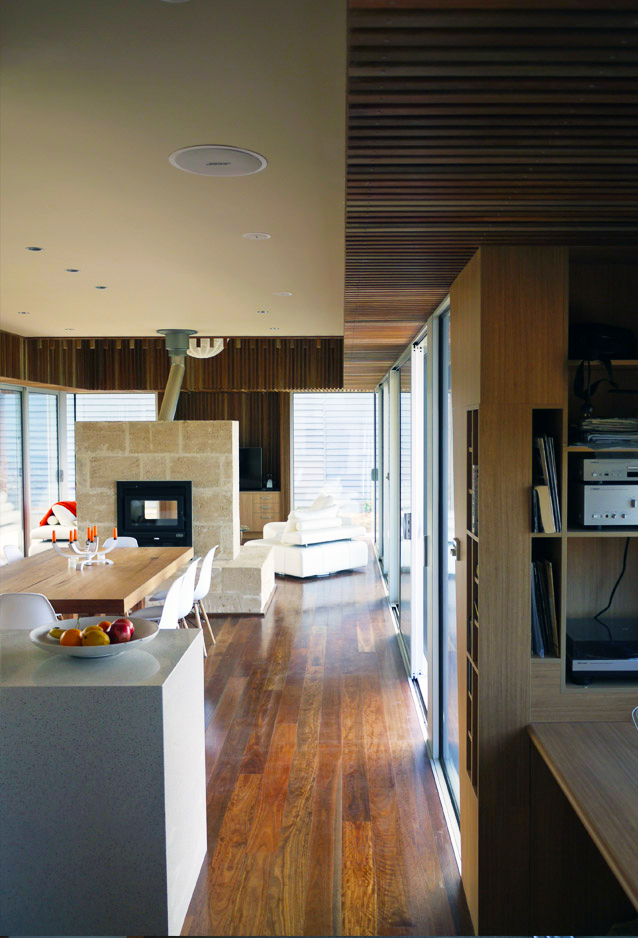 A series of considered and effective design elements combine practical solutions with aesthetic merit, chiefly the timber battening which flows horizontally between interior bulkheads and external eaves and walls, not only balancing the acoustic resonance of glass viewing surfaces but creating delicate compositions and mimicking the adjacent hinterland. Also noteworthy are the faceted rooflines and soffits that wrap to horizontal lines at the window heads, maximize contrast with and appreciation of the sloping topography.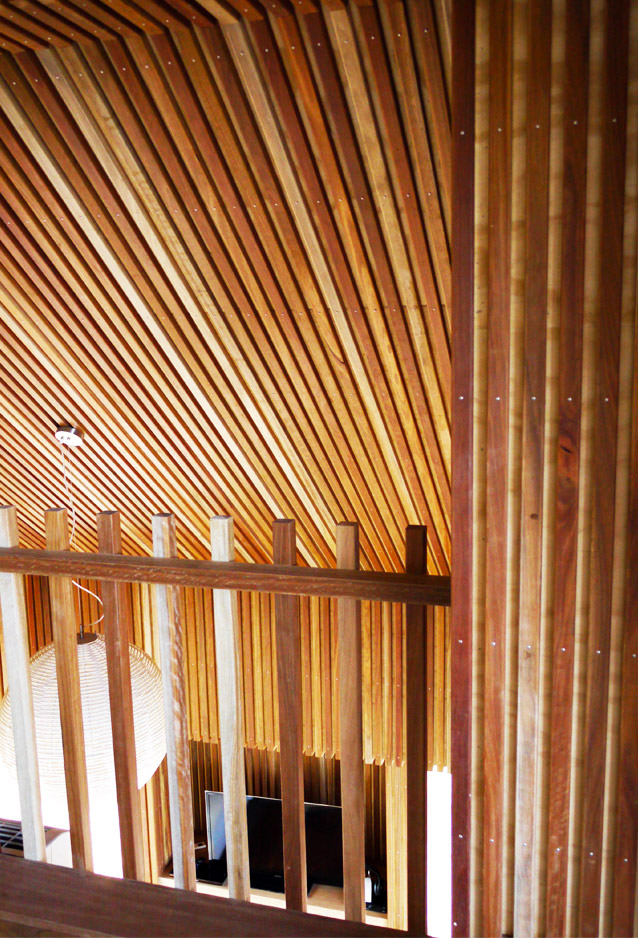 The project also exemplifies a variety of ecologically sustainable development principles: perhaps most importantly in the scale of the build and choice of materials, but also in the care taken to minimise the necessity for external energy and water.
Dale Cohen Architects
dalecohenarchitects.com.au
Tags: Home Architecture, House Architecture, Residential Architecture
---