I would ask people I would meet in Tasmania about Satellite Island, I became rather obsessed with it and would subconsciously weave the island into all of my conversations, 'Have you heard of Satellite Island?…' It seemed like a mythical place which no one could tell me much about or who it belonged to. I was staying at the back of a woman's house in Battery Point, in her stables actually. It was March, so the weather was crisp, with big blue skies and fluffy clouds and I remember the roses were blooming everywhere in Battery Point. I hadn't met this kind hearted woman before, she was someone I had met through a good friend and for whatever reason she just wanted to help me out and offered me a place to stay while I was in Tasmania.
Each day I would leave in search of shacks and her small converted stables were so lovely to come back to, after all these crazy shack searching experiences. In the evenings I would be on the laptop planning – who else could I follow up, looking at maps, emailing people to find the next shelter to photograph. The whole time I was trying to figure out how on earth I was going to find a contact for Satellite Island. Some locals had heard of it and others had no idea. I get very emotional thinking about what happened next.
Late one evening I was feeling a bit down, it had been a few weeks which I had been away from home in Tasmania. My laptop went 'boom' and I received an email saying, "Hi Kara, My name is Kate and I follow you on instagram and I can see that you are in Tasmania. We have a private island called Satellite Island and I'd love to invite you over for a few days – " I stared at the email, absorbing each word and then immediately burst into tears. I couldn't believe this woman had found me and not the other way around. It was such a fateful moment. I quickly wrote back to her with a big YES and a flurry of words.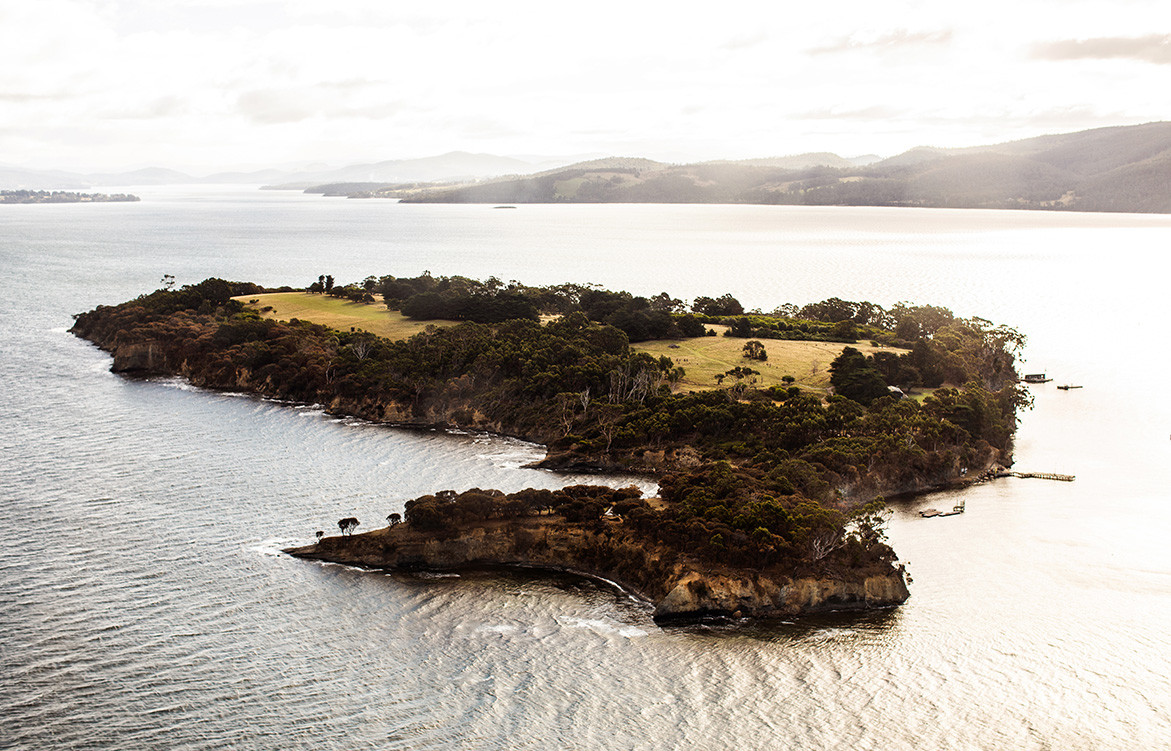 The next week I excitedly drove my little hire car down to Kettering and caught the barge over to Bruny Island, not knowing exactly what to expect. I met Richard, the Island keeper on the shores of Bruny near the pub, and then Kate and her mum. We all went over the D'Entrecasteaux channel in the work boat, and that is where I spent the next three nights …. on Satellite Island. I felt so overwhelmed by the trust which Kate had in me. We connected instantly over our love for the wilderness and nature. We spent the first night getting to know each other in a raucous of laughter and stories and wine, then the next day Kate and her mum left, just like that, off into the distance on the workboat to catch a flight. I found myself alone. Just me on the island, with no reception.
That's where the chapter 'Rock Shelf' in Shelter began …. All of a sudden I was alone. Completely alone on this island and it was wild…
The island itself is small, but larger than what you might think. There is one main house named the 'Summer house' and also another called the 'Boathouse', which is where you can sleep above the water. No shops to duck into for supplies or any other distractions. Though the island itself is very self sufficient. Early each evening I would collect mussels, dive for abalone and shuck oysters from the ancient rock shelf which circles the remote island. It was wonderful being able to collect what you needed, while observing the natural beauty of the coastal landscape. A primal routine. I would spend the days exploring and photographing the rock shelf and watching the tide come in and out, bringing with it beautiful sea treasure in the form seaweed, kelp and shells.
I didn't really sleep the whole time I was there. The weather conditions would change so dramatically, so I was constantly on alert, waiting to see what would reveal itself to me. From sunrise through to sunset and beyond, I didn't want to miss a thing. Because the island is so close to Antarctica you receive what feels like seven seasons in one day. One moment perfect blue skies and sunshine, then a moment later it would be raining. Fronts would move in and then blow away immediately. Very wild. I was constantly shooting, as the same scene would completely change within minutes. Even when I was lying in bed in the boathouse watching the stars at night, I didn't want to shut my eyes because there was still beauty everywhere. Beauty in the sound of the lapping water underneath the boathouse, watching the shooting stars in the southern nights sky, and even the sound of squabbling seabirds.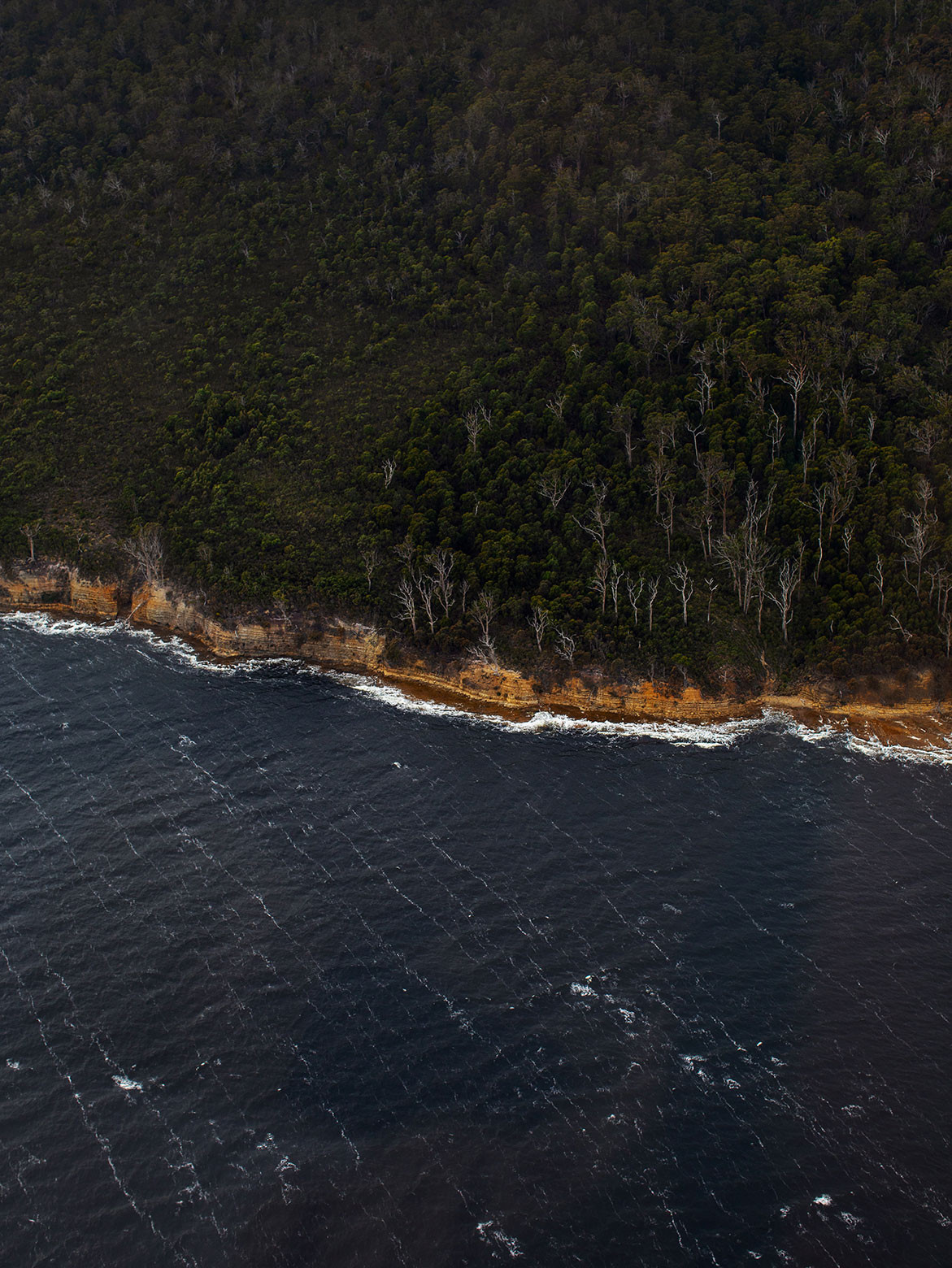 By dusk, as the days sun would drop and the night air started to fall, I would have a scene set up on the deck of the boathouse, with a roaring fire going. Once I had lost all the light for the day that's when I could settle in and relax. Still so overwhelmed by what I had experienced and seen. Most of my thoughts would wonder back to my family (my husband and my parents) and how much they would love visiting the island and how I hoped that one day we could all experience the magic of Satellite Island together.
I knew that I had found a very raw and sacred place and had shot some truly beautiful work for my book. But I also knew I would have to keep it a secret for over a year until the work was released in the book. It's difficult finding somewhere that you love so much and are so captivated to share, but you also know that it will be changed the moment you do.
Five years on, Satellite Island has definitely become a hot destination since those early days, and watching the world discover Satellite Island for themselves since then has been exhilarating to witness. I decided to return to Satellite Island last month and this time I did bring my family along with me. For Christmas I wrapped up two eagle feathers in brown paper and gave them to my parents as gifts, with a note that said 'Merry Christmas, we are going to the most special place on earth'. Going back after all this time was really emotional. It's hard to explain, though the island has a way of hypnotising you and getting into your veins.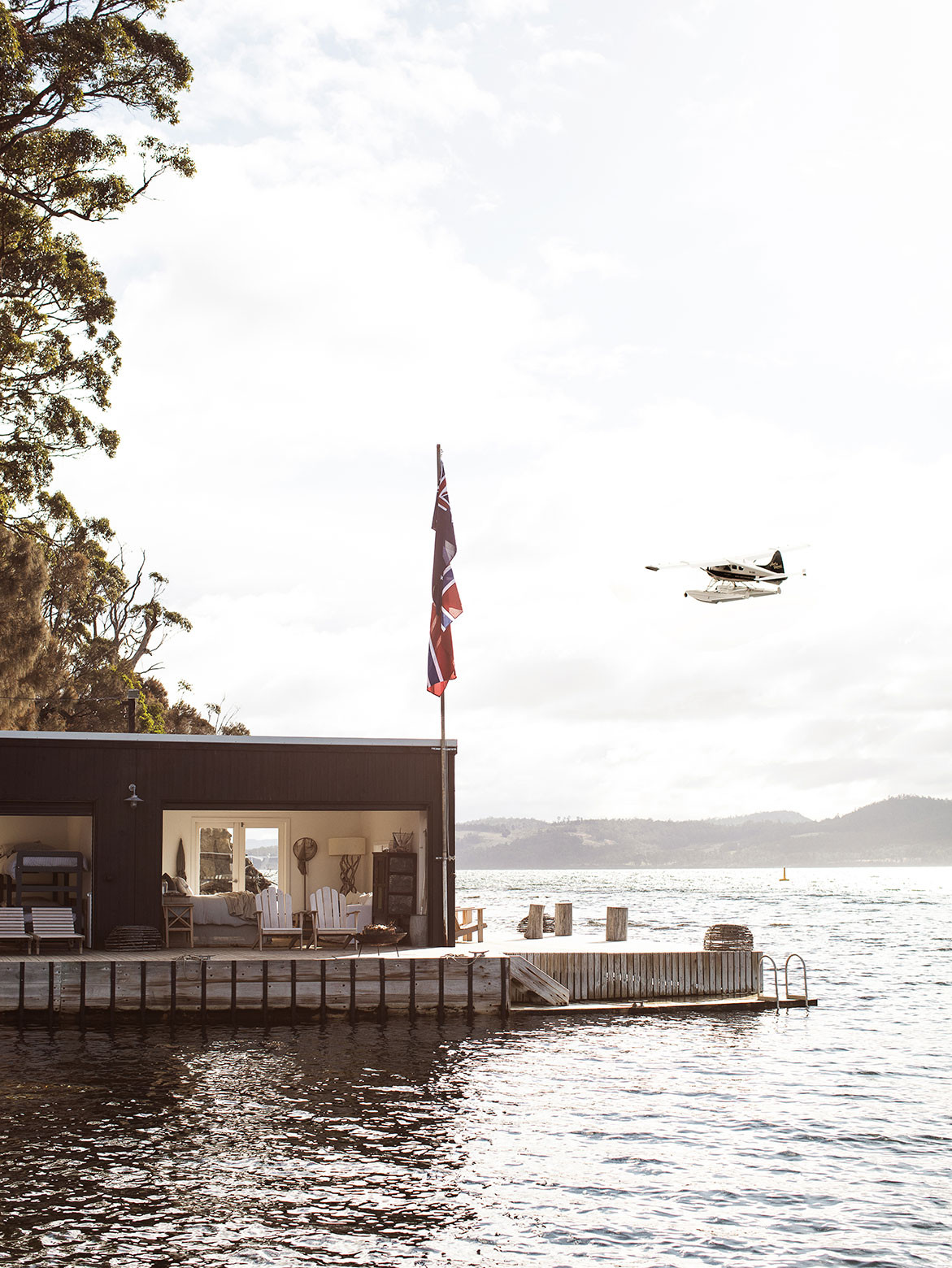 This time round I surprised my family with a seaplane trip from Hobart's waterfront to Satellite Island with Above and Beyond. It was such a thrilling and old school way to arrive and see the whale shaped island by air, sitting in the southern channel. The excitement of taking off and landing on the water was one of the best experiences. It really felt as though we were time travelling back to another era. Coming in by seaplane over the water and seeing the boathouse where I slept all those nights was like seeing an old familiar friend. An old friend who I shared all my secrets and worries with on those nights we spent alone. My fears that my book wouldn't be good enough, that my photographs would fall short, all those mad thoughts that run through your head when you are working on something you feel so passionate about and care so deeply for.
Even though many things have changed since then, for both the island and myself, the raw rugged beauty of the place still remains strong and so does my intense love for the island. The thing about visiting a natural haven like this is that once you let nature in, it has a way of reconnecting you to what's truly important and silencing what's not.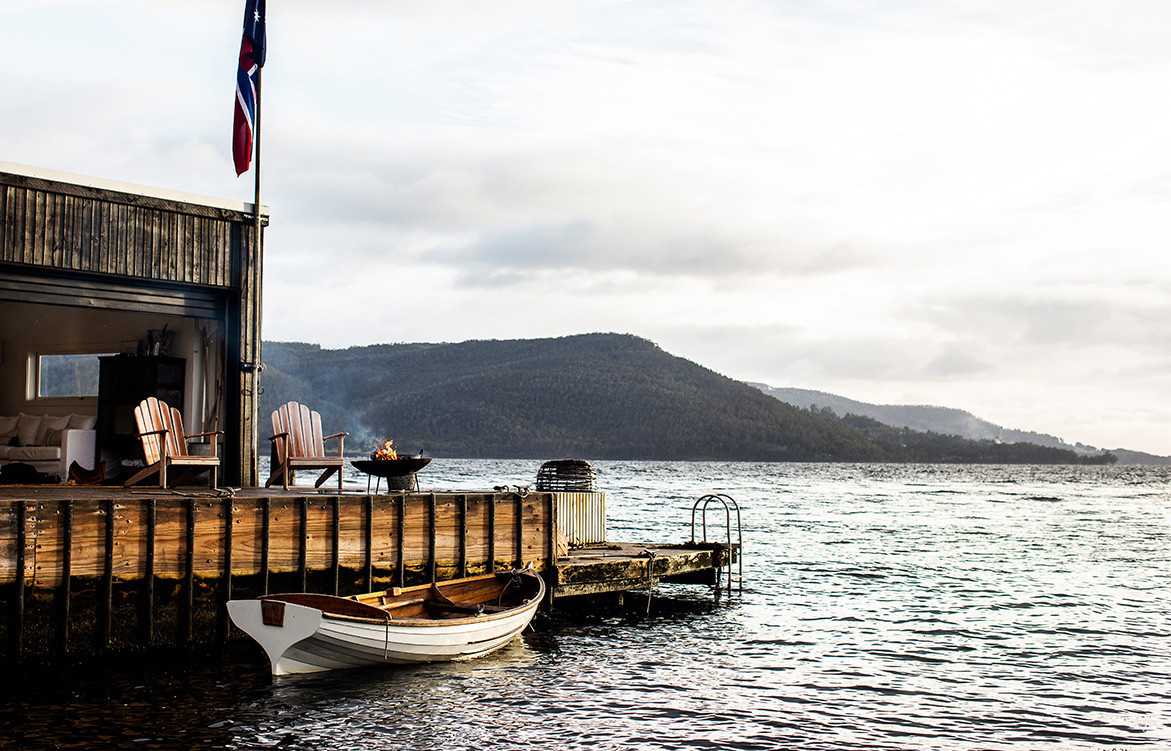 And just like before, the days would start and end with lighting a fire on the boathouse deck. And again I watched the stars in the nights sky from the bed of the boathouse and listened to the seabirds squabbling out at sea, not wanting to miss a single thing. We would explore the rock shelf in utter wonder. I loved seeing the expressions on my family's faces, the excitement of nature. Collecting oysters, picking up abalone shells and sea urchins which had come in on the tide. Being in awe of the seaweeds and mollusks. Having the time to appreciate the smallest details in nature and spend time together as a family, without the everyday distractions was one of the most precious gifts the island could ever give us. And then after three nights on the edge of the world, our time on the island came to a close and the seaplane came back to collect us and time travel us back to the present.
I truly hope you enjoyed this personal post. It's a special reminder of the kindness of strangers, and how their honest generosity can shape so much. I could never imagine how taking a leap of faith to go down a rabbit hole in Tasmania five years ago and receiving Kate's email would enable such a meaningful opportunity to spend time with my family.
Kara Rosenlund
kararosenlund.com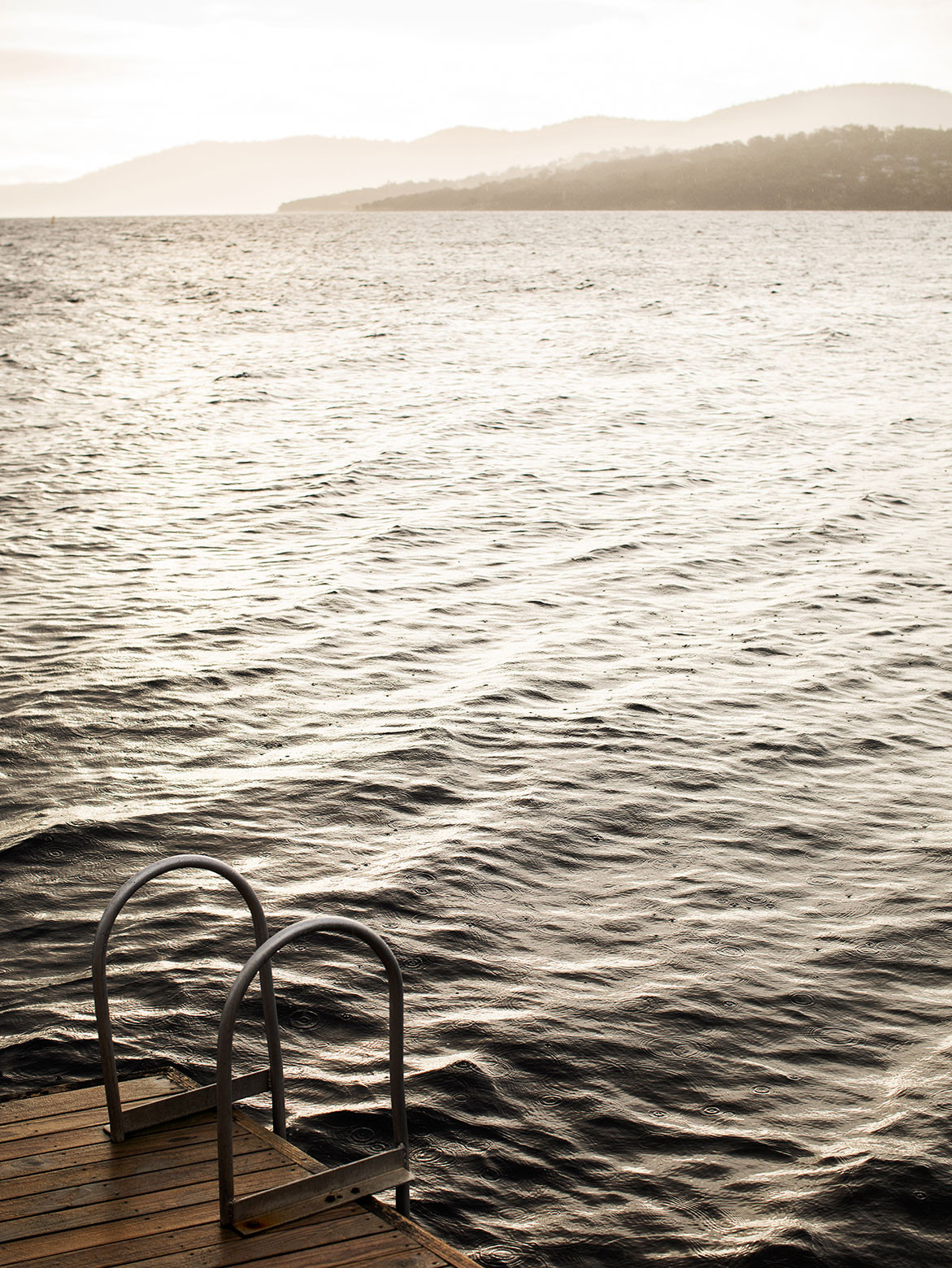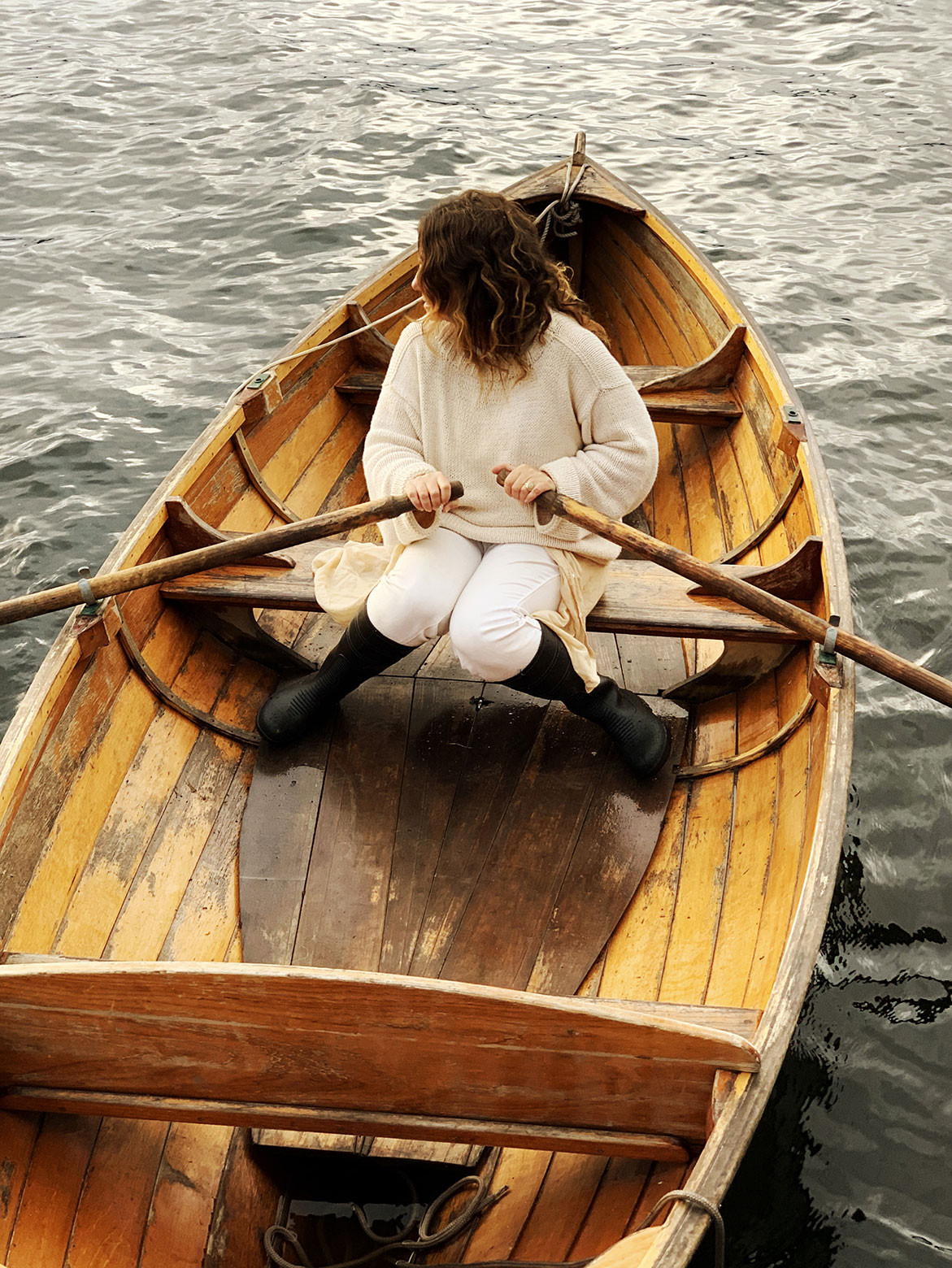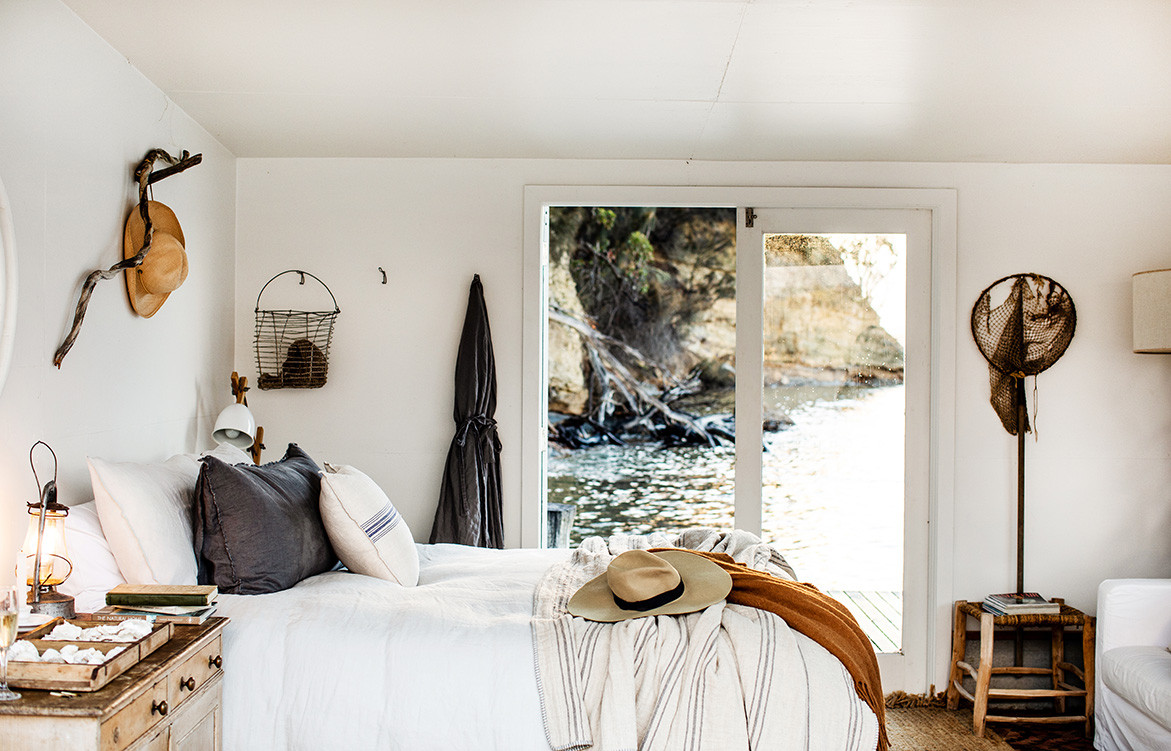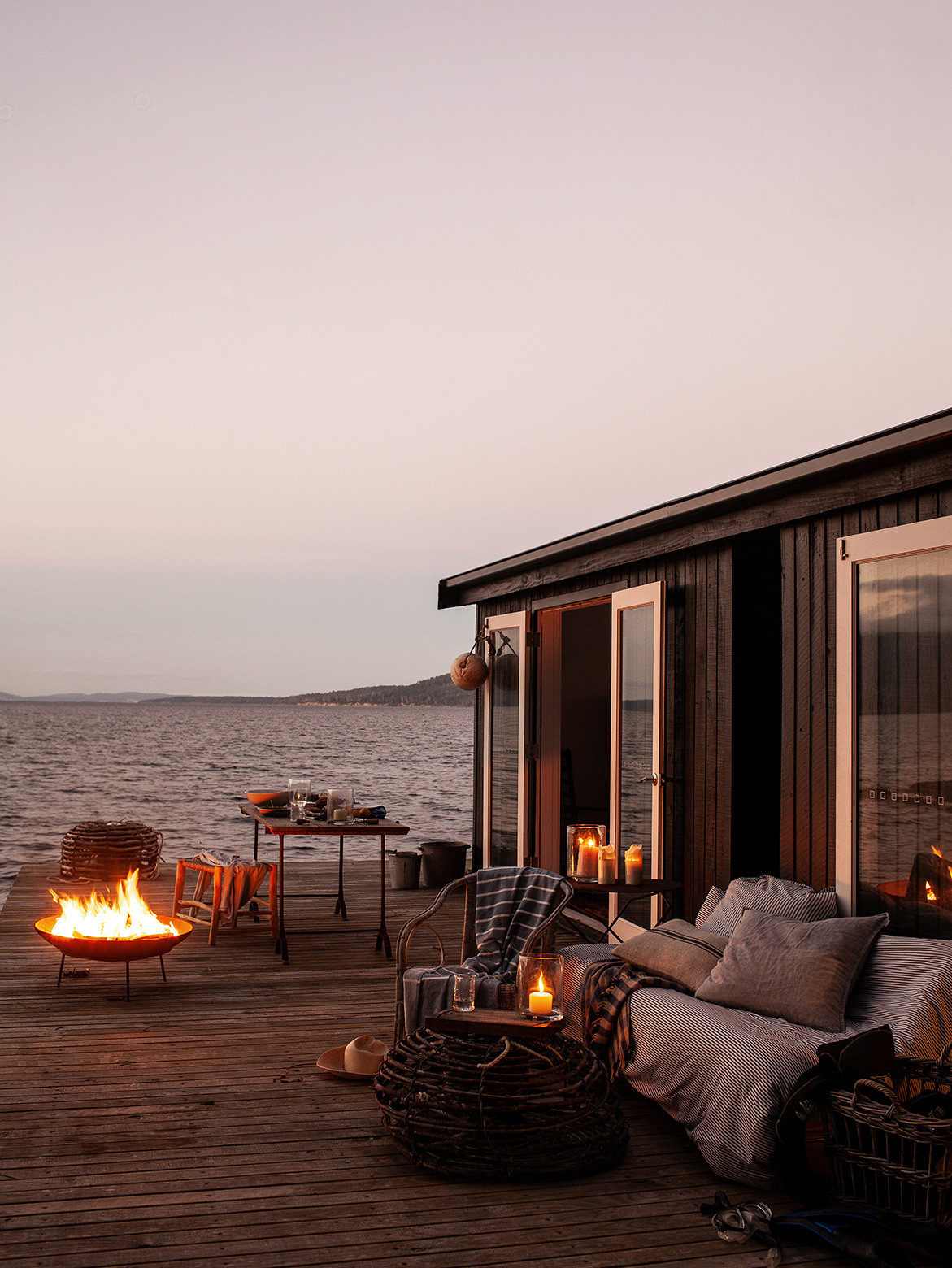 We think you might also like Lindis Lodge by Architecture Workshop
Tags: boathouse, kara rosenlund, life off grid, photography, Satelitte Island, tasmania, travel writing
---