A good bookstore is more than the sum of its books. It's an inviting hangout; a comfortable environment to linger; and an inspiring place to share and gain knowledge. Wanting to write a new chapter for UNSW Bookshop, the UNSW Development Team engaged SJB to transform the aging store into a dynamic retail space that encourages people to spend time in a setting that fosters ideas and discussion. "UNSW had a vision for the bookshop to be a beacon; the campus honeypot," says Monica Edwards, Senior Associate, SJB.
The existing bookshop was dark, hidden and uninviting, with a maze of densely packed bookshelves and overbearing fluorescent light. UNSW wanted to modernise the bookshop to optimise the display and sale of books, and to provide a space that fosters discussion, learning and growth. "We wanted to create a place that you could lose yourself in," says Adam Haddow, Director, SJB. "You don't always go in to a bookshop to buy something. You go in there and end up buying something."
The design team looked to memorable bookshops around the world and considered what captured their imagination. "We concluded that our favourite spaces were ones with tall bookshelves lining the walls and low-level display in between, providing space to breathe, to enjoy lingering and exploration," says Monica.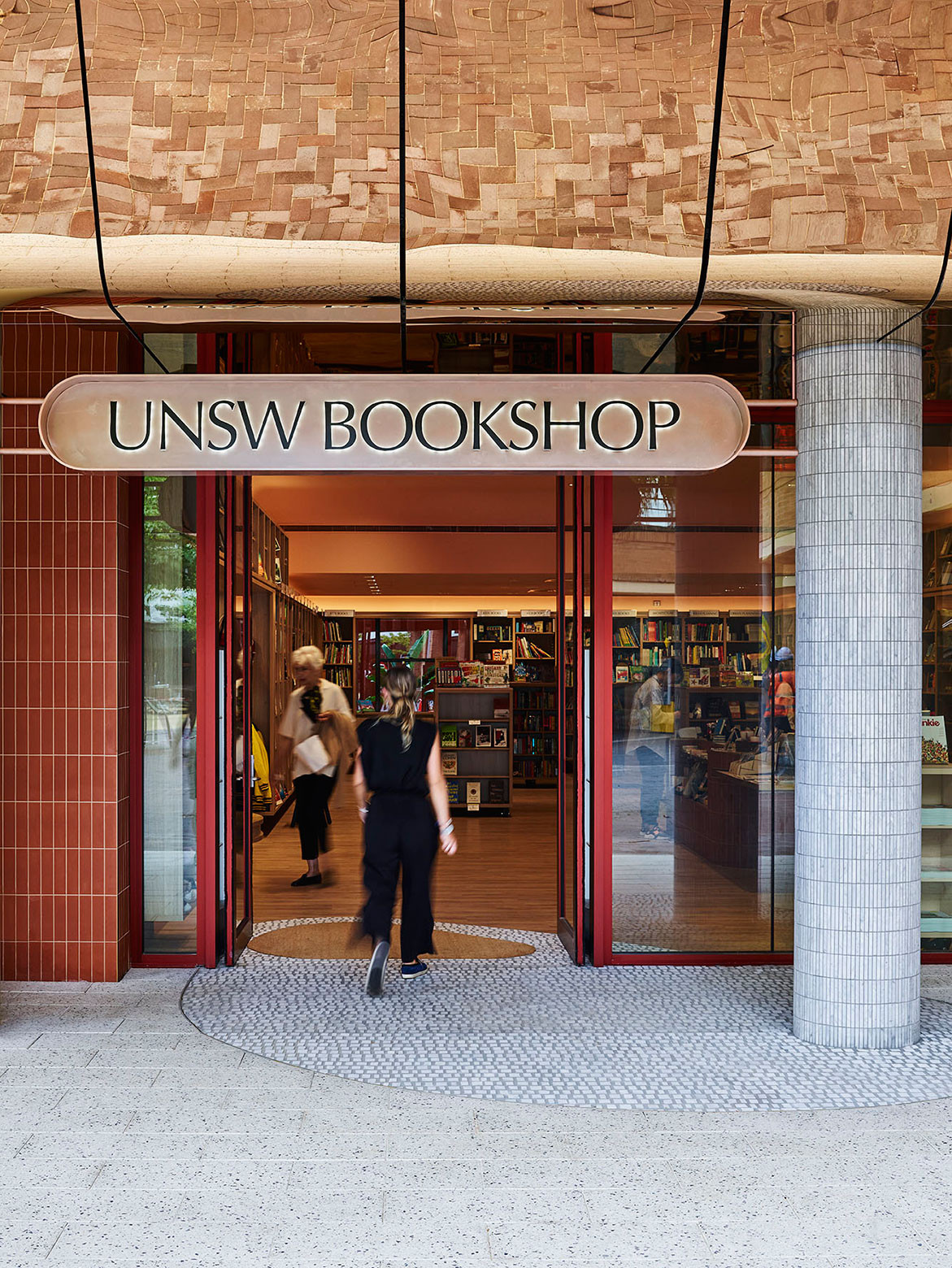 The bookshop activates a formerly underutilised courtyard with the storefront, coffee servery and outdoor seating, and a mirror-finished stainless-steel awning that serves as a beacon and draws people in. The interior is divided into three distinct rooms, including a café, that are lined with bookshelves, evoking the familiarity of classic bookstores and keeping sightlines open for the retail space. An open central zone can be used for events and book launches, and built-in benches and lounge chairs around the edges of the rooms provide cosier nooks for small groups or individuals.
Natural materials and earthy colours also feel familiar and comfortable, as well as hiding wear and tear and encouraging light and reflection in the south-facing space. Timber joinery and flooring references the archetypal bookstore, and terracotta tiles clad joinery and define transitions between rooms. Exposed walls and ceilings are painted in a spectrum of pinks, with lighter tints in the entry and café, and darker shades in the reading room to create a sense of warmth and comfort to encourage people to linger.
Transforming UNSW Bookshop has also transformed the way people use it. "I am surprised and elated by how inventive people are with the space, exploring myriad of different ways to create a dynamic retail experience and event venue," says Monica.
SJB 
sjb.com.au
Photography by Anson Smart
Dissection Information
No. 18 Chair from Thonet Darlinghurst
Lambert & Files Laurent light from Living Edge
Arper Sled chair from Stylecraft
Stirrup table from Koskela
Marble tiles from Bisanna Tiles
Terracotta tiles from Academy Tiles
Porcelain tiles from Surface Gallery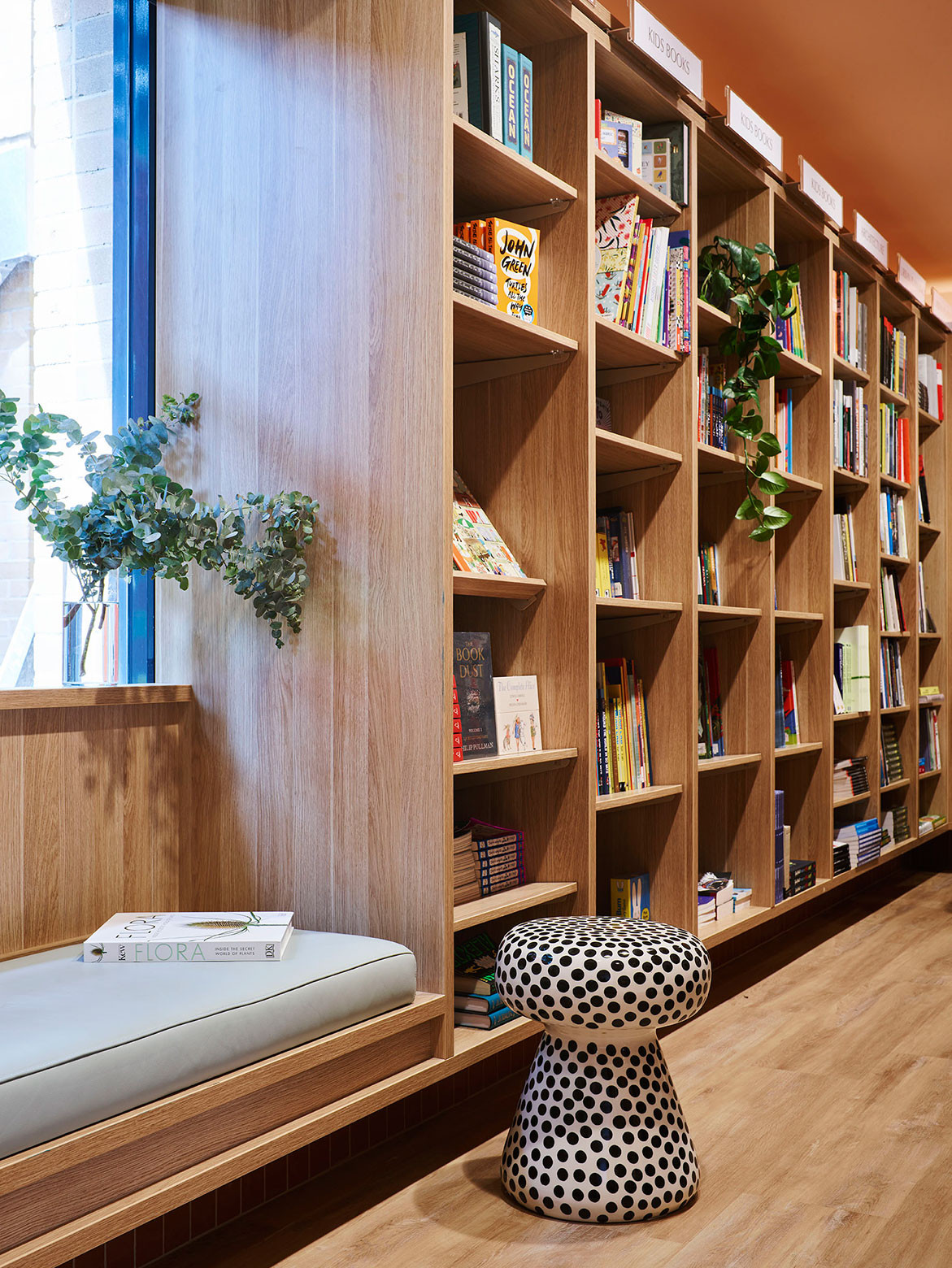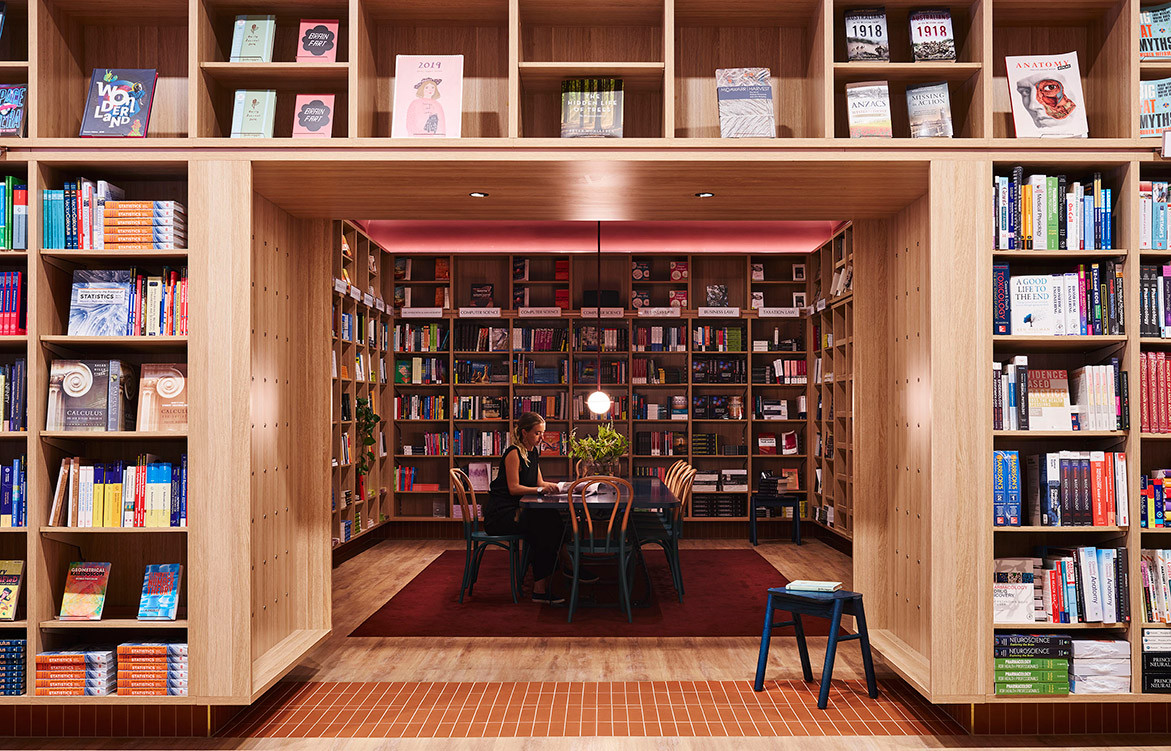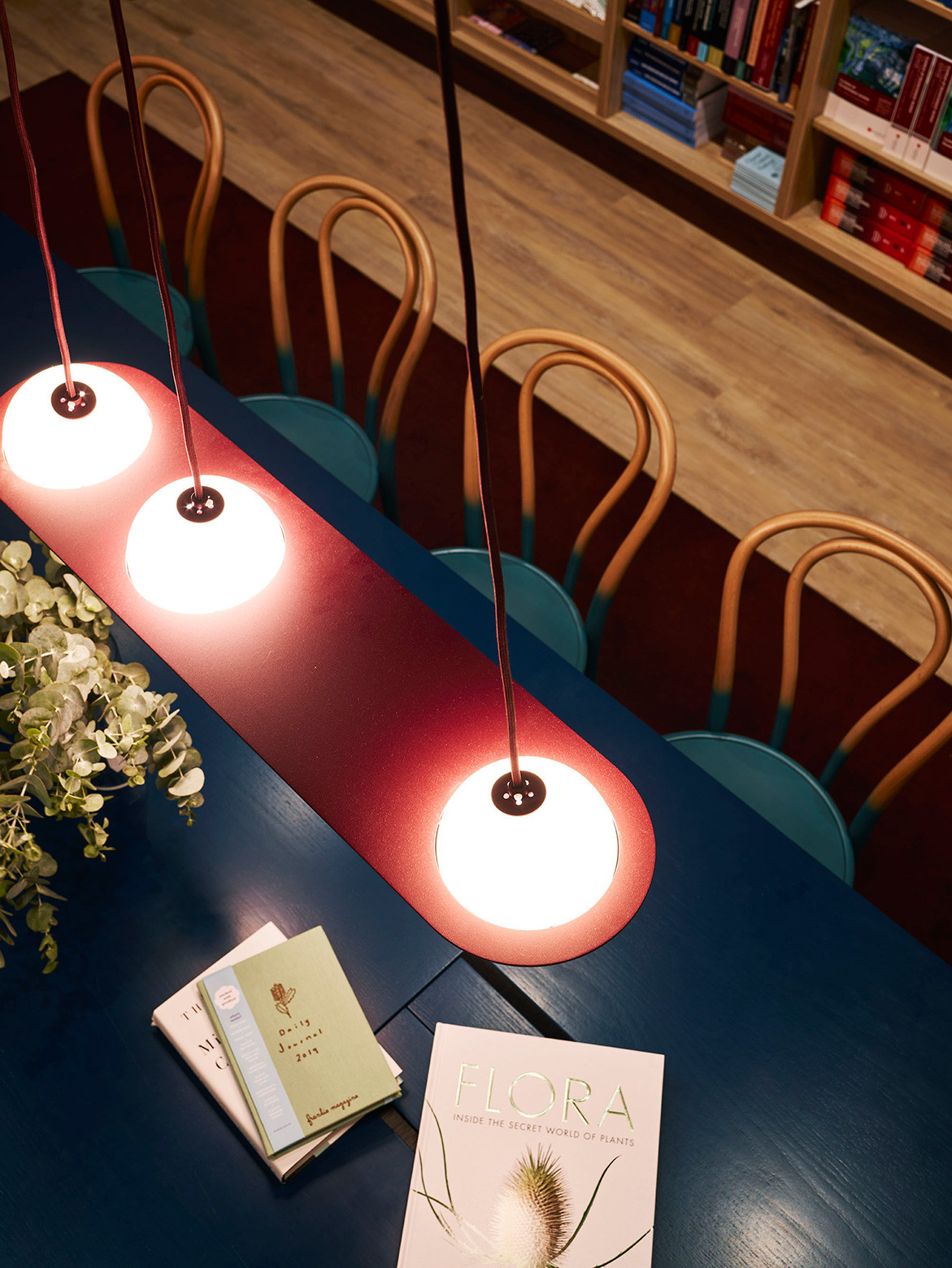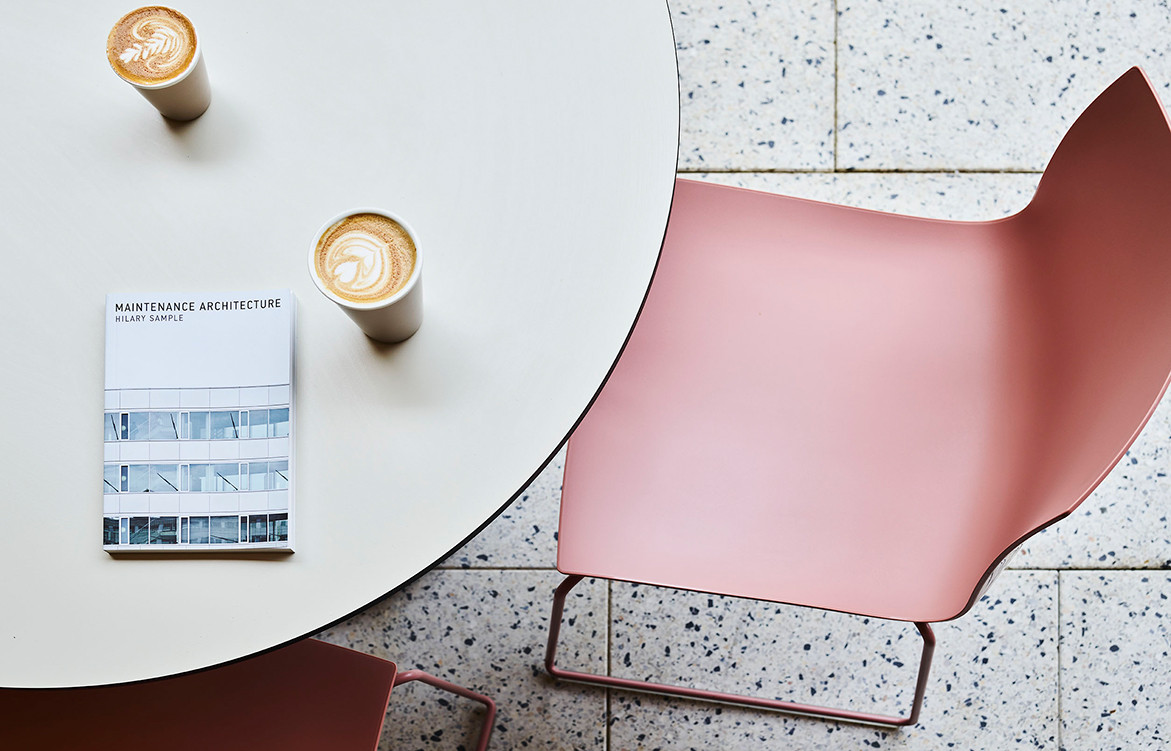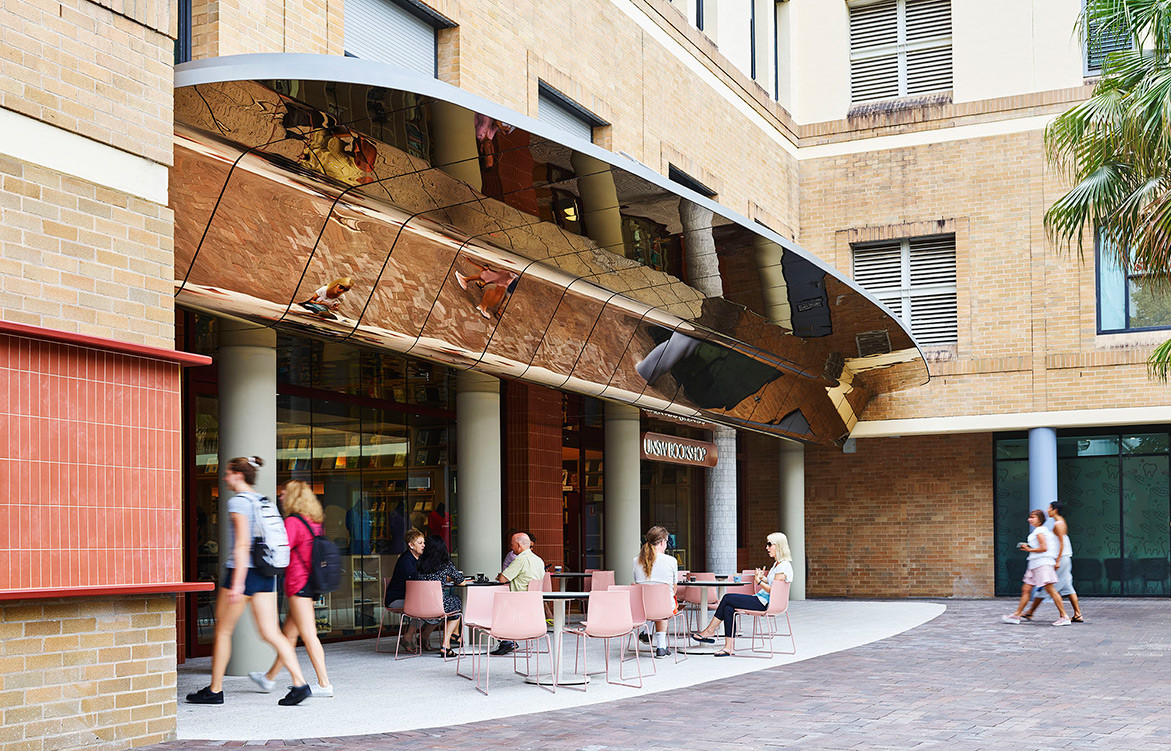 We think you might also like The Architect's Bookshop by SJB
---