Two huge lemon-scented gumtrees dominate the site of this Melbourne home, creating a salient natural feature around which the house is designed. Engrossing windows in the living room invite in the northern winter sun to cast playful shadows through the outdoor foliage over the interior spaces.
The entire first floor seemingly hovers, cantilevered above the lower living spaces in a mix of timber cladding that draws from the rich native landscape. The internal material palette combines concrete, steel, timber and brick, all chosen for their hardiness and ability to store energy and regulate temperature.
An acute awareness of the home's energy efficiency permeates the design. Concrete slabs which hold up the first storey use in-slab hydronic heating to regulate the temperature and provide an incredible noise barrier between the living and children's bedrooms. Solar panels operate a heat pump which can be reversed in summer and entirely eliminate the need for air-conditioning.
Salvaged and recycled materials extend throughout the house, echoing the house's concern for sustainability. Old paving bricks have been reused to create beautifully aged new walls while Oregon rafter was also recrafted into a feature wall support for the upper storey. Recycled Blackbutt timber is incorporated in the ceiling beams, bathrooms, tv cabinets, kitchen, BBQ as well as the ceiling beams as a resourceful accent of earthy texture.
Read the bathroom feature in Habitus #36, the Nourish issue, out now.
In the print story, on page 105 of Habitus #36, we incorrectly attributed tenfiftyfive's telephone number. Our sincere apologies to the team. You can reach them on 03 9572 4454 or on 0431 731 939
tenfiftyfive
tenfiftyfive.com.au
Words by Ella McDougall
Photography by Christine Francis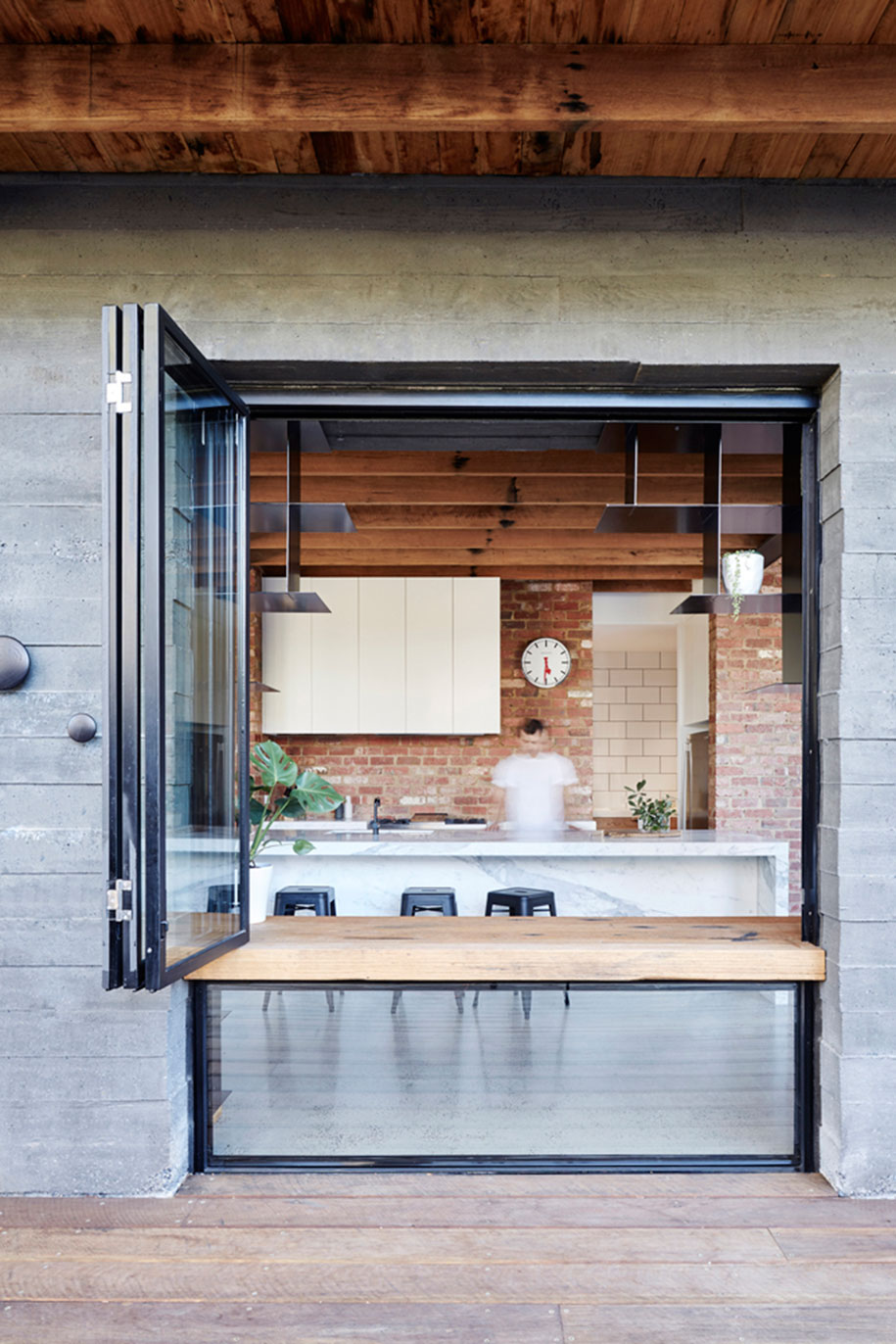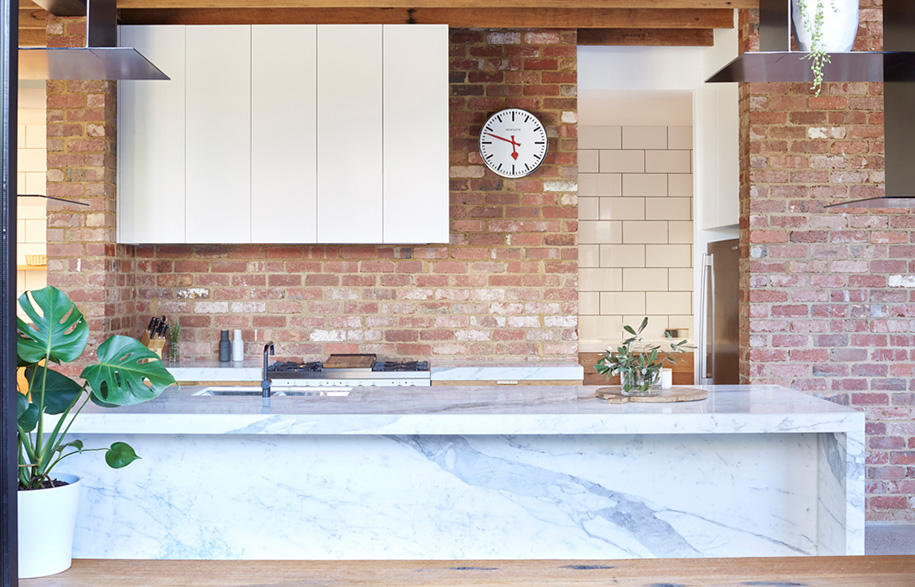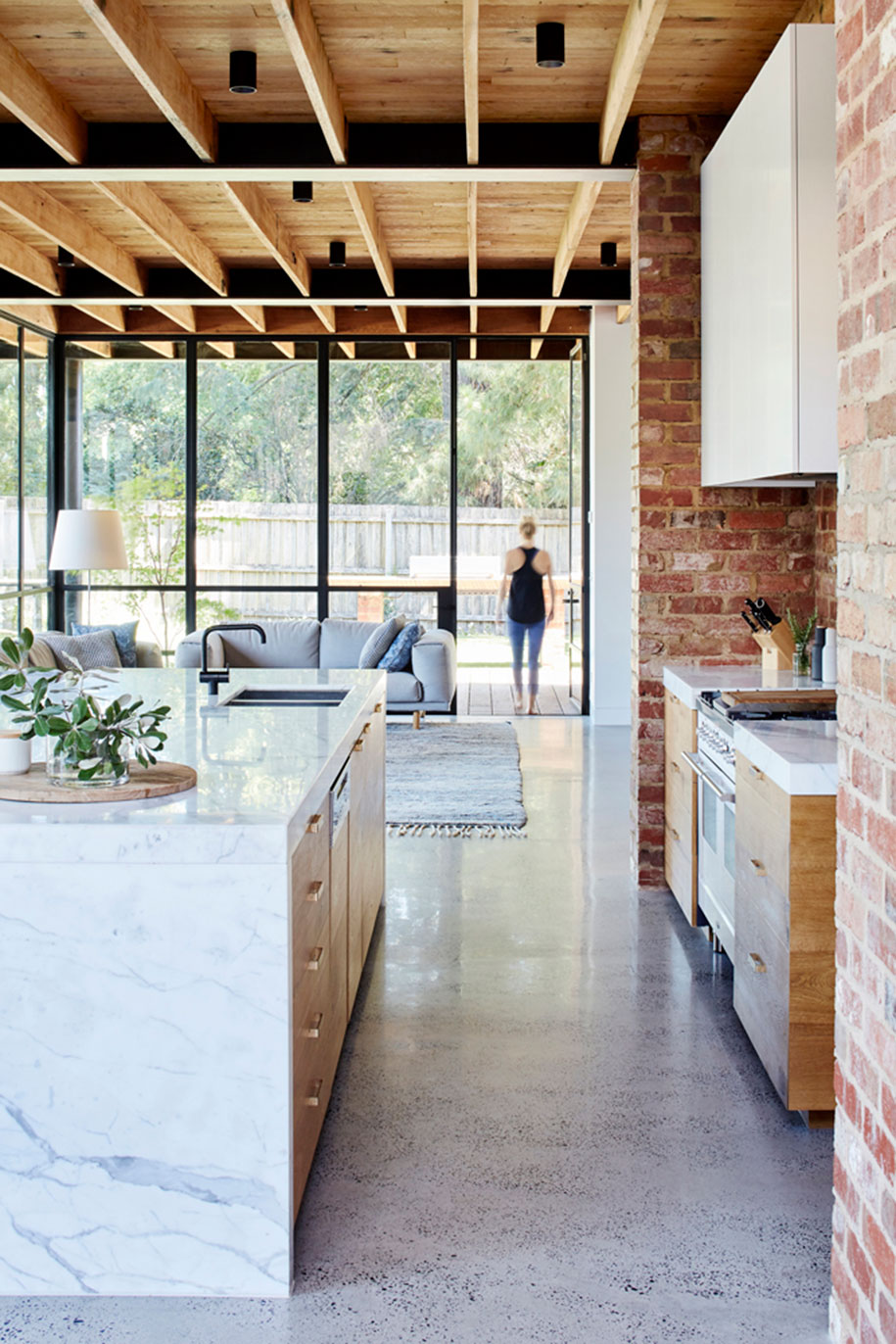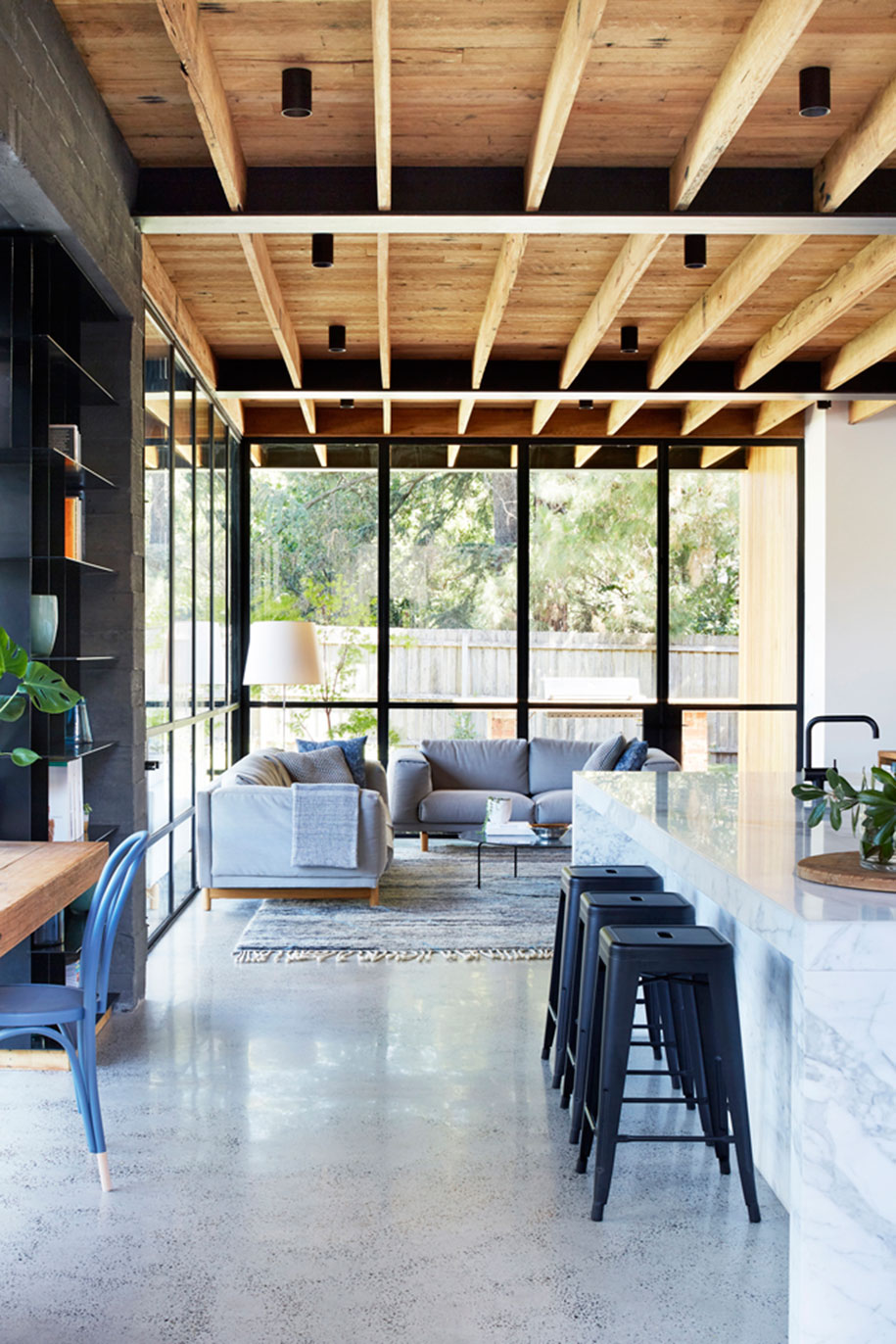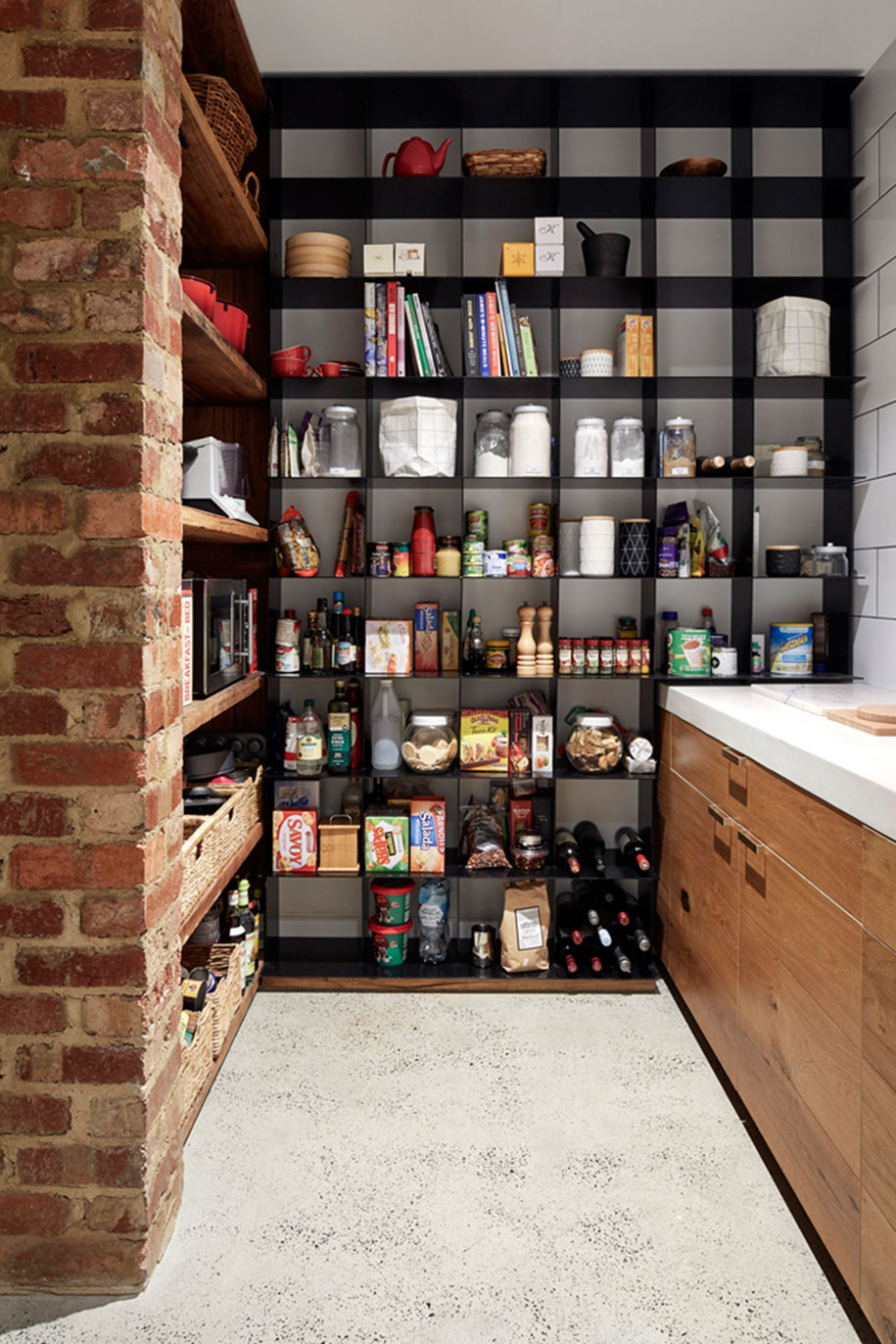 Tags: Home Architecture, House Architecture, Residential Architecture
---