Good architecture may be a dwelling that is visually pleasing to the eye. But perhaps great architecture is one that not only utilises its surroundings, but celebrates them. Planchonella House in Far North Queensland is the creation of Jesse Bennett architect that seamlessly weaves itself into its tropical setting thanks to the creators' sense of simplistic design.
The firm's chosen philosophy is to create a series of joyful spaces that inspire – a notion that they have followed in the creation of the dwelling that enriches the heritage rainforest in which it sits. The Cairns property itself (the home of architect Jesse Bennett and his wife interior designer Anne-Marie Campagnolo) embraces all that is simple, honest and raw in both design and chosen materials, which largely involve glass and concrete.
The three bedroom, two bathroom home took three months to design, and was built over a period of three years. Sitting high on a ridge, the house is curvaceous at the very least – with fluid lines of concrete blending the site into the backdrop. The key to the genius of the house is not only its ability to blend in well with nature, but emulate it. The house has large, curved wings that float amongst the foliage, and a flat roof that acts as a canopy. The planted roof also helps the home (and its dwellers) to deal with the surrounding heat of the subtropics.
Understanding that the view of the natural beauty of the rainforest was paramount, the architects have crafted a home with minimal walls and columns and plenty of full-length windows, offerings unobstructed views of the landscape. The interior's streamlined design – from a wide wooden kitchen, to a statement lounge that follows the curve of the house, only seeks to enhance the lush green outside. The interiors similarly embrace the design ethos of the outside, which embraces irregular shapes and curves of all sizes – adding quirk and eliminating any possibility of a boring space.
As the majority of the abode is open-plan with few areas of separation, privacy has been created by the inclusion of a courtyard. Intended as the 'lungs' to the dwelling, the courtyard provides another opportunity for the house to connect itself to the rainforest, as well as a flat grassy space to spend time in the fresh air.
Planchonella House's striking yet practical design has been commended by industry experts around the nation, who have awarded Jesse Bennett Architects with a slew of accolades. These include the 2015 Houses Awards Australian House of the Year and the Far North Queensland Regional Architecture Awards' House of the Year.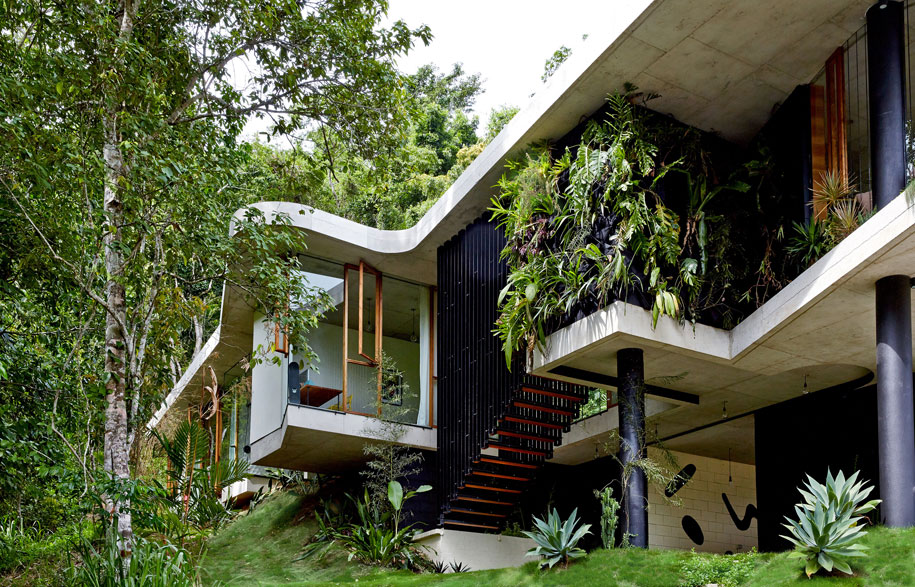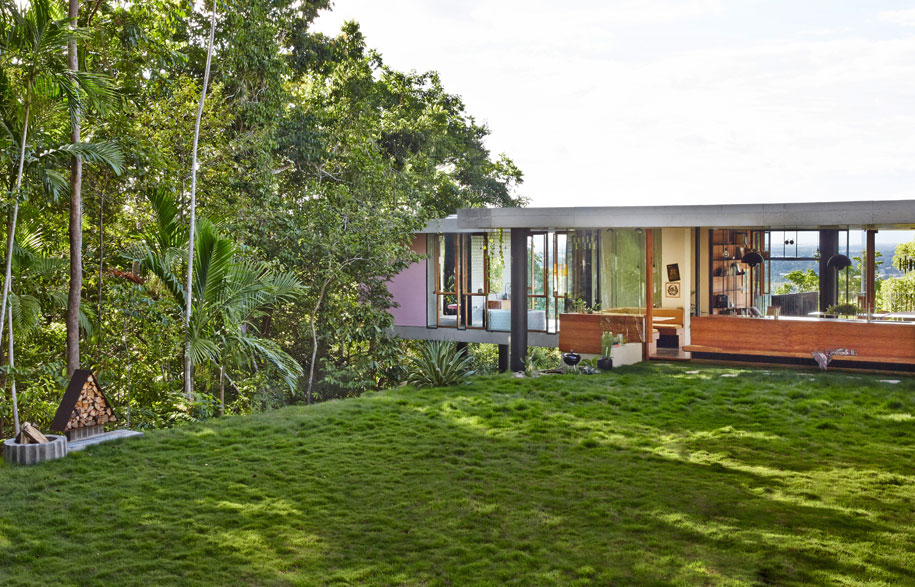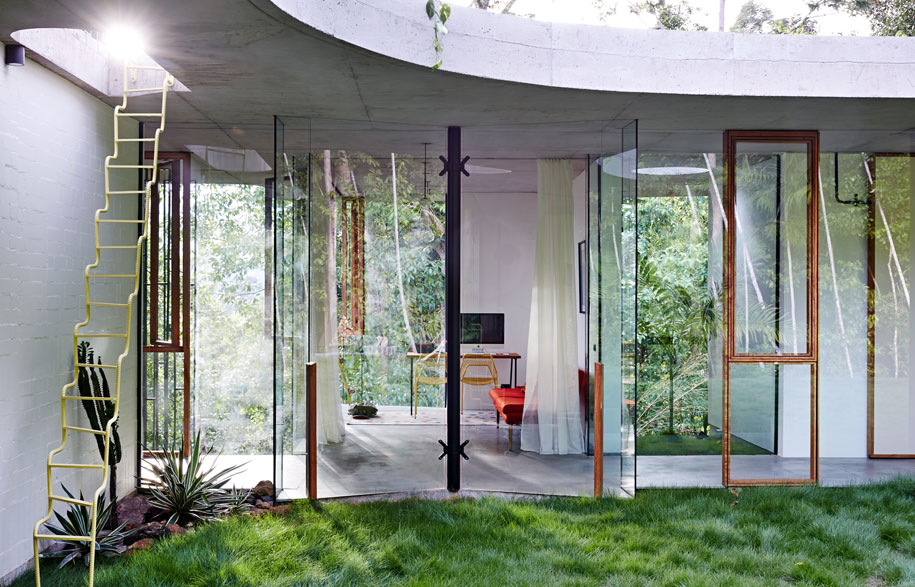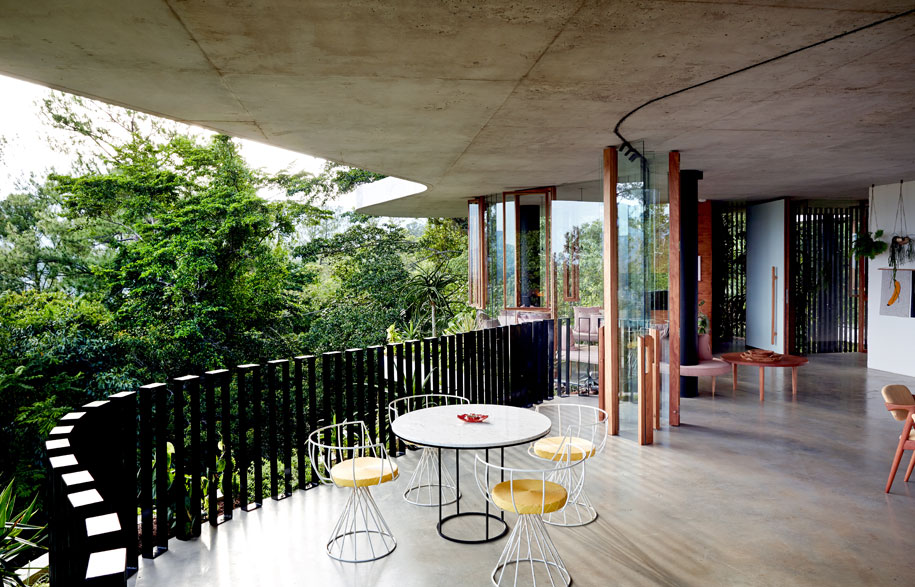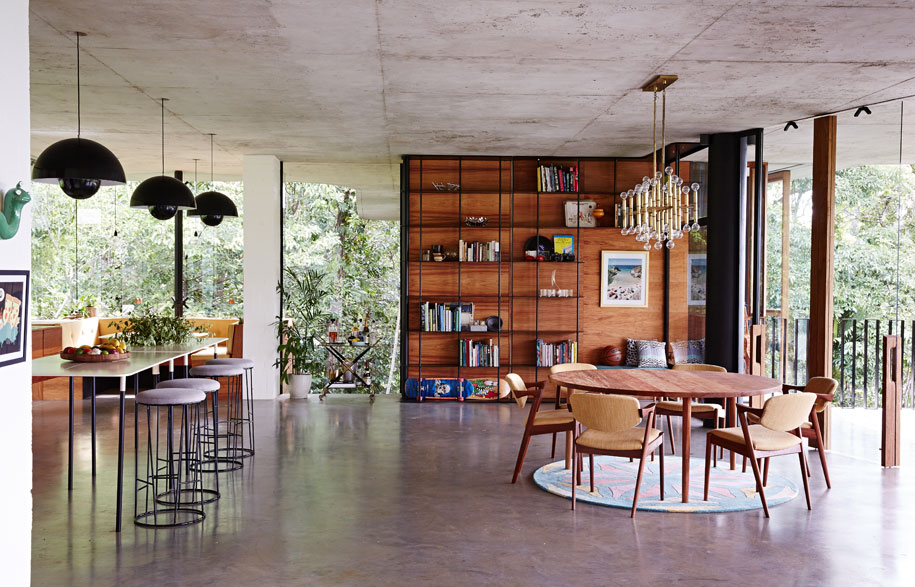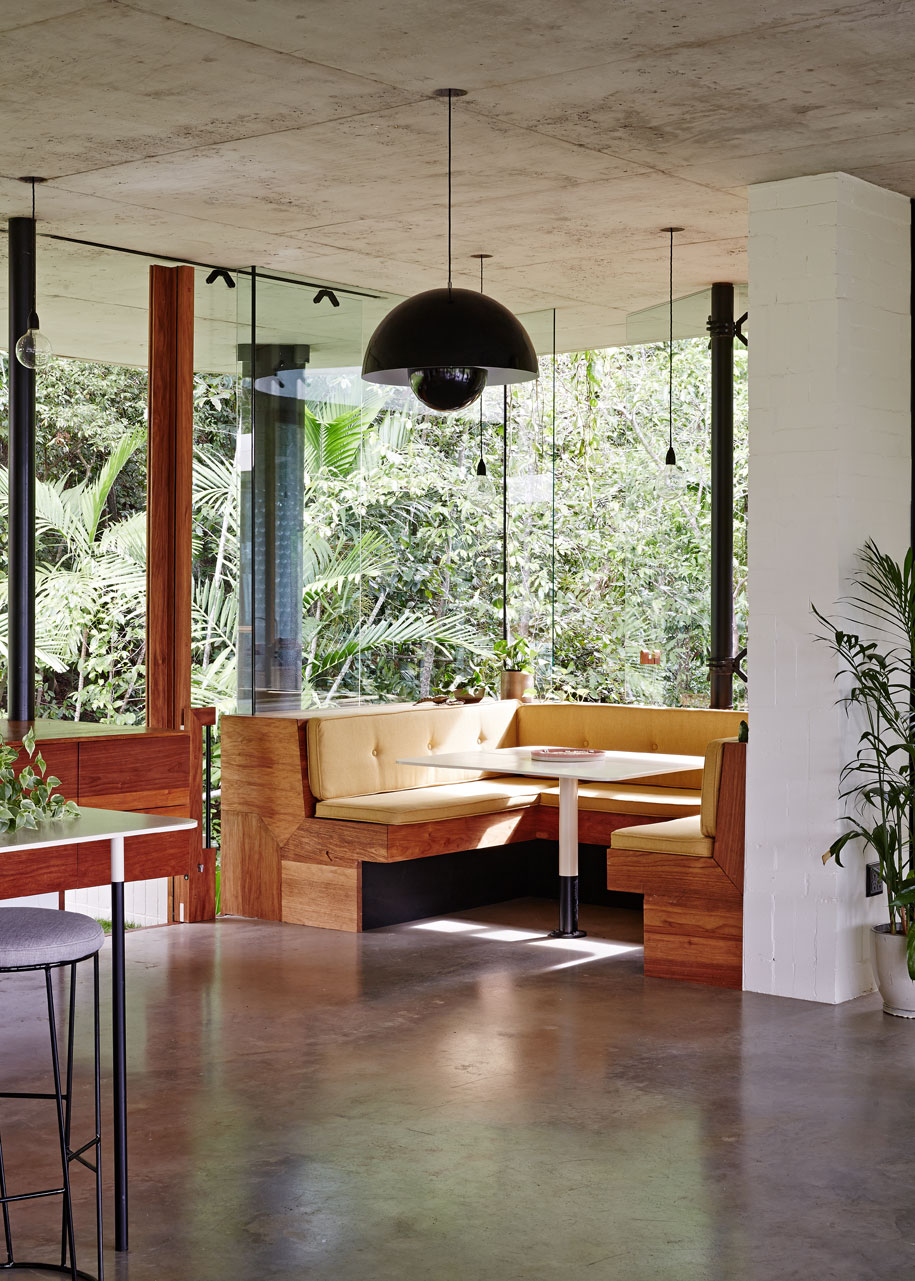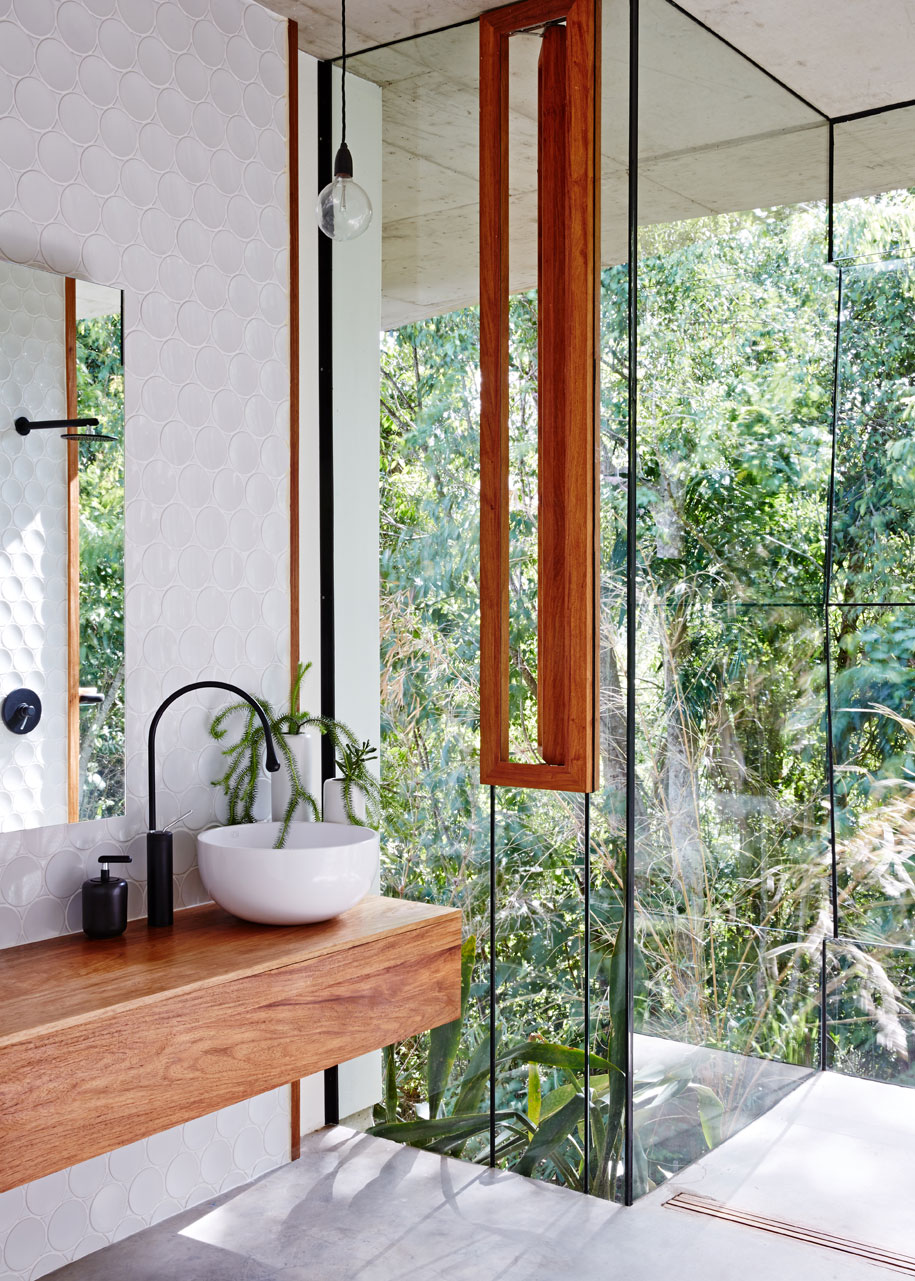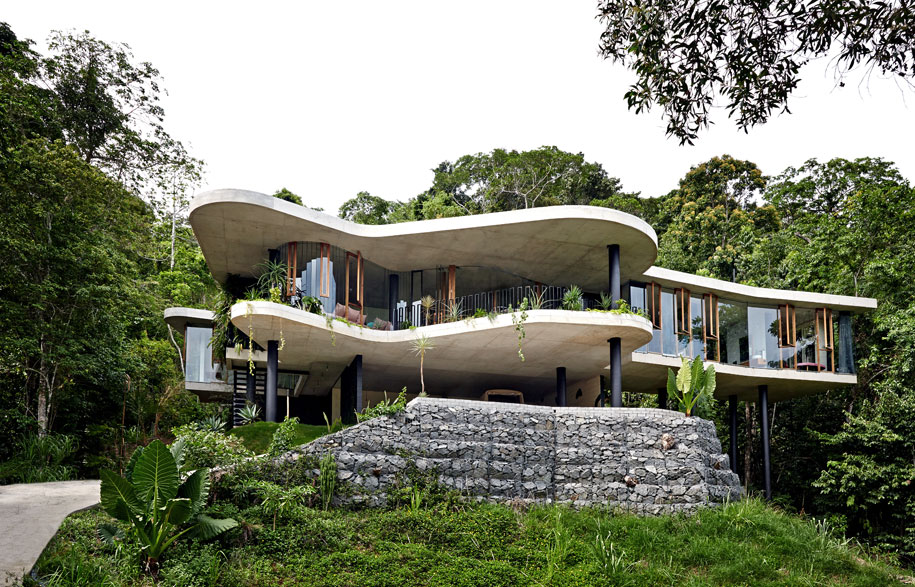 Photography by Sean Fennessy
Tags: Home Architecture, House Architecture, Residential Architecture
---