For the first time over a decade, the City of Sydney is building a new town centre. What used to be an industrial site is now undergoing one of Australia's largest urban redevelopments, transforming into Green Square Town Centre. At the edge of this suburban renewal, four new four-bedroom terraces designed by CO-AP have replaced a former chocolate factory.
These terraces follow a type of model for medium density houses that can accommodate the growing demand of urban living, which in this case, is in Green Square. Missing middle housing can be categorised as multi-unit or clustered housing types suitable for single-family households, and are highly compatible with neighbourhoods as it diversifies the community. The model implies that houses within this category are well designed, comfortable, usable and of high quality while appealing as an affordable option. For the four Portman Street Terraces, CO-AP aimed at increasing the density of the site by implementing a terrace house typology already existing within the area.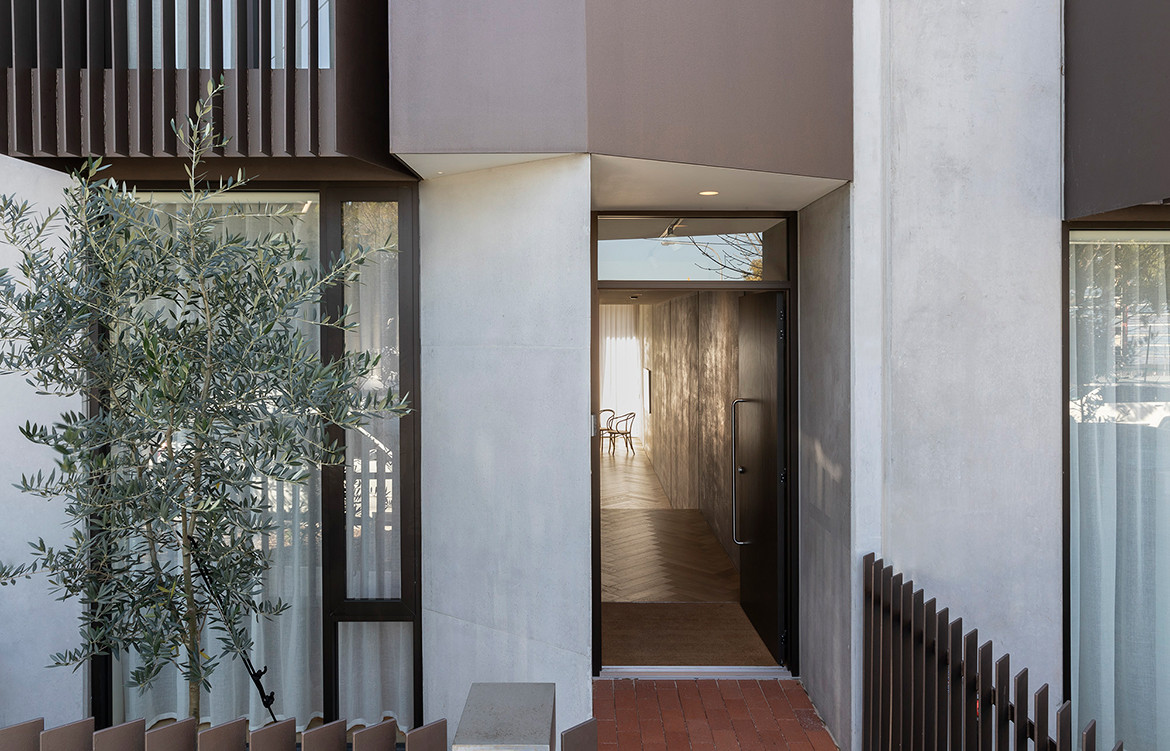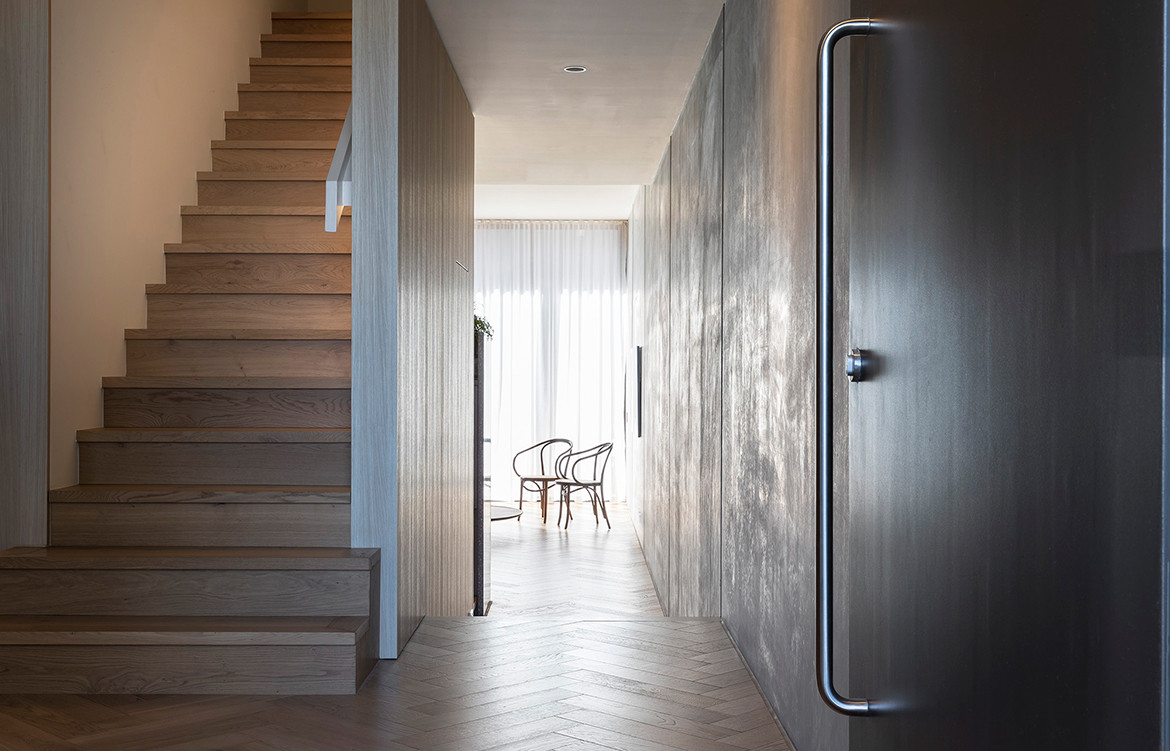 With corrugated iron roofs the Victorian Terrace typology is present in the modern design. This style of architecture is characterised by rows of terraced houses on narrow streets that spread across the suburbs after the Industrial Revolution. Additionally, a brickwork porch remains, and the interiors are fitted with large format oak parquetry that subtly juxtaposes with raw concrete and terrazzo in the kitchen and bathrooms. Double hung timber windows have been converted to double sliding balcony doors.
The interior references the site's industrial provenance through materiality such as pre-cast concrete, and steel plate windows for privacy and increased shade. Having an abundance of natural light flood into the space through an internal void also illuminates the staircase, corridor and ground floor kitchen. This lightwell acts as a thermal chimney allowing for heat to rise and vent out through the dormer windows on the upper floors.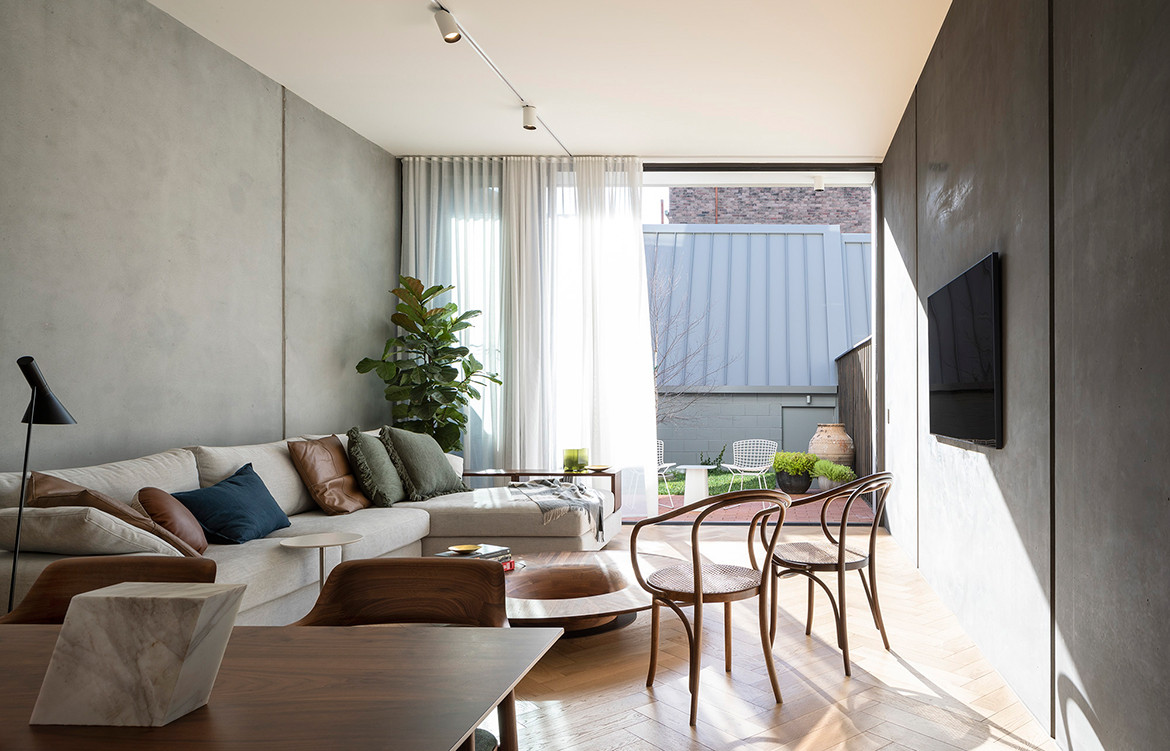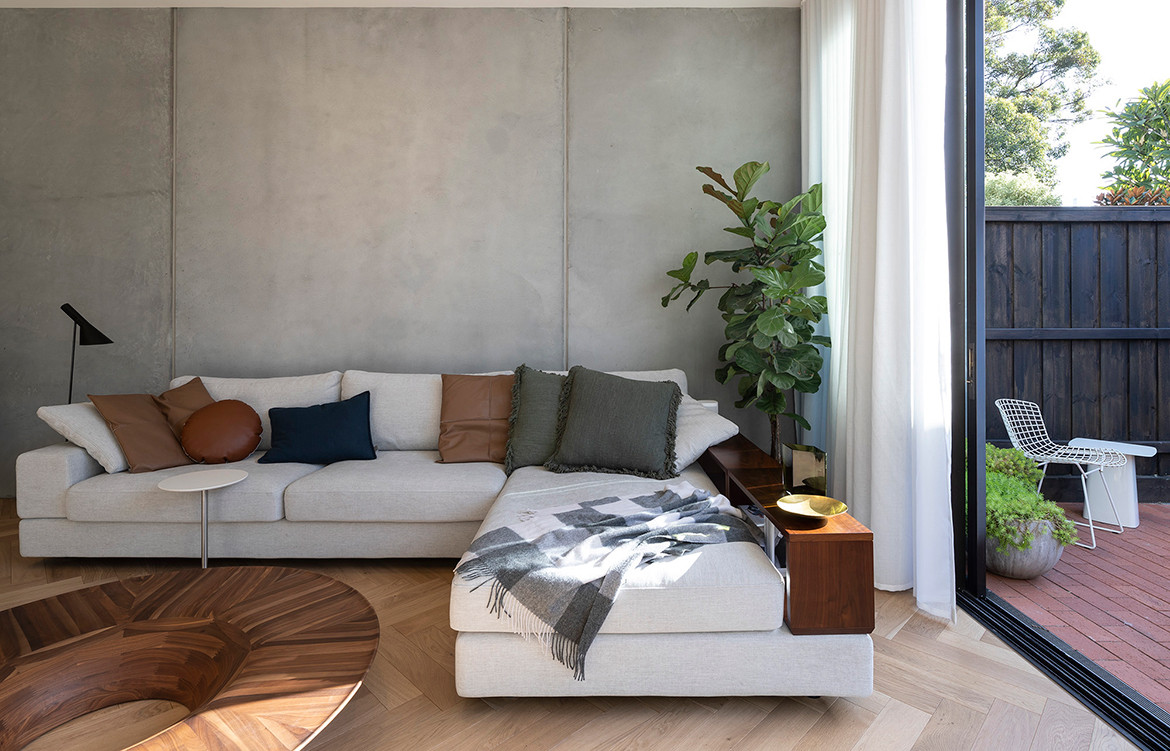 Sustainability design features that are synonymous with the CO-AP team ensured that passive measures such as correct orientation, sun shading and cross-ventilation have been included.
CO-AP
co-ap.com
Photography by Ross Honeysett
Dissection Information
Joinery in Ash Whit and Sarsen Grey from Laminex
Joinery finishes in London Grey from Caesarstone
O.Novo toilet pan and hand basin by Villeroy & Boch
Oven, cooktop, washer and dryer supplied by Miele
Integrated refrigerator from Fisher & Paykel
A-joint dining table and bench from Henry Wilson
Hiroshima dining chair by Naoto Fukasawa for Maruni
No.B9 Le Corbusier arm chair by Thonet
Outdoor lighting supplied by Bega
Indoor track lighting from Brightgreen
699 Superleggera chair by Gio Ponti for Cassina
Coffee table by Vader Almedia for Sollos
Tapware supplied by Grohe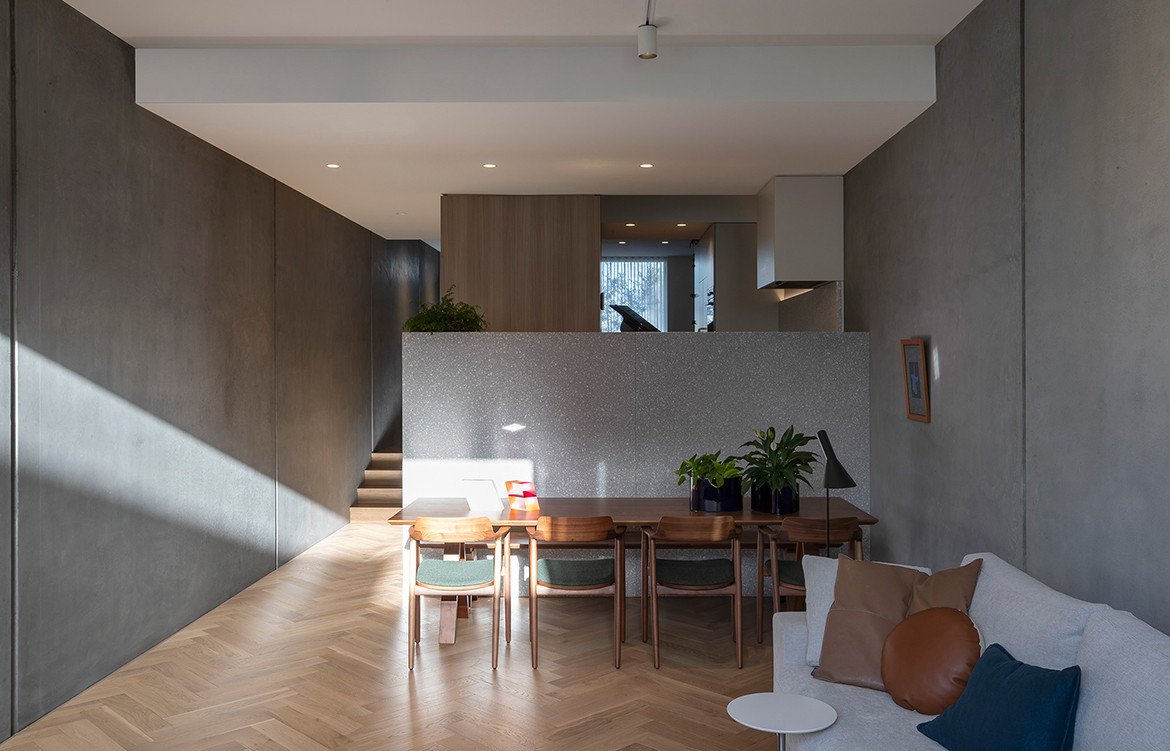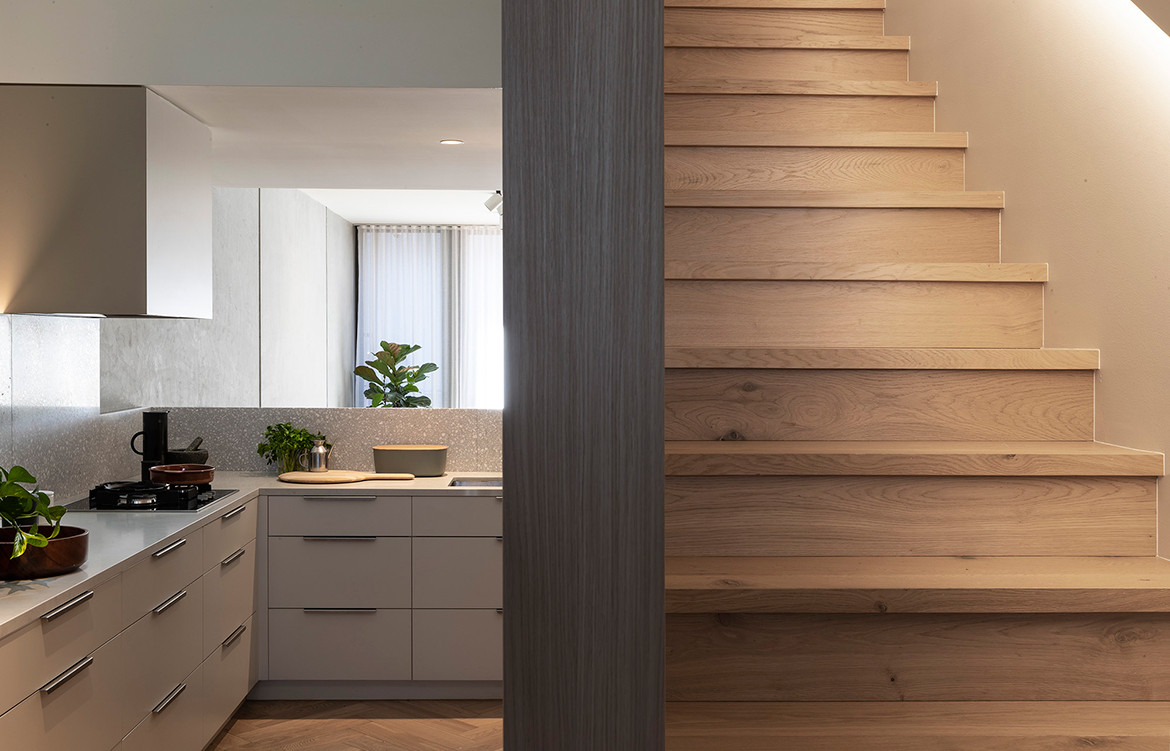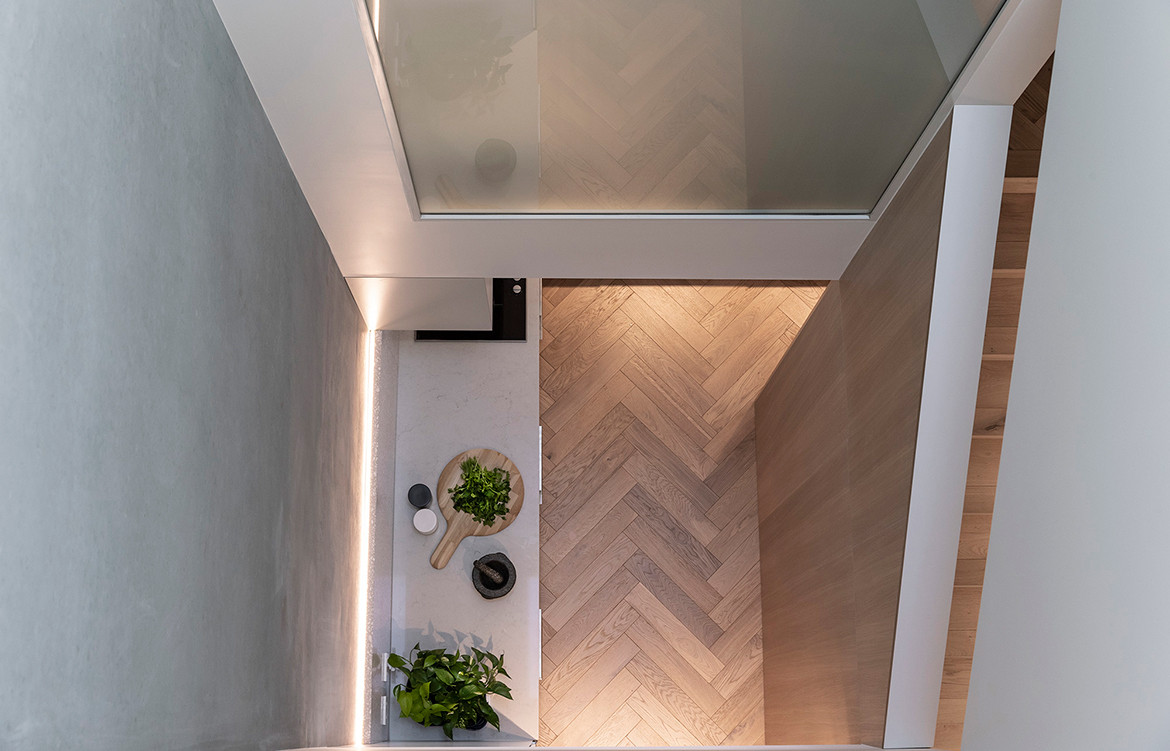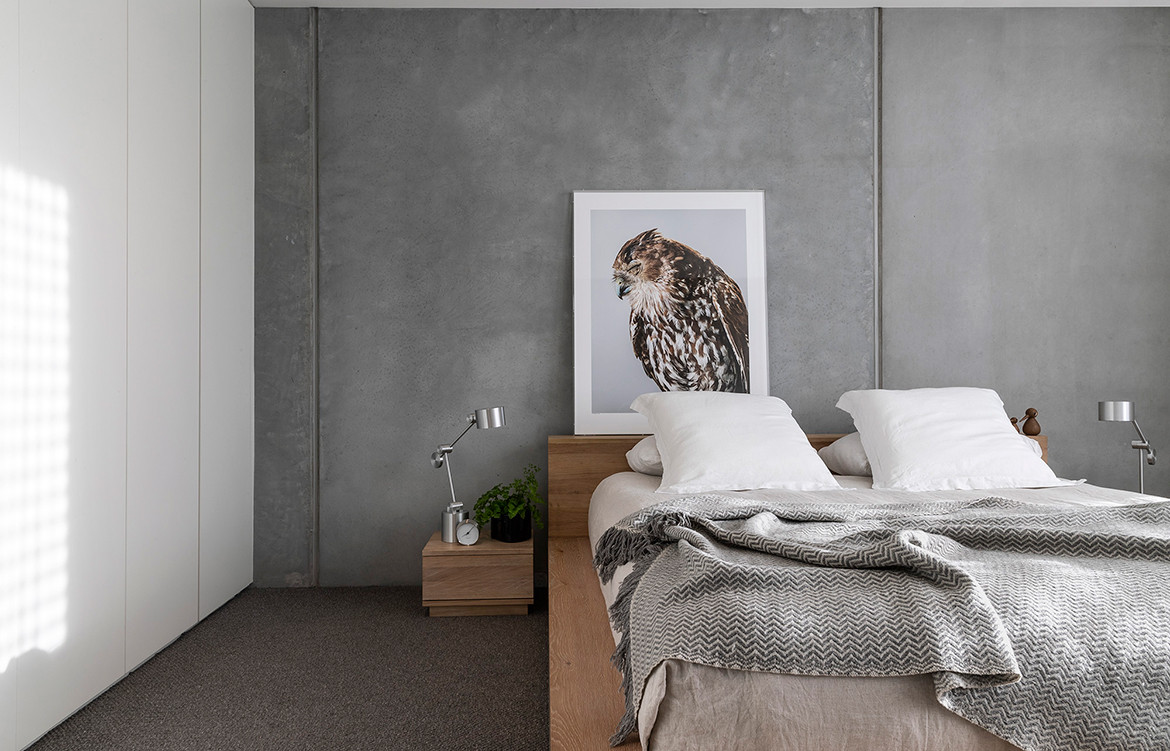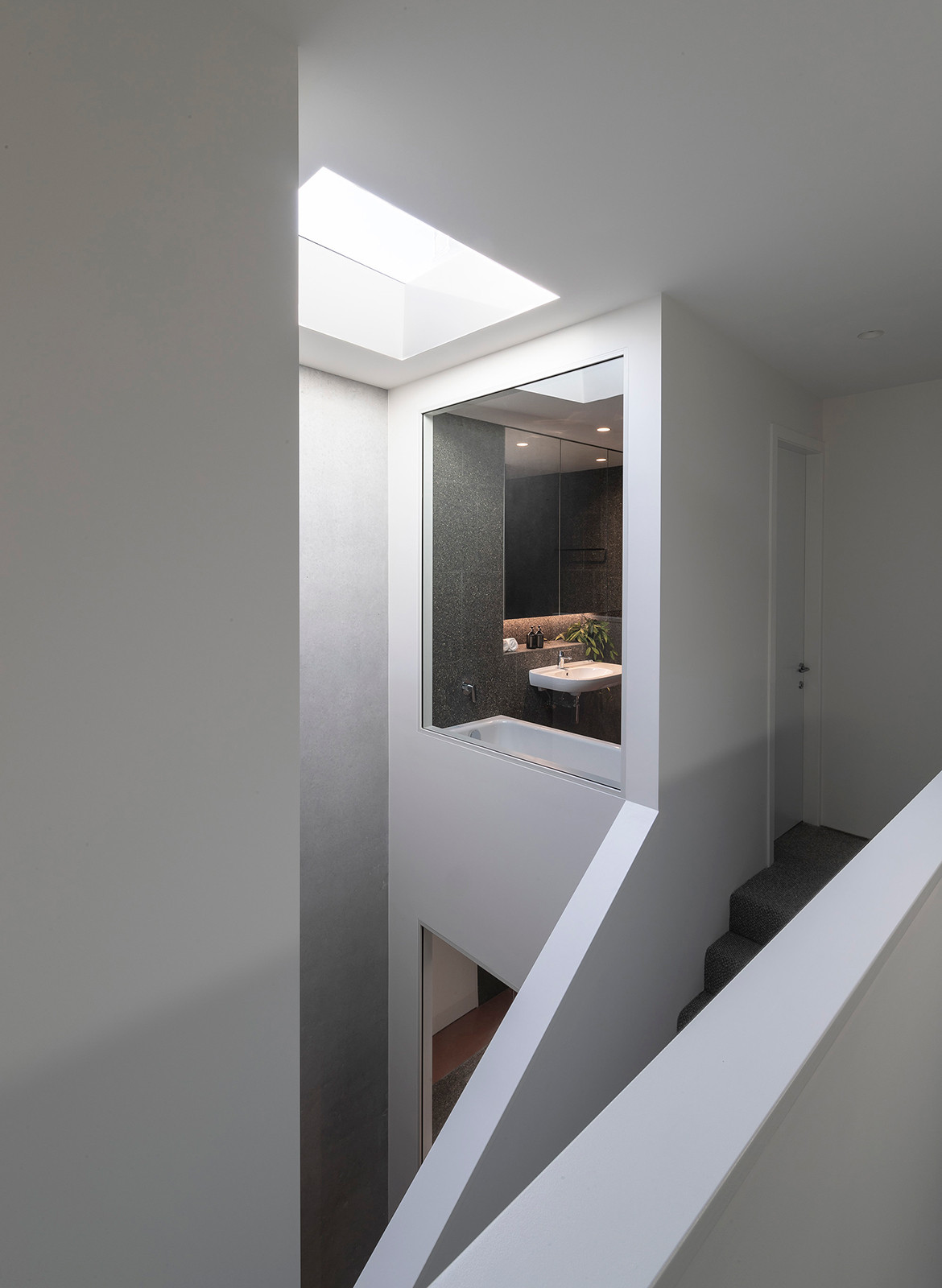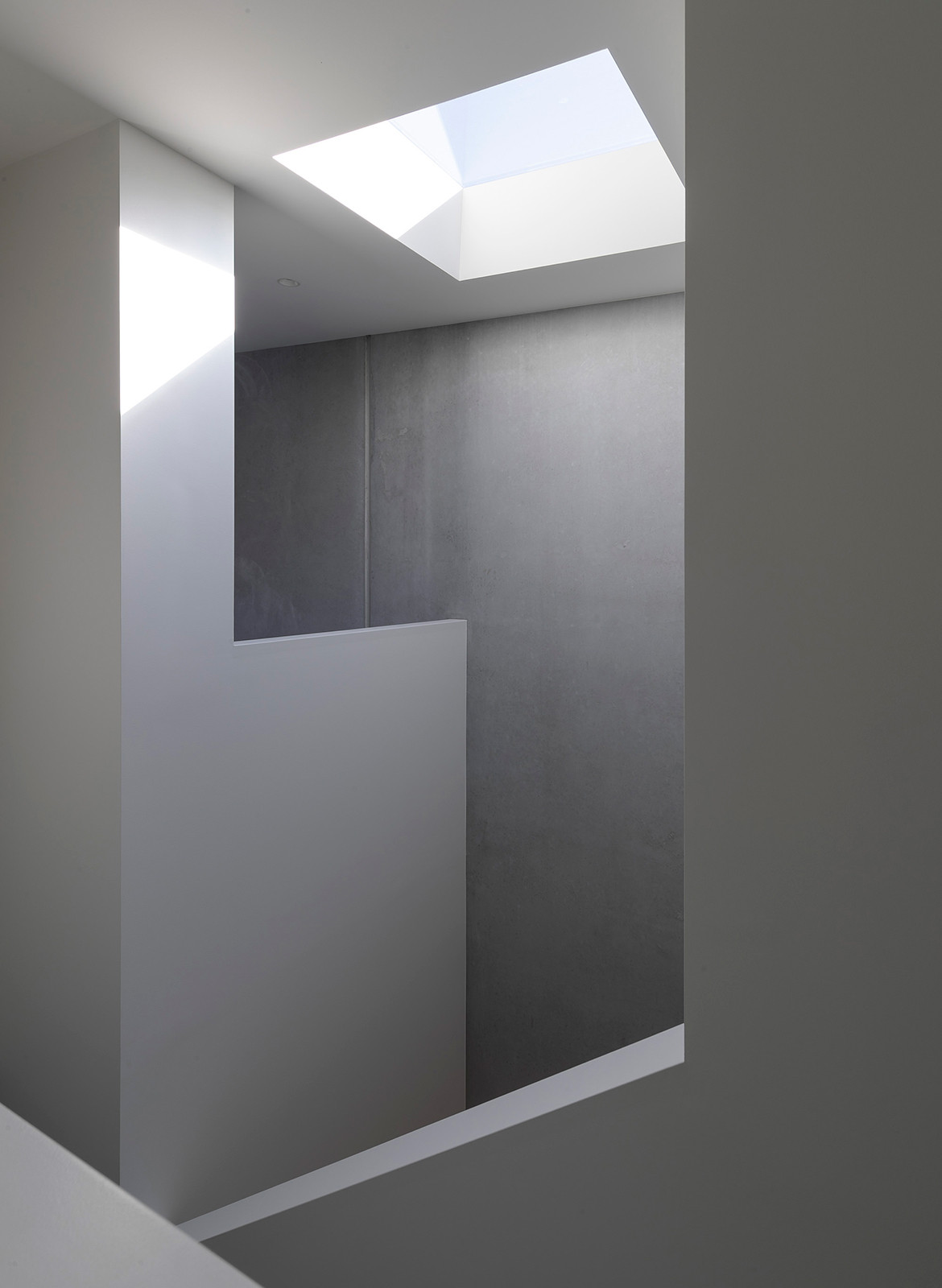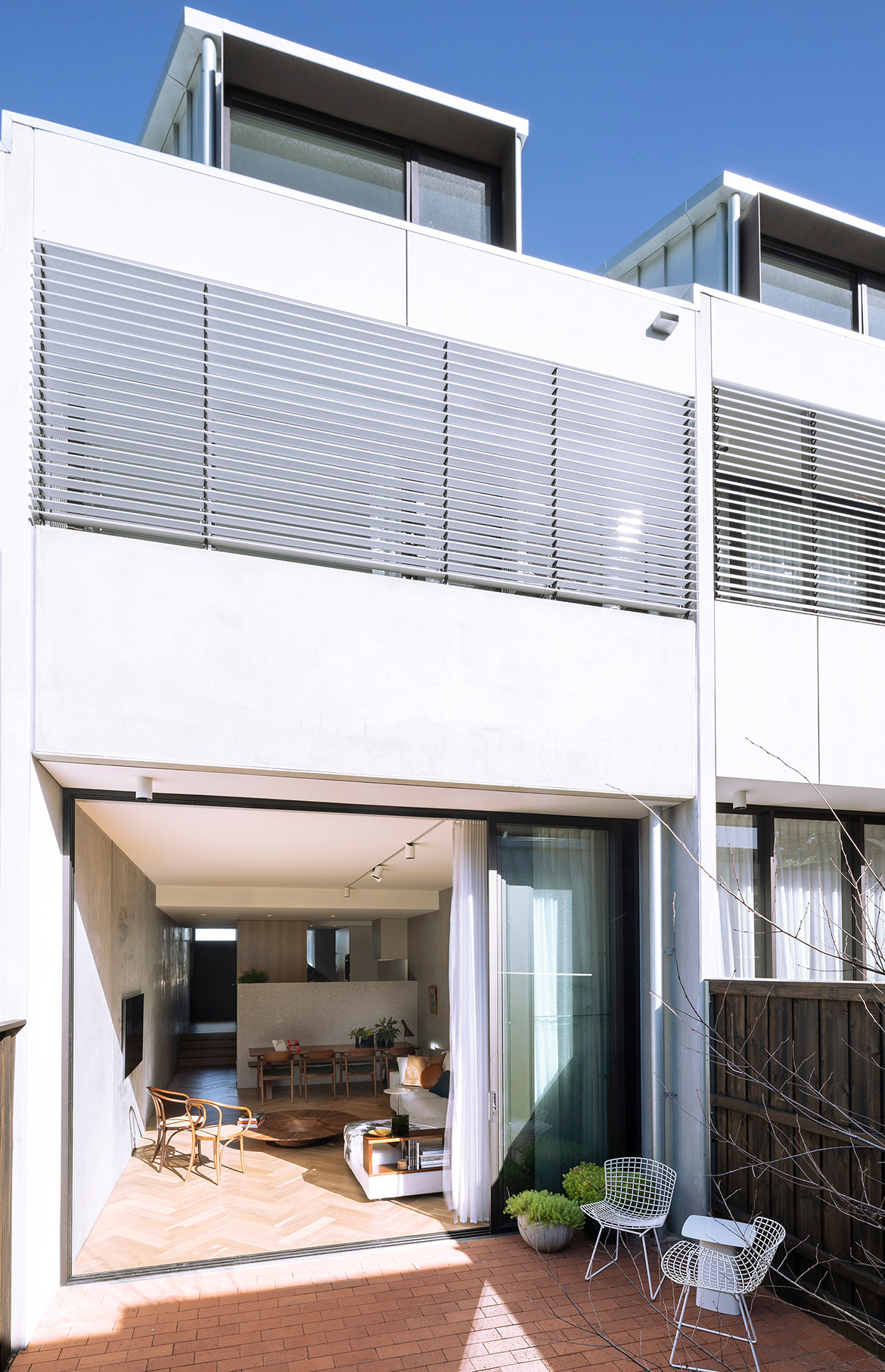 We also think you might like 5 Inspiring Terrace Renovations
---