Portsea Guesthouse is located in the grounds of a family beach house, which enjoys a secluded coastal setting on the Mornington Peninsula. Designed by Mitsuori Architects, the guesthouse provides bedrooms and living space for visitors, and offers a backdrop that deceptively plays with scale, perception and visibility.
The clients' brief called for a family guesthouse to accommodate their children and grandchildren, but they didn't want it to look like house, nor did they want to see it from the main residence. "The clients wanted the new building to sit sympathetically within the native landscape, but to be architecturally distinct from the main house," says Melissa Lim, Director of Mitsuori Architects. Their design concept was a simple rectangular building in which its walls become a landscape element, at one with its environment and increasingly imperceptible with time.
Appearing almost like a wall or fence than a living and sleeping space, the guesthouse is clad in sustainably sourced Accoya timber with a custom stain colour that gives it a weathered-timber look. The façade is divided into narrow vertical sections, some with louvred shutters for natural light, views and ventilation, and others with climbing vines for a textural green effect. The vines visually merge the building with the tennis court and vegetation, and the opened shutters offer a sight line straight through the guesthouse.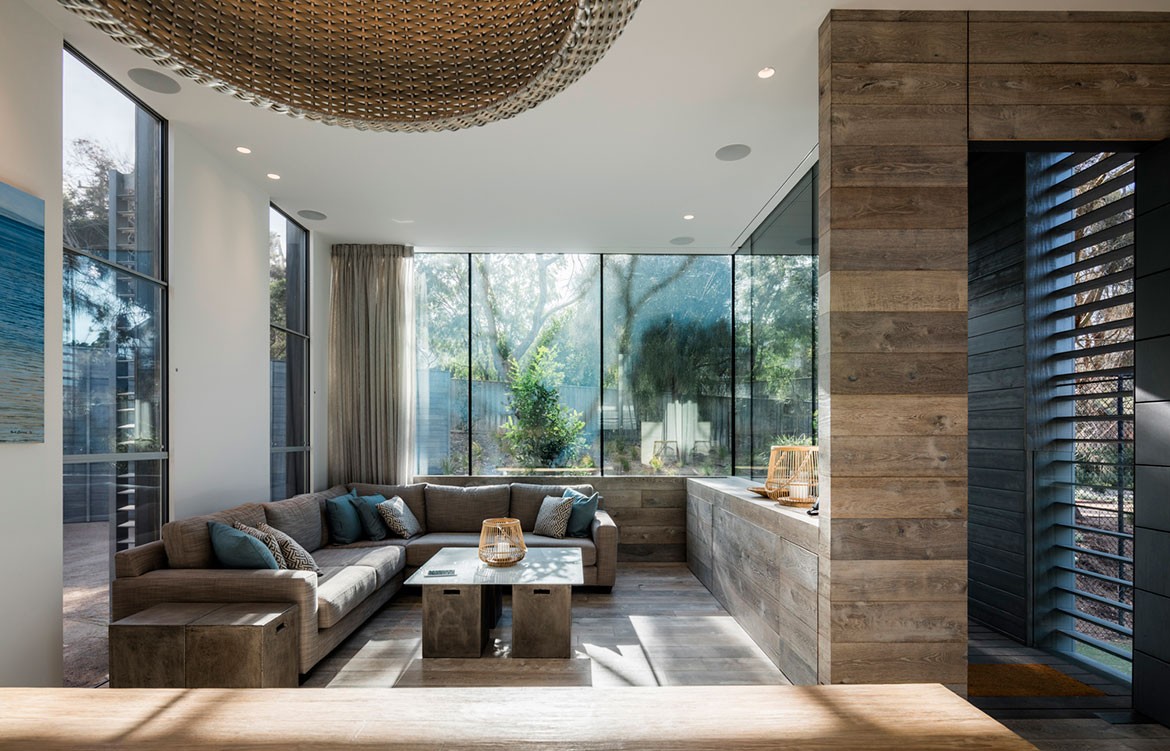 The true scale of the building is also illusive, located on a 100-square-metre site and partially submerged. At 17 by 6 metres, the building appears as a single storey, but its interior spaces – three bedrooms, two bathrooms, living area and storage area – spread across five split levels. A glass-ceilinged staircase serves as a vertical corridor between the basement bedroom and rooftop deck.
Inside, the guesthouse is surprisingly light and open given its closed appearance from the outside. Glazing on the zinc-clad ends of the building allows natural light to filter inside, as do the windows when the shutters are open. Oak engineered boards line the floors and sections of walling, further forging the connection between the interior and exterior environment.
Portsea Guesthouse is a sympathetic addition that is, at once, a wall, landscape element and building, cleverly playing with perception and illusion. "This project allowed us to explore how a new residential building may be added to existing sites without compromising the character of the existing building, quality of space, environment and relationship to existing building," Melissa explains.
Mitsuori Architects
mitsuori.com
Photography by Michael Kay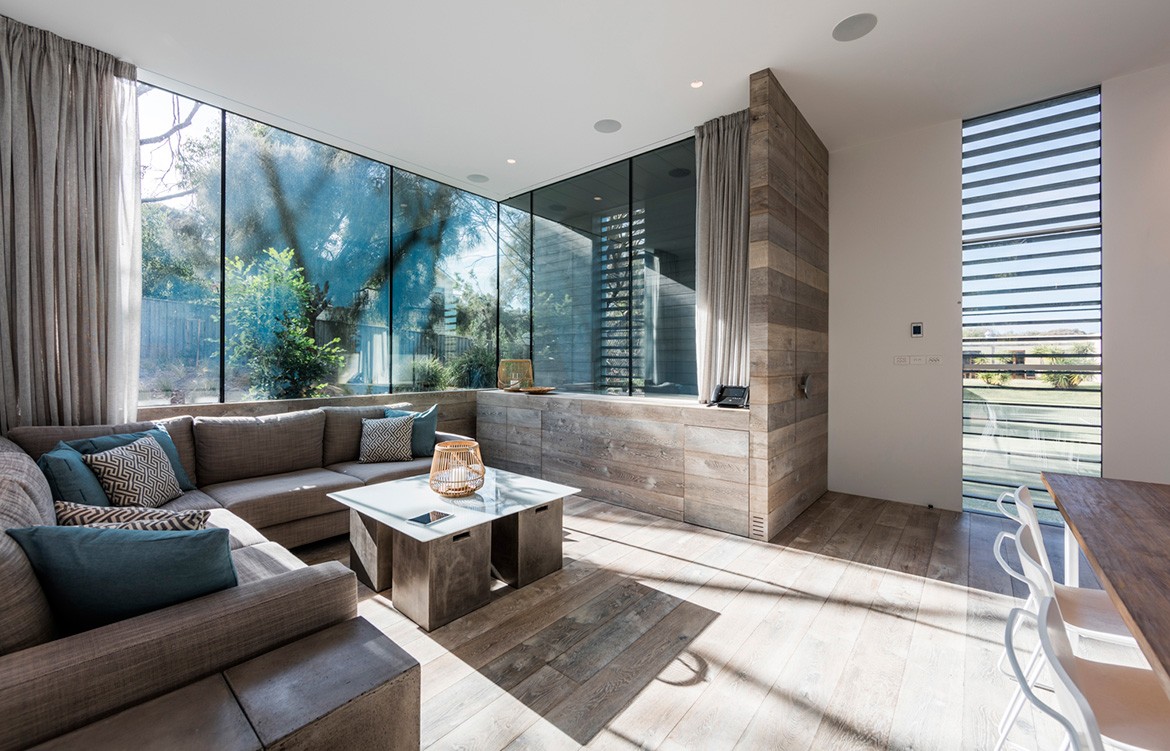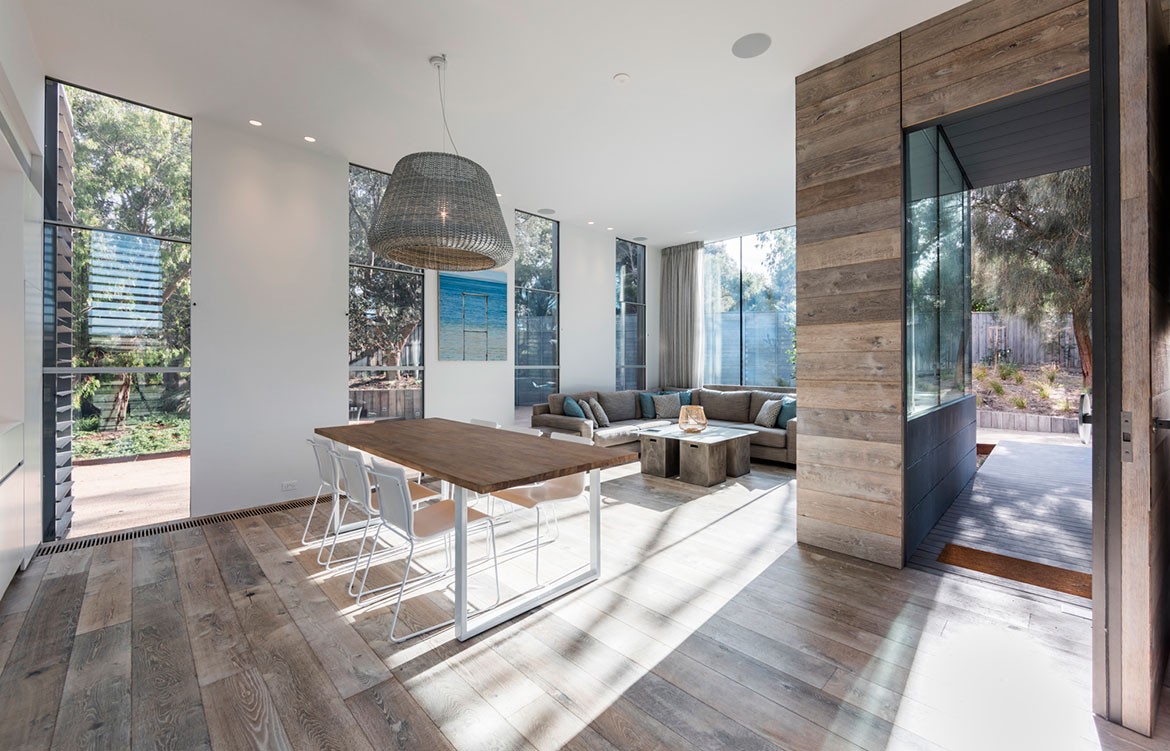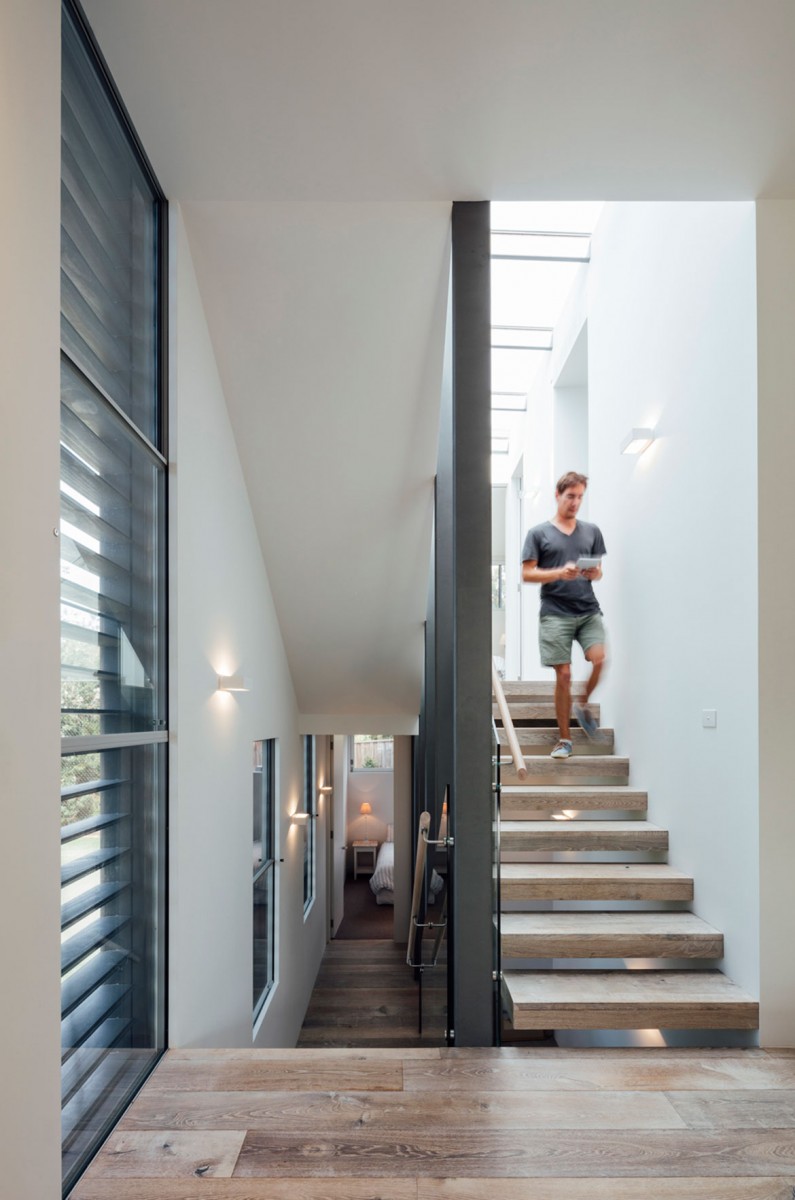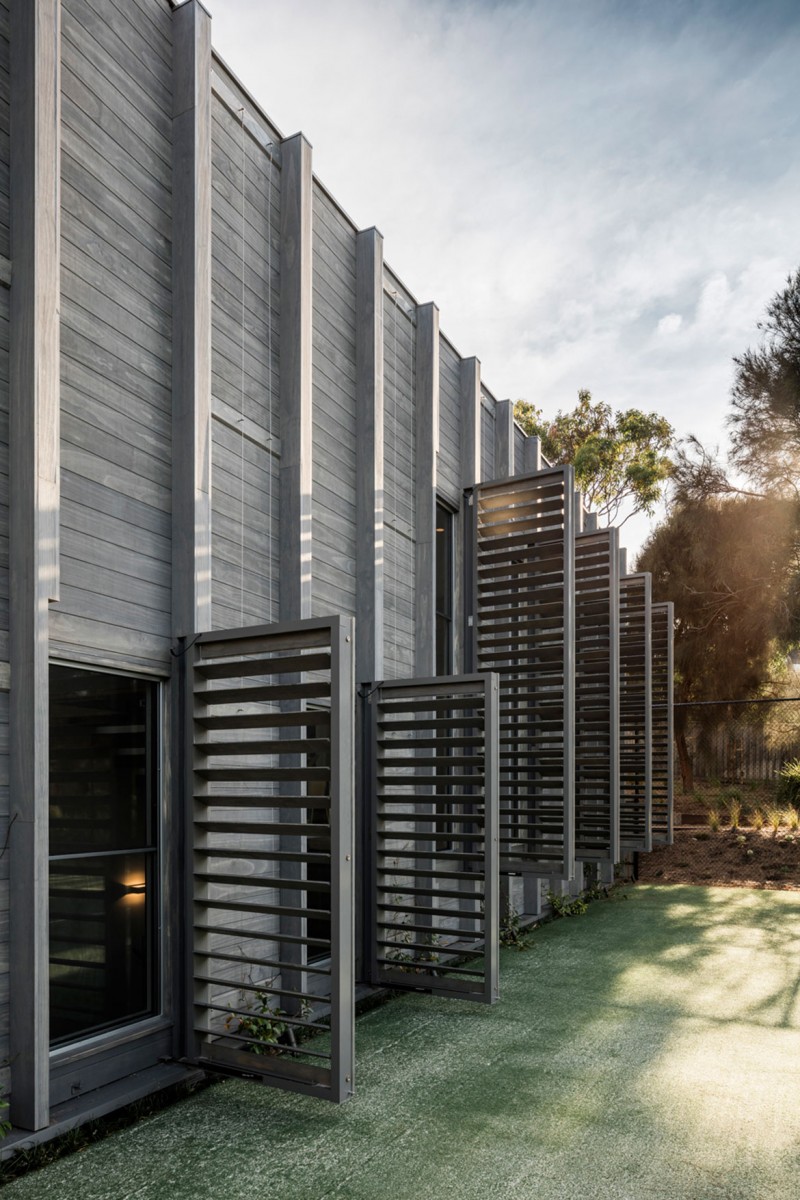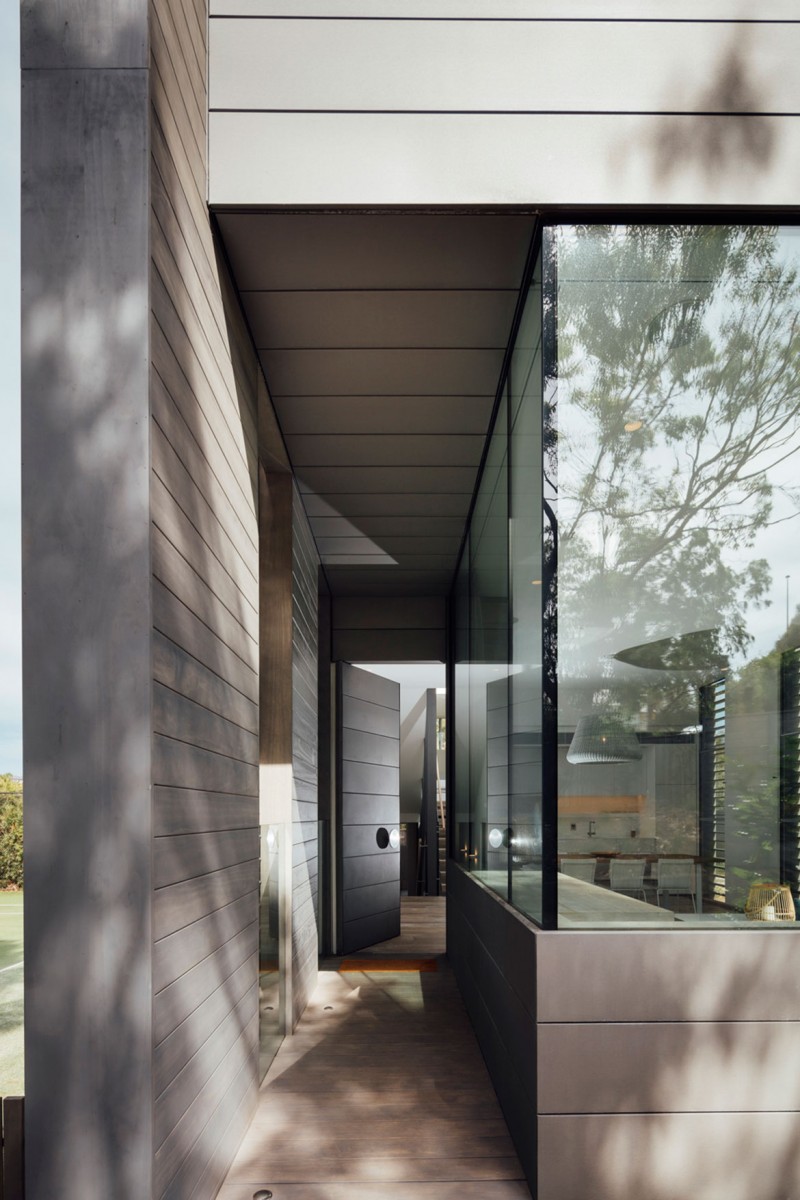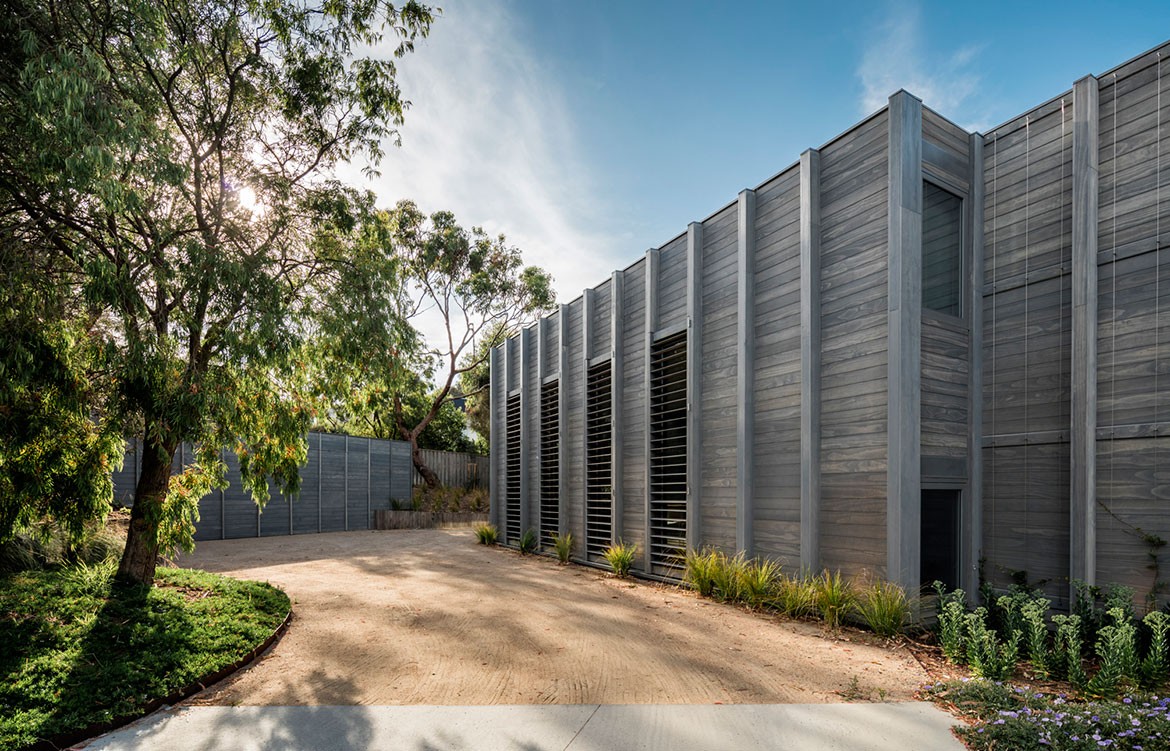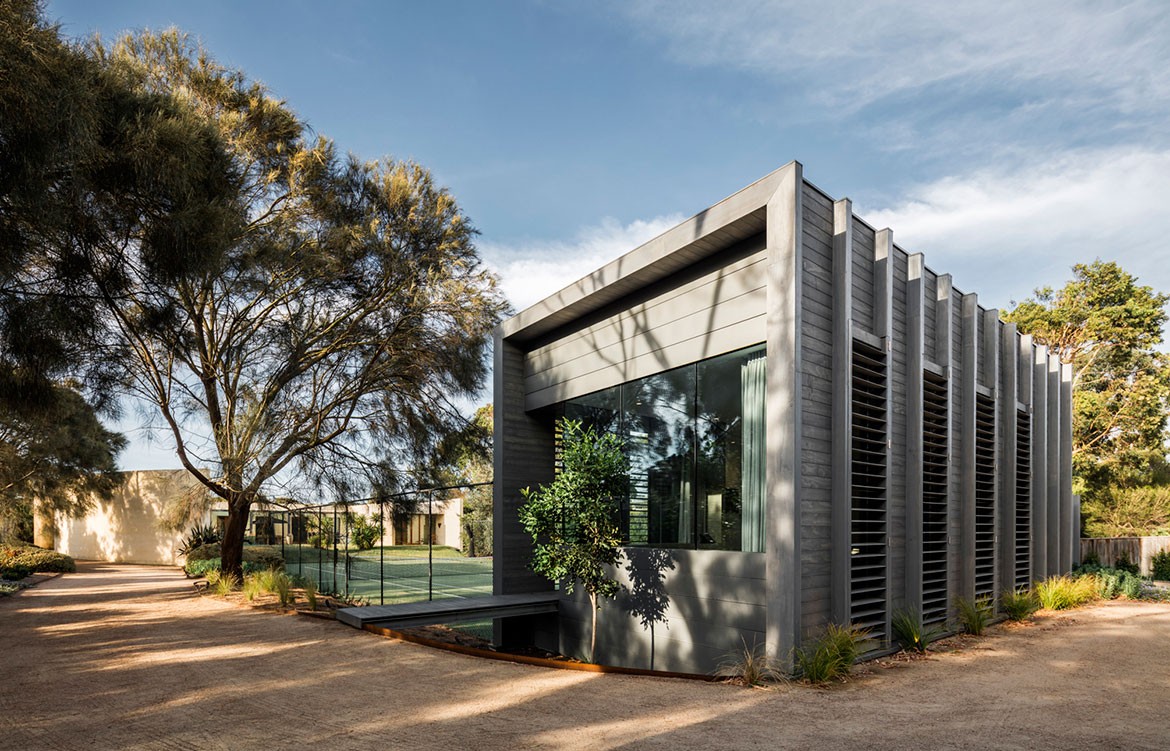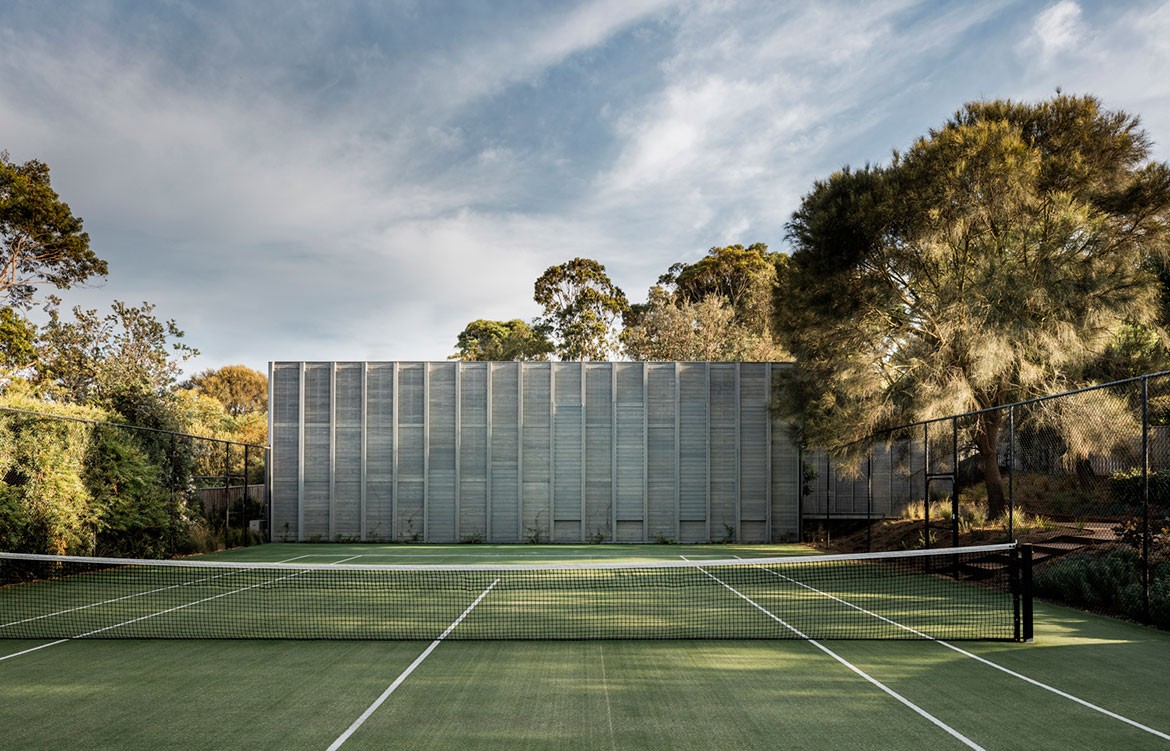 Tags: Architecture, design, guesthouse, Michael Gross, Mitsuori Architects, Mornington Peninsula, Portsea, Portsea Sleepout, rebecca gross, residential, victoria
---