In the inner coastal suburbs of Sydney is the Power Lane House, which was the heritage site of a growing family who were after a space for the parents to retreat as well as additional storage.
The challenge to create additional space while still celebrating the authenticity of the original heritage house was at the centre of the design process for CHORDstudio, who planned a house where the garage at the rear would tie in with the newly designed upper level extension, enabling light and sun exposure throughout.
This challenge was resolved through the design of an upper level structure sitting behind the ridgeline of the existing heritage build, angled away from the street. This effectively obscures its view from the front, retaining the heritage visage from street level. This ridgeline is picked up again in the garage design, creating a sense of continuity between the two new built forms and the original house. By minimising overshadowing in the design, the client's desire to keep light and sun exposure in the outdoor entertainment area is met with ease.
The structural design continues the design intention of separating the new from the old, with a steel frame sitting atop the existing house without touching any of the existing walls.
The interior design of the upper retreat was planned to harness and channel light and sun throughout. By peeling the roof back to expose a deck and large window spaces, the retreat has a sense of openness even when closed. The space can also be opened to create one large space, which includes the deck area along with a lounge and sleeping area.
This playful designing around light and connections to the outside world continues in the auxiliary spaces, where a double skylight hover over the hallway like a halo, feeding light into the hall and connecting bathroom.
CHORDstudio
chordstudio.com.au
Words by Andrew McDonald.
Photography by David Yeow.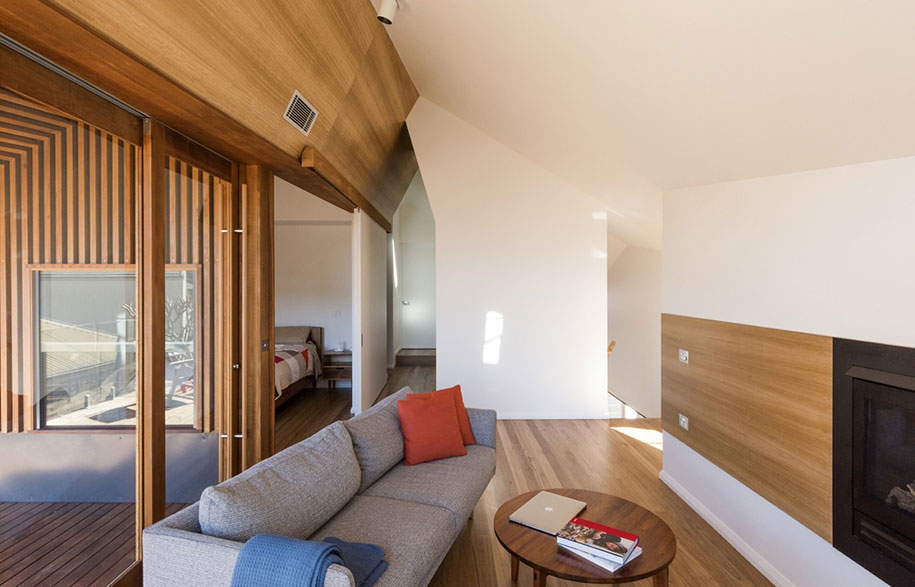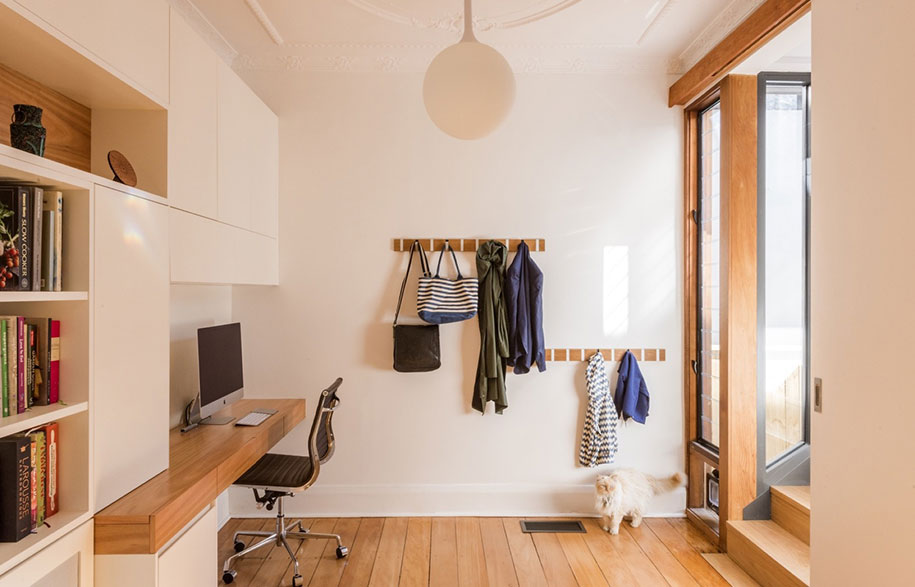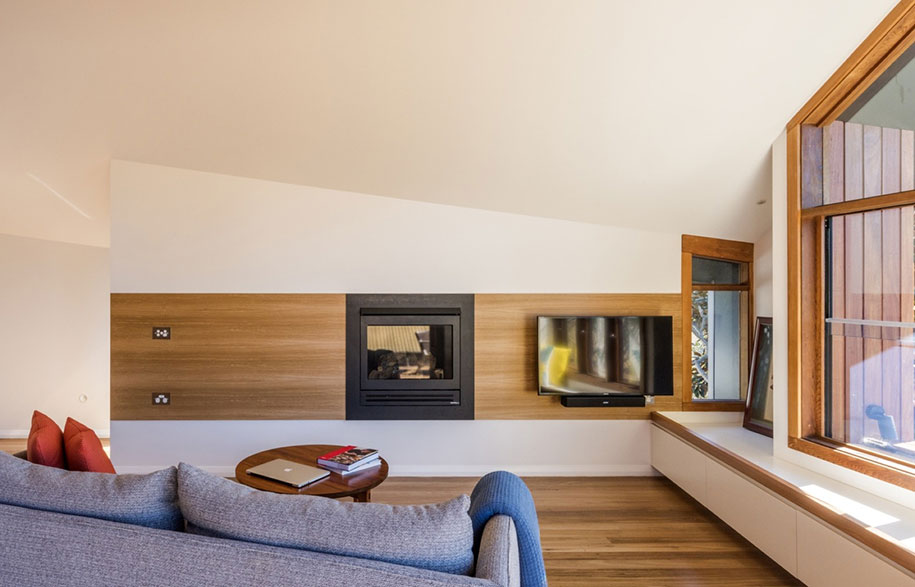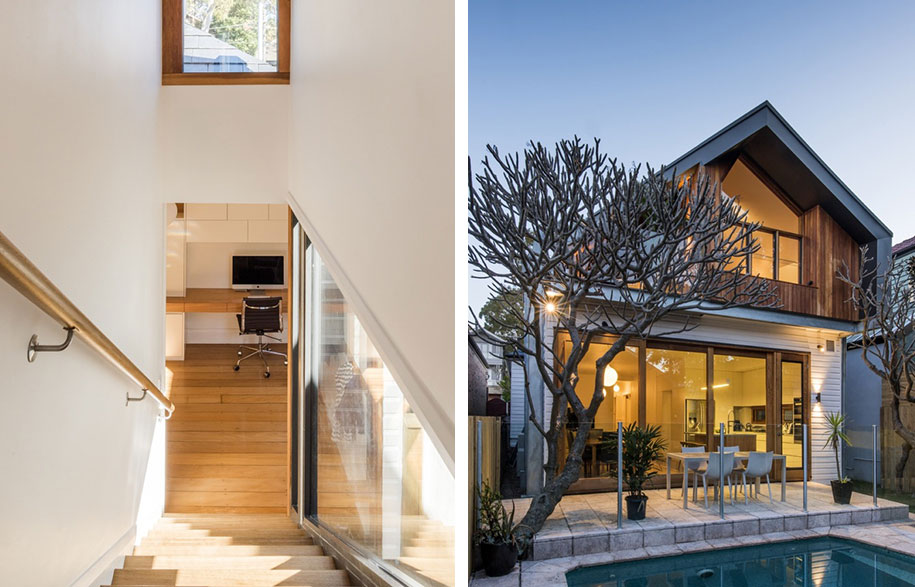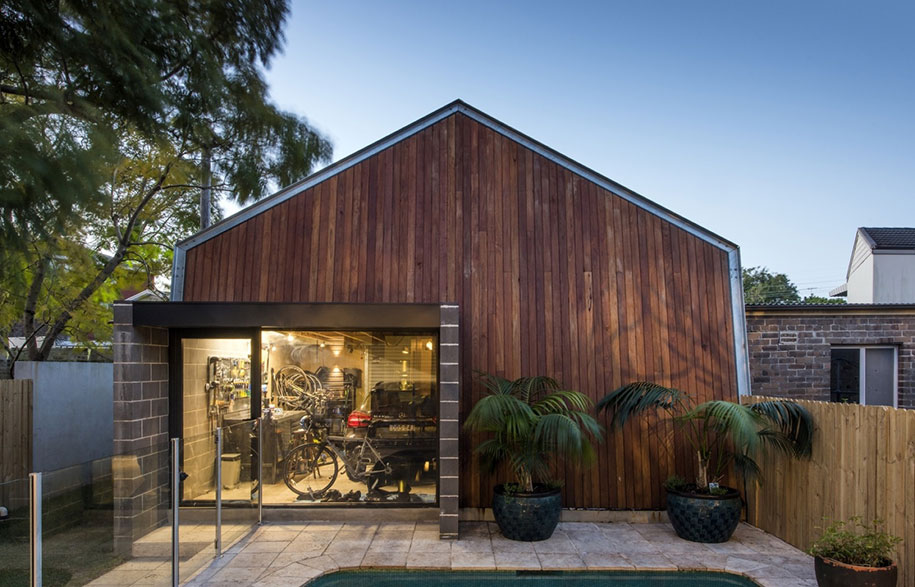 ---