Houses based around courtyard design have long been popular in Singaporean shophouses as a reaction to the city-state's dense urban fabric. These courtyards offer a sense of the outdoors, within the confines of the private enclosure so densely packed in a modern city. Itis this design idea, taken from shophouse popularity, that's inspired the layout for this house. Designed by Produce, takes the form of a tall, narrow, 3-storey townhouse style home punctured by an internal courtyard formed in the middle of the building. Placing the courtyard internally, compared to the traditional rear or front of the house, is an inspired choice by the Produce team – not only allowing natural lighting to flood into the space, but the stack effect enabled a natural cooling to take place. This central void, ironically, serves as the anchor for the design of the family home – the staircase enraptures it, eyes are drawn to it, and main circulation spaces have been planned around it.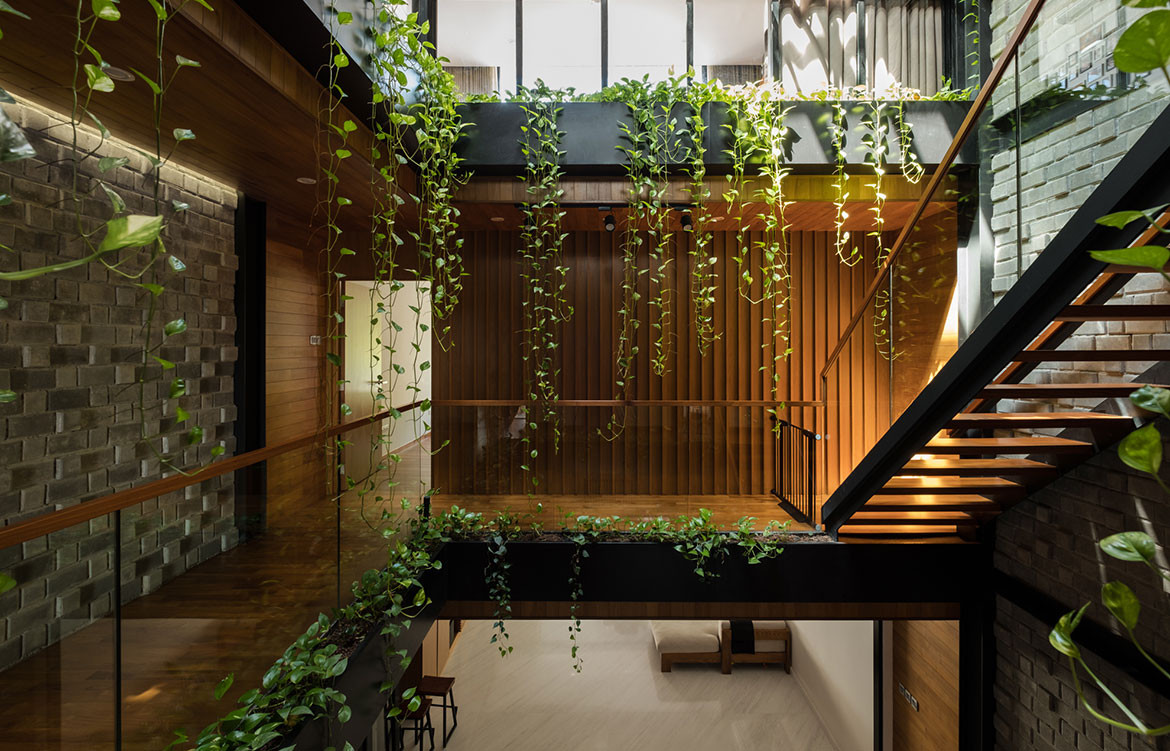 For client Chris and Tine, the house needed to have space to accommodate themselves, their own young children, and two elderly grandparents. To accommodate this large family a generous attic was the solution for the constricted size of the plot, yet it was the common areas of the house that served as the focal point in the design. Family-focused, the common spaces such as the dining hall and living areas were given particular weight, serving as places for gathering and conversations as the family meet together at dinner daily.
Part of the charm of an internal courtyard like this is the way the outdoors are brought inside, but with the Singapore heat, this presents its own set of challenges. The solution was a skylight finished in low emissivity film to reflect the harshness of the sun's rays, as well as paired with ventilation openings to keep the heat out in the summer. This, along with the planter boxes around the void, give the space the impression of an outdoor veranda with none of the problems.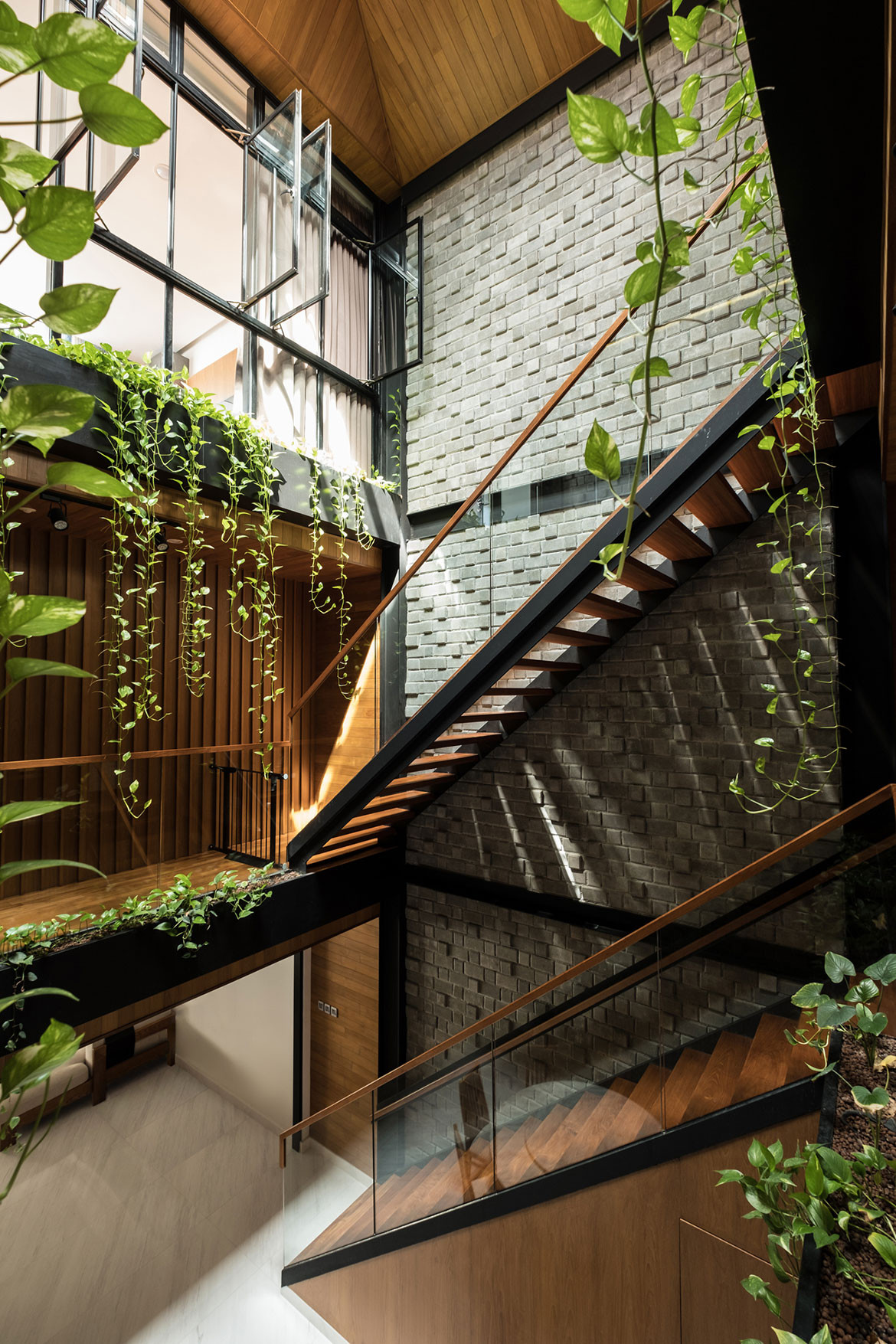 In a theatrical flourish, at night the space is lit up with up-thrown lights, causing the plants to cast dramatic shadows onto the brick and teak surfaces because even the smaller spaces deserve a big show.
Produce
produce.com.sg
Photography by Daniel Chia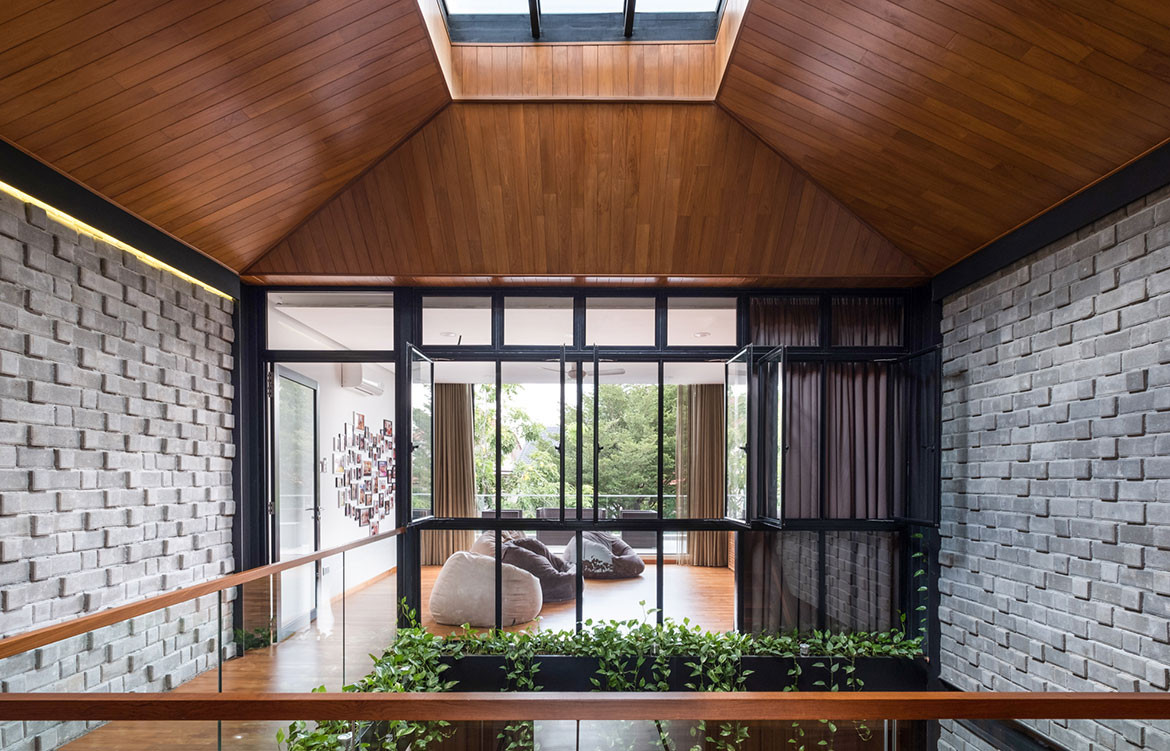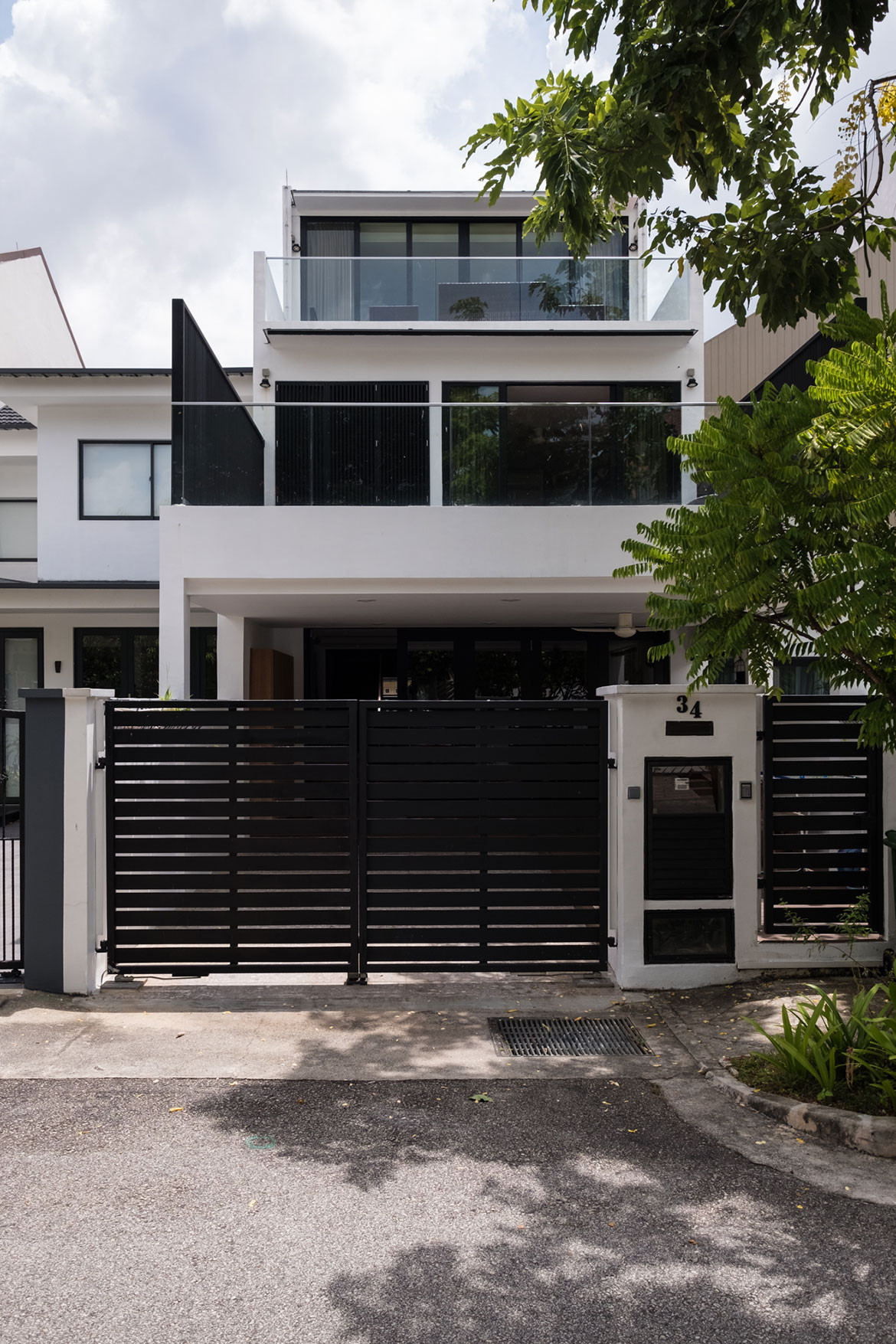 We also think you might like Symbiotic House by C.H.I Design Studio
---