ErE architects were presented with a brief both challenging and ripe with creative potential: to design a small, compact sanctuary for a married couple in their sixties that combined uniqueness with functionality. 
The couple were living in a much larger house but felt a smaller space would better suit their needs in their later years, and as such a focus throughout the design was to make the home convenient, intimate and inviting. The result is, indeed, unique, fusing urban, industrial elements and a minimalist palette with the rich, warm finish of patterned brickwork and timbers, all amidst a tropical insistence on natural light and ventilation.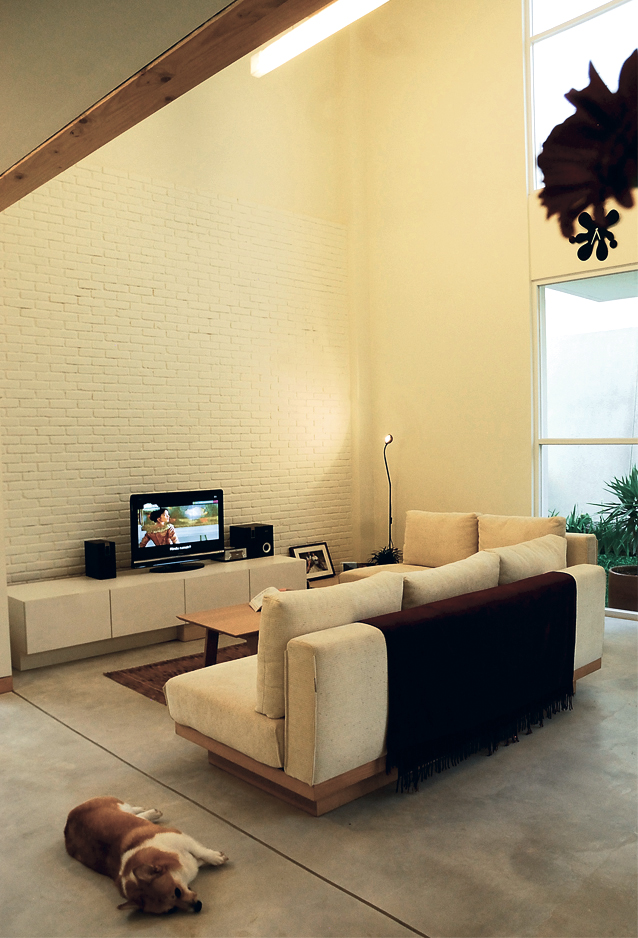 Incorporating a polished concrete floor not only satisfies the utilitarian elements of the brief (easy to clean, highly durable) but provides a cooling thermic mass to the house, and the surface's clouded grey evolves into the clean white of the walls to create a reserved, elegant canvas for the more colorful features of the interior. These consist of staircase steps, skirting boards, door frames and kitchen cabinetry made from solid New Zealand pine, which are highlighted against the luminous surfaces and inject an organic element into the aesthetic. On the exterior, a surface of rustic, patterned brickwork is a point of interest on the otherwise unmarked wall.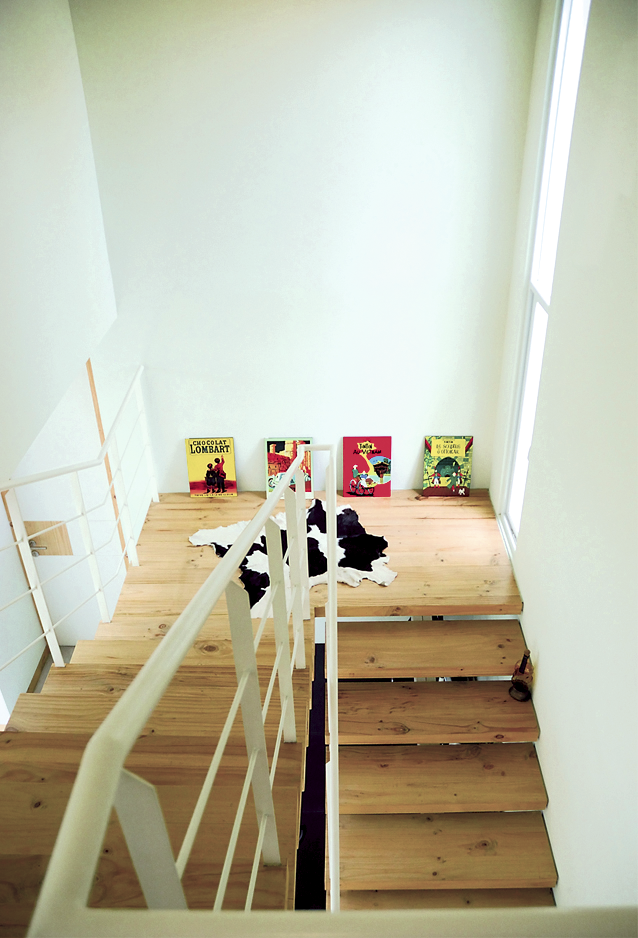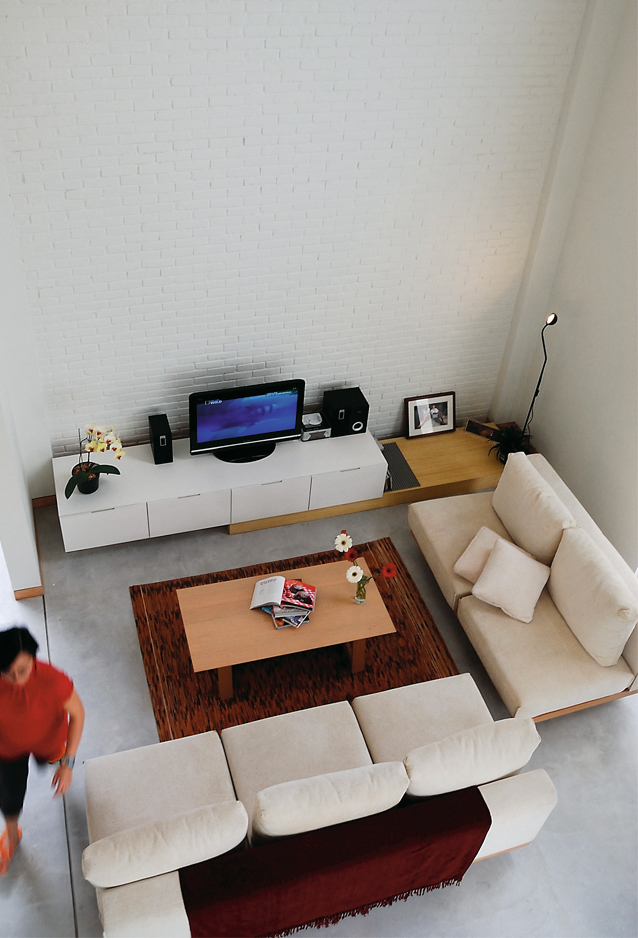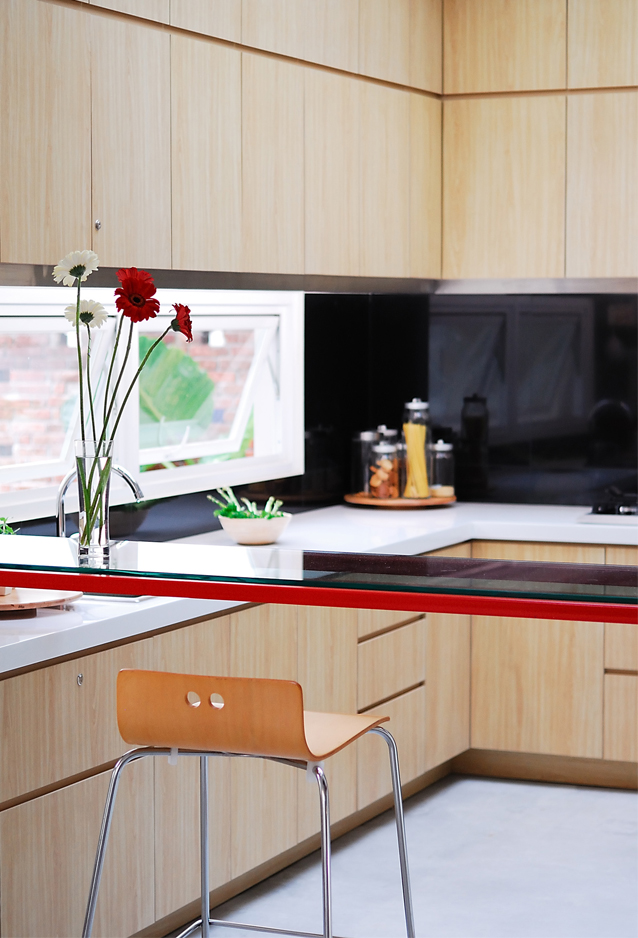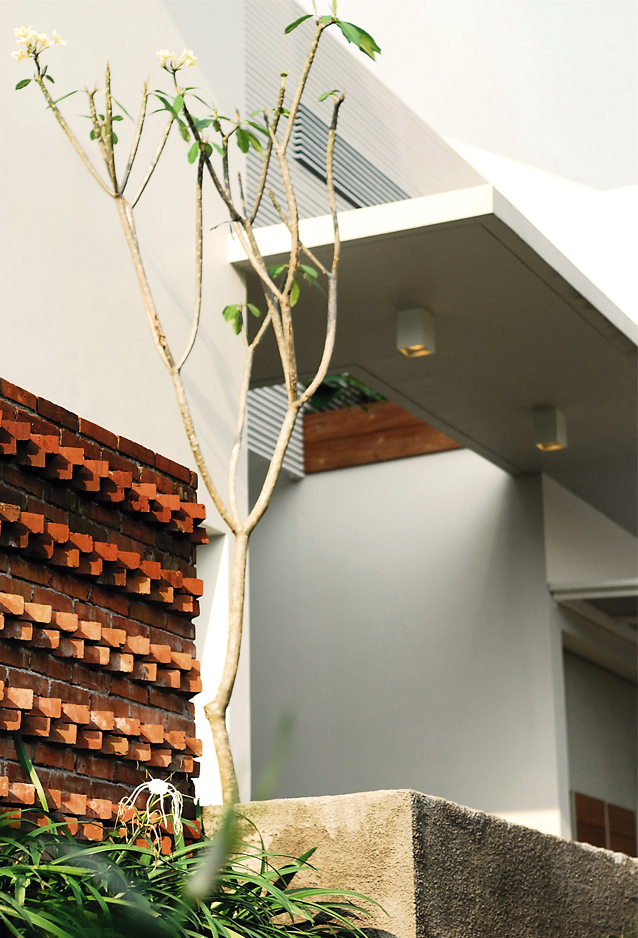 In recognition of the tropical context the ground floor has multiple openings along all four sides, flooding it with light and air. As Erwin Kusuma and Regina Winarni of ErE architects point out, "during daytime until 5.30pm there is no need to have artificial light at all."
The original site held a few challenges for the architects, with very shallow (1 foot) bedrock and larger homes flanking it. The former required close collaboration with an engineer to ensure structural integrity, while the latter was more an issue of making the house stand out without competing with it's neighbors. A combination of external decorative elements and modest built-area coverage (30% of the site's area) ensures the building is both attractive and comfortable on it's plot.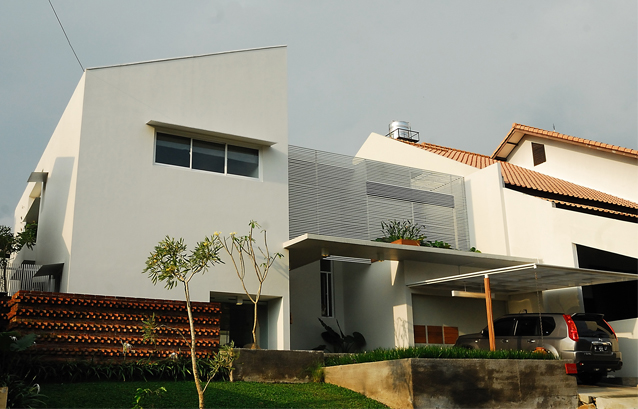 ErE
Tags: ErE Singapore, Home Architecture, House Architecture, Residential Architecture
---